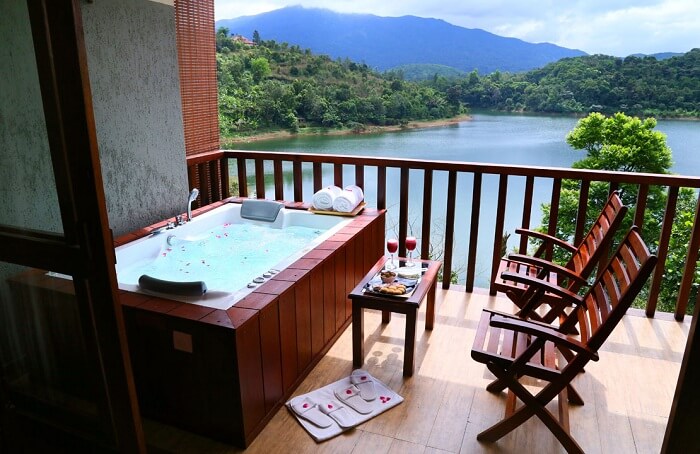 When the pressures of modern-day existence pile up, we look to escape to the lap of nature to revitalise our senses and nourish our souls. Tucked away in the north-east corner of God's Own Country, Kerala, is tranquil Wayanad. Mist laden mountains, lush paddy fields stretching to the horizon and an excellent range of resorts in Wayanad make it the ideal destination to spend few relaxed days. Whether you're looking for five-star grandeur or budget resorts in Wayanad, you won't be disappointed.
We've put together some of the best resorts in Wayanad that would spoil you for choice in this bountiful land!
Top 5-star Resorts In Wayanad
1. Vythiri Village Resort: Where tranquillity and luxury walk hand-in-hand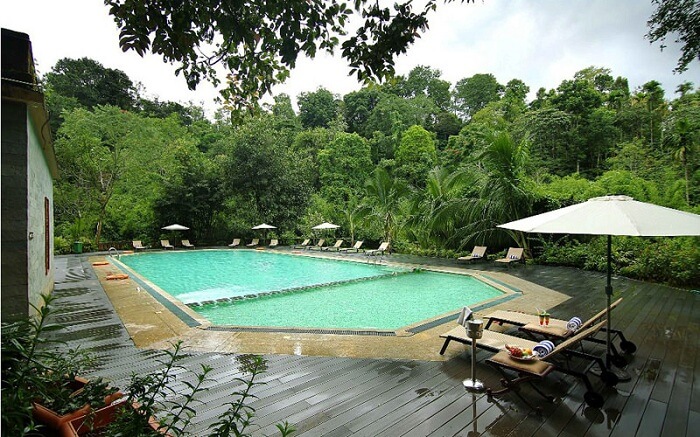 Suggested Read: Do Not Miss Out On These 10 Best Things To Do In Wayanad For A Delightful Stay
This gem of a resort spread across 22 acres of verdant green is the best rated 5-star resort in Wayanad. The luxurious Vythiri Village resort has established perfect harmony between its natural setting and luxurious offerings: so here you could wake up to the aroma of fresh coffee and spices and spend a languid afternoon in your Jacuzzi or Pool Villa. The resort also organizes an array of activities like zip-lining, archery, stream walks and cycling trips for those looking for interesting, fun activities during their stay.
What's special: A range of honeymoon packages, ozone treated outdoor pool and luxurious spa treatments
Suggested suite: Infinity pool cottage, your personal haven of luxury
Address: NH-212, Near Vythiri Town, Vythiri P.O, Wayanad, Kerala 673576
Tariff: 20,000 INR
2. The Windflower Resort & Spa, Vythiri: Spell-binding views and culinary delights await you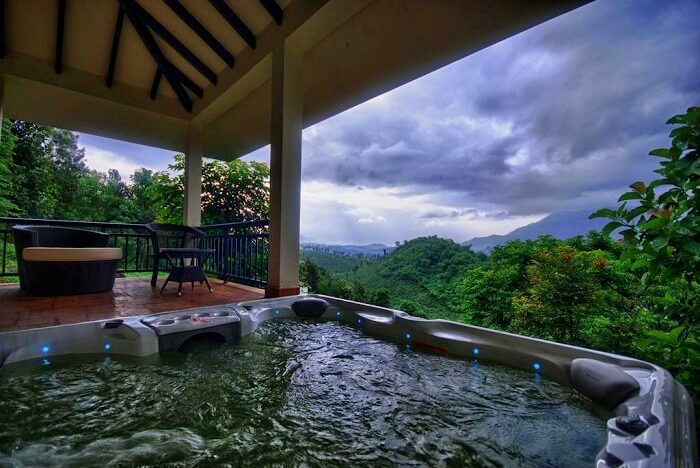 Image Source
The resort is amongst the most sought after resorts in Wayanad Kerala. With its idyllic location atop a small hill and its comfortable well-equipped rooms, this resort is a delight for the city dwelling travellers. The rooms are built in traditional Kerala design with large windows to let you soak in the splendid views. The courteous and attentive resort staff enhances the overall experience of guests.
What's special: Customised meals; one-day cooking sessions with the excellent chef
Suggested suite: Villa with spa bath
Address: Annapoorna Estate, Survey No. 40/ 2B, Resurvey No. 330/1, Vythiri Taluk, Achoornam, Kerala 673575
Tariff: 13,000 INR
Top 4-star Resorts In Wayanad
3. The Woods Resort: Fill up your senses with the aroma of Nature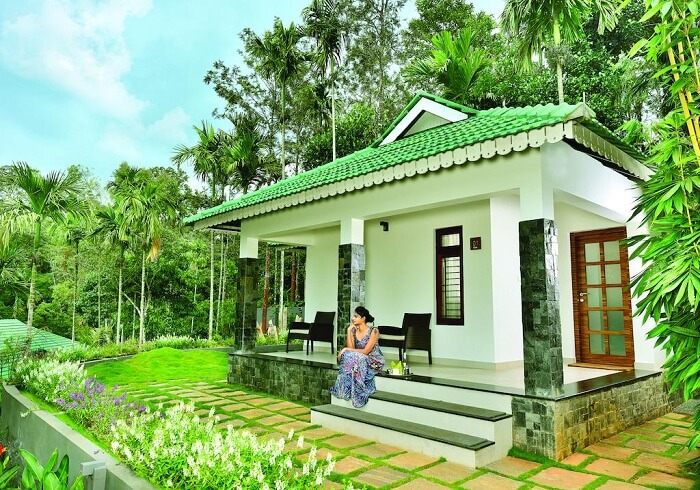 Boasting of 30+ varieties of bamboo in the premises and surrounded by lush organic farms, this resort is your best bet for a rustic and scenic stay amongst the various Wayanad resorts. Living up to its name, the resort offers you a chance to spend precious family time amidst the serenity of the woods. The theme-based teak wood cottages add to the earthy charm of this luxurious resort. A splendid pool and play area for children is complemented by the unique and romantic sky-dining experience for couples. The Muthanga wildlife park is just a 30-minute drive away for the wildlife enthusiasts!
What's special: Fishing at the natural pond within the resort and visit to organic farms.
Suggested suite: Elevated forest view cottage
Address: Chethalayam, Sulthan Bathery, Wayanad, Kerala 673592
Tariff: 9000 INR
4. The Wave: A tea for two with a stunning lake view
Image Source
It is amongst the few resorts in Wayanad that offers such amazing lake views from the room balcony. The gorgeous waterfront location, friendly staff and excellent food ensure you'll have an unforgettable stay at one of the most charming resorts in Wayanad.
What's special: Fish spa, infinity pool and a wonderful children's play area
Suggested suite: Deluxe suite
Address: Ambalavayal, Kerala 673593
Tariff: 7400 INR
5. Pepper Trail Resorts: Calm and quaint retreat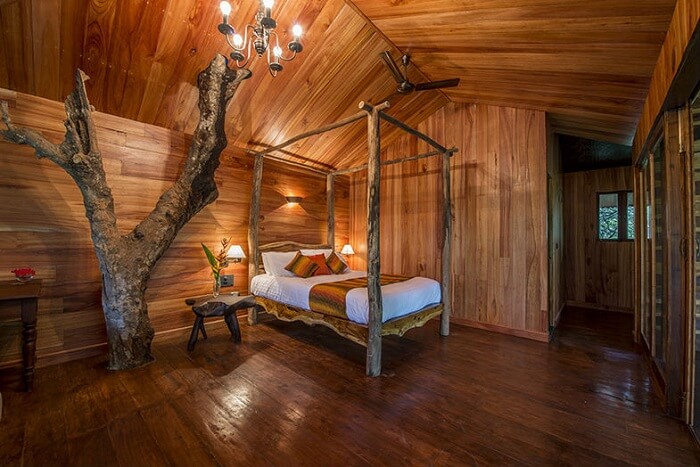 Suggested Read: 10 Cottages In Wayanad For Every Budget
Set in a sprawling 200-acre colonial coffee and spice plantation, this tastefully done boutique resort offers you the chance to relive the essence of a bygone era. Staying in the tree-houses perched on giant jackfruit trees is an exhilarating experience. A charming 140-year old tastefully furnished bungalow adds to the appeal of this beautiful property. Top-notch hospitality and personalised attention ensure memories of a lifetime.
What's special: the luxurious tree houses accessed only through elevated walkways; kayaking
Suggested suite: Woodpecker treehouse
Address: Mangalam Carp Estate Chulliyode, Sulthan Bathery-Chulliyode Road, Sultan Bathery, Kerala 673592
Tariff: 11000 INR
6. Wayanad Silverwoods: An oasis of tranquillity in a breathtakingly beautiful setting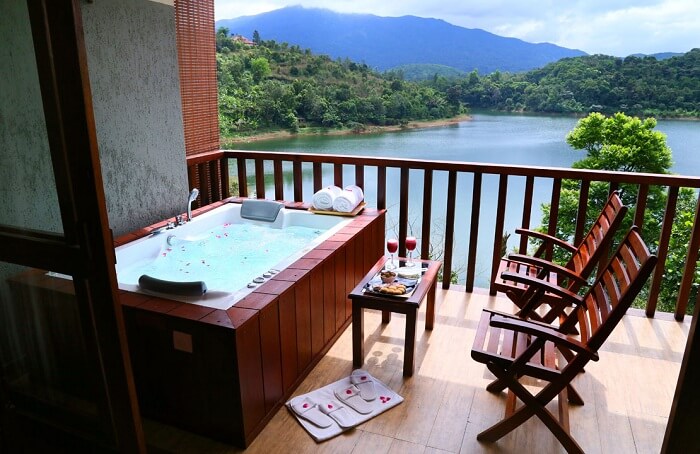 With an enviable location overlooking the Banasura Sagar lake, this property offers you a slice of heaven for a few days. The large balcony in the spacious rooms is the ideal place to laze with a book and enjoy the gorgeous vistas. The forested pathways give you a chance to take long rejuvenating walks and hear the sound of the woods, a solace to mind and body both.
What's special: Traditional Spanish tapas bar. Guided bird-watching and tribal village tours
Suggested suite: Premier villa with lake facing balcony
Address: Vythiri -Tharuvana Road, Manjoora P.O, Pozhuthana, Kalpetta, Wayanad, Kerala 673575
Tariff: 10000 INR
Best 3-star resorts in Wayanad
7. Mount Xanadu Resorts: Perfect location and tranquil stay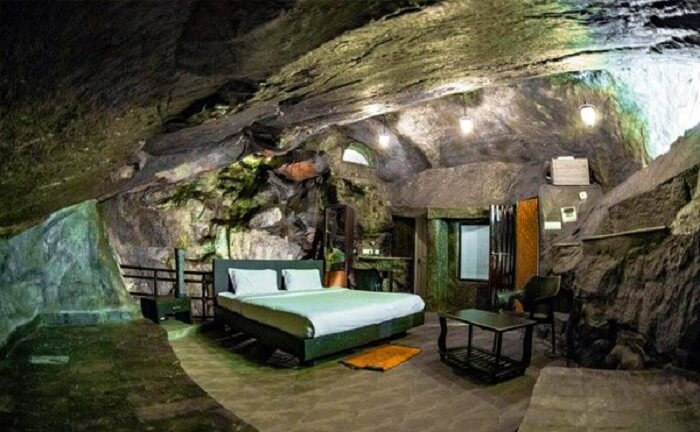 Suggested Read: 15 Best Honeymoon Resorts In Wayanad For An Exemplary Stay
This is a beautifully landscaped property and one of the best Wayanad resorts for sunrise and sunset views from top of a private hilltop where the resort is located. The resort offers a range of rooms including river view, cave room and lake view rooms, each stylishly designed and equipped with the best amenities. Customised sumptuous dishes and an excellent management team are the icing on the cake.
What's special: The sunrise and sunset experience should not be missed
Suggested suite: Standard double room
Address: Cheengeri hills,Heritage Museum Road, Ambalavayal, Kerala 673593
Tariff: 6000 INR
8. Thejas resorts: Beautiful traditional cottages at great prices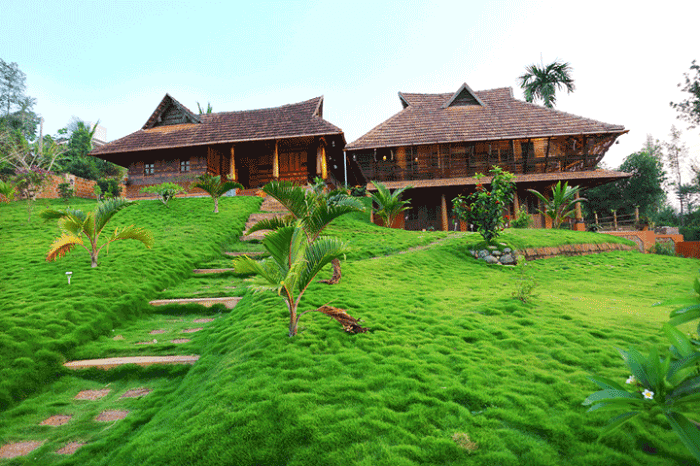 It is amongst the few resorts in Wayanad that allow you to stay in earthy nalukettu (traditional mansions in Kerala) style cottages. The wooden construction adds to the richness and grandeur of this wonderful resort. Overlooking a small forest, this property allows you to soak in the silence while enjoying unmatched 5-star hospitality.
What's special: must try traditional preparations like banana jackfruit curry
Suggested suite: Illam room
Address: Vinayaka Hospital Road, Kattayad, Sultan Bathery, Kerala 673592
Tariff: 2800 INR
9. Green gates: Superb property offering great value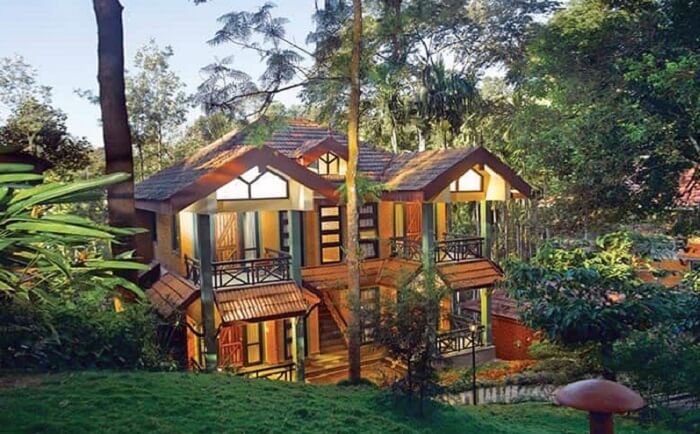 Image Source
This is one of the best 3-star resorts in Wayanad with a premium location and well-appointed rooms & excellent cottages located amidst lush green environs. Your search for conveniently located cheap resorts in Wayanad ends here. A lovely pool area, attentive and welcoming staff and great food options ensure your stay at Green Gates will stay etched in your memories for a long time.
What's special: A green oasis very close to the city
Suggested suite: Standard double room
Address: T.B. Road, Kalpetta, Wayanad, Kerala 673122
Tariff: 2300 INR
10. Grassroots: Your tryst with tranquillity in this serene tented retreat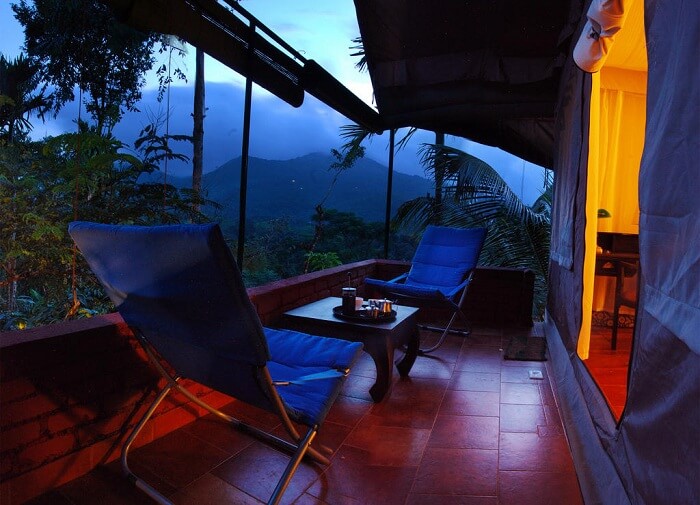 Suggested Read: 10 Wayanad Tourist Places For An Extended Delectation
The essence of Wayanad is encapsulated beautifully in one of the most serene budget resorts in Wayanad. Living in the lap of nature in luxury tents and watching the starry skies at night are the priceless experiences offered at this eco-retreat. Whether it is arranging midnight jeep safaris to Tholpetty wildlife sanctuary or meeting customised food requests, the owner Mr. Prajwal plays the ever gracious host.
What's special: Scenic trails leading to a stream and bamboo rafting experience
Suggested suite: Luxury tent
Address: Grassroots Koilery Kunnu via Pinangode Pozhuthana Post Wayanad District, Kalpetta, Kerala 673575
Tariff: 2200 INR
Now that you know all about the amazing resorts in Wayanad, we think it is time you take that long due peaceful vacation. And if you really are, then it is best you book a Kerala Tour Package from TravelTriangle and enjoy a personalized trip.
Comments
comments