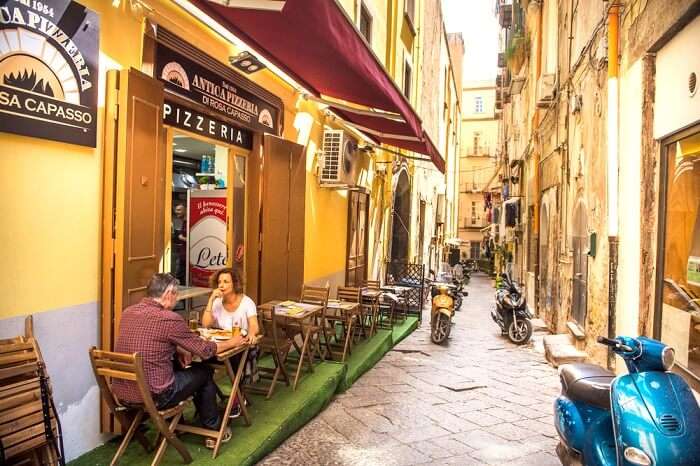 The city of Naples, the capital of the Campania region, is the third largest area, after Milan and Rome, in Italy. Embellished with beautiful monuments like the Duomo di San Gennaro, Ovo Castle, Royal Palace of Naples, the magnificent Mount Vesuvius, the National Archaeological Museum, the vast Phlegraean Fields, Castle Nuevo, and much more there's a lot to discover in this municipality. The walls and ceilings of the Duomo di San Gennaro are painted with unique frescoes that all art lovers are going to be astonished by. And while there is so much to view here, you will also find the finest selection of restaurants in Naples.
12 Best Restaurants In Naples
Naples in Italy is known for its wine. But to savor the taste at its best, it needs to be complemented with some great Naples cuisine as well. Some amazing Napoli dishes are Struffoli, Sfogliatelle, Buffalo Mozzarella, Pasta Alla Genovese, Neapolitan Pizza, Mozzarella en Carrozza, and so on. Naples is filled with some great restaurants that serve some brilliant Neapolitan flavors that you should try if you want to get a taste of its culture. Listed below are some of these joints that are popular among tourists and locals alike.
1. La Cantina di Via Sapienza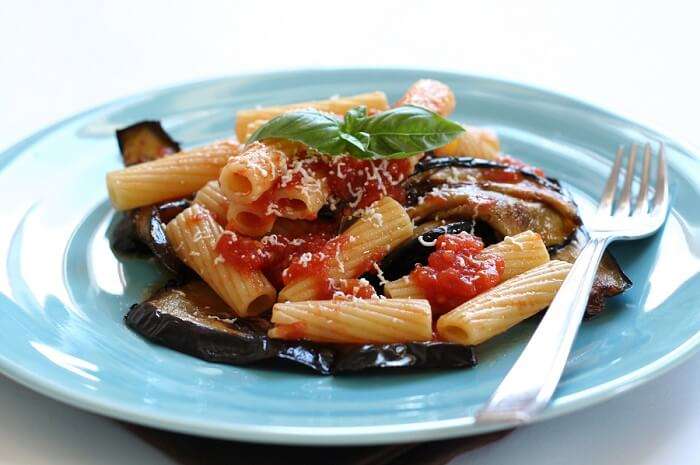 This is a rather compact restaurant as it is run by a close-knit family with years of experience in making some of the best Napoli cuisines from locally sourced and fresh ingredients that include seasonal vegetables and fresh meat. Their premises are always full of customers since the locals are a big fan. People usually try out their fried meatballs or aubergine and mozzarella bake.
Website
Specialties: Melanzane Alla Parmigiana, Seasonal Vegetables, Polpette Fritte in Tomato Sauce
Address: Via Sapienza, 40, 80138 Napoli NA, Italy
Google Rating: 4.4/5 | Trip Advisor Rating: 4/5
Must Read: Italy In December 2022: Top 6 Places That Take You Through The Best Of This Winter Paradise!
2. Gino e Toto Sorbillo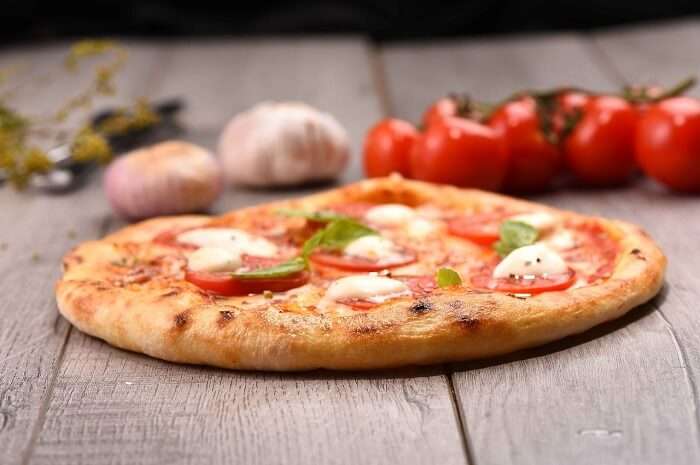 For some of the best pizzas in Naples, there's Gino e Toto Sorbillo. It is situated very conveniently in the middle of the city and their pizzas are freshly made from fresh and seasonal vegetables and meat. It's a great joint to enjoy a slice or two with the family. Their varied array of delectable pizzas is going to leave you wanting for more even if you're full. Seats are hard to get a hand on since they are always occupied with people who come back time after time, and so will you. Prices are cheap yet portions are generous. They have several healthy vegetarian options as well.
Website
Specialties: Pizza Fritta, Marinara, Ortolano, Margherita
Address: Via dei Tribunali, 32, 80138 Napoli NA, Italy
Google Rating: 4.5/5 | Trip Advisor Rating: 4.5/5
Suggested Read: 10 Exotic Naples Villas To Explore The South Of Italy Like Royalty In 2022!
---
3. Trattoria Castel dell'Ovo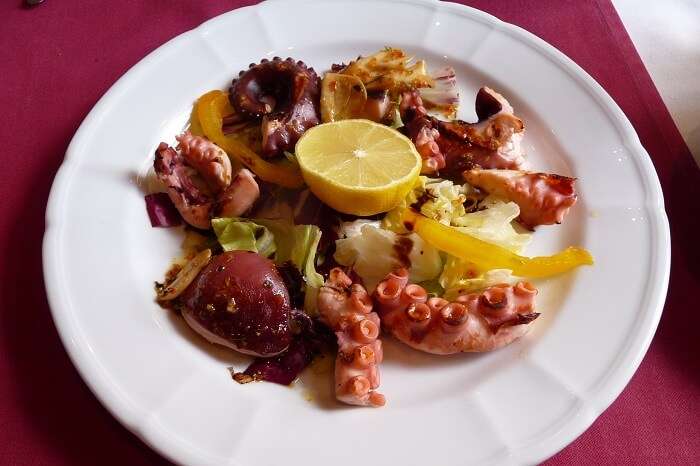 This restaurant is a great place to have lunch at. It is situated in a rather chic neighborhood where most other eateries are very expensive but this joint offers all the flavors and ambiance for a much lesser price. And there is no compromise with the quality. The waiters are really friendly and the view of the Borgo Marinari makes for great scenery as you enjoy your meal along with a glass of sparkling white wine.
Specialties: Grilled Calamari, Spaghetti Alle Vongole, Golden and Fried Anchovies, Braised Purpetielli
Address: Via Luculliana, 28, 80132 Napoli NA, Italy
Google Rating: 3.9/5 | Trip Advisor Rating: 3.5/5
4. L'Antica Pizzeria da Michele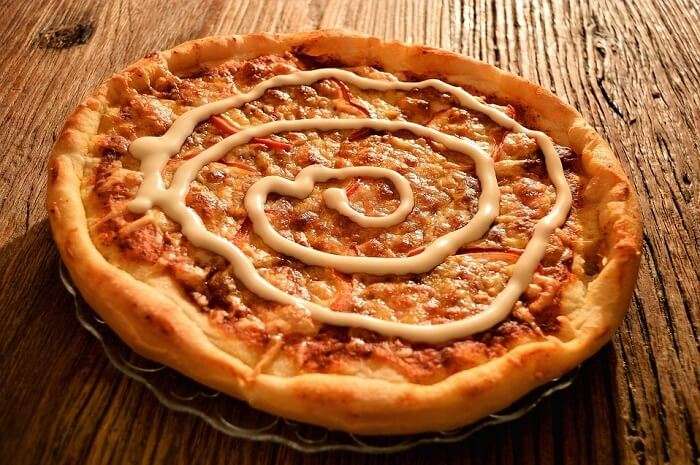 Often dubbed as the best pizzeria in town, authentic Napoli flavors are found here. The taste of their pizzas is rather unique and the staff makes sure to leave no room for complaint by catering to your needs. A rather humble and unpretentious joint, they let the taste and flavors of their food do all the talking. They serve cheap pizzas in healthy portions and therefore you can have some of the best pizzas in Naples for extremely reasonable prices. The secret to their taste is that they have been open since 1870 and it's been run by the descendants ever since. So the recipe runs in the family. Make sure to get there early or risk waiting in line because this joint gets busy very fast.
Website
Specialties: Margherita, Marinara
Address: Via Cesare Sersale, 1, 80139 Napoli NA, Italy
Google Rating: 4.4/5 | Trip Advisor Rating: 4/5
Suggested Read: 16 Enchanting Beaches In Italy For An Unforgettable Vacation By The Ocean
5. La Stanza del Gusto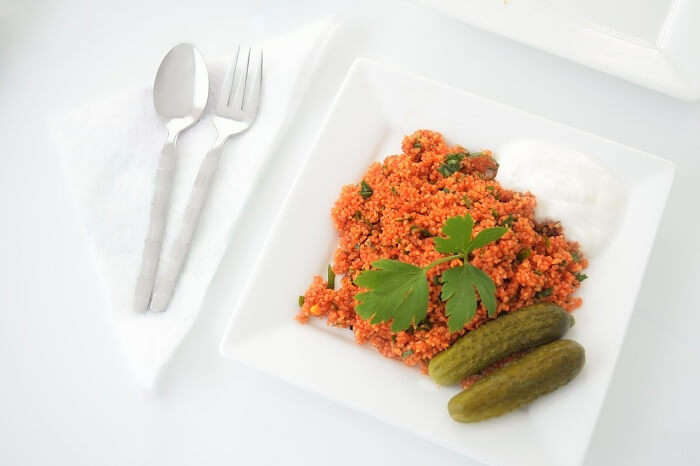 Having been open since a couple of decades, La Stanza del Gusto offers some of the best Naples cuisines for reasonable prices. Their food is made from locally sourced, fresh ingredients and the technique has a mix of contemporary culinary techniques. They also have a wine bar on the ground floor and some tasty cheese to go along with it.
Website
Specialties: Salt Cod Empura with Papaccelle, Two-Course Menu Lavoro, Lamb Tagine, Pane Cunzato
Address: Via Santa Maria di Costantinopoli, 100, 80138 Napoli NA, Italy
Google Rating: 3.9/5 | Trip Advisor Rating: 3.5/5
6. Il Ristorantino dell'Avvocato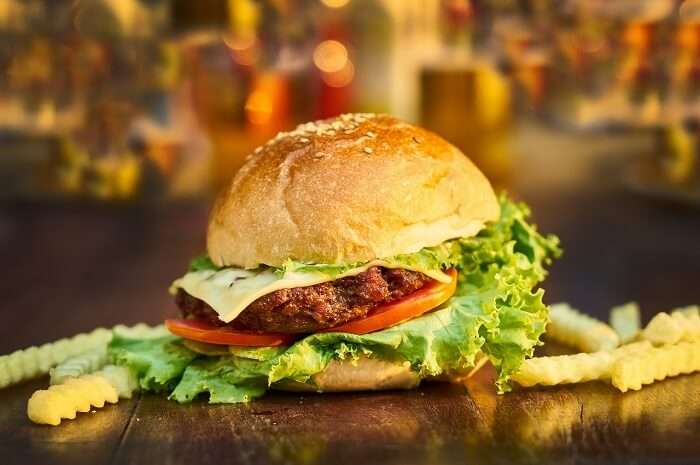 There are two tasting menus to be tried at this elegant joint before settling in on what you're prepared to feast on. Il Ristorantino dell'Avvocato's two tasting menus include one that lists all the varieties of seafood and the other, the meat, dairy, and vegetable-based dishes. Make sure to couple your meals with their fine selections of eclectic wines. They are known primarily for their exquisite seafood made from fresh ingredients. The Chef, Raffaele Cardillo has made use of his culinary skills to retain the traditional aspects of Napoli cuisine but at the same time has refined its taste with the help of contemporary techniques.
Website
Specialties: Tuna fish Hamburger, Capelleti with Ricotta
Address: Via Santa Lucia, 115, 80132 Napoli NA, Italy
Google Rating: 4.2/5 | Trip Advisor Rating: 4.5/5
Suggested Read: 10 Best Hostels In Italy That Are Perfect For An Affordable Sojourn
7. Pizzeria Starita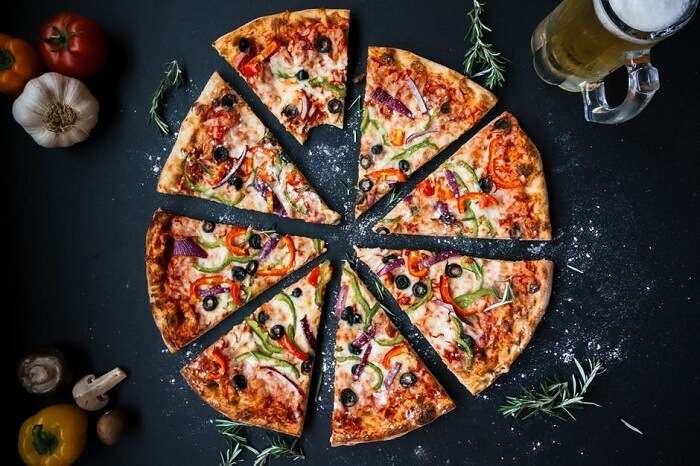 Like any other pizzeria in Naples, this one also has a long queue of hungry pizza lovers waiting restlessly to have a taste of Naples famous pizza. These include locals as well who have become regulars over the years. Just like any other pizzeria, once you're in, you have very little time to devour your order. Naples is not just known for its pizza joints but also their etiquette. Pizzeria Starita is well known in the city as they have been open since 1901.
Website
Specialties: Montanara, Margherita
Address: Via Materdei, 27/28, 80136 Napoli NA, Italy
Google Rating: 4.6/5 | Trip Advisor Rating: 4.5/5
8. Palazzo Petrucci Ristorante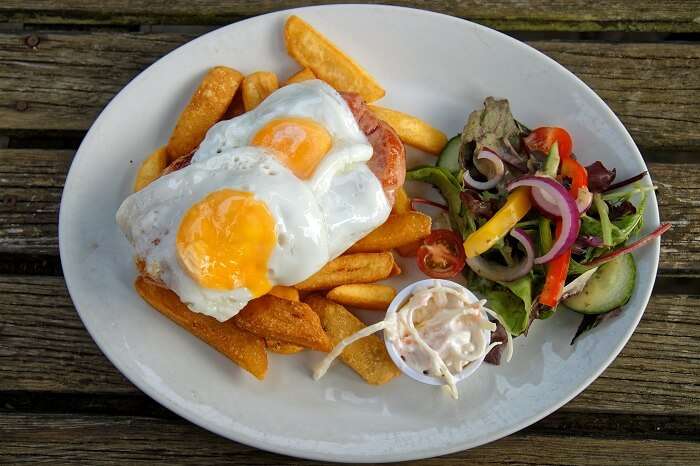 Located conveniently near the city center, Palazzo Petrucci is a fine establishment that has been serving happy customers since 2006. The chef Lino Scarallo is constantly improving the taste of the joint's dishes making them better and unique every time by keeping in touch with contemporary culinary trends. The restaurant has a magnificent view from its window and a comforting ambiance.
Specialties: Kobe Carpaccio with Shrimp, Buffalo Mozzarella and Shrimps with Broccoli Sauce, Cuttlefish with Fried Poche Egg, Crunch Bacon and Black Truffle Perlage
Website
Address: Via Posillipo, 16 C, 80123 Napoli NA, Italy
Google Rating: 4.5/5 | Trip Advisor Rating: 4.5/5
Suggested Read: Shopping In Italy: 6 Best Places For The Shopaholics To Indulge In An Extravaganza
9. Friggitoria Vomero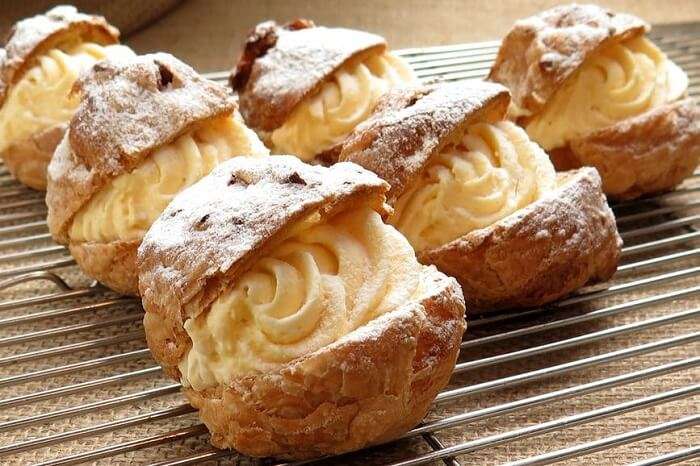 A humble establishment owned by the Acunzo family, this fry shop is situated on the other side of the street from the Piazza Fuga Station. The staff is very helpful and their food preparations are delicious. Their zeppole just can't be missed, nor can their Panzerottis. Stop by with your family and have an amazing time eating a delicious meal at this restaurant in Naples.
Specialties: Arancini, Lightly - Battered Vegetables, Panzerotti, Zeppole
Address: Via Domenico Cimarosa, 44, 80129 Napoli NA, Italy
Google Rating: 4.5/5 | Trip Advisor Rating: 4.5/5
10. Ristorante Ciro a Mergellina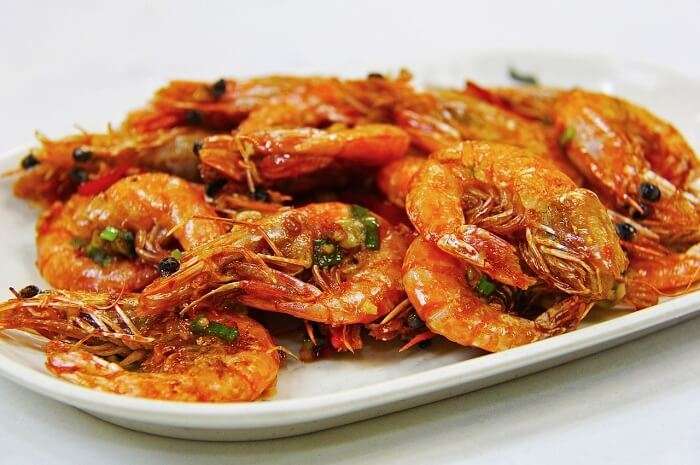 Ciro e Mergellina is located in the eponymous neighborhood of Mergellina. From its window, you can see Mount Vesuvius and a gorgeous vista of the sea. This scenic view sets a very relaxing mood, perfect for a romantic evening. They are known for their sumptuous seafood dishes. Their staff caters to your every need and are very hospitable. They even have some great pizzas, because it isn't a restaurant in Napoli if it doesn't serve pizzas.
Specialties: Swordfish, Codfish, Shellfish, Lobsters, Per un Piatto Delicato, Evviva l'estae, Piramide di Bigne, A Cena da Ciro
Website
Address: Via Mergellina, 21, 80122 Napoli NA, Italy
Google Rating: 4/5 | Trip Advisor Rating: 3.5/5
Suggested Read: 6 Stunning Churches In Italy That Look Straight Out Of An Artist's Dream!
11. Il Transatlantico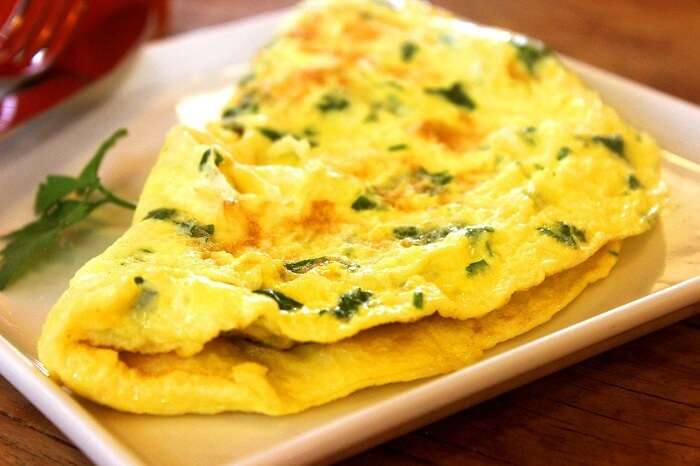 For some great Italian and Mediterranean, cuisine head over to Il Transatlantico. Their service is great and their warm interior decor makes it ideal for a meal with dinner. It is overlooked by Castle Dell'Ovo – Naples' oldest castle. Thus, you even have a glorious view to enjoy as you treat your palate to a delicious meal.
Specialties: Tuna Steak, Prawns with Tomato Sauce, Salt Fish Omelet, Pear and Ricotta Slice, Red Shrimps, Calamari, Chocolate Torte, Almond Torte
Address: Via Luculliana, 15, 80132 Napoli NA, Italy
Google Rating: 4.3/5 | Trip Advisor Rating: 4/5
12. Umberto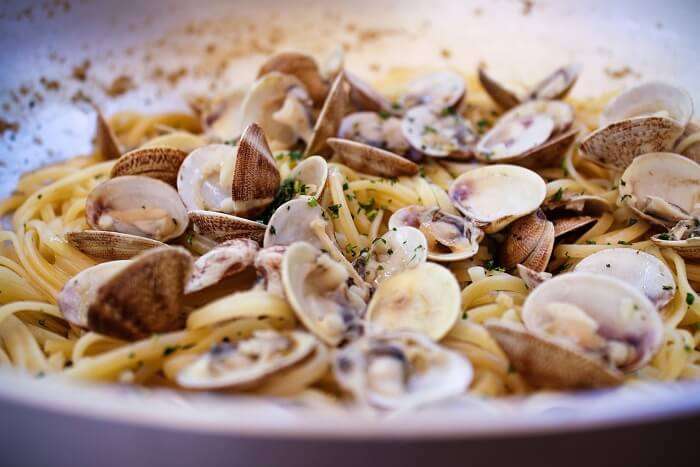 Umberto has been up and running since 1916 and over the years has attracted a lot of customers and regulars who want to try some authentic Italian cuisine. The eatery is very cozy, service is impeccable and the flavors are unique to this very joint. They are known for their plates of pasta, pizzas, and more. Make sure to check out this eatery.
Website
Specialties: Eggplant Parmigiana, Pizza, Salted Codfish, Spaghetti with Clams
Address: Via Alabardieri, 30, 80121 Napoli NA, Italy
Google Rating: 4.2/5 | Trip Advisor Rating: 4/5
Further Read: If You Only Have 2 Weeks In Italy, These Charming Places Should Make The Cut To Your Itinerary
All this and much more, the restaurants in Naples have a lot to offer. Make sure to check all these restaurants off your list. Grab a bite, or dig in deep, these places will surely fulfill every hunger pang! Book your trip to Italy with TravelTriangle and start planning your food itinerary!
---
Looking To Book An International Holiday?
Book memorable holidays on TravelTriangle with 650+ verified travel agents for 65+ domestic and international destinations.
---