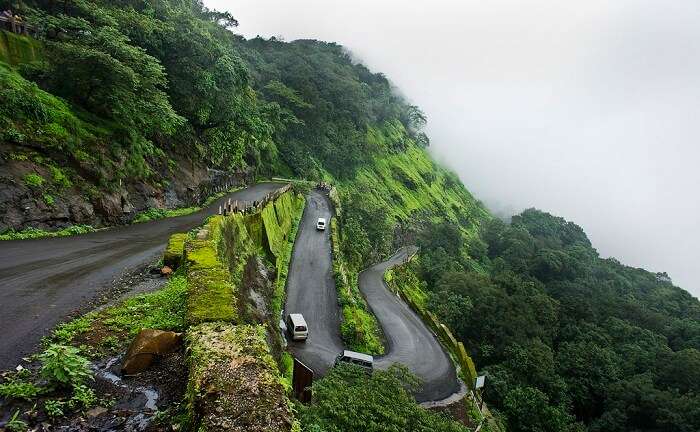 Mumbai, the city of dreams, often ends up being the centre of distress. Filth, pollution, city bustle, and the rush-hour traffic add to the woes of the daily road commuters. That is why Mumbaikars are always looking for a break. And what better than a short road trip from Mumbai – from an adventurous trip to a holy pilgrimage. The terrain, luckily for these travelers, doesn't disappoint either. So, here's a compact list of some wonderful road trips from Mumbai that will let you enjoy some refreshing time. 
Bike Trips From Mumbai
For those who want to feel connected to the roads, the environment, and the view, kickstart your motorbike and take off. Here is a list of best road trips from Mumbai that you can enjoy on bikes. Read on to know the places for a bike ride near Mumbai.
1. Lonavala/ Khandala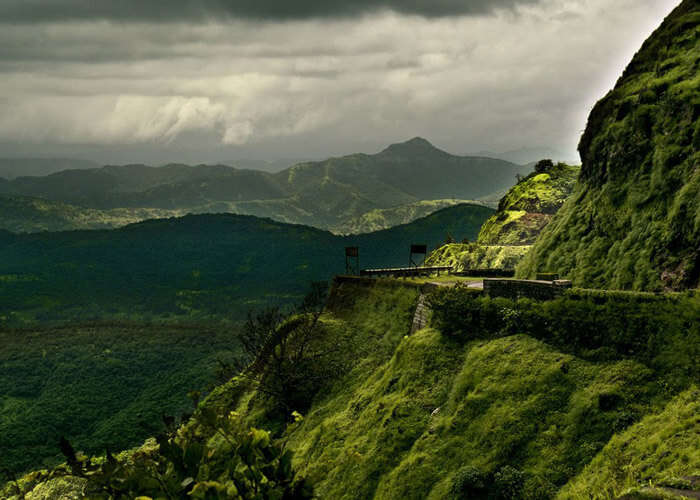 Not a soul exists in Mumbai, who hasn't heard of these beautiful twin cities. Though the Mumbai–Pune Expressway route is an amazing experience in itself, two-wheelers are not allowed on this route. For bike-riders, Old Mumbai–Pune highway is the route. These open roads are still in great shape and have little traffic to worry about. While being one of the best places to drive around Mumbai, Khandala is only 5 km away from Lonavala and houses a number of historic forts, deep valleys, lakes and waterfalls. It is always a good time for Mumbai to Lonavala road trip.
Time: 1 hour 55 minutes via Old Mumbai Pune Highway
Distance: 85 km
Attractions: Trekking, camping, waterfall rappelling, and farm tours; visit Korigad Fort, Tiger's Leap, Lohgad, Karla and Bhaja caves, Lonavala wax museum, and Duke's nose.
Tip: Visit after the first rainfall of monsoon; the beauty of the Western Ghats is at its prime.
Also Located Nearby: 15 km trek from Lonavala leads you to the beautiful Rajmachi fort.
30 Breathtaking Resorts Near Mumbai For Couples: Plan A Romantic Escape Now!
2. Alibaug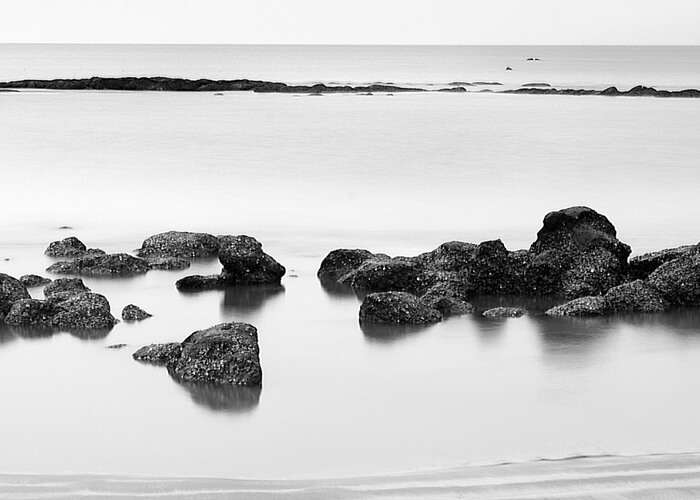 Another popular destination for weekend getaways from Mumbai, and a bike ride near Mumbai, Alibaug is a pretty crowded destination on the Mumbai–Goa highway. Though it is frequently visited by couples for spending some romantic time at the beach, it is also a great place to travel to on a bike. Extending shores, lovely beach, and the magnificent view of Kolaba fort with other places to visit in Alibaug add to the pleasure of bike riders. It is also one of the most popular places near Mumbai for a bike ride. 
Time: 2 hours 30 minutes via MH SH 104
Distance: 92 km
Attractions: Alibaug Beach, Kulaba Fort, Siddheshwar Temple, Fairs in nearby towns of Awas and Varsoli
Tip: Best time to visit Alibaug is November to June
Also Located Nearby: For those who would love bird-watching, there is an alternate route via Sion-Panvel Expressway and Karnala Bird Sanctuary (98 km trip). Karnala also houses a stunning fort that you can either visit or have a view of en route Alibaug.
3. Kashid/ Murud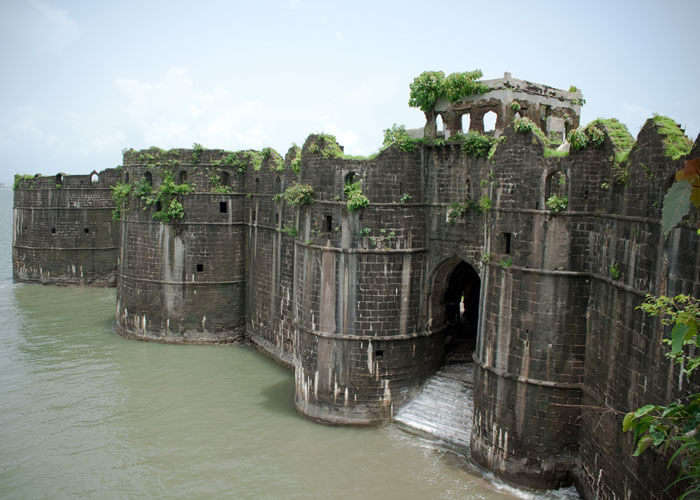 If you are looking for a secluded beach near Mumbai, and bike trips from Mumbai then Kashid is the place to be. Extend your Alibaug trip by another 34 km and you will reach this white sand beach. In addition to the good bike ride near Mumbai, the beach provides a scenic view and a relaxing experience. It is perfect for one-day road trip near Mumbai. You can also stay at some of the best hotels near Kashid. 
After a bike ride from Mumbai, another 40 km bike ride from Kashid will take you to Murud that also houses a fort in the sea.
Time: 3 hours 25 minutes via MH SH 104 (till Kashid)
Distance: 122 km till Kashid, 156 km till Marud
Attractions: Surfing, para-sailing, and camping at Kashid; visit Janjira Fort in Murud
Tip: It is suggested to get your own food as it is hard to get food beyond Alibaug, especially vegetarian food.
Also Located Nearby: Phansad Wildlife Sanctuary is located 12 km from Kashid beach. Also, there is a beautiful dam in Phansad.
21 Hill Stations Near Mumbai To Soothe Your Senses
4. Pelhar Dam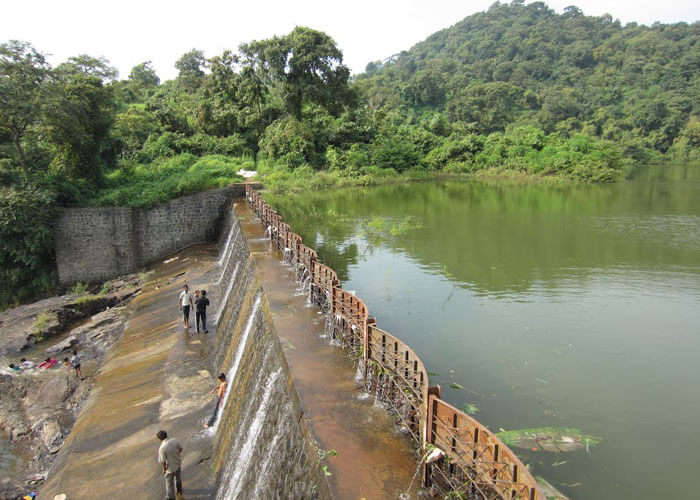 This dam is extremely close to Mumbai and is ideal for a one day road trip from Mumbai or for bike trips from Mumbai. The Pelhar Dam is located in the Pelhar Village, about 21 km away from Vajreshwari. If you are seeking short road trips from Mumbai, Pelhar Dam is a great option.
Time: 1 hour 50 minutes via NH 3 and NH8
Distance: 59 km
Attractions: Dam, waterfall, wildlife sanctuary with foxes, hares, boars, and leopards
Tip: Be careful as leopards are often spotted on the dam itself.
Also Located Nearby: The Tungareshwar mountain range that surrounds the dam has a temple by the same name, located only 6 km from the dam.
5. Mahabaleshwar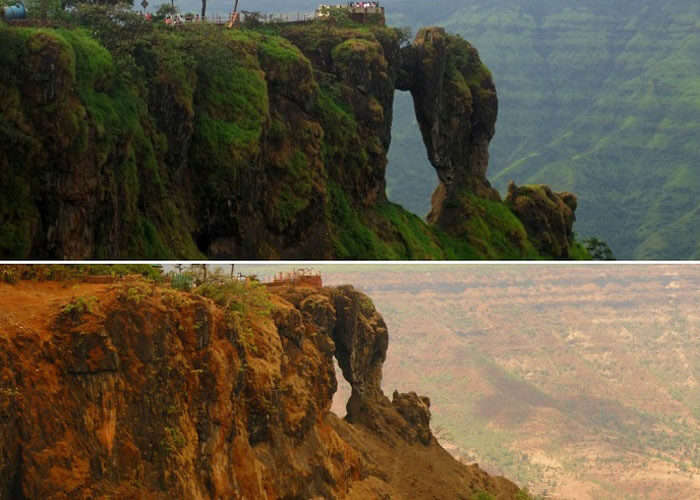 The bike ride near Mumbai to Mahabaleshwar is the longest one in the list. But its amazing views make up for the long ride. The ride, which also includes the Golden Quadrilateral road, is a smooth and easy one, barring the last 50 km climb up the hill. Talk about best road trips from Mumbai and this one definitely is wherein one can also explore the best places to visit near Mahabaleshwar as well.
Time: 5 hours 23 minutes via NH 66
Distance: 248 km
Attractions: Wilson Sunrise Point, Needle Hole Point, boating in Venna Lake, markets of strawberries and mulberries, and Three Monkey Point
Tip: Those planning to rent out a hotel room, make sure to book a room facing the Venna Lake for a panoramic view of the green cover .
Also Located Nearby: Located only 18 km from this place is Panchgani where you can even try paragliding.
35 Places To Visit In Mahabaleshwar For A Refreshing Maharashtra Trip
One Day Trips From Mumbai
Great road connectivity and presence of several nearby tourist attractions provide for some awesome short trips from Mumbai. Many of these trips can be covered within a day's span. Here is a list of some one day road trips around Mumbai.
6. Kamshet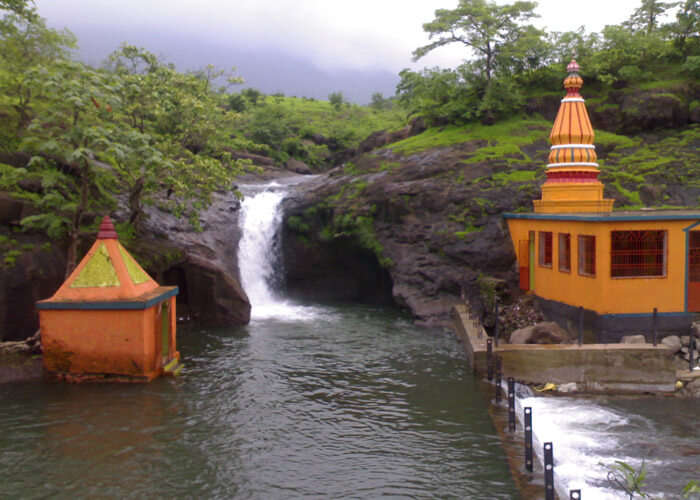 Coveted as 'Paraglider's Paradise', Kamshet and a couple of neighboring cities offer tourists a wonderful experience of paragliding in Kamshet over picturesque fields of paddy and sunflower, and the Pawna Lake on bike trips from Mumbai. The road trip from Mumbai to Kamshet is along the Mumbai–Pune Expressway and is an experience in itself. The hills surrounding the Kamshet village also house several caves, colonial hill stations, and hill fortresses. So, if you are looking for places to drive around Mumbai for one day, Kamshet could be your ultimate haven.
Time: 2 hours 10 minutes via Mumbai – Pune Expressway
Distance: 102 km
Attractions: Paragliding, Karla Caves, Bedsa Caves, the Bhaja Caves, Pawna Lake, and the Kondeshwar Temple
Tip: Do not miss visiting the green ambling hills, beautiful paddy, and sunflower fields.
Also Located Nearby: Located 20 km from Kamshet is the Kondeshwar Cliff where paragliding can be done from a height of 2200 feet. For low height thermal paragliding, one can visit Shelar, located 8 km from Kamshet. Lonavala is also only 16 km from Kamshet.
7. Matheran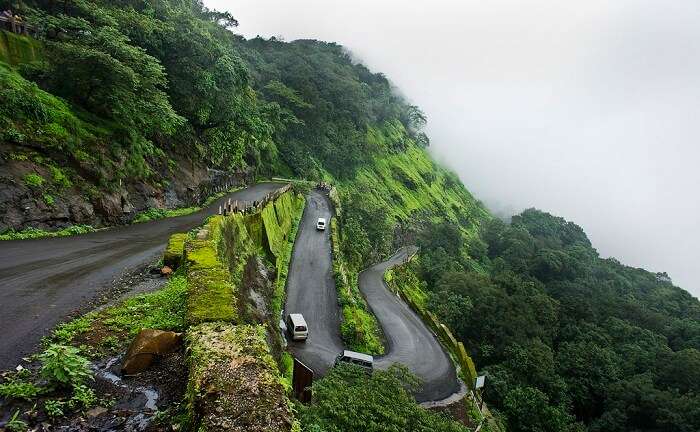 Matheran, Asia's only automobile free hill station, is a celebrated weekend getaway near Mumbai and the best for bike trips from Mumbai. A short road trip from Mumbai takes you the picturesque hinterlands of Matheran, meaning the 'forest on forehead'. It is another great option for one day road trip near Mumbai and indulge in some of the best things to do in Matheran. 
Time: 2 hours 20 minutes via Sion-Panvel Expressway and MH SH 79
Distance: 83 km
Major Attractions In Matheran: Stunning view of the Prabhal Fort from Louisa Point, Monkey Point, One Tree Hill Point, Hart Point, Porcupine Point, Panaroma Point, and Rambagh point
Tip: No private vehicles are allowed in this eco-sensitive zone and you will need horses or hand pulled rickshaws to reach Matheran. Else, you can always go for a short trek to Matheran.
11 Romantic Beach Restaurants In Mumbai For A Dreamy Dinner Date
8. Igatpuri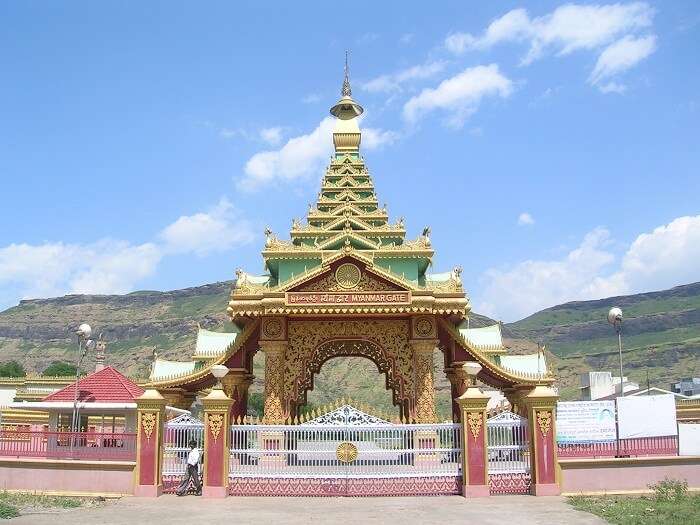 Located in Nashik – the Wine Capital of India – in the Western Ghats, Igatpuri is a tiny hill station that presents a splendid view in the monsoon season. It also makes for a great escape for those planning for a long drive from Mumbai. It is also one of the best hill stations near Mumbai. 
Time: 2 hours 50 minutes via NH 3
Distance: 120 km
Attractions: Dhamma Giri Meditation Centre, Ghatandevi Temple, Bhandardara, Nashik
Tip: Try the fun treks, camping expeditions, zip lining, rappelling, and other adventure activities.
9. Pune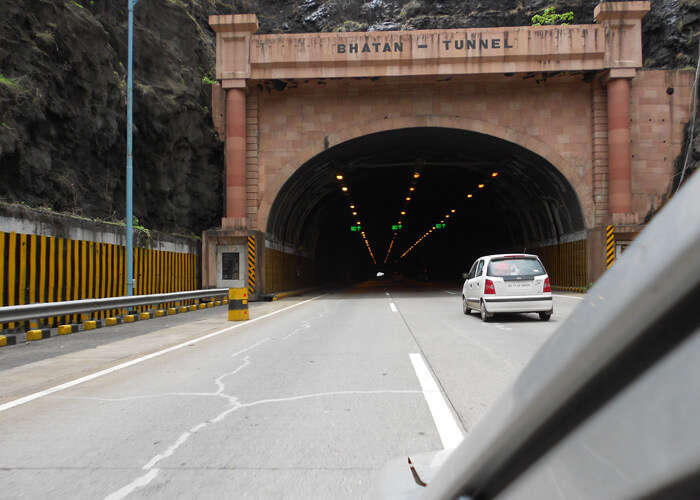 The 'Oxford of the East', Pune, is the largest city of Maharashtra, second only to Mumbai. The road trip from Mumbai to Pune via Mumbai–Pune Expressway offers a scenic view of the Western Ghats and the long tunnels make this road trip an amazing affair for a bike ride from Mumbai, and experiencing some of the thrilling things to do in Pune.
Time: 2 hours 59 minutes via Mumbai–Pune Expressway
Distance: 148 km
Attractions: Trekking around the Bhimashankar Wildlife sanctuary, visit to museums and forts, Neelkantheshwar Temple, long tunnels on expressway – Kamshet tunnels, Bhatan tunnel, Madap tunnel, and Khandala tunnel.
Tip: Best time to take this road trip from Mumbai to Pune is between August and March. Try to leave early morning to enjoy the open roads and the occasional light mist that makes the road trip truly a magical experience.
Also Located Nearby: Detours en route Pune can take you to Lonavala, Khandala, and Kamshet. You can also visit Adlabs Imagica – an amusement park with several theme based rides. A further drive to Lavasa is one of the best road trips from Pune.
14 Amazing Places To Visit Near Matheran For A Happening Vacation
10. Malshej Ghat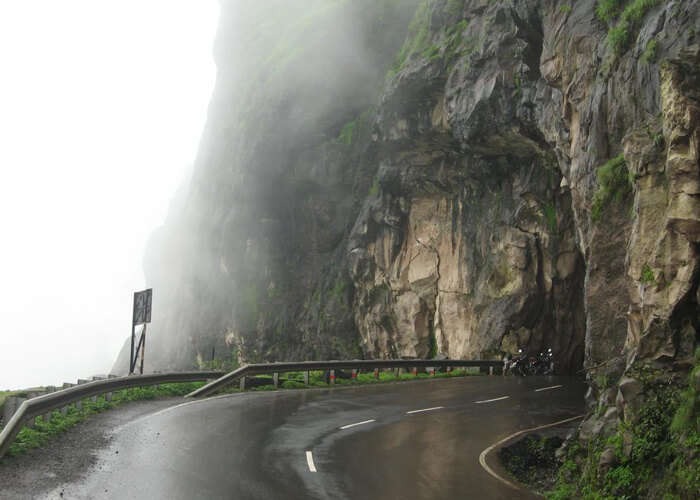 Malshej Ghat is a beautiful mountain pass in the Western Ghats. Famous for its bounty of flora and fauna, it is also the home to several bird species including the cuckoos, the flamingos, and the quails. The destination, along with the route, serves as a perfect one for those who seek a short road trip from Mumbai. The road trip from Pune to Malshej Ghat is equally beautiful and it is definitely one of the best road trips from Mumbai. 
Time: 3 hours 17 minutes via NH 3 and NH 22
Distance: 127 km
Attractions: Striking waterfalls, lush green hillsides, fascinating rock formations, nature and bird watching
Tip: The destination attracts a lot of migratory birds during July to September and hence we recommend the tourists to visit the destination during these months.
Also Located Nearby: Located 40 km from the Malshej Ghat is the Shivneri Fort, the birthplace of the great Maratha ruler, Chhatrapati Shivaji Maharaj.
11. Sula Vineyards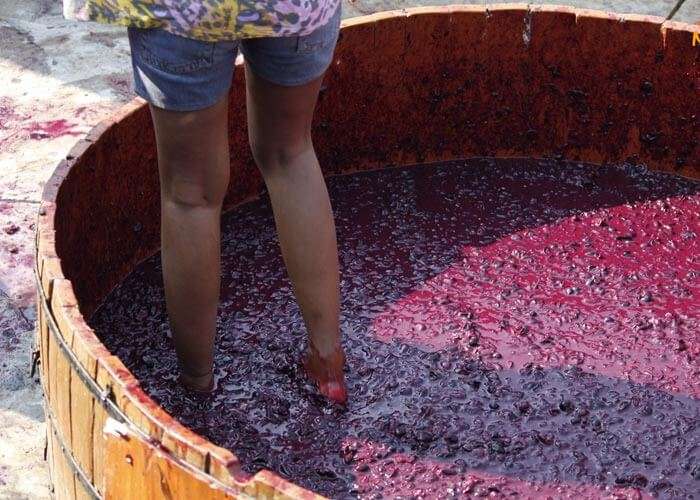 If you are looking for a bike trip from Mumbai, this place can be a perfect charmer. The drive to the Sula Vineyards is simply blissful. No, we do not promote drink and drive but wine tasting and grape stomping doesn't really make you drunk. Does it?
Time: 3 hours 33 minutes via NH 3
Distance: 170 km
Attractions: Wine tasting, grape stomping, wine fest
Tip: Check out for the calendar of the annual Sula Wine Fest held in the month of February each year. Needless to say, it makes February as the best month for this road trip near Mumbai.
Also Located Nearby: A 15 km detour from Khardi leads to the beautiful Vaitarna dam.
22 Absolutely Breathtaking Places To Visit In Monsoon In Maharashtra
Long Road Trips From Mumbai
The best feature of the Mumbai city is its connectivity to several getaways that make some best long road trips from Mumbai. For those who love to travel and do not mind the long road journeys, here is a list of 4 long road trips from Mumbai.
12. Aurangabad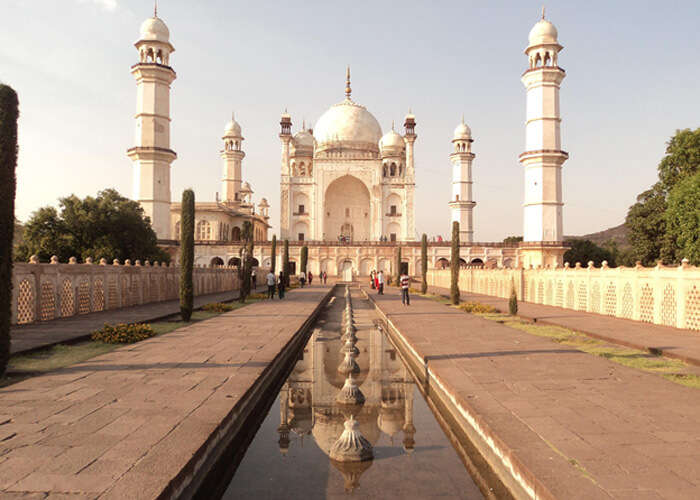 Aurangabad, named after the Mughal emperor Aurangzeb, boasts of deep connect with the Indian history. It houses tombs, forts, temples, and mosques. This historic city and pilgrimage serves as a great getaway for those seeking a long road trip from Mumbai.
Time: 6 hours 28 minutes via NH 3 and Nagpur–Aurangabad–Mumbai Highway
Distance: 337 km
Major Attractions In Aurangabad: Tomb of Aurangzeb, Daulatabad Fort, Bibi ka Maqbara, Shivaji Museum, Sunheri Mahal
Tip: Buy silver, semi-precious stones, jewellery, honey, and old coins , and try Naan Qalia – a popular mutton delicacy.
Also Located Nearby: For a breathtaking sight of the Ajanta and Ellora caves, one needs to travel a little ahead of Aurangabad. Ellora is situated 32 km (50 minutes) from Aurangabad and Ajanta lies 108 km (2 hours 17 minutes) further ahead from Ellora.
13. Dandeli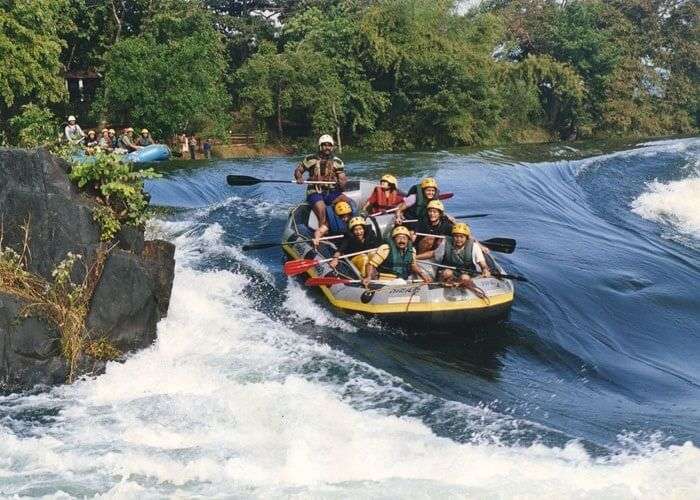 Located in North Karnataka, on the banks of the Kali River, Dandeli is most popular for white river rafting and perfect for a bike trip from Mumbai. One of the longer road trips from Mumbai, the Dandeli–Mumbai route is very promising. Adding to the wonderful experience of the journey, there are a lot of things to do in Dandeli that will keep the travelers on toes. Dandeli is indeed one of the best long road trips from Mumbai.
Time: 9 hours 38 minutes via NH4
Distance: 583 km
Major Attractions In Dandeli: White river rafting, kayaking, coracle rides, wildlife and bird watching at Dandeli Anshi Tiger Reserve and Bhagwan Mahaveer Sanctuary, camping, trekking,
Tip: Best time to visit the Dandeli region is October – May.
Also Located Nearby: Located another 25 km ahead of the base camp at Dandeli are the Kavala limestone caves.
9 Adrenaline Rushing Dandeli Adventure Sports That Should Be On Your Bucket Lists!
14. Tarkarli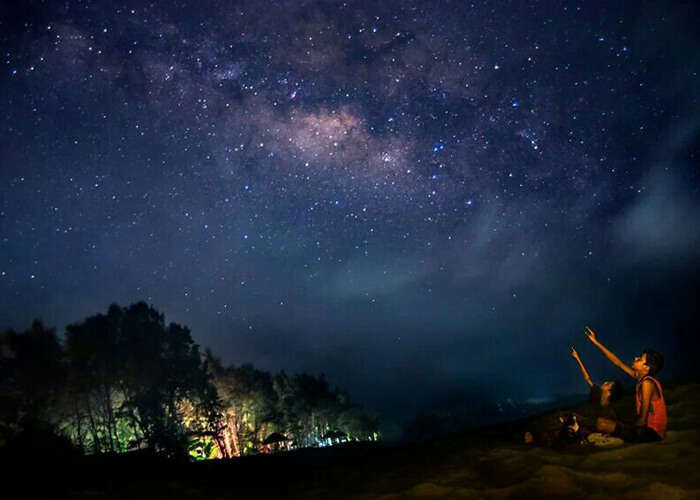 Adding to the beauty of the non-polluted and peaceful virgin beaches, mountains, and waterfalls, the clear night skies at Tarkarli are perfect for the breathtaking experience of stargazing. And then, it is also the only place for scuba diving and snorkeling training in Maharashtra. If you are looking for road trip near Mumbai, then this one should be on your list. This p;ace is also popular for hosting some of the best adventure sports in and around Pune. 
Time: 10 hours 4 minutes via NH 66
Distance: 486 km
Attractions: Stargazing, scuba diving, snorkeling, rafting, dolphin-spotting, and boating.
Tip: The road trip is good all year round. But for a better experience of the destination, the best months to visit are October – March.
Also Located Nearby: A small detour will take you to Ratnagiri, another beach holiday option for a road trip from Mumbai.
15. Goa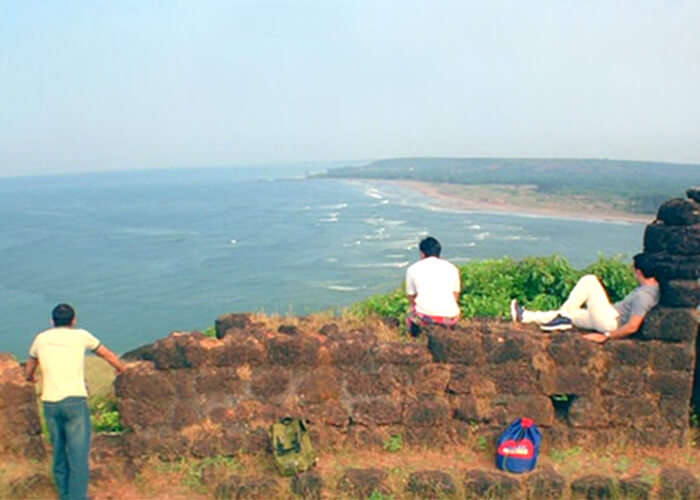 The place needs no introduction. The road trip from Mumbai to Goa is popular amongst the youth. The hub of party, nightlife, and watersports, Goa acts as one of the perfect long weekend getaways from Mumbai. If you have not had Mumbai to Goa road trip with your friends, are you guys even friends?
Time: 10 hours 41 minutes via NH4
Distance: 608 km
Attractions: Watersports, beaches, nightlife, cruise and beach parties, Aguada Fort, Basilica of Bom Jesus, Shantadurga temple, and Church of St Francis of Assisi
Tip: Though the place is crowded all year round, but the best time to visit Goa is between October and February.
Also Located Nearby: Those who prefer natural experiences can explore the Dudhsagar falls, Bondla Wildlife Sanctuary, and Dr Salim Ali Bird Sanctuary located in Goa.
32 Hidden Places In Goa: Explore The Unexplored Side Of Goa
16. Kaas Plateau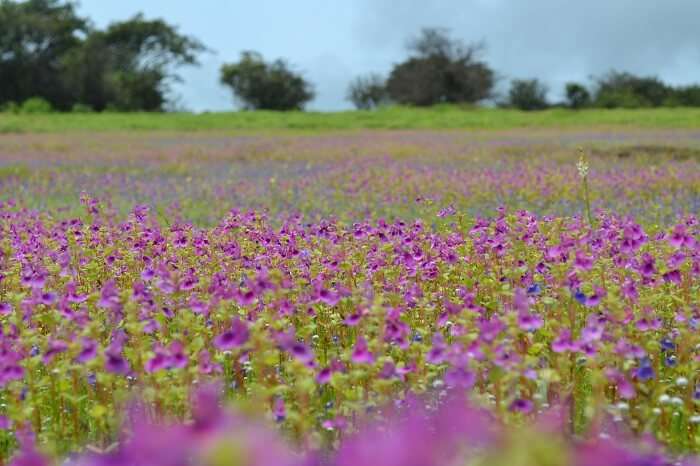 The Kaas Plateau is just a short distance away from Mahabaleshwar, which means you'll surely be greeted with the brightest and greenest of views on your way! The mesmerising natural beauty on the journey will be embedded with flowerful valleys and low lying hills, which will be a special treat if you are visiting in the monsoons. Kaas Plateau happens to be a prominent UNESCO World Heritage Site and that makes it one of the most alluring and amazing road trips from Mumbai.
Time: 5 hours
Distance: 278 km
Attractions: Lush views, colourful valleys, Koyna Dam, Boating
Tip: Visit in the monsoons!
Also Located Nearby: Mahabaleshwar
17. Rann Of Kutch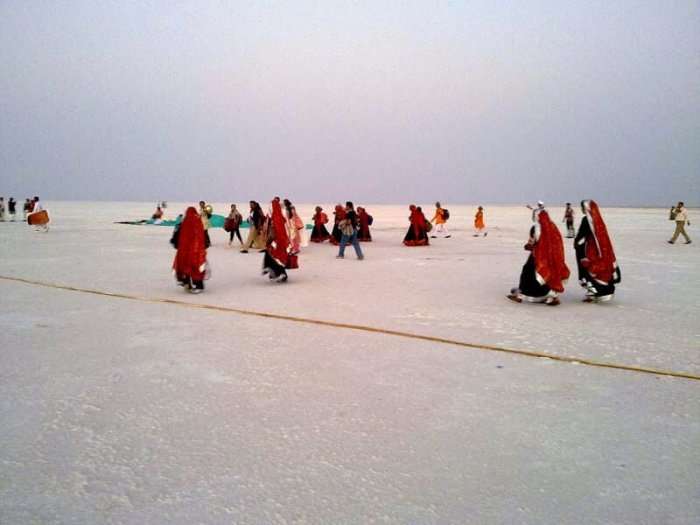 A road trip to the gorgeous Rann of Kutch will definitely be one of the best road trips from Mumbai by car. Though it's quite a long one, the barren beauty and secluded terrain of Kutch will surely make up for it! The road journey will take you through the varied and vivid cultures of Maharashtra that will slowly turn into the colorful and melodious vibes of Gujarat, finally getting you to a place that's both spellbinding and relaxing! Camping here at Kutch will be an added bonus to your fun road trip, especially if you are for New Year at Rann of Kutch! It is also one of the top-rated places near Mumbai for a bike ride. 
Time: 14 hours
Distance: 922 km
Attractions: Aina Mahal, Prag Mahal, Mandvi Beach
Also Located Nearby: Dholavira
101 Happening Places To Visit In India Before You Turn 30
18. Mount Abu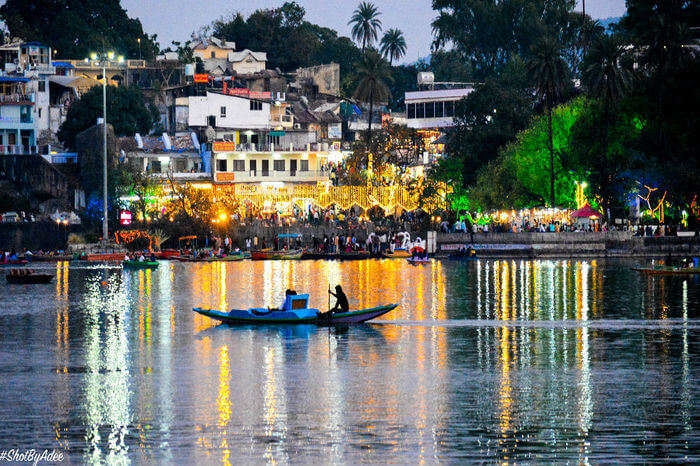 If you're feeling a little more adventurous, you can drive all the way to Mount Abu, the only hill station of Rajasthan. The ride will be pleasant and it will take you to the only hill station of Rajasthan via vivid landscapes that will change constantly, giving you plenty of thrill and excitement. The destination will be just as beautiful as your ride, and will offer you a delightful switch from the culture and landscapes of Maharashtra to that of Rajasthan!
Time: 13 hours
Distance: 765 km
Major Attractions In Mount Abu: Nakki Lake, Trevor's Tank, Dilwara Temples
Also Located Nearby: Jodhpur and Jaipur
19. Gokarna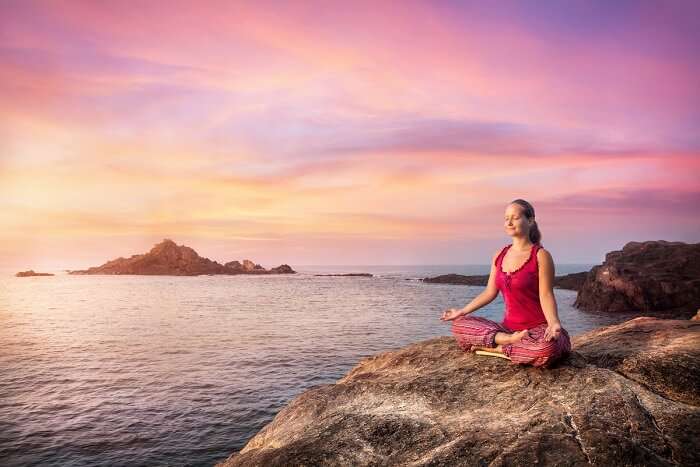 Gokarna is a small and relatively unknown beach town located in Karnataka which can be a great town for a long drive from Mumbai. Apart from being a popular pilgrimage site for Hindus owing to the great Mahabaleshwar Temple and the waters of the Koti Teertha, this place makes up for a great beach destination. Filled with palm-lined beaches, a hippie vibe, great places for shopping and eating, this town is definitely among the best places for a road trip with friends where you can party day and night.
Time: 12 hours 4 minutes
Distance: 685 km
Major Attractions In Gokarna: Kudle Beach, Om Beach, Mahabaleshwar Temple, Koti Teertha
Also Located Nearby: Goa
35 Things To Do In Gokarna For Escaping The Monotony Of Life!
20. Udaipur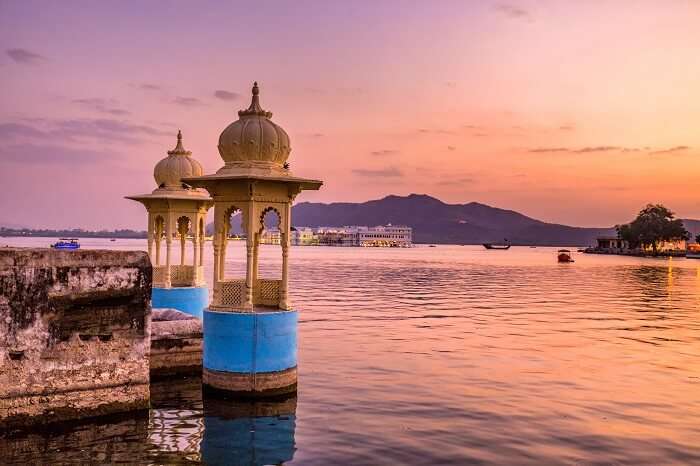 A long drive from Mumbai can take one to Rajasthan. The Rajasthani culture is simply mesmerising, and Udaipur seems to reflect that best! So, rev up and go, witness, all the vibrant attractions and views that this royal city has to offer! A road trip to Udaipur from Mumbai, though rather long, would truly be an experience to cherish for life! Experience three diverse cultures on the way – Maharashtra, Gujarat, and Rajasthan, that will make your trip more wonderful. If you are looking for a bike trip from Mumbai, Udaipur is it. 
Time: 12 hours 30 minutes
Distance: 760 km
Major Attractions In Udaipur: City Palace, Lake Pichola, Jagmandir, Fateh Sagar Lake
Also Located Nearby: Ahmedabad and Jaisalmer
The road trips from Mumbai are perfect getaways from the busy life of the metropolitan city. So, are you ready to take to the road on your roaring mean machine? Pick from any of these revitalizing bike or car road trips from Mumbai and set out on the most fun journey of your lives that'll tell you why journeys matter more than the destination! Book your trip to Mumbai right away!
For our editorial codes of conduct and copyright disclaimer please click here.
Frequently Asked Questions About Road Trips From Mumbai
Is it safe to take a road trip amidst the ongoing pandemic?
Yes, it is perfectly safe to visit these places as the place has a relatively low number of cases. But don't take our word for it: check up on the latest travel advisory, Covid-19 measures, and the number of cases before your departure. It is safer to undertake solo travel or with a small group of people to somewhere that is not overly crowded at the moment.
Is it safe to drive from Mumbai to Lonavala?
The 82 km road connecting Mumbai and Lonavala via Mumbai-Pune Highway is smooth and perfectly safe to drive down in your private car.
How to reach Tarkarli from Mumbai by air?
Tarkarli doesn't have an airport and the closest airport located to the place is the Dabolim Airport of Goa. From there you can hire a taxi to reach Tarkarliwhich will be a 2 hours journey.
Can we reach Tarkarli by bus?
Yes. If you want to reach Tarkarli by bus you can get off at Malven which is 6 km away from the beach town. You can also choose to drive down which will take you about 14 hours on the road.
What is Khandala famous for?
Khandala is famous for its rock formations of different shapes. It is also quite popular among tourists for its historic forts, deep valleys, lakes and waterfalls. Besides this, Khandala is a perfect place to enjoy short road trips from Mumbai.
When is the best time to visit Udaipur?
The best months to visit are between September and March. The temperature remains comfortable and is apt for visiting the monuments and other places of interest in Udaipur.
When is the best time to visit Kamshet?
The time between December and February is the best time to visit Kamshet. Visitors come here during this period to take full advantage of the calm and pleasing weather.
People Also Read:
Road Trips From Delhi Road Trips From Bhubaneswar Road Trips From Belgaum