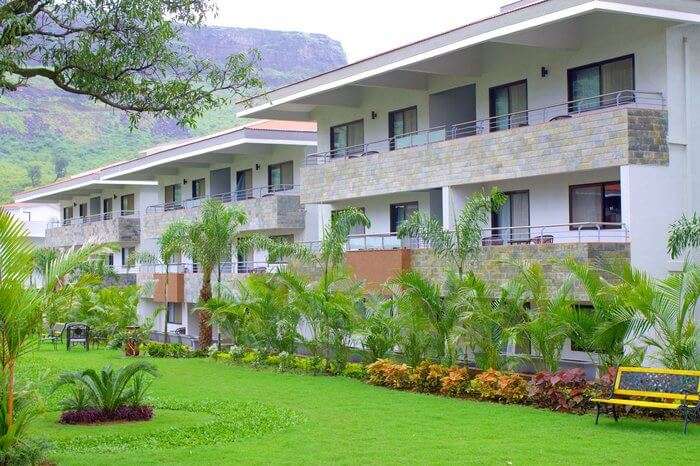 Snuggled in the cozy and calm valleys of Sahyadri hills, Saputara is the only hill station in Gujarat. During monsoon, people from all over Gujarat and nearby states come here to witness the echoing green hues, wildflowers, rolling hills, and the beautiful grey Junglefowl, crimson color Sunbird, and reddish-brown woodpecker. In spite of being the only hill station in the state, it's hardly commercialized. There are only a few Saputara resorts that let tourists spend their vacation watching the drifting birds, the swaying trees, and the shimmering Saputara Lake, where one can sit all day long without a care in the world.
11 Best Saputara Resort for Memorable Holidays
Are you looking for the best places to stay in Saputara? Read on the know the famous Saputara hotels offering memorable holidays:
1. Shilpi Hill Resort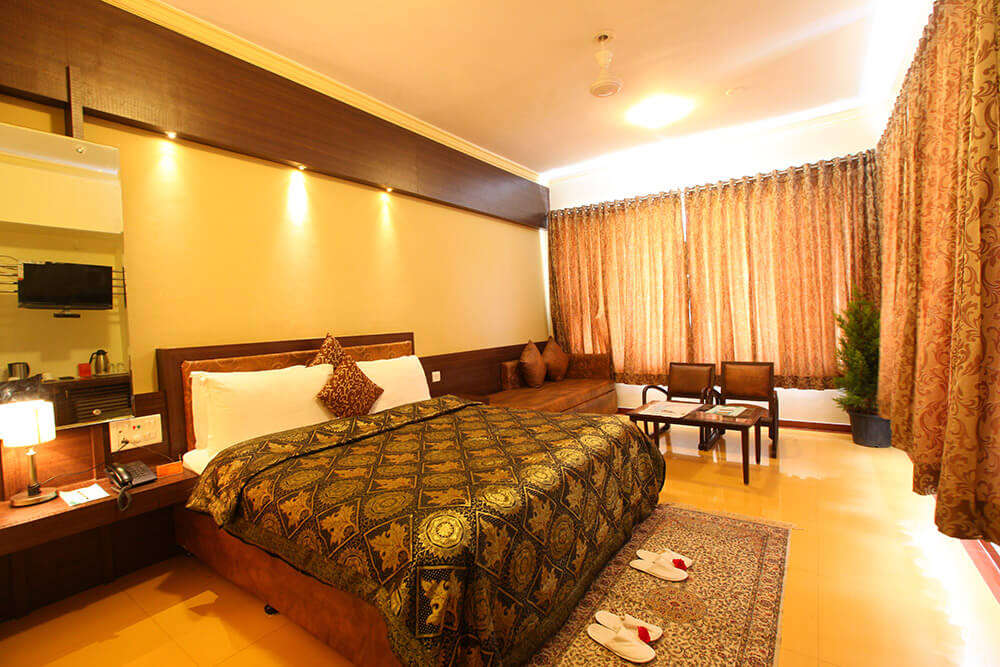 Image Source
One of the most popular Saputara resort for family vacations, Shilpi Hill Resort focuses primarily on comfort of guests, world-class services and contemporary facilities. There are well-appointed family rooms, luxury suites, banquet space, swimming pool, and a multi-cuisine restaurant that make guests feel at home. This is the best resort in Saputara hill station.
What's special: Close proximity to Nageshwar Mahadev Temple and Saputara Tribal Museum
Starting tariff: INR 6,500/night
Website | Reviews
Suggested Read:8 Fascinating Things To Do In Vadodara That Let You Taste The Good Life In Gujarat
2. Chitrakoot Hill Resort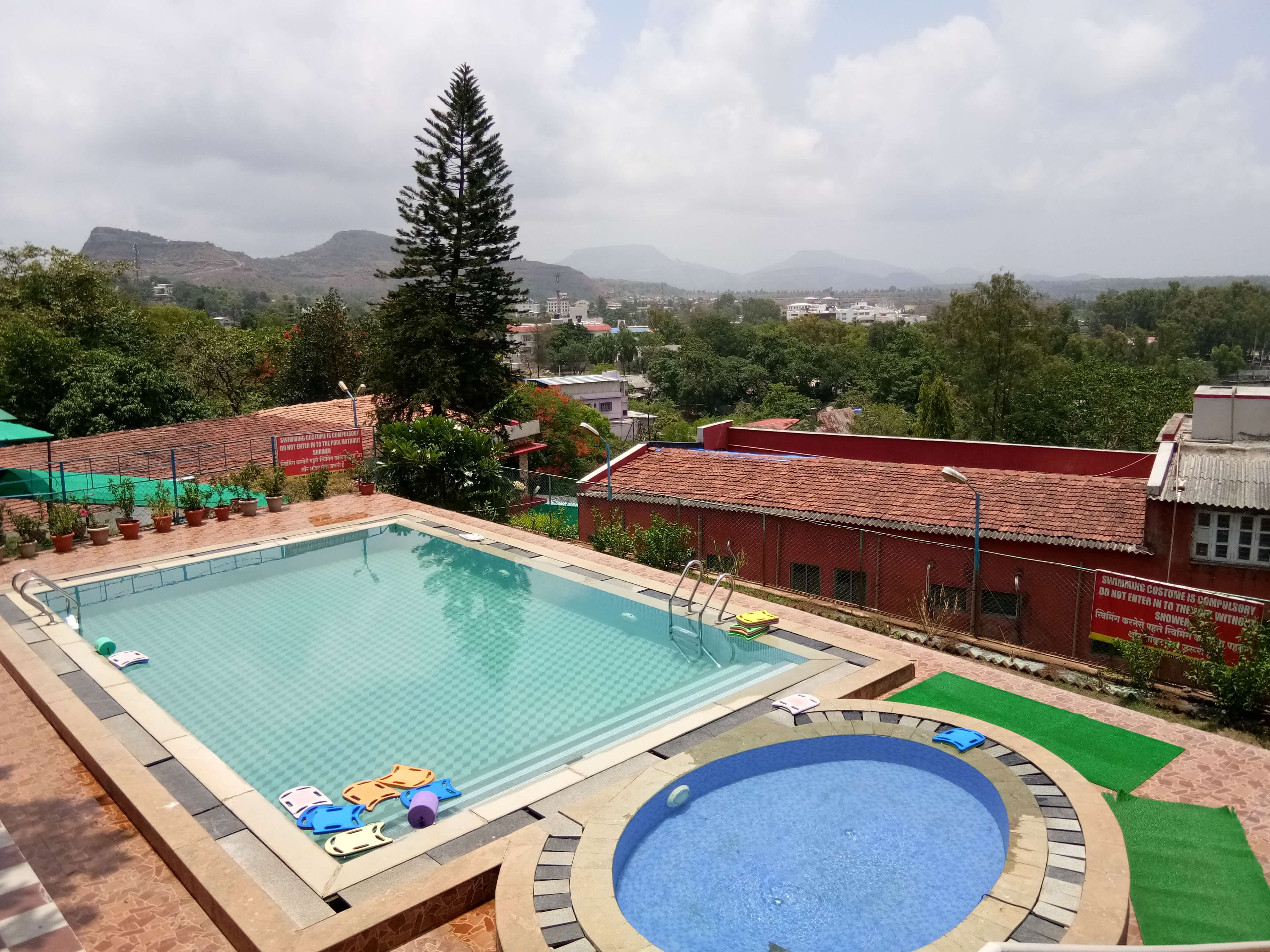 Image Source
A remarkably beautiful accommodation, Chitrakoot is a great resort in Saputara with swimming pool. Featuring 46 modern rooms, this popular Saputara resort has indoor game facilities, badminton court, and a volley ball court. 'Shabari Rasoighar'- the multi-cuisine kitchen serving Punjabi, Gujarati, and Jain delicacies is not only the resort highlight, but also famous in the entire region.
What's special: Tribal dance performances for guests on request
Starting tariff: INR 6,000/night
3. Anando Palms Resort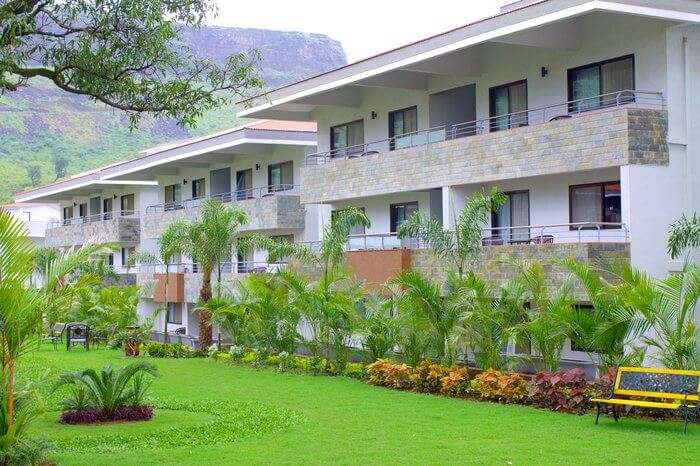 Image Source
Overlooking the lush green Saputara hills and Hatgad Fort, Anando Palms Resort has an amazing location. Starting from club rooms and studio suites to roof top restaurant and poolside bar, this place has everything to make it one of the best resorts in Saputara.
What's special: Relaxing spa and beauty salon
Starting tariff: INR 4,500/night
Website | Reviews
Suggested Read:51 Incomparable Places To Visit In Gujarat
4. Vaity Ropeway Resort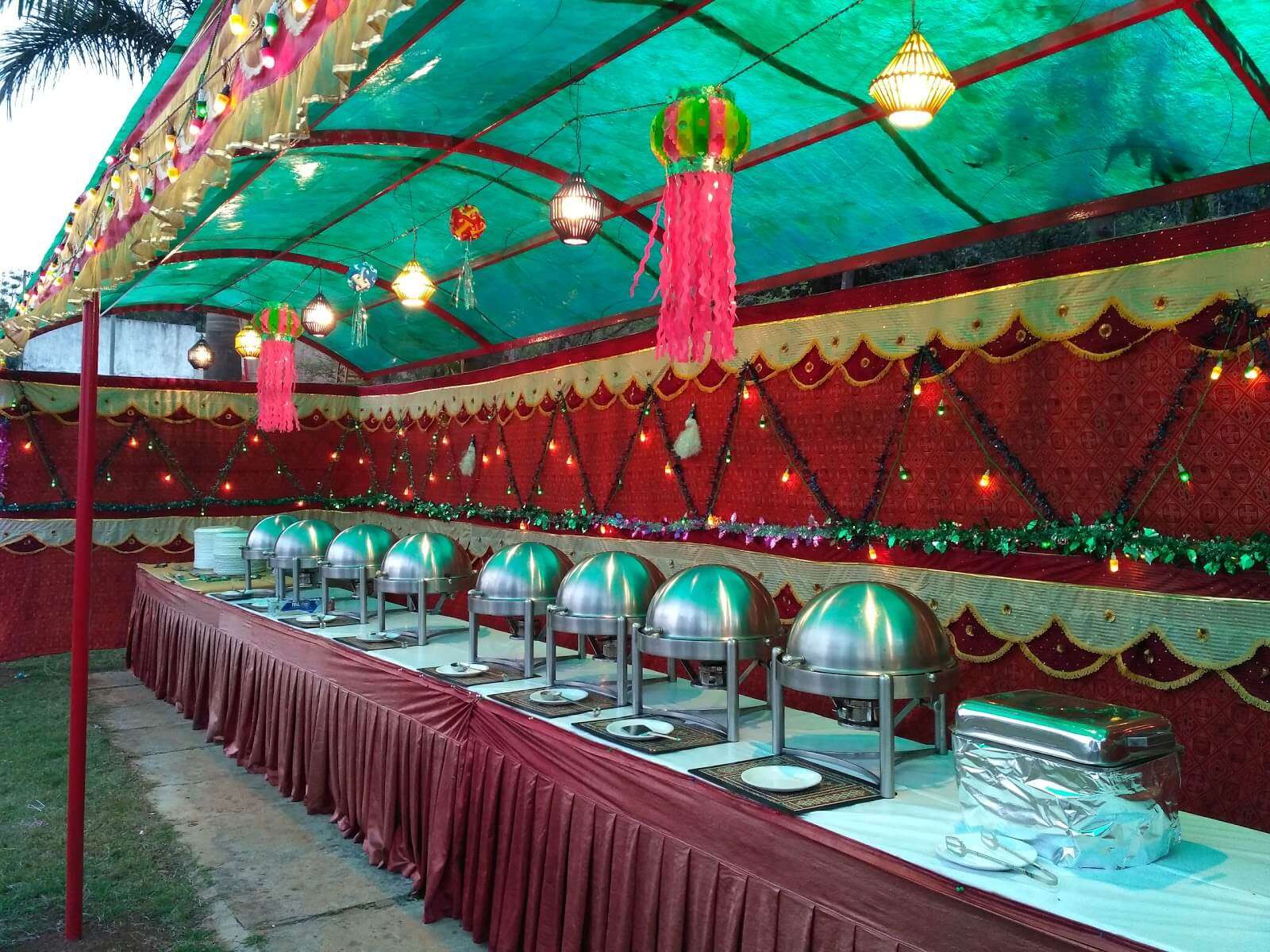 Image Source
Vaity is among the best Saputara resorts. One can enjoy the panoramic view of the surrounding Sahyadri hills from the resort. It offers 40 well-appointed AC and non AC rooms and delicious cuisines, particularly Jain food from the in-house kitchen.
What's special: Located next to the ropeway terminus, one can enjoy cable car rides up to the sunset point.
Starting tariff: INR 3,500/night
Website | Reviews
5. Uday Hill Resort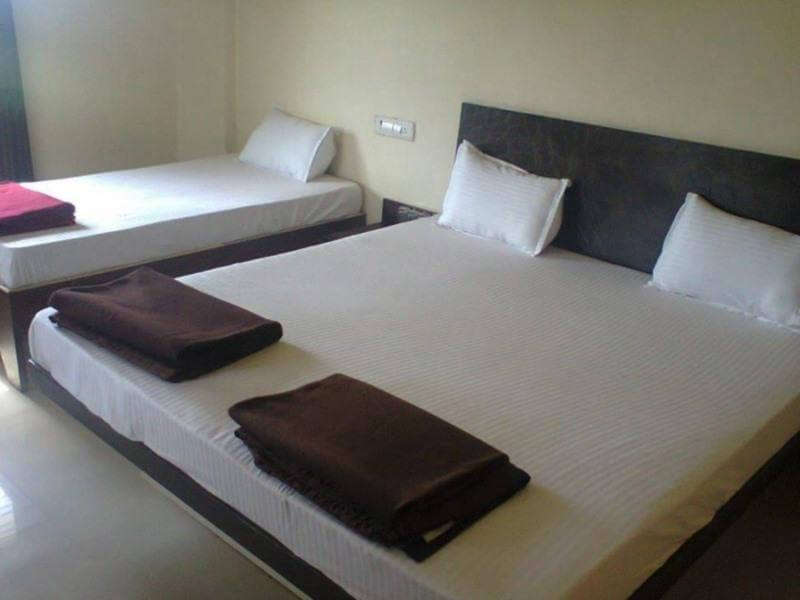 Image Source
Whether it is for a refreshing weekend with family or a business travel, Uday Hill Resort is one of the best options in Saputara. As one of the best resorts in Saputara, Uday Hill Resort offers modern amenities and best-in-class hospitality. Wi-Fi access, car rental, and sightseeing facilities also make your stay comfortable.
What's special: Fully equipped business centre and secretarial services for corporate travelers
Starting tariff: INR 2,700/night
Website | Reviews
Suggested Read:16 Places To Visit In Dwarka That Give You A Glimpse Into Lord Krishna's Abode
6. Hatgad Resort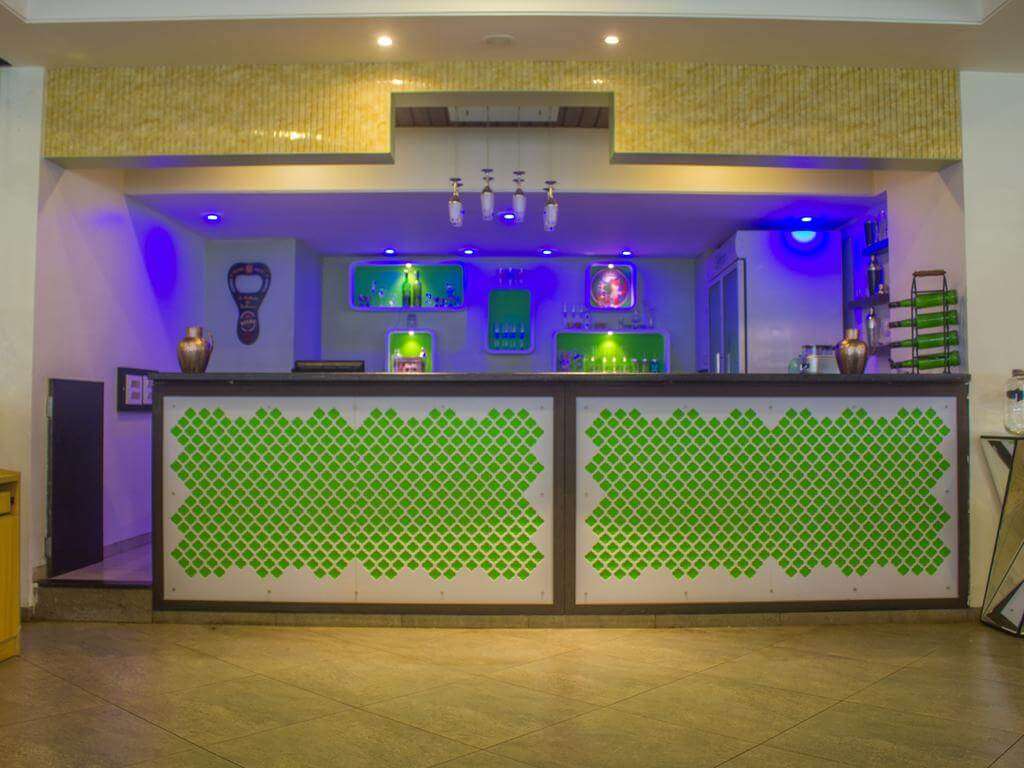 Image Source
For absolute relaxation, away from the hustles bustle of city life, Hatgad Resort of Club Mahindra is one of the finest Saputara resorts. Its well-equipped gym, tastefully decorated rooms, delicious food, and warm staff make it a perfect accommodation to stay with your pals.
What's special: The resort organises trekking up to Gira Falls or excursions to tribal villages.
Starting tariff: NA
Website
7. Savshanti Lake Resort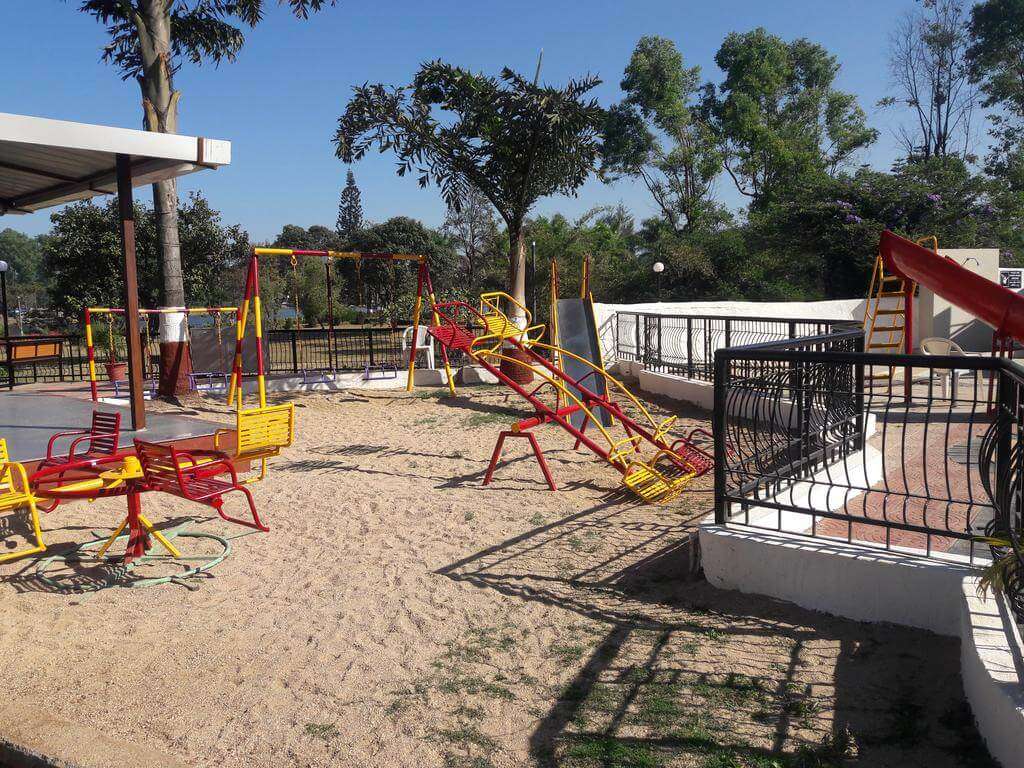 Situated at the edge of Saputara Lake, Savshanti Lake Resort is undoubtedly one of the best resorts in Saputara for those planning to relax all day long. One can choose between deluxe rooms, super deluxe rooms, and suites with private balconies. Guests can enjoy the breath taking view of the surrounding hills and the lake from their rooms. Do not miss the mouth-watering delicacies in the in-house kitchen called Swad.
What's special: The sprawling lake-front garden of the resort is the highlight.
Starting tariff: INR 2,700/night
Website | Reviews
Suggested Read:12 Hill Stations Near Ahmedabad To Escape For A Chilling Getaway
8. Toran Hill Resort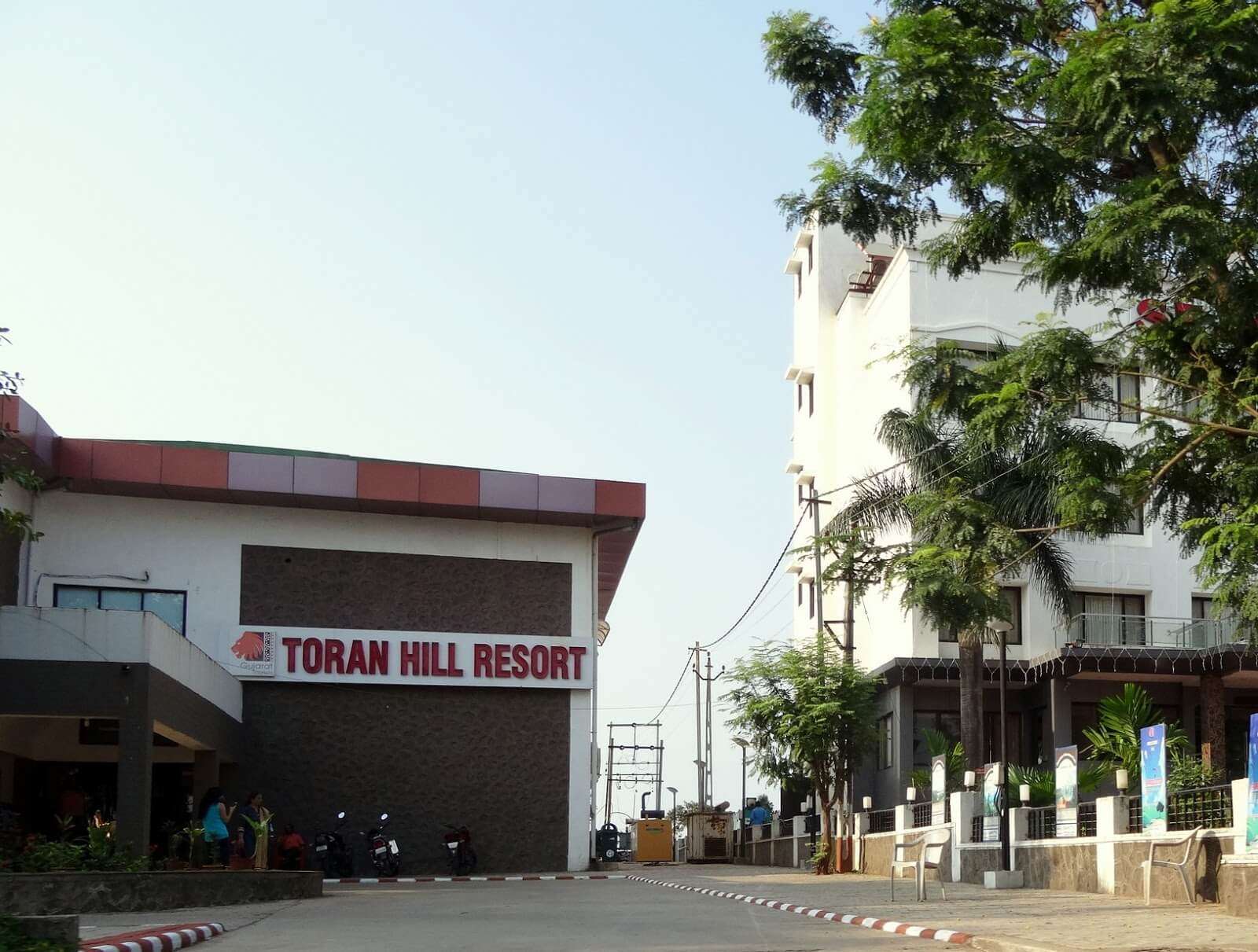 As a GTDC Saputara property, Toran is a superb choice for budget travelers. Located near Pushpak ropeway, Toran Hill Resort is a 2-star resort with standard facilities for their guests. The rooms are spacious, offers lovely valley view, decor is appealing, and the lounge area is huge. But what makes it a perfect choice is the warm hospitality of the hotel staff.
What's special: Sumptuous authentic Gujarati thali, served at the in-house kitchen
Starting tariff: NA
Website | Reviews
9. Sunotel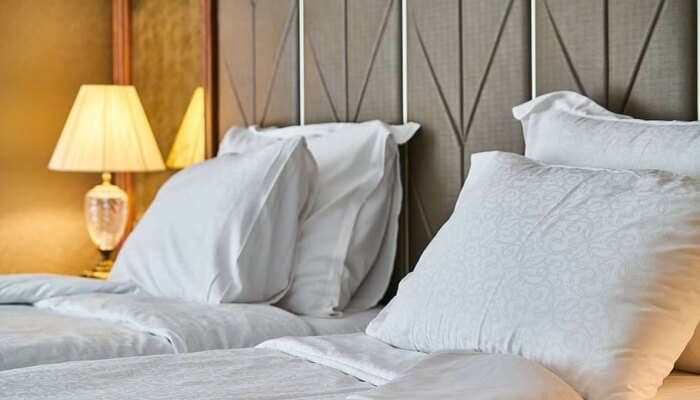 This luxurious property is amongst the best Saputara hotels and offers enthralling holiday experience. The place is surrounded by lush greenery and its proximity to the popular tourist attractions makes it an ideal place for holidayers to plan their stay.
What's special: Luxurious property
Starting tariff: INR 6,080/night
Reviews
Suggested Read:An Ultimate Post-Covid Travel Guide To Gujarat: Experience The Magic Of White Desert Again
10. Patang Residency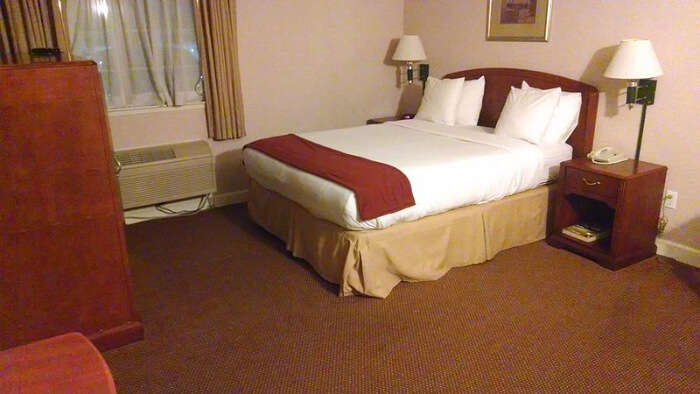 The Patang Residency comprises 44 well-maintained rooms featuring comfortable stays and safe ambiance. It is a smoke-free hotel located beside Saputara Lake. You can enjoy spectacular views of sunset and sunrise from your room. The property also gives you direct access to the boating at the lake. The hotel is located in proximity to waterfalls, Rope Way, Para Gliding, Saputara Tribal Museum, Honey Bee Centre, Rose Garden, Sun Rise Point, Sunset Point, etc.
What's special: Lush green surroundings, proximity to the lake
Starting tariff: INR 5,400/night
Reviews 
11. Aakar Lords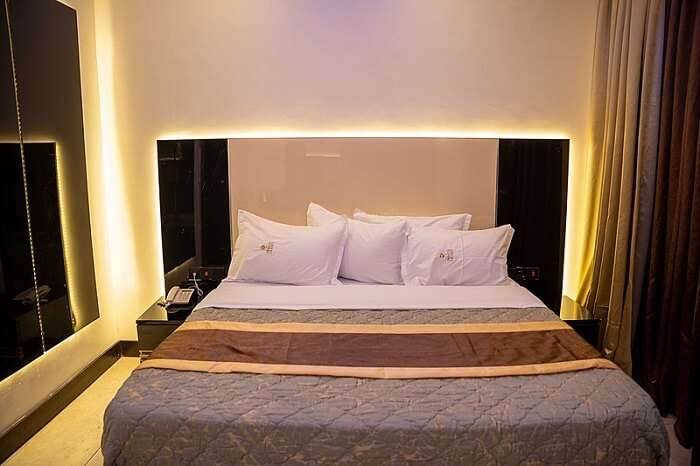 Aakar Lords in Saputara ensure a safe travel experience for visitors. All the essential hygiene measures are taken at the property which includes increased cleaning, sanitizing and disinfecting each and every corner, rooms, linens, crockeries, cutleries and all exposed area. Well-maintained guest rooms located amid nature makes it a perfect place for peace seekers.
What's special: Proper sanitization of all the rooms
Starting tariff: INR 7,100/night
Reviews
Suggested Read:5 Best Beach Resorts In Diu For Experiencing Luxury On A Budget
Those interested in experiencing Gujarat in an extraordinary way can explore some Gujarat tours that let you travel across the state and witness its raw beauty. You can always get your itinerary customized by mentioning your preferences and booking an itinerary designed exclusively for you. 
For our editorial codes of conduct and copyright disclaimer, please click here.
Frequently Asked Questions About Saputara Resorts
Which is the best time to visit Saputara?

The weather in Saputara is the best from October to February. During these months the pleasant environment makes it a perfect time for sightseeing and other excursions. Saputara experiences monsoon from July to September. You may witness heavy rainfall during these months with weather being humid. Avoid visiting the place during monsoon as it would be difficult to go for sightseeing and other excursions. However, if you are interested in witnessing the beauty of this place from the balcony of your stay then you can surely visit during monsoon to Saputara.

Is Saputara worth visiting?

There are numerous beautiful places to visit in Saputara ensuring a perfect vacation. You will be witnessing mesmerizing waterfalls and gardens, stunning sunsets, illuminating museums, serene lakes and a lot more!

What should I buy in Saputara?

There are various amazing items to buy from Saputara such as tribal artifacts and handicrafts, pure honey, Dangi sarees, bamboo lamps, etc. The local market here in Saputara is quite interesting and offers a few pocket-friendly options. You can also check out the shops near popular attractions as they offer something really unique!

What is famous in Saputara?

Saputara is famous for numerous interesting attractions such as artist village, Hatgadh Fort, Vansda National Park, Echo Point, Sunset Point, Saputara Lake, Gira Falls, Saputara Museum, Purana Sanctuary, Nageshwar Mahadev Temple, Townview Point, Saputara Tribal Museum, Step Garden, Forest Nursery, Forest Log Hut, Rose Garden, Honey Bees center, The Ropeway and a lot more! It is a perfect gateway for people looking for a quick escape away from daily routine.

Is alcohol allowed in Saputara?

As Saputara is located in the state of Gujarat where alcohol is prohibited, you are not allowed to purchase or consume alcohol here. However, Maharashtra is merely 5 kilometers from here where you can head to consume alcohol.

Are there lakes in Saputara?

Saputara Lake is a beautiful lake located here. It is known for its mesmerizing environment.

Is Saputara safe for women?

Yes, Saputara is safe for women and solo travelers. The locals are quite humble and ensure a safe environment for visitors.
People Also Read: