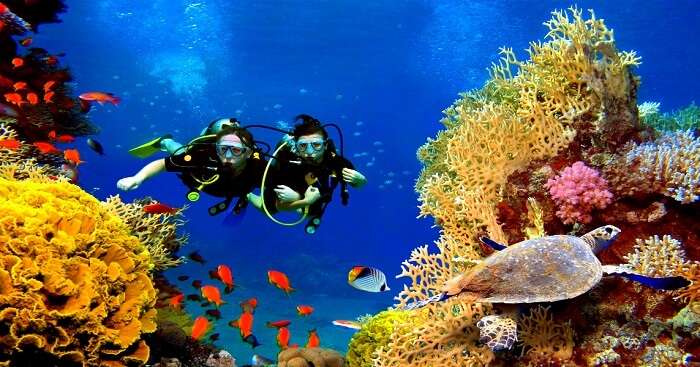 Going underwater in a scuba suit is only worth it if you find a variety of corals, fishes, and caves. Scuba Diving in Sri Lanka provides just the same and much more. Much famed for its tea, spices, handicrafts, and blue sapphires, Sri Lanka has some of the best water sports in all of Asia. Cool sea breeze flowing across your face right before you dive into the stunning marine life of the coasts of this country is beyond comparison. For exploring the deepest secrets buried in the ocean wrecks found near the sea bed here, it is the place to be!
If you haven't been to the Pearl of the Indian Ocean yet, these best diving spots in Sri Lanka will surely change your mind.
Reasons You Must Visit Sri Lanka For Scuba Diving
A few reasons for going to a fun-packed world famous scuba diving site will help you plan a better holiday.
Hundreds of Marine species of both corals and fishes are waiting for you to come say hello!
With a coastline of about 1,585 kms, the mangrove ecosystem in Sri Lanka played a vital role in buffering the Tsunami waves of 2004.
You don't have to worry about not knowing how to dive in deep waters as not only Sri Lanka has great diving schools, they also provide diving equipment like suits and masks and a guide to help you through your underwater adventure.
It also has some of the best wreck diving spots for the newbies to admire.
---
Sri Lanka Holiday Packages On TravelTriangle
Book your Sri Lanka trip from TravelTriangle: Inclusive of Hotels, Sightseeing, Transfers, & Meals. Best Prices Guaranteed. Get Customizable Package & Free Guidance From Destination Experts. Book Now!
---
Best Time To Visit Sri Lanka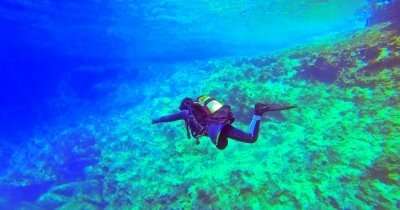 Since the extreme coasts of Sri Lanka have an alternate monsoon season, the best time to visit is different for both regions. For the east coast sites, it is advised to explore from the months of May till September while for the west and southern regions, you can go around December till March to benefit the most from their dry season.
Must Read: Bachelor Parties In Sri Lanka: Sail Through The Last Days Of Your Singlehood In Style!
Best Dive Sites In Sri Lanka
This country is filled with plenty of diving sites and also has several diving schools for beginners. So, even if you don't have a diving license, you don't have to worry.
Unawatuna
Trincomalee
Mirissa
Passikudah
Kirinda
Kalpitiya
Weligama
Barracuda Reef, Hikkaduwa
HMS Hermes
Taprobane Reefs
Bull Dog Reef
Gorgonian Gardens
1. Unawatuna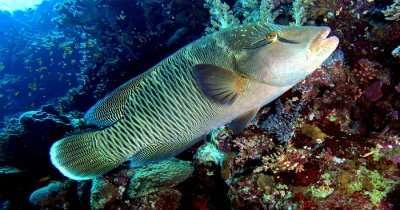 Having at least 10 coral reef dive spots, including the Ralagala wreck, Goda Gala Diyamba, the Galle Shipwreck etc. it is the best place for scuba diving in Sri Lanka. You can go as deep as 30 meters inside and an established PADI centre at Unawatuna helps to find some amazing colorful tropical fishes.
Price: Starting from USD 55 (INR 3900) for beginners; Starting from USD 65 (INR 4600) with One Boat Dive
2. Trincomalee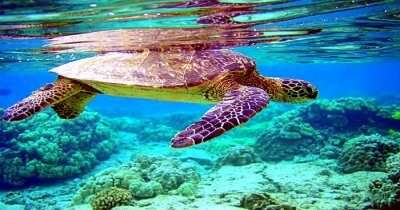 Located on the east coast of Sri Lanka, Trincomalee offers a different experience to the divers through multiple diving sites in the region. The nearby Pigeon Island marine life sanctuary has diverse coral reefs, fishes, anemone, and nudibranch. Close to the coast, you can also check out the shipwreck Irakkandy to add an extra punch to your dive.
Price: Starting from INR 3,300 for boat dive with rental equipment, per person
Suggested Read: Scuba Diving In Bentota: Explore The Waters Of The Coastal Town
3. Mirissa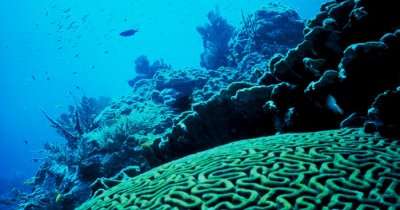 Initially famous for whale watching but gradually gaining popularity for a great diving spot in Sri Lanka, Mirissa has more than 5 spots to add charm to your diving. If you have no idea about diving into the waters or if you're scared, well the diving schools established in this region will make sure you have a guide to assist you for an impeccable adventure under the sea.
Price: Starting from INR 2800 without equipment per person for certified divers.
Suggested Read: 20 Best Places To Visit In Kandy In 2019 – Sri Lanka's Spiritual Capital
4. Passikudah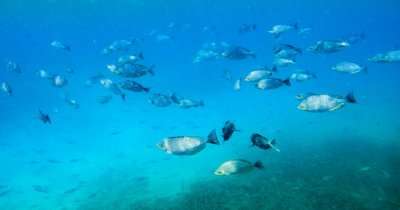 Similar sites can be viewed from Trincomalee and Passikudah but other reefs and boiler wrecks are also present here. Be sure to have a thrilling vacation in Sri Lanka with the gigantic and famous wreck British Sergeant near the deepest ends here. Make sure you click plenty of underwater photographs to remember this site better!
Price: Starting from INR 7000 for newbies
Suggested Read: 10 Best Water Sports In Sri Lanka That Will Lift Your Spirits And Stir Your Soul
5. Kirinda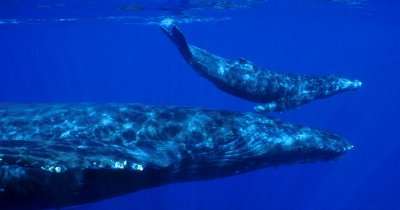 The village of Kirinda lies in a remote region off the southeast coast. With a massive reef of 40 kms in length, this place acts as a great diving site in Sri Lanka. The village also has various attractions like Buddhist shrines and rock formations but if you're not in for exploring the land further, the gray sharks and tuna will definitely sway you away. So, get going and pack your diving suits right away!
Price: NA
Must Read: Sri Lanka In August 2019: A Guide To Treat Yourself With The Magic Of Monsoon!
6. Kalpitiya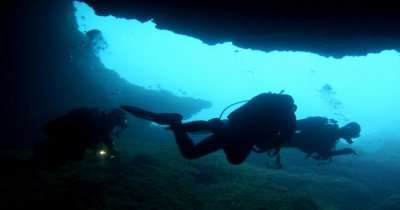 Known for stunning views, comprising 14 islands and located on the northwestern province of Sri Lanka, Kalpitiya also makes to the list of best diving sites on the island country. The Bar Reef, one of the largest in Sri Lanka has a wide variety of vibrant coral reefs and fishes in the region. The online package deals for this site include sunset cruises, whale watching, and dolphin watching. Don't miss it while you're on board for some fun scuba-time!
Price: Starting from INR 3,000
Suggested Read: 25 Soul-Satisfying Things To Do In Sri Lanka For Travelers Of All Types
7. Weligama
Known as the Sandy or fishing village, Weligama lies 30 km east of Galle. Some of the great diving sites here include Yala Rock which consists of rock formations as high as 15 meters. For a different Scuba experience, this site is recommended as it also has caves opening to the corals and fishes. Experiencing the true side of this country will surely be done when you trySri Lanka diving with whales which is famous amongst the tourists.
Price: Starting from INR 2500 onwards with one boat dive
8. Barracuda Reef, Hikkaduwa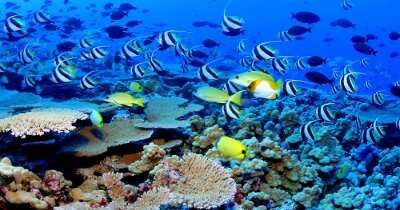 You can find a wide variety of aquatic creatures including lionfish in the Barracuda reef. Being on the top famous diving sites, this reef never disappoints the divers, which is located off the coast of Mount Lavinia near Colombo. If knowing about the various prices of scuba diving in Sri Lanka is in your agenda, then we say head straight to this site and find out what all is in store for you!
Price: NA
Suggested Read: 19 Reasons Why I Would Rather Be From Sri Lanka Than Anywhere Else
9. HMS Hermes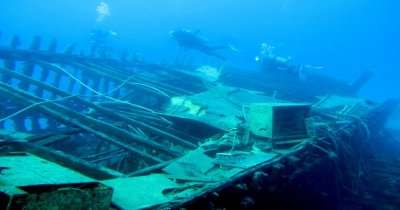 Batticaloa, in the north-east, you can descend to the World War II artifact, HMS Hermes. The extraordinary and lavish remains of what once used to be the world's first purpose-built aircraft ship. So, all the history buffs, this is something you can't miss for sure! If you wish to find out the cost of scuba diving in Sri Lanka then you must visit this place soon!
Price: NA
10. Taprobane Reefs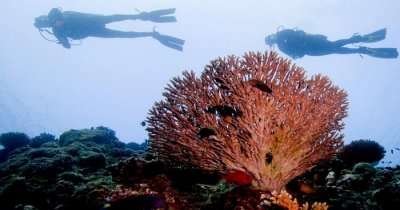 Tagged as one of the most pristine diving sites, the Taprobane reefs are known for large coral domes instilled in in the bed amongst other marine plants. This site is also abundant in large rays and schooling fish, so you'll have a wonderful diving experience swimming with some of the tiniest little marine creatures in here.
Price: Starting from INR 2800 onwards for a boat dive per person
Suggested Read: 15 Stunning Beaches In Sri Lanka That Will Make You Go 'Wow'!
11. Bull Dog Reef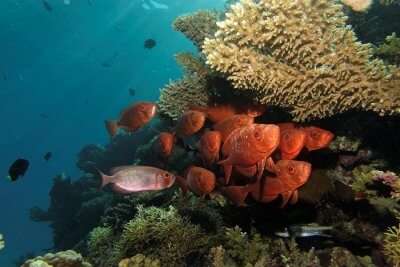 Image Source
One of the most charming corals in the whole of Kalpitiya can be found in this reef. Known for a stunning underwater photography, divers can capture the beautiful marine life in their cameras. Some of the species common to this region are crocodile fish, panther turbots and white-eared moray eels. You can also spot a Napoleon fish if you're just in time.
Price: INR 1100 onwards
12. Gorgonian Gardens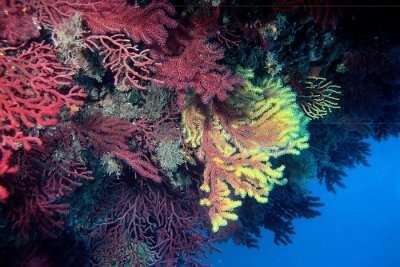 Image Source
If you wish to see a seabed full of gorgons, head straight to this place for scuba diving in Sri Lanka, Colombo and you can go as deep as 35 metres to witness a spectacular forest covered with the gorgons. There exists a certain sense of harmony that you'll get to experience in the beautiful synchronization that triggerfishes in this region display.
Price: NA
Tips for scuba diving in Sri Lanka
Although the prices at the diving schools hike during the peak season, it is advised to go in a group to avail maximum discounts and great deals with them.
For certificate divers, it is better to carry your own gear, such as your suit and mask in order to avoid any unnecessary hassle later on.
Booking well in advance for all your inclusions to avoid any scams.
Scuba diving in Sri Lanka is indeed a fun packed experience but can also be tiring. Make sure to go for a relaxing spa before you head on to another site. Kudos!
Further Read: 10 Places To Visit In Nuwara Eliya: The Mini London Of Sri Lanka
Feeling the urge to dive? Don't wait anymore, Pack your gear, book a trip to Sri Lanka with TravelTriangle today and head to this amazing country for an electrifying experience! Make sure you pack a few extra clothes in case the charm of this place changes your mind.
---
Looking To Book An International Holiday?
Book memorable holidays on TravelTriangle with 650+ verified travel agents for 65+ domestic and international destinations.
---
Comments
comments