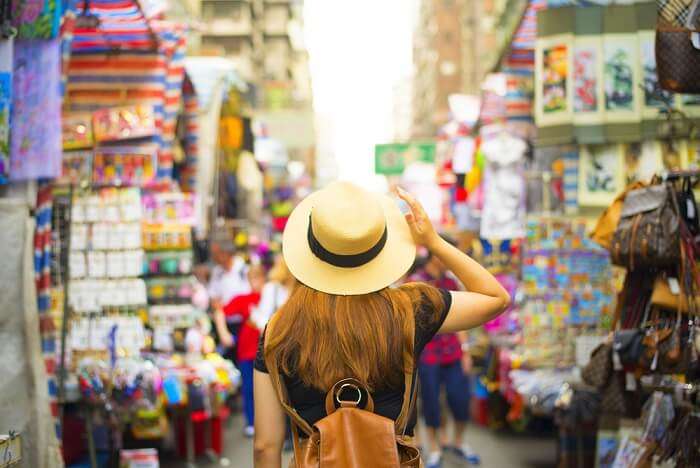 Kowloon is the most populous urban area in Hong Kong. Hong Kong stands out to be famous for shopping. Kowloon being an urban area consists of plenty of places for shopping in Kowloon and are easily accessible by people. Most of these shopping places sell the souvenirs depicting their culture and traditions. These attract the tourists the most. The markets selling goods at cheaper rates, most of the local people choose to shop here.
Kowloon Shopping: Here's All You Need To Know
Have a look at a few of the famous Kowloon shopping destinations to be visited.
Temple Street Night Market
Harbour City
1881 Heritage
Elements
Ladies Market
iSquare
Fa Yuen Street Market
Langham Place Shopping Mall
Jade Market
Mira Mall
1. Temple Street Night Market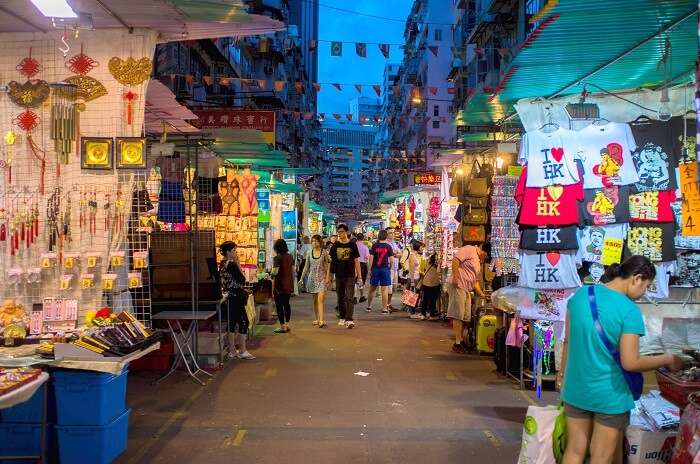 Looking for most famous shopping places in Kowloon Hong Kong? The famous Temple street night market is all about souvenirs and cheap electronic stuff and is the perfect spot for you! Stretched over a long walking street, you can find a number of stalls to shop. Never forget to bargain. One must have all the bargaining skills known as you are more likely to get up to 60% or more off. There are some good street foods and restaurants, with multi-cuisines, to enjoy your time here. Also, try waffles and juices, they are great, a visitor suggests.
Location: Temple St, Jordan, Hong Kong
Google rating: 3.8/5
Must Read: 5 Best Hong Kong Water Parks For A Rejuvenating Holiday
2. Harbour City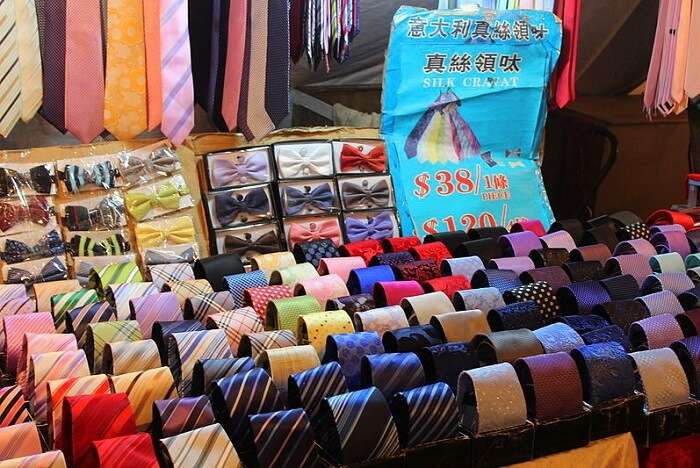 The Harbour city is a large mall in Tsim Sha Tsui, Hong Kong. It comprises of many shops within namely, Marco Polo Hotels, Ocean terminal, Ocean center, the Gateway, and Pacific Club Kowloon. The mall also features many branded boutiques, such as Cerruti 1881, Gieves & Hawkes, Kent & Curwen, etc. planning to watch a good movie after shopping- The mall has two cinema ends, the Grand Ocean and the Grand Gateway; both are operated by Golden Harvest, making shopping in Kowloon easier. This mall has been used for shooting some popular movies and has also served for the promotion of many.
Location: 3-27 Canton Rd, Tsim Sha Tsui, Hong Kong
Google rating: 4.2/5
3. 1881 Heritage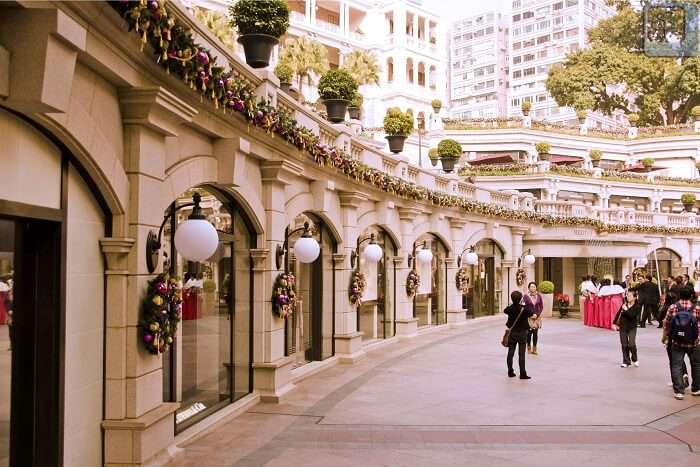 The place dates back to 1800s and it has old truck as an attraction. Old building and round steps with a huge old tree on top are very good and there is no entrance fee for this. There are some showrooms of top brands. Its a beautiful tranquil spot to stop for lunch in busy Tsim Sha Tsui. This location is not crowded most of the time. The meals and other beverages offered here are reasonably priced.
Location: No. 2A Canton Road, Tsim Sha Tsui, Kowloon, Hong Kong
Google rating: 4/5
Suggested Read: 8 Best Hong Kong Temples Every Traveler Should Visit To Explore Their Spiritual Side
4. Elements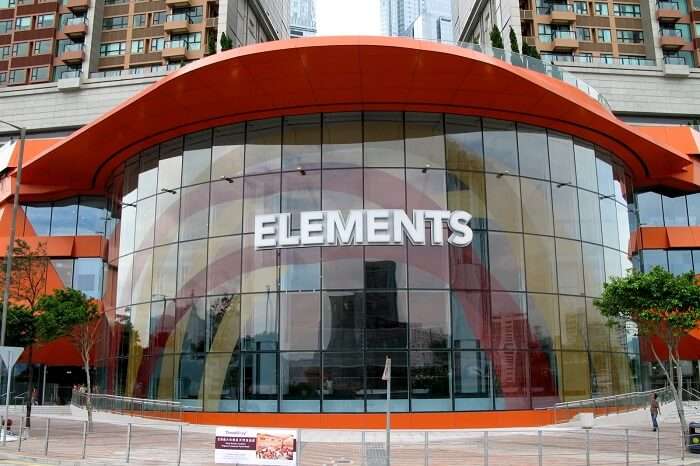 Elements is located in Tsim Sha Tsui, Hong Kong. It is a large shopping mall. The mall is divided into five zones based on the concept of five elements of nature such as Metal, Wood, Fire, Water, and Earth. The place is rich with immense creativity and culture. Perfect place for perfect pictures. It is one of the finest shopping malls. The Elements consists of over 123 shops. It has a great emphasis on fashion and wardrobe with 58 shops in that category.
Location: 1 Austin Rd, West Kowloon, Hong Kong
Google rating: 41/5
5. Ladies Market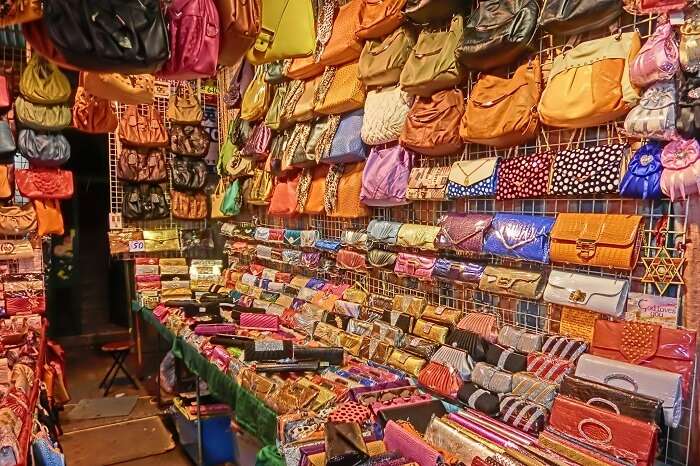 As the name suggests, this market is for ladies. These stalls are also packed with other miscellaneous stuff. Try and do a hard bargain else you might be paying more for the same item. If you want to bag great deals, try to switch between different shops and choose the best and cheap price. Be patient and never barge in. This place is usually crowded for the tourists to consider this as a shopping paradise. You might find the same thing over and over again but it is always better to have options. It is open all day.
Location: Tung Choi St, Mong Kok, Hong Kong
Google rating: 3.8/5
Suggested Read: 13 Festivals In Hong Kong That Best Showcase The City Culture
6. iSquare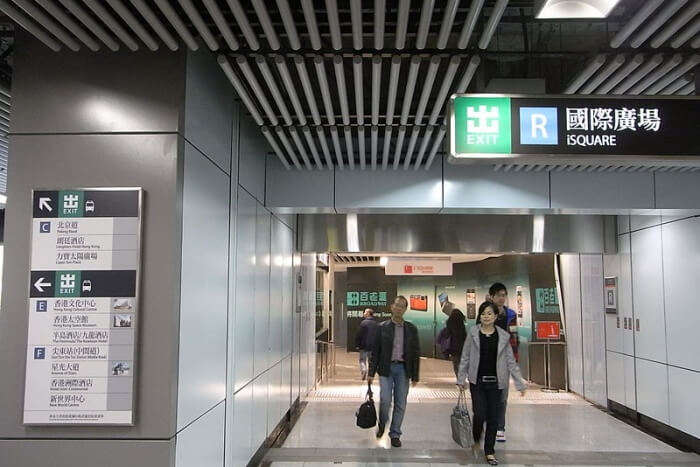 iSquare is a 31 storey high shopping mall. The retail shops are located in the basement to the level 8. On the level 7, there are five cinemas which provide 1,000 seats. The Peking Road entrance has LED screen playing different types of animation, and the LB floor also has a projection device wall. In addition, the mall has 43 escalators. It has approximately 600,000 sq-ft for shopping and entertainment.
Location: 63 Nathan Rd, Tsim Sha Tsui, Hong Kong
Google rating: 3.9/5
7. Fa Yuen Street Market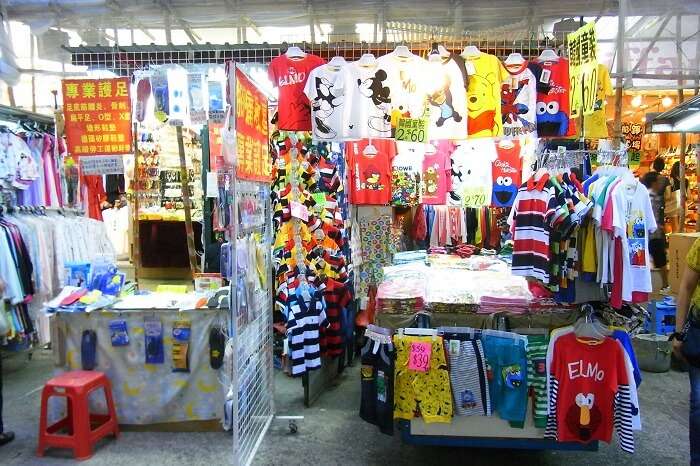 It is a street market with stalls selling an array of goods & products, along with the Thai delicacies and is one of the best options for local shopping in Kowloon. Visitors wanting to try something new and variety of food, this is the best place. One of the visitors commented that everything on the menu tasted really good. Most recommended dishes were the green curry and the beef salad. Here you will find very local Hong Kong food at very low cost. Mui Kee congee on the top floor is considered to be the best congee in Hong Kong. The ingredients used are wonderfully flavored, thick, hot and fresh. Being set up in a traditional hole in the wall, they are surprisingly charming and friendly.
Location: Fa Yuen St, Hong Kong
Suggested Read: 35 Top-Rated Things To Do In Hong Kong
8. Langham Place Shopping Mall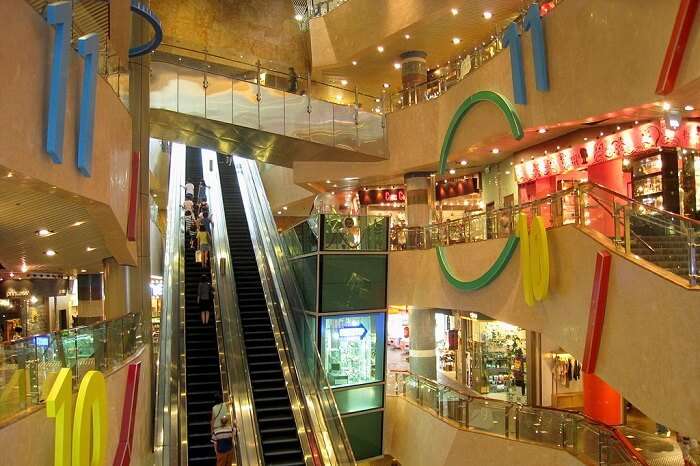 Langham Place is a shopping complex in Mong Kok, Kowloon, Hong Kong. The complex occupies two blocks defined by Argyle Street, Portland Street, Shantung Street, and Reclamation Street. Langham Place Tower has a gross floor area of 17,000m2. It comprises of 59-storey office tower, a 15-level shopping center with two basement levels, and so much to experience. It is the second vertical mall in Hong Kong. It's another distinctive feature is the 9-storey glass atrium which lets in natural lighting and allows passerby to look through the middle of the building.
Location: Mong Kok, Kowloon, Hong Kong
Google rating: 4/5
Suggested Read: 7 Wonders Of Hong Kong That Will Leave You Jaw Dropped!
9. Jade Market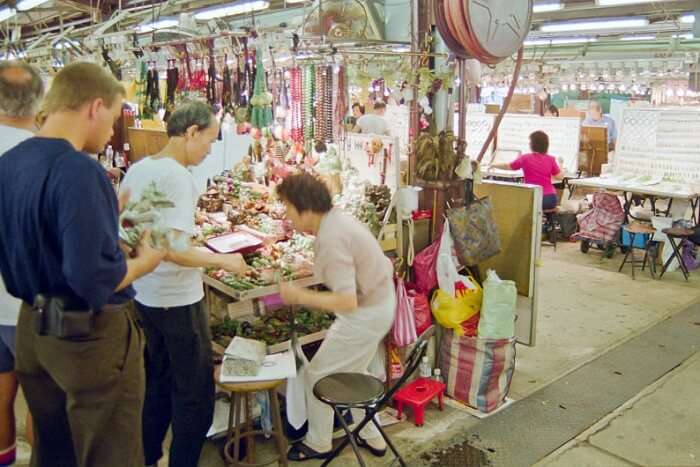 If you are thinking about shopping in Kowloon markets, then you must stop by the Jade market. The entrance of the market is at the junction of Canton Road and Jordan Road. There are shops at either side of the streets. The vendors will try to attract you, plan what to buy before entering the market. Always feel free to bargain and reduce the price to the half. Great place to buy cheap gifts and souvenirs. If you keep walking down the Jade street you will find the temple street, the busiest night market in Hong Kong.
Location: Battery St, Jordan, Hong Kong
Google rating: 3.5/5
Suggested Read: Your One-Stop Guide For Best Dim Sum Places In Hong Kong
10. Mira Mall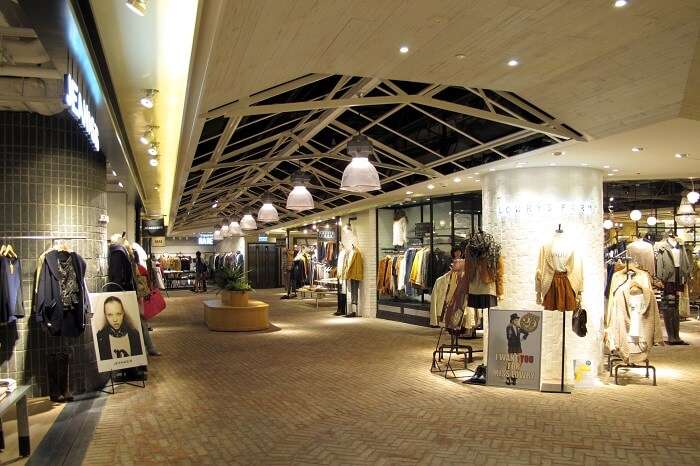 Miramar Shopping center is located in Tsim Sha Tsui, Kowloon, Hong Kong. It is situated at the corner with Kimberly Road. The shopping center has six retail floors, a seven-level annexed podium and 400,000 sq-ft of the shopping area with over 100 stores including Muji, Uniqlo, GU, etc. Mostly you will find local stores rather than the western international stores. It has several good shops like Tailors shop, jeweler shops, money exchangers with good rates and a variety of silk souvenir and jade shops.
Location: 132 Nathan Road, Hong Kong
Google rating: 4/5
Further Read: Hong Kong To Macau Ferry Guide: Your Ticket To The Hub Of Glitz & Glamour!
Go ahead and shop for your loved ones and treat yourself to the fullest while shopping In Kowloon. Before you leave go through this list of shopping in Kowloon city and start planning a fun-packed trip to Hong Kong with your shopaholic buddies right away! Do let us know in the comment section about your shopping spree!
Frequently Asked Questions About Shopping In Kowloon
Which is the most famous shopping destination in Kowloon?
Temple Street Night Market is the most famous shopping destination for shopping the unique products from Kowloon. You can window shop here while traveling through the streets. Here you can also buy the things at reasonable pricing. When you really want to shop while traveling, you got to visit this place to save some bucks.
Which malls are best for shopping in the city?
There are numerous malls in the city. To name the few – Harbour City, Elements, iSquare Mall, are some of the popular ones. Kowloon is a popular shopping capital with its variety of malls. You can shop for both the local and international branded products in the malls.
Which place is great to shop while exploring the city culture?
The city is famous for the tradition and culture it carries. The centuries-old tradition is still seen in the place called – 1881 Heritage. The place depicts the 1800s and has an old truck which is a tourist attraction. You should explore this place to know the culture and to shop for their skillful art.
Which place is best for girls' shopping?
Ladies Market, as the name suggests. The market has all the accessories that ladies use. Their make-over stuff and the handbags, strolls are very delicately designed. The ladies' accessories in the market are very well known for their quality and uniqueness.
Which place is good for exploring the Kowloon taste?
Fa Yuen Street Market is known for its street food. While shopping and roaming, street food always catches you. You cannot deny the food that is special and tastes like indigenous. While traveling across the city, you will love the street food for its taste and deliciousness.
Looking To Book An International Holiday?
Book memorable holidays on TravelTriangle with 650+ verified travel agents for 65+ domestic and international destinations.
People Also Read:
Shopping In Phuket Thailand Shopping Shopping In Singapore
Comments
comments