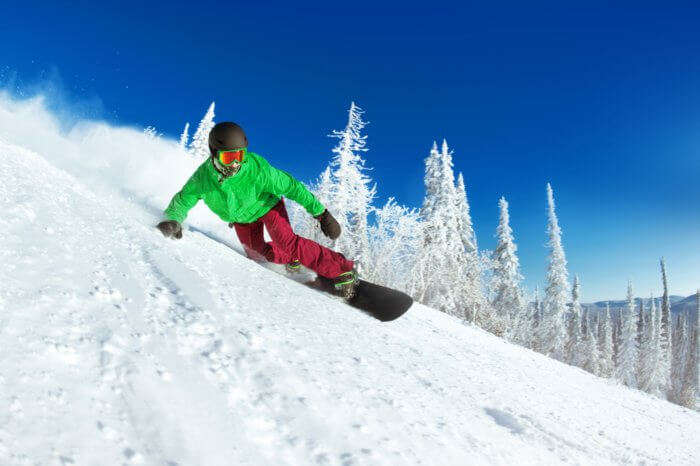 Many people often might not have the best of knowledge when it comes to assessing around the slopes in Hungary. While Hungary might lack a wide range of high slopes and mountains for skiing or snowboarding, there are quite a few pleasant sites which do welcome not just a number of skiers but snowboarders alike for all the wintertime fun and relaxation.
From all the necessary amenities to the important ski lodges around, snowboarding in Hungary is definitely something you can enjoy around and have fun doing. Irrespective of the kind of expertise you have, it is not surprising that Hungary does have quite a lot of amazing places around that you can use for snowboarding.
Best Time For Snowboarding In Hungary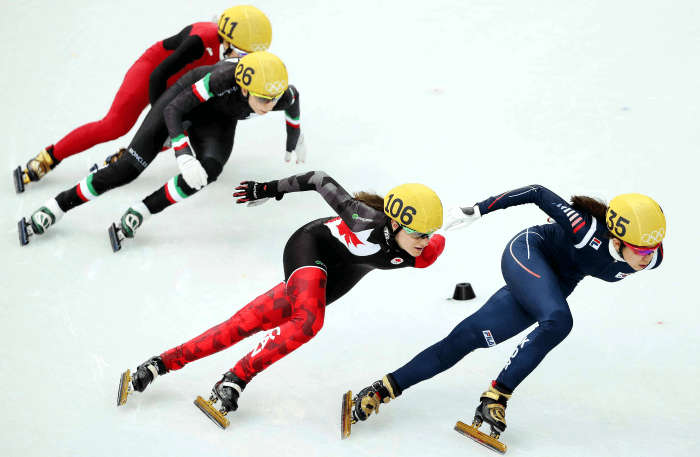 While it goes without saying that winter and the snowfall season is the best time of the year to go snowboarding around in Hungary, you would be surprised to know that majority of the people tend to stick to visiting during the early winter months to avoid any kind of last minute mishaps when the snow gets thick and hard to board around.
7 Spots For Snowboarding In Hungary
Experiencing snowboarding around in Hungary is definitely a one of a kind experience, one that you don't necessarily get anywhere else. If you are planning on visiting ski and snowboard in Hungary, we do have a list of the best places one can visit for getting the overall experience to the optimum levels.
1. Dobogókő Winter Resort

The very first on the list of the snowboarding resorts around in Hungary is the Dobogókő winter resort. The hilltop village of Pilisszentkereszt is often regarded to like a place that might never host a popular and one of a kind Winter Olympics, but the point is ideal for one of the most important spots to visit if you wish to indulge in some snowboarding. The Dobogókő winter resort graciously does host 2 slopes, both of which are located at an elevation of 168 meters.
One of them does stretch on till 860 m while the other one stretches up till a length of 1260 meters. While the upper portion of the slope in the first one is ideal for experienced snowboarders, this is more or less an amazing spot for the beginners who are just starting out with the snowboarding experience. The Zsindelyes lodge which is located in the vicinity is actually also an amazing spot to spend some time now after the snowboarding.
Location: Dobogókő Ski Center, Eötvös Lóránd u, Pilisszentkereszt, Hungary
Price: 4000 HUF for a day pass
Suggested Read: Winter In Bratislava: A Detailed Guide To This Blissful City In Europe

2. Nagyvillám Ski Resort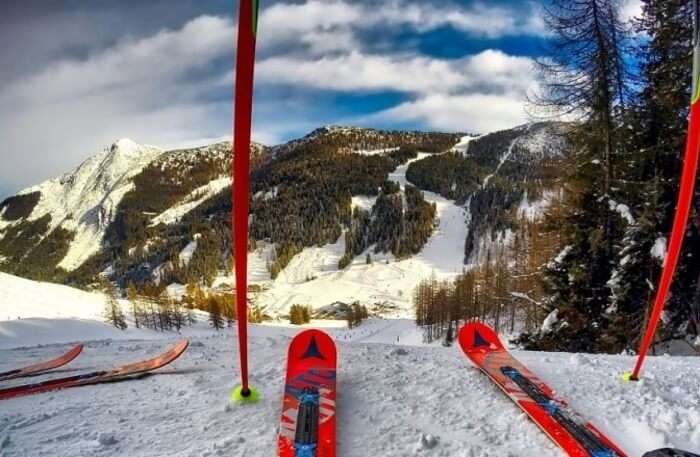 The Nagyvillám ski resort is located a bit north of Budapest and is actually quite an important spot to visit around while in Hungary and you are in the mood for some snowboarding. It is situated in the Danube Bend region outside of Visegrad and is actually quite a popular spot among the snowboarders. The four pistes are ideal for entertaining not just the beginners but the experienced ones too.
The slopes do have a challenging point throughout which is definitely something that makes it stand out of the crowd altogether. Apart from the wide stretch of the pistes, you also do get to enjoy some night skiing along with amazing forest trails all around. If you are tired of snowboarding around, they also do have a sledding area that you can definitely look into. There are stops where you can get your hands on all the equipment for snowboarding. The J-bar surface in the Nagyvillám ski resort is quite easier to snowboard around in comparison to the prior spot mentioned.
Location: Nagyvillám Ski Course, Visegrád, Hungary
Price: 3800 HUF for eight hours.
3. Intersport Ski Arena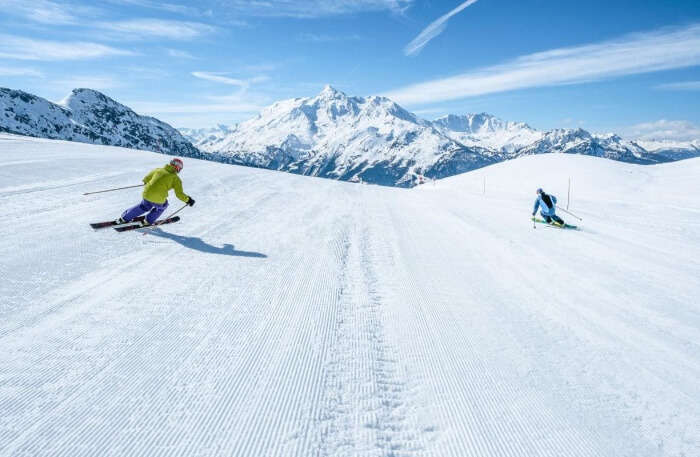 The Intersport ski arena is often a very unexplored and underrated spot for snowboarding that is not known or visited by many of the adventurers. It sits atop the mini mountains of Epleny and is quite an amazing trail for snowboarders to enjoy. It is often regarded as the winter sports wonderland around in Hungary and takes about half an hour drive from Budapest to reach there. It is amazing for the snowboarders because of the amazing downhill options that it does have. It has a total of 16 pistes which makes it not just delightful but quite amazing on its own too. It is the only ski resort in Hungary that has a chair lift. This is the primary reason why this spot is so loved and so popular among the snowboarders.
Location: Veszprémi utca 66/a., Epleny 8413, Hungary
Price: 9500 HUF for a day pass
Suggested Read: 10 Best Lakes In Hungary That You Can Visit For A Refreshing Day Out!

4. Bánkút Ski Center

Located around in the northern part of Hungary, the Bánkút Ski Center is one of the most popular ski resorts that is loved by both the skiers and the snowboarders alike. Apart from the popular ski routes which are used for snowboarding too, you will also find two cross-country routes which are every adventurer's dream. The longest one of the two is 8 km long. It is predominantly best suited for beginner and intermediate level of skiers and snowboarders because of the downhills.
Location: Bánkút Ski Center, Miskolc, Bánkút, Hungary
Price: 4500 HUF for a day pass
5. Síaréna Eplény

The Síaréna Eplény is situated in western Hungary and does account for one of the most popular spots to visit around in for snowboarding. If you are looking for the best places to go snowboarding near Budapest, this is definitely one of the best options. It is large in size in comparison and has a number of slopes around to snowboard around on. The slopes are over 7 km long and have over 44 snow cannons which ensure that the condition remains the same throughout the year. It has seven popular ski and snowboarding lifts and is quite a tranquil place to snowboard around on. Not many people visit this place which is ideal as well.
Location: Síaréna Eplény, Veszprémi u. 66, Eplény, Hungary.
Price: 6700 HUF for a day pass.
Suggested Read: 17 Best Places To Visit In Hungary, The Crown Jewel Of Europe!
6. Mátraszentistván Ski Park

The Mátraszentistván Ski Park is located in the Matra Mountain range and is one of the most popular snowboarding sites around in Europe. This is considered as an amazing spot for snowboarding as it does offer a multitude of options for not just the beginners but advanced snowboarders as well. The fun part is amazing for people who want to show off their skills around in the snow. There is a ski school as well which is perfect for the beginners to learn and get to know their skills before jumping onto the snow.
Location: Mátraszentistván Ski Park, Mátraszentimre, Hungary
Price: 4500 HUF for a day pass
7. Kékestetö

Image Courtesy:dailynewshungary
Last but not the least on the list of snowboarding spots around in Hungary is Kékestetö. It is situated on the highest peak of Hungary, and is loved by some of the advanced level snowboarders. There are two slopes for an overall amazing experience, one best suited for the beginners and the other one for the advanced level snowboarders. You will also find ski rentals around which is an added bonus.
Location: Kékestetö, Kékestető külterület, Gyöngyös, Hungary
Price: 5500 HUF for a day pass
Further Read: Top 10 Hotels In Hungary To Suit Every Mood & Persona

Snowboarding is actually one of the primary reasons many people visit Hungary for. If you are wondering about the spots to visit around, these above mentioned ones to make up for some of the most popular ones. So, get packed and book your trip to Hungary right away!
---
Looking To Book An International Holiday?
Book memorable holidays on TravelTriangle with 650+ verified travel agents for 65+ domestic and international destinations.
---