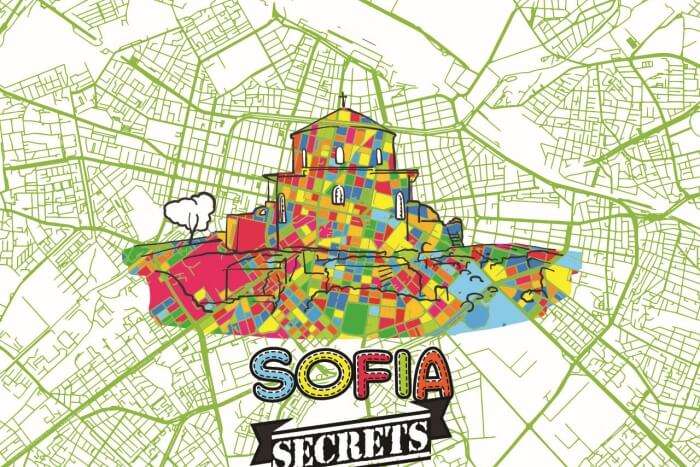 Traveling to any part of the world today is not just about booking a good hotel and going site seeing any more. Tourism today entails a lot more. The traveling experience is a valuable outcome that everyone looks up to. Every tourist wants to go somewhere where they can have a lot of fun without any unnecessary hassles. Every country has its own set of rules and regulations based on its culture, climatic conditions, and the terrains, which the travelers need to know. It is thus quite important to know about the aesthetics of the traveling destination. Apart from that, one must be ready to face any kind of adverse circumstances and make the best out of your holiday plan. This article will provide you with some of the most important Sofia Travel Tips. Have a look!
Top 8 Sofia Travel Tips
For you to have an easy and comfortable trip, these travel tips for Sofia, Bulgaria are extremely crucial. Be it whether to take the public transport or going shopping, we have you covered. Read ahead to explore these trips and make the most out of your trip to Sofia this time.
1. Use the public transport system of Sofia

Among other things, the city has an excellent transport system. You can travel through the city by metro or the buses and trolley buses. You can also avail the trams to travel through the city. The major attractions of the city are mostly within walking distances, so you can even take a walk and visit these places. The metro system of the city is the best laid out one – it connects the center of the city to most other parts. It also has a direct line to the airport. The price of every ticket for any type of transportation except shuttles is 1,60 BGN. You can also avail the 3-day card for all the lines. It is a common choice among all visitors who come here. The package offers here in the city are very useful for travel.
Must Read: 11 Best Things To Do In Sofia To Experience The Best Of this Bulgarian City
2. Use their local official apps

Image Source
It is not uncommon that Google map fails to show you how to go about at a place. Given the situation, it is best that you try the official urban mobility center's website. In case you are not satisfied with that then go for the MoveIt app that will help you go around the city much faster. In the possibility of everything going against you be sure to ask the people the directions as they will be happy to help you go around the city. Also, as there is sure to be a language barrier, try and learn basic Bulgarian. That way you will at least be able to ask for general directions
3. Be Careful with the parking

Image Source
If you are planning to drive around the city then be sure you make yourself aware of the parking system of the country. They have two parking zone – the red one and the blue one. Both have different rates and for paying the hourly rates you have to send an SMS with your car's license plate to 1302 for the Blue zone and 1303 for the Green zone. The rules regarding parking are pretty strict here, so you need to be careful You might be slapped with a pretty big fine if you don't remember the parking system of Sofia. Worst case scenario, your car can be impounded.
Suggested Read: Bulgaria In Winter: 10 Things To Do To Make Your Vacation Memorable
4. Plan your trip in between May and October

The best time to travel to Sofia is from May to October. This is the best time to travel and the weather is very favorable for taking hikes and going on excursions. However, if you are a fan of attending the various festivals that take place here then come during the winters. Also, from May to October, the tourist season remains at its peak, and to avoid the crowd, you can always come a bit early or a tad later than the best months to visit Sofia. Come and visit Sofia during the New Year's. This is definitely one of the best travel tips for Sofia.
Suggested Read: Top 12 Bulgarian Restaurants That Will Leave You Spoilt For Choice
5. Stay in Vitosha Boulevard to experience the best of hospitality

Those not traveling on a strict budget can go for the luxury hotels at the Vitosha Boulevard. These are beautiful hotels where you would love to stay. Apart from this, you will also come across numerous medium and low price hotels as well but away from Vitosha Boulevard. These are low price and very beautiful. You will also find numerous cafes and restaurants that are very suitable for all budget travelers. Not only that, the boulevard is close to many sightseeing hotspots, so make sure you do not miss out on that.
Suggested Read: 12 Legendary Festivals In Bulgaria: Rejoice The Balkans Local Traditions
6. Sunday is usually an off for vendors

Image Source
It is very important that you keep in mind the shop timing when you go shopping. All shops in Sofia will open by 10.00am to 10.30am in the morning and no later than that. The shops are open till 7.00pm to 8.00pm in the evening. The Saturdays are half days in the city and every shop owner enjoys a holiday on Sunday. You must plan your shopping trip according to this schedule to get the best shopping experience here. While shopping one must be careful of what you are buying. Be sure to go where most locals are crowding. When you are at Sofia, be sure to be attentive about original handicrafts, local wines and traditional sweets of the city.
7. Try Shopska in Sofia

Image Source
There are various restaurants scattered around the city serving every cuisine. They range from the high-end restaurants to the pocket-friendly ones. Be sure to taste the traditional Shopska of Sofia. It is a dish of salad and meat that is cooked in an open fire. It can also be served cold with chopped cucumbers, tomatoes, bell peppers topped with a lot of cheese. Also, a lot of different condiments can be added. Be sure to try this guilt-free delicacy here. In fact, it is the most branded treats of the city, hence a must try.
Suggested Read: 10 Stunning Castles In Bulgaria That Showcase It's Awesome History & Heritage
8. Don't miss the Royal Palace

Image Source
Be sure to go to the Royal Palace. Today apart from being the residence to the royal household, it is host to two outstanding cultural institutions of the country – the Ethnographic museum and the National Art Gallery. The Banya Bashi Mosque located in Sofia is another place that you must not miss. It is famous for its Turkish architecture. Take a trip to the Ivan Vasov House Museum. It is the house of the renowned author that has been opened to the public. Enthusiasts of literature must visit this place.
Further Read: 9 Plovdiv Restaurants You Must Visit To Taste The Best Of Bulgarian Cuisine
While you take a walk away from the buildings and boulevards, you are sure to come across vast parks and manicured gardens that will offer you a respite after a long day of site seeing in Sofia. There are the beautiful ski slopes and hiking trails that are just bus ride from the city. While Sofia has a lot to offer, these are some of the best Sofia travel tips that you will need when you are going around the city. As such, you must add Sofia to your itinerary for vacation in Europe.
Frequently Asked Questions About Sofia Travel Tips
What is there to do in Sofia?
Some of the things to do in Sofia are: 1. Visit St. Alexander Nevski Cathedral and St. George Rotunda. 2. Walk to Vitosha's Black Peak 3. Know the history of Bulgaria's Jewish communities at the Synagogue
Is Sofia safe?
Central Sofia is considered to be safe but one should take care of their belongings when traveling around in Sofia.
What is Bulgaria best known for?
Known as the 'Land of Roses', Bulgaria is known for its natural beauty.
Which is the currency in use in Sofia?
The currency that is used in Sofia is Bulgarian LEV.
Is tap water safe to drink in Sofia?
Yes, tap water is safe to drink in Sofia and one is advised to carry a bottle to fill it wherever possible.
---
Looking To Book An International Holiday?
Book memorable holidays on TravelTriangle with 650+ verified travel agents for 65+ domestic and international destinations.
---