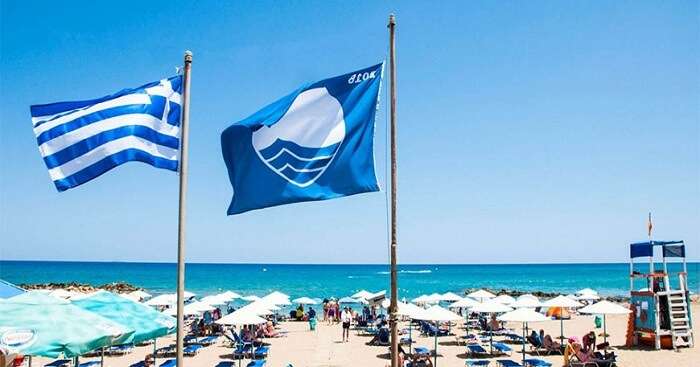 Spain has the finest beaches in the world! Yep, the results are here and with 696 Blue Flags for 2018, Spain leads the tally of countries with best beaches in the world. Ever since the Blue Flags initiative was founded in 1987, Spain has comprehensively dominated the results and today the South European nation has been ranked well ahead of Greece, France, Turkey, and Portugal. Association of Environmental Education and the Consumer, the Spanish section of the European Federation of Environmental Education (FEE) made the news public last month. With 11 more addition of Blue Flags to its rank from the previous year, Spain leads the list of countries with finest beaches.

What is Blue Flag?
As per the European Federation of Environmental Education, the beaches that match with the high standards of safety, water quality, management, and environmental info are evaluated and put in an order. And when it comes to presenting Blue Flags it's not just beaches that are recognized by the federation, the flags have been granted to marinas and sustainable tourist boats as well.
Valencia at 132, Galicia at 109, and Catalonia at 101 Blue Flags are the top Spanish cities with cleanest beaches. However, there are some major omissions from the list. Barcelona's popular city beach La Barceloneta and the nearby Nova Icària couldn't make it to the poll, while Madrid, the landlocked city 300 km from the coast gets its first Blue Flag.
How I wonder that beaches around the world became so clean that every other beach destination gets to bear a flag themselves. For now, its time for Spain to bask in the glory!