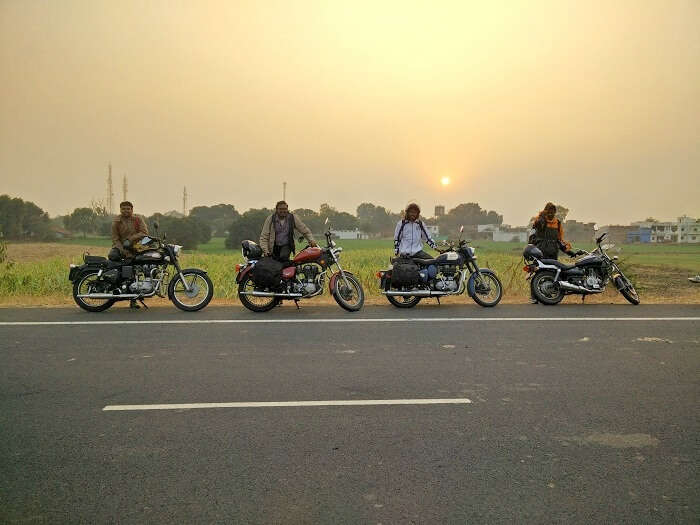 Taking a bike trip from Kanyakumari to Kashmir, Sundar Ganesaan and his friends Sachin Sood, Tamilmani, and Senthil did what most non-bikers can only dream of – travel 5000 km from south to north India.
Kanyakumari to Kashmir by road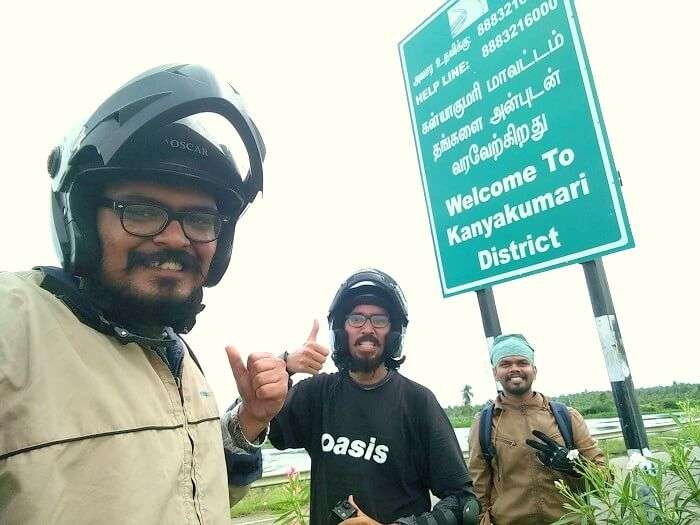 The idea of doing a Kanyakumari to Kashmir Road Trip (K2K) stuck the duo when they were returning from their trip to Guntur. Having traveled most of the India via bus and other modes of transport, they now wanted to taste the thrill of solo biking!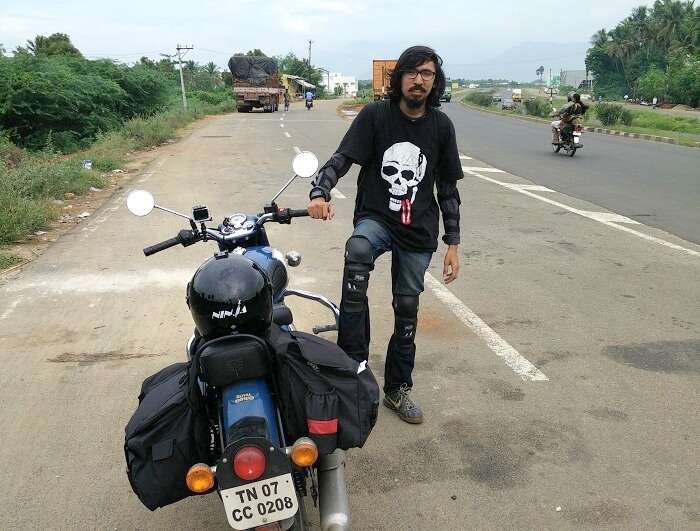 But to check if they would really be able to do it, they both decided to take a bike trip from Chennai to Kanyakumari first.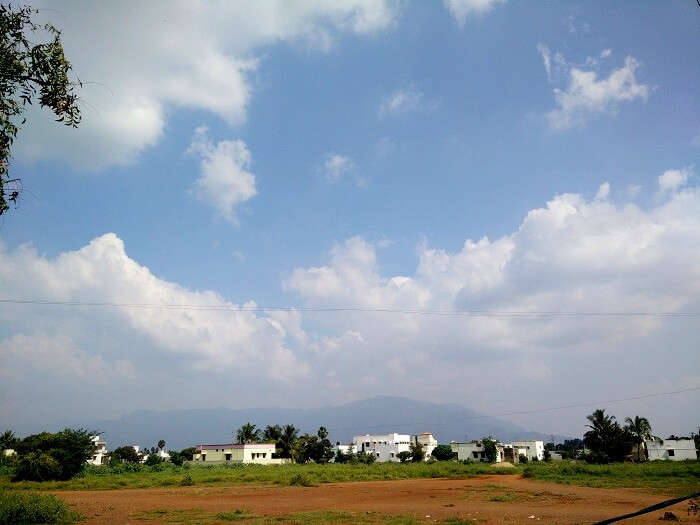 They returned in 3 days and completed one full side (720 Km) in 13 hours (approx.)
'This successful trip instilled a great deal of confidence in us and we were now bubbling with excitement for our K2K journey.'
---
Looking To Book A Holiday Package?
Book memorable holidays on TravelTriangle with 650+ verified travel agents for 65+ domestic and international destinations.
---
Preparing for Kanyakumari to Kashmir road trip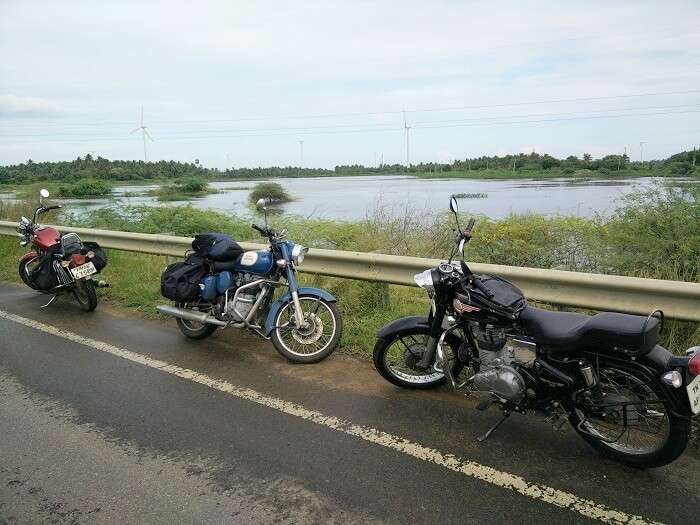 Sundar and Sachin took 6 months to prepare for the trip and during this time, they took scheduled leaves from their office, booked hotels, and reserved their return flight from New Delhi.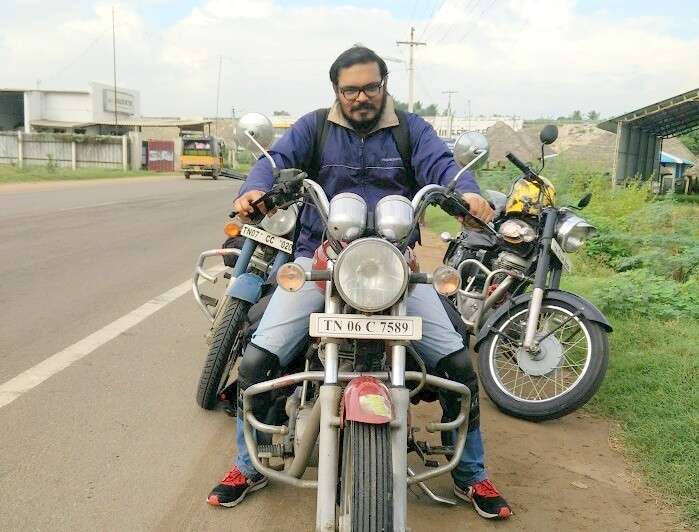 'Our plan was to ride till Kashmir on the bikes and continue the rest of the journey in the car. We planned to send our bikes back home once we were done and return to Chennai via a flight from New Delhi. This was done to fit everything in our restricted timeline.'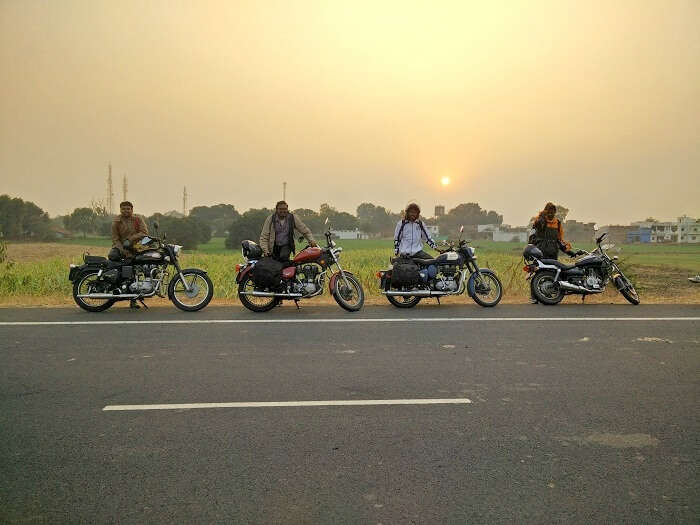 Apart from this, the duo picked out the best routes, purchased the right travel equipment and chose the Royal Enfields they wanted to drive. (Thunderbird 500 for Sundar and Bullet 350 for Sachin).
They also read a lot of travelogues and travel stories of people who had already done a K2K in the past.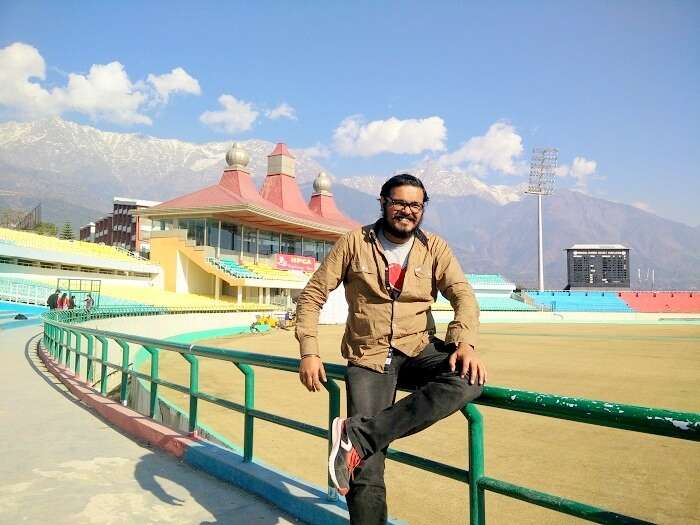 'One of the most interesting travel accounts that we read were of Roshni Sharma, a female solo biker who accomplished K2K on her own. She was a constant source of inspiration for us.'
The experience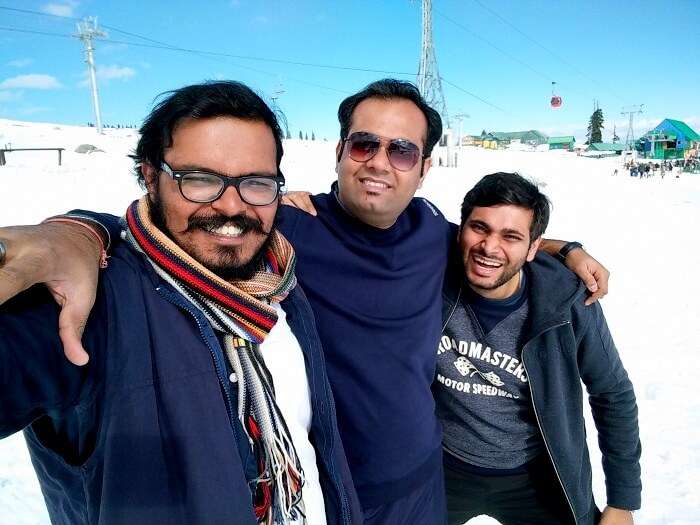 The trip started with Sundar and Sachin, and later they were joined by their other friends from various destinations on their way. Together, all of them covered the following major cities (alphabetical order) – Agra, Bengaluru, Chandigarh, Dharamshala, Gulmarg, Gwalior, Hoshiarpur, Hyderabad, Srinagar, Jhansi, Kanyakumari, Karnal, Kurnool, Madurai, Nagpur, Narsinghpur, New Delhi, Pathankot, and Chennai.
'This was a life changing trip for all of us. I learned so much about myself during my time on the road. Trusting my instincts, having more patience, and being humble were few good traits that I acquired from many'.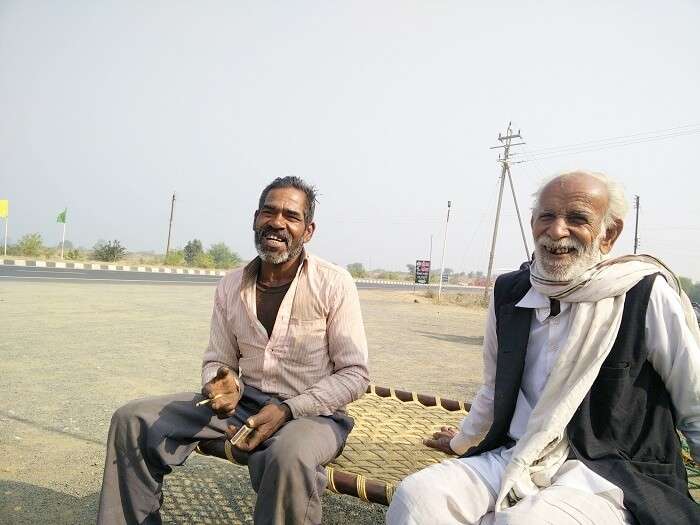 Associating travel as a great teacher of life, Sundar found it to be a perfect source for gaining clarity of thought. According to him, the time he spent focusing on the road was where he was truly living each moment.
'All my life's problems seemed small during the journey. Since I was concentrating on what was coming ahead of me, I had all the time to think about what was important. The trivialities were lost and I was able to find answers to questions that mattered. It was absolutely amazing!'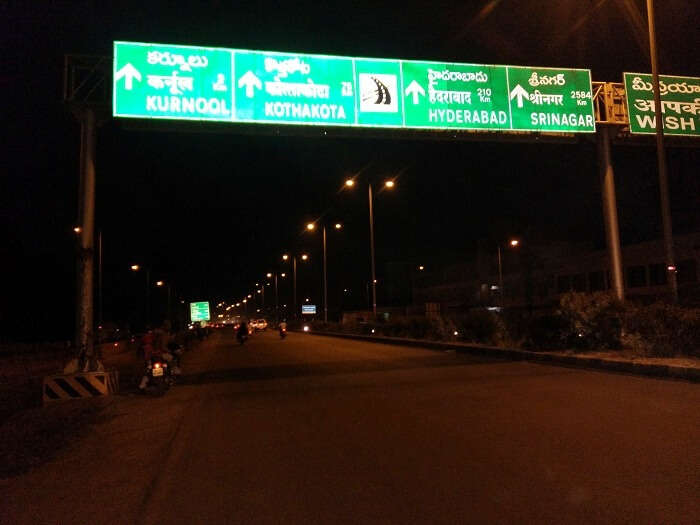 The journey, however, was a tough one for them.
'From riding in the biting cold weather and fog to escaping accidents to making countless stoppages for bike repairs – we faced them all with courage. There were moments when we were tired and just wanted to go home but we surpassed them all by focusing on the end result – Kanyakumari to Kashmir!'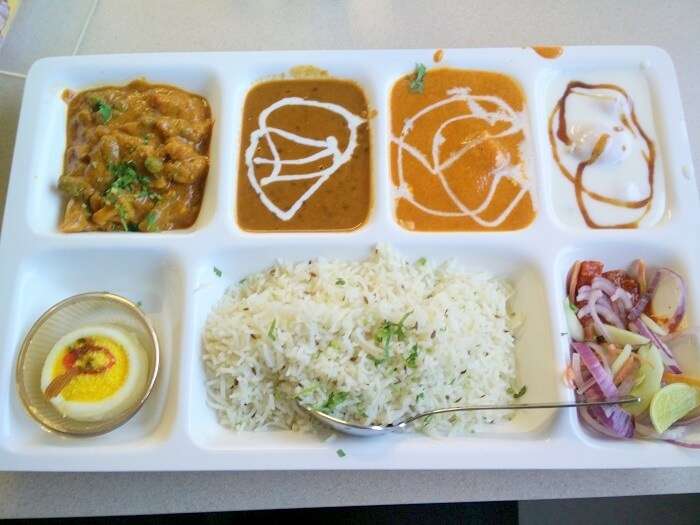 Citing food and sightseeing as one of the most prominent features of their trip, Sundar said that wherever they went, they witnessed different monuments, cultures, and cuisines.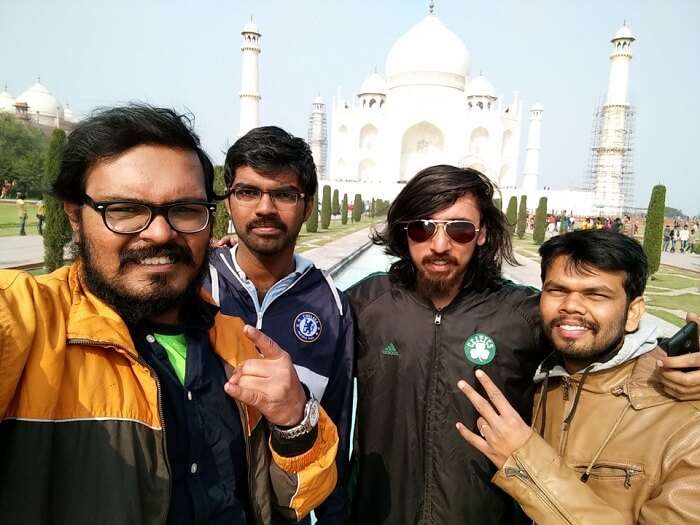 'Be it Agra, Delhi, Chandigarh, Hyderabad or the zillion other places that we visited – everything delighted us! We loved the hospitality of the locals!'
The feeling of a traveler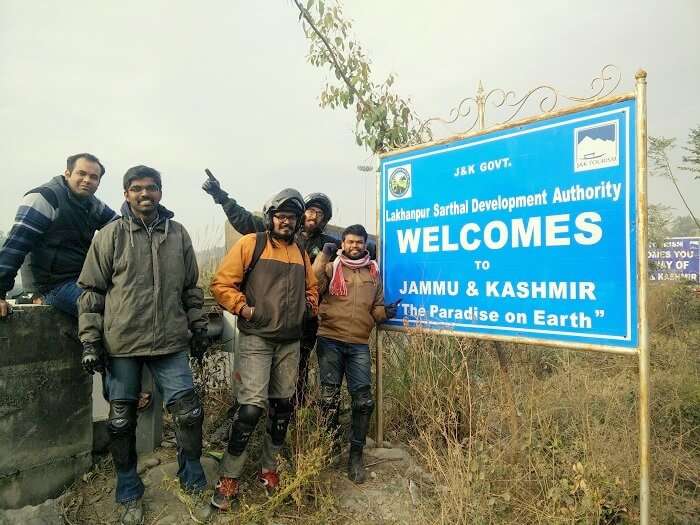 'The moment we reached Kashmir, every one of my friends including me went berserk! This was the time I truly felt like a traveler. The joy and sense of fulfillment cannot be expressed in words! Sachin and I had done the impossible and Kanyakumari to Kashmir was finally a reality!'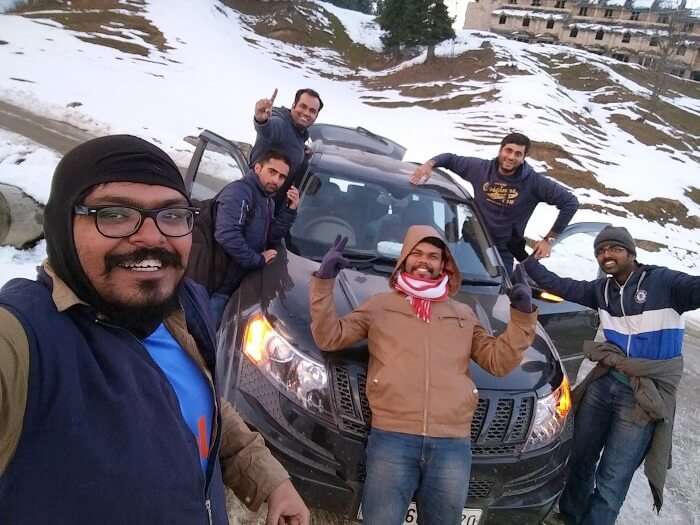 Calling themselves as storytellers, Sundar says traveling ensures you are never short of tales to tell.
'The moments and experiences that you witness during your journeys come back to you later and are reborn as memorable stories.'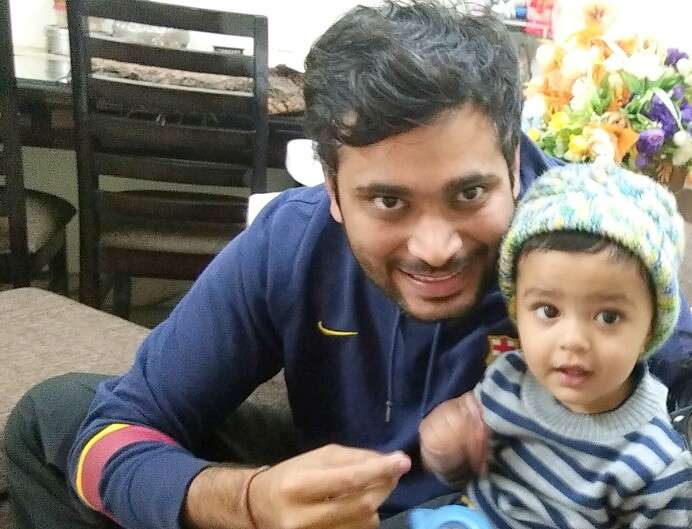 'During our journey, Nikhil met his nephew for the first time when we reached Chandigarh. Now imagine him telling his experience to the kid 10 years down the line! It would be epic!'
---
Planning your holiday but confused about where to go? These travel stories help you find your best trip ever!
Real travel stories. Real stays. Handy tips to help you make the right choice.
---
How much did the trip cost?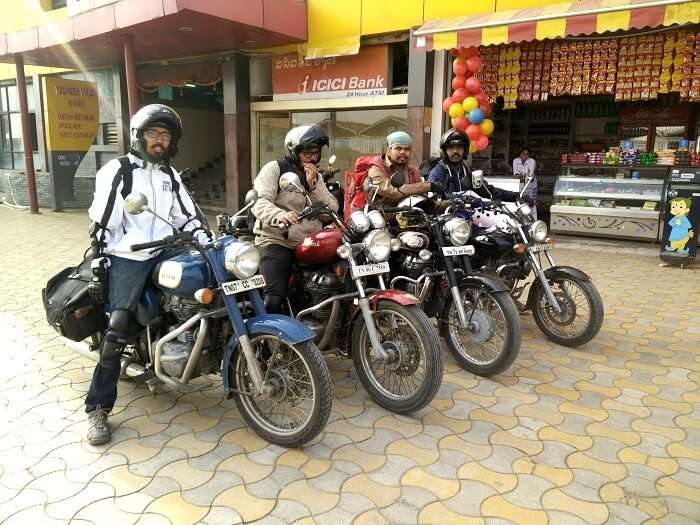 Sharing their cost and expenses during the trip –
'We spent around 40K per person during the whole journey. The fuel cost came around 10K for the one way trip to Kanyakumari and Kashmir. We spent around 5K on the flight tickets from Delhi to Chennai and it took another 5K to transport our bikes from north to south (Chandigarh to Chennai). The rest 20 K amounted in the day to day activities like food, accommodation and repairs with an average coming out to be approx 1000-1500 per day.'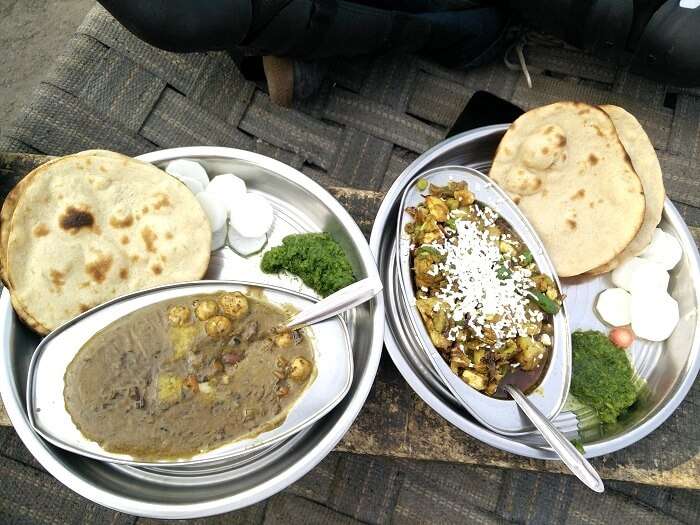 However, spending 40 K on a tight budget required some planning and both Sundar and Sachin were smart in it. They went for early reservations for both flight and hotels and even stayed at hostels and houses of friends that lived in the passing cities. The food was not a costly affair since they could easily manage good meals between 100-150 per day.
Working hard for what you love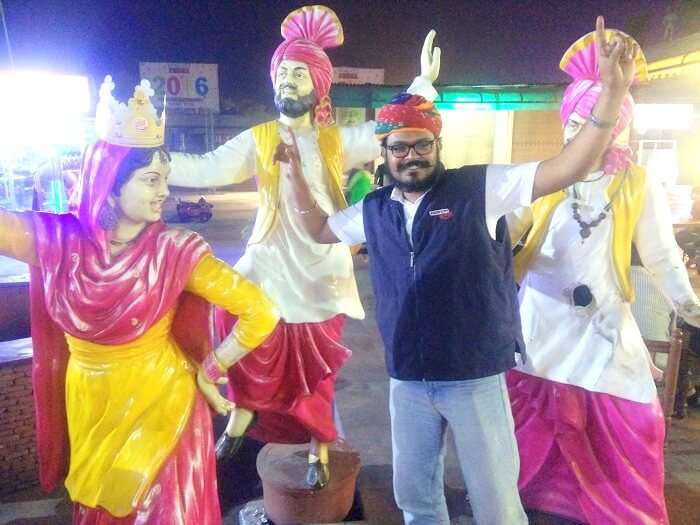 It takes a great deal of courage and self-confidence for non-bikers to do a Kanyakumari to Kashmir journey on a bike.
What started as a fantasy plan for the two – turned real when they became serious about it!

This accomplishment is an example of how we are responsible for our own happiness and can make our life worth living by doing what we love! The passion for traveling that Sundar and Sachin had, overcome all the excuses regarding work, job, finance and even natural disasters (Chennai floods) simply because – they really wanted to do a K2K.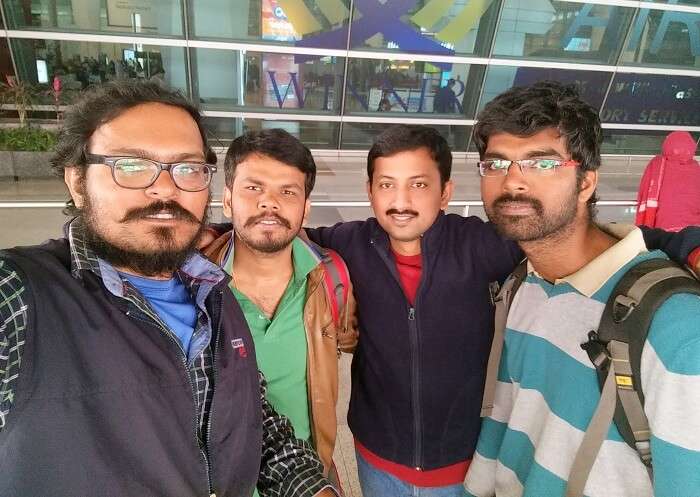 If all of us could apply the same logic and improvise on our plans, life would be full of things we love – be it traveling, dance, or anything that makes us happy.
And just to show you how much fun their trip was, here is a time-lapse of their journey captured on GoPro –https://www.youtube.com/watch?v=Amj0dCoe13s
---
Looking To Book An International Holiday?
Book memorable holidays on TravelTriangle with 650+ verified travel agents for 65+ domestic and international destinations.
---