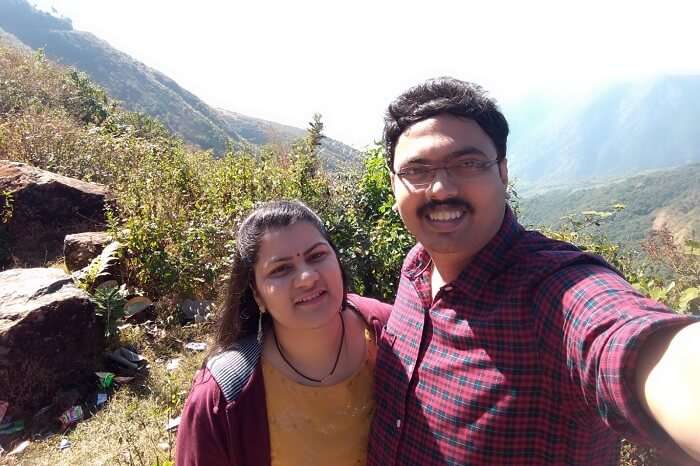 My motto in life would be to "live with no excuses and to travel with no regrets". I look forward to the experiences, adventures and relaxing moments with my family. I'm a business consultant and life can get quite busy with my routine. But I feel it is important to find the time and take a break every once in a while; and what could be a better way than to visit a new place? This time, my wife and I decided on taking a romantic trip to North East.
We started browsing for packages, and one of our friends suggested TravelTriangle. We checked out the website and were pleased to find that we could customize our own package. This is what drew us to choose the company apart from the great price deal. I have to say the customer experience is great, they kept me updated with all my bookings and everything was handled smoothly.
Here are a few details of my romantic trip to North East:
Trip Type: Romantic Trip
Cost: INR 33399
No. Of People: 2
Duration: 5 days 4 Nights
Inclusions: Accommodation, Breakfast, Driver allowance, Parking fee, Transfer & sightseeing as per itinerary
Exclusions: Travel insurance, Airfare, Personal expense, Special entry ticket to Kamakhya Temple, Jeep Safari
 North East Trip: Explore The Seven Sisters, One Brother, And A Neighbor In 2022
Day 1: Touchdown Guwahati!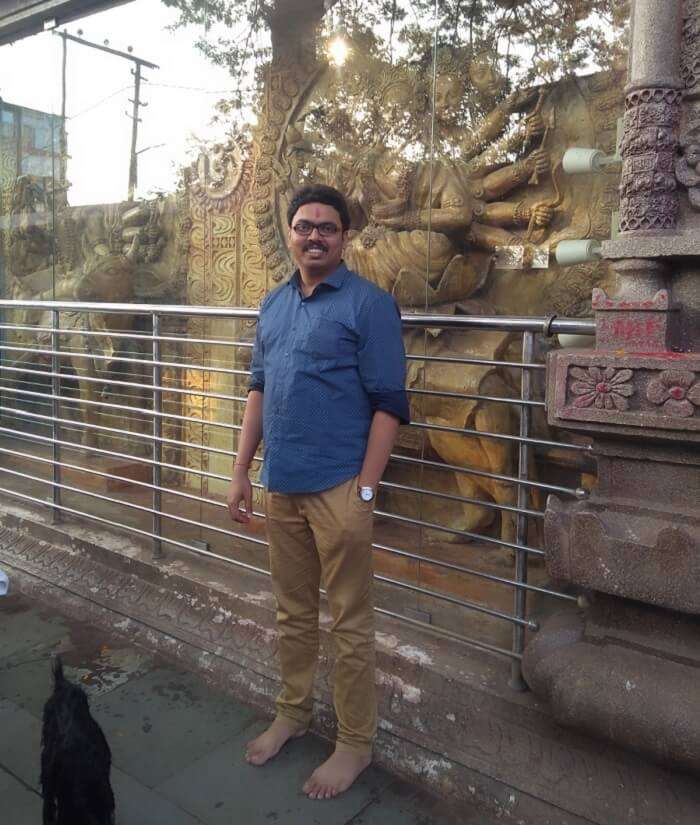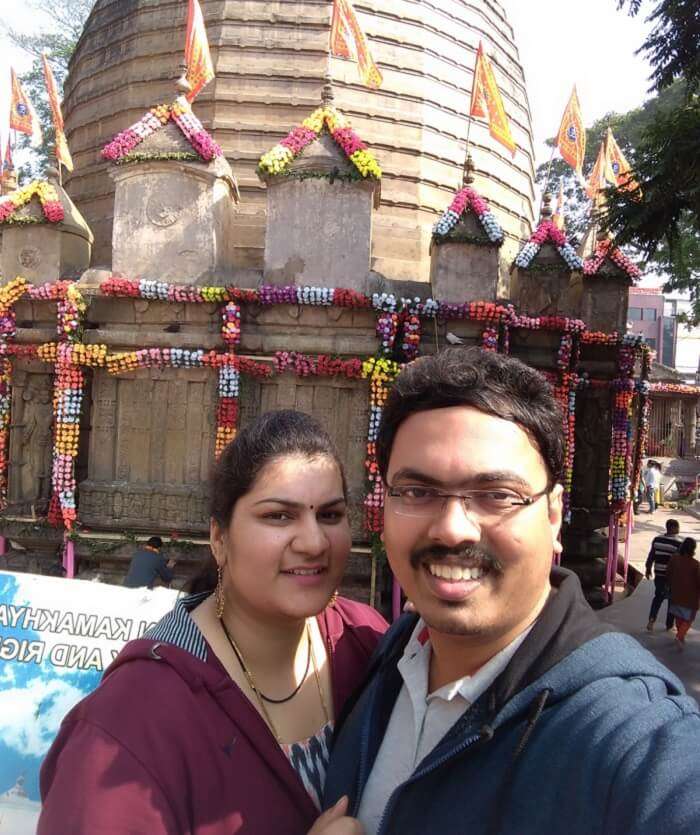 Just as we landed at the Guwahati Airport at noon, we were received by our cab driver who had been waiting for us already. From there on we made our way to the famous Maa Kamakhya Temple which we were eager to see. It was one of the reasons we decided to take this trip since we really wanted to visit the temple. The temple is one of the 18 Shaktipeethams in our country and known for its tantric cult poojas. A large number of people visit this temple every year and this day was no exception. After a long time spent waiting, we decided to head back with a sense of disappointment. There was no way we would have been able to witness the pooja with the huge crowd.
We then proceeded to Shillong, and soon our spirits were uplifted by the beautiful sceneries and Ghat roads we came across, on the way. Nature truly is something special. We checked into our guest house that had a wooden architecture. We liked the ambiance of the place and the staff was ever so welcoming. The long drive and chilly temperature had us enveloped in blankets, enjoying a refreshing sleep.
Day 2: The Dawki Experience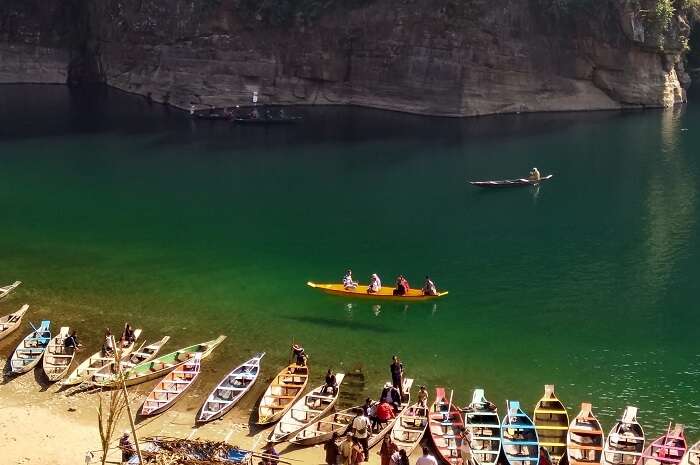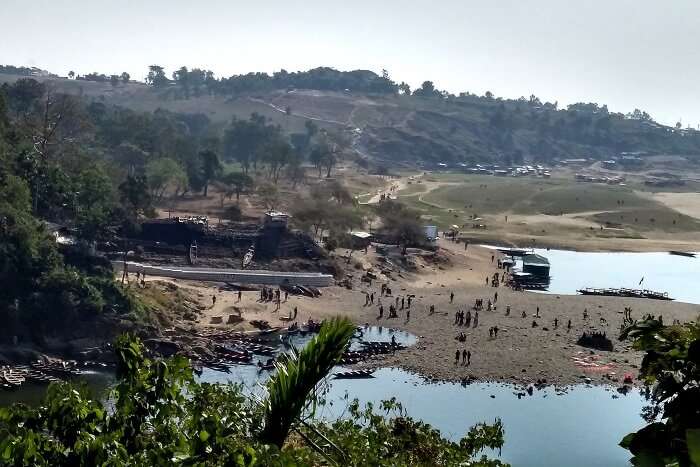 The next morning we woke up early and enjoyed a delicious complimentary breakfast. Once we had our fill, we proceeded to Dawki. One the way we saw the defense land in Shillong and beautiful pine trees on both sides of the road. As we approached the river, we were told about the boat ride being offered. We weren't too keen on that since we had taken many boat rides in the past and it all seemed the same. But just as we stepped off the cab, we were stunned by the pristine river which was reflecting light like glass. Hands down the cleanest water I've seen in a while. We enjoyed the boat ride for an hour and saw the Bangladesh border as well.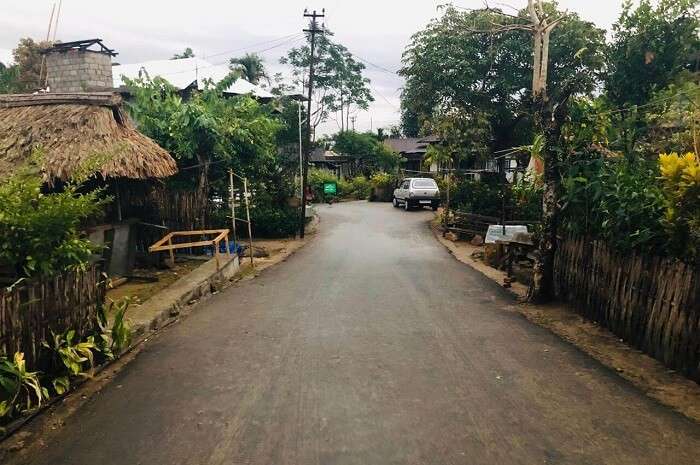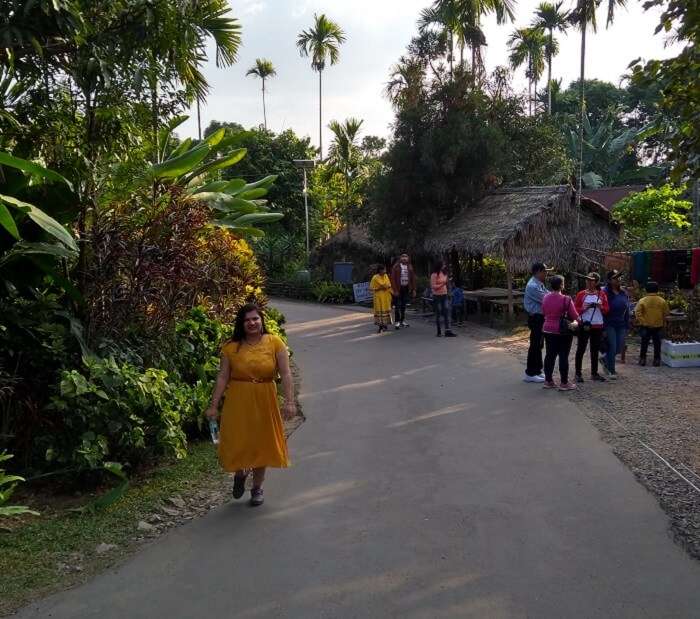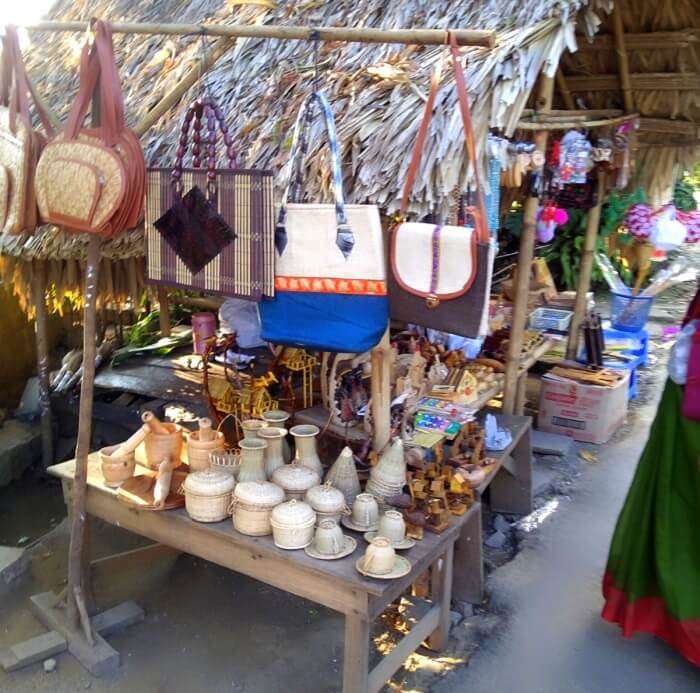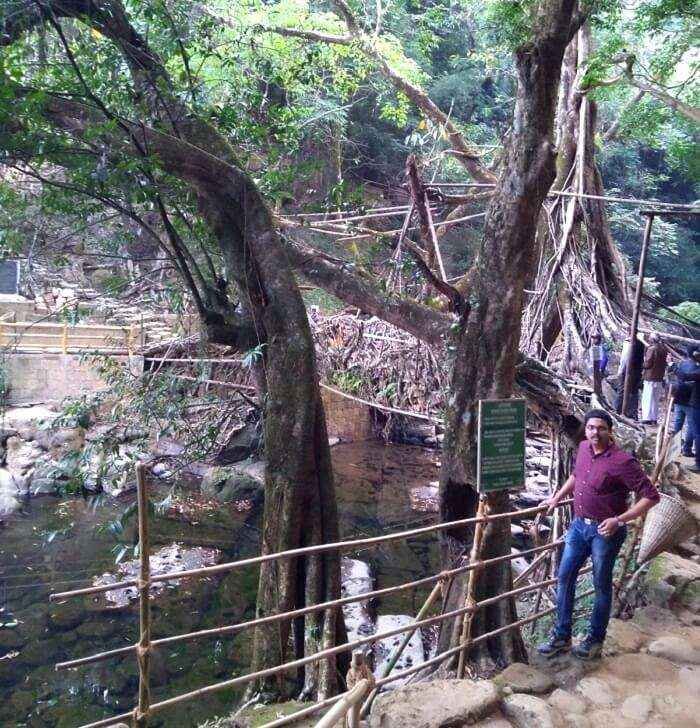 From Dawki, we proceeded towards Mawlynong, India's cleanest village. Here we climbed the Bamboo Sky Walk which was constructed on top of a tree. Once we were at the top, we could enjoy a bird's eye view of Bangladesh, truly spectacular. We explored more of Mawlynong and enjoyed a delicious lunch there. We also saw the Living Root bridge which was quite fascinating.
After an eventful day, we head back to Shillong and on the way, we stopped at the famous Police Bazaar. There was all kind of shops and restaurants here; it was a vibrant ambiance. After a delicious dinner there, we came back to our hotel.
43 Places To Visit When Travelling To North East In 2022
Day 3: Crawling Our Way Through The Caves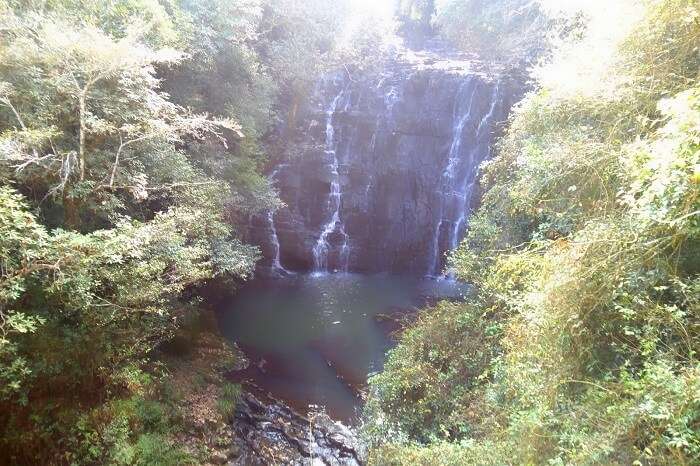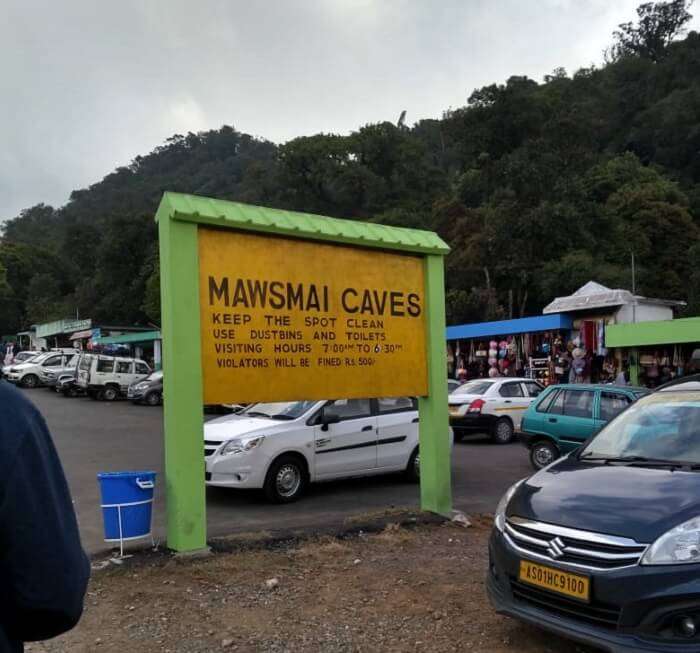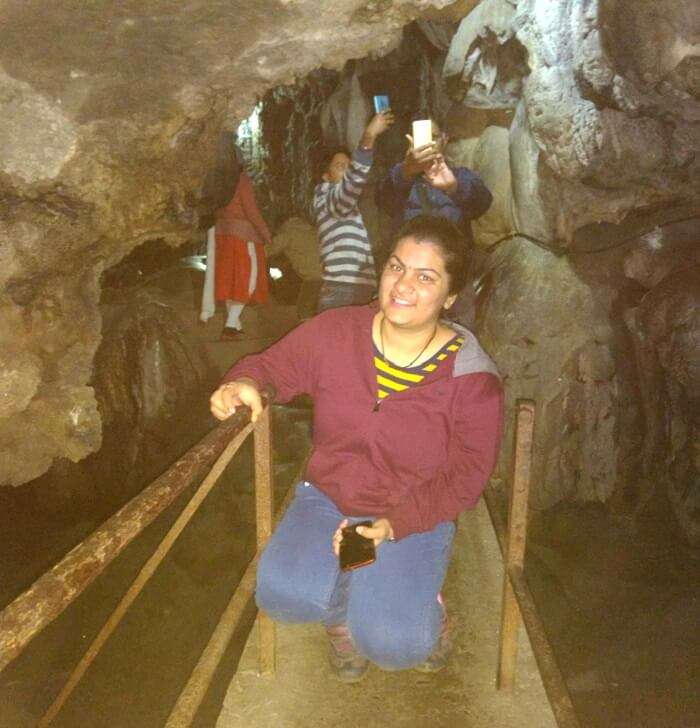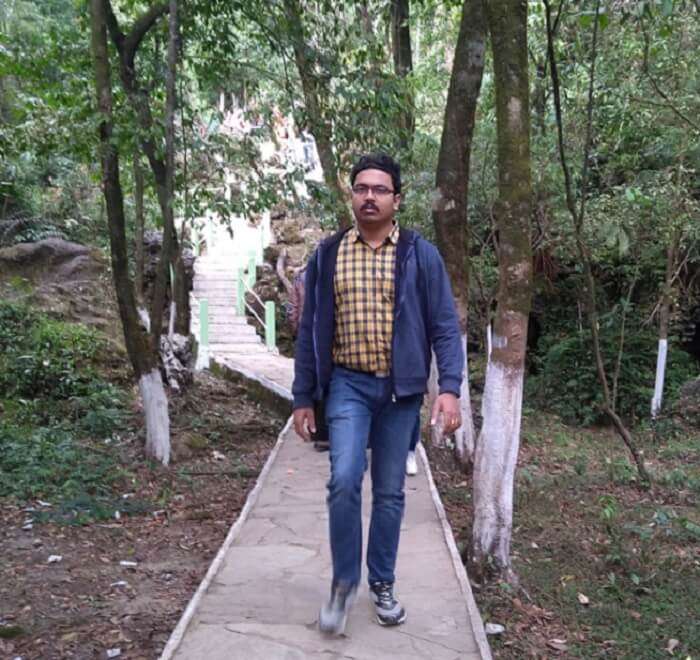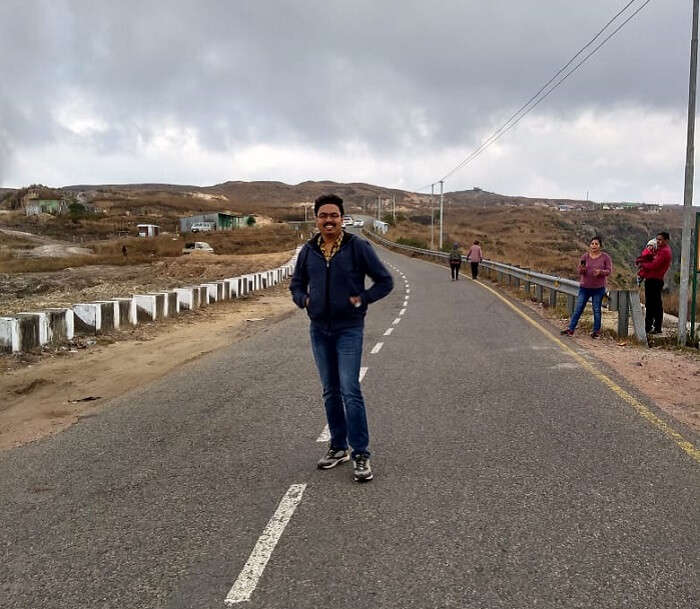 Today on our itinerary was the Elephanta falls. We woke, had a filling breakfast and set out on the drive to Cherapunji. Driving among the mountains was an experience in itself. At the time we reached our destination, thankfully there was no rainfall but the temperatures were pretty low. We visited the Maswmai Caves and taking a walk inside them was thrilling. Some bends are very steep and we needed to crawl to pass through them. This was definitely one of the best moments of our trip.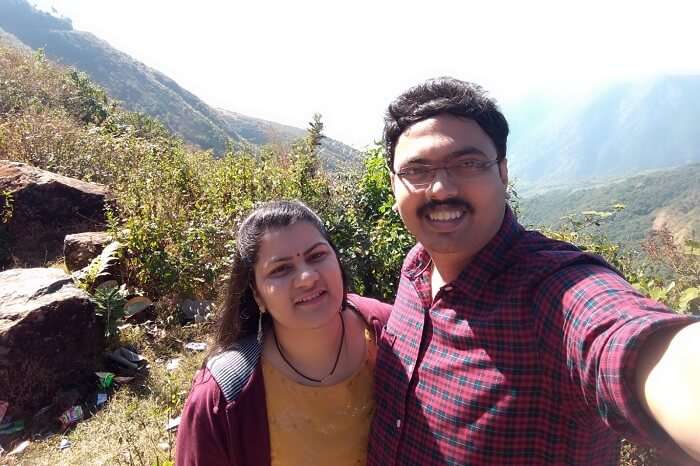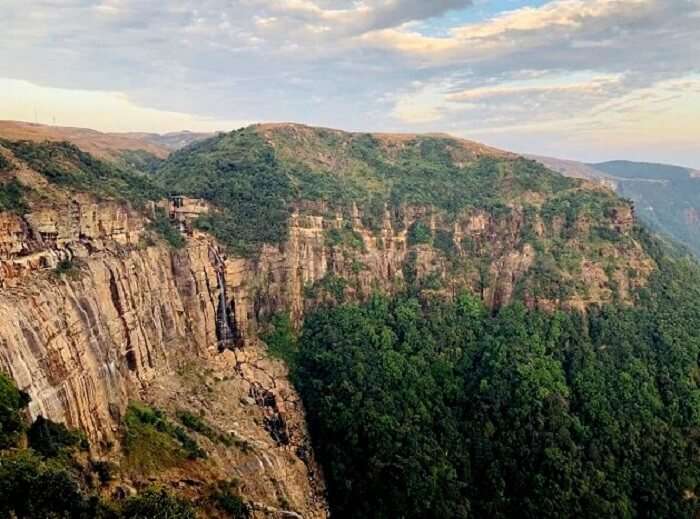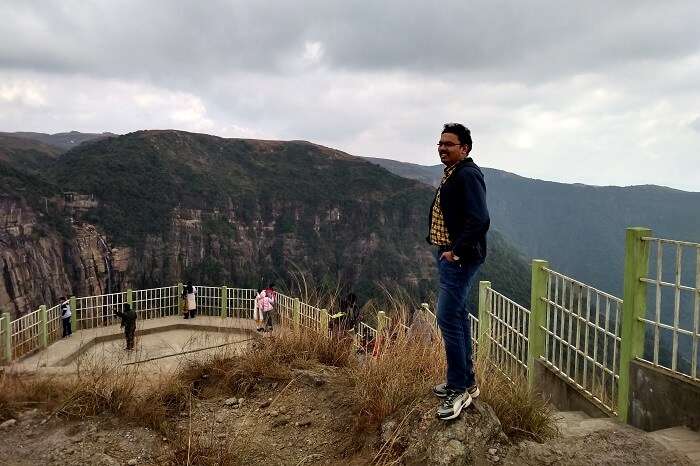 Later, we head to the famous Eco Park and spent some quality time there. We then head to Guwahati from Cherapunji and checked into our hotel. We were greeted by the pleasant weather which was a lot less chilly than Shillong. Here we enjoyed a comfortable and relaxing stay.
Day 4: The Temple Of Bliss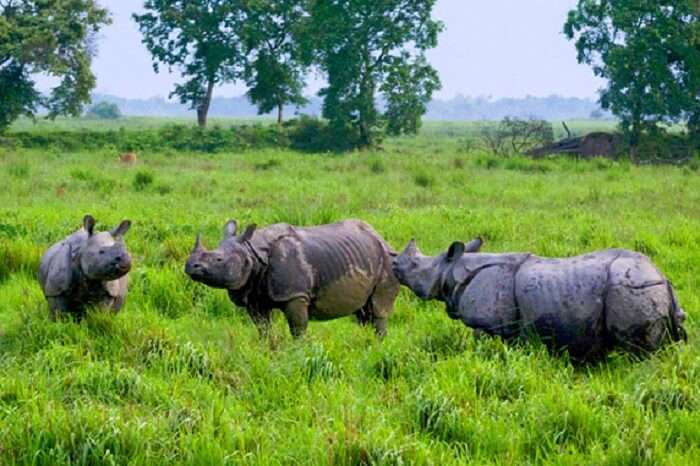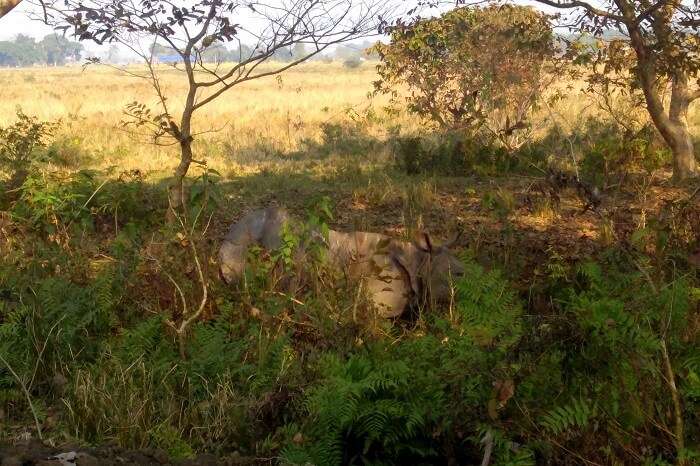 As per our itinerary for the day, we had planned to visit the Kaziranga National Park, but then we had a change of heart. We contacted our travel agent and told him we would like to see Pobithora Wildlife Sanctuary instead since it was close to the Kamakhya Temple, one that we were not able to visit earlier.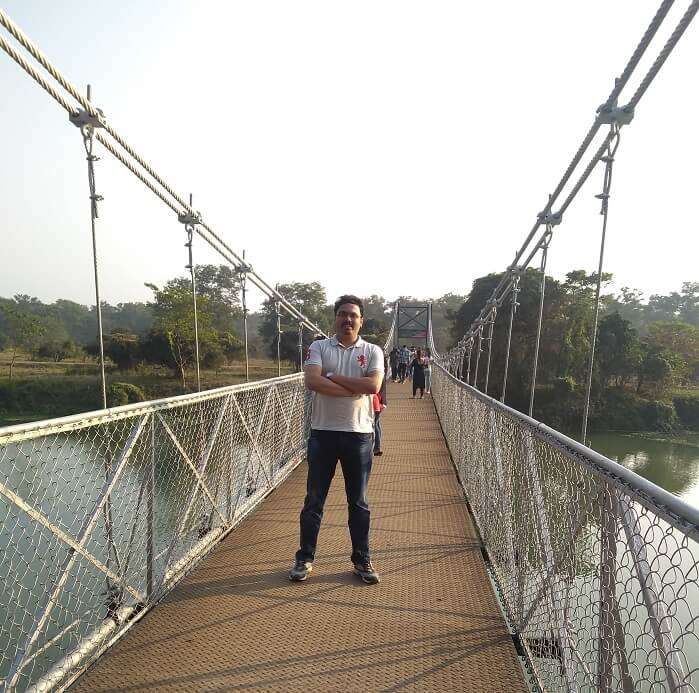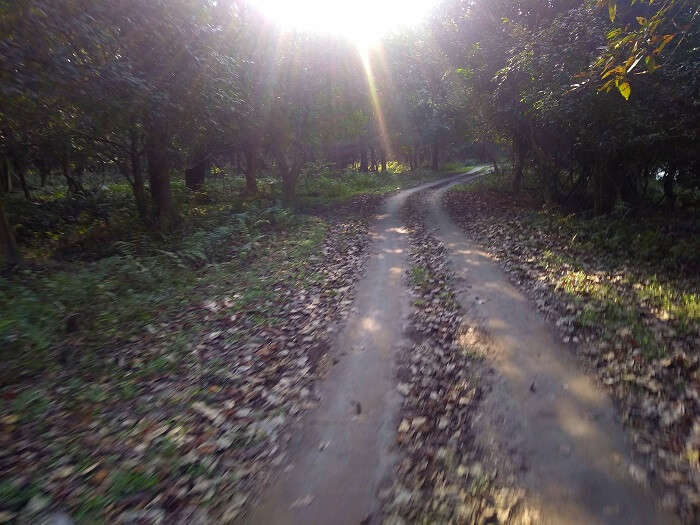 We woke up at 6 in the morning and started our journey to the Nilachal hills. We made it to the temple by 6:45. Upon reaching there were shocked to find out that people had been waiting in line since 3 am. We waited in line and got our ticket for the special darshan at 7:50. It took us 4 hours to complete the darshan and it was simply a serene experience.
Our next stop was the Pobithora Wildlife Sanctuary which is at a 25 km distance from Guwahati. We went for the Jeep safari and were able to spot 5 rhinos, 2 elephants and few species of birds. Later in the evening, we decided to go on the Brahmaputra river cruise. It was an enjoyable ride and a memorable time on the river.
We then made our way back to our hotel and on the way stopped at the Fancy Bazaar which is a huge market filled with different Assamese Saree shops. We shopped here for a bit and then head back to our hotel.
 15 Captivating Honeymoon Destinations In North East India To Cover In 2022!
Day 5: Bye Bye Guwahati!
Our amazing trip finally came to an end and it was time to go back home. We packed and our bags and along with that, we took home with us a bouquet of memories that we are going to cherish for a long time. This was a much-needed break for both my and I and we are glad to have chosen TravelTriangle. They handled all the hiccups and ensure we had a fun time.
The best moments of our romantic trip to North East
The boat ride in the Dawki lake was an unforgettable experience
Mawsmayi Caves was another great highlight of our trip.
 15 Secrets Of North East India Locals Have Been Keeping To Themselves
The hiccups in our trip
One of the things I wish would have gone smoother was our first visit to the Kamakhya Temple. We didn't anticipate that if we visited the temple in the afternoon there would be such a huge crowd and queue to get in. It would have been nice to be informed about that beforehand. In the end, I think it was a good decision to visit the Pobithora Wildlife Sanctuary instead.
What we missed out on
We weren't able to visit the Kaziranga National Park due to the change in plans on the last day.
Our experience with TravelTriangle
From ensuring the confirmation of the booking to changing plans at the last moment, the entire process was hassle-free. We bagged a great deal and had a fabulous time.
A quick tip for future travelers
If you plan to visit the Kamakhya Temple, make sure you do so early in the morning as the queues can get pretty long.
 13 Gorgeous Homestays In North East India That'll Transport You To Another World
The North East has some of India's most underrated gems. The beautiful sights and adventurous activities are sure to have you coming back. If you too, want to make the most of your trip to this beautiful destination, head over to TravelTriangle and customize your own North East package.