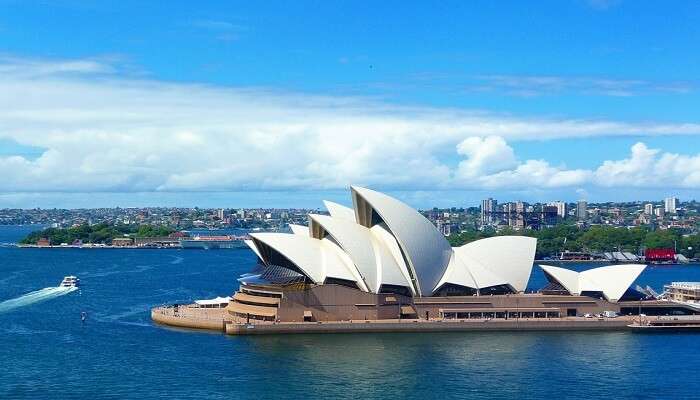 Cover Image Credit: Pixabay
Sydney is a very popular location for a holiday. The main attraction is, of course, the beaches. The tourism in the city garners a major portion of the annual income of the city. This is one of the oldest cities of Australia that has an intermingling sea and lands the picturesque landscape, boasts of the Opera House with its white sails, the graceful arch of the Harbour Bridge and so much more.
Apart from the structures, you can also visit the historic buildings of the rocks, the museums that are the hoarding stations of aboriginal culture. For the nature lovers, Sydney in January is superb and the national parks and sanctuaries only make it better.
Best Time To Visit Sydney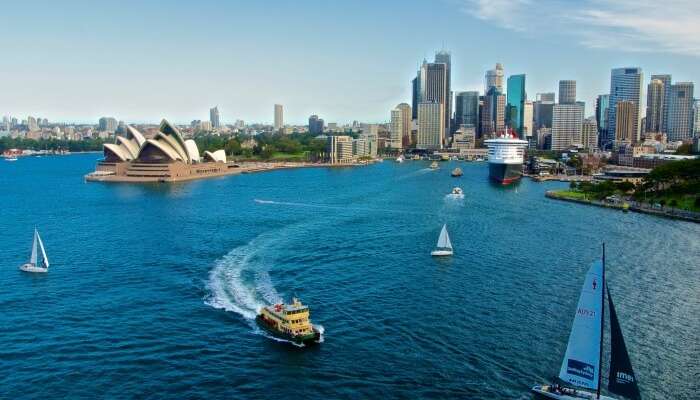 January in Australia is warm spring with the touch of summer. This first month of the year is full of festivals, markets, theatres and so much more. This month of the year promises a lot of excitement in Sydney. This weather in Sydney in January 2019 is expected to be just the same, if not a lot more exciting. If you plan on a holiday in Sydney during this month then be ready for a lot of fun-filled excitement, and the memory chip overflowing with interesting photographs.
Sydney Events in January 2019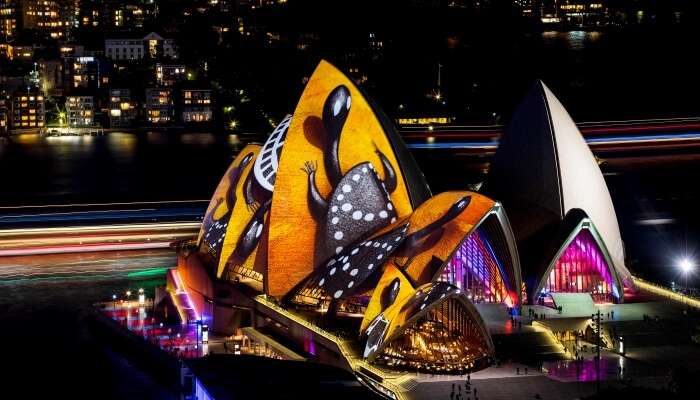 A large number of festivals are awaiting those who are planning a trip to Sydney. The year kicks off with the Sydney festival starting 9th January. This cultural celebration will host a large number of movies and plays. The next in line would be the festival 'So Frenchy So Chic'. It is an all women organised French-style picnic. It is an annual Parisian summer party that will hit its sixth year. You will also come across some interesting theatre festivals like the Inner West Fiesta, Chatswood Year of the pig festival, Little Darlings Night Owls Kids Film Festival and others. You must visit these Sydney festivals in January 2019.
Sydney In January: 8 Places To Visit
Knowing about some of the famous places before always comes in handy. So, well, why not read on to find out more! Here's a list of some places that you can visit if you are going to Sydney in January 2019.
1. The Sydney Opera House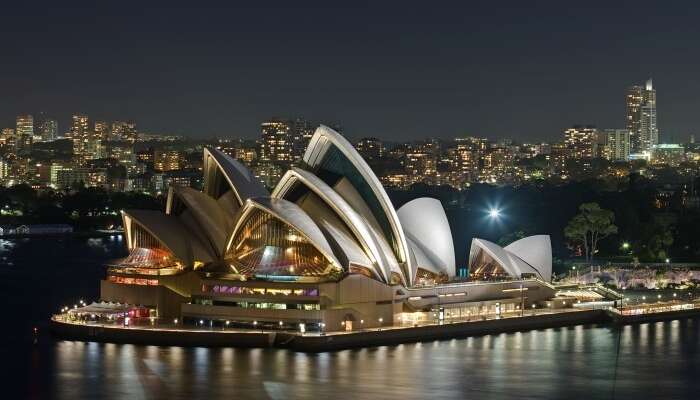 The Opera House is an important tourist spot that must not be missed. If you are visiting in January then be sure to take a peek at this historical monument that has been stamped by the UNESCO as an important World Heritage site. In this month of the year, you will be watching a number of plays that are to be held here. If you plan on just taking a tour then get yourself a ticket of the Sydney Opera House Guided Walking Tour. You can get to know about the history of the Opera House and also a behind the scenes look of this famous building. The ticket that you have booked yourself is a flexible one that will allow you to join any of the tours that are held at this place.
Must Read: Cafes in Sydney: 9 Places That Will Put You Under The Coffee-Trance!
---
Australia Honeymoon Packages On TravelTriangle
Go on a luxurious honeymoon trip to Australia and witness the best of marine life at the Great Barrier Reef. Indulge in Australia's aquatic experiences, go for nature walks, and get the best of food & wine. Find best honeymoon deals offered only on TravelTriangle.
---
2. The Sydney Harbour Bridge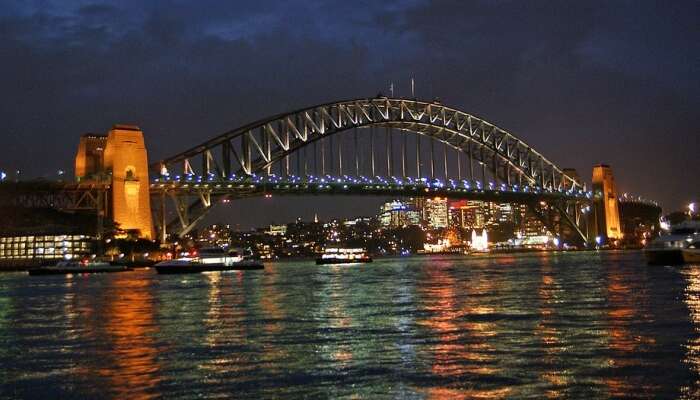 Among the things to do in Sydney in January 2019, make sure to put visiting the Sydney Harbour Bridge onto your bucket list. It is at a height of 134 metres and is supported by double piers at each end. Take a walk on the bridge and get a beautiful panorama of the city and the harbour as well. This place is surely a must-visit for all those who are traveling to Sydney for the first time!
3. Harbour Cruises at the Circular Quay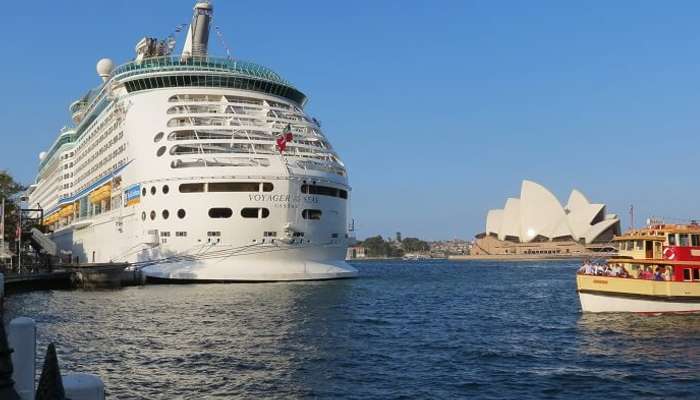 The Circular Quay is a popular tourist haunt. This is a ferry terminal that draws a large number of crowds. Take a walk and you will come across street dancers thronging the streets, numerous restaurants dotting the scenario. The interesting fact is the crowds that come here at peak hours which have turned this spot into a popular tourist destination. If you want to enjoy this place a lot then you must take a cruise boat and hit the waters to get a complete experience of the place.
Suggested Read: Top 9 Water Parks In Sydney That Make For Perfect Picnic Destinations
4. The Royal Botanical Garden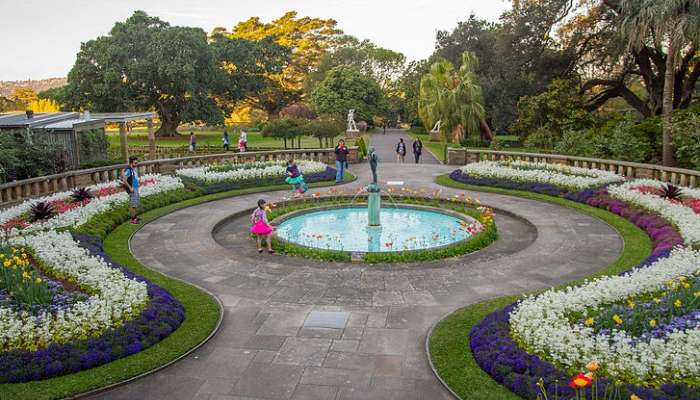 If you are on a visit here then make sure you take a look at the Palace Rose Gardens that has some 1800 varieties of roses on display, the Glasshouse Latitude 23 and Fernery, which is bursting with tropical foliage and orchids. If you are not too enthusiastic about all the walking you have to do, then there is the Hop-on and Hop-off train for you. It will take you all around the grounds of the garden. For your food cravings, you can relax at the cafes and restaurants or better still you can catch yourself a picnic here.
Suggested Read: Day Trips From Sydney: 7 Places To Visit When In The Heart Of Australia
5. Queen Victoria Building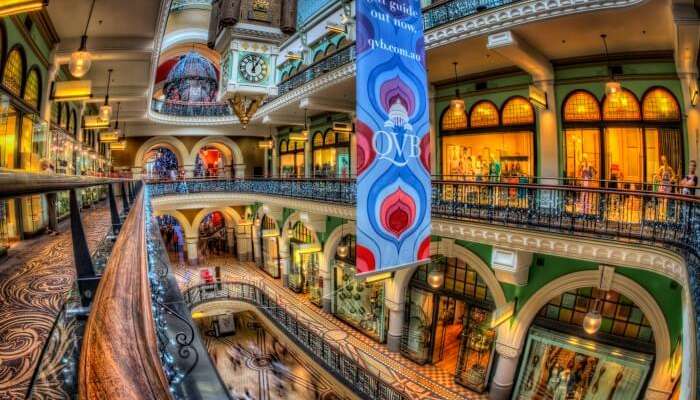 If you are crazy about shopping then get here at the Queen Victoria Building. This has a long history of being constructed as a market hall, followed by a period of neglect and then restoration. Today the site is a place of 200 high-end shops. You must also take your friends who do not like shopping along with you as they can enjoy the building itself while you do your shopping. While you're out and about in this scenic region of Sydney, Australia, make sure you don't miss out on the famous things the city is known for!
Suggested Read: Wildlife In Sydney: A Handy Guide To Know All About The Spectacular Australian Fauna!
6. Sydney Tower Eye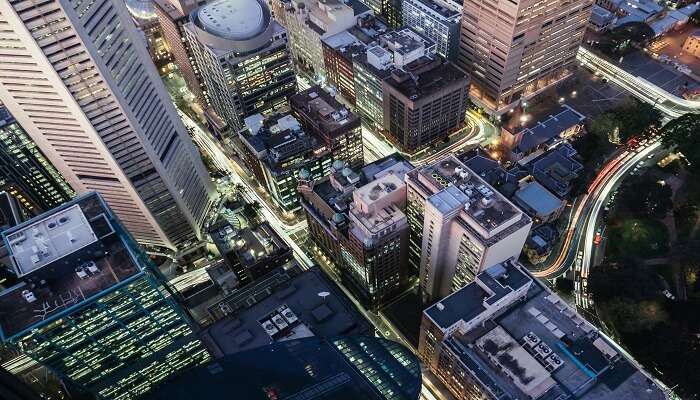 Apart from the Opera House and the Bridge, this is another landmark of the city. This is the tallest building of the city. There is a golden spire topped turret that gives you a view of the entire city when you look around from the top of it. An elevator takes you to the top for the panoramic view of the city. In January this view is spectacular as the sky looks beautiful along with the blue of the seas and bays. The surrounding suburbs will provide you with an enjoyable bite to eat.
7. Taronga Zoo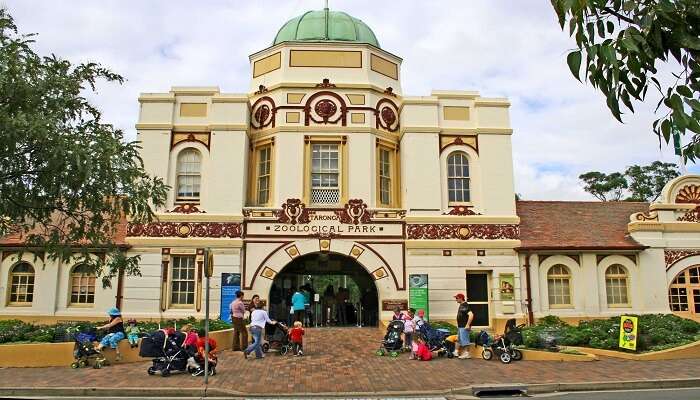 A close encounter with Aussie wildlife is what you get here. You also get to see other exotic animals along with a view of the Australian skyline. You can take a bus to this place but it would be a better option to take the ferry at Circular Quay. There are also animal concerts that are held here that will interest you and do not forget the Sky Safari Gondola.
Suggested Read: Casinos In Sydney: Try Your Luck At Some Of These Incredibly Amazing Australian Gamehouses
8. The Art Gallery At New South Whales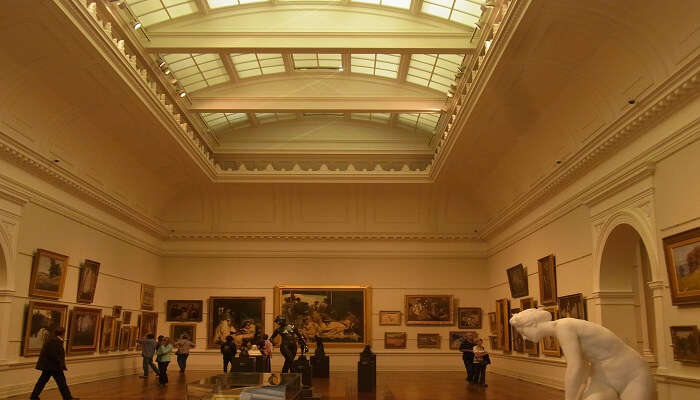 This is one of the prestigious tourist spots of the city. The museum has a number of galleries and grand courts. In here you will find the artwork of numerous art masters of Europe, artists of contemporary art, and also Aboriginal art. In fact, this is the largest collection of Aboriginal artwork that is to be found in Australia. The site is surrounded by beautiful parklands that will garner your interest as well. After a stroll through the museum and learning about the artworks, you can relax at the cafes and restaurants or browse through the gallery gift shops.
Further Read: 6 Best Hot Springs In Sydney That'll Your Soothe And Revive Your Soul
Here are some of the spectacular places to visit when you are going on a trip to Sydney in January city. So if you are planning to visit Sydney anytime soon, then this guide will help you plan your visit better! Book your trip to Australia for a soothing experience with your loved ones!
Frequently Asked Questions About Sydney In January
Q. What is the best part of Sydney to stay in?
A. Here's a list 5 amazing things that make Sydney one of the most liveable cities in the world:
1. Sydney CBD & Darling Harbour.
2. The Rocks.
3. Surry Hills.
4. Bondi Beach.
5. Kings Cross.
Q. Is Sydney the most beautiful city in the world?
A. Sydney's sprawling natural harbor is considered the best in the world, and for good reason. It offers nearly 150 miles of breathtaking shoreline lined with natural beauty and dazzling iconic architecture.
Q. What is there to do in Sydney in winter?
A. Winter in Sydney is an amazing time to explore and venture into the outdoors, here's a list of few amazing things you can do in Sydney in winter:
1. Attend The Vivid Sydney Light And Art Festival.
2. Go On A Whale Watching Tour.
3. Brave The Cold And Go Swimming At Bondi Icebergs.
4. Have Fun At Bondi Winter Magic.
5. Do the Sydney Bridge Climb.
6. Visit Luna Park.
7. Keep Warm In The Sydney Pubs.
8. Spend All Day In The Museums.
Q. Is Sydney a good city to live in?
A. Sydney is one of the best cities in Australia. Millions of tourists visit Sydney every year to view its beautiful architecture, amazing beaches, and loving people. The climate of Sydney is pleasant throughout the year with warm summers and cool winters.
Q. Is Sydney safe at night?
A. Sydney is a safe city regarding mugging and kidnapping risks, although some areas are best to be avoided at night.
Q. Is Sydney bigger than London?
A. So Melbourne is about the same size as London and Paris but has less than half the population. Brisbane is a similar size to Milan, with half the population. Perth is larger than Berlin, but has around half the population. Sydney has a similar population as Barcelona but is almost four times larger.
Q. What is the best month to visit Sydney Australia?
A. Best Time to Visit Sydney: October, November, late February and March. These months generally offer sunny weather.
Q. Which is the coldest city in Australia?
A. Melbourne is one of the coldest cities in Australia in Winter time.
---
Looking To Book An International Honeymoon?
Book memorable honeymoon on TravelTriangle with 650+ verified travel agents for 65+ domestic and international destinations.
---
People Also Read
Sri Lanka In January Bali In January Nepal In January
Comments
comments