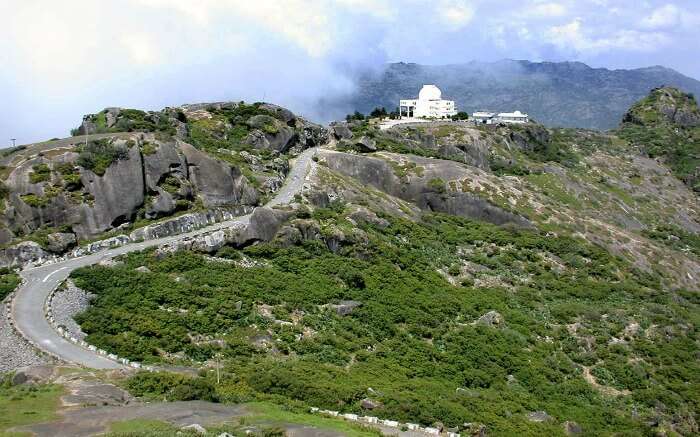 Mount Abu is a famous hill station, often recommended for a short trip from Delhi. It houses a number of attractions that are popular among tourists. But for those who have been to the place once or twice, can explore many other tourist places near Mount Abu as well. They are lesser-known and totally explore worthy.
The best thing about these offbeat tourist places near Mount Abu is that they invite tourists of different interests. Whether you are a wildlife lover or a history enthusiasts, the list has places you must visit on your next trip to Mount Abu. See Rajasthan tour packages to plan a longer trip that includes other Rajasthan destinations as well.
1. Achalgarh Fort – Catch a glimpse of the past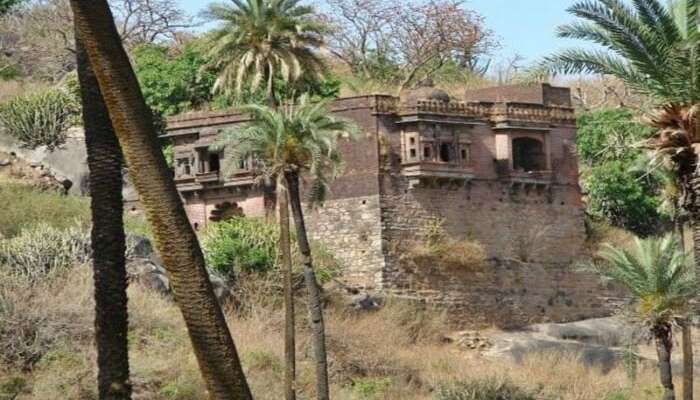 Amongst the many beautiful medieval monuments, Achalgarh is in the barren region of Rajasthan. The fort is located at the top of a valley encircled by giant battlement walls offering picturesque views. There is Achaleshwar Mahadev temple just outside the fort surrounded by Mandakini Lake and rocky hills. The fort is spectacular with some Jain temples within the premises.
Distance between Achalgarh and Mount Abu: 10 km, takes around 30 minutes to reach
Best time to visit: August to February
2. Guru Shikhar – Like a breath of fresh air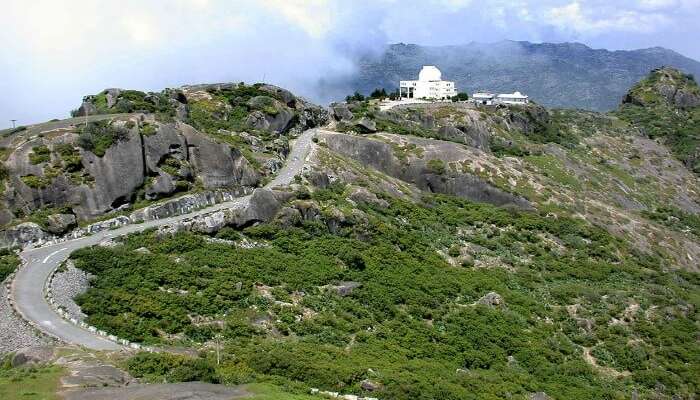 Guru Shikhar holds the honour of being the highest peak of the Aravali range. Located 1722 meters above sea level—Guru Shikhar offers breathtaking panoramic view of the whole town and lush green Aravali range. It is one of the most popular tourist places to see near Mount Abu, which means you will easily get a shared or private taxi to reach the peak.
When you reach the peak, make sure you visit Guru Dattatreya temple. If you walk a little to the north-west after reaching the peak, you can see the shrine dedicated to Dattatreya's mother Ahilya.
Distance between Guru Shikhar and Mount Abu: 16 km, takes 40 minutes to each
Best time to visit: July to January
Suggested Read: 15 Best Hotels In Mount Abu
3. Ambaji Temple, Gujarat – For the devotee in you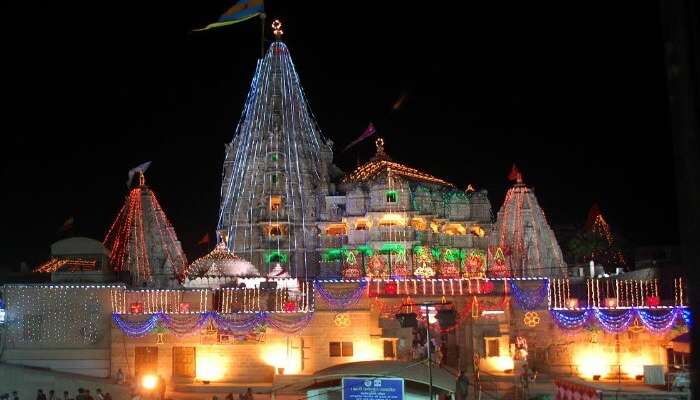 Ambaji Temple is one of the 51 Shaktipeeths (the sites where portions of goddess Sati fell when her body was dismembered). This is one of the most sacred places near Mount Abu, Rajasthan. The pure white marble temple decorated with golden cones, a red flags that dances as the wind flows, silver-plated doors will surely allure you. A few meters from the Ambaji temple, there is a Mansarover Kund you must visit.
Distance between Ambaji Temple and Mount Abu: 52 km, takes 1 hr 50 minutes
4. Jessore Sloth Bear Sanctuary, Gujarat – Lose yourself in the wilderness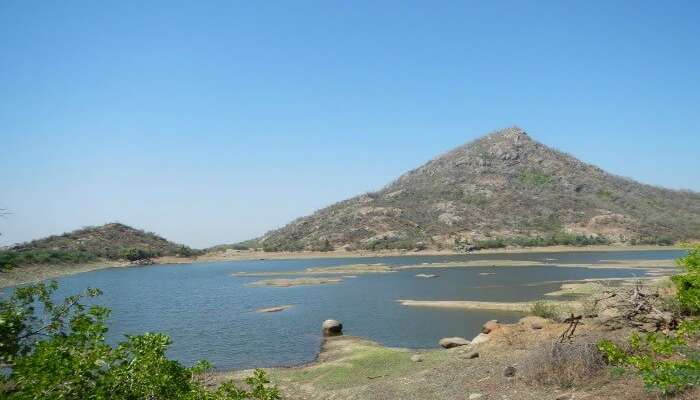 Jessore Sloth Bear Sanctuary is amongst the most important tourist places near Mount Abu. It is spread across 180.66 sq.km and located in Banaskantha district. The area plays a major role in conservation of Aravali ecosystem. It is home to some rare and endangered species of fauna and flora, including Rhesus Macaque, Sloth Bear, Leopards, Fox, Hyena, Indian Civet Cat.
Distance between Jessore Sloth Bear Sanctuary to Mount Abu: 77 km, takes 2 hours to reach
Best time to visit: August to January
Must Read: 10 Enthralling Places To Visit In Mount Abu
5. Jawai Dam – Go for Leopard sighting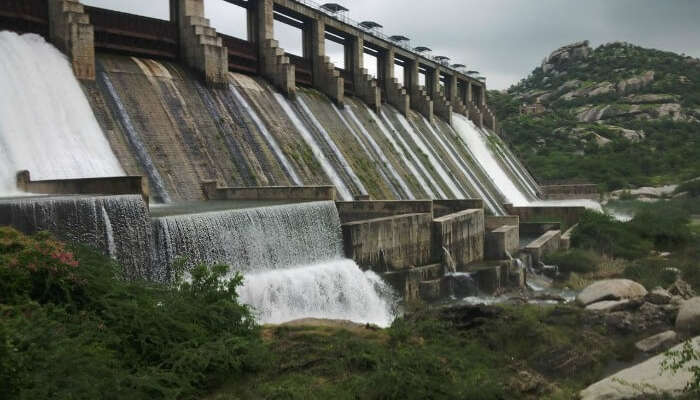 Jawai Dam is one of the most popular tourist places near Mount Abu known for bird watching and Leopard sighting. There is Jawai Leopard Camp on the edge of the dam area offering luxury tents for a comfortable stay. This area is popular for its exclusive wildlife experience and undoubtedly one of the best places to visit in Rajasthan.
Distance between Jawai Dam and Mount Abu: 105 km
Time taken: 2 hr 30 mn
Best time to visit: October to March
We hope this list of places to see near Mount Abu makes you pack your bag and drive away into the peace and wilderness.
Further Read: 27 Places In India That Will Force You To Wake Up Early
Frequently Asked Questions About Tourist Places Near Mount Abu
Q. How many days are sufficient for a visit to Mount Abu?
A. Considering the size of the town, you can visit all the nearby tourist attractions in 2 days. Hence, 2 days are sufficient for a visit to Mount Abu.
Q. When is the best time to visit Mount Abu?
A. The best time to visit Mount Abu is during the monsoon when the temperature is comfortable and the hills are covered in greenery making the place look more beautiful and welcoming.
Q. Why is Mount Abu famous?
A. Mount Abu is famous for the Guru Dattatreya temple which is believed to be the incarnation of Lord Brahma, Vishnu, and Shiva all as one.
Q. Is Mount Abu worth a visit?
A. Mount Abu is a beautiful hill station with picturesque towns, wildlife sanctuaries, and temples with some amazing architectures, and breathtaking views and is definitely worth a visit.
Q. Does it snow in Mount Abu?
A. No. Mount Abu does not experience any snowfall. However, you can expect extremely low temperatures during winters.
Q. Which railway station is near to Mount Abu?
A. Abu Road Railway station is one of the nearest to Mount Abu. It just 28 kilometers away from the main city and is well-connected to New Delhi via rail routes.
Q. How is the climate in Mount Abu?
A. Mount Abu experiences a temperate climate and is warm for most time of the year. However, you can expect heavy rainfall even during the dry seasons. The winter seasons are quite chilly.
Q. Is it good to visit Mount Abu in July?
A. July which is the monsoon season is one of the best times to visit Mount Abu. The monsoon season is the time when the rich flora and fauna cover the entire landscape making the valley look pristine.
Comments
comments