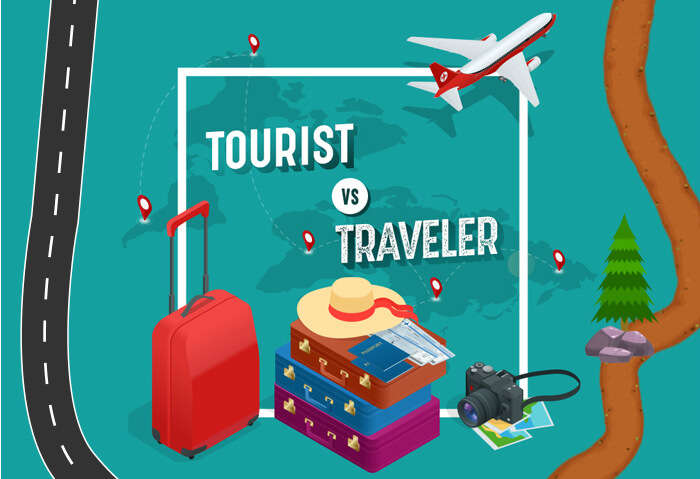 The trending debate on whether one's a tourist or traveler seems to be never ending. Everyone strives to be tagged as a traveler, not realizing that it is one's overall approach towards travel that makes them either, and not merely their offbeat choice of things to do and places to visit! So, how do we tell if one's a tourist or traveler? Despite the differences, there's really no telling if one's a tourist or traveler, which is why we've put together some of the clear-cut distinctions in this elaborate tourist vs traveler infographic. Have a look and tell us if you agree with them!
For once, tourists would want their trip to be value for money, while a traveler wants it rich in experiences. Though both may make a to-do list before commencing their tour, tourists would usually stick to it no matter what, while travelers will toss it away the moment they find something cooler & more adventurous. While travelers tend to be attracted towards the less explored, uncommercialised places, tourists pick destinations on the basis of how famous, economically tourism-driven they are.
So here it goes, which one of the two do you associate yourself with?


So, which would you rather be? Would you choose to strike places off your list on a 'trip', or rather make memories on a 'journey'? Take your pick and let us know in the comments below! Also, share this tourist vs traveler infographic with all tourists and travelers you know!
Embed This Image On Your Site (copy code below):