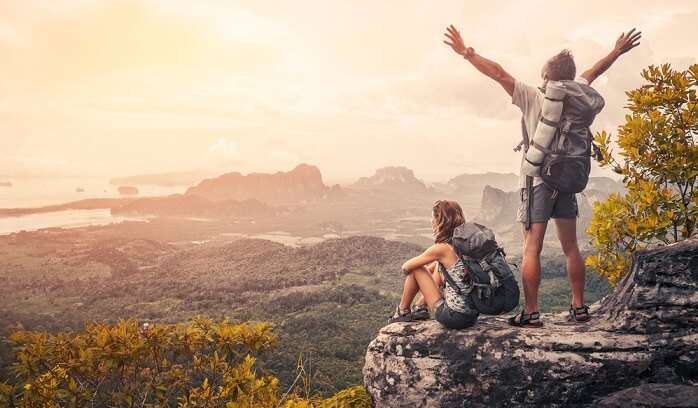 A captivating province in the Philippines, Cebu attracts about two million travelers every year from all corners of the world. You will see travelers from all walks of life here. This land is one of the best places to dwell in Philippines. From its splendid beaches to some amazing attractions, this small island has it all. One of the many reasons as to why people visit this place is because of the beautiful views of mountains. These mountains are a go to destination for beginner trekkers as well as people who look to challenging trekking trails. The spots for trekking in Cebu mentioned below will give you an extraordinary experience for sure with lots of surprises and memories.
6 Best Places For Trekking In Cebu
These 6 spots are the dream places of many people to trek at. So, put on your trekking shoes and head to these destinations.
1. Osmena Peak Cebu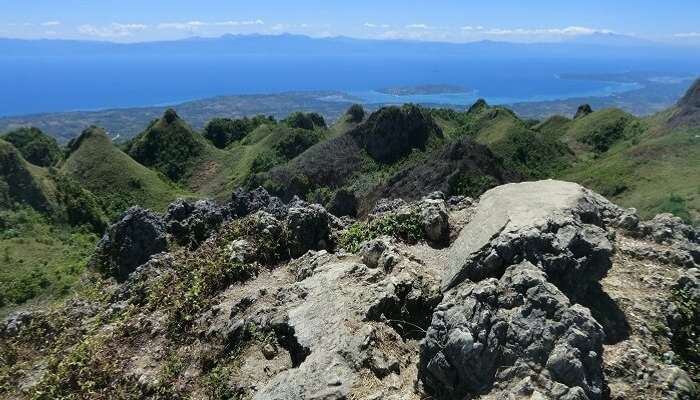 To savor the smells, sounds and sights of the natural world, Osmena peak Cebu is the optimal place for you. This place is said to be one of the highest points in Cebu. It is one of the easiest spots to trek in Cebu. The view from this peak is totally marvellous. With a backdrop of stunning cliffs, this place gives an unforgettable panoramic view of the sunsets. Once you get here, you would not want to come back, this is how breathtaking this site is.
How To Reach: Take a bus from south bus terminal to Oslob or Santander/Li-loan
Must Read: 9 Indian Restaurants In Cebu That Are Topping The Culinary Charts In 2019
2. Casino Peak Cebu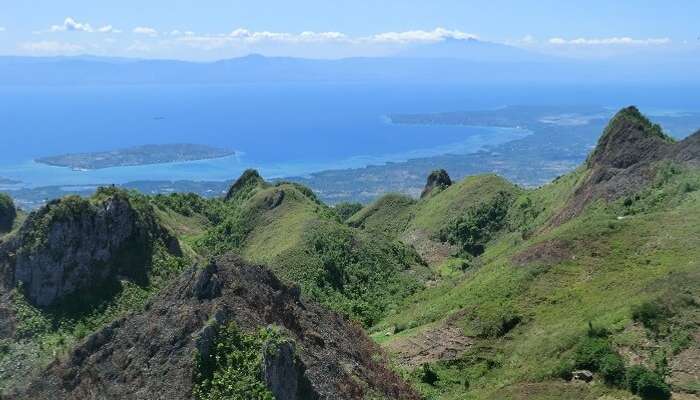 This spot is also known as Lugsangan Peak. Casino peak, Cebu will bring out the photography enthusiast in you. With such captivating view around, who would not want to go trekking here? This is one of the favorite places to trek for many adventurous people. Famous for its "Chocolate Hill-like mounds" this place will give you an unbelievable sight of the mountain tops and you are sure to be in love with the colors of nature all over again in this place.
How To Reach: Take a bus from south bus terminal to Dalaguete
Suggested Read: 8 Fascinating Things To Do In Manila To Savor The Best Of Philippines' Culture
3. Mt. Mago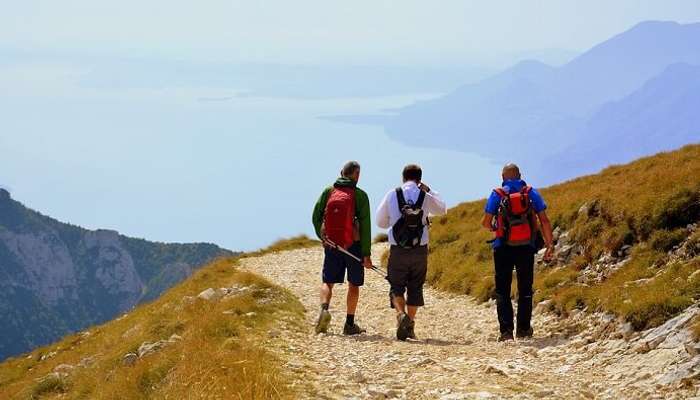 Anxious to try trekking for the first time? Mt. Mago is the perfect place for trekking in Cebu if you are a beginner at this adventurous sport. You can even take your children here as this is one of the easiest trekking trails in Cebu. At the same time, you will get such a spectacular view of this area amidst the mountains, that it would feel majestic. The rolling hills are a divine sight which will surely remind you of Windows Wallpaper. While you trek here, don't forget to have a side trip at Mangitngit Falls, which will provide you an excellent opportunity to go river trekking in Cebu.
How To Reach: Take a bus from Cebu City to Carmen Public Market
Suggested Read: Cebu Nightlife: 10 Bars And Nightclubs For Party Lovers To Barge In After Dark!
4. Bocaue Peak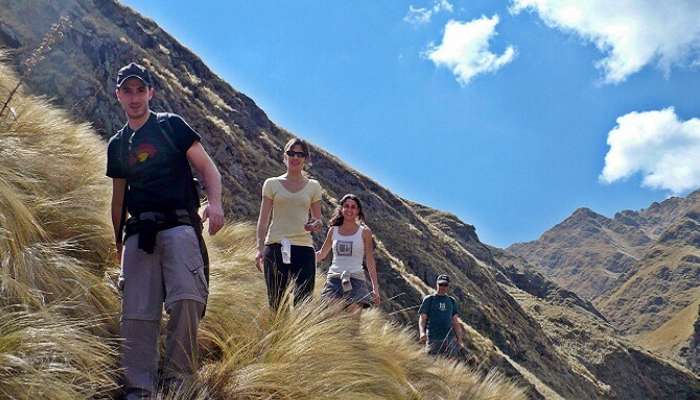 If you wish to experience the essence of multiple places at one place, Bocaue Peak is the ideal place for you. You will witness so many beautiful scenic views that you would want to capture every spot in your camera. Bocaue Peak will give you a challenging experience, as the lush trees cover its trail. Wearing full sleeves will protect you from the scratches of plant. The magical view from the top will enthrall you, as there is a 360 degree view of the hilly mounds.
How To Reach: Take a jeepney from Ayala Terminal to Chowking Guadalupe
Suggested Read: Best Cebu Resorts: 5 Cozy Properties To Explore This Colonial City Like A Local
5. Mt. Manunggal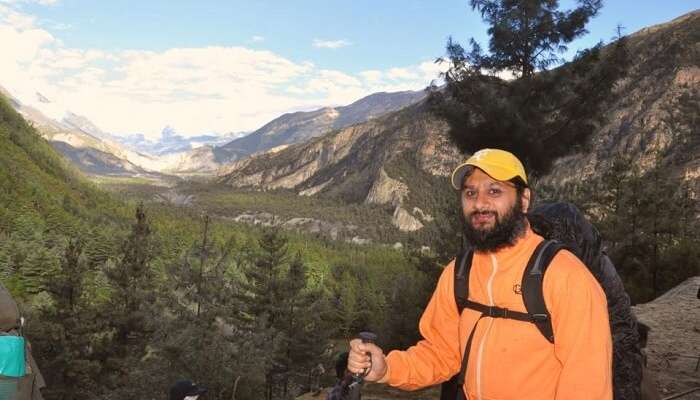 A mysterious story beholds this trekking spot. It is the highest mountain top in this island. This historical site is of much importance in Phillipine history. This trail is well established recently, and will ensure that you enjoy trekking here to the fullest. This trekking place is surely worth adding to your list.
How To Reach: Take a v-hire from Ayala Center Cebu Terminal to Balamban
Suggested Read: A Shopaholic's Guide To Shopping in Philippines
6. Mt. Naupa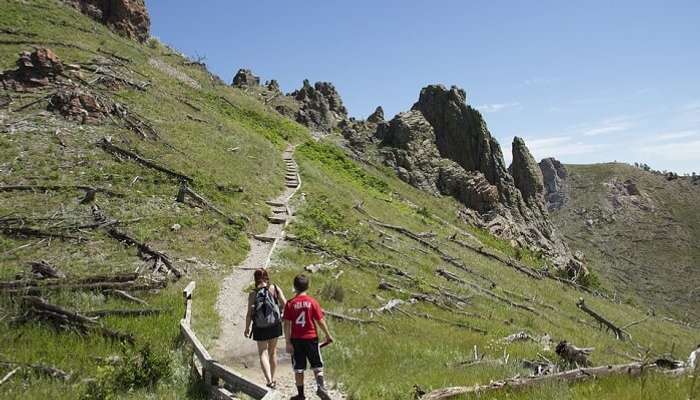 Mt. Naupa is a great option for trekking in Cebu if you wish to have a short and easy trekking experience. You would be able to reach this super fun trail in an hour. This place is not far away from the city, and is definitely worth your visit even if you visit Cebu for a short duration. To make sure you are delighted throughout the trail, there are small shops selling snacks, so that you can munch them in your journey to the top. If you are a chai lover, this place is apt to savor that moment and have tea among the hilly tops. It will definitely give you an extraordinary experience.
How To Reach: Take a bus from south bus terminal to Naga City
Further Read: 10 Places To Visit In Cebu For Thrill Seekers & History Buffs
Let your adventurous side come out this vacation, and head out to these places for trekking in Cebu. It's time that you leave your bed and get onto your trekking shoes. Even if you are a beginner in this activity now, these places will surely enthrall you so much that you would not want to end this trip. So, gather up your friends right now and get ready to have a thrilling time in your trip to the Philippines.
People Also Read
Comments
comments