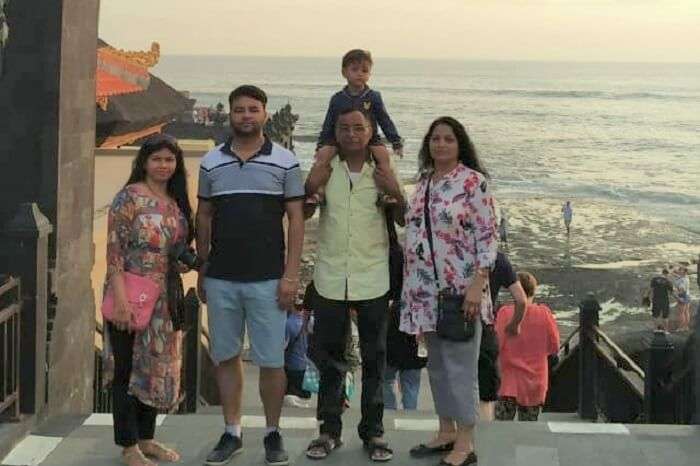 My family and I have been thinking about taking a trip together for a very long time. Since there were going to be 4 adults and a kid, we were looking for a destination that serves the purpose of a vacation for all the age groups and Bali seemed like the right choice for it. I had heard, read and seen on the internet a lot about the place. Everyone only had good things to say about this destination hence visiting Bali with family seemed like a great idea. So we started to plan and contacted TravelTriangle for further proceedings. The agents asked us every requirement and gave us several options to choose from.
Table Of Content
Our 4 Days In Bali Holiday Package
Cost: INR 146700
Duration: 4 Days
No. of People: 4 Adults, 1 Child
Inclusions: Hotels, Breakfast, Airport Transfer, Airfare, Tour and Sightseeing, 2 Dinner Coupons for Adults
Exclusions: Lunch, Dinner, Visa, Travel Insurance
Travel Agent: Timeless Trips Private Limited
Our Bali Itinerary
Day 1: Arrival and Hotel Transfer
Day 2: Bali Zoo
Day 3: Watersports
Day 4: Butterfly Park and Tanah Lot Temple
Day 5: Departure
4 Fantastic Things To Do Near Sukawati Art Market, Bali For An Enticing Vacay In 2022!
Bali Weather In March
This trip to Bali from Delhi was planned for March and we could not be more happy about it. The weather was not that hot but was a little humid. Still, it was perfect for us to indulge in all sorts of activities and adventures while in Bali. The whole place is full of travelers and tourists who come from all around the world. Bali for families is surely an exciting excursion in full bloom in March.
Places To Visit In Bali With Family
During my 4 days in Bali family holidays, we traveled to some of the best places here and did things that are perfect for a family vacation.
1. Bali Zoo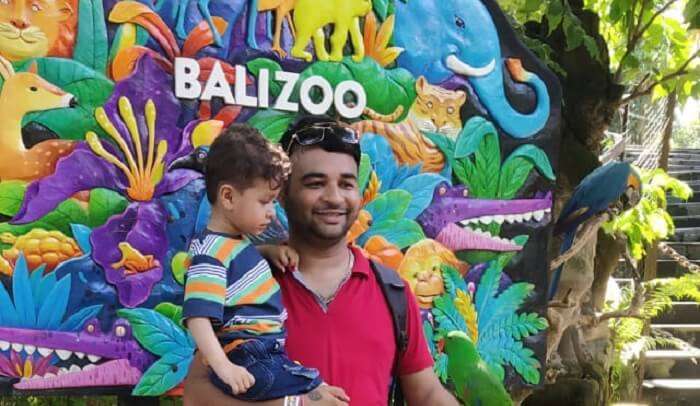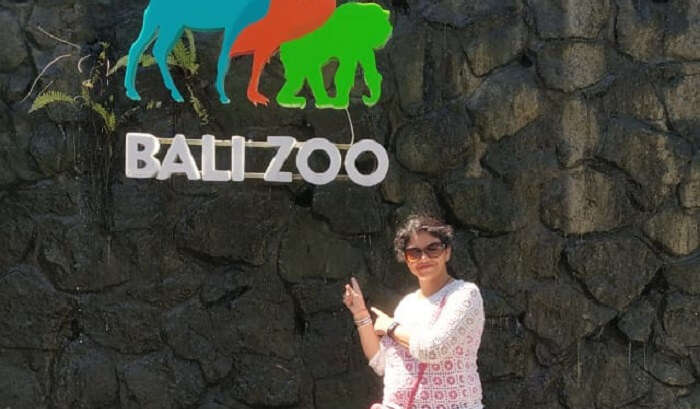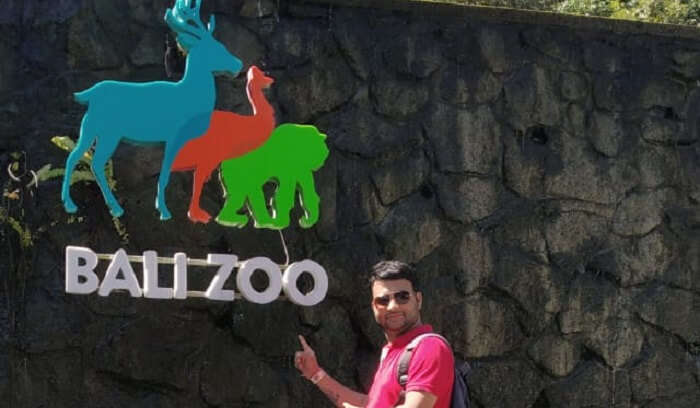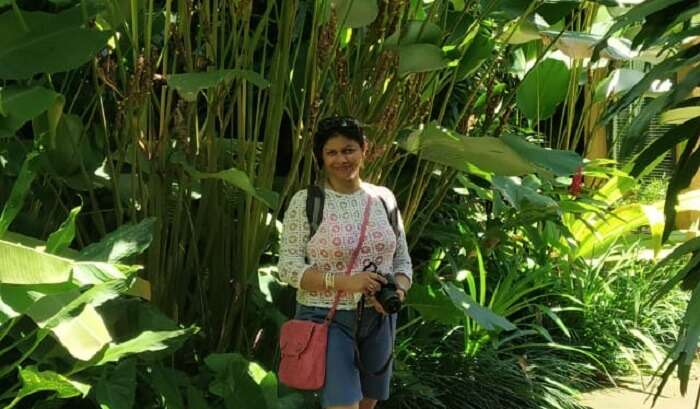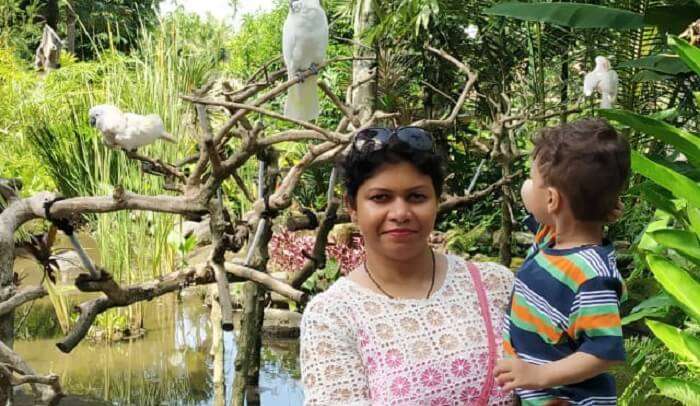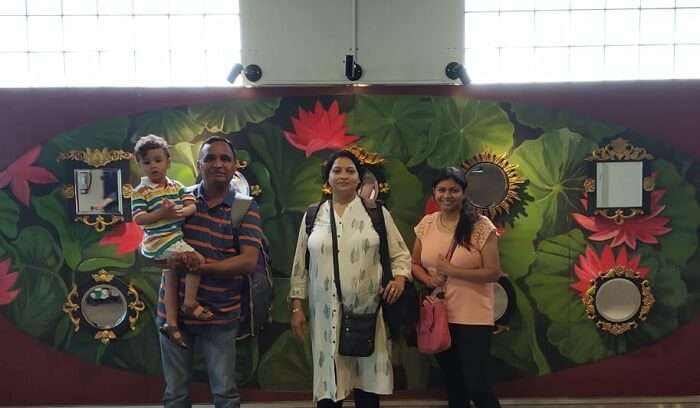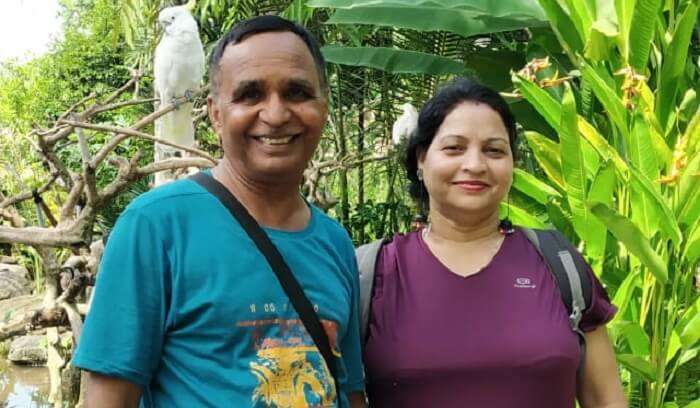 Visiting the Bali zoo was a great experience especially since we were traveling with a kid. All of us were so excited to see so many of the wildlife animals and different species. It was for sure a learning experience for our child and as well as for us, adults. So, we felt glad the by including the zoo in our trip itinerary while visiting Bali with family, we made a great decision!
5 Surreal Places To Visit Near The Yoga Barn Bali In February 2022 With Your Pals!
2. Butterfly Park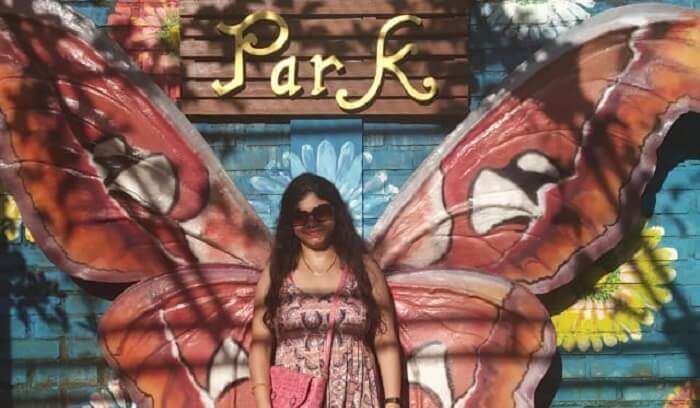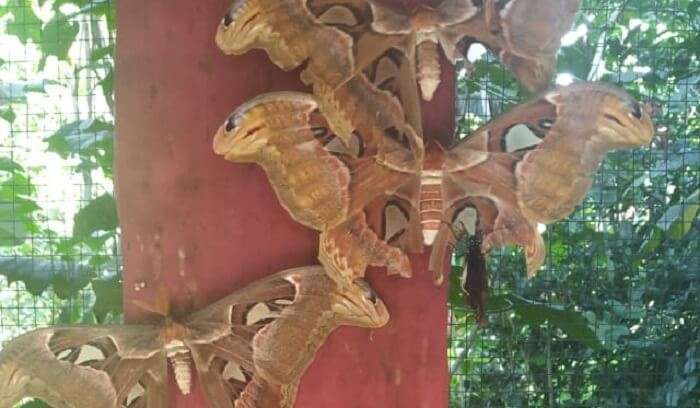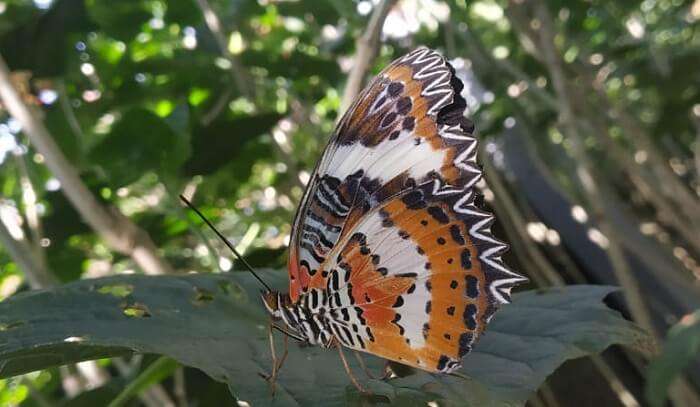 Butterfly Park is another amazing place to visit whether or not you have children. This place is an insect and butterfly conservation park. There are various educational tours that people can take to understand all about these butterflies. This park is full of various species of butterflies that can be spotted here. Other than this people can also see various stages of a butterflies life staring from an egg.
3. Tanah Lot Temple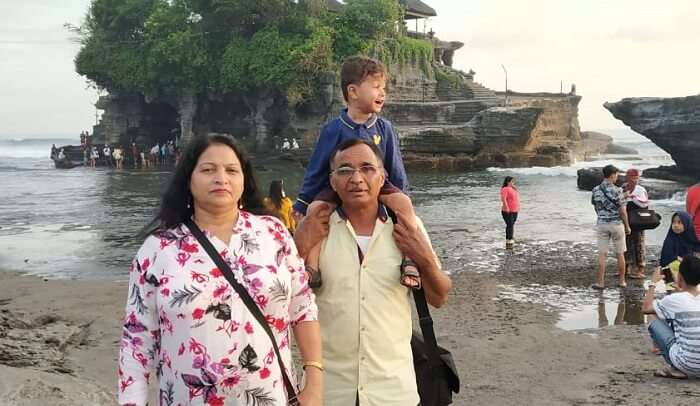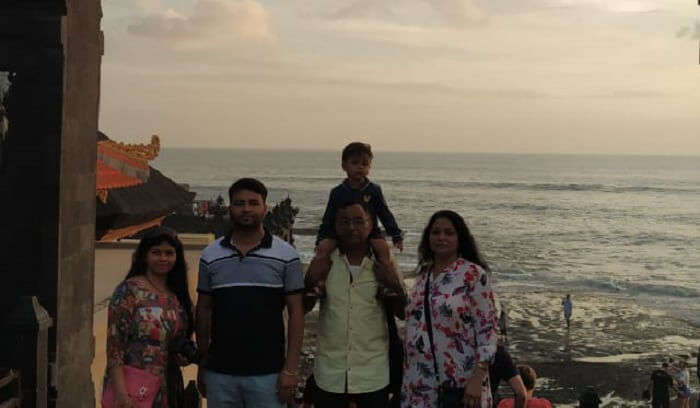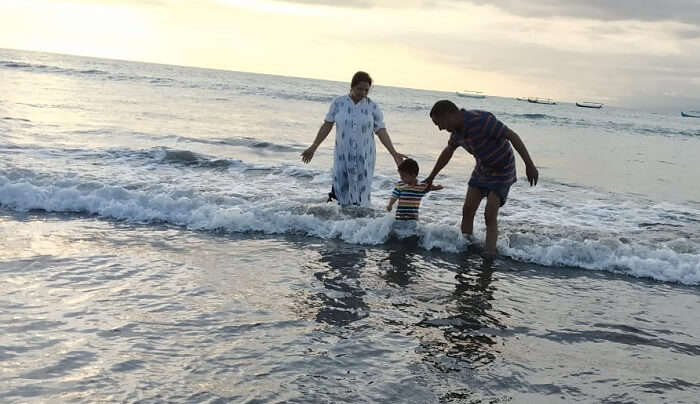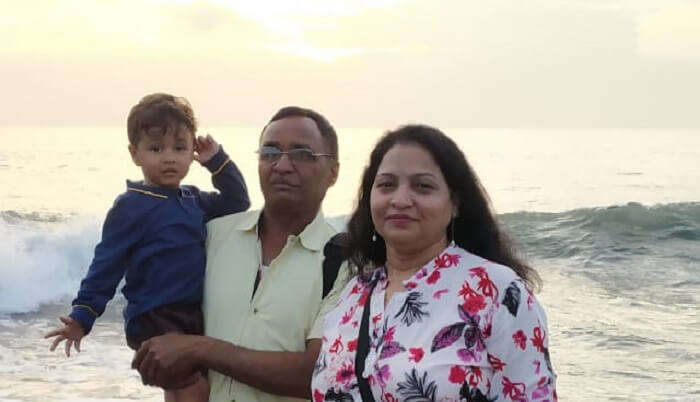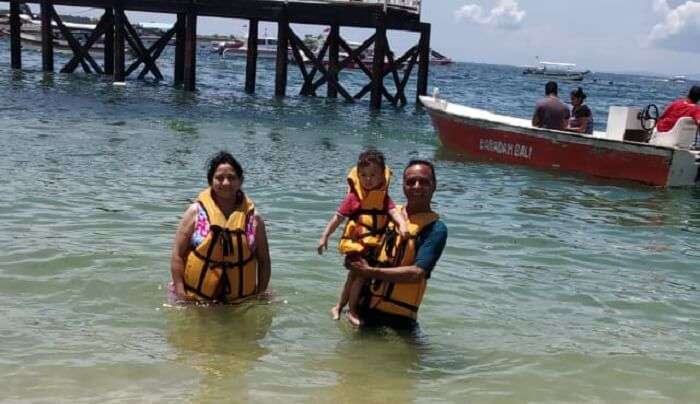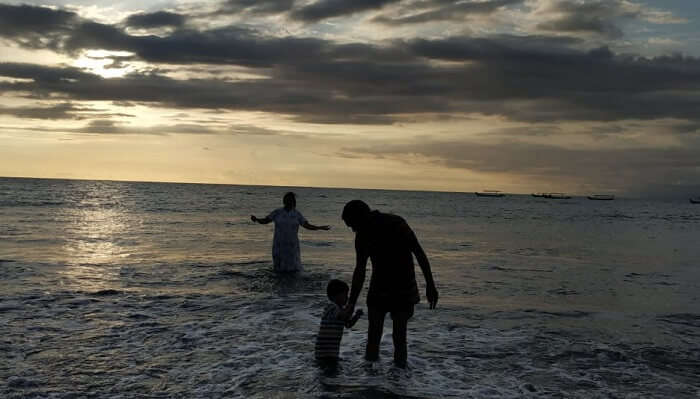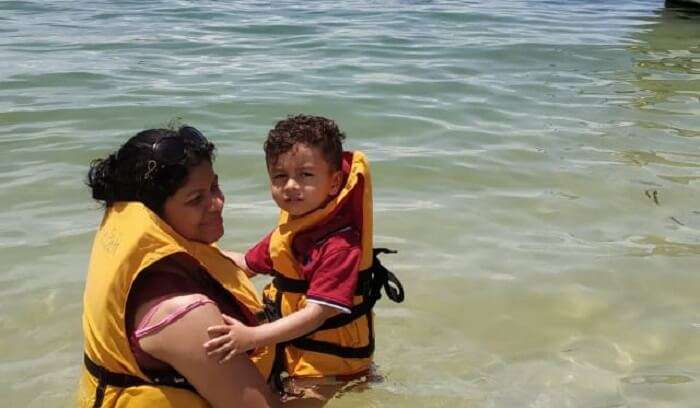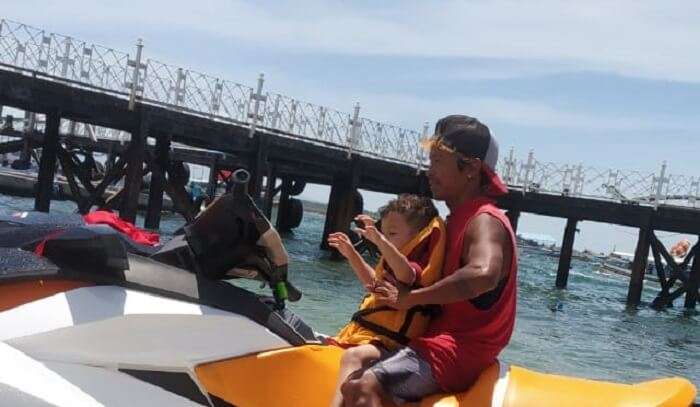 This is one of the most famous spots in Bali. This temple is known for its gorgeous location and the utmost beauty that is hard to find anywhere else. The temple is always full of people who come to see this temple and is definitely a must-include in your itinerary if you are visiting Bali with family.
4. Kintamani Tours Guide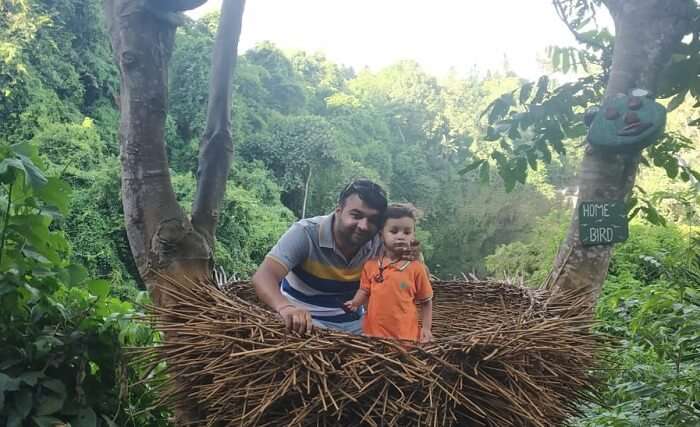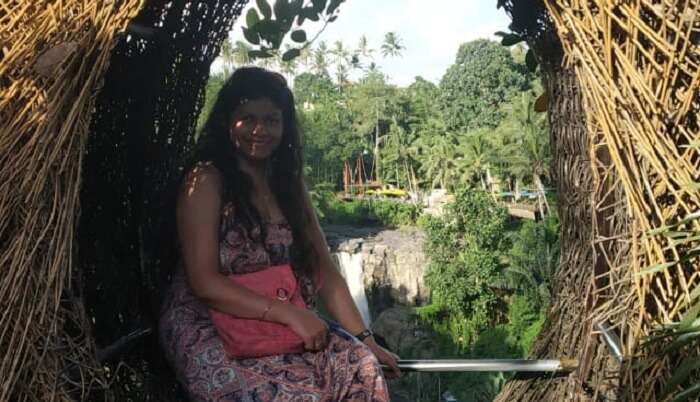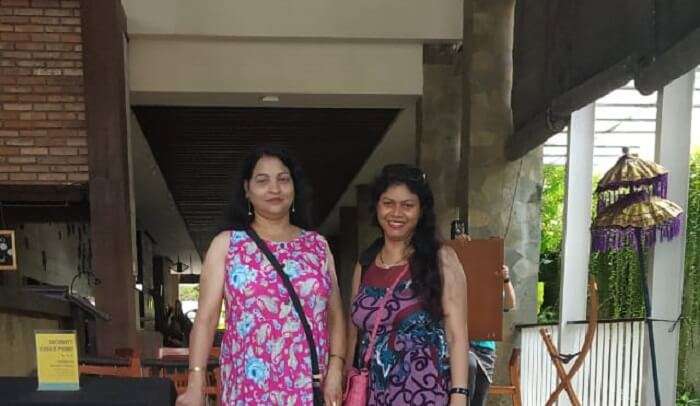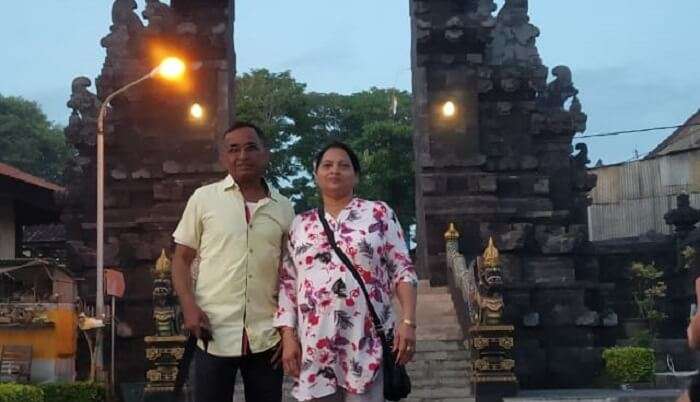 This trip takes you around to some of the most beautiful places in the northeastern Bali. People can expect to see sights like Mount Batur volcano, lakes, beautiful temples and historical features including ancient carved ruins. This is an 8-hour tour which is definitely worth it.
3 Astonishing Places To Visit Near Ayung River Rafting Bali In September
Food In Bali
Since Bali is one of the most famous destinations in the world hence there are several restaurants and cafes that have opened up all around the place. There are ample of options for people to choose from. The choosing becomes, even more, easier if you are a vegetarian. Since my family and I are vegetarians we tried a lot of Indian restaurants. We were very happy with each of our experiences in dining.
Shopping In Bali
We really enjoyed shopping in Bali. It was a surreal experience going around and going through the markets. We purchased several gifts and souvenirs for ourselves and our friends and family back at home. There are a lot of things that people can purchase for Bali. Some of the most popular gifts to buy are wooden crafts, beads craft, Aroma oils, natural soap, and many more.
Bali Tips For Travelers
Always carry a water bottle with you
Carry an umbrella that will protect from both rains and sun. The rains can be untimely and sun can be harsh, hence being under an umbrella can make a lot of difference
Always swim in a red flag zone. Do not cross over that sign as it can be very dangerous
When planning to visit a temple, dress moderately. It is considered disrespectful to reveal your knees, tummy, and shoulders
While shopping, you can always haggle but do it respectfully. Do not yell and try to reason out the price.
Nikhil And His Wife's Exquisite Honeymoon Escape To Bali In April!
Our Experience With Travel Triangle
It surely was one of the best decisions to approach TravelTriangle for our trip to Bali. They took care of every single thing and gave us a vacation all of us have been dreaming about and will now cherish throughout our lives. The agents made sure that all our details and requirements were met and we enjoy every moment spent in Bali. We definitely would recommend TraveTriangle to everyone who has been contemplating it.
34 Best Beaches In Bali To Visit In 2022 For An Exotic Mix Of Serenity, Seclusion, & Snorkeling!
My family trip to Bali was an amazing experience that I will never forget. All of us enjoyed this trip thoroughly and especially our kid who was the most excited and thanks to TravelTriangle. If you too want a similar experience then plan your trip to Bali with TravelTriangle and have a great time with your loved ones.
For our editorial codes of conduct and copyright disclaimer please click here. 
Common Questions You May Want To Know
Is Bali safe to travel to?
Yes, it is safe to travel to Bali but it is advised to stay a few kilometers away from the Mount Agung crater in east Bali, due to ongoing volcanic activity.
What language is spoken in Bali?
Balinese and Indonesian are the most popular languages spoken by locals.
Is the visa required for Bali?
Indians are provided with a visa on arrival for Bali. All you need is that you have a passport valid for the coming 6 months.
What is Bali most famous for?
Bali is an exotic place which is very famous for its beautiful sunsets, stunning beaches, lush green paddy fields, and various temples. There are numerous amazing things to do in Bali.
What is the best month to go to Bali?
The best times to visit Bali is April, May, June, and September. Even Christmas and Easter are the best months but clearly the busiest too. If you are visiting Bali with family, you can try and visit during the offseason.
People Also Read