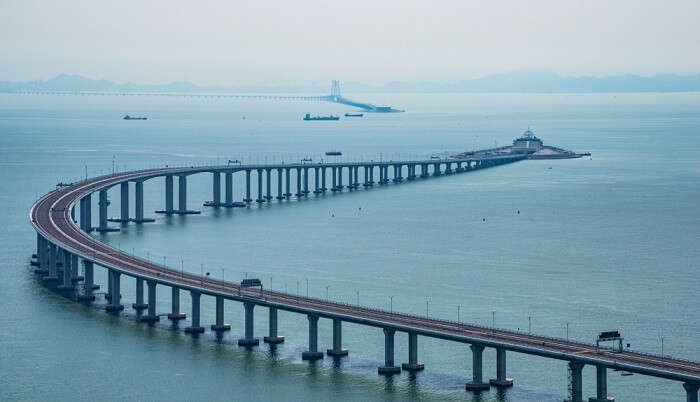 When it comes to the league of superlatives, China always manages to stay on top of their game. This time, it is a sea-bridge. World's Longest Sea Bridge connecting Hong Kong and Macau to the mainland Chinese city of Zhuhai is all set to open later this week.
The gigantic symbol of the Greater Bay Area, the 34-mile (approximately 54 km) bridge on the Pearl River Delta will link Zhuai, Hong Kong, Macau and 11 other cities on the route. The travel time between the cities will be drastically reduced from 3 hours to 30 minutes. Planning that shopping trip to Shenzen from Hong Kong just got easier!
While China already has the world's longest bridge in its kitty (Danyang Kunshan Grand Bridge), the Hong Kong-Zhuhai-Macau Bridge as the world's longest sea bridge will be another engineering feat.
The construction of the bridge took nine years to complete due to repeated delays. But as they say 'better late than ever'. However, private vehicles will need a special permit to cross the bridge whereas public transport is not even allowed.
How will you commute then?
The authorities will begin a shuttle bus service that will cost you around $8-$43 (INR 590-4,300) for a one-way trip. The permit for a private car will cost around $21(INR 1,544).
Suggested Read: 10 Reasons To Visit Hong Kong, The Sophisticated Fusion Of East And West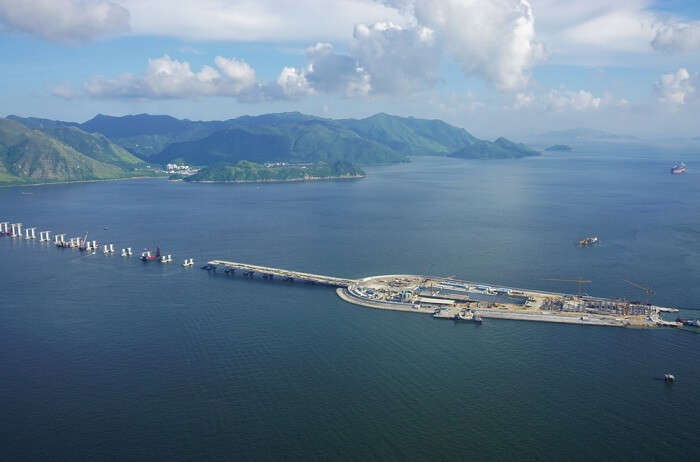 World's Longest Sea Bridge: Engineering Deets
The world's longest sea bridge has been constructed to withstand typhoons and earthquakes of magnitude 8.0. (Wow! Has it been made with Ambuja Cement! LOL)
About 400,000 tons of steel has been incorporated in the bridge which is 4.5 times more than San Francisco's Golden Gate Bridge.
There is a 6.7 km of a submerged tunnel to avoid busy shipping paths over the Pearl River Delta.
Further Read: Know How To Explore Hong Kong On A Budget, And In A Hassle-Free Manner!
While Hong Kong is already a popular tourist hotspot and Macau a gambling center, this architectural marvel gives you all the more reason to plan a smashing trip to Hong Kong soon with your friends or family.