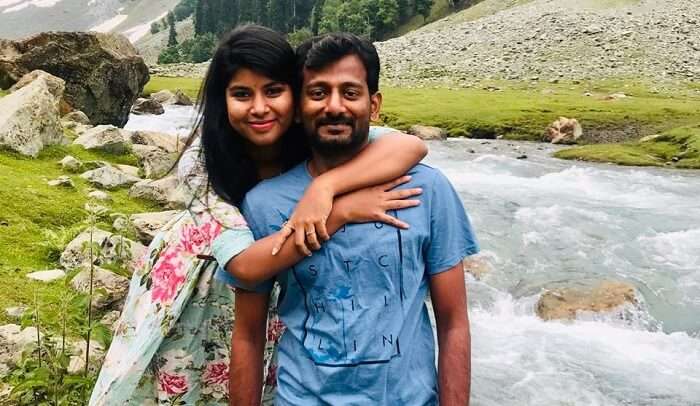 Kashmir has always been more than a mere place. It has the quality of an experience, or a state of mind, or perhaps an ideal." — Jan Morris
Jan Morris was right. Kashmir is like an ecstasy, a place so beautiful that you can never have enough of it. I had heard so much about how beautiful Kashmir is from my friends that I could not wait to visit this place. My husband and I had to visit Delhi for a function. So, it felt like a perfect opportunity to extend our visit and spend a few days in Kashmir. I had to see for myself how heavenly this place was and I couldn't believe my eyes.
We planned our 4 days itinerary for Kashmir with TravelTriangle and flew to heaven on earth. The locals were too good contrary to what we thought. We were very well
received and treated so well by the locals. People in Kashmir were so friendly. We made good friends there. We loved the Kashmiris. They were very well behaved, kind, and lovely to the tourists.
Trip Details
Trip Type: Group holiday
Number of people: 5 Adults, 2 children
Trip Duration: 4D/3N
Trip Cost: INR 50,000 per person
Trip Planner: Ritz Tour & Travels
Inclusions: Breakfast, Dinner, Transport, Accommodation, Airport Transfers, sightseeing
Exclusions: Flights, Gondola Ride, Pony rides
4 Days Itinerary For Kashmir
Day 1: Gulmarg
Day 2: Sonmarg
Day 3: Pahalgam
Day 4: Departure
Here's What Makes Kashmir A True Heaven On Earth
Weather In Kashmir
July seemed like a good time to visit Kashmir. Although we feared facing rainfall during this time, we got to see snow in Gulmarg and the weather was all nippy and clear.
Best Experiences In Kashmir
Here are the best experiences we had on our holiday. The 4 days itinerary for kashmir that we had planned was recovered with fun and exciting adventures.
1. Gondola Ride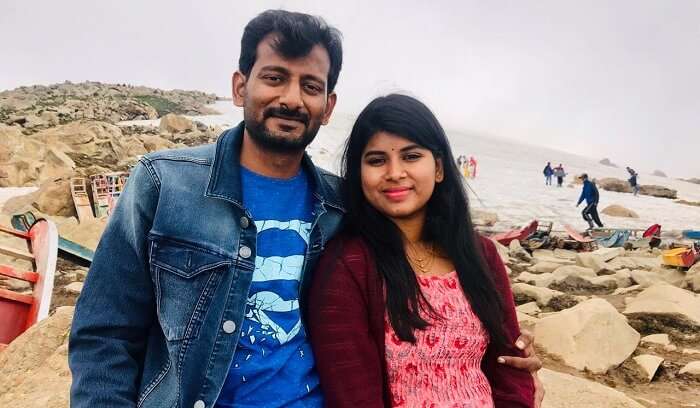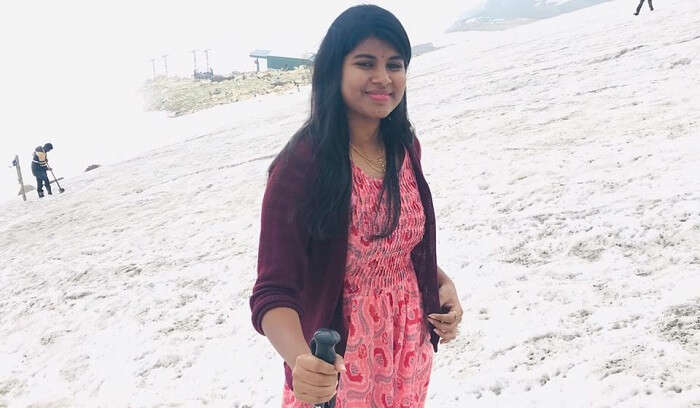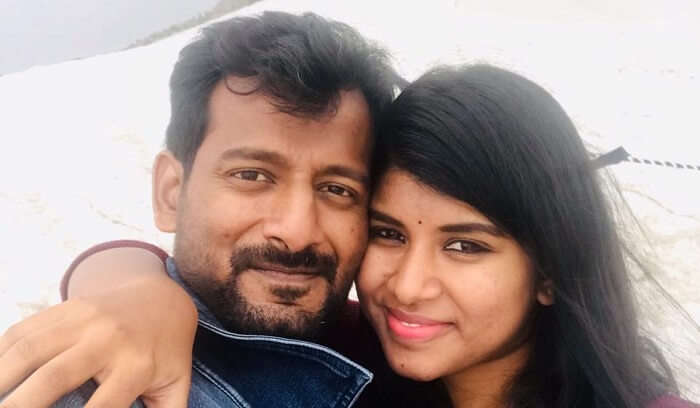 The Gondola Ride to Phase 2 was spectacular. We enjoyed sweeping the breathtaking panoramic views of the valley from the cubicle. It was oh-so-romantic!
2. Sledging & Skiing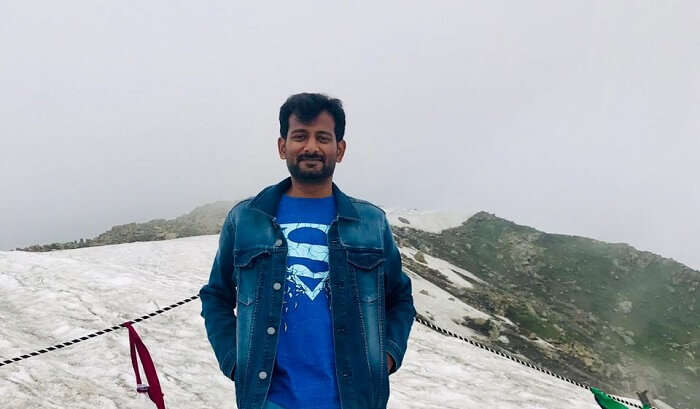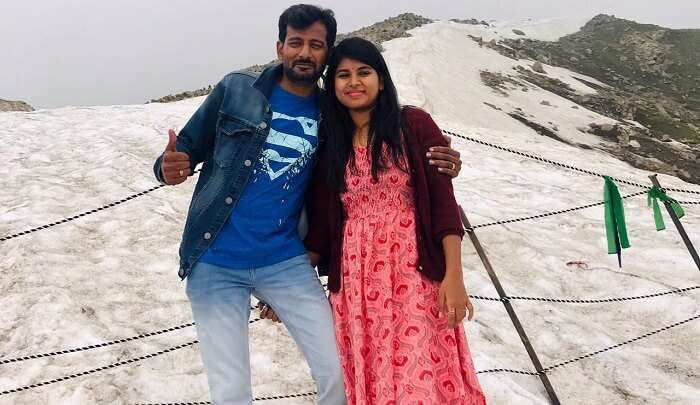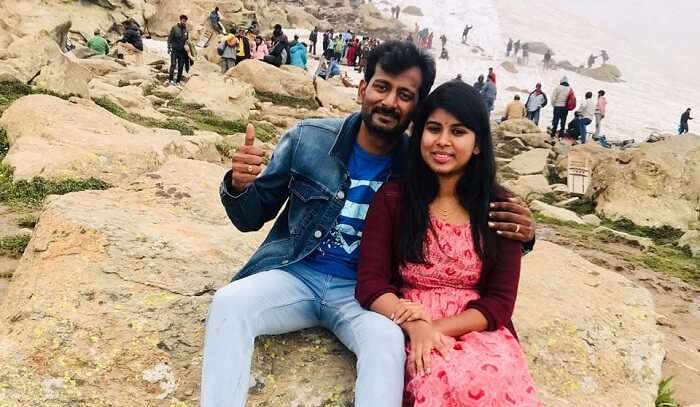 Our 4 days itinerary for Kashmir also included sledding and skiing in Kashmir. We had our share of fun in the snow. We were not expecting to see so much of snow in July in Kashmir but we got lucky.
3. Sonmarg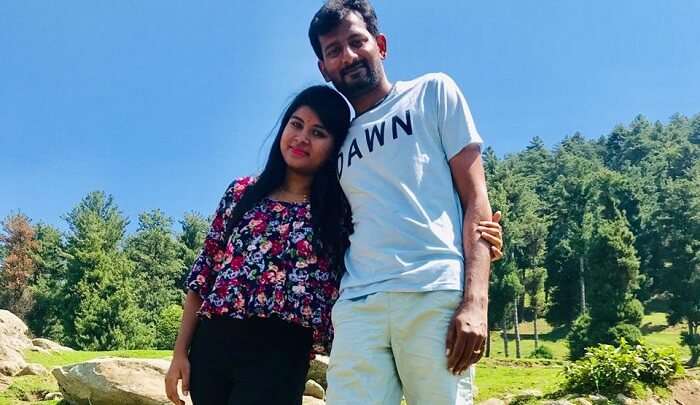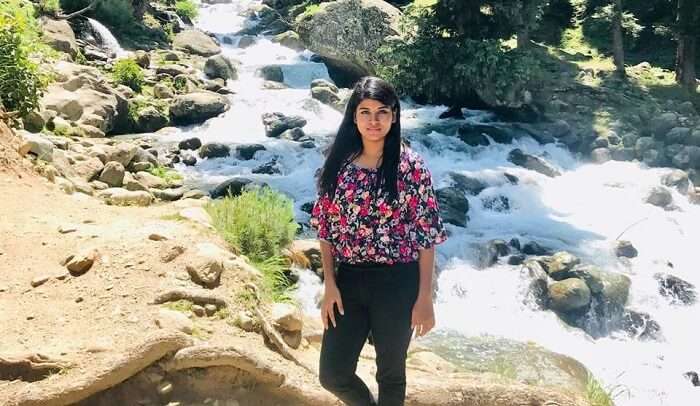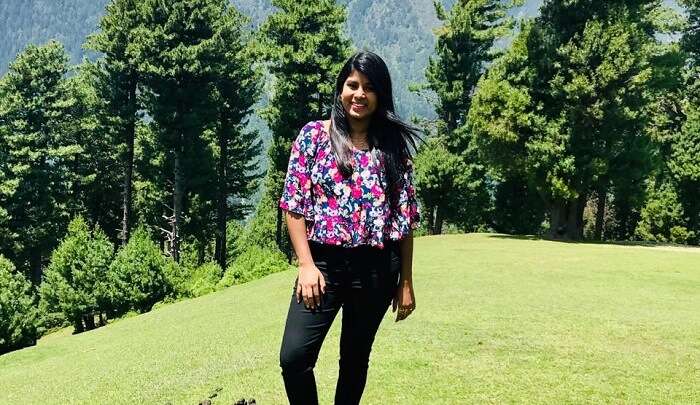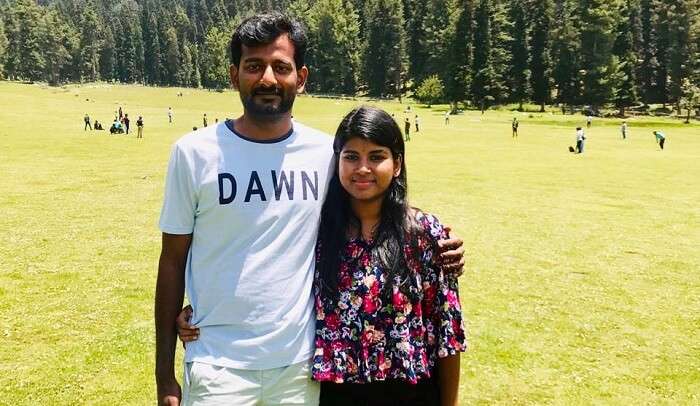 Sonmarg felt like a 'gateway to heaven'. I have never seen such a beautiful place in my life. I can visit Kashmir n number of times just to witness the beauty of Sonmarg over and again. You simply can't get enough of the beautiful landscapes here. The drive from Srinagar to sonmarg itself was so beautiful but that's just the trailer. Two eyes are not enough to witness the beauty of Sonmarg!
Visited Kashmir In September Yet? This Pocket Guide 2022 Will Tell You All About It
4. Pahalgam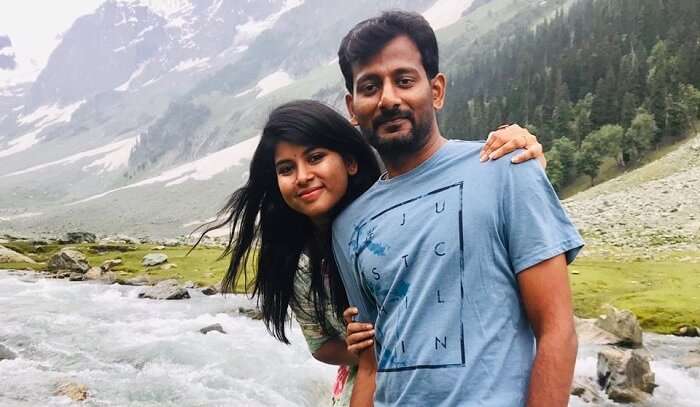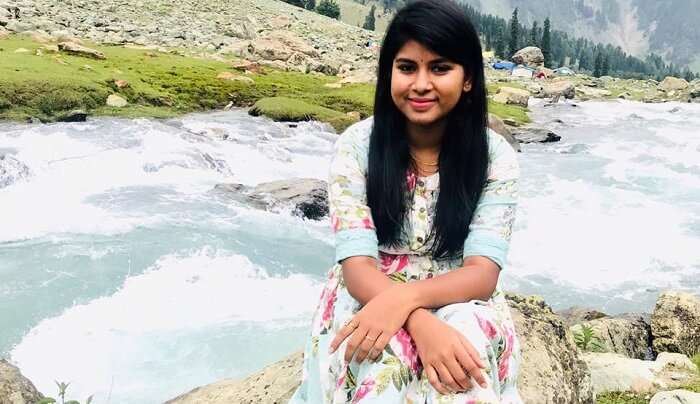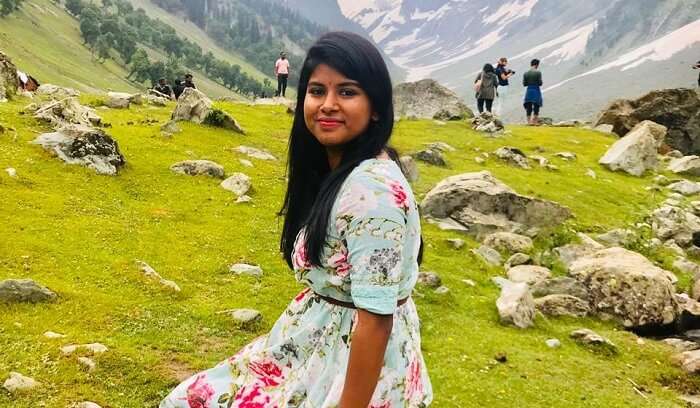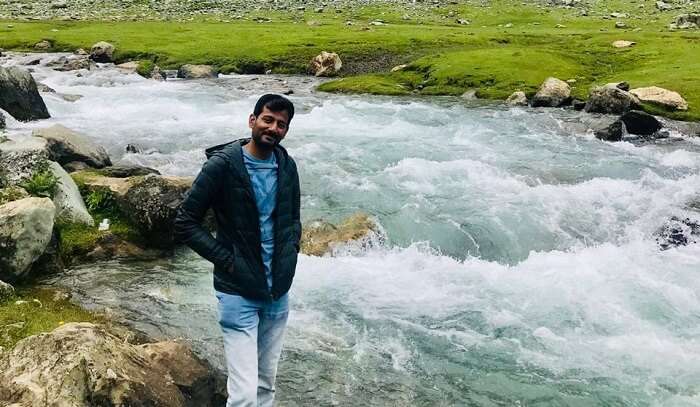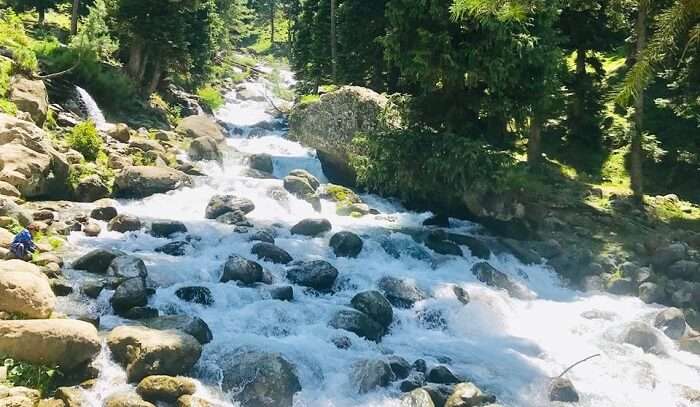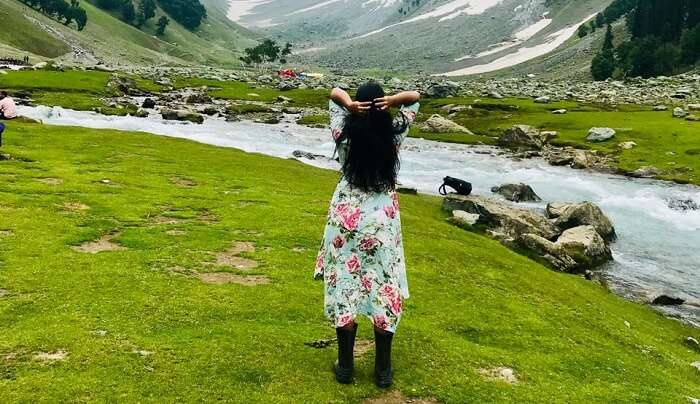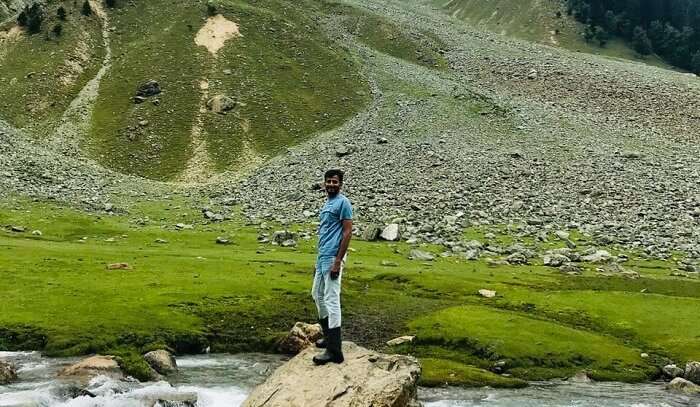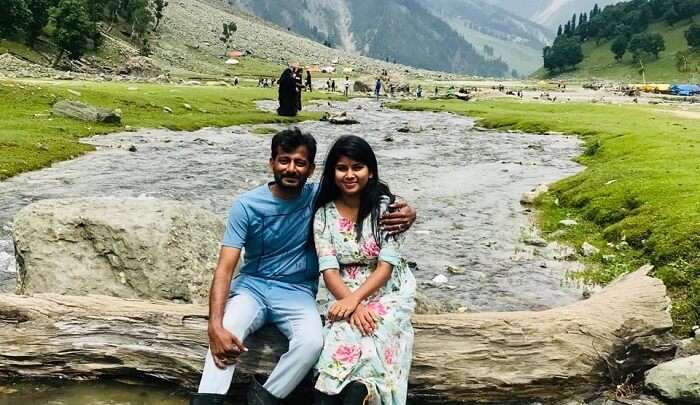 We enjoyed the scenic drive from Srinagar to Pahalgam. It is breathtaking and serene. The ride goes along the beautiful Lidder River banks. There were quite a few vantage points in Pahalgam from where we enjoyed the astounding landscapes of the Kashmir Valley like Kanimarg and Baisaran. Nature looked at its best at these places. We also explored one or two waterfalls in Pahalgam and they were simply amazing.
Where To Stay In Kashmir
Here are the hotels we stayed in during our 4 days trip in Kashmir. Our experience on the houseboat was the best and we recommend everyone to spend a few days on Dal Lake.
1. Hotel Zaryab
We enjoyed staying in comfortable and well-equipped rooms although service could have been Better.
2. Hotel Four Seasons
Four Seasons Hotel is one of the oldest in Kashmir. Though the rooms were old, hospitality was amazing.
3. Houseboat Anarkali
It was an awesome experience living on a houseboat in Dal Lake. The rooms were exceptionally good and the hospitality of the staff was spot on. We truly enjoyed our stay.
20 Best Hotels In Kashmir For Both Luxury And Budget Vacationers (2022)!
Shopping in Kashmir
We did not get much time for shopping but there were a few essential and famous items we absolutely had to buy in Kashmir:
Pashmina Shawl
Organic Saffron
Dry Fruits like almonds, walnuts, cranberries, blueberries
Pashmina Poncho
Handmade Sweaters
What To Pack For Kashmir Trip
Here is what we packed for our 4 days trip in Kashmir. Don't leave these essential items from your packing list.
Shoes
Sunscreen
Some snacks
Jacket
Shawl
Socks
Is Kashmir Safe To Travel? See This Man's Wonderful Family Trip And Judge For Yourself
Kashmir Travel Tips
Here are a few tips that would come in handy to fellow travelers visiting Kashmir to have an amazing holiday in the valley.
Bargain for pony rides. Take help from your driver and get the nominal rate otherwise these people will charge you 4x-5x rates.
You don't need pony rides in Gulmarg as the Gondola Ride is at walkable distance from the parking lot.
Buy pashmina shawls and saffron from authentic shops for pure quality instead from dal lake floating markets.
Pack some snacks with you as you don't get many options except maggi and tea when you go to places like Sonmarg and Pahalgam.
Be early to the attractions to get cheaper pony rides and photos without being photobombed. After around 9.30 or 10am, the parking lots at sonmarg and pahalgam get overcrowded and you really can't take your time to bargain as its flooded with ppl.
How To Reach Kashmir
We took direct flights from Delhi to Srinagar. We were picked by our executive at the airport and later dropped to our hotel room in the car. Flight is the only best way to reach here as it saves you time.
Experience With TravelTriangle
This is my second package with travel triangle after we had a memorable trip in mauritius. Kashmir was indeed a hassle free trip. Our agent Ritz Tours & Travels went way beyond to make sure we were comfortable on our trip at all times.
The owner Shoukat Meer did meet us in person and made sure everything was going fine. Our executives were constantly in touch with us and helped us in every possible way throughout the trip. Our driver Fayaz was very friendly and was of utmost help. He helped us get the best rates for pony rides and other shopping stuffs.
Choosing travel triangle and Ritz tours and travels was the best decision. Highly recommend Ritz tours and travel. I could actually rate them 6 on 5. Excellent service and support .
23 Things To Do In Kashmir In 2022 To See The Best Of This Heaven On Earth!
Our 4 days itinerary for Kashmir proved to be successful as we had so much fun and delight in the heaven. Anyone who has never been here before should plan a vacation to Kashmirand see for themselves what the hype is all about. I can visit this place over and over again. Kashmir is heaven on earth.. True. Kashmiris are no less than angels.
Common Asked Questions
How many days do I need in Pahalgam?
One day is enough for Pahalgama. You can start early in the day and spend the entire day sightseeing and soaking the beautiful views of Pahalgam.
How can I go to Gulmarg from Srinagar?
There is only one way to reach Gulmarg from Srinagar i.e. by car. You can book a cab or ask your travel agent to arrange transport for you.
What is the best time to visit Gulmarg?
The best time to visit Gulmarg is in summers from March-June. There is just enough snow for you to enjoy adventure activities and the scenery is immensely beautiful.
Comments
comments