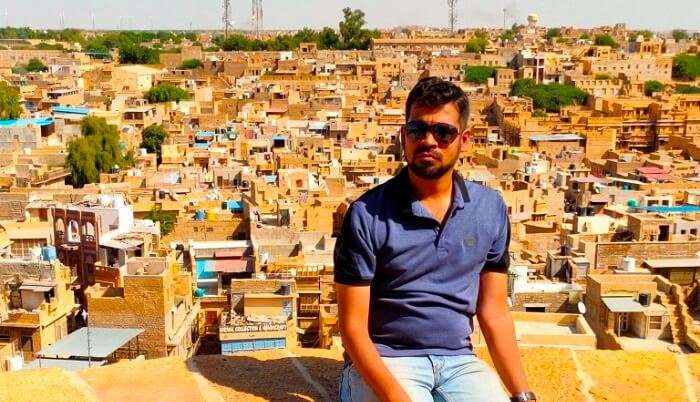 Home to majestic forts, palaces, and numerous cultural sites, Rajasthan is widely known for the liveliness it offers. Boasting a rich traditional value and hospitable locals, this destination never ceases to impress its visitors. Like many, Bakir planned an 8 days trip to Rajasthan in October with his family. Since he already traveled with TravelTriangle, he need not look for any other travel organiser. After booking an amazing package, all he experienced was enjoyment with his family. On his fantastic trip, he visited almost all the attractions in Rajasthan including Jaisalmer, Bikaner, Ajmer, Jodhpur, Jaipur, and Pushkar. Check out how he made the most of his holiday while engaging in various memorable experiences.
Details Of Our Trip
Trip Type: Family Trip
Cost: INR 69500
Duration: 9 Days & 8 Nights
No. Of People: 3 Adults & 4 Children
Inclusions: Accommodation, Breakfast, Taxes, Transfers, Sightseeing, Private Cab
Exclusions: Lunch, Dinner, Personal Expenses, Insurance
Our Itinerary
Day 1: Arrival in Jaipur & Sightseeing
Day 2: Visit to Amer fort, Hawa Mahal, Jantar Mantar, etc.
Day 3: Arrival in Pushkar & Sightseeing
Day 4: Arrival in Bikaner & Sightseeing
Day 5: Arrival in Jaisalmer & Sightseeing
Day 6: Visit to Jaisalmer Fort, Tanot Mata Temple, Jaisalmer war Museum
Day 7: Arrival in Jodhpur & Sightseeing
Day 8: Visit to Kumbhalgarh Fort & Ranakpur Jain temple
Day 9: Shopping & Departure
14 Places To Visit Near Ranthambore To Embrace The Ancientness Of Rajasthan In 2022!
Weather In Rajasthan
Since we traveled in the month of October, we actually ditched the scorching heat that Rajasthan is famous for. The weather was lovely during both day & night. Moreover, we could have immense fun while enjoying the pleasant weather. The best part about planning a trip during this time was that it was not a tourist season, hence there was not much crowd. So, we could thoroughly explore each and every attraction and make the most of our Rajasthan tour in October.
Some Highlights Of Our Trip
On our 8 days trip to Rajasthan in October, we got the chance to visit some of the best tourist spots. Here I am jotting down some memories that are etched in my heart forever:
1. Jaipur: Getting Mesmerized By The Pink City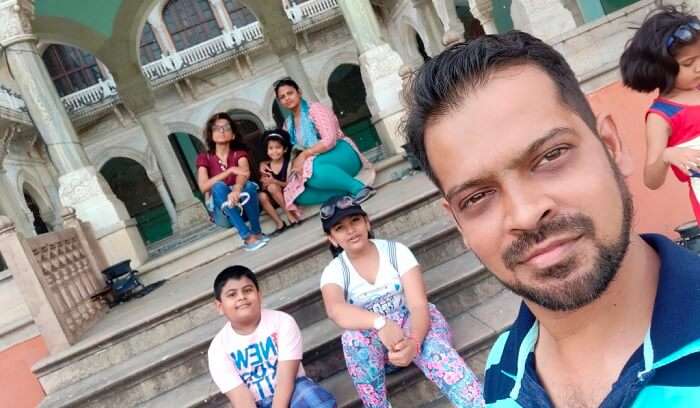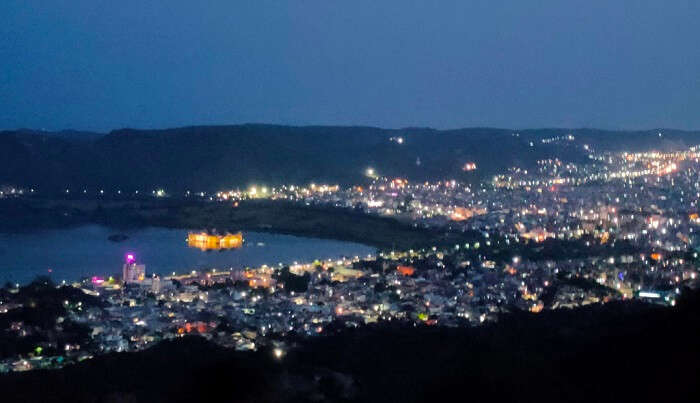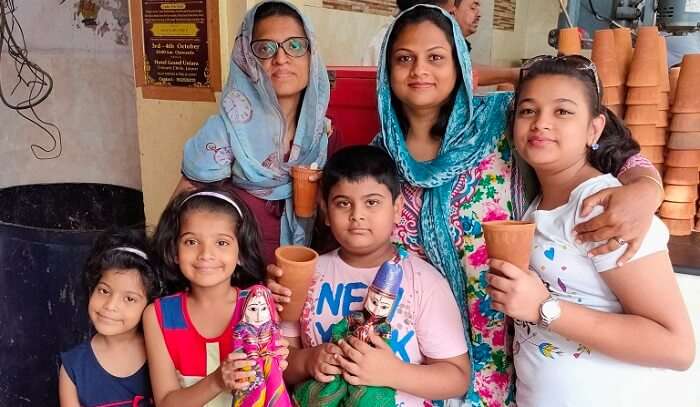 Our first destination was the "Pink City" called Jaipur. The moment we entered the destination, we could feel the serenity it holds. There's a famous place where delicious lassi is served. Next, we headed towards the Albert Hall Museum which is a commendable example of Indo-Saracenic architecture. Next, we headed to Amber Palace and then to Hawa Mahal. Both the sites had their own charm and offered us a lovely time.
10 Breathtaking Hill Stations Near Rajasthan That Should Be On Your Bucket List
2. Pushkar: Soothing Our Souls At The Temple City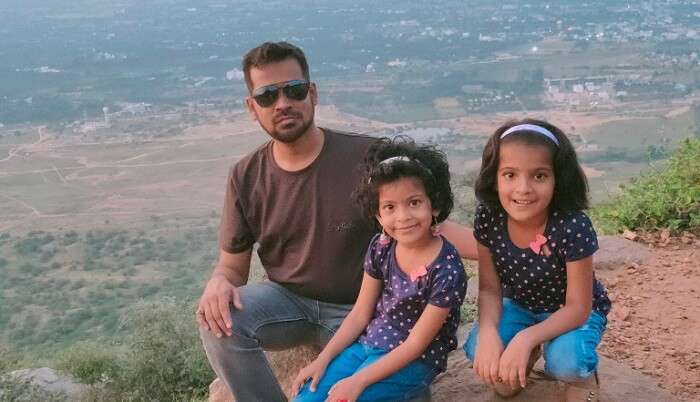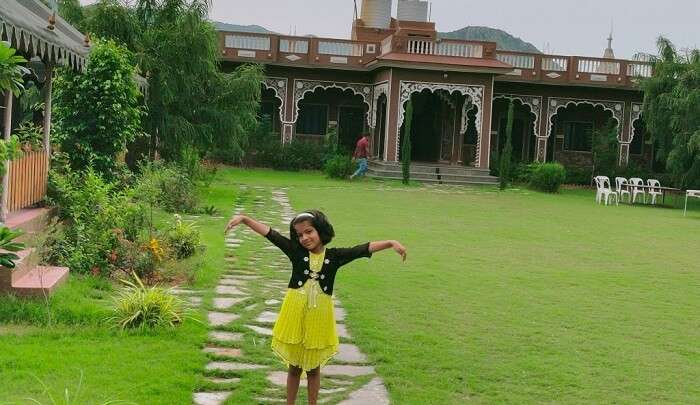 Our day 3 was dedicated to Pushkar which is famous for its holiness. In Pushkar, we visited the famous Savitri Temple, Brahma Temple, and Karni Mata Temple. Not only this, but we also paid a visit to Ajmer dargah on our way to Pushkar. Within just one day, we explored so many places and the amount of fun we had is actually infinite.
3. Bikaner: Enjoying On The Land Of Camels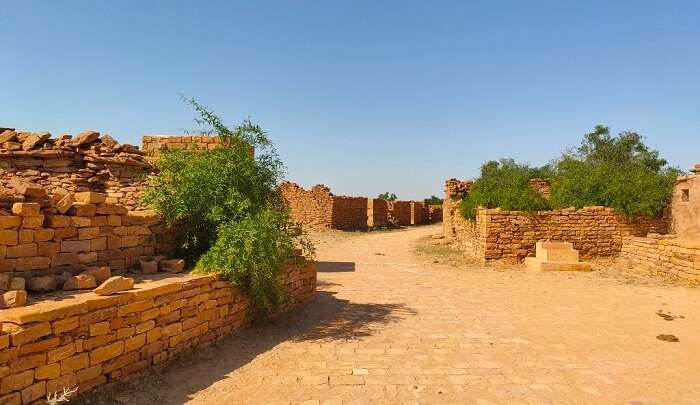 Next, we headed to Bikaner where we got the chance to see camels a little more closely. After reaching Bikaner early in the morning, we proceeded to camel breeding farm. There we got to learn about the habits of camels and their breeding methods. We also roamed around the farm and looked at how they are fed. All in all, it was such a wonderful experience which we will not be able to experience anywhere.
4. Jaisalmer: Feeling The Magic Of Golden City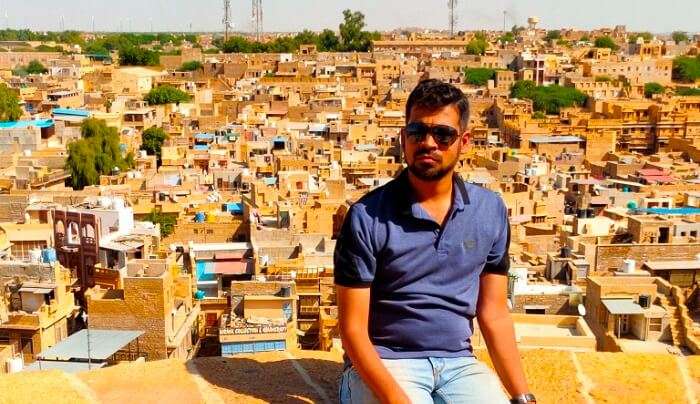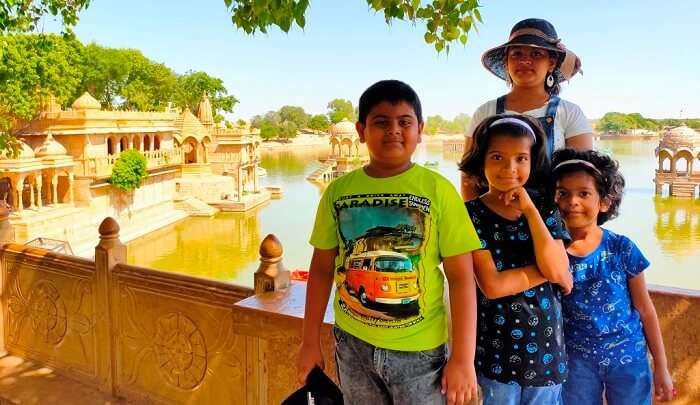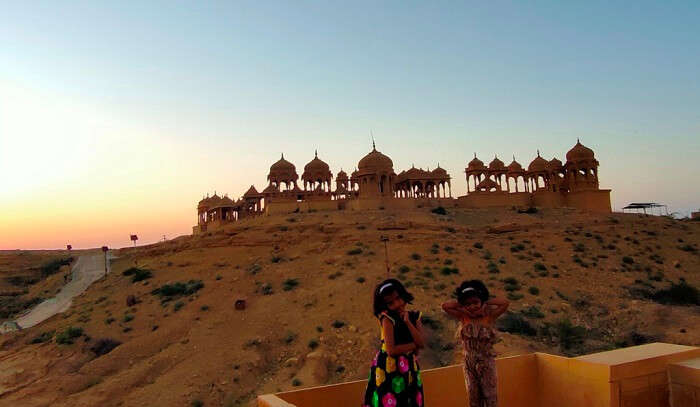 Our next stop was Jaisalmer where we reached in the afternoon. Upon reaching the destination, we instantly immersed ourselves in the beauty of it. There, we visited Gadisar Lake which interestingly is a man-made lake. After this, we also explored the Jaisalmer War Museum which offered a great time especially for children. They got to know about the rich history of India. Apart from this, we also went to Kuldhara which is a small quaint village offering travelers a peaceful time. We also made the most of our vacation while going on a safari. 
Shopping In Bikaner: A Guide To Buy Authentic Rajasthani Crafts In 2022
5. Jodhpur: Imbibing Serene Vibes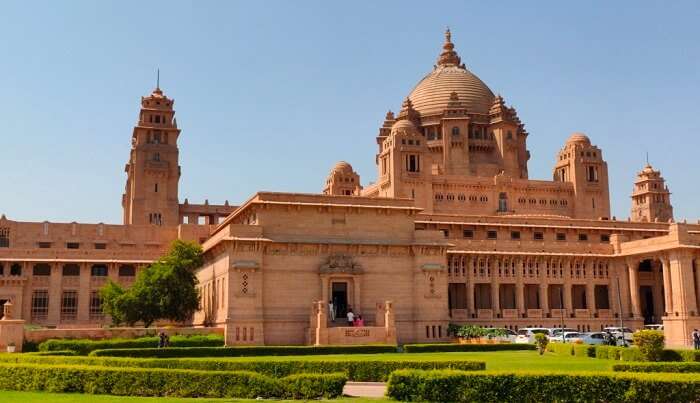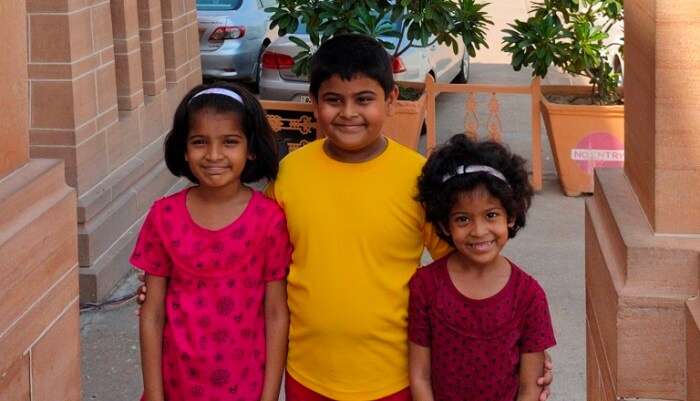 This was the last destination of our lovely trip to Rajasthan. Also known as The Blue City, Jodhpur is a must-visit place in Rajasthan. To bid a wonderful adieu, we visited various tourist spots such as Mehrangarh Fort, Jaswant Thada, and Umaid Bhawan Palace. After that, we visited local markets to buy some souvenirs. Moreover, temperature in Jodhpur in October made our vacation all the more exciting.
Our Personal Expenses In Rajasthan
Since our transfers and accommodation were managed by TravelTriangle, we really didn't have to spend much on our trip. Also, we found the food to be quite cheap in Rajasthan. There were various affordable restaurants where delicious food was offered at cheap prices. So, we think that 10-15k per4son person would be enough for extra expenses that include shopping as well. However, there are some places and forts in Rajasthan where the prices of entry fees are quite high. So, in case you are on a budget trip you can skip visiting those attractions.
Shopping In Rajasthan
Shopping in Rajasthan is indeed a must-try experience for all the travelers. There is so much to buy from here that one can actually enjoy a shopping spree. We also bought some souvenirs from Jaisalmer fort. Apart from this, there are some shops which are run by the government where prices are comparatively cheaper.
Safari In Rajasthan: 12 Camel Safaris That'll Make Exploring Deserts An Unforgettable Experience
Restaurants In Rajasthan
Finding delicious food is not at all a hassle in Rajasthan. Dal bati churma which is the staple food of Rajasthan was what we savored the most. All in all, the food quality was great and interestingly, there are various restaurants available where you can get meals a cheap prices. Apart from this, the top restaurants in Rajasthan offer delicacies from various parts of the world.
Hotels In Rajasthan
We got the chance to stay in various hotels while exploring major destinations in Rajasthan. The quality, services, and hospitality were up to the mark of all the hotels. However, we felt that the hotel in Jaipur could have been better. Nevertheless, all the accommodations were great and since all of them were centrally located, we could get access to various attractions. Here is a list of some of the famous hotels in Rajasthan we stayed at:
Jaipur: Hotel Golden Heritage
Pushkar: Pushker Vela
Bikaner: Hotel Bharat Palace
Jaisalmer: Hotel Royal Heritage
Jaisalmer: Vinayak Desert Camp
Jodhpur: Hotel City Centre
A Group Trip To Rajasthan That Was A Mix Of Fun, Adventure And A Cultural Touch!
How To Reach Rajasthan From Mumbai
We boarded a train from Mumbai to Jaipur which took us around 15 hours to reach the final destination. Since it was an overnight journey, it was quite smooth and we hardly realized when we reached Rajasthan.
What To Pack
Sunblock &  hat
Power bank
Mini first-aid kit
Enough cash
ID proofs
Mosquito repellant
Our Experience With TravelTriangle
This was our second trip with TravelTriangle and much like the first trip, this one was also immensely memorable. On our 8 days trip to Rajasthan in October, we managed to explore the best of Rajasthan. Our itinerary was planned in a manner that nothing major was left to explore. Moreover, our agent was quite helpful and was connected with us throughout our journey. I will surely plan my 3rd trip with TravelTriangle!
Get The Rajasthani Bohemia On! 17 Amazing Shopping Places In Jaipur To Explore In 2022!
Exuding sheer splendour and unparalleled beauty, Rajasthan is one of the best destinations to visit in india. Mubasshir planned an 8 days trip to Rajasthan in October with his loved ones to enjoy some days away from the hustle & bustle of city life. And, as expected, they were able to enjoy a vacation while indulging in various experiences. If you are motivated enough by his travel story, then wait no more and plan a trip to Rajasthan with travelTriangle.
Common Queries You May Have
Which are the best forts one must visit while traveling to Rajasthan?
Which city is the best Udaipur or Jaipur?
Both the destinations boast their own uniqueness. If you are more inclined towards history and nature, then you must visit. Moreover, Udair is also famous for being a peaceful tourist destination. However, if you are looking for connectivity and wish to see the best of Rajasthan, then Jaipur is the place to be.
What is the best time to visit Rajasthan?
As suggested by travelers and locals, the ideal time to plan a trip to Rajasthan is during the months between November to February. During this time, the weather is immensely pleasant and you will be able to explore the tourist attractions without having to worry about the scorching heat.
Which are the best places to eat in Jaipur?
Here is the list of top-rated restaurants in Jaipur: 1. Jaipur Adda 2. The Rajput Room 3. Zolocrust 4. RJ 14 5. Taruveda 6. Chao Chinese Bistro 7. Tapri Central 8. Handi 9. Dragon House 10. Samode Haveli 11. The Foressta 12. 1135 AD Apart from this, we would also recommend future travelers to try out street food in Jaipur.
What is the distance between Udaipur and Jaipur?
The distance between both destinations is approximately 393.4.