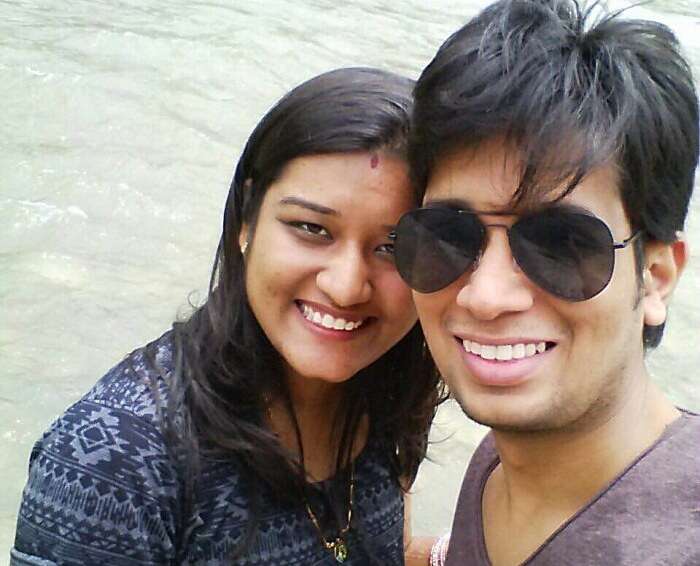 Read how a longing for adventure and tranquility leads Anurag and his wife to the perfect honeymoon destination- Bhutan. Their hopes and prayers were duly answered as what they got from Bhutan was clearly up to the mark and beyond. They booked a package via TravelTriangle for INR 58000 and it covered their transfers, accommodation, sightseeing, flights, and meals.

I wanted a trip which would fall in my budget and provide me with the comfort and luxury of a honeymoon. After looking at various options, I finally decided on a honeymoon trip to Bhutan as it fit right into my budget and travel priorities.
Moreover, it was a beautiful scenic destination and to top it all, was one of the most happiest countries in the world.
So I began searching for Bhutan tour packages on TravelTriangle website since I was already aware about their marketplace & competitive quotes concept. I raised a request for a trip to Bhutan and soon enough, was contacted by a consultant from TravelTriangle, who understood my requirements.
The representative connected me to various agents providing packages for Bhutan. These agents gave me different quotes and I selected the best quotation from 'Jasper Trips'. I was happy that I got the itinerary modified according to my needs in the best price possible.
My wife and I were very excited for the start of our new life together in such an adventurous manner.
Day 1: Arrival in Thimphu

We started our journey from Mumbai and landed in Kolkata. After a change of planes in Kolkata, we landed in Thimphu at 8 am. Upon our arrival, the taxi guy was present to pick us up from the airport.
Bhutan looked simply fabulous and we were awestruck by the huge mountains that surrounded us!
Later on, we were taken to the hotel and were welcomed warmly by the hotel staff. Post the check in, we rested for a few hours and then proceeded on for the incredible Thimphu sightseeing tour in our taxi. The taxi driver was very well informed and spoke good Hindi which led to a comfortable and interesting experience.
The first spot we visited was called the Kuensel Phodrang or the Buddha Point in common tongue. This place boasted of a neatly constructed courtyard with a massive Buddha statue in the middle which was also the main worshipping area for the majority of Buddhist population in Bhutan.
Later on, we saw a few other public monuments and statues in Thimphu that were built to reflect the peaceful and prosperous nature of the region. Amongst the places visited, we really liked the Tashichho Dzong (Fortress of the Glorious Religion) which was also the center for the Government and the religious head in Bhutan.

In the evening, we proceeded towards the central market of Thimphu where we tried authentic cuisine of Bhutan. The food was delicious, and with a happy mind and a full belly we headed back towards the hotel and retired for the night.
Day 2: Heading to Paro

We woke up next morning and post breakfast, checked out of the hotel in Thimphu. Our next destination was Paro, a scenic town which was 60 km west of the capital city. It was a quiet and peaceful place located in the Paro valley.
We checked into our hotel in Paro and soon after began our sightseeing journey. First destination for us were the ruins of Drukgyal Dzong. This was a monastery initially built as a fortress about 300 years ago and now only the ruins of this great architectural marvel remained.
Next up, we were driven around the Paro Valley to enjoy the scenic views of the valley and the river streams that cut right through the town. We stopped at the main street in Paro which had small shops constructed on either side of the road. This market was a heaven for someone who loved shopping and was wanting to buy Buddhist souvenirs.
After enjoying a fruitful time in the market shopping and interacting with the locals, we returned back to the hotel in the evening. Afterwards, we had dinner and then rested for the night.
Visit These 53 Tourist Places In Bhutan In 2022 To Change Your Worldview
Day 3: Tiger Monastery Trek

This was the day we were most looking forward to in our honeymoon trip to Bhutan since it involved a lot of adventure.
We woke up in the morning early, had breakfast and then proceeded via taxi to reach the starting point of the trek to the Tiger Monastery (Taktshang Monastery). The trek to the Tiger Monastery was one of the most scenic treks I've done in my life. After walking for approximately 5kms we reached the monastery which was located on the edge of a mountain off a ridge.
This monastery held great significance since Guru Padmasambhava (the Guru who introduced Buddhism in Bhutan) had meditated on the ridge where the monastery is built for a period of 3 years, 3 months and 3 days.
We truly felt blessed having visited a place which was divine in its very foundation and was an example of peace and tolerance. As the sun set on yet another fascinating day in Bhutan, we reached back to the hotel with tired legs but refreshed minds. After having dinner, we proceeded to our rooms for a well deserved night's sleep.
 From Trekking To Rafting, Know The Best Things To Do On A Trip To Bhutan With Friends
---
Planning your honeymoon but confused about where to go? These honeymoon stories help you find your best honeymoon trip ever!
Real honeymooners. Real stays. Real opinions to help you make the right choice.
---
Day 4: Departure

The final day of our honeymoon trip was upon us. We woke up in the morning and checked out of the hotel in Paro. We were subsequently driven to the airport for our return flight back to India in the morning at 9 am.
Witnessing beauty, tranquility and harmony in a country on such a level was truly a unique experience. I think there was enough evidence in our short 4 days in Bhutan, that the country and it's people truly live a happy and satisfied life due to their understanding of life and it's true meaning.
Visiting such a hidden gem with my wife made this experience all the more special and surely one day I would like to return with my family to this peaceful abode.
High Points: Completing the scenic trek to Tiger Hill Monastery.
Low Points: I requested and paid for flower decorations in our Honeymoon suite in Bhutan which wasn't provided to us.
Tips for Travelers: 6-8 days is the ideal duration of visit if you want to see all the beautiful places Bhutan has to offer.
Reasons Why You Lose A Lifetime Travel Experience If You Miss Out Bhutan
Feel the love of mountains in Bhutan! Experience a blissful holiday in the lap of nature! Plan a trip to Bhutan right away and head out on a romantic journey to this mystical land with your partner.
---
Looking To Book Your Honeymoon Package?
Book memorable honeymoon on TravelTriangle with 650+ verified travel agents for 65+ domestic and international destinations.
---