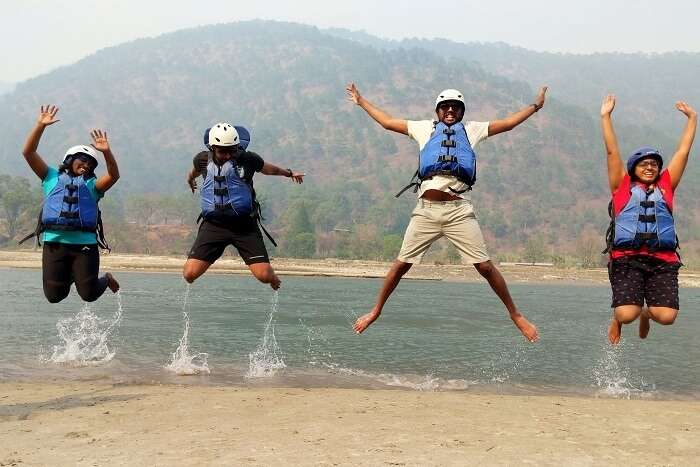 My wife and I are based out of Bangalore, and we love to travel at every given opportunity. We love to stay in a place and explore offbeat escapes at our own pace rather than moving around a lot during our vacation.
Post embarking on a high-altitude trek in Sikkim right after our wedding and Himalayas being our favorite destination, we couldn't help but falling in love with the mountainous landscape of Bhutan. And our experience in the Land of Thunder Dragon turned out to be an inexplicable one!
For me, traveling is all about learning new things and meeting new people. Every place I and my wife visited had something unique to offer and led us to gain a new perspective. Similarly, the tag 'happiest country in the world' is what attracted me to Bhutan. And while I was planning my trip to Bhutan with friends, I wanted a trustworthy solution that would help me book my trip in advance.
Details Of Our Trip To Bhutan With Friends

Bhutan Travel Tips 2022: A Guide That Unfurls Essential Bits Of Info For Tourists!
Trip Duration: 11 Days & 10 Nights
Trip Type: A fun-filled, thrilling, and an adventure-packed getaway to Bhutan
Trip Cost: INR 1,38,500
Agent: Bhutan INC
Inclusions: Accommodation at Hotel Lhaki at Phuentsholing, Hotel Norbuling at Thimphu, Drubchhu Resort & Wangdi Eco Lodge at Punakha, Nga-Yapling Farm Lodge at Phobjikha, and Yangki Resort at Paro, trek to Paro Taktsang, local sightseeing at all destinations, buffet breakfast, airport transfers, local transfers, cab fare, immigration formalities, GST, and taxes
Exclusions: Airfare, lunch, travel insurance, surcharges, personal expenses, and anything not included in the itinerary.
Luckily, I heard about TravelTriangle from my dad who is also an avid traveler and had booked a trip to Sri Lanka using their app. To my surprise, all I had to do was just put in a request, choose one of the quotes given by the top three agents, and gear up for the trip. And just like that, all we were left with was the curiosity to meet the amazing people and experience the culture that made Bhutan a happy country.
The Journey Of Our Trip To Bhutan With Friends
Day 1: Touchdown Bhutan!
On the first day, we reached the Bagdogra airport by 3 PM from where we were picked by our driver aka guide Subhash. Soon we were on our way to the town of Phuentsholing and we reached the border around 8 PM.


 Reasons Why You Lose A Lot If You Miss Out On Bhutan Travel Experience!
Though it was a long journey, we were just amazed by the sudden transition as we crossed the border at Jaigaon. Finally, we reached at the prebooked Hotel Lhaki for the night, and called it a night post relishing the famous Ema Datshi with red rice for dinner.
Route From Phuentsholing To Thimphu
Day 2 & 3: Tour de Thimphu
We were all set to go to the capital city of Bhutan, i.e., Thimphu on the second day. We started our day by visiting the immigration office, getting our permits in an hour, and soon embarking on our way to Thimphu by 11 AM. The drive to Thimphu was so amazing and we got to see some spectacular views of the lower Himalayas.


This drive gave us an idea of how Bhutanese have managed to preserve and live in harmony with nature. Later, we stayed at Hotel Norbuling for the night. On the third day, We spent the whole day in Thimphu and the first place was the Buddha point, the omnipresent statue of Buddha which is visible from any part of the town. It was one of the best places that we visited on our trip to Bhutan with friends.


Visit These 53 Tourist Places In Bhutan In 2022 To Change Your Worldview
We clicked loads of pictures here and soaked in the stunning views of the Thimphu town from the Buddha Point. After a sumptuous lunch of Ema Datshi and Druk beer, we headed to the local paper factory. We got to see the entire process of paper is made here in a truly organic way without any chemicals and spent the rest of the evening at a local park.
Route From Thimphu To Punakha
Day 4 & 5: Hiking, Rafting & More In Punakha
On the fourth day, we drove to Punakha and on the way, made an impromptu decision to try rafting before going to the hotel. This was the best decision of the trip and we thoroughly enjoyed rafting here. The best part was we could also take a 3-year-old kid along with us and he loved it to the core. Later, we checked-in at the Drubchhu Resort and called it a night.





12 Best Hotels In Bhutan – The Mystical Himalayan Kingdom
We started our fifth day early with a hike around the Punakha village post which we visited the historic Punakha Dzong. Our guide was extremely knowledgeable and gave us a great overview of history of Bhutan and Buddhism. The suspension bridge at Punakha was truly magnificent, we just couldn't get enough of the views from the bridge.






6 Picturesque Destinations For Honeymoon In Bhutan
Later, we bid adieu to Punakha and started our journey towards Phobjikha valley. On the way to the valley we visited a beautiful Yak farm and spent some time there. In the late-evening, we reached the Nga Yapling home stay at Phobjikha valley and were treated to a sumptuous dinner.
Route From Punakha To Phobjikha
Day 6: Drive From Phobjikha To Wangdue
When we got up on the sixth day, we were mesmerized by the views from our home stay. We had missed the view as it was dark when we reached the previous day. We went for a hike around the valley to soak in the beauty of the place which was one of the most fantastic things we experienced on our trip to Bhutan with friends.




The Groovy Nightlife In Bhutan And 10 Popular Places To Taste It
After a tasty breakfast we started our drive towards Wangdue. We reached the Wangdue eco-lodge around 4 PM. This resort is a spectacular location with some truly amazing views. We hiked down to the river bank and spent the evening gazing at the mountains. Later in the night, the resort staff cooked us an amazing dinner and I must admit they were extremely friendly.
Route From Phobjikha To Paro
Day 7 to 9: Trekking, Shopping & Sightseeing In Paro
We were in for a surprise on the seventh day when we walked down to the restaurant for breakfast. The staff had set our table outdoors and we enjoyed our breakfast with some stunning views of the mountain. After a hearty and long breakfast, we started our journey towards Paro. When we reached Paro, we were surprised to learn that it was the last day of the Paro festival.


We saw a lot of Bhutanese people gathered in Paro to celebrate and we realized how lucky we were to be part of the festival. Later in the evening, we checked-in at the Yang Kee resort in the night. This was the only low point we faced as it was an average lodge and we did not like it as compared to the places we stayed during rest of the trip.


15 Vibrant And Colorful Festivals In Bhutan One Must Witness In 2022!
On the eighth day, we got up early, had a light breakfast and were truly excited to start our trek to the Taktsang monastery. Frankly speaking, the trek was quite challenging but the views were stunning and made the effort worth it on our friends trip to Bhutan. Later in the evening, we got back to our resort and spent a relaxing night in Paro.



We explored Paro a little more on the ninth day and indulged in some shopping therapy and bought some souvenirs. However, we went ahead to spend some time at the airport view point. After watching a few planes take-off and land in the backdrop of Himalayas, we could definitely vouch for the fact that this is indeed one of the most scenic airports of the world.
Route From Paro To Phuentsholing
Day 10 & 11: Drive To Phuentsholing & Bidding Adieu To Bhutan
Having shopped, trekked, hiked, and enjoyed the best rafting experience, we started our drive back to the Phuentsholing on the tenth day. This day was mostly spent in traveling and post reaching late in the evening, we decided to relax and stayed the night at Hotel Lhaki.


 Trekking In Bhutan 2022: An Experience Like None Other At 15 Amazing Places!
On the eleventh day, it was time to bid goodbye to Bhutan. And with a heavy heart, and infinite memories, we kissed Bhutan a goodbye and we set on our way back to Bangalore.
Memorable Moments Of Our Trip To Bhutan With Friends
Rafting and hiking at Punakha
The mesmerizing views at Phobjikha Valley
The trek to Taktsang Monastery
Attending the Paro Festival
Shopping in Paro
Low Point: The hotel at Paro was extremely bad compared to the other places we stayed throughout the trip. We would definitely not recommend Yang Kee resort to anyone else.
Overall Experience With TravelTriangle

It was a great experience that led to a very good journey. The entire experience was hassle-free, and very easy for all of us. It not only saved me the energy but also a lot of time in planning the trip which was very well taken care of. Kudos to the team!
Tip For Future Travelers
Bhutan is a hidden gem. So make sure you visit this Himalayan Kingdom, and rediscover what happiness really means.
Blown away by the beauty of Bhutan? You too can have a similar experience by booking one of the customizable Bhutan tour packages with TravelTriangle, and embarking one of the best and hassle-free journeys of your life!