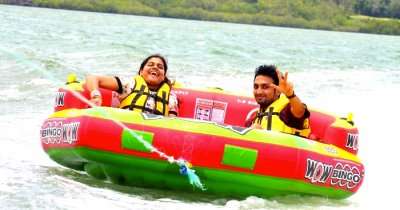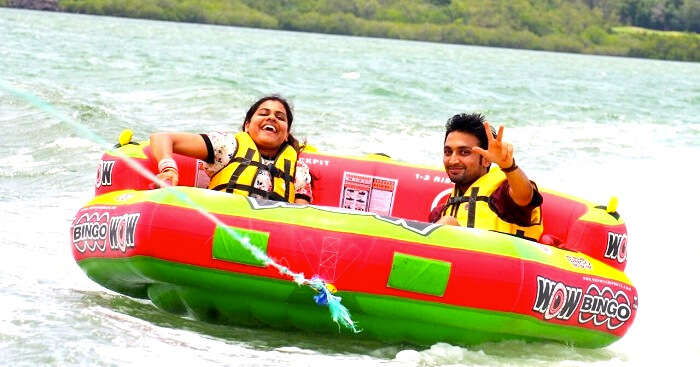 Arpit and his wife had a gala time in the tropical paradise: Mauritius, on their 7 day trip. Read on as Arpit writes about his experience with the dolphins, water adventure activities and the visit to the best beaches out there.
My wife and I wanted to visit a beach destination for our honeymoon. At the same time, we did not want the place to be just about beaches. We wanted to visit a destination which was full of good places for sightseeing. Hence, we chose Mauritius as we thought it would be an ideal choice.
As far as the package is concerned, our friends suggested that we look at Mauritius honeymoon tour packages offered by TravelTriangle, a holiday marketplace offering customized packages across various locations. It got us in touch with some agents, who quoted various prices and we finally chose the best one from Stepup Travels.
Now all that was left was to pack our bags, and wait for the trip to begin.
Trip Type: International Honeymoon Trip
Duration: 7 Days and 6 Nights
Budget: INR 63,000
Inclusions: Accommodation at Tropical attitude , Mauritius, transfers, breakfast, ziplining, North tour, South tour, parasailing, other water adventures, volcano tour and much more.
Day 1: Hello Mauritius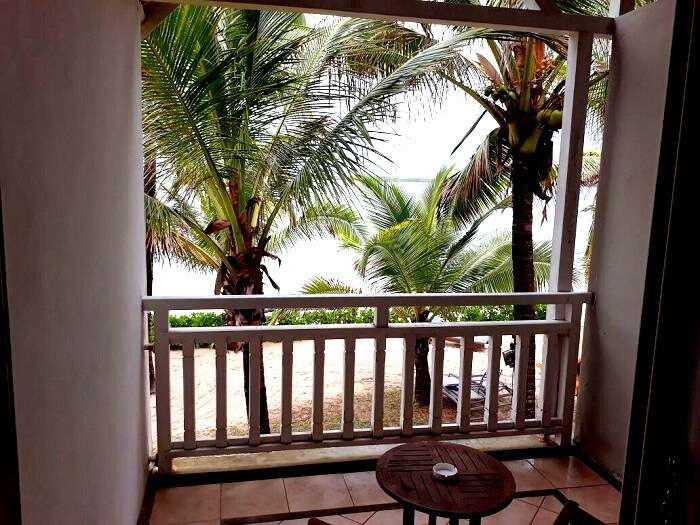 Curepipe In Mauritius: 5 Reasons Why It Is An Unrivalled Getaway
We took a flight to Mauritius from Mumbai at 6:45 am and reached Port Louis, the capital of Mauritius by 11:30 am. It was raining lightly when we reached. Our hotel was around half an hour away from the airport, and by the time we reached our hotel, it started raining heavily. Our hotel staff informed us that there was probability of a cyclone.
Due to downpour, there was no point of roaming around, so decided to explore our property and chill inside our rooms. The entire day was spent relaxing in the hotel. In the evening, after the rain had stopped we went to the beach for sometime and clicked some pictures with the white sand and the crystal clear waters in the backdrop.
At night, we came back to our hotel for dinner and slept off the exhaustion due to our travel.
Some interesting facts about Mauritius
A low crime rate region: The entire country is dependent on tourism so, the government takes extra care to maintain a clean reputation of the country
The main languages of Mauritius are: English, Hindi ,Mauritian Creole
Day 2: Leisure time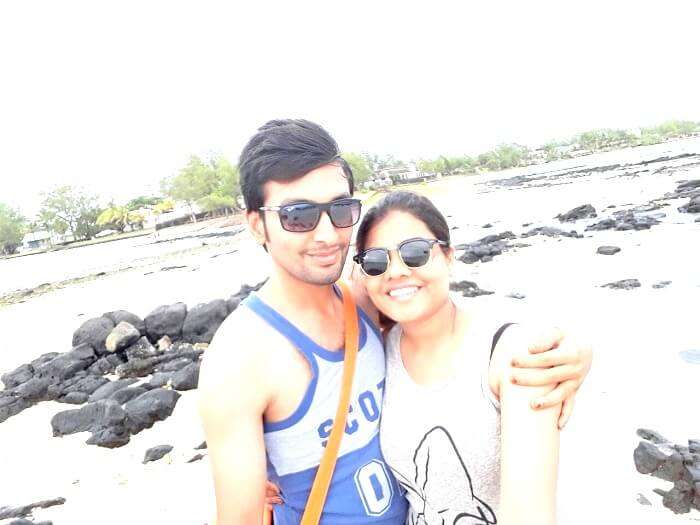 Places To Visit On A Serene 6 Day Family Trip To Mauritius
We got up in the morning and had a sumptuous breakfast prepared in the hotel. After that we decide to head to the beaches near our hotel. We clicked pictures and walked around for a while. After sometime it started raining again, and the locales in the area informed us that Cyclone class 2 warning has been announced. So we decided to go back to the hotel and relax there as we did not want to get caught in bad weather near the beach.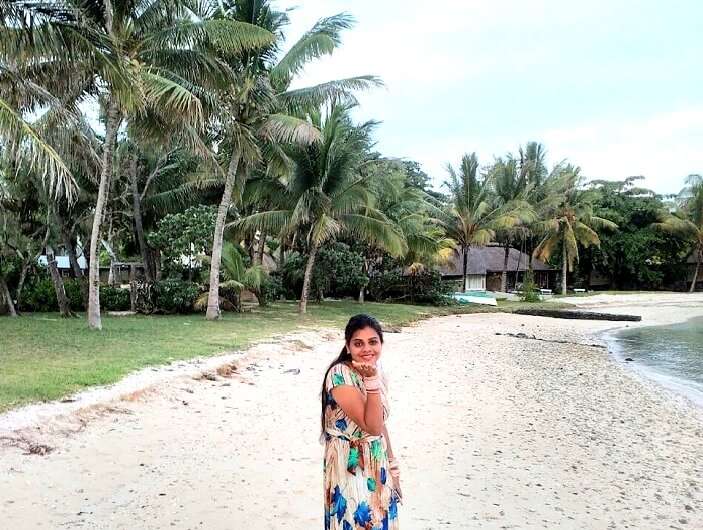 At night we had dinner in the hotel itself and slept off.
Hotel review: Tropical attitude , Mauritius
It's a boutique style hotel with about 60 rooms and cottages. The rooms are very clean and spacious and very comfortable. The staff is very cordial and helping. The food is average as there are limited options for vegetarians. One will have to request the chef to make proper veg food. Overall, a comfortable stay.
Day 3: The North Tour: Cities and malls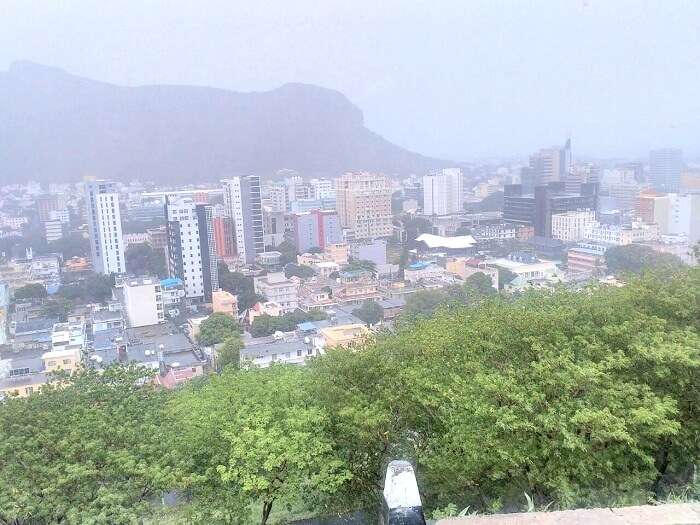 Our tour was to start from this day. We got up on time and had breakfast before leaving for North sightseeing tour. We had an SIC shuttle coach waiting for us at the hotel on time and we started off. We first visited the Caudon waterfront mall, the biggest mall there. We wanted to try the casino but we were told that there is less chance of us winning as it works on computerised system which decreases the probability of a fair play. Hence we dropped the idea, and instead checked out the shops for local handicrafts and souvenirs. We had lunch in the mall itself.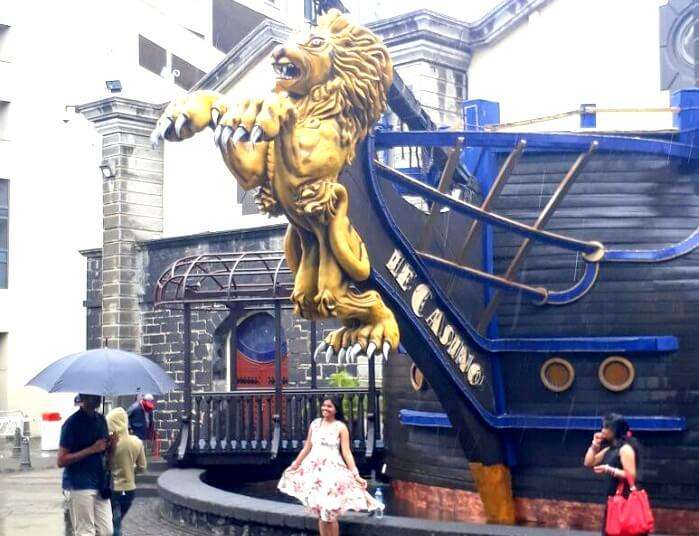 Tip:
For vegetarians, Mauritius is going to pose a problem as there are less restaurant options to choose from. One is suggested to take ready-to-eat food packs. It will surely come handy.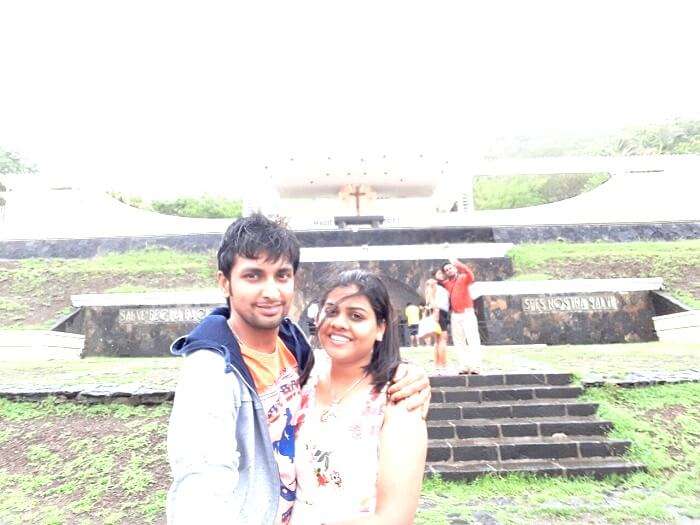 Romance Aboard A Catamaran Cruise On Your Mauritius Honeymoon For Memories Of A Lifetime
We tried food at 'Namaste Indian' restaurant which was average. Post that we visited the jumbo mall, from where we bought beers, food and water. Let me tell you one thing; if there is one thing really expensive there, it's water. One litre of water in our hotel costs about 300 INR. Can you believe it? So we decided to buy some bottles of water from the mall as it was cheaper than the hotel at least. After shopping we came back to our hotel for dinner and sleep.
Tip:
Don't forget to try the Dholl puri, a local dish, which is quite tasty. It is available almost everywhere in Mauritius.
Day 4: South Island tour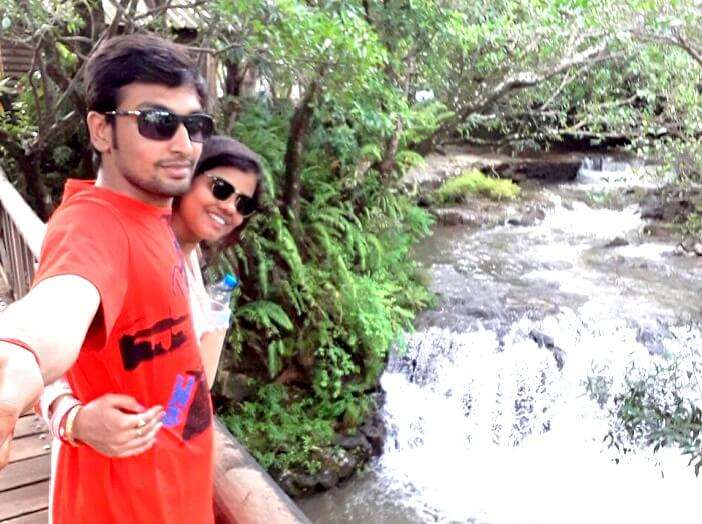 Day 4 was reserved for South Island tour. We first visited the Trou aux Cerfs, the crater of an extinct volcano. Post that, we visited the Grand Bassin, a natural lake at the base of volcanic crater and a pilgrimage place for Hindus and Chamarel. It was beautiful and we clicked a lot of pictures there. Post that, we visited the ships factory, where we witnessed the whole process of manufacturing and packaging souvenir ships. Then, it was time to visit the Ganga Talao.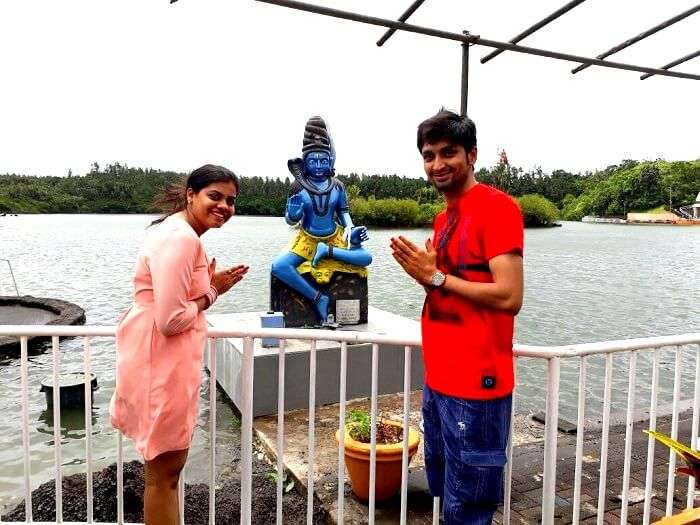 Interesting facts about Ganga Talao
Ganga Talao is a crater lake situated in Mauritius. It is about 1800 feet above the sea level, and houses a temple dedicated to Lord Shiva. About 60 percent population of Mauritius is of Indian origin and many of them follow Hinduism. This is an important holy pilgrimage centre for them.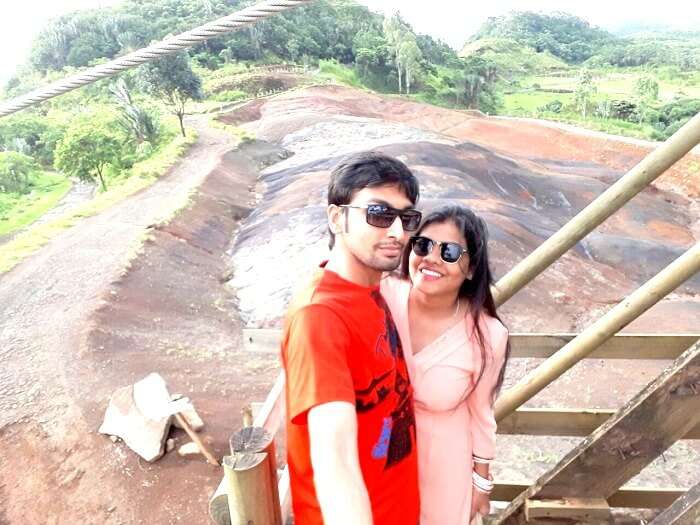 Our sightseeing tour ended in evening post which we came back to our hotel for dinner and sleep.
Day 5: Zip lining fun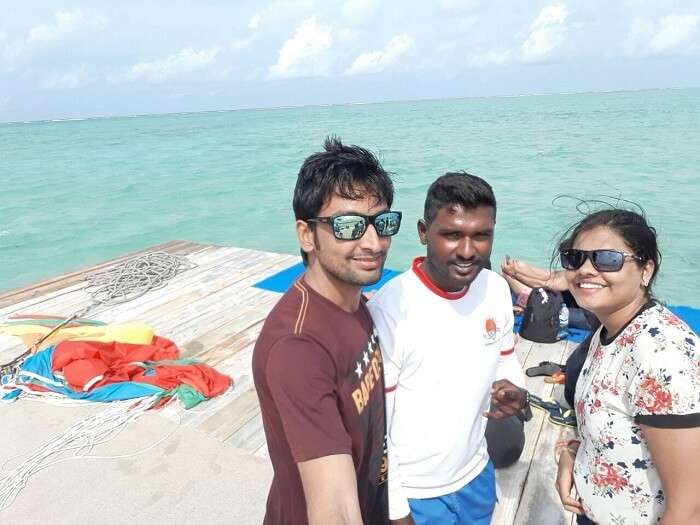 Here's A Magical Way To Spend 7 Days In The Mesmerizing Mauritius
Day 5 was reserved for zipline. We had a quick breakfast in the morning and visited the nature park. Zipline is available in two types: 1.5 km (long) and 500 mts(basic) . My wife is scared of heights so she opted for the basic while I opted for the long ride. It was so much fun. The air in the face makes you feel as if you are flying. We both absolutely loved it.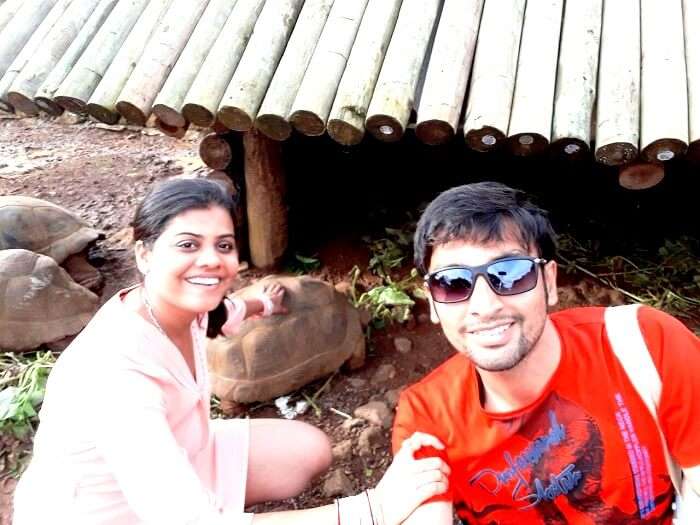 After that we visited the turtle park, where we got to see turtles of huge sizes. They are lovely creatures. We had lunch in the nature park itself and it was expensive. One normal vegetarian meal there would cost about 700 rupees.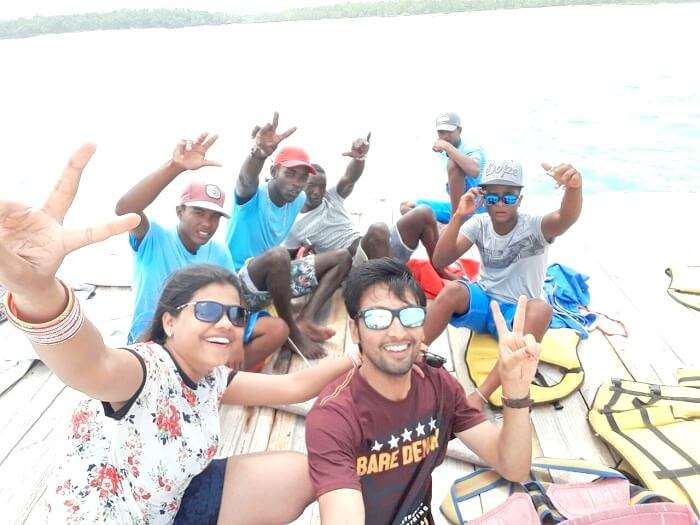 It took us sometime to reach our hotel in the evening as the nature park is located in the outskirts of the city. We had dinner in the hotel itself and slept off.
Day 6: Water adventures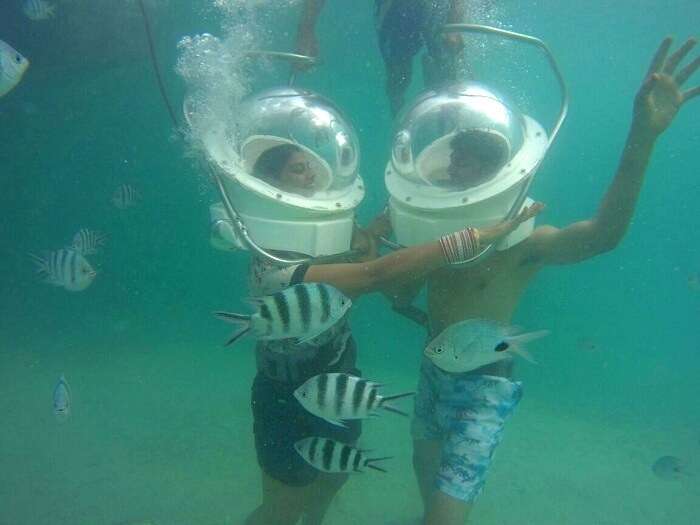 I was waiting for this day. We were to do water adventure activities and I was very excited. We had opted for an all inclusive package as we did not want to miss out on anything. The package included:
Tube ride, Undersea walk, Para Sailing, boating in waterfall with HD photography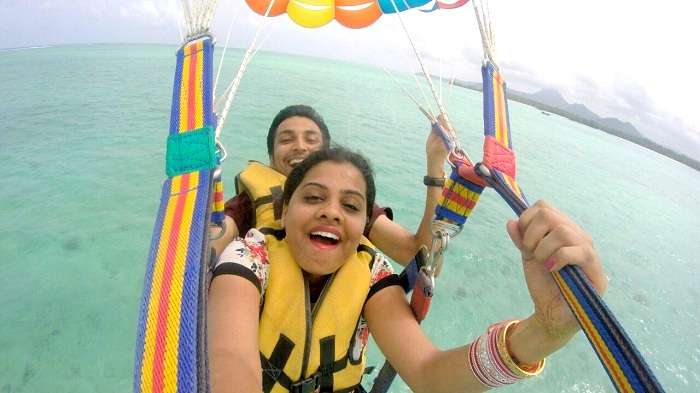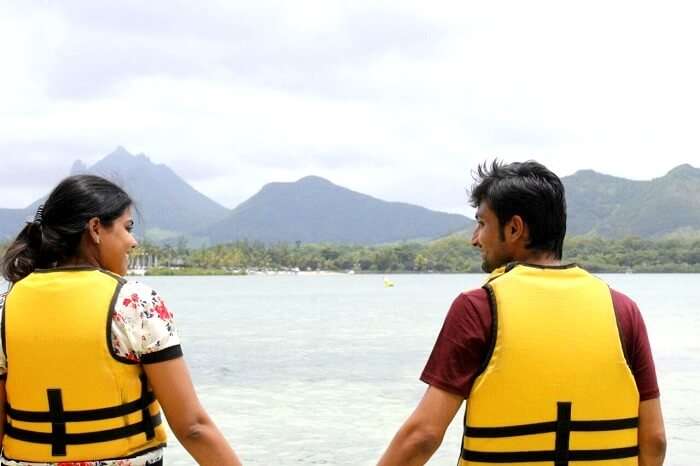 The tube ride was good and the 360 degrees turn that the tube took in the end was so awesome. In para sailing, the best part was seeing the entire ocean below you. One interesting thing happened there; my harness opened after sometime so our landing got a bit bumpy. Thankfully, nothing happened to us.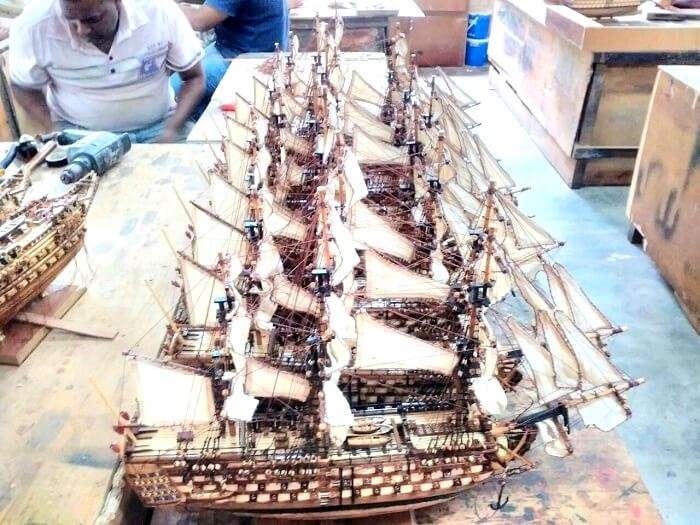 The best was the undersea walk: One can see so many fishes swimming around that one won't feel like coming out. While we were going back, we suddenly saw the tail of giant fishes, and we got scared as we thought they were sharks heading towards our boat. But they turned out to be dolphins. And not one or two, they were eight of them, and they jumped together in the air dancing, making our hearts leap with excitement. I had never seen such a sight and I was overjoyed. We will never forget that moment.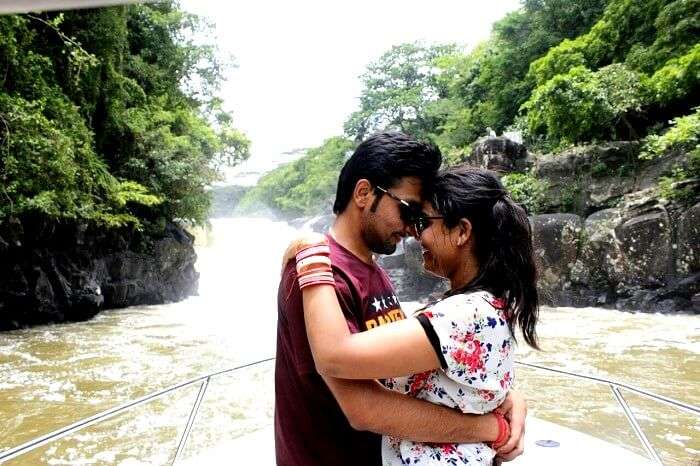 At night, a special dinner was arranged in the hotel for us. There were 5 types of starters and great vegetarian main course such as Rajma, Rice, Paneer tikka etc. We enjoyed the dinner thoroughly and thanked the staff for arranging it for us. This made us feel truly special. After dinner we retired to our beds, quite exhausted from the day's activities.
Day 7: Shopping and bidding adieu to Mauritius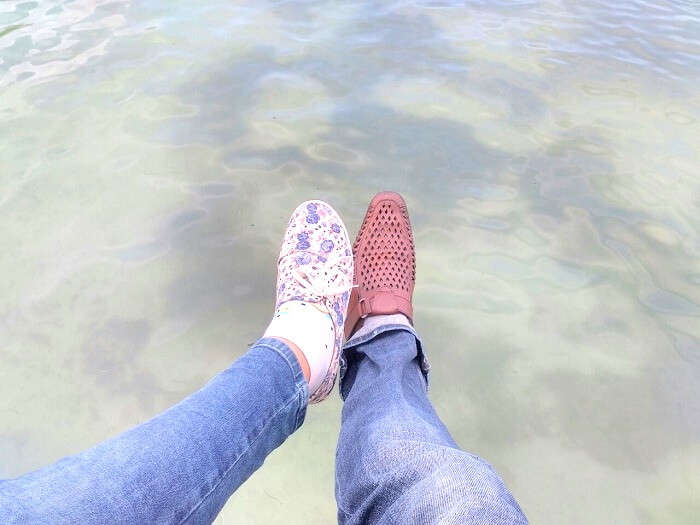 Feeling The Tropical Love On A 4N 5D Honeymoon In Mauritius
We got up on time and had a good breakfast. We decided to pack our bags and head out for shopping. The local markets in Mauritius are famous for handicrafts and decoration items. While we were walking in the market, we bumped into our parasailing instructors who told us what to buy and from where, We picked up some souvenirs for our friends back home hoping they would like it. In the evening, we took a shared taxi to the hotel and reached just in time for pickup for the airport.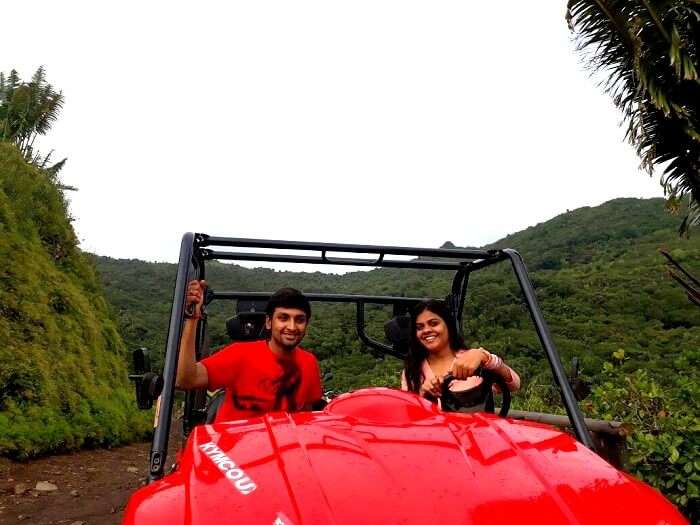 We had dinner in the airport itself and bid adieu to the beautiful Mauritius.
Highlight:
The Dolphin spotting in the ocean was the best part of the trip, undoubtedly.
The adventure activities in Mauritius like parasailing, ziplining are a must try!
Low points:
The food in Mauritius is limited for vegetarians
We missed the bazaar haat, that is held every Wednesday and Sunday
Tips for future travelers
Buy water from places like Jumbo mall as it's cheaper than hotels and other places.
Opt for complete water sports package without HD capture of parasailing and waterfall. This way, one can save around 5000 rupees as one can always request the onlookers to click pictures without having to pay additional charges for it.
If you are not planning on staying near Port Louis, make sure that your hotel organizes good indoor entertainment such as dance performances or musical nights as there are hardly any pubs or entertainment zones in the areas outside the capital city.
Mauritius was a wonderful escapade for us as we got to see a variety of places as well as enjoy the beaches of this tropical paradise. We are very happy that TravelTriangle helped us plan this awesome trip. Cheers!
Even you can book an an amazing Mauritius honeymoon tour package and enjoy with your beloved!