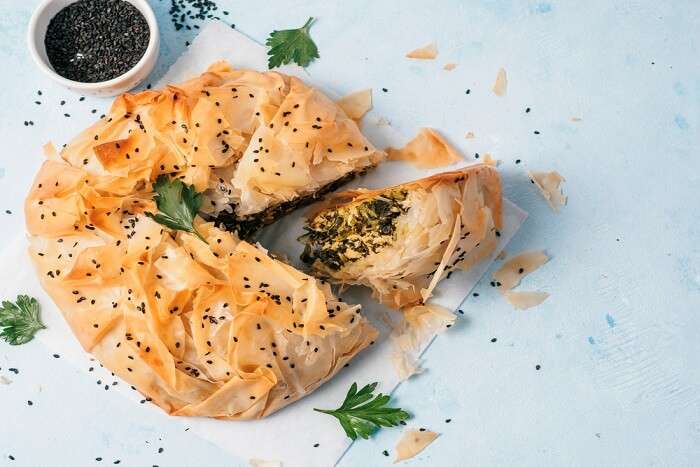 Europe is the world oldest city with its beauty of art and culture everywhere. It is the first spot, where the western civilization took place. The place is filled with age-old architectural ships, monuments, and natural beauty in every corner of the city. Apart from its history and culture, it's a beautiful place to get indulged in the world's most yummy food.
Acropolis is the tallest point in Athens; it is the symbol of their culture. According to the fact, Athens government has set the limit-height of construction of houses in Athens. The reason is, Acropolis monument will get visible from every direction of Athens city. The Acropolis is the beautiful structure and is the heart of Athens. Besides, all these historic spots, you can have a lot of eateries around Athens. Athens food is surely something you can not resists and will prove to be nothing less than cloud nine. The city which was once occupied by Gods has great flavorful dishes.
12 Best Delicacies To Try Athens Food
While you're out and about in this scenic land of Athens, make sure you try some of the best cuisines here that are the heart and soul of this charming city in Greece.
1. Briam

Athens offers a typical taste of aromatic Greek food. The dish Briam is one of them. The dish is full of energy and vitamins. Now day, people are fast food lovers, so they do not care about this dish as such. Briam can be consumed in Morning and in Dinner both. If the person is not hungry but feeling tired then he can have this bullet of vitamin dose. These chunks really help him to get off tiredness and wake up with energy. The constituent of the dish is made for the vegetarians. The dish has a lot of veggies, for example, potatoes, garlic, tomatoes, onions, zucchini, eggplants, peppers, and parsley.
Must Read: Road Trips In Greece: It Is Time To Hit The Roads And See It All!
2. Horiatiki Salad

Horiatiki salad is the best salad offered in Greece. This salad is a must to try out if you traveled to Greece or Athens. It is best as a main dish or an appetizer as well. The salad is very simple in its creation but the inimitability is that it is lip-smacking. You can have this perfect salad any time at your Athens stay. You can ask this typical Athens treat from any restaurants big or small. The superb thing about this salad is that it is the most available food in Athens. You can ask its food delivery in Athens. The salad consists of lettuce, onion, cucumbers, olives, feta cheese, pepper, lettuce, and tomato mixes.
3. Tomatokeftedes

Tomatokeftadas is a simple yet amazing dish available in Athens food market. It is best vegetarian dish available in Athens because meet is not its ingredient. Still, this dish contains sort of cheese but if you follow a vegan diet than you can double ask for your safety. By the way, the major ingredient of this dish is Tomato which moreover its name suggests. These tomatoes are presented along with the diversity of aromatic herbs, which makes the dish a great food and starter.
Suggested Read: Paragliding In Greece: Head To These 5 Places To Glide In An Excited Tandem
4. Retsina

This is the most general brew of the Greeks. It is Greek liquor which is fermented in the Athens area of Attica. Its color is either rose or white. This wine is accepted among people that even non-drinkers love Retsina. Anybody can have this beverage with appetizers though it's not so much hard in its consistency. Without sipping this tasty wine the Athens food tour. During the tour, you got know that this famous drink was originated more than 2000 years ago.
5. Ouzo

As we have touched the topic of Alcoholic beverages. Ouzo is one drink, which cannot be missed in Athens food festival trip in Greece. The drink is a national drink with an assorted flavor that is so yummy. To sense like a Greek inhabitant you must have to try this drink on one occasion. You can have this drink with seaside food in fast food Athens small restaurant. This will make feel like you are in heaven.
Suggested Read: Scuba Diving In Greece: 8 Places To Explore European Marine Life To The Fullest
6. Gyro

Gyros are some kind of wrapped food that you might have eaten in any other streets. It is the favorite fast food in Athens. It is typically available in Athens streets. It is not a junk grocery but it's so delicious that if anybody will eat this food that he must forget what fast chow is. You can have this foodstuff in all over European countries, but you will not be able to find the authentic Greek Gyro. This is a bet. This dish is yummy yet not harmful to health. The wrapped stuffing contains cucumber, tomatoes, meat, lettuce, and emblematic gyro sauce. This dish is delicious and it's for that tourist who wants to eat something apart from seafood.
7. Octopus Meal

Octopus is a scary name. Well, they are scary too but when you taste their meat, then it will take you the tour to ecstasy. The flavor is like sea fish, but it is not the same. Athens Street is the best place to try this octopus meal. The only advice is that you please have this meal in the seafood restaurant. Octopuses are tricky to digest and not trouble-free to cook so the only some sea specialty-eating place can provide the best and better taste of the flavorsome dish.
Suggested Read: Be A Part Of These Great Greek Festivals On Your Next Vacation To Greece!
8. Tzatziki

Tzatziki is a dip and salad too. This is the favorite Greek land food you may choose what you want to call it. It is made by combining diced cucumbers, garlic, and yogurt. The dish has been favorite of many tourists that come here every year. It is available in every small and big restaurant as it is a specialty of Greece. It is a simple yet mouth-watering dish. You can pamper in this delicacy with some freshly baked bread.
9. Mousakka

Mousakka is the representative Balkan dish, but great mousakka is available in Athens food market only. You can catch up with this snack in all restaurants whether it's deluxe or regular. This is good to be called as Greek lasagna. The main ingredient of mousakka is minced meat, tomatoes, onion, and béchamel sauce. The dish will be one of your favorites if once you try it. So, make not fail to notice to try this street food in Athens.
Suggested Read: Visit These 7 Churches In Greece To Marvel At Their Beautiful Architecture
10. Codfish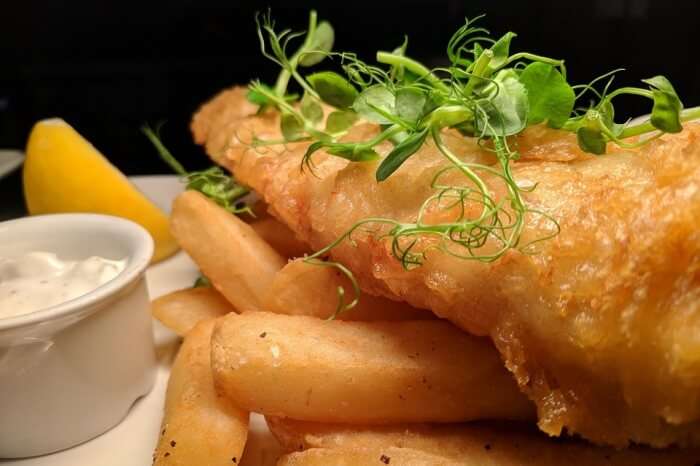 As the name suggests, it is a type of seas food. It is a special combination of different types of fishes, but you would like the savor of this on in Athens food festival. Greece has big-time importing Codfishes. Therefore, you will always have fresh cod everywhere in Athens. You can eat it as an appetizer or as a main course with some rice or baked potatoes. This is the best indulgence of all.
11. Pastitsio

It is somewhat similar to mousakka. The one thing is only different that is cooked in a different way. The dish is made up of meat which is pulverized and coated upon pasta parched with a tomato sauce of thick consistency. This dish is soft, texture-full and is one of the clip Greek food luxuries. You can have this foodstuff in every restaurant small or big.
Suggested Read: New Year In Greece: Welcome New Year The Greek Way!
12. Spanakopita

It is a good wholesome food chock-a-block with spinach, which has lots of vitamins. It is a filled tart. It has different herbs, cheese, olives, spring onions, eggs etc. The texture has a blistering crust that what makes it amazing among the foodies. It is a food surprise of Athens. The taste of the treat is so full of flavor that no one could ever imagine that it is a spinach pie. Therefore, don't goad to miss this beautiful Athens dish whenever you have a tour in Athens.
Further Read: Don't Miss These 8 Amazing Museums In Greece Showcasing The Rich Greek History
So you have seen the Food diversity in Athens. When you visit Athens you will get more than your expectations. The food in Athens Street is no other wonder. You will have best of both worlds' serving in every restaurant, whether you are looking for fine dining or want to have an experience of local taverns, Greek specialties will never-ever make you disappoint. So, when are you planning your next vacay? Book your trip to Athens to soak in the mesmerizing vibes around and have an experience like never before!
---
Looking To Book An International Holiday?
Book memorable holidays on TravelTriangle with 650+ verified travel agents for 65+ domestic and international destinations.
---