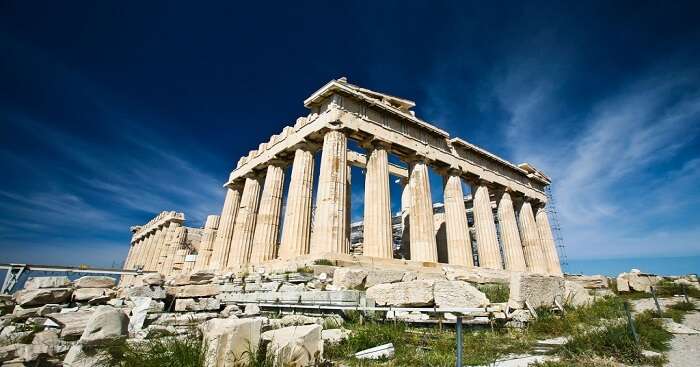 The results for the best City Break Destination Europe are here & we have an excellent winner here in Athens. At the World Travel Awards 2018, Athens was adjudged as the best city in Europe to plan a quick break, running well ahead of Berlin, Rome, and London. The capital city of Greece led two major categories – 'Best place for weekend getaways' & 'Cosmopolitan sojourns in Europe'.
Athens, by the virtue of its ancient structures, locally sourced sumptuous food, and cultural preserves comes out as a clear favorite which is no surprise. This news also comes as a landmark judgment after Greece persisted through and finally came out of the massive economic slump. One must consider visiting this pretty city sitting towards the edge of the Aegean Sea for all the sumptuous attractions in the offering.
Today, the capital city of Greece brims with new fashion lines, flourishing art spaces, and eateries offering the best of local food. In the recent times, Athens has seen a massive surge in the number of tourists, 648% to be precise, which speaks a lot about its rich abundance.

Image Source
Moreover, Greece has also been in the news for the sudden inrush of international creatives. This has led to the positive atmosphere in the country coupled with plenty of creativity around. In addition to the great mood in the city and all the tourist draws, the Art Athina and the Athens & Epidaurus Festival have also become popular tourist attractions for everyone planning to visit the city during summer.
Acropolis being picked up as 'Europe's Leading Tourist Attraction', ahead of the Eiffel Tower, made the highlight of the World Travel Awards 2018. Greece also happens to be the only European city to offer the remarkable island views. The main ports of Piraeus and Rafina are primarily used to have a access to the pretty islands of Greece.
Therefore, if a European vacation is on your mind then don't complete it without spending sufficient time in Athens.