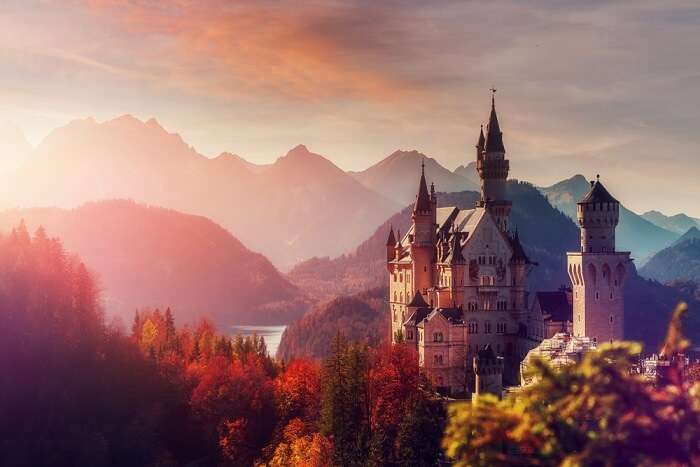 Munich has an old-school vibe, and even though it is technically a city, it has a cozy and comfortable atmosphere that can be associated with the rural regions of the country. The Germans even have an untranslatable word to describe the ambiance of this season – gemütlichkeit. Autumn in Munich turns the Bavarian capital into a magical place. During the fall, the leaves turn golden and the city becomes a cozy place. So, when you are heading for the Bavarian capital during the fall, here are some of the things that you should keep in mind.
Weather During Autumn In Munich

When is autumn in Munich? Fall or autumn generally starts from late August. September and October are lovely in Munich. However, from November onwards, winter starts setting in. If you really want to enjoy the old-school rustic vibes of Munich, you need to go during September or October.
Late September marks the beginning of Oktoberfest and you will have the opportunity to see people from all across Bavaria dressed in traditional clothing. Autumn weather in Munich is generally cool and dry. However, skies remain cloudy at times and if you are unlucky, you can get occasional rain.
The weather changes dramatically November onwards. The skies turn grey. The days are short and often the visibility is not good either. Late fall is a bad time to visit Munich, with very slim chances for outdoor activities. However, during early fall, things are perfect.
10 Things To Do During Autumn In Munich
Autumn season in Munich is quite tourist friendly. There is a lot to see and do. Here is the top 10 list of things that you can see and do at Munich during autumn.
1. Munich Parks

Munich has a lot of parks. Even though they are accessible all throughout the year, they look particularly pretty during this time of the year. The leaves all turn golden and during the daytime, walking under the golden canopies can be a beautiful experience. You can experience the true colors of fall here. The view from the hills in Luitpoldpark, Nymphenburg Palace Park, and the Hirschgarten particularly needs to be mentioned. Moreover, you can also take a walk along the Isar river bank. The English Garden and the Olympic Park are also places that you can explore during this time.
Must Read: Munich In January: Guide To The City Fondly Called Florence On The Isar
2. Saunas

Munich offers a range of saunas. During this time, there is a nip in the air that makes saunas much more enjoyable. Moreover, the sweating is also good for your health. You can try out a Roman-Irish sweat bath in Munich. There is also a Finnish sauna in Munich. Each of them offers a different kind of experience. It's the perfect way to unwind at the end of a long day. Westbad, Dantebad, Nordbad, etc. are some of the popular saunas in Munich.
Suggested Read: Berlin VS Munich: Which One Is The Most Ideal Holiday Destination
3. Kirchweihdult

The Kirchweihdult is the end of the big folk festival in Munich, called the 'Dult'. It happens during October when the warm sunshine makes the leaves glimmer in gold. There are a lot of stalls in the region where you can try out local food and buy local products. There are also rides that children, as well as adults, can enjoy. For those who love shopping, this is the ideal place to go to.
Suggested Read: Munich Nightlife: A Handy Guide For Party Animals To Explore This Bavarian Capital
4. Scenic Points

Even though Munich is a city, there are only a very few skyscrapers. The horizon is mostly unobstructed and from taller structures, you can see the whole of Munich. There are multiple places from where you can get great photographs of the city. One of the tallest points is the Olympic tower. You can go up two hundred meters using an elevator. You can also get to the tower of St. Peter's Church. From there, the view of the old town is quite worth the effort.
Suggested Read: 15 Best Things To Do In Munich In 2022 For Treating The Culture Vulture In You!
5. Oktoberfest

Munich is famous for its 16-day long beer fest, called Oktoberfest that draws millions of visitors from all across the world. There are different rides, food, and of course, the German beer to gulp down. So, while you're out and about in this scenic land of Munich in Germany, Europe Europe, make sure you witness this spectacular festival to experience the culture of the locals.
Suggested Read: 12 Tourist Places In Munich You Should Not Miss
6. Kite-Flying

Autumn in Munich can be quite windy. Flying kites are quite popular during autumn. Whether it's self-made or bought from a store, you can head to the Olympic Park and fly your kite. It's great entertainment for both the young and the old. If you are not interested in flying kites, you can simply head over to the Olympic Park on a windy day and see the various colorful kites beautifully strewn across the sky.
Suggested Read: 6 Exhilarating Water Sports In Germany You Should Try If You Want An Adrenaline Boost
7. Markets

Munich has a lot of local markets. Places like Viktualienmarkt, Elisabethmarkt, and the Wiener Platz market deserve special mention. These are the original markets located right in the heart of the old town that have the old-school vibes. It's a great place to know about the people of Munich and even buy products at a low cost. You can buy anything from food products to bakery items and fruits.
Suggested Read: 7 Villas In Germany For A Luxurious Holiday In Europe You've Always Dreamed Of
8. Museums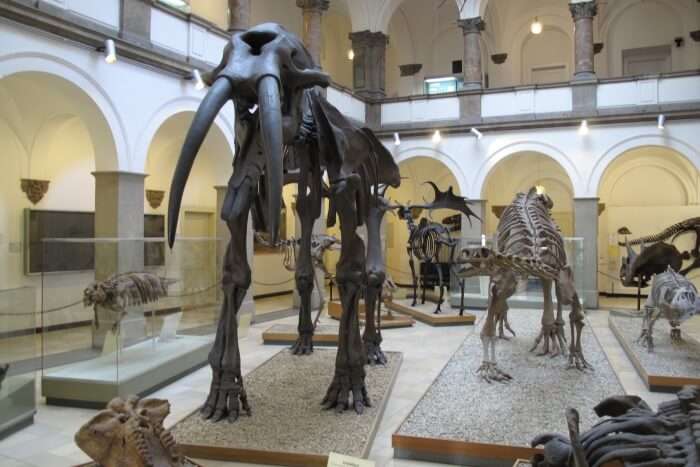 When you are in Munich, you must definitely visit the museums of Munich. The city has a rich history and the best way to get to know Munich intimately is through its museums. Moreover, Munich also has a large number of arts, science, and technology museums. So, don't forget to check out these famous sites that boasts of the glory of Munich.
Suggested Read: 5 Waterfalls In Germany To Witness The Charismatic Beauty Of Nature
9. Cycling

Munich, like many other places in Europe, is quite cyclist-friendly. One of the best ways to explore Munich is by cycling. The roads are great, and the weather remains quite pleasant during autumn. You can also take guided tours that would allow you to explore the different places of Munich in a cycle.
Suggested Read: Munich In Summer: Your Personal Guide For A Soothing Germany Vacay In 2022
Further Read: Germany Nightlife: An Ultimate Guide To Experience A Kaleidoscope Of Drinks And Music
Excited already? Well, if you haven't been to this mesmerizing city yet, plan your trip to Europe and experience all these things to do around the city firsthand. Make sure you visit the city's famous treats and dine in the finest local restaurants to get a glimpse of their heritage with your loved ones! This will surely make your vacation more memorable!
---
Looking To Book An International Holiday?
Book memorable holidays on TravelTriangle with 650+ verified travel agents for 65+ domestic and international destinations.
---