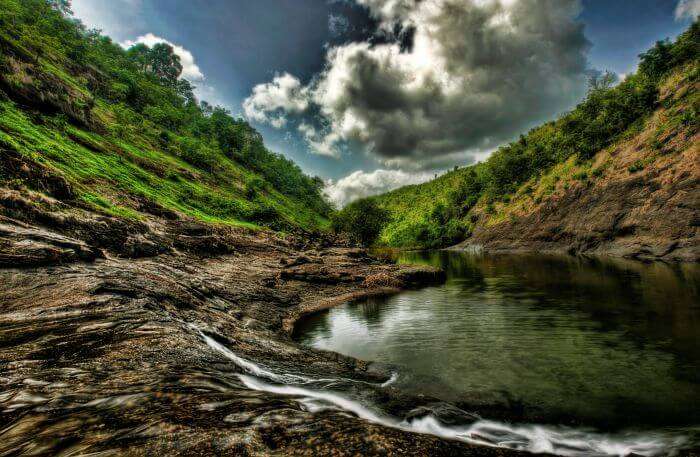 Change is the spice of life and monotony is a bane!! Who can understand this better than the avid traveller? Once the travel bug has bitten you, there is no respite. With monsoons round the corner, it's time to plan offbeat holidays near Mumbai.
You just have to hunt out spots that are least frequented, maybe even unexplored. The urge to put your footprint on such a piece of land is unstoppable.
16 Best Offbeat Places Near Mumbai
Are you looking for a perfect getaway from Mumbai? There are numerous interesting places near Mumbai that for known for offering an amazing weekend vacation. Here are some exciting offbeat places near Mumbai.
1. Kamshet – 110 Km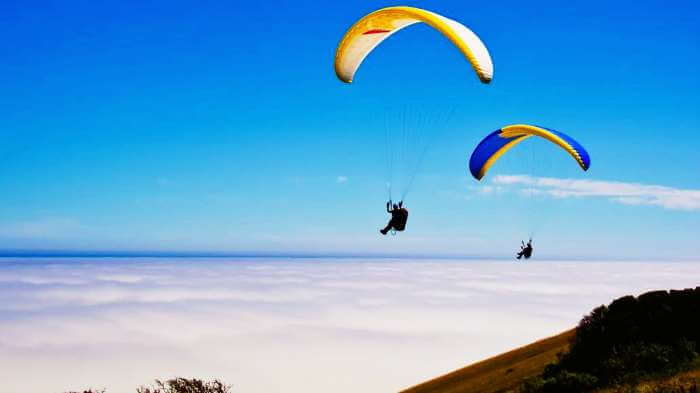 Image Source
Although known as paraglider's paradise, Kamshet has much more to offer. Just a short distance away (16 Km) from Lonavala and Khandala, an unexplored place near Mumbai, Kamshet boasts superb scenic beauty. Quaint villages with mud thatched houses add to its rustic charm and make it one of the best offbeat places near Mumbai.
Known for: Paragliding and Trekking
How to Reach: By rail , Kamshet has its own railway station
Look forward to:
Paragliding for beginners as well as the experienced.
Trekking from Jamboli to Kondeshwar temple for beginners and further through the ghats for the ardent trekker
Explore 1st and 3rd century caves (Bedsa caves, Karla caves, Bhaja caves)
42 Best Resorts Near Mumbai For A Quick Relaxing Getaway
---
Looking To Book A Holiday Package?
---
2. Kolad – 117 Km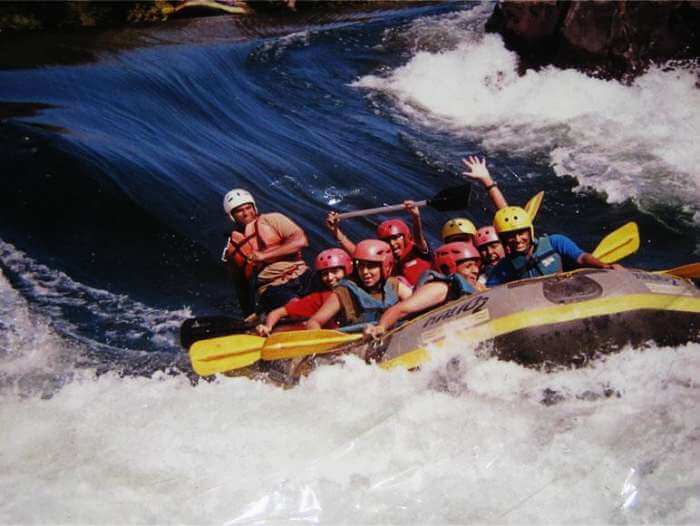 A small village in Maharashtra's Raigad district on the banks of Kundalika river, Kolad is an unspoilt offbeat place near Mumbai for the adventurous sorts.
Known for: White water rafting
How to Reach: Kolad has its own railway station or drive down or take a Sate Transport or Private Bus
Look forward to:
White water rafting on the Kundalika river
Visit the Tamhini waterfalls amidst cool green hills
Pick your trek- from simple to extremely difficult
17 Breathtakingly Beautiful Monsoon Getaways Near Pune And Mumbai
3. Jawhar – 180 Km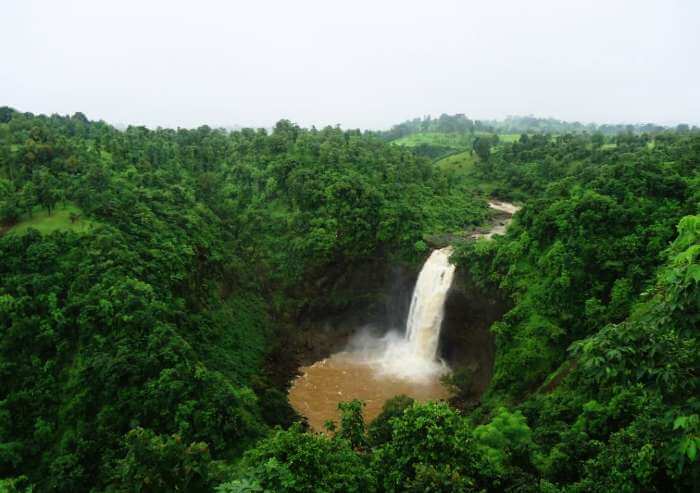 In the lap of the Sahyadris, Jawhar is amongst the best offbeat destinations near Mumbai perfect for a quick break. An erstwhile tribal kingdom, it still retains much of its rustic allure. This is one of the most unexplored places near Mumbai.
Known for: Beauty of the hills and Warli Art
How to Reach: Drive down or take a Sate Transport Bus: Mumbai-Jawhar, 180 Kms via Kasara-Khodala
Look forward to:
Spectacular Dhabosa Water fall, Lush Greenery, the architecture of Shirpamal palace, Experience tribal culture and witness the famous Warli art being created.
4. Sandhan Valley – 183 Km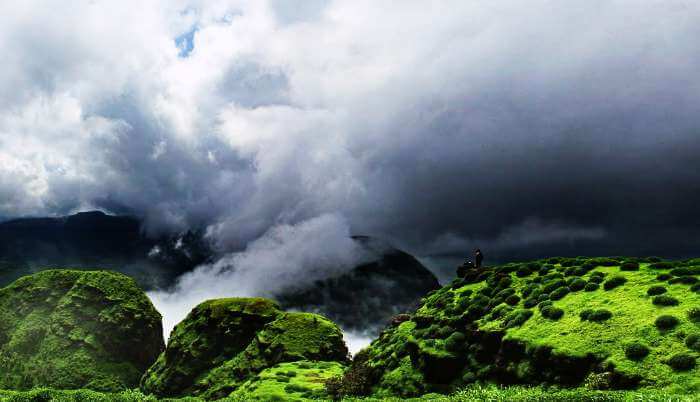 One of the hidden places near Mumbai, Sandhan Valley is one of the best trekking spots you could ask for. A canyon in its own right, near Bhandardara, it affords the thrill of descending into the "Valley of Shadows" any trekker would die for. It is one of the most idyllic offbeat weekend getaways from Mumbai.
Known for: Trekking and cliff camping
How to Reach: Take the rail or road route to Kasara, regular jeeps ply between Kasara to Samrad Village (80 Km) from where the trek begins.
Look forward to:
The descent into Sandhan Valley
Exciting "Hanging Camps"
Rappelling
Moonlight camping
5. Dakshin Kashi – 190 Km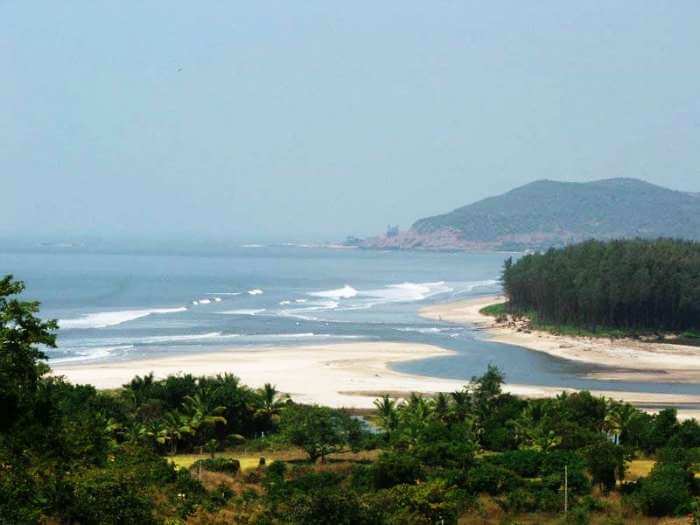 Coastal Konkan at its best, Srivardhan, Diveagar and Harihareshwar are offbeat places around Mumbai for those who love beaches but not the kinds littered with people and debris. Srivardhan is steeped in Peshwa history, Diveagar is known for its soft sandy beach and Harihareshwar for its Shiva temple.
Known for: Beaches and Seafood
How to Reach: Mangao is the nearest railway station to Diveagar (40 Kms). You can also drive down or take State Transport or private buses directly to Diveagar. Diveagar to Srivardhan- 23 Km , take the coastal road for the sheer scenic beauty. Diveagar to Harihareshwar- 37 Km
Look forward to:
Pristine beaches of Srivardhan and Diveagar
Ancient Shiva Temple and the spectacular "pradakshina" route around it through the rocks at Harihareshwar
Spot Dolphins and turtles here too!
Top 38 Weekend Getaways From Mumbai For The Love Of Traveling
---
Planning your holiday but confused about where to go? These travel stories help you find your best trip ever!
---
6. Harnai-Anjarle – 238 Km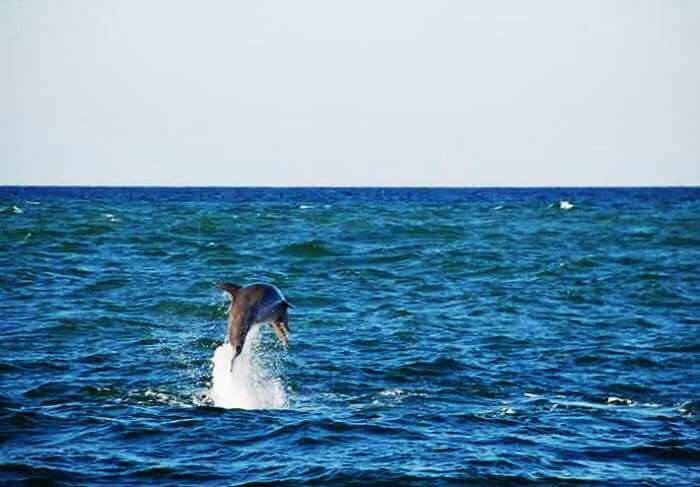 One of the offbeat places near Mumbai, literally no one talks about are the serene beaches of Harnai-Anjarle. Relax at the quiet beaches & be alone with the sea, away from the crazy crowd. A sea-fort, an ancient Ganesh temple and plenty of mouth-watering seafood- makes the most of your holiday! This is one of the most unexplored places near Mumbai.
Known for: Coconut and betel nut palm-fringed unspoilt beaches
How to reach: Nearest railhead is Khed around 35Km from Harnai Anjarle can be reached by crossing the Jog river estuary
Look forward to:
Peaceful and relaxed beach-time
Dolphin spotting
Witness the fish auctions here
7. Saputara – 262 Km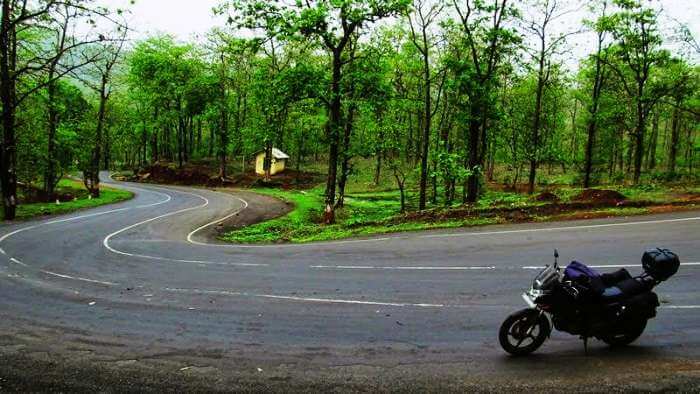 Technically in Gujarat, Saputara is a hillstation snugly perched on the second highest plateau in the Sahyadris in the Dang forest area. At an altitude of 1000 m, it is known for its breathtaking views of the hills and forests and pleasant, almost chilly climate all the year through. This is one of the best offbeat weekend getaways from Mumbai. This is among the most exotic places near Mumbai.
Known for: "Chilling out", treks, adventure sports
How to Reach: Waghai is the closest railway station (50 km from Saputara). You can also drive down via Nasik or via Valsad , plenty of private A/c and non-A/c buses available from Mumbai
Look forward to:
Treks to Rajat Pratap, Tridhara, Sangam, Sunder Kund and many more
Go camping at Vansda National Park
Experience the ropeway to Sunset Point
Para-glide and mountain bike at the Governor's Hill
21 Hill Stations Near Mumbai To Soothe Your Senses On A Trip
8. Lonar – 600 Km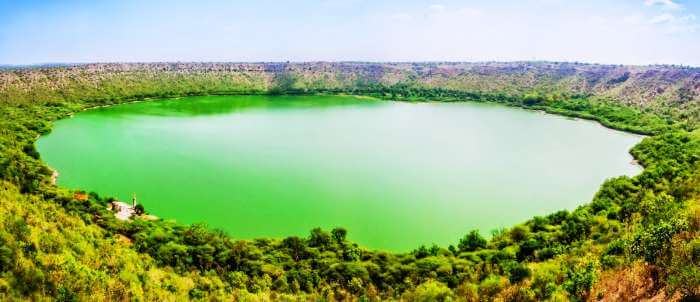 Add mystique to your travel, visit world's third largest crater in the Buldhana district of Maharashtra. The crater is said to have been formed by the impact of a meteorite 50,000 years ago.
Known for: The amazing mystical Lonar Lake in the crater
How to Reach: Travel to Aurangabad by Air, Rail and Road. Aurangabad to Lonar by road is 145 Km.
Look Forward to:
Trek down to the Lonar lake
Solve the mystery of the perennially full lake in the dry Buldhana and the two distinct regions of the lake that don't mix.
9. Kaas Plateau – 279 Km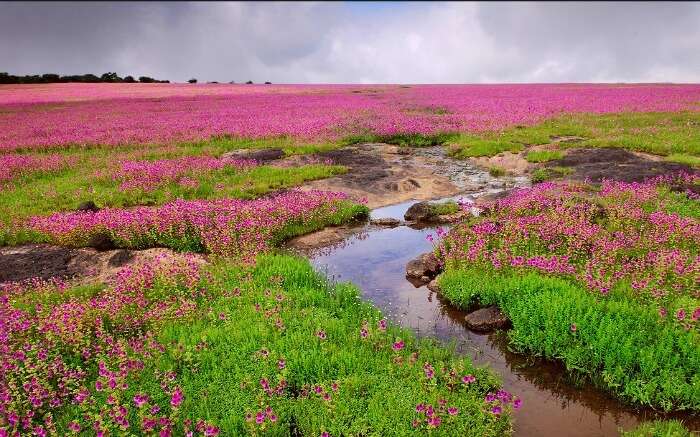 Kaas is a beautiful plateau that has been entitled as a World Heritage site for its spell-binding biodiversity. This stunning plateau is home to over 850 species of flora and fauna. The blooms here includes the real delight for vision such as orchids, drosera indica, mickey-mouse flower, Karvy, ziniger neesanum, etc. 
Known for: Vibrant flora and fauna
How to reach: 25-30 kms away from Satara and nearest airport is Pune
Look forward to:
Mystic hours amidst nature

Rare and endangered species
Visit the nearby Kamudini Pond
10. Morachi Chincholi – 190 Km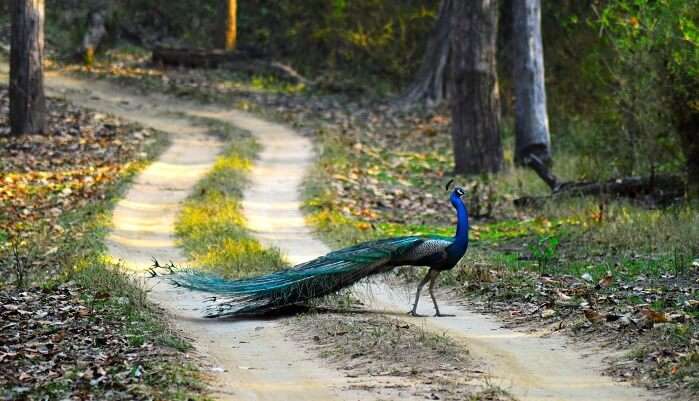 Morachi Chincholi is a peaceful escape to nature as is an eco-village that gives shelter to over 2500 peacock and peafowl. It is one of the most interesting unknown places around Mumbai that offers enough surprises to be encountered on an adventurous weekend. It is believed that the Peshwas planted tamarind trees here which attracted peacocks, making it a present-day hub of these beautiful creatures. This is among the most exotic places near Mumbai.
Known for: Nature and peacocks
How to reach: It is around 60 kms from Pune and 190 kms from Mumbai and can be easily reached by road. 
Look forward to:
Peaceful environment

Peacock spotting
11. Amba Ghat – 342 Km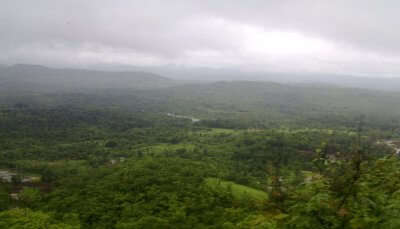 Image Credit: Wikivarashu for Wikimedia
Another beautiful place near Mumbai is Amba Ghat which is home to picturesque mountain offering perfect vacations for nature lovers. Nestled in the buffer zone of Bison Wildlife Sanctuary and Sahyadri Tiger Reserve this beautiful place abodes serene landscapes of the Western Ghats. This is one of the most mesmerising places near Mumbai for weekend getaways. Don't forget to encounter the surprises of one of the most interesting wildlife sanctuaries in Maharashtra.  
Known for: Natural beauty and wildlife
How to reach: It is around 233 kms from Pune and 342 kms from Mumbai and can be easily reached by road. 
Look forward to: 
Nature walks
Wildlife spotting
22 Absolutely Breathtaking Places To Visit In Monsoon In Maharashtra
12. Bhandardara – 164 Km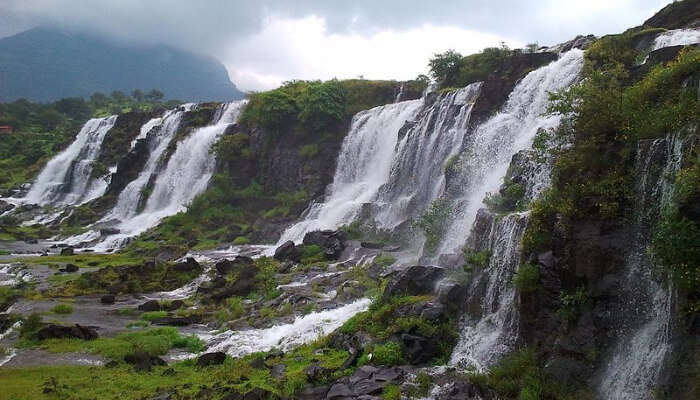 Image Credit: Adwait for Wikimedia
Bhandardara is the most exciting weekend getaway near Mumbai that attracts adventure enthusiasts with its enthralling experiences. Pristine lake, gushing waterfalls, lush green landscapes, and serene ambiance of Bhandardara is truly enticing for holidayers looking for quick escapes. Bhandardara camping is quite popular among adventurers. This is among the most beautiful offbeat destinations near Mumbai.
Known for: Adventures
How to reach: You can travel to Kasara and take any local transport to Bhandardara
Look forward to: 
Adventurous expeditions
Natural beauty
Waterfalls
23 Best Hill Stations In Maharashtra That'll Leave You Speechless On Your Next Trip
13. Velas – 226 Km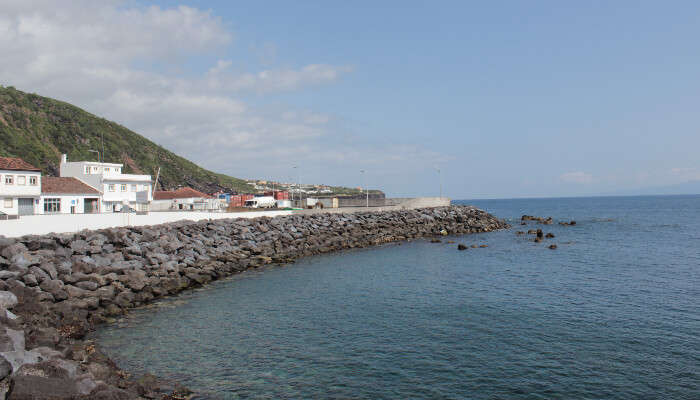 Velas, an eco-friendly hamlet located in Ratnagiri district hosts the famous 'Vellas Turtle Festival' every year. The place is home to thousands of Olive Ridley turtles as they are conserved here by an NGO named Sahyadri Nisargmitra and villagers. There is also a prominent Hindu temple in the region, called Harihareshwar temple. The tranquil environment of Velas is surely worth exploring! You can also explore popular places to visit in Ratnagiri while staying here.
Known for: Turtle Festival and tranquil ambiance
How to reach: Mumbai is nearly 226 km and you can easily reach here by road
Look forward to: 
Eco-friendly experiences
Natural beauty
Temple visit
5 Refreshing Waterfalls In Mahabaleshwar That Makes The Monsoon In Maharashtra Fun-Filled
14. Sula Vineyards – 180 Km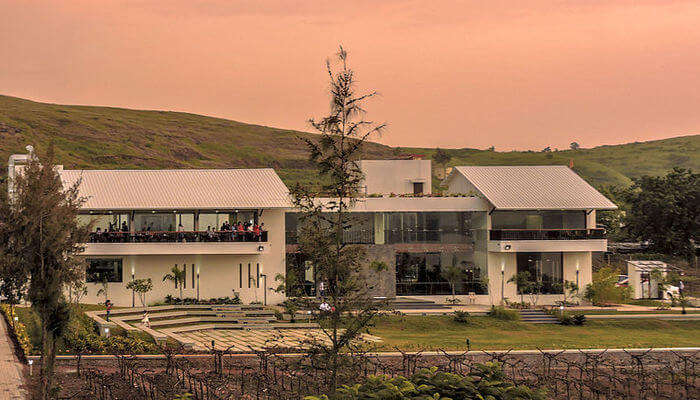 Image Credit: Mahi for Wikimedia
Sula Vineyards is home to 60 wineries and this refreshing place is believed to be the first winery in India. If you are a wine lover then you must surely take a trail through the vineyards and check out the wine making process. The place is perfect for planning out a leisurely day and you can also plan a visit during Sula Festival, an annual music of two-days which is mostly organised in the month of February. 
Known for: Wineries
How to reach: Mumbai is nearly 180 km and you can easily reach here by road
Look forward to: 
Visit winery
Natural beauty
Sula Festival
Paragliding In Kamshet: Your Complete Guide To Taming The Skies In Maharashtra
15. Hemalkasa And Anandvan – 700 Km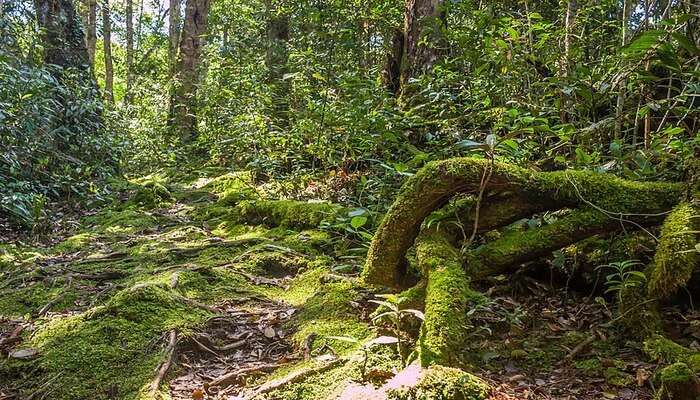 Hemalkasa and Anandvan are two astounding places in Maharashtra, exhibiting the tremendous efforts taken by Prakash Amte and Baba Amte respectively under social initiatives. They worked for the upliftment of the areas and established animal orphanage shelters where you can spot leopards, mouse deers, Nilgai, wild boars, barking deers, chameleons, hyenas, cobras, vipers, etc. This is among the most loved offbeat destinations near Mumbai.
Known for: Tribal lifestyle
How to reach: You can board public transport bus to reach here
Look forward to: 
Animal shelters
Interact with tribal people
See Why River Rafting In Maharashtra That Will Give You An Adrenaline Rush Like Never Before!
16. Aurangabad – 368 Km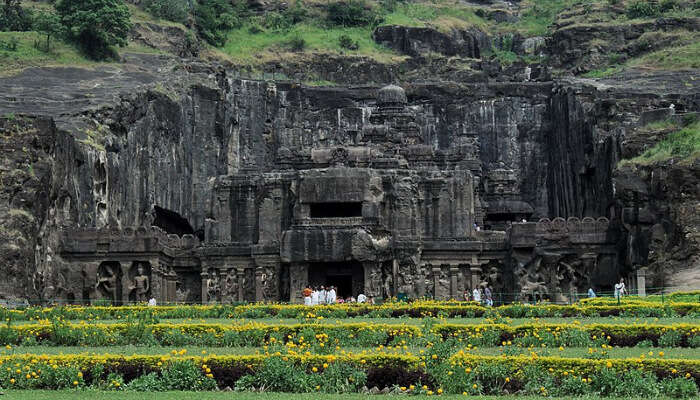 Image Credit: Gandla Naveen for Wikimedia
Aurangabad is popularly called as the City of Gates and this interesting place is named after Aurangazeb, the Mughal emperor. The place is home to the world heritage sites, Ajanta & Ellora caves and there are also numerous other iconic tourist attractions such as Bibi ka Maqbara, Daulatabad Fort, Panchakki, etc. It is one of the most popular places near Mumbai for weekend trips. 
Known for: UNESCO heritage sites
How to reach: You can board public transport bus from Mumbai to reach here. Aurangabad Railway station is also well-connected to other major cities
Look forward to: 
Tourist attractions
Historical caves
18 Offbeat Summer Vacation Destinations For Families In India
So, get over the Lonavalas, Mahabaleshwars and Matherans. It's time to set your sights on more "exotic" pastures. So just plan a trip to Mumbai and get started to explore the above-mentioned offbeat places near Mumbai with TravelTriangle. 
For our editorial codes of conduct and copyright disclaimer, please click here.
Frequently Asked Questions About Offbeat Places Near Mumbai
Where can I go for a long drive in Mumbai?
If you wish to take a long drive from Mumbai and visit the charming cities nearby, you can head to places like:
 1. Lonavala
 2. Khandala
 3. Alibaug 
4. Pelham Dam 
5. Kamshet 
6. Igatpuri 
7. Pune 
8. Malshej Ghat

How can I go to Panchgani from Mumbai?
The cheapest and most convenient means to get to Panchgani from Mumbai is by train. You can take the Jan Shatabdi Ex Mumbai to Chiplun and then a taxi from the railway station to Panchgani. The train journey would not take more than 5 hours 21 minutes.
Is it safe to drive from Mumbai to Lonavala?
Yes, it is absolutely safe to drive from Mumbai to Lonavala using the smooth and convenient Mumbai-Pune expressway which would get you there in just about 2 hours. Lonavala is a beautiful destination in Maharashtra and is home to some of the best resorts near Mumbaifor both families and couples.
How can I reach Alibaug from Mumbai?
You will need to take a boat or ferry to Mandawa Jetty from the Gateway of India which will get you there in about 20 minutes. Alibaug is located at a distance of 110 kilometers from Mumbai and this is the quickest way to reach it.
How far is Mahabaleshwar from Mumbai?
Mahabaleshwar is about 263 km away from Mumbai by road. You can take a train from Mumbai to Pune and then a bus or taxi from Pune to Mahabaleshwar.
Where can we go near Mumbai?
For a day trip or weekend getaway from Mumbai, you can visit exciting places like:
1. Karnala Bird Sanctuary (60 km away) 
2. Karjat (62 km away) 
3. Matheran (83 km away) 
4. Lonavala (91 km away)
 5. Khandala (93 km away) 
6. Alibaug (95 km away) 
7. Kamshet (105 km away) 
8. Raigad (103 km away) 
9. Igatpuri (120 km away)
Where can I go for a weekend in Mumbai?
There are plenty of things to do in Mumbai over the weekend. You can take a leisurely stroll at Marine Drive or Juhu Beach, dine at Candies, enjoy rides at Imagica, relax in Sanjay Gandhi National Park, explore the nightlife of Mumbai, chill at Cafe Mondegar, and shop at Colaba.
What is Khandala famous for?
While Khandala mainly owes its popularity to the Bollywood flick Ghulam, there also are a lot other factors in play. It is popular for its unique rock formations, especially the Shiv Linga rock.
What are the popular hill stations near Mumbai?
Mumbai is surrounded by numerous beautiful hill stations such as Mahabaleshwar, Matheran, Lonavala, Igatpuri, Bhandardara, etc.
What are the best beaches to visit near Mumbai?
There numerous popular beaches around Mumbai, namely, Alibaug, Ratnagiri, Ganpatipule, etc.
---
People Also Read:
Offbeat Places Near Thekkady Offbeat Places Near Uttarakhand Offbeat Places Near Kerala