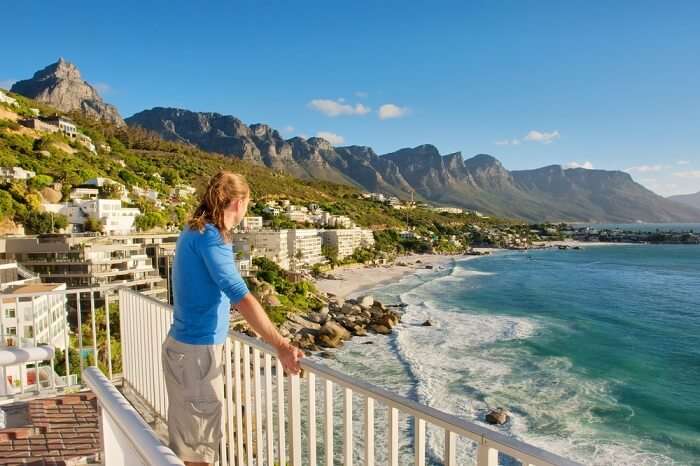 If there was a continent that has it all for its travelers, it would be Africa. From the best safari experience to swimming with the sharks to outdoor adventure, sightseeing, and nightlife – things to do in Africa are endless and endlessly fun too. So if you're planning a holiday in this wonderful continent that not only encompasses the best of modernity but also of nature and wildlife, then you're in luck for we have chosen these 10 amazing things to do in Africa just for you.
10 Unique Things To Do In Africa
Here is the list of things to do in Africa to get closer to wildside of the country. Keep scrolling down and read along!
1. Wildlife Safari in Africa – experience this and you won't be the same again!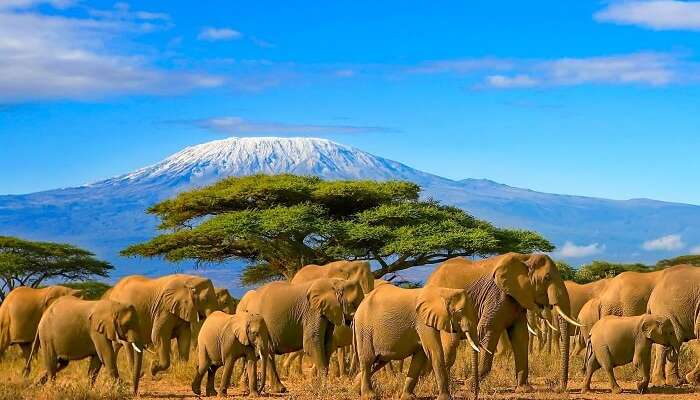 If you're in Africa and miss out on a wildlife safari experience, then that would be an unforgivable sin and we can do nothing but feel sorry for you. For this is one experience that could change your life forever. Being up close with a lion or an elephant or a leopard is no less than meeting your favorite celebrity (actually better than that) and gives you a perspective of your own mortality. One actually feels there is so much more to life during the safari and the adrenaline rush is totally worth it. So if you're traveling to Africa, here are some of the best places for you to go for a wildlife safari and even spot the Big 5 (lion, leopard, rhinoceros, elephant, and Cape buffalo).
Best places for wildlife safari in Africa
Bwindi Impenetrable Forest Reserve, Uganda – Guerrillas are the star attraction
Etosha National Park, Namibia – cheetahs, black rhino, and other big cats are the star attractions
Chobe National Park, Botswana – endangered species like wild dogs, cheetah, and brown hyena are the star attractions
Masai Mara National Reserve, Kenya – famous for animal migration
Kruger National Park, South Africa – Big 5 spotting is the star attraction here
Serengeti National Park, Tanzania – animal migration and extensive wildlife species
Gorongosa National Park, Mozambique – known for its marine life and as a popular game viewing destination
Suggested Read: South Africa Honeymoon Guide: For An Absolutely Romantic And Adventure-Fueled Affair!
---
Looking To Book An International Holiday?
Book memorable holidays on TravelTriangle with 650+ verified travel agents for 65+ domestic and international destinations.
---
2. Adventure in Africa – because the fun never ends here!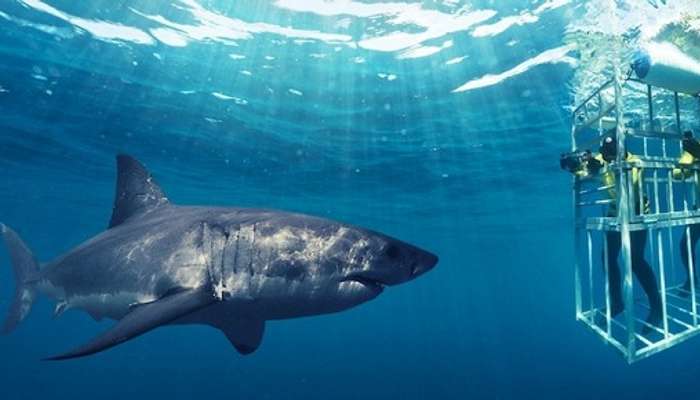 Thanks to the varied topography of Africa, there are plenty of options for adventure lovers to get their adrenaline rush. From the world's largest waterfall to the snow capped peaks of Morocco and everything in between, taking part in an adventure activity is one of the best things to do in Africa.
Best adventure activities in Africa
Victoria Falls – swim to the edge of the world's largest waterfall, do white water rafting, or indulge in bungee jumping from the bridge.
Uganda and Ethiopia – river rafting
Senegal – surfing
Namibia – sand boarding and 4×4 rides
Madagascar – snorkeling and ship wreck scuba diving
Atlas Mountains – snowboarding and skiing
Suggested Read: 15 Best Places To Visit In Mozambique In 2019 To Quench Your Wanderlust
3. Shopping in Africa – time to show your bargaining skills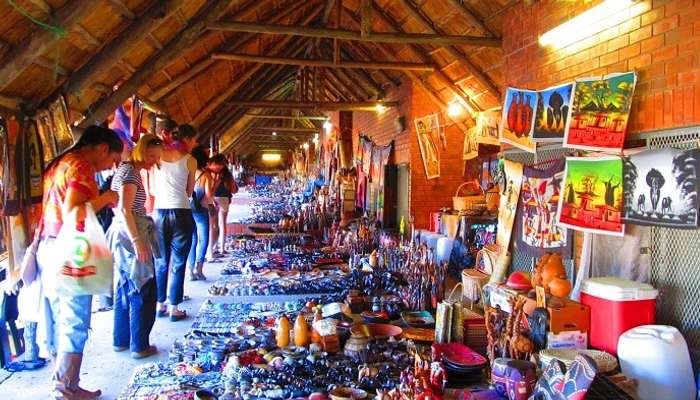 There are some incredible local bazaars and markets no matter where you are in Africa. And these places are not only great to buy souvenirs, and local handicrafts but are also great to get an insight into the culture of the country. And yes, there are a lot of high end shopping malls and brands too! All in all, shopping is one of the best things to do in Africa and you must not skip it at any cost. Some of the best places to shop in Africa include Accra, Maasai, Fes, Durban, and Johannesburg.
Suggested Read: The Mightiest National Parks In Africa For The Love Of Wildlife And Adventure
4. Famous places to see in Africa – don't skip these ones, ever!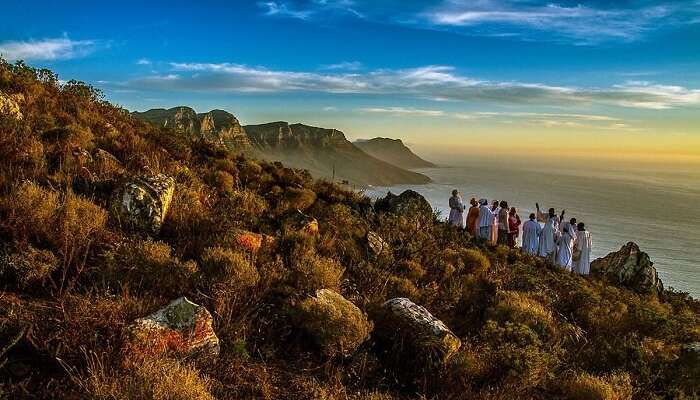 Africa with all its natural, historic, and cultural goodness has some of the most famous places to see in the world. From the pyramids to the desert to the largest waterfall in the world, here are a few places you must definitely visit on your trip to the continent.
Victoria Falls on the Zambia – (Zimbabwe Border)
Mount Kilimanjaro (Tanzania)
Valley of the Kings (Egypt)
The Great Pyramids at Giza (Egypt)
Sossusvlei Namib Desert National Park (Namibia)
Wildebeest Migration, Maasai Mara and Serengeti National Parks (Kenya & Tanzania)
Okavango Delta (Botswana)
The Virunga Mountains (DRC/Rwanda/Uganda Borders)
Ngorongoro Crater (Tanzania)
Suggested Read: Top 10 African Islands For A Tropical Vacation In This Astonishing Country
5. Explore the history of Africa – Unearth the secrets of the past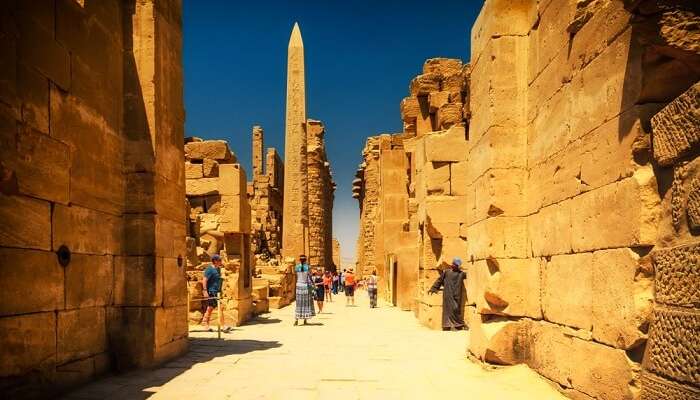 Right from evolution to the formation of some of the most thriving civilizations, the continent of Africa has seen it all and it is time you see it to on your trip for these sites are must on your things to do in Africa list.
Olduvai Gorge, Tanzania – a paleoanthropological site that has deposits that cover a span of from 2.1 million to 15,000 years and the fossils also includes 60 hominids (human ancestors)
Thebes – an ancient city that also includes other historically rich places like Valley of the Kings, Valley of the Queens, Luxor, and Karnak, This 11th century city gives a glimpse into the life and times of ancient Egypt.
Leptis Magna – the largest city of the ancient Tripolitania, it was one of the most famous cities of the Roman Empire, until it was lost in sand and then discovered again.
Great Zimbabwe – From 11th to 15th century, Great Zimbabwe was a thriving centre due to trade and this site now has remains of the old African Iron Age City.
Suggested Read: Kilimanjaro Trek: A Guide To Conquer The "Roof Of Africa"
6. Nightlife in Africa – where the party never stops!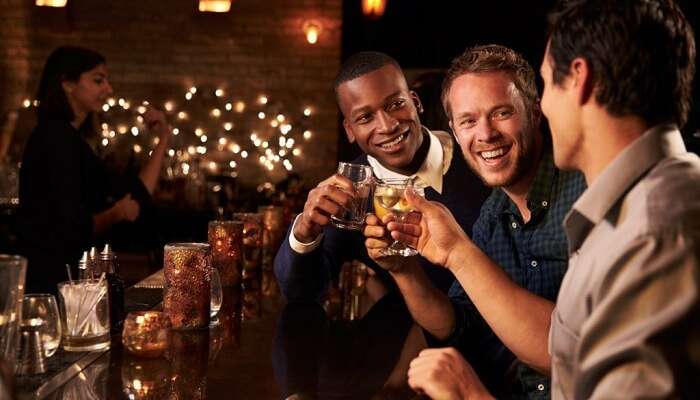 Africa contrary to popular belief has amazing nightlife given the fact you know where to go. From the late night bars to clubs to live music and jazz scene, there are plenty of options for you to indulge in and make the most of your night.
Best cities to enjoy nightlife in Africa
Johannesburg and Cape Town (South Africa)
Nairobi and Mombasa (Kenya)
Addis Ababa (Ethiopia)
Kampala (Uganda)
Kigali (Rwanda)
7. Enjoy the culture of Africa – explore the continent from within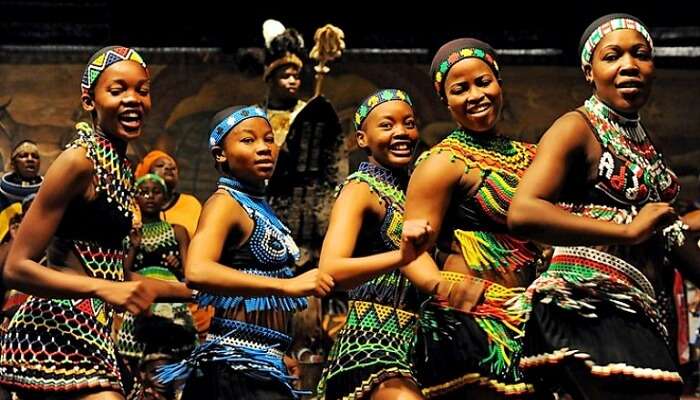 Culture in South Africa is not only about the country's history but also roots to authentic experiences of Africa. From the handicrafts to heritage routes to an insight into the life and times of Africans, there are a lot of places you can head to in this continent.
Suggested Read: Explore These 15 Best Places To Visit In Tanzania To Taste The Thrill Of An African Adventure!
8. Beaches in Africa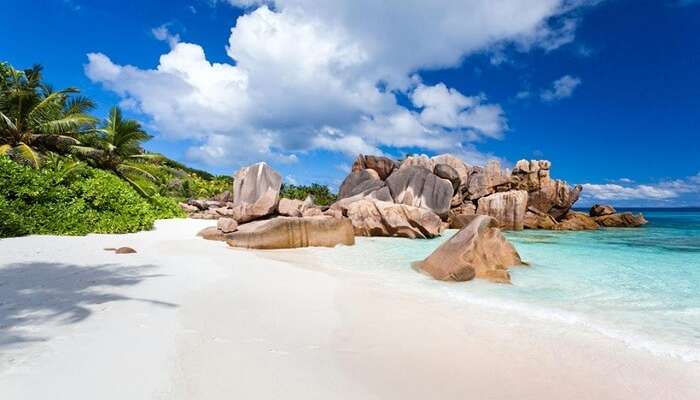 The beaches in Africa are the best in the world. While North Africa has the more fun crowd, you can visit Africa's East Coast to soak in some tranquility that is perfectly complemented by the Indian ocean. Best places here include Seychelles, Mauritius, and ofcourse, Madagascar. The beaches of West Africa on the other hand are perfect palm fringed and are perfect for surfing apart from the all the sunny goodness. South Africa on the other hand has beaches where you can also bump into penguins or swim with the sharks, making it one of the best places for a beach vacation.
9. Attend festivals and events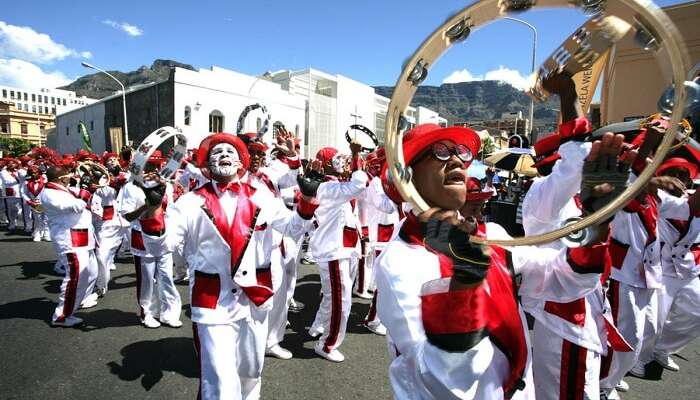 Africa with its thousands of ethnic groups and tribes has celebrations going on throughout the year. There is music, food, performances, and what not and although you might not be able to gain access or understand a few of the local ones, there are however enough big festivals and events that you can be a part of. From film to poetry to drama, music, and even sports, all you have to do is count yourself in.
10. Food in Africa – Enjoy a cuisine that is a delight for all
The cuisine in Africa is not only inspired by traditions but also has Asian, European, and Arab influences. Home to hundreds of different tribes, social, and ethnic groups, expect a varied menu that has something for all.
Famous food in North Africa – Zucchini, potatoes, tomatoes, chili peppers, olives, typical spices, saffron, nutmeg, cinnamon, and ginger
Famous food in East Africa – Ugali, Matoke, Swahili cuisine, oranges, lemon, limes, pineapple, pork meat, chili peppers, corn, tomatoes, lentil dishes, chapatis, and pickles
Famous food in Central Africa -Peanut casserole with chicken, okra, stewed spinach, cassava greens, bambara, peanut butter and sugar
Famous food in West Africa – Fufu, Guinea pepper, Seafood, Goat Meat, and Palm wine
Famous food in Southern Africa – ostrich meat, antelope meat, Indian spices, and fruits
Further Read: Kruger National Park In South Africa Is Your Ultimate Date With The Wild
Africa is an enchanting continent that offers so much to its travelers that it is almost overwhelming and yet too enjoyable to leave. So if you're planning a holiday in this majestic continent, choose from the value for money Africa Packages and enjoy a personalized experience.
Frequently Asked Questions About Things To Do In Africa
Q. What are the best things to do in Ghana, Africa?
A. Ghana is known for its diverse wildlife and secluded beaches. The nature lovers and wildlife enthusiasts can head on Jungle Safari in Kakum National Park and Mole National Park. There are numerous historical sites like Elmina Castle and Cape Coast Castle which are worth a visit. Enjoy watching the sunset at Labadi Beach, La Palm Royal Beach, Bojo Beach, and Kokrobite Beach. Also, Savour a hearty plate of Buka, a traditional cuisine of Ghana.
Q. What are the best things to do in South Africa in December?
A. If you want to escape the December drizzle on Christmas, the beaches of South Africa are the best place to celebrate Christmas for some sun and fun. december is also a great time to go on an African Safari and take a stroll with elephants. The Kalahari Desert in December will blow your mind away with its astounding views.
Q. What are the best things to do in Heidelberg, South Africa?
A. Heidelberg is a small town connecting Durban with Johannesburg. For the adventure lovers, Kripkraal Hiking Trail offers a bundle of adventure and thrill. You can also visit the Marievale Bird Sanctuary for birdwatching and Suikerbosrand Nature Reserve to enjoy the views of nature.
---
Looking To Book A Holiday Package?
Book memorable holidays on TravelTriangle with 650+ verified travel agents for 65+ domestic and international destinations.
---
Comments
comments