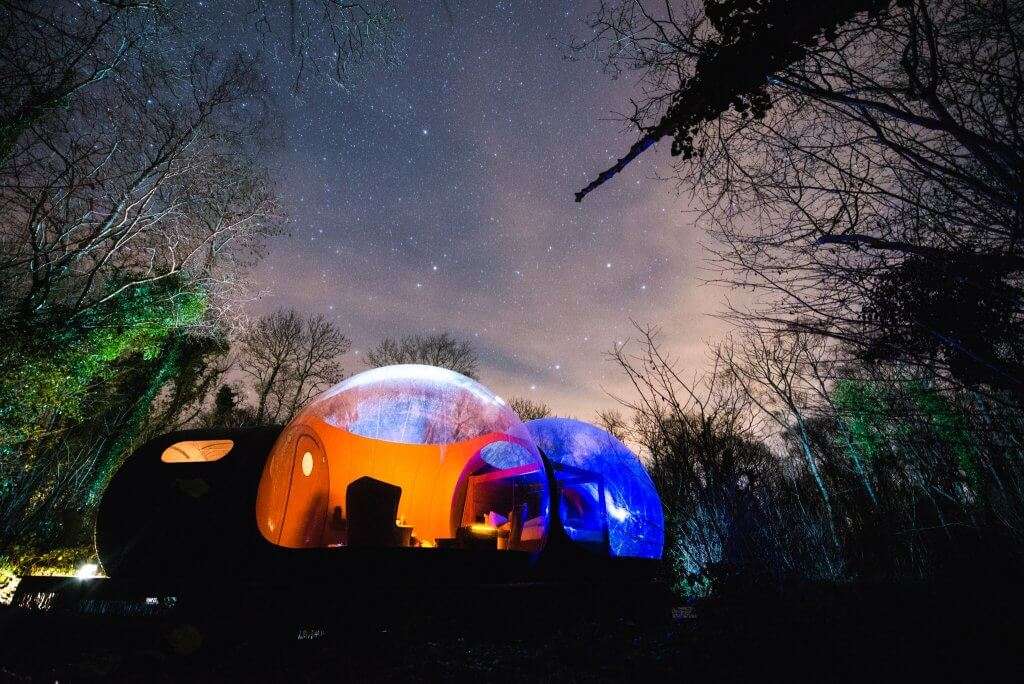 Ireland keeps giving us travel goals and we keep stretching our bucket-list! Known for its snow-swept outdoors and satisfying views, Ireland in the United Kingdom has plenty of offerings that make for a whimsical holiday. Adding to the list of sought-after attractions, Ireland now flaunts this bubble hotel, which allows 180-degree views of the immense outdoors. With a bubble hotel stay, Ireland joins the renowned group of Iceland, Australia, and Canada which boasts of some of the dreamiest bubble hotels ever. This bubbly beauty is located in Northern Iceland. Plan an escape from the noisy city life and stay amidst nature in this romantic stay where stars resemble an illuminated covering from the comfort of your stay.
Finn Lough Resort it is! The bubble hotel in Ireland, owned by the resort located in the town of Enniskillen in Northern Ireland, offers nature-lovers an opportunity to go glamping under the stars. The luxury forest domes offered by the resort are located right in the heart Irish Alpines.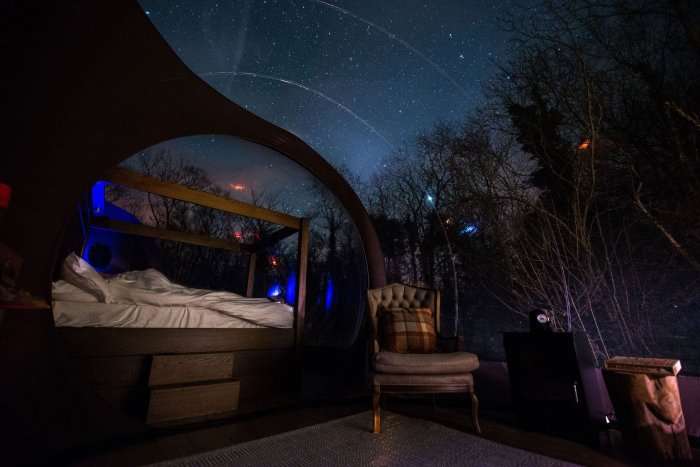 Some of the most noticeable features of a stay at the bubble hotel in Iceland are:
180-degree transparent walls
Magical stargazing experience
Ideal for romantic couples
Features bespoke 4 poster bed & heated mattress
Ensuite bathroom, comfy robes, and slippers
Wooden floors with electric heating
Complimentary breakfast along with Nespresso coffee machine
Spa with saunas, a float bath, salt scrubs, and a hydrotherapy pool
Guests get to regulate room's temperature, pressure, humidity, and electricity as per their need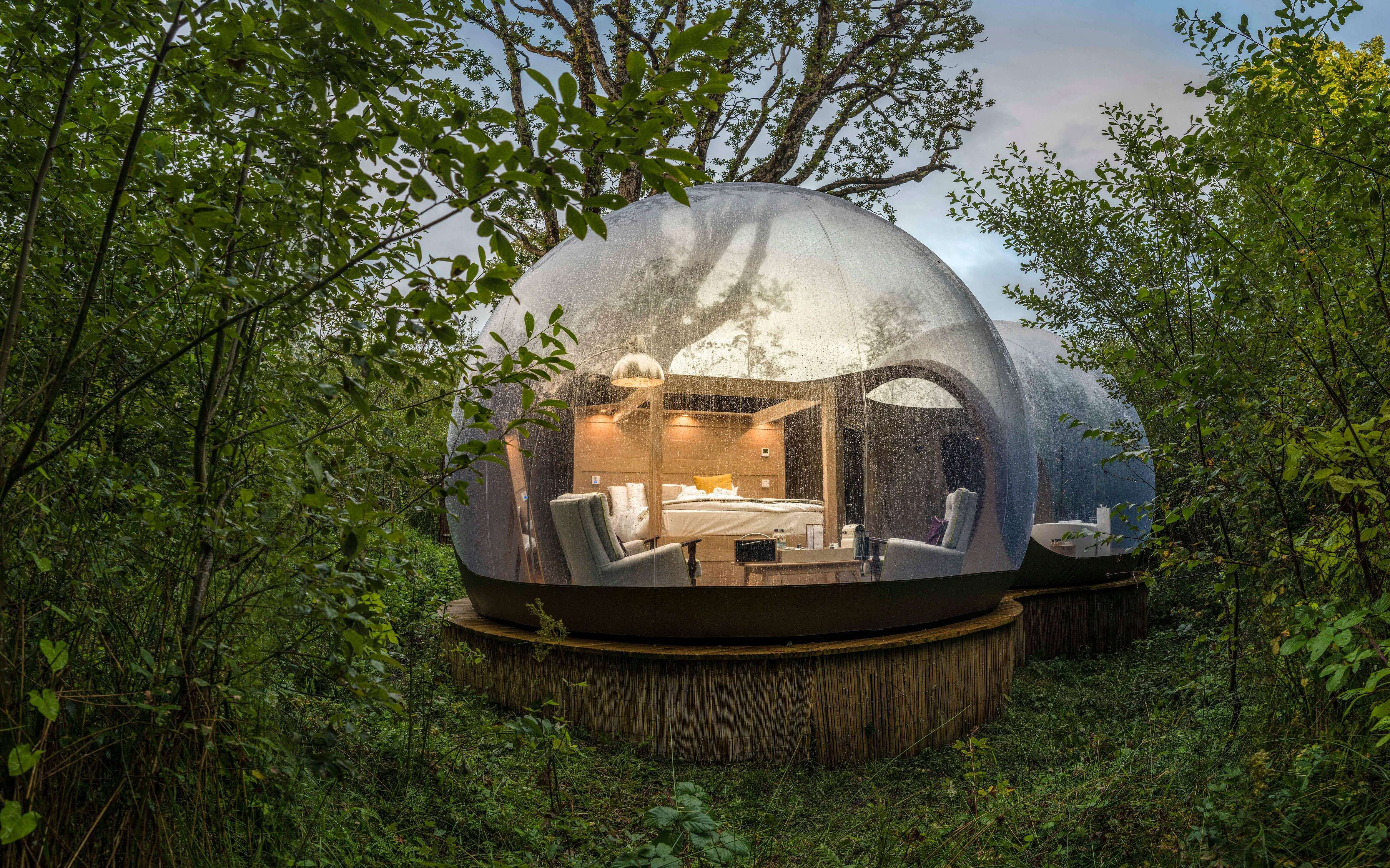 Besides, there are a few more activities in the offering. There is a 2-mile long trail adjoining the stay and this region is home to wildlife like badgers and deer. You might get lucky with a view of these adorable creatures. Moreover, there are also mountain biking trails that take you through to the lakes and castle ruins. Add to it the kayak experience where visitors can go around and explore Lough Erne. This one is a lake formed by islands, bays, and river inlets. As you negotiate your boat across it, would you stumble upon exceptional views! Be assured that a stay here would take glamping to a whole new level of awesomeness.
Tariff: £225 per night onwards
For more details visit their website
If you still boast about your past glamping experiences plan a stay here. This bubble stay in Northern Ireland will put all your past glamping experiences to shame!