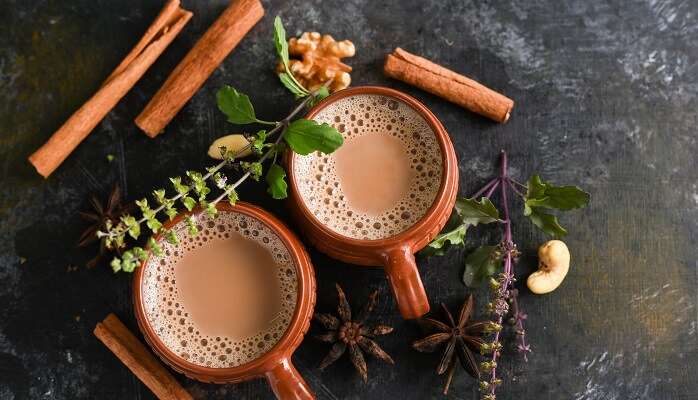 The ancient city of Raipur is highly popular for its handicrafts, Dhokra statues, terracotta items, iron products, cultural monuments, as well as for the famous Gadiya Mountain trek that brings adventure junkies here from far and wide. But little do people know that Raipur also boasts of a number of leisure and recreational facilities like gardens, hotels, shopping arcades, restaurants, and cafes. And so that you would not have trouble finding the best cafes in Raipur to chill at while you're vacationing there, we have listed them right here!
10 Top Cafes In Raipur, Chhattisgarh
So, the next time you are in Raipur with your family and friends for a splendid vacation and feel like stopping by for some treats, get to these local cafes in Raipur, Chhattisgarh for an awesome time.
1. Nukkad, The Teafe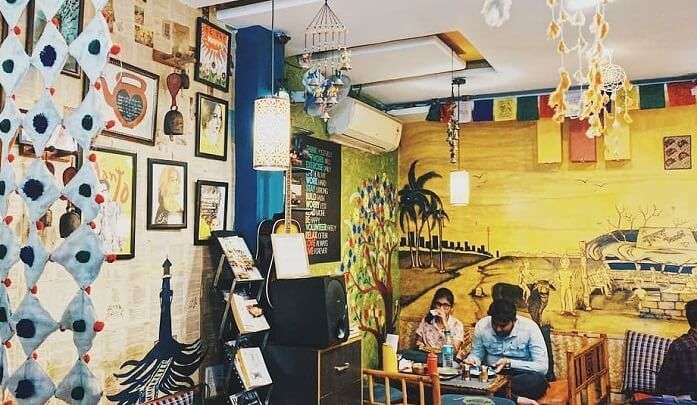 The first on the list of top cafes in Raipur has a social motive and is Chhattisgarh's first tea lounge serving more than 20 types of tea. The main highlight of this cafe is the specially-abled staff members (hearing and speech impaired) who use sign languages to communicate with their guests.
Besides, the bohemian vibes, comfortable low seating arrangements, fairy lights and refreshing ambience makes this place an ideal stopover to grab a bite and satiate your appetite. An additional touch of the soothing music playing in the background and the collection of books to read makes Nukkad, The Teafe an outstanding place to visit on your vacation.
Location: 355 Sriram Complex, Samta Colony Main Road, Opposite Bank of Baroda, Raipur, Chhattisgarh
Timings: 11 AM – 10:30 PM
Cost for two: INR 500
Must try: Green Apple Mojito, Mushroom Chilly, Nukkad Special Sizzler, Maggi
Google Rating: 4.⅗
25 Amazing Wildlife Sanctuaries In India For Adventurous Safaris And Encounters With The Wild
2. The Secret Café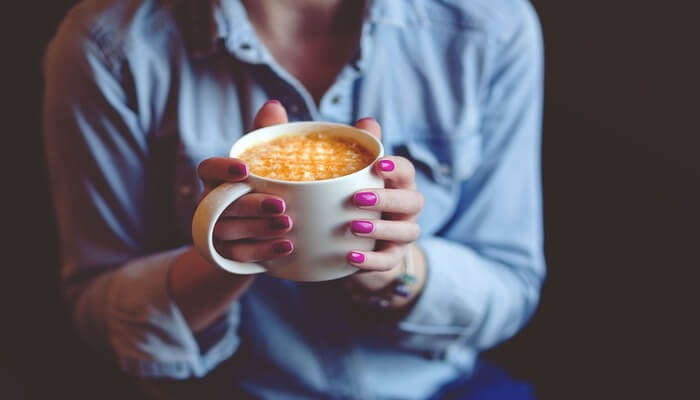 This cosy cafe is a favourite among couples because of its huge outdoor seating area which makes it an absolute romantic retreat in the evening under the mystic moonlight and sparkling stars. The extensive platter menu caters to all types of foodies while the wide selection of beverages and the excellent service by the staff is simply amazing.
Also, the cafe offers arrangements for private dinners with amazingly personalised decorations to make your special day more memorable. Nodoubt, The Secret Café is one of the best cafes in Raipur to come for a brunch date with your beloved.
Location: Raipur-Abhanpur Rd, Lalpur, Raipur, Chhattisgarh
Timings: 11 AM – 11 PM
Cost for two: INR 500
Must try: Hakka Noodles. Mushroom Cheese Tikki, Fruit Shakes
Google Rating: ⅘
3. Café Junoon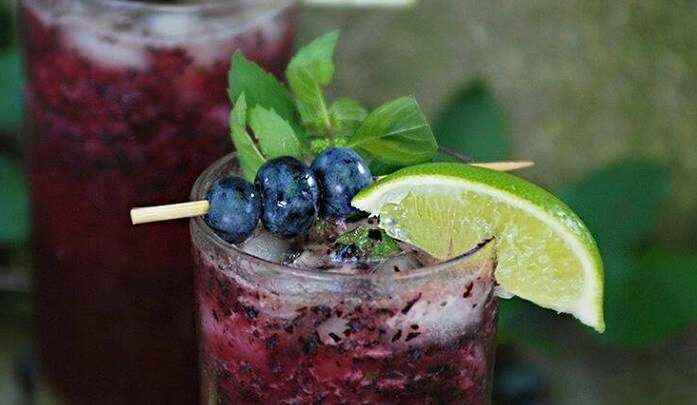 Centrally located in the heart of the city, Café Junoon in Raipur is an ideal option for vegetarians craving for healthy appetisers, wholesome main-course, and delightful desserts. The raw and rustic appeal of this cafe with interiors embellished with brick-lined walls and wooden fences makes the guests feel homely and comfortable.
The cafe is visited by patrons of all age groups because of its stunning views of a lake and ample food varieties on its menu. Hakka Noodles and Jini Dosa prepared on sigree are must-try here at Café Junoon. Café Junoon also serves fusion food based on your requirements. This establishment is also surrounded by some of the best places to visit in Raipur. 
Location: New Rajendra Nagar, Near New Canal Linking Road, Raipur, Chhattisgarh
Timings: 4:30 PM – 11:30 PM
Cost for two: INR 400
Must try: Jini Dosa, Sandwiches, Pav Bhaji, Chocolate Shake
Google Rating: 4.⅗
10 Beautiful Places In India You Are Not Allowed To Visit In 2022
4. The Music Café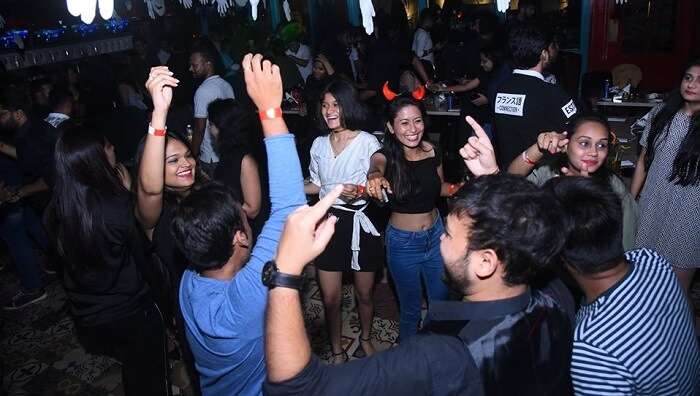 A restaurant with a pub, The Music Café in Raipur is amongst the top best cafes in Raipur and a leisure place for music lovers and party junkies. From Continental to Chinese and Indian platters to a wide range of refreshing cocktails, this restro & cafe is a must-visit in the town after sunset. The price may be on the higher side, but the live entertainment and music along with comfortable indoor/outdoor seating and warm hospitality – everything here is impeccable.
The fancy decor of The Music Café makes it a perfect chill-out place across all age groups of friends, couples, colleagues and loved ones. If you are a complete foodie and a music lover, then we highly recommend you visit this place.
Location: 2nd Floor, Baroda Ambuja Mall, Vidhan Sabha Rd, Raipur, Chhattisgarh
Timings: 2 PM – 11:30 PM
Cost for two: INR 1200
Must try: Pink Sauce Pasta, Pakodas, Chicken Biryani, Chinese Platters, Cocktails
Google Rating: 4.⅕
5. Cafe Selfie Land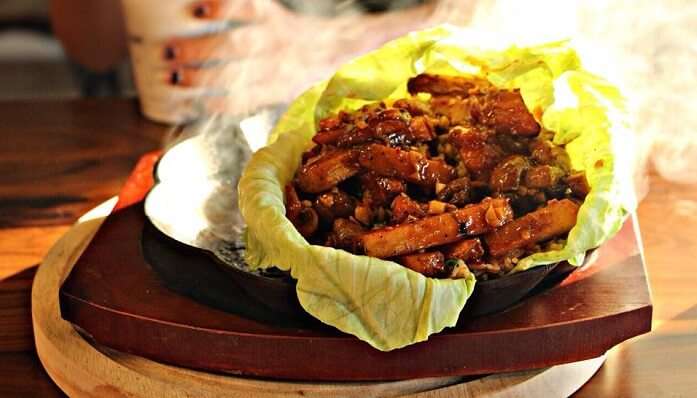 If one is talking about top cafes in Raipur, Cafe Selfie Land has to be on the list of the top ten. One of the major crowd pullers here is, the cafe serves the coffee with a picture of you on the coffee mug. Besides, the staff here is friendly and attentive, making the guest feel special and pampered.
There is a saying "When it comes to coffee, the taste is king", Cafe Selfie Land truly justifies this. The unique and interesting blend of coffee flavours into foods and drinks is the speciality of this cafe and a must-visit place to grab a quirky bite and enjoy some hearty conversation with your friends or partner. Cafe Selfie Land is located in a prime commercial area, making it perfect for an informal/formal meeting with colleagues.
Location: Near Jai Jawan Petrol Pump Marine Drive Canal Road Chowk, Raipur, Chhattisgarh
Timings: 2 PM – 11:30 PM
Cost for two: INR 650
Must try: Churros, Dosa Pizza, Waffles, Dal Makhani Fondue, Momos, Cold Coffee
Google Rating: 4.⅖
Top Festivals In September In India: Save The 2022 Dates!
6. Indian Coffee House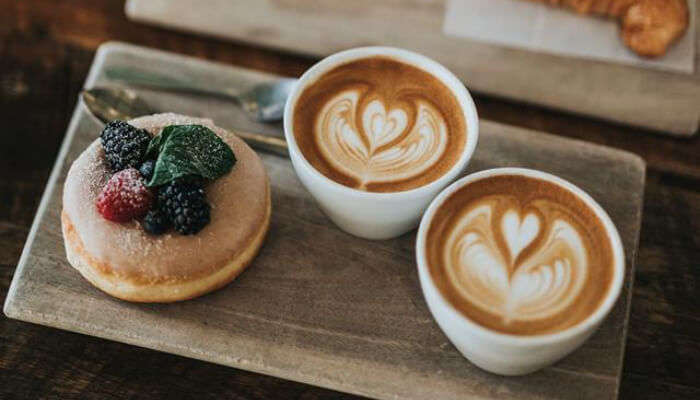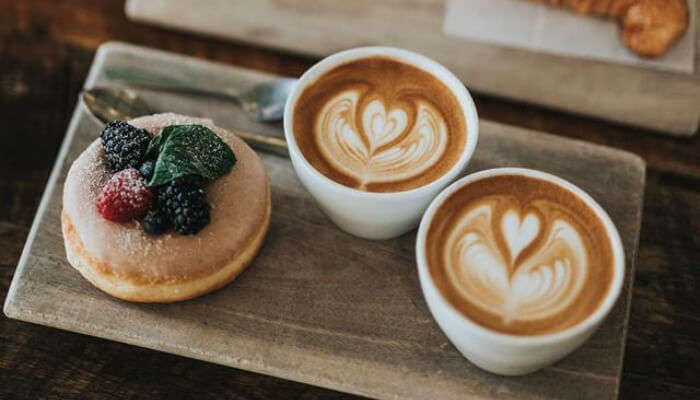 Famous for its authentic and scrumptious South Indian delicacies, Indian Coffee House is a perfect place for breakfast, lunch and dinner. The cafe also serves a range of North Indian and Chinese dishes that are delectable enough to satiate your taste buds. The staff here is known for their professional yet heart-warming service, thus making this cafe popular among both locals and tourists. A true paradise for foodies carving for wholesome brunch, Indian Coffee House truly deserves a place in the list of best cafes in Raipur. This place is also surrounded by the best things to do in Raipur. 
Location: Civil Lines, Raipur, Chhattisgarh
Timings: 10 AM – 11 PM
Cost for two: INR 500
Must try: Filter Coffee, Masala Dosa, Cutlet, Uttapam
Google Rating: 4.⅖
7. Tafree Cafe Lounge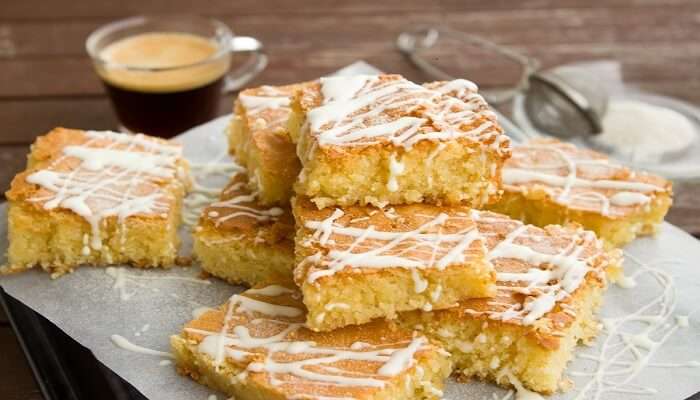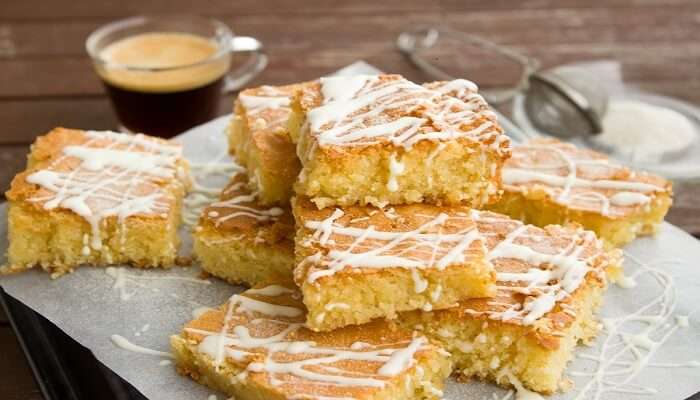 For a fine dining experience, there is no better option than Tafree Cafe Lounge. The central location, pool-side seating area with a projector and fabulous interiors in addition to scrumptious food make this cafe lounge perfect for celebrating special events like birthdays, get-togethers and much more.
Location: Jail Road, Devendra Nagar, Raipur, Chhattisgarh
Timings: 11 AM – 11 PM
Cost for two: INR 800
Must try: Mocktails and Desserts
Google Rating: ⅘
18 Places You Need To Visit For The Best Wildlife Experience In India
8. EAG The Urban Café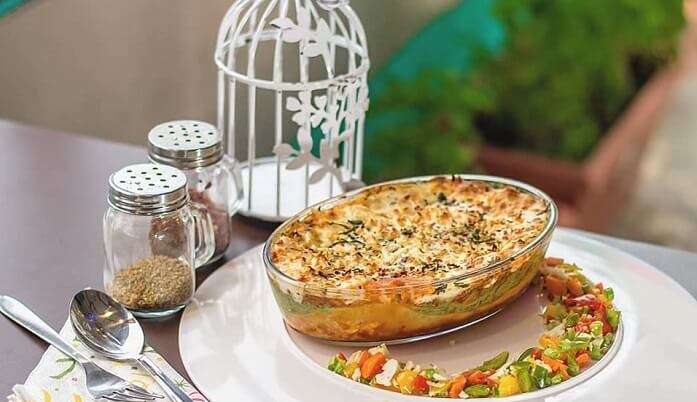 This is one of the finest cafe hubs in Raipur for relishing healthy and nutritious Italian, Chinese, and Mexican cuisines. EAG The Urban Café is also an ultimate paradise for Chocolate lovers and junk food lovers. The interiors are delightfully topped with some quirky decor elements and cosy lightings to fill your heart with pleasure while you enjoy the food.
Location: Beside Bank of Baroda, Santhoshi Nagar, Samta Colony, Raipur, Chhattisgarh
Timings: 12 noon – 10:30 PM
Cost for two: INR 800
Must try: Spaghetti Aglio Olio, Lasagne, Chocolate Shakes, Mocktails
Google Rating: 4.1/5
30 Places To Visit In January In India 2022
9. MoMo Cafe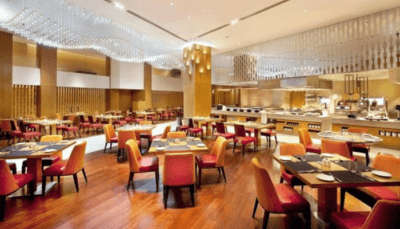 Located in the prime establishment of Courtyard by Marriott Raipur, this place is an absolutely perfect spot for sipping on some hot beverages and indulging in some as the name suggests, scrumptious momos. Popularly recommended for their warm hospitality and dining space, this is a must-visit spot on your itinerary when you are planning a trip to Raipur. 
Location: NH-6, Labhandi Rd, opposite Indira Gandhi Agriculture University, Sai Nagar Zora, Krishak Nagar, Raipur, Chhattisgarh 492012
Timings: 12 noon – 10:30 PM
Cost for two: INR 1,000
Must try: Momos, Coffee
Google Rating: 4.5/5
10. More Over Coffee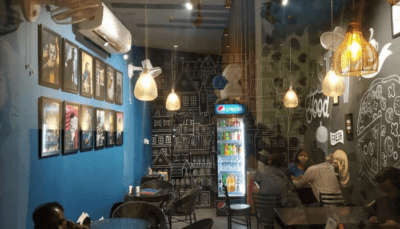 With a particular focus on a wide range of coffee blends, this home-styled nook is Raipur is more than just a coffee shop. While we do recommend that you ask for their best-selling coffee item when you sit down, don't forget to get yourself a side of chilli potato fries. 
Location: 2/6 Main Rd Near Kali Mata Mandir Janta Colony, Akashwani Chowk, Civil Lines, Raipur, Chhattisgarh 492001
Timings: 12:00 – 5:30 PM
Cost for two: INR 5,00
Must try: Coffee, Croissants
Google Rating: 4.5/5
25 Spectacular Caves In India That Should Be Explored At Least Once In A Lifetime
Find some time during your vacation in Raipur and visit some of these cafes to savour some of the best coffee served with healthy snacks. Foodie or not, we guarantee you won't regret spending time and money when it comes to enjoying coffee and munchies at the best cafes in Raipur after you take a tour of this city in Chhattisgarh!
For our editorial codes of conduct and copyright disclaimer, please click here. 
Frequently Asked Questions About Best Cafes In Raipur
What is the famous food of Raipur?
Raipur is known as the "Rice Bowl of India" and the food culture here mainly consists of rice, jowar and bajra. Most of the cuisine is vegetarian food that include lots of dals or lentils and leafy vegetables like Bohar bhaji, Cholai bhaji, Lall bhaji, Chech bhaji, Chila, Bhajia, Sabudana ki Khichdi, Faraa, and Bafuari.
What is the average cost of eating out in Raipur?
There are plenty of restaurants in Raipur serving delectable dishes ranging from INR 130 to 600.
Are there any vegan cafes or restaurants in Raipur?
The Living Room Cafe located on VIP Road, Purena and Una by Garde Manger located on Jalvihar Colony Road are some of the best vegan restaurants in Raipur.
Which cafes in Raipur are open till late?
The Music Cafe, Mocha Express, Cafe Junoon, Cafe Selfie Land, Cafe Tree House, The Living Room Café, and The Palazzo Lounge are open till late in Raipur.
People Also Read:
Best Cafes In Delhi Cafes In Solan Cafes In Bikaner
Comments
comments