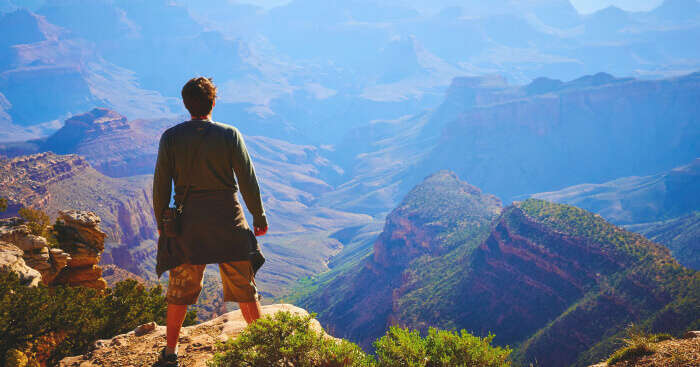 We've all been through that phase when we wanted to quit studies and jobs to pursue our passion, though it was all in vain. But not for Christian Lindgren. A passionate traveler, Christian quit school at the age of 18 to travel the world and embark on his dream adventures in the less visited corners of the world. And now at 27, he has already visited a startling 97 countries!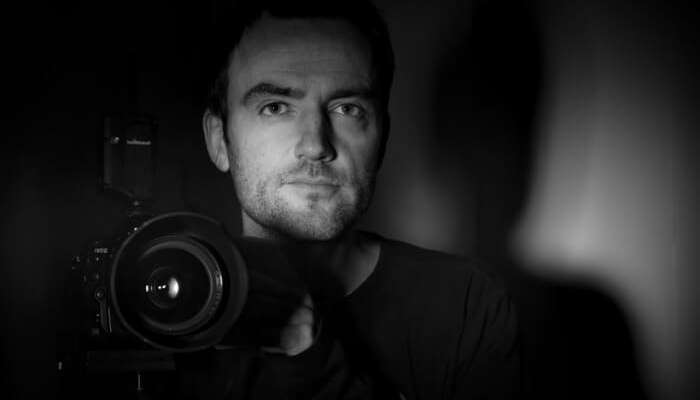 A talented photographer from Denmark, Norway, Christian captured in his camera the experiences he had in those amazing, totally offbeat parts of the world. And we bet his breathtaking travel pictures will leave you gasping for breath!
So scroll down & behold some of the most beautiful places in the world where he left his mark these 9 years…
Witnessing magical hues of the sunset over the Karakoram mountains in Northern Pakistan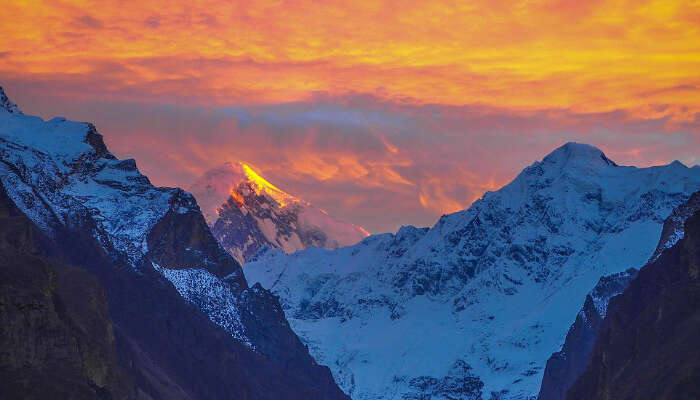 Galloping around in a decorated truck, a fancy example of Pakistan's colourful heritage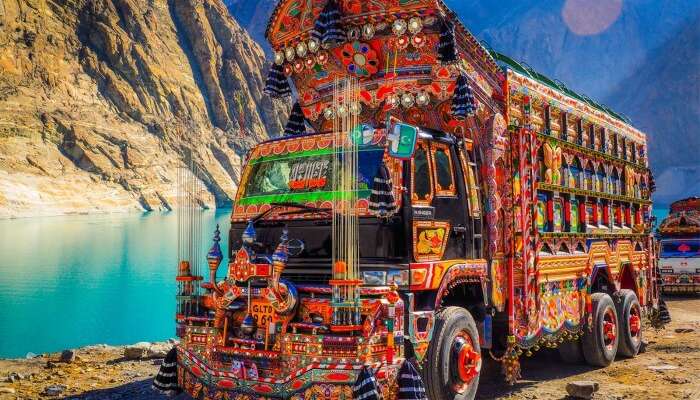 Getting to Mount Bromo, a 7,641 ft active volcano in Indonesia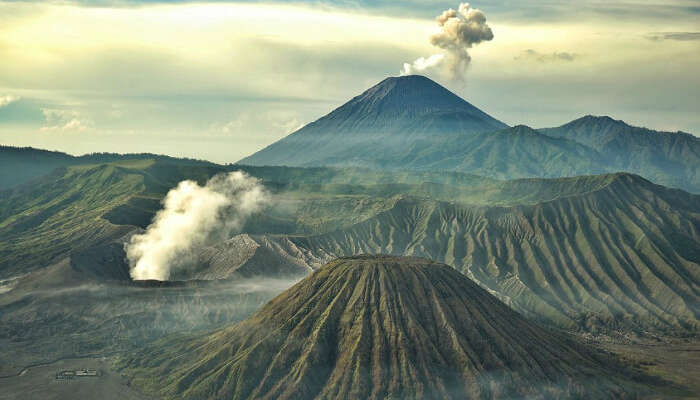 Suggested Read: She's Been Traveling The World For 5 Years Without Going Broke
'Travelling has been in my blood since I was young. Both my grandparents and parents traveled a lot in their young days and I have been growing up with different artefacts from around the world in my house since I was young', says a determined Christian
He has earned through various odd jobs during his travels, including teaching, farm labour, hostel work, and assisting in a dive centre. 'All the money I have spent on my traveling is money that I have earned myself', says the wanderer who had used his savings to buy his first plane ticket when he decided to embark on this journey. Being independent has awarded him with a wealth of culture in all the places he visited, and though he experienced many ups and downs during his journey, they couldn't deter him from his passion.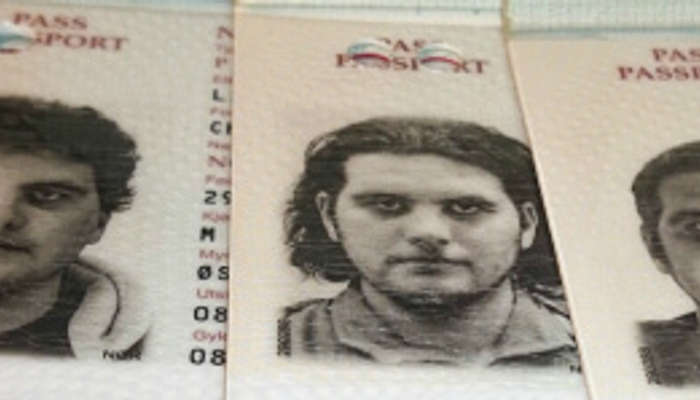 His experiences have been diverse, and sometimes totally bizarre: Seeing rainforests in Africa, scaling mountains in Pakistan, and even crossing the border of Burkina Faso ON A DONKEY. Yup, you read that right! "Although the Ghanaian Immigration Control initially said I needed vehicle registration to be registered, when I wrote donkey on the form the guards laughed and waved me through", said Christian, chuckling while recounting the hilarious incident.
A mesmerising sunset at one of Christian's favourite places for hiking and trekking – Dunedin, New Zealand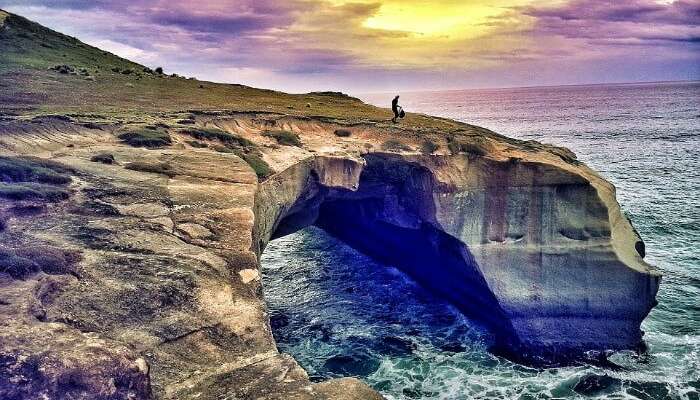 The views his window seat treated him with during one of his many flights across the world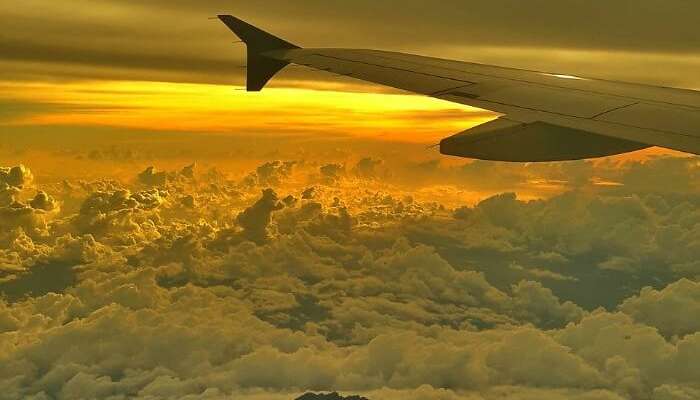 The Sultan Omar Ali Saifuddien Mosque in Brunei oozing charm and grandeur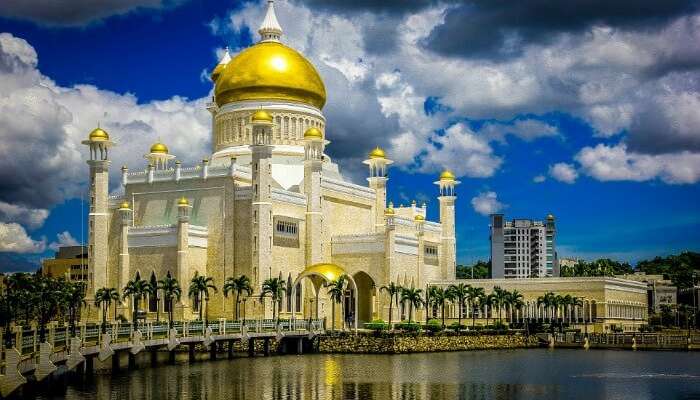 Photographing one of the many abandoned boats in The Aral Sea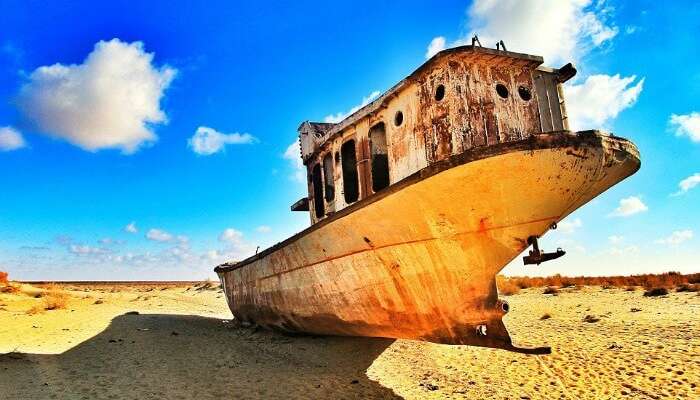 Suggested Read: Bold & Tough: Scaling The World's Highest Motorable Pass, Anam Is India's First Female Stunt Rider At 21
Encouraging people to travel through his new blog UnusualTraveler, Christian says that one should travel solo for a rather richer, happier experience. He conveys to his readers the lessons he learnt during his 9 year long voyage around the world, along with giving truckloads of useful photography tips to travel photographers.
Getting lost in the Larung Gar in China, the largest Buddhist settlement in the world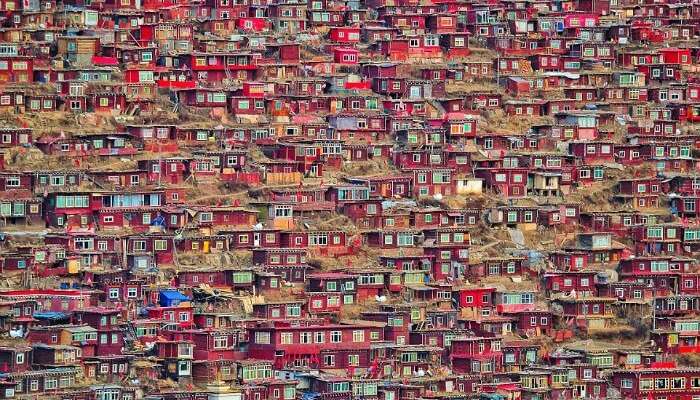 Meeting high-on-hash holy folks in Kathmandu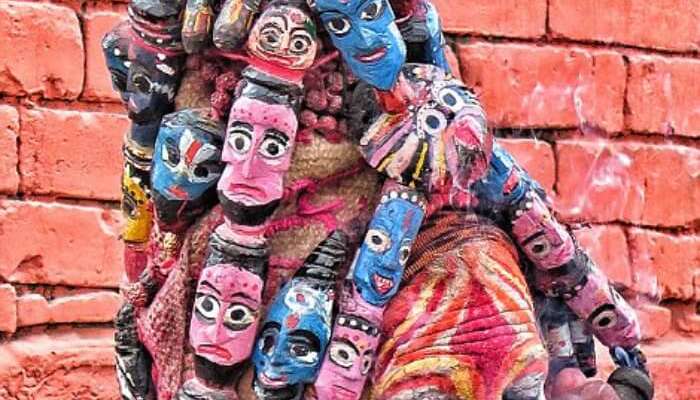 Coming across 83 year old Tobu, one of the last living real headhunters in Nagaland, India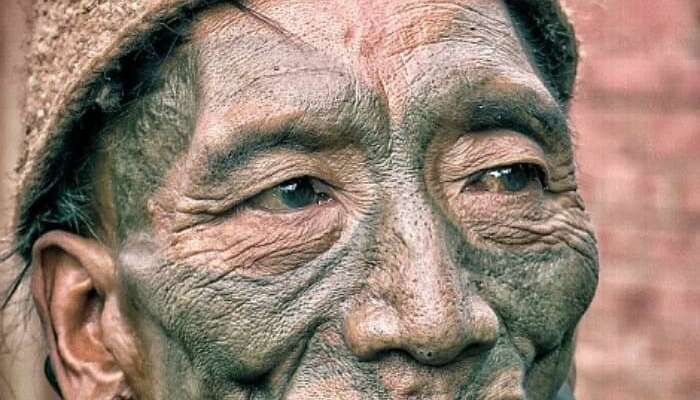 Basking in the glory of the Mayan Pyramid of Kukulkan at Chichen Itza, Mexico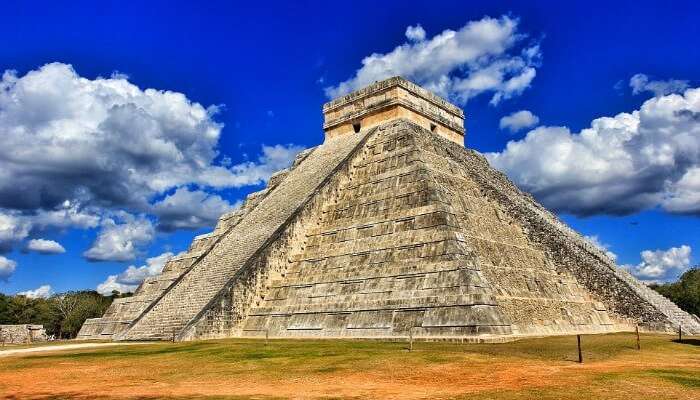 Watching a peacock put up a stunning show in the Bamboo Forest of Japan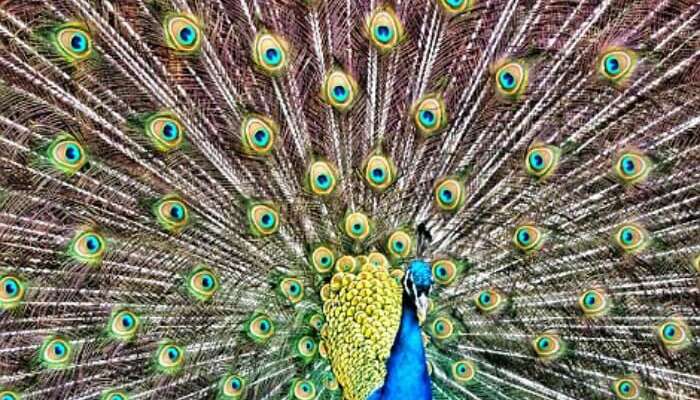 Suggested Read: This Solo Traveler Found A Genius Way To Tell His Mother He Was Okay And We Can't Stop Laughing!
Paying his respects at the Rokuon-ji, a gorgeous Zen Buddhist temple in Kyoto, Japan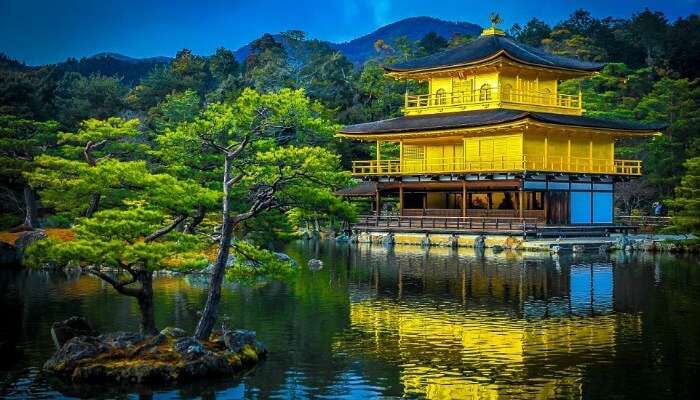 Getting bewitched by the beauty of the Esfahan in Iran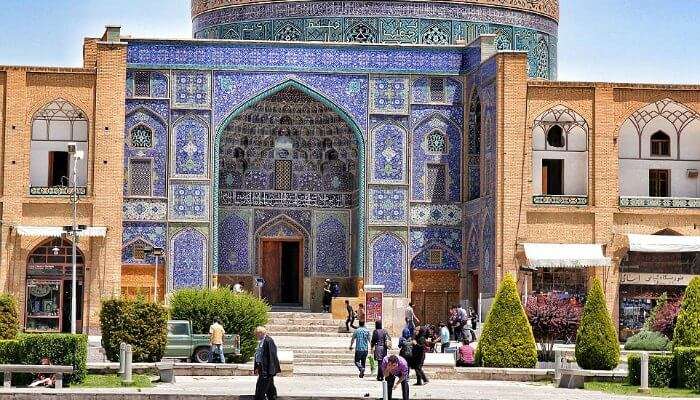 Scaling the length & breadth of Tadjikistan on a bicycle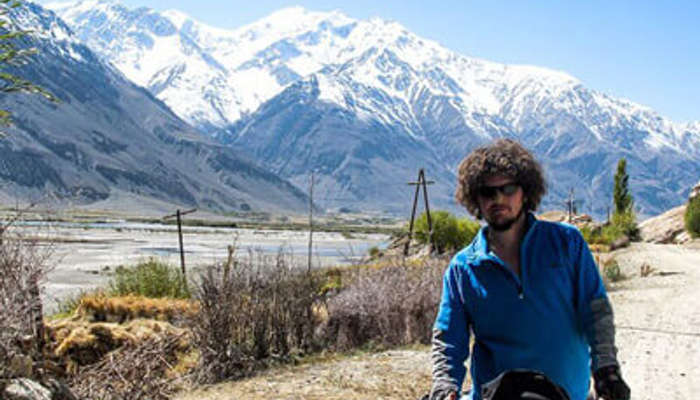 'Everyone should travel, people will learn a lot more about themselves, the world and other cultures then they will ever learn from watching TV and reading,' says the 27 year old passionate vagabond while pledging to visit every country in the world in his entire lifetime.
Christian has achieved what most of us only dream of while staring at our textbooks at night or grating our heads against our computers at work each day. If he can do it, why can't you? Quit your excuses and go follow your dreams.