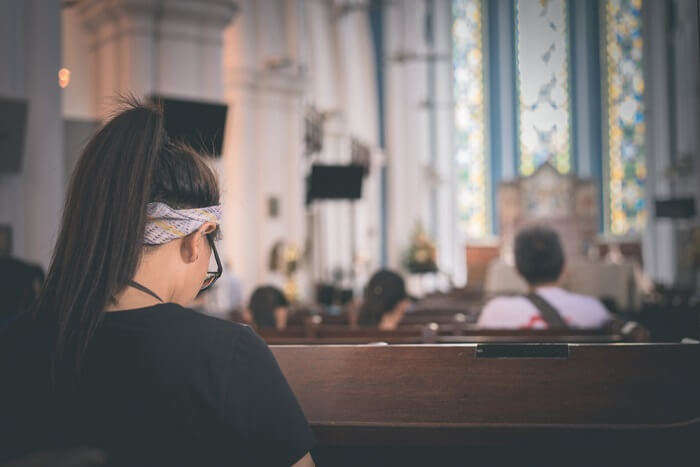 If Nelson is your pick for traveling anytime soon, you need to know that there is a lot in this city that you can explore. Apart from a number of local art & crafts stores and vineyards, there are various Churches in Nelson that must not be missed out at any cost. This city has a rich cultural importance which is clearly depicted by the presence of a number of museums that are located here. All you need to do is figure out your budget and make your mind to explore this one hell of a beautiful city.
So, what are you even waiting for? Here is the list of 10 churches in Nelson, New Zealand that must be in your bucket list if you're planning to visit this city. Before that, you must need to figure out the best time to visit Nelson. Here you go!
Best Time To Visit Nelson
The time of year that you choose for your trip is surely going to determine the kind of experience you have here. That being said, you need to know that most of the tourists from all over the globe happen to be here during the summer time which is from December to February. Also, you must not plan your trip without booking your accommodation according to the budget you've decided for the same.
This way you will have an idea of the money you will be left with so as to spend on shopping and other adventurous activities. You might even need to hire a travel guide for your trip and for the matter of fact, he would also end up charging you some extra bucks. September to November is the time for camping enthusiasts and you can use the spring season to feel the serene beauty of this city. However, if you're visiting just for the churches, any time of the year should be appropriate.
Must Read: 8 Amazing Day Trips From Nelson That You Wouldn't Wanna Miss!
10 Best Churches In Nelson
Having said that, let's have a look at these list of top churches you need to visit if you're going to Nelson anytime soon with your friends and family.
1. Impact Church
With the motto of "Real people helping real people", Impact church in Nelson is where you should start from. This church is located in the heart of the city and is known to be one of the most renowned churches in the area. You would found the soothing sound of trumpets filling your ears as soon as you make your entry in this worship place. Apart from this, there are a number of other activities that you could participate in or can even choose to have your own time in the grace of God.
Regardless of the purpose you visit this church for, you are surely going to have a great time along with having a peace of mind that is quite difficult to find these days.
Suggested Read: 10 Best Cafes In Nelson To Experience A Soothing Casual Dining In The Gorgeous City
2. Hope Community Church
This is yet another pick that you can't miss out on your visit to Nelson. Hope church in Nelson is amongst the most reputed churches in the region and manages to attract a lot of tourists along with the local people. You would find around 480 people in this church who devote their time to the service of God and call this place as their own spiritual home.
After the renovation that has taken place recently, this church has now become the center attraction of the city and this is why you must come here once. According to the priests and other individuals working here, this church aims to help the people of various communities so as to serve humanity altogether.
Suggested Read: Food Festivals In New Zealand 2022: To Indulge In The Country's Most Exclusive Delicacies
3. Annesbrook Church
This church should also be on your list if you're planning to have a trip to the city of Nelson. It is situated at Saxton Rd West and secures its way in the list of best churches in Nelson. Like any other churches in the region, you're going to find yourself at a nice place once you visit this church. You can always choose to spend some time with yourself away from the chaos and noise of the city life. If you happen to find the need for such moments, Hope church is surely going to give you a lot of hope.
4. Nelson Welch Congregational Church
Built in 1876, this church is situated at Nelson as the name suggests and houses a one-story building. You will find a privy as well as a cemetery while visiting Nelson Welch Congregational Church of New Zealand. Some of the stones present in the cemetery of this church date all the way back to 1809 when the earliest settlers of this city were buried down. You should also keep this place in your bucket list while your Nelson trip is ongoing. You can choose any suitable time to visit this church and spend some time in the positive vibes that you will find here.
Suggested Read: Casinos In New Zealand: 5 Best Places For A Fascinating Outing In This Scenic Land!
5. Christ Church Cathedral
Christ Church Cathedral is also of the best places to visit in Nelson and you shouldn't let this skip from your list of destinations in this city. This church stands at a height of 58 meters and tends to attract a number of visitors on a daily basis. There are several ongoing activities that even you might participate in while you're visiting this church.
This church has a capacity of about 350 people that can be present inside of it at a given point of time.
Suggested Read: Nelson In Winter: To Witness The Charming Landscapes Of This New Zealand City!
6. Unite Church
Unite church is also a reputed name when it comes to the churches located in this city of Nelson, New Zealand. You need to plan your trip with the consideration of a travel guide if you have a little idea of this city. Unite church should not be missed out on your trip to Nelson. No matter which faith you belong to, just spend some time in silence here and all your anxieties will be put to rest.
Suggested Read: Top Five Airports In New Zealand For A Memorable NZ Beginning
7. Equippers Church
Situated at 400 Trafalgar Street S, this church is also situated in the beautiful city of Nelson. You can find various devotees finding their own peaceful time at this place and can join them along. However, the best thing about this place is that it's kids friendly so you can always take your toddler along if you're visiting this church. This is a great place to meet and connect with the locals too.
8. Nelson Baptist Church
This church is yet another famous place in Nelson where people gather so as to pray in unison. There are special community events on Sundays, starting in the morning hours from 10 am that you can always join. Nelson Baptist Church should also be in your list if your trip to Nelson is around the corner. The beautiful building and the calm ambience will make you want to stay for some time in the church before you head out to explore the city.
Suggested Read: Shopping In New Zealand: 10 Incredible Places For Retail Therapy
9. Aspire Church
This is one of the most prestigious religious places in the city of location and is known to gather a number of tourists along with local people. Sunday mornings are usually crowded because of the events that start from 10 am and can be enjoyed by any tourist who happens to be here around that time. Aspire church in Nelson is situated at the locality of 101 Hardy Street. You should definitely consider this church if you're visiting Nelson for the very first time. You can have an amazing and peaceful time over here regardless of the day you visit on.
10. Nelson Bays Church
This church happens to be situated at Quarantine Road and should also be in your consideration while visiting Nelson. Basically, its management is handled by a team of pastors who work along with New Covenant Ministry International. Enjoy some choir music ere for a spiritual experience during your vacation in Nelson.
Further Read: New Zealand With Kids: To Pamper The Little Ones With The Best Things To Do!
This was the list of 10 churches in Nelson, New Zealand that must not be missing out if you're visiting this city. Also, you should ask your travel guide about various other churches in Nelsonville, Ohio so as to enjoy this city at the fullest. So, plan your trip to New zealand and experience the blissful sceneries around with your loved ones!
---
Looking To Book An International Honeymoon?
Book memorable honeymoon on TravelTriangle with 650+ verified travel agents for 65+ domestic and international destinations.
---