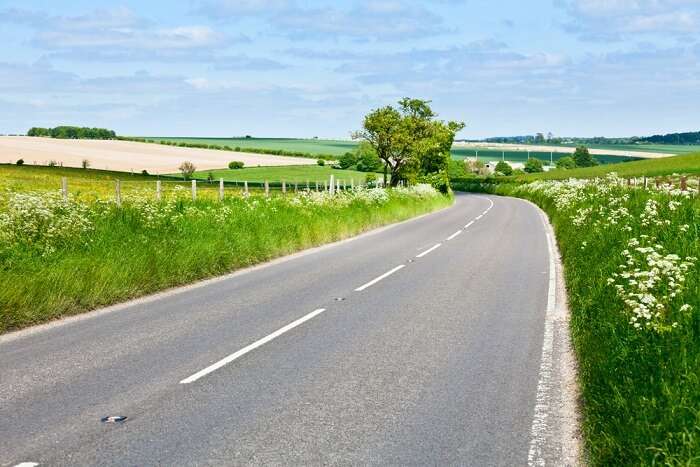 London is a global hub of opportunities, they say. And in addition to it, London is also one of the most well-connected cities in the world. So, for your upcoming trip to London, you can visit most of the famous UK cities, villages, landmarks and castles on day trips from London itself, where you can travel by train, by coach or a personal car. The wide variety of landmarks to see and day trips to experience can surprise you.
10 Best Day Trips From London
If you're constricted on time and want to experience as much of the UK and its surrounding countries as possible, fear not, as we have comprised a handy list of 10 day trips to go from London for you.
1. Stonehenge Tours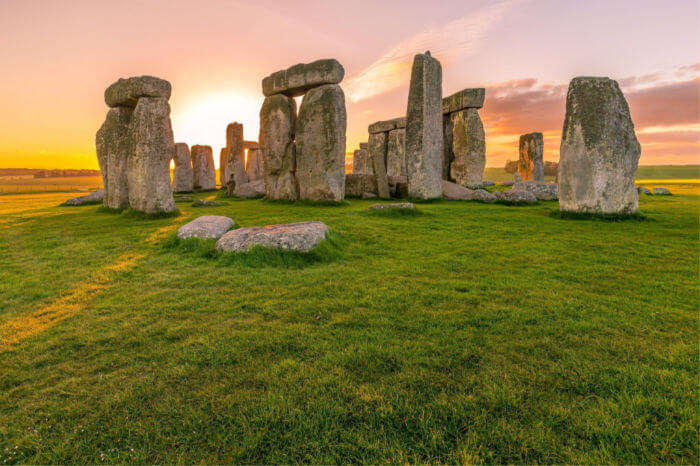 Arguably one of the most popular options to go on a day trip to on your visit to London, this prehistoric monument is consistently ranked as one of the most mysterious ones in the world. Explore the Stonehenge during your day trip, and you can also add the options of exploring additional sites like the Bath, Oxford and Windsor on your way. With comfortable travel in coaches accompanied by knowledgeable tour guides, you are going to thoroughly cherish this one.
Where: London Stonehenge to and fro
Cost: Rs. 5000-5200 per person
Duration: 6 to 12 hours
Must Read: 11 Popular Museums In London To Experience British History & Heritage Like Never Before
2. Oxford Trip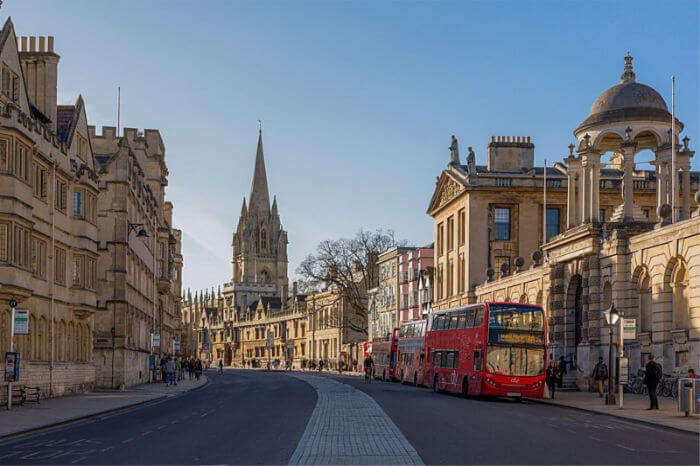 Nicknamed the "City of Dreaming Spires", Oxford is a small city in the central South-Eastern part of England, only an hour's drive away from London. It goes without saying that the major part of the attraction is the historical University around which the city revolves. Once in the vicinity of Oxford University, be sure to check out the famous Bodleian Library, the Sheldonian Theatre, the Ashmolean Museum, and the Christ Church college from atop an open bus. The city has an aura of its own and is certainly worth the day trip from London simply to take this legendary 12th-century University in your sights.
Where: Oxford University, Oxford, Central-Southeastern England
Cost: Rs. 5800 per person
Duration: 11 hours
3. Windsor Tour

Situated just west of London, Windsor is the town above the Thames. Hop on an open bus tour for a day trip into the town featuring the Windsor Castle, the Queen's official place of residence within the United Kingdom. Other attractions can include the town's quaint shops or the boat rides that guests can avail and treat themselves to a fun time.
Where: Windsor, South-East England
Cost: Rs. 6200
Duration: 5 to 12 hours
Suggested Read: 10 Free Things To Do In London We Bet You Never Knew!
4. The Town of Bath Tour

The rolling countryside of southwest England is home to the town of Bath, built by the ancient Romans. Usually covered in a day trip along with other destinations, a day trip to Bath will let users explore its Botanical Gardens, Bath Abbey, the Jane Austen Center and of course, the Roman Baths themselves. Attractions like Bath Abbey are known for their splendid honey-coloured architecture, fan vaultings, and large stained windows made of glass.
Where: Bath, South-West England
Cost: Rs. 4800
Duration: 12 hours
5. Harry Potter Warner Bros. Studio Tour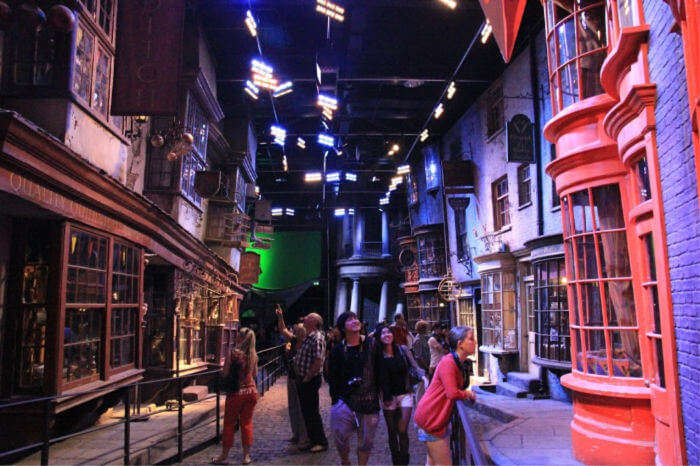 Being there in London, England and missing out on taking a piece out of the biggest motion picture phenomenon of the generation would be a no-go. So make sure you enjoy this once-in-a-lifetime fully guided tour of the unique and fully guided studio tour at Warner Bros. Studios in the city of London itself. This trip allows users to get a first-hand behind the scenes experience where they get full coverage of the making of the Harry Potter films including the exquisite real-life locations. Sip down butter beer while taking a fun ride on the Hogwarts Express, or visit the Great Hall to catch a glimpse of what it would be like for a student at Hogwarts!
Where: Warner Bros. Studio Tour – The Making of Harry Potter, London
Cost: Rs. 12500
Duration: 5 hours
Suggested Read: London Shopping: 15 Best Places That Will Help You Glam Up Your Wardrobe & Home!
6. Paris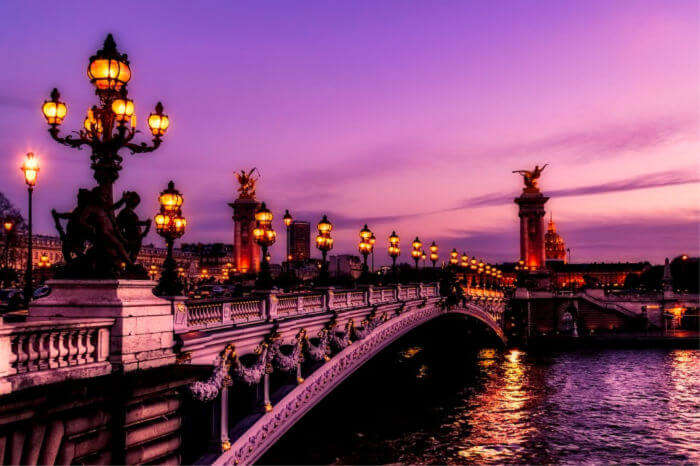 Let's be real. Simply the idea of making a back and forth day trip to Paris during your trip to London sounds alluring. The city of love contains too many attractions that can easily overwhelm you if you try to make it through the majority of them.
Easily being one of the ideal day-trip destinations, you can choose to visit the Eiffel Tower, the Arc de Triomphe or simply relax in a beautiful cafe in the midst of the city. A panoramic tour of the most romantic sights of Paris will leave you smiling and secretly craving for more on the way back to London aboard the luxurious Eurostart.
Where: Paris, France
Cost: Rs. 24000 per person
Duration: 14 to 16 hours
7. The Cotswolds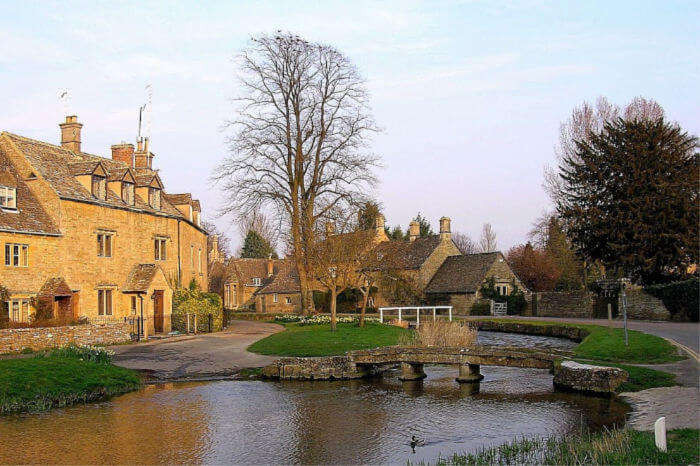 A neat, calm and cozy weekend getaway awaits on your day trip to the Cotswolds. Lined with old shaggy pubs, green undulating hills, magnificent limestone buildings and idyllic villages, the Cotswolds is a sight to behold for the sore eyes. The gentle alleyways lining the market towns are ideal for gentle strolls during the day or evening. Keep your camera ready as you prepare yourself to capture memories worth cherishing.
Where: Cotswolds, Northleach, Cheltenham, United Kingdom
Cost: Rs. 7000 per person
Duration: 10 to 12 hours
Suggested Read: London Nightlife: 15 Exhilarating Experiences For A Night Out In The City
8. Stratford-upon-Avon Tour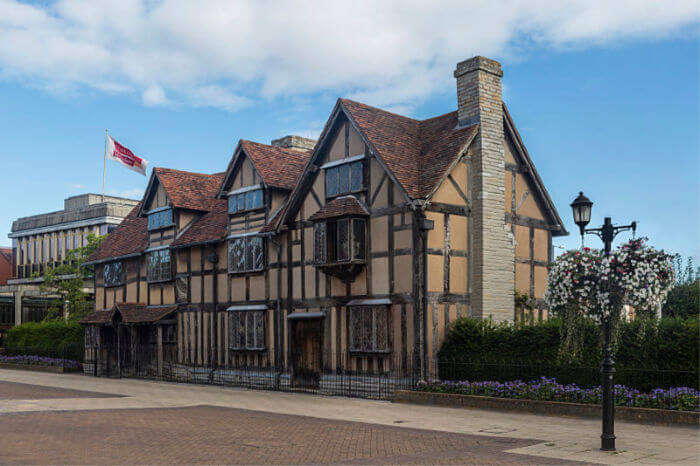 The name of this town is probably familiar to even those who have been living under a rock the past century or two. This market town in the Stratford-on-Avon district is the birthplace of the most famous author and playwright in history – William Shakespeare. Arrive in the depths of the Shakespeare country, where the legendary figure was born and raised, all while aboard an open bus tour. You can even hop off the ride at Shakespeare's house, or the hut of Anne Hathaway, or the Church of the Holy Trinity, all of which would be en route. Set route for this day trip if you want to indulge yourself in a deep sense of fantastical literary experience.
Where: Stratford-upon-Avon, Stratford-on-Avon, Warwickshire, England
Cost: Rs. 2300 per person
Duration: 11 hours
9. Canterbury Trip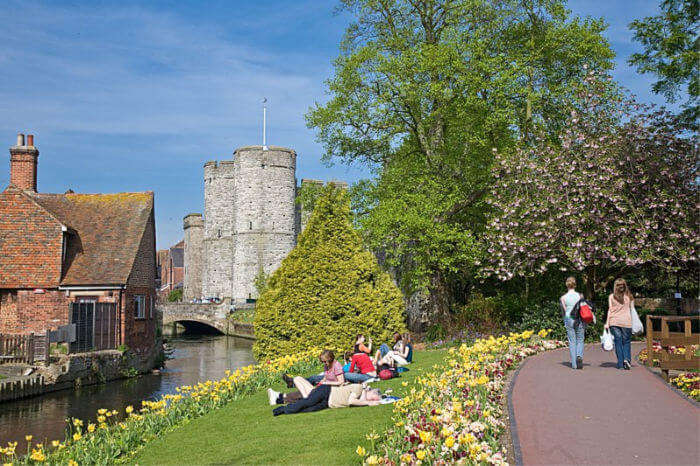 Save yourself the time and expense of a comprehensive tour of each of England's iconic destinations, and plan the next of your day trip to the medieval town of Canterbury. Attractions like the iconic Canterbury Cathedral, St. Augustine's Abbey and the Canterbury Roman Museum grace the city, which has ancient walls built by the Romans encircling its center with cobbled streets and houses made out of timber.
Where: Canterbury, South-East England
Cost: Rs. 3800
Duration: 11 hours
Suggested Read: These 20 Best Hotels In London Show Us Why It Is One Of The Classiest Cities In The World
10. Leeds Castle Trip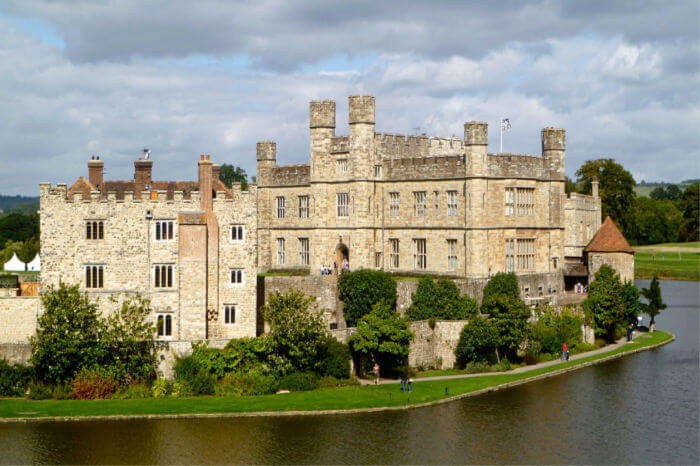 A millennium of history revolves around this iconic castle in Kent, England. Constructed somewhere around the 11th century, King Edward I came into the first position of the property in the 13th century, following which it was acquired by King Henry VIII in the 16th century. This absolutely fascinating day trip will also include stops at Canterbury and the White Cliffs of Dover, accompanying which guests will get to experience a boat ride on the river Thames from Greenwich to the Pier Embankment.
Where: Leeds Castle, Maidstone, ME 17 1PL, UK
Cost: Rs. 5800
Duration: 10 hours
Further Read: These Best Places To Visit In London Prove Why It Is The Most Iconic City In The World
So with this list jam-packed with day-trip ideas during your trip to London, designing a comfortable and non-hectic itinerary shouldn't be a problem anymore. So pack your bags and book your trip to London with TravelTriangle for experiencing the rich English culture, one day at a time!
---
Looking To Book An International Holiday?
Book memorable holidays on TravelTriangle with 650+ verified travel agents for 65+ domestic and international destinations.
---