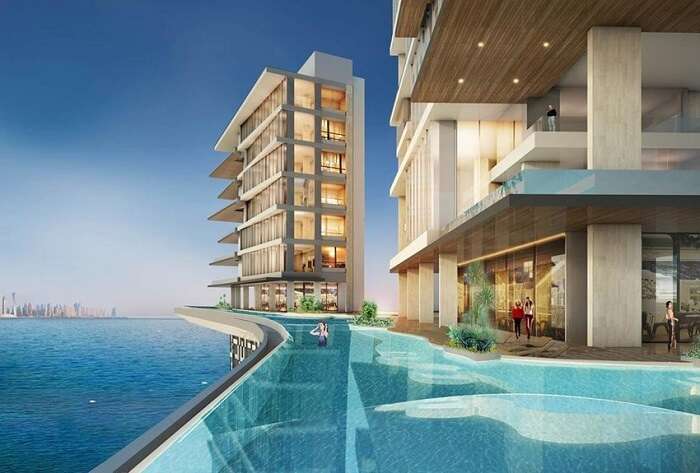 Dubai seems to want to stop at nothing for making and breaking world records over and over again. From the tallest building, tallest hotel, to now the largest sky pool, Dubai will soon be adding another feather to its hat!
The city is soon going to build a second Raffles on the artificial Palm Jumeirah island by 2022. When complete, the two towers of Palm360 will be the tallest building on The Palm Island.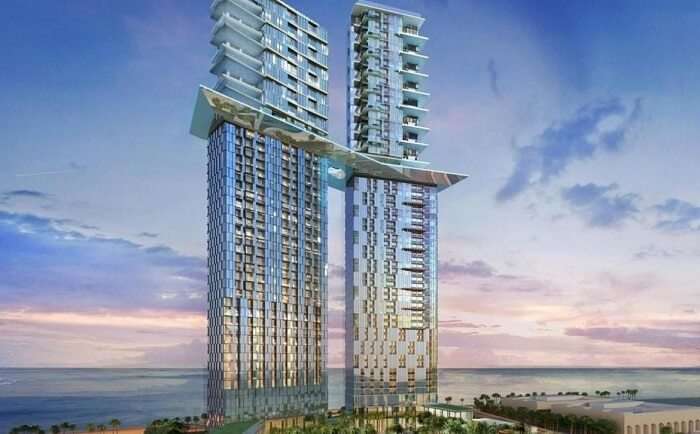 Suggested Read: Britain's Luxury Cruise Ship Is Now A Floating Hotel In Dubai & It's Elegance Exemplified!
What Facilities The New Hotel Will Offer
The two-tower site will have 359 branded residences that will include 16 penthouses with a private infinity pool, gym, and cinema in each of them. The hotel will also have two rooftop restaurants overlooking the beautiful city of Dubai at the top of one of the towers, along with some downright opulent facilities that will make you feel like royalty.
The hotel will have a waterside restaurant, a luxe all-day diner, a lavish lobby lounge, Raffles Spa, a health club, tennis court, a beach club, as well as a fully-supervised children's club.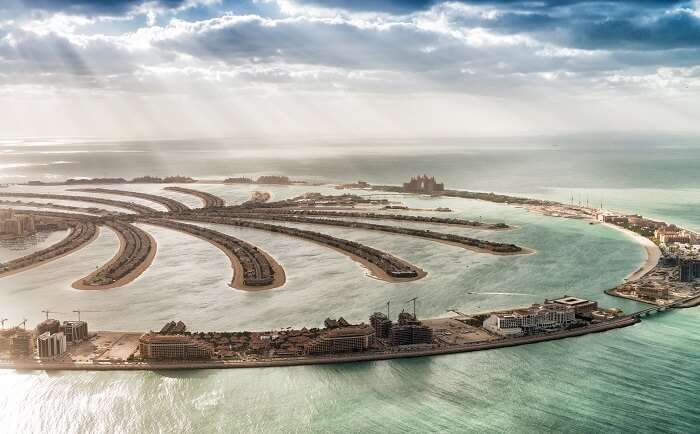 Suggested Read: These Sleeping Pods In Dubai Mall Will Add Comfort To Your Luxury Shopping Experience
The Super Sky Pool
But that's not what's getting everyone talking. What we're excited about is the pool! Word is that it's going to be the world's largest sky pool, resigning at 170 meters of height and spanning a whopping 155 meters in length, connecting the two towers. The waterside restaurant we mentioned is going to be right on the side of this super sky pool. How cool is that!
The property will give you a direct access to the beach, and its beach club will be located directly on the brand new 11 km crescent Boardwalk of The Palm. Need more reasons to go check it out?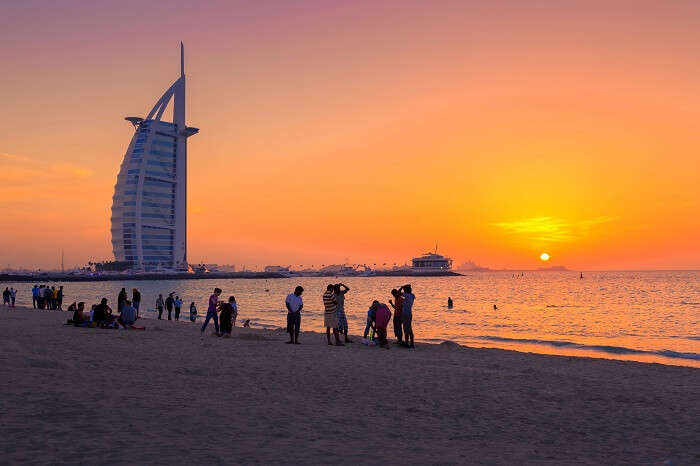 Suggested Read: With The Opening Of The World's Tallest Hotel, Dubai Shatters Yet Another Record!
Coming as a joint venture between Dubai-based developer Nakheel and the AccorHotels that run Raffles, this sky pool is probably going to be the sexiest addition to Dubai's landscape.
Imagine taking a lavish swim in a pool no less than an ocean with sweeping views of the grandest Middle Eastern city right below! We don't know about you but we've started dreaming already.
Note: The cover image is for representation purpose only.