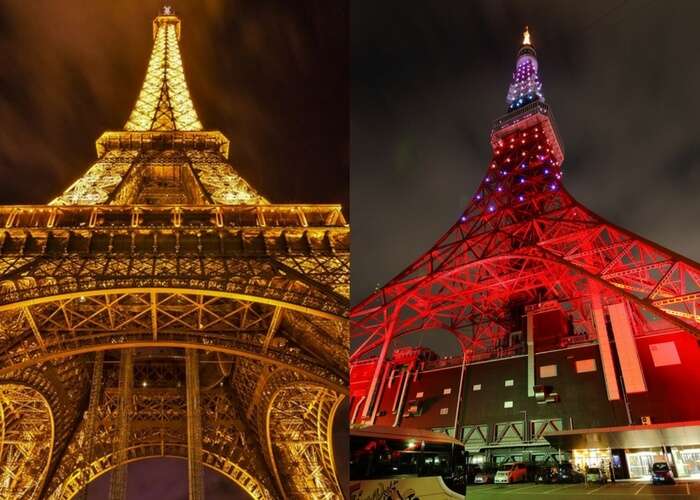 Who hasn't heard and dreamed of Eiffel Tower?! But Tokyo Tower? Well, chances are, you may not be knowing about the latter unless you've been planning a trip or have been to Japan. Interestingly, both the mentioned towers look quite similar. Tokyo Tower is indeed a famous attraction in Tokyo City.
And even though they look like a mirror image of each other, there are indeed many differences between the two. Hence, here is an ultimate blog post, 'Eiffel Tower vs Tokyo Tower', comparing both in different parameters!
1. Which is taller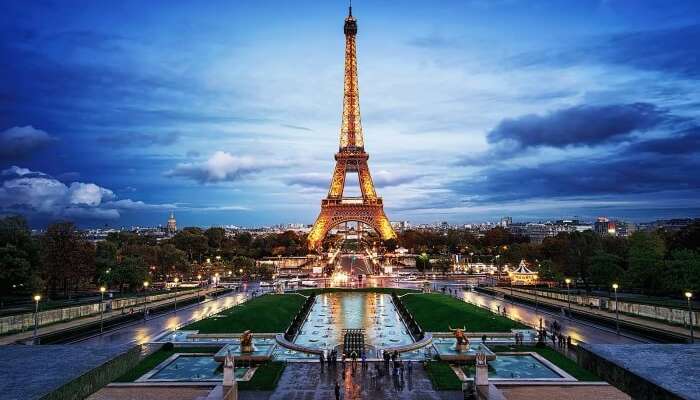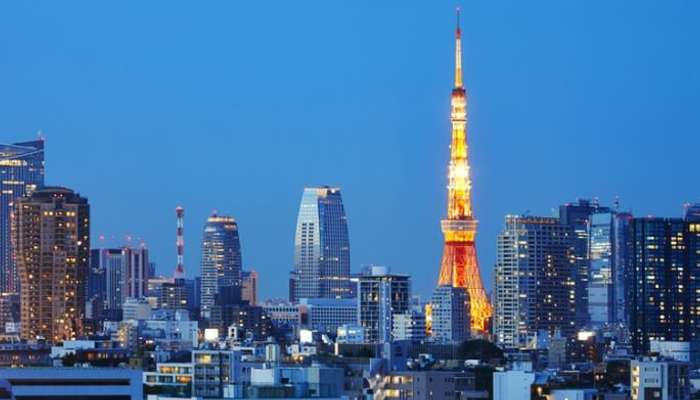 The difference between the height of the two is not too much. The approximate height of Eiffel Tower is 324 meters till the tip, where as Tokyo Tower is taller, with a height of 333 meters. Despite being a minute difference in the heights, the number of floors in both of these towers differs majorly. While Tokyo Tower houses a total of fifteen floors, Eiffel Tower is only three floors tall.
2. Which type of travelers does each serve mainly to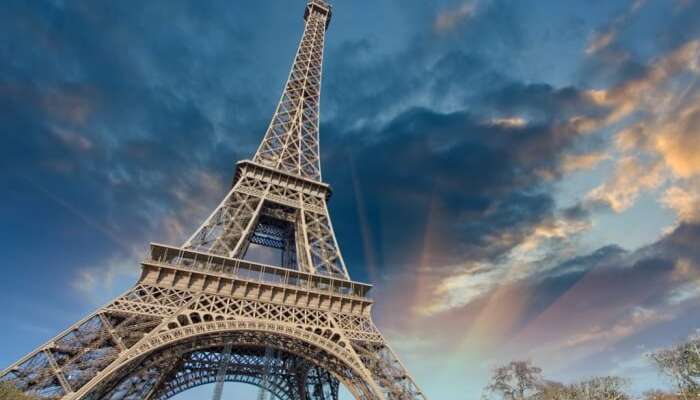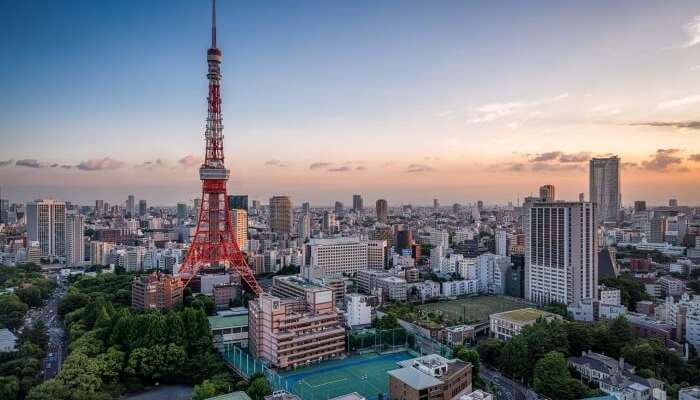 As we all know Eiffel Tower stands as an emblem of love, and is majorly targeted by honeymooners across the world, Tokyo Tower is visited by all kinds of travelers whether it's a family vacation or honeymoon. Even though we do see families visiting the Eiffel Tower, but the majority is often of love birds.
Must Read: 10 Restaurants Near Eiffel Tower In Paris
3. Which one is more crowded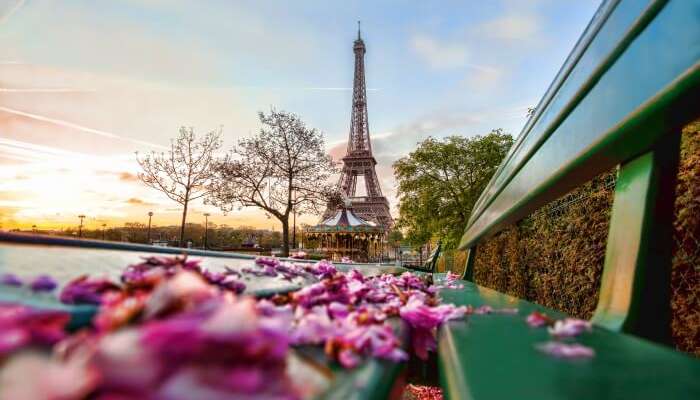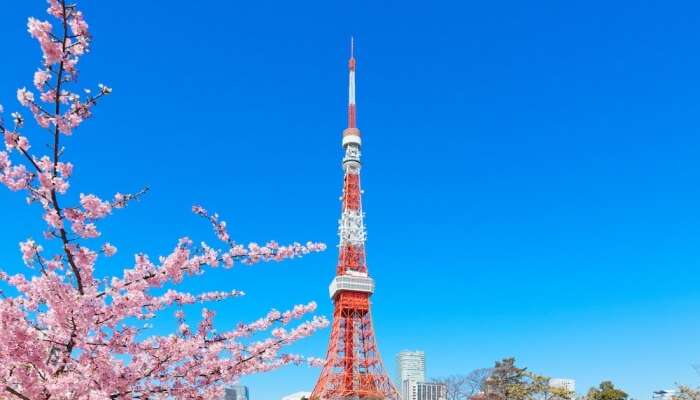 Talking about the tourist crowd, you might be thinking that the Eiffel Tower would be more crowded than the Tokyo Tower, but actually both are equal in this aspect. Even though Eiffel Tower is world renowned, Tokyo Tower, despite being a lesser-known attraction, attracts many travelers, especially those visiting Tokyo or its vicinity.
Suggested Read: Day Trips From Tokyo: 7 Places To Fill Your Travel Diaries With In The Land Of Rising Sun
4. View from the towers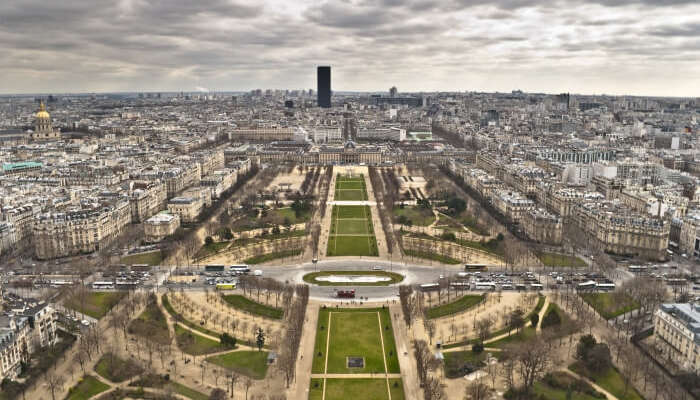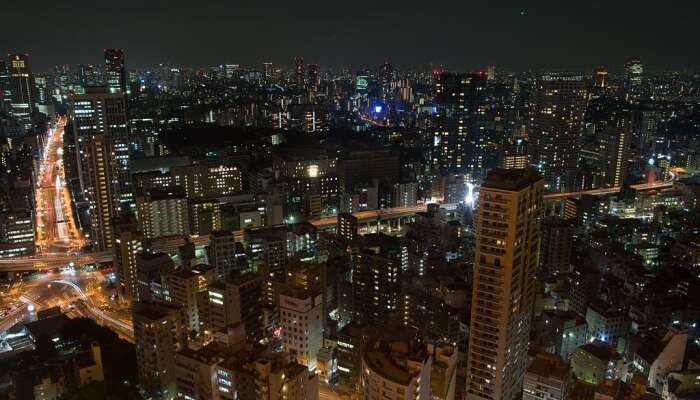 The view from the top of Eiffel is about Champ de Mars, Avenue Foch, low rise well-arrayed French buildings and of course the glittering River Seine. The Eiffel Tower is located amidst an huge open area. Creating a contrast here, if you reach the top of Tokyo Tower, you'll see a stunning cityscape! There are skyscrapers and busy streets seen from this beauty.
Suggested Read: This Psychedelic Digital Art Museum In Tokyo Offers A Trippy Experience Like None Other
5. Experiences offered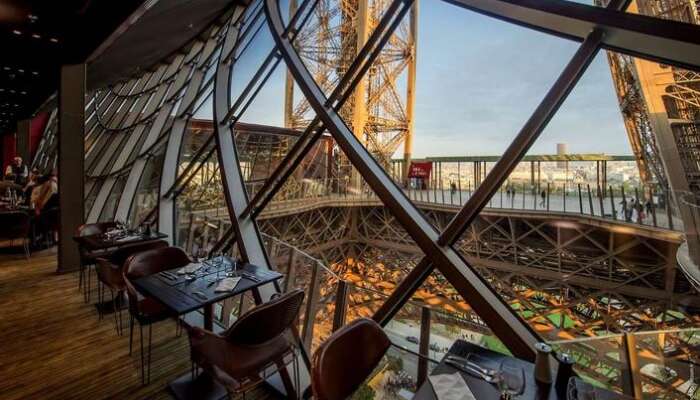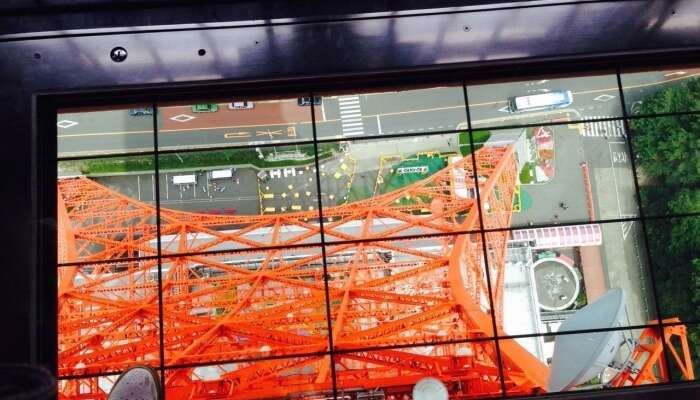 Both Eiffel Tower and Tokyo Tower offer a myriad of experiences for the travelers who are visiting.
Talking about Eiffel Tower, the main highlight surely are the fine dining restaurants that keep your spirits high with delicious food, stunning view and age old French wines. The Esplanade is a lovely walking space right below the tower. This level has sculptures, gift shops and eateries. The first floor, or the transparent floor is at a height of 57 meters. Beside the glass flooring, immersion show and cultural path are star attractions of this level. Second floor mainly consists of the iconic Jules Verne Restaurant. Walk towards the glass-walled lift and to reach Vertigo, the top level at a height of 276 meters. The panoramic views, Gustave Eiffel's office and the Champagne Bar surely steal the show here.
Tokyo Tower has two observatories. The first one (Called Main Observatory) is at a height of 150 meters. Right from this point you can enjoy a 360 degrees view of the Kanto region. You can also relax at the coffee shop or spend time shopping. The Special Observatory is located at a height of 250 meters. This floor features a glass bottom floor section, and you can view not just the city but also Mount Fuji and Mount Tsukuba.
Suggested Read: Paris In Winter: All That You Can Do In This Winter Wonderland
Other tourist information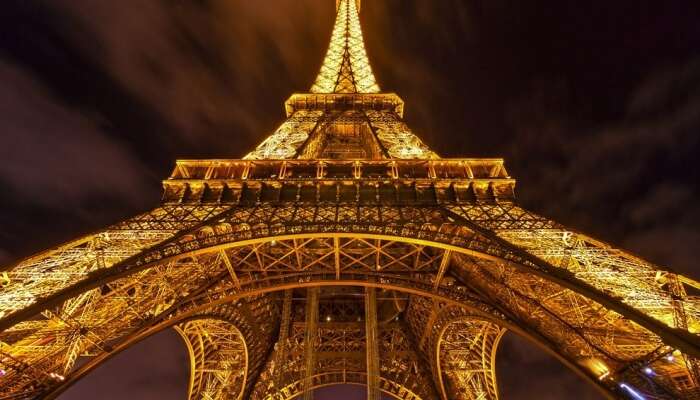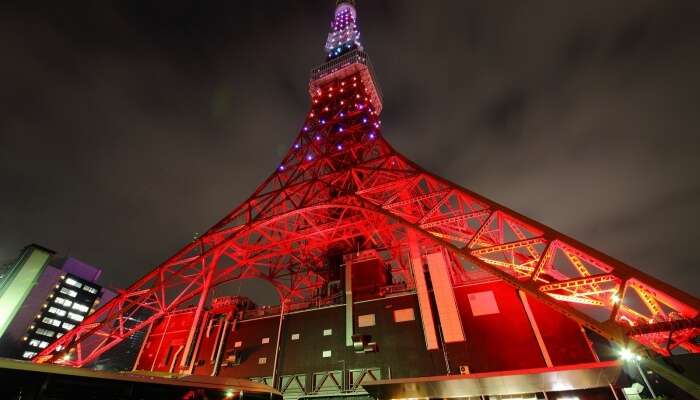 Eiffel Tower
Timing: 9:30 am to 11:45 pm
Entry charges: 10 Euro onwards for adults
There are special timing and entry charges, click here for information)
Best time to visit: Around the year
Built in: 1887
Tokyo Tower
Timing: 9:00 am to 11:00 pm
Entry charges: 900 Yen onwards for adults
Best time to visit: Around the year
Built in: 1957
Further Read: Honeymoon In Paris: Your Personal Guide For The Most Incredibly Romantic Experience Ever!
Both the towers, in spite of looking strikingly similar, have their own charm. Even though Eiffel Tower has been in your bucket list since a long time, it's time you make another addition to this list, the Tokyo Tower! So plan your international tour now and compare these manmade wonders by yourselves!
Frequently Asked Questions About Eiffel Tower vs Tokyo Tower
Q. What is the purpose of the Tokyo Tower?
A. The purpose for which Tokyo Tower was built in 1958 was to serve as a TV broadcasting antenna for the Kanto region. It is painted orange and white in accordance with aviation safety rules.
Q. How many floors is Tokyo Tower?
A. There are 15 floors in Tokyo Tower.
Q. What types of towers are Eiffel and Tokyo Tower in France and Japan?
A. Both the towers are framework towers made of metals.
Q. Is Tokyo tower a copied version of the Eiffel tower?
A. No, it looks like a similar tower in Tokyo. Yet, any freestanding framework tower design in this world looks like this. The only matters are the height of such towers.
Q. Which freestanding manmade structures are popular in this world?
A. Yet, Eiffel-tower-vs-Tokyo-tower will be confusing for many. The former is more than a century old and is world popular and an iconic place in Paris. The latter is just six decades old.
Q. What tourists can do in the Eiffel tower and Tokyo towers?
A. Eiffel tower has an observation deck at 906-ft AMSL. The Tokyo tower has an Observatory at 819-ft AMSL. Both the towers are the best to view the 360-degree city vistas.
Q. Does the Eiffel tower and Tokyo towers serve for communication purposes in respective cities?
A. Yes, both the towers serve radio and TV broadcasting in their respective cities.
Q. Eiffel tower or Tokyo tower, which is having food, shopping, and entertainment facilities?
A. The Tokyo tower has more tourist facilities and amenities than the Eiffel tower.
Q. Which tower is impressive to look during the night with illumination, Eiffel tower, or Tokyo tower?
A. The Eiffel tower is much more impressive to look at than the Tokyo Tower. This is because; there are no high-rise buildings near this tower.
Q. Which tower is the lover's paradise, Eiffel tower, or Tokyo tower?
A. The Eiffel tower is a lover's paradise. This tower is in a vast lawn and garden. It has many eateries and entertainment places too.
Q. Can people of all ages visit the Eiffel tower and Tokyo tower?
A. Yes, people of all ages can visit the Eiffel Tower and the Tokyo Tower. There are steps and lift facilities in these towers.
---
Looking To Book A Holiday Package?
Book memorable holidays on TravelTriangle with 650+ verified travel agents for 65+ domestic and international destinations.
---
People Also Read:
Taj Mahal Vs Golden Temple Burj Khalifa Vs Taj Mahal
Comments
comments