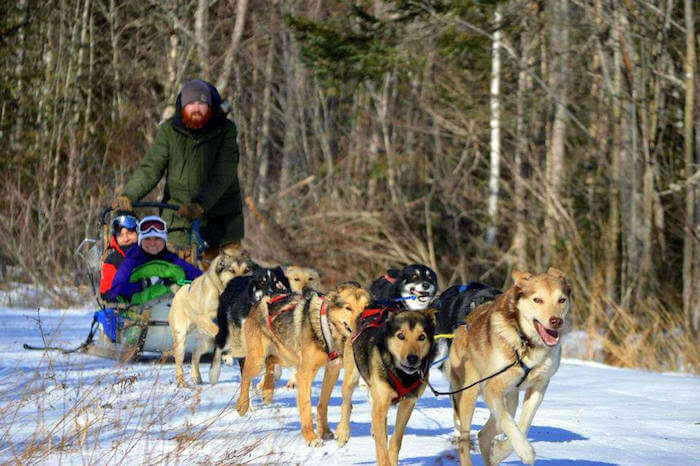 There are multiple reasons for you to fall in love with Finland in winter. Finland is known for its enchanting forests, lakes, glassware, food, untouched landscapes and much more. Though it might be cold when you're surrounded by snow with daylight lasting just for a couple of hours, but nevertheless there's a plethora of foreign tourists, breathtaking winter landscapes and the magical Northern Lights.
Winter Temperature In Finland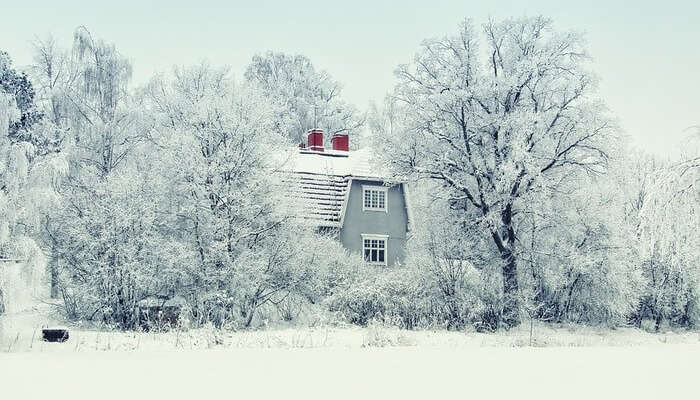 The temperatures in Finland drops very low during the winter season to about -30°C – 0°C for nearly 120 days. Winter usually starts from the mid of October in Lapland and continues spreading throughout Finland from the month of November, while it spreads out a bit slower in the southwestern archipelago not until December. Finland winter daylight hours are considered to be very short as well.
Must Read: This 'GoT' Ice Hotel In Finland Is The Ultimate Place To Live Like The Lady or Lord Of Winterfell
---
Europe Holiday Packages On TravelTriangle
Explore the most beautiful places to visit in Europe, from Paris to the Venice canals and from the Greek islands to the Swiss alps. Book customized packages by expert agents on TravelTriangle. Inclusive of airport transfers, cab, resort, sightseeing and meals. Best holiday experience Guaranteed. Book Now
---
Things To Do In Finland In Winter
While there might be many winter activities that you might've explored before, we are sure nothing compares to these. Listed below are 9 things to do in Finland in winter:
1. Finland: Take On The Ski Slopes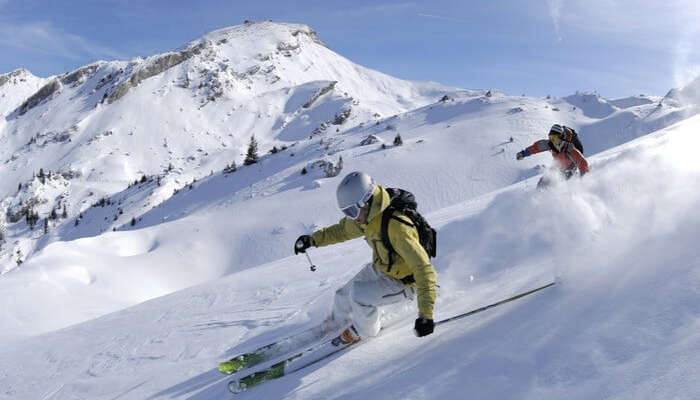 The skiing season in Finland lasts from late October until the month of May, which is a little over 6 months. Finland has around 75 ski resorts. Even though FInland doesn't have any mountains as such, the hills here are covered with snow for almost 200 days in a year. Even the kids can try their hand at skiing as there are trained instructors who can guide the kids with skiing down the slopes. There are also some world-class slopes.
Suggested Read: Quaint Cottages In Finland To Experience A Lavish And Authentic Finnish Stay
2. Finland: Go Ice Fishing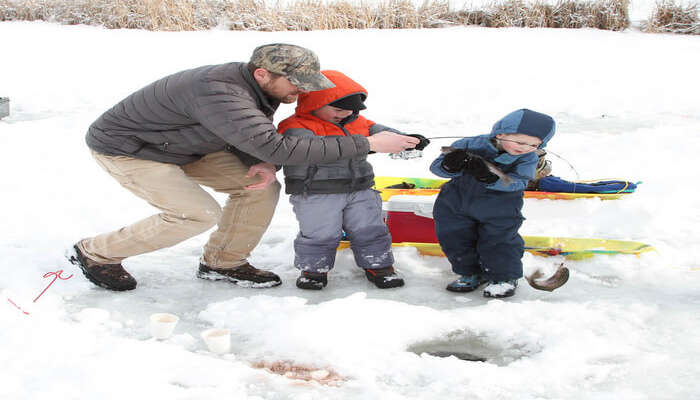 If you like to enjoy some peace and quiet, then ice fishing is the perfect activity among all Finland winter activities for you to try. Ice fishing is considered to be one of the oldest and unique methods of fishing here in Finland. This is also considered as a winter activity and there is no license required to go ice fishing, as fishing is known to be accessible to all public in Finland. You can expect the top of the lake to be frozen, so you would have to rent an ice drill.
Suggested Read: Finland In April: A Guide To Explore The Paradisiacal Views Of This Paradise In 2019!
3. Finland: Explore The Scenery On A Snowmobile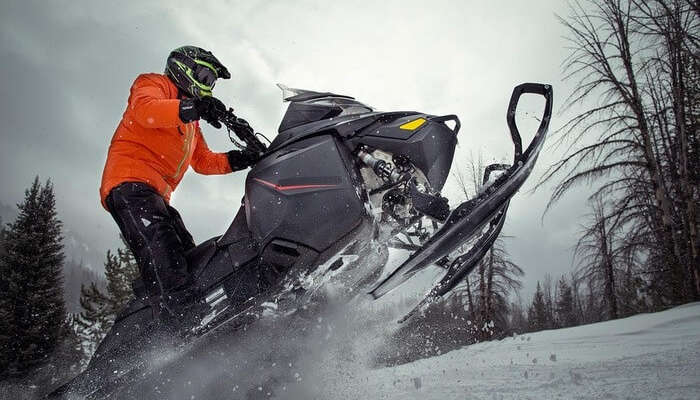 Riding a snowmobile is an amazing way to explore the outdoors in Finland while you zip through some gorgeous scenery along the way. Learning how to ride a snowmobile is pretty easy and you can rent out a snowmobile almost anywhere in Finland, where there is lots of snow in sight. But ensure you are careful and follow the instructions from your instructor, in case you get stuck in a snowdrift.
Suggested Read: 10 Most Fascinating Places To Visit In Finland, The Unspoilt Paradise
4. Finland: Enjoy A Ride On A Dog Sled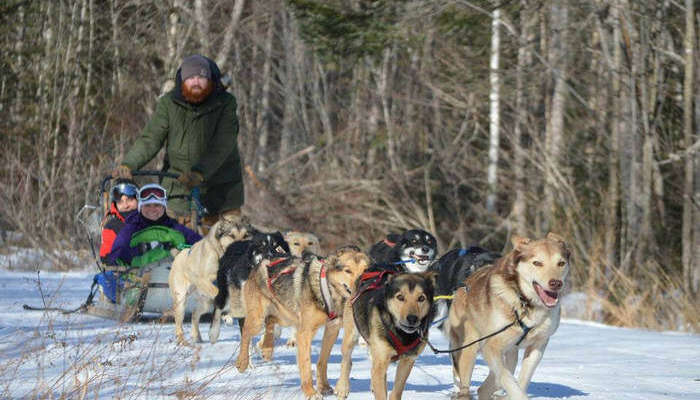 Have you ever dreamed of riding on a dog sled? Well, you can make that wish come true in Finland. Dog Sledding is one of the most famous and common winter activities here in Finland. You just need to get familiar with the basics of controlling the direction, and the brakes, so you and you can enjoy the ride with the adorable huskies leading through the snow.
5. Finland: Take A Dip In The Sauna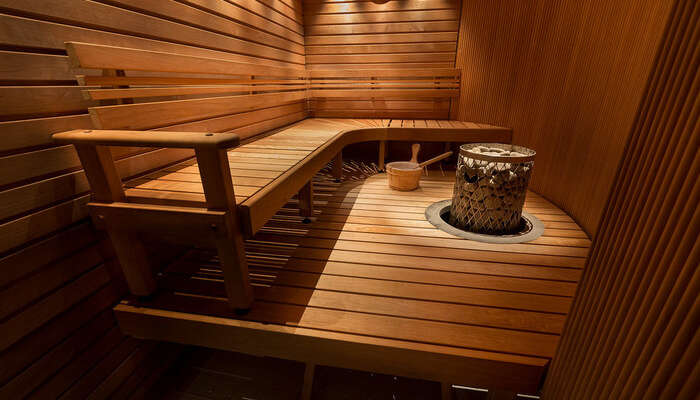 Sauna in Finland is considered to be an important part of the Finnish culture. It is known to host many major events in life from birth to death, get togethers, a place for meditation and even apt for business meetings. It is quite common for Finnish homes to have their own private saunas in their homes and summer cottages.
If you are looking for an authentic experience, then renting out a cabin with a sauna next to a lake is perfect.
Suggested Read: This Sled Hotel In Finland Lets You Move Around For The Best Views Of Northern Lights!
6. Finland: Watch The Northern Lights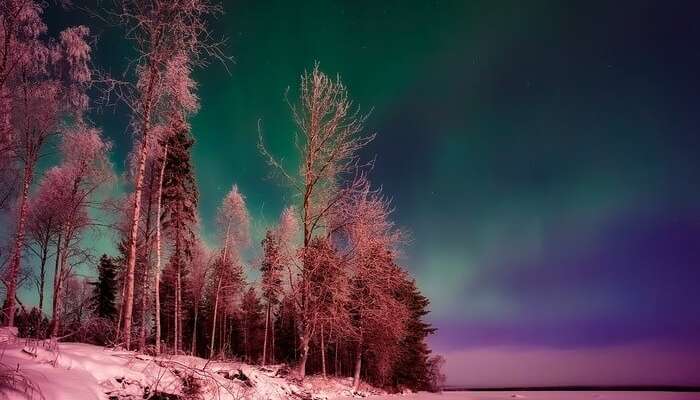 The glass igloos are a perfect way to watch the beautiful Northern Lights as you are tucked in your cosy blankets. The best place to view the Northern Lights is away from any unnatural lights and pollution, situated inside the Arctic Circle. You will definitely require a little bit of patience and luck along with your warm clothing and supplies while watching the mesmerizing Northern Lights.
7. Finland: Give Snowshoeing A Go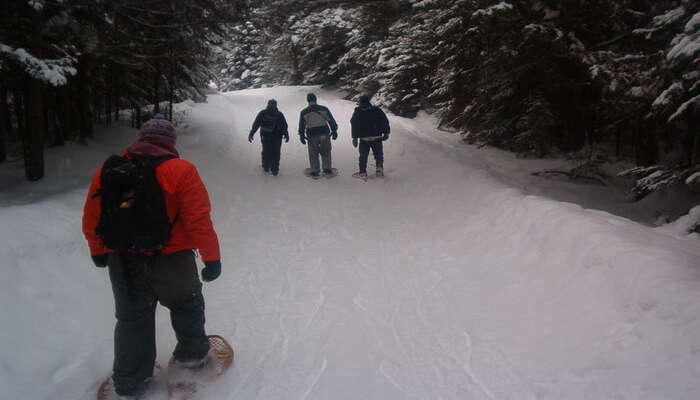 If snowboarding or skiing is too fast-paced for your liking, then you can give snowshoeing a go. It is a different experience altogether, you would have to strap on a pair of oversized shoes and just wander off into the snow-filled landscape. The shoes distribute the body's weight evenly onto the snow, which helps you walk on snow rather than sinking in it. You can enjoy the magical landscapes whilst snowshoeing.
Suggested Read: 10 Must-Visit Places For A Finland Honeymoon As Romantic As The Northern Lights!
8. Finland: Stay In An Igloo Or Ice Hotel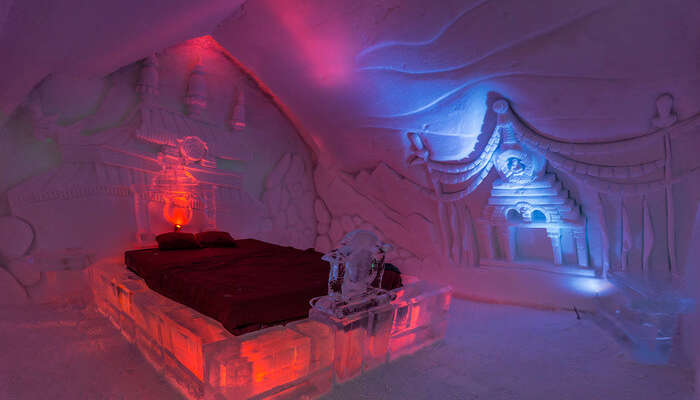 Staying in an igloo or ice hotel is a once in a lifetime experience to enjoy your Finland winter holidays. There are many hotels here where the entire room is made out of ice. They are usually kept in below freezing temperatures to keep the ice from melting. The guests are provided with thick fur and heavy-duty sleeping bags so that they can keep warm. They are fully heated and cosy, so you can enjoy laying in bed and gaze at the sky.
9. Finland: Taste the authentic cuisine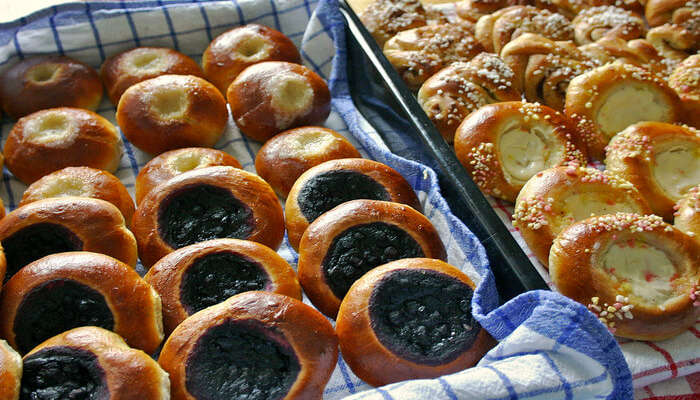 If you like to experience the traditional Finnish cuisine, then make you sure try the roasted reindeer with mashed potatoes, topped off with lingonberry sauce, which is considered to be a popular lunch dish here in Finland. Meats such as reindeer, bear, and elk are commonly served throughout the country's restaurants. Finland also has some amazing berries which you should definitely give a try. Also, if you're thinking of what to wear in Finland in winter, we'd suggest take really warm clothes!
Winter Clothing In Finland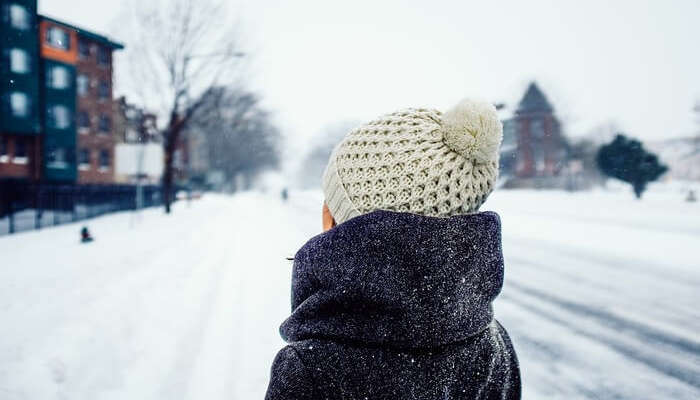 If you aren't used to travelling in extremely cold weather, then we advise you carry an extra pair of warm clothes to keep you nice and warm, during your visit to Finland in winter. It is best that you come prepared during your visit by packing warm clothes to keep you warm, given the winter temperature in Finland. A full dry survival suit is usually considered as winter clothing in Finland as it keeps your body insulated.
Further Read: Experience Christmas In Finland: A Snowy, Sensational, And Snuggly Affair!
You will never run short of things to do in Finland in winter with our list of winter activities in this whimsical winter wonderland. Your vacation to Finland in winter will truly be spectacular if you include these unique winter activities. Embrace the Finnish way of life on your trip to Finland.
Frequently Asked Questions About Finland In Winter
Q. How cold does it get in Finland in the winter?
A. February is usually Finland's coldest month, with temperatures averaging from – 22 to -3°C. In northern Finland, winter temperatures often drop as low as -30°C or even down to -50°C, sometimes with strong, cold easterly or northeasterly winds.
Q. How many hours of daylight does Finland get in the winter?
A. Finland gets 6 hours of daylight in the winter.
Looking To Book An International Holiday?
Book memorable holidays on TravelTriangle with 650+ verified travel agents for 65+ domestic and international destinations.
---
Comments
comments