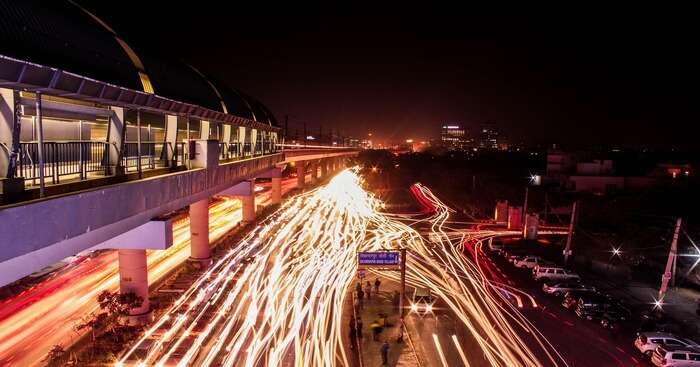 A fast-emerging metropolitan city and trade hub adjacent to the national capital city of Delhi, Gurgaon (now Gurugram) is an integral part of the National Capital Region (NCR). This city is one of the popular urban conglomerates in the northern Indian state of Haryana. Though Gurgaon is famous for being a corporate hub, there is a lot more than this here that you can explore in this city. Indeed, there are lots of fun places in Gurgaon where you can spend quality time with your partner, buddies, or family.
The List of 12 Popular Fun Places in Gurgaon
The list below has some of the famous fun places in Gurgaon where you can indulge in unlimited fun activities with family and children:
1. Kingdom of Dreams

The Kingdom of Dreams is one of India's first entertainment and leisure destinations to explore. If you want to experience India's rich cultural heritage, craft or cuisines then it remains a perfect place for you to explore. Out of the many key attractions here, Nautanki Mahal and Showshaa Theatre are the ones where you can watch amazing performances. Zangoora is one of the top shows of the Kingdom of Dreams which you should definitely experience. It is located in Gurgaon and it is easily accessible through public transport or you can even take a cab to reach there. Considered one of the best fun places in Gurugram, it is always rushed by people, especially families.
Location:Auditorium Complex, Sector 29, Gurgaon, Haryana
Timings: Weekdays – 12:30 PM to 12:00 AM / Weekends – 12:00 PM to 12:00 AM
Entry Fees: The price of tickets varies between Rs. 1499 to Rs. 2999 depending on the day you visit and the package selected from Bronze, Gold and Platinum. The entry fee for cultural gully is Rs. 600 per person
New Year Parties In Gurgaon (2022): Top Venues
2. DLF Cyber Hub

Cyber Hub is one of the unique places to visit in Gurgaon. It is a massive retail space that has several shopping destinations and premium restaurants to dine in. The place has many family-friendly places where you can visit even with your kids. Smaash and several other pubs are other attractions here. Visit this place to have some of the delicious recipes from the multi-cuisines or to do some special shopping. It has a world-class design with the rooftop terrace and amphitheatre. The ambience of this place is something which makes it one of the attractive destinations to visit. It is a perfect fun place in Gurgaon for youngsters to meet with their friends and to have parties.
Timings: From 11 AM to 12 PM, all days open
Location: National Highway 8, DLF Cyber City, Phase 2, Gurgaon
Entry Fees: No entry fee is required to visit this place. Parking facility is also available
3. Heritage Transport Museum

There is a list of museums in Gurgaon where you can go with your family and friends to explore many things. At the Heritage Transport Museum, you can see a lot of vintage cars, bicycles, boats and motorcycles amongst others. It will be an interesting visit, especially for the kids. The museum has a huge collection of vintage transportation. Exhibitions are also organised in this museum from time to time.
Location: Bilaspur – Taoru Road, Gurgaon
Timings: 10:00 AM to 7:00 PM. All days open except Mondays
Entry Fees: Entry fee is Rs. 400 per person and Rs. 200 for children as well as student with a valid ID proof
The Fun-Tastic Five Water Parks In Gurgaon To Get Rid Of The Summer Sun
4. Ambience Mall

Ambience Mall is one of the best shopping malls in Gurgaon. You can spend your entire day here shopping. There are a lot of variety and options available for you for shopping ranging from the national to international brands. It also has ample parking space and a variety of restaurants to dine in. For kids, there are multiple options like Stellar Children Museum and Wakkao to have unlimited fun activities while their parents keep an eye on them.
Timings: Mon – Fri: 9:00 AM to 11:00 PM / Sat – Sun: 9:00 AM to 12:00 PM
Location: National Highway 8, DLF Phase 3, Gurgaon
Entry Fees: There is no entry fee
5. Iskate

If you have ever dreamed of skating on the real ice, then your dream can definitely be turned into reality here. The Iskate is on the sixth floor of the Ambience Mall where you can enjoy ice skating. You can experiences fun things to do in Gurgaon while spending time here.
Ideal for: This place is ideal for both children as well as adults.
Timings: 10:00 AM to 10:00 PM
Entry Fees: The ticket ranges between Rs. 300 to Rs. 699, depending on the day when you are planning to visit
Location: 6th Floor, Ambience Mall, National Highway 8, DLF Phase 3, Gurgaon, Haryana
A New City Near Gurgaon Is On The Rise & It's Gonna Be Larger Than Chandigarh
---
Planning your holiday but confused about where to go? These travel stories help you find your best trip ever!
---
6. Fun and Food Village

One of the fun places to visit in Gurgaon especially for adventure seekers, it is worth visiting in the city. To take a break from the daily monotony of your life you must visit this Amusement Park at least once. This park is a great place to be with your friends and family. Make sure you plan a visit here with your kids to offer them great fun moments. They will just love this place. Enjoy the amazing water slides, water waves and adventures rides here. This place is flocked by the families. The Food Court in the park is the one where you can grab some great food varieties if feeling hungry.
Location: Old Delhi – Gurugram Road, Kapashera
Entry Fees: Rs. 500 for children, Rs. 1000 for adults and Rs. 1600 for couples
Timings: 10:00 AM to 6:00 PM, all days open
7. The Paintball Co.

If you are looking for the fun places in Gurgaon for youngsters, then The Paintball Co. is definitely one of them for you to explore. Paintball is the fastest growing game where the players play in a team to remove their opponents. This place is rushed the families seeking to have some fun moments and to provide enough room to their children for variegated explorations.
Location: HSIIDC Apartments, Sector 31, Gurgaon, Haryana
Timings: Daily 10:00 AM to 8:00 PM
Entry Fees: INR 600 per person
31 Top Weekend Getaways From Gurgaon On Your Extravagant 2022 Holiday
8. Wet n Wild Resort

It is one of the first water park resorts in the region that offers different fun-filled activities. Apart from this, you can also book the place for any kitty or birthday parties to celebrate something truly enjoyable in the company of friends and relatives. There is no dearth of slides, therefore, kids find them a perfect choice to enjoy and indulge in the fun activities. It is a perfect place to take your kids for an outing aimed at total enjoyment for a day.
This place is just at a few minutes ride from the Toll Point of the Expressway. A bowling alley is also there in this resort. You can also order some of the delicious foods from the finest restaurants which this place has to offer.
Location: Jaipur Highway, Gurgaon, Haryana
Timings: Daily 9:00 AM to 7:00 PM
Entry Fees: Rs. 400 onwards for children, Rs. 1000 onwards for adults 
9. Galleria Market

Galleria Market is an open market space where you can shop anything and everything you want. It is a nice place for hangouts with friends or even a place to enjoy with the family. There are several flower shops in this market where many colourful flowers welcome you with their seething smell. Furthermore, this place has many eating joints for you to enjoy great food besides doing some shopping. Your kids can involve in various activities and while concluding, offer them a retreat of having delicious meals in the finest of the restaurants here.
Shopping is a fun thing to do for many. What better place to shop than at Galleria Market.
Location: DLF Galleria Road, Phase 4, sector 28, Gurgaon, Haryana
Timings: Daily 10:00 AM to 11:00 PM
Entry Fees: No entry fee
Stay At One Of These Best Resorts In Gurgaon For A Luxurious Laid Back Vacation
10. Aapno Ghar Amusement Park

There are around 21 rides to select and enjoy from the abundant options available at the Aapno Ghar Amusement Park in Gurgaon. This place offers you various interesting indoor and outdoor activities. In fact, it is a complete entertainment place for the families, kid and friends. Several musical programs and puppets shows are organised in this Amusement Park to keep the visitors engaged and hooked to enjoy the fun moments.
Timings: Seven days open
Location: Sector 77, Delhi -Jaipur Expressway, National Highway 8, Gurgaon, Haryana
Entry Fees: INR 750
11. Vintage Camera Museum

The Vintage Camera Museum is set in a form of camera and its entry is shaped in the form of lens. The museum has a display of some of the antique cameras. Indeed, it is considered as one of the finest places to visit in Gurgaon for total exploration in the region. There is also the display of some of the rare pictures clicked by the rare cameras which are now showcased for the general masses to have a look during their visit here for fun and exploration. If you are one of the photography lovers, then you will definitely love this place.
Location: T 23/5 DLF Phase 3, Gurugram, Haryana
Timings: Timings are 11:00 AM to 5:00 PM, except on Sundays and Mondays when it is closed
Entry Fees: INR 200
11 Wedding Venues In Gurgaon For That Dreamlike Wedding In An Urban Setting
12. Smaash

Smaash is a fun place which is enjoyed by both kids and adults. Lots of indoor and virtual games can be enjoyed here. It is located in the Cyber Hub Mall and remains as one of India's acclaimed gaming and entertainment places to visit. It is one of the premier places of Gurgaon where families must-visit for active involvement in the unaccountable fun activities. This is one of the amazing things to do in Gurgaon at night.
Suitability: This place is suitable for both adults as well as kids
Timings: All day open between 11:00 AM to 12:00 PM. Parking and restroom facility is available here
Entry Fees: INR 500 for 10 games
If you are planning to visit Gurgaon or just having a weekend trip to this place, then definitely try to explore the above-mentioned places. Each of these fun places in Gurgaon will make for a great day out for all those who want to know the culture and lifestyle of this city.
For our editorial codes of conduct and copyright disclaimer, please click here.
Frequently Asked Questions about Fun Places in Gurgaon
What are some of the best places in Gurgaon?
Some of the best and must-visit places in Gurgaon are Cyber Hub, Galleria Market, Kingdom of Dreams and Fun and Food Village.
What is the best time to visit any place in Gurgaon?
You can visit Gurgaon at any time of the year. But the best time of the year is from November to February i.e., the winter months.
Is Gurgaon a safe place to visit, especially when I don't belong to this place?
Whether you are from Gurgaon, Gurgaon is definitely a safe place to visit for everybody. You should always remain cautious to take all the measures to avoid any mishap while in a new city, including Gurgaon and its adjacent regions.
---
Looking To Book An International Holiday?
---
People Also Read:
Places to Visit in Rajasthan Places to Visit in Mount Abu Places to Visit in Palakkad