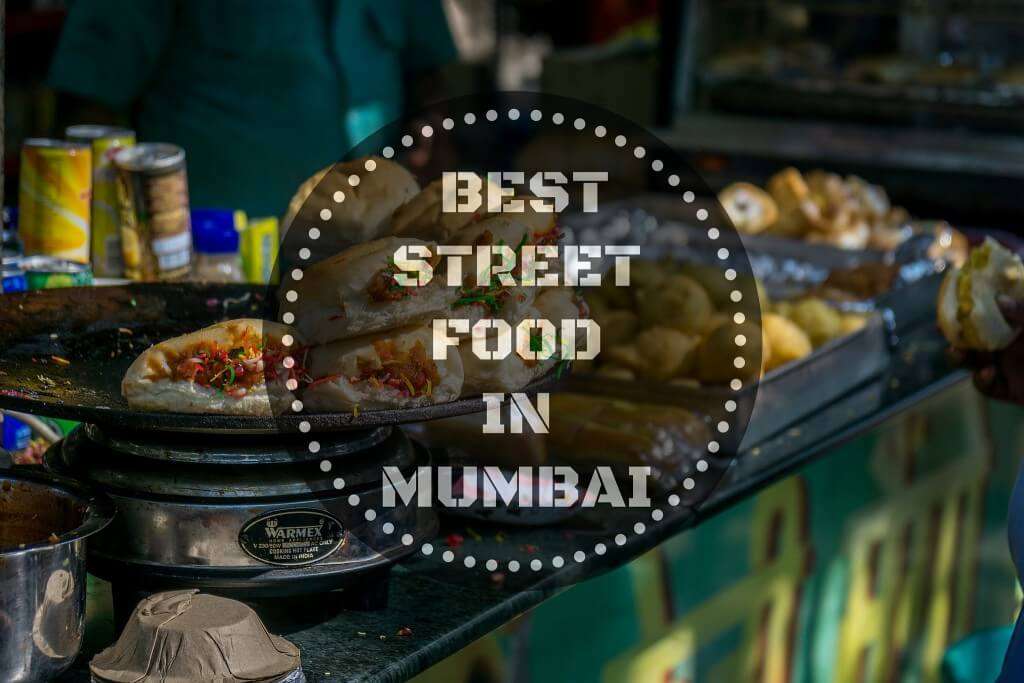 The cultural diversity of Mumbai can be seen in the culinary richness that the city offers in the form of street food with Muslim, Gujarati, South Indian, Parsi, and Maharashtrian influences. These flavors, colors, and textures create dishes that pop in your mouths without burdening your pockets. If you are a foodie, then you are lucky to be in Mumbai because you have a plethora of best places to eat street food in Mumbai.
Best Street Food In Mumbai
The following list contains mouthwatering varieties that all the foodies would love to try. We have curated both the vegetarian and non-vegetarian options for all types of foodies. So, without further ado, let us have a look at the smorgasbord of the best street food in Mumbai.
Vada Pav– Poor Man's Burger
Misal Pav – Spicy food
Pav Bhaaji – Popular Street Food
Bhel Puri & Sev Puri- Yummy Chaat
Batata Vada – Aloo Bonda
Ragda Pattice – Taste The Tanginess
Bombay Sandwich – Must Try
Akuri On Toast – Parsi Dish
Baida Roti – Square Shaped Patty
Frankie – Stuffed Rolls
Kanda Poha- Lip-Smacking Food
Zunka Bhakar – Authentic Street Food
Falooda – Indian Version Of Persian Dessert
Steamed Idlis and Vadas- Steamed Batters
Mysore Masala Dosa – Thin Pancakes
Dabeli – A Gujarat's Influence
Keema Pav – A Signature Parsi Dish
Pani Puri – Flavorous Waterballs
1. Vada Pav- Poor Man's Burger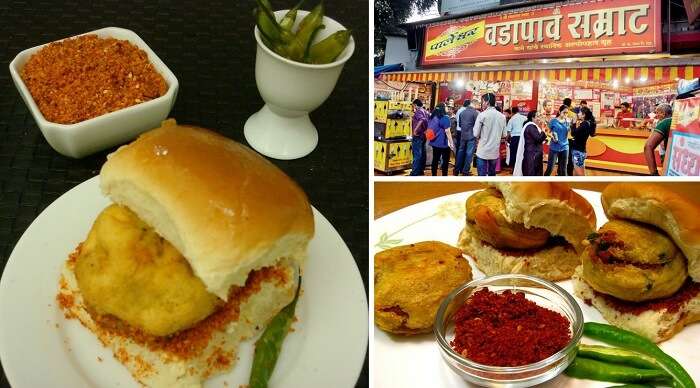 Vada Pav, or the Poor Man's Burger, is among the top Mumbai street food dishes. It is essentially a bun bread (pav) and a fritter(vada) stuffed with mashed potato. The dish is served with spicy and sweet chutneys, fried chilies, and garlic powder chutney.
Popular Variants: Schezwan, cheese, and grilled Vada Pav
Where To Try: Anand Vada Pav Stall and Parleshwar Vada Pav Samrat in Vile Parle West
Also Try: Samosa Pav, Kheema Pav, and Dabeli
Must Read: 15 Best Beaches Near Thane Which One Must Visit When They Are Planning A Tropical Vacation!
2. Misal Pav- Spicy Food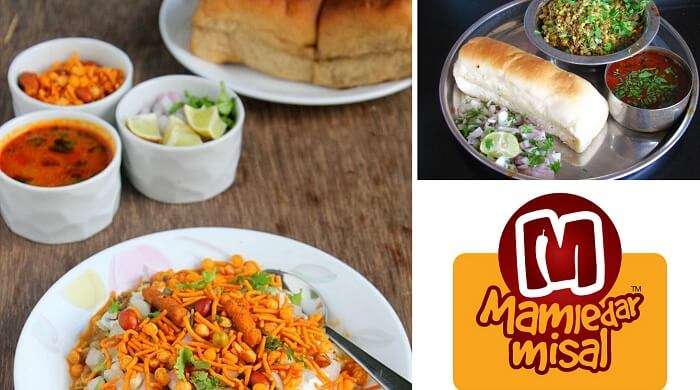 Quintessentially from Pune, the dish is a mix of curried lentils, topped with potato bhaaji, poha, chivada, chopped onions, and tomato. This hot and spicy street food of Mumbai is eaten with pav and yogurt. If you are looking for options in healthy street food in Mumbai, then Misal Pav has got your back. Start your morning with this sumptuous, healthy breakfast.
Where To Try: Mamledar Kacheri at Naupada in Thane West
Also Try: Misal Vada
Suggested Read: 12 Best Places To Visit In Mumbai In Summer For An Exciting Holiday In 2022
3. Pav Bhaaji- Popular Street Food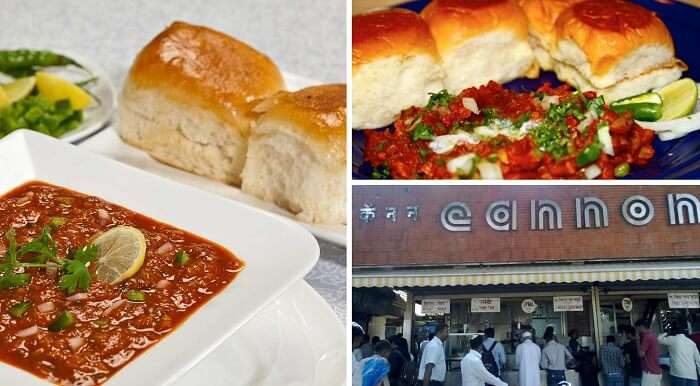 Another popular Bombay street food is the Pav Bhaaji. An assortment of mashed vegetables cooked with spices and seasonings (bhaaji) is served with bun bread (pav) heated on a pan. Butter is applied on the bun. If you are roaming hungry and looking for street food in mumbai at night, then you will find at least one Pav Bhaji stall open late in night in your area where you can kill your hunger pangs.
Where To Try: Cannon Pav Bhaji on Dadabhaji Naoroji Road near CST
Also Try: Tawa Pulao and Brun Maska (butter in bun)
Suggested Read: 34 Spectacular Places To Visit In Mumbai On Your Next Trip In 2022
4. Bhel Puri and Sev Puri- Yummy Chaat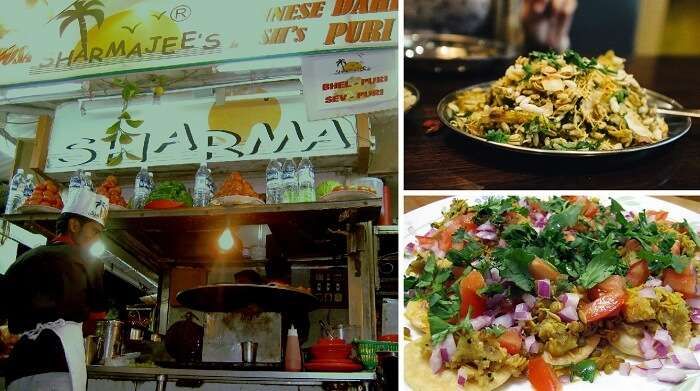 Among the vegetarian dishes of street food in Mumbai, Bhel Puri and Sev Puri are the most popular ones. Bhel Puri is a Marathi Chaat made out of puffed rice, vegetables, and a tangy tamarind sauce. Sev Puri is another chaat essentially made of Puri loaded with diced potatoes, onions, 3 chutneys (tamarind, chili, and garlic), and topped with sev (small pieces of crunchy noodles made from chickpea flour paste). It is seasoned with raw mango or a hint of lemon and chaat masala.
Where To Try: Sharmajee's and Badshah's at Girgaon Chaupati Beach at Marina Drive
Also Try: Dahi Puri, Pani Puri, and Chinese Bhel
Suggested Read: 21 Hill Stations Near Mumbai To Soothe Your Senses On A Trip In 2022
5. Batata Vada- Aloo Bonda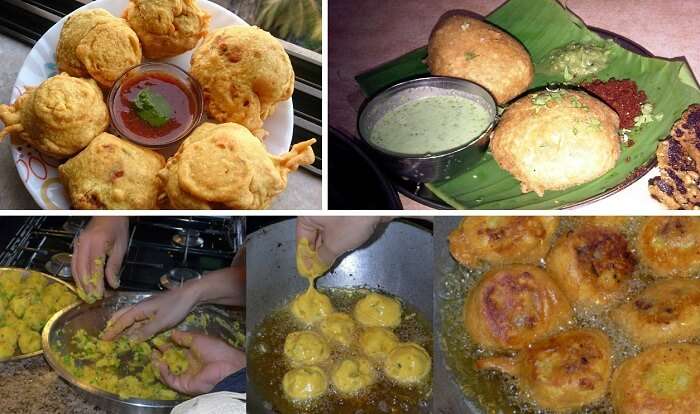 Batata Vada, popularly known as Aloo Bonda, is a popular Mumbai street food that consists of potato mash patty coated with deep-fried chick pea flour. Salt, turmeric, and red chili powder seasonings are added and the dish is served with green chutney and fried green chilies. Basically, it is a mashed potato pakora made in Mumbai style that you ought to try.
Where To Try: Shrikrishna in Dadar Market
Also Try: Sabudana Vada
Suggested Read: 15 Super Fun Places In Mumbai To Spice Up A Dull Day, Anyday
---
Planning your holiday but confused about where to go? These travel stories help you find your best trip ever!
Real travel stories. Real stays. Handy tips to help you make the right choice.
---
6. Ragda Pattice- Taste The Tanginess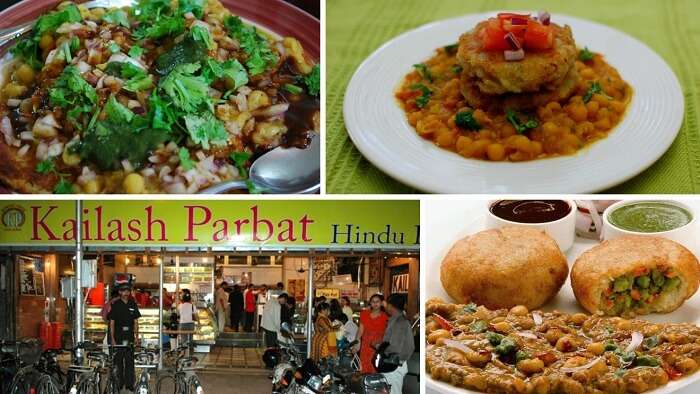 Top street food in Mumbai, Ragda Pattice is a combination of ragda – soft and spicy rugged flavored chick peas – and pattice – deep fried patties of mashed potatoes. The ragda is crushed with pattice and finely chopped onions, tamarind sauce, and green chutney is poured on it.
Where To Try: Kailash Parbat at Sheela Mahal in Colaba
Suggested Read: 17 Romantic Places Near Mumbai For A Secluded Slip In 2022
7. Bombay Sandwich- Must Try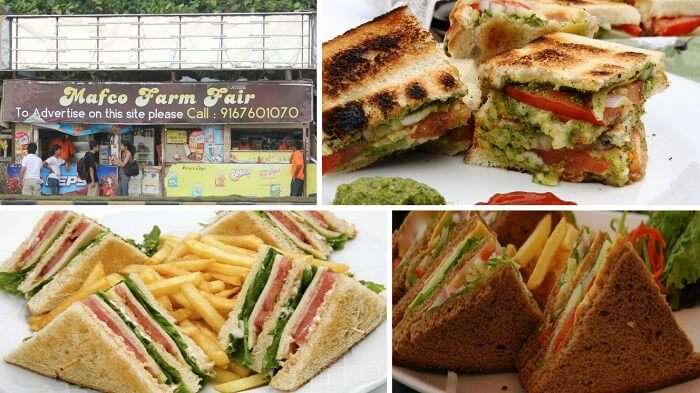 The Bombay Sandwich is a street food of Mumbai with a combination of most unlikely ingredients. It consists of three buttered white bread slices with slices of beetroot, boiled potatoes, cucumbers, onion rings, and mint chutney between them. The sandwich also comes with a toasted variant.
Where To Try: Mafco Farm Fair on Worli Sea Face and Sandwich Wallah outside Xavier's College in VT
Suggested Read: 60 Best Hill Stations In India In 2022 That You Must Explore At Least Once In Your Life!
8. Akuri On Toast- Parsi Dish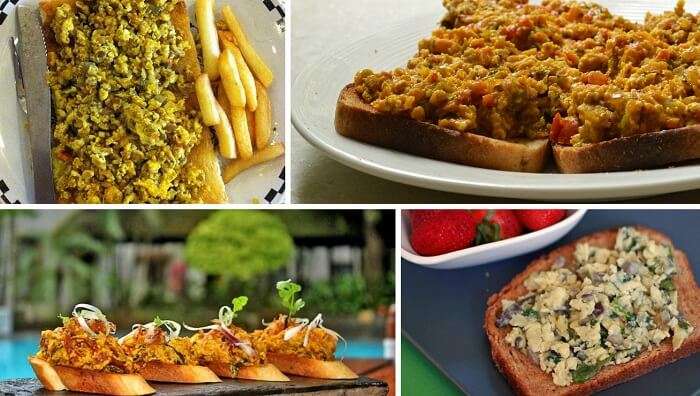 Akuri, a popular street food of Mumbai, is a spicy scrambled egg Parsi dish flavored with fried onions, ginger, coriander, chopped chilies, and black pepper. It is traditionally eaten with bread toast. You can easily find it in cafes of Mumbai and gulp it up with hot cup of chai.
Where To Try: Khyani & Co. in Marine Lines and Jimmy Boy on Bank Street near Horniman Circle
Suggested Read: 21 Hill Stations Near Mumbai To Soothe Your Senses
9. Baida Roti- Square Shaped Patty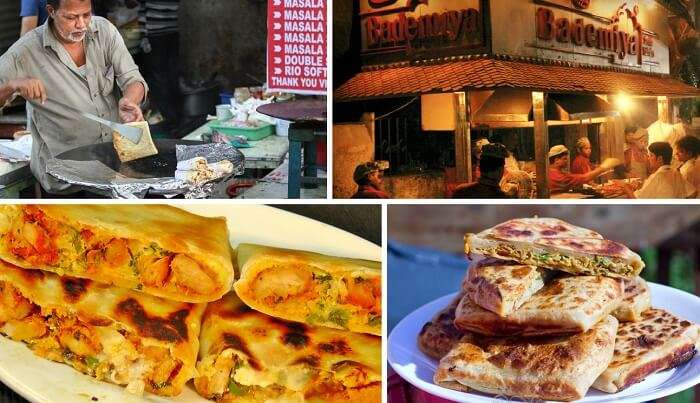 Baida Roti, a popular Bombay street food, is a square shaped fried patty of spiced meat (chicken, mutton, or mutton brain) with whipped eggs and onions. This delicious street food will leave your hungry growling stomach filled and satisfied.
Where To Try: Bademiyan on Tulloch Road in Colaba
Also Try: Chicken Bhuna Roll, Kebabs, and Rumali Roti at Bademiyan
Suggested Read: 25 Hill Stations Near Pune That Take Serenity To New Highs In 2022!
10. Frankie- Stuffed Rolls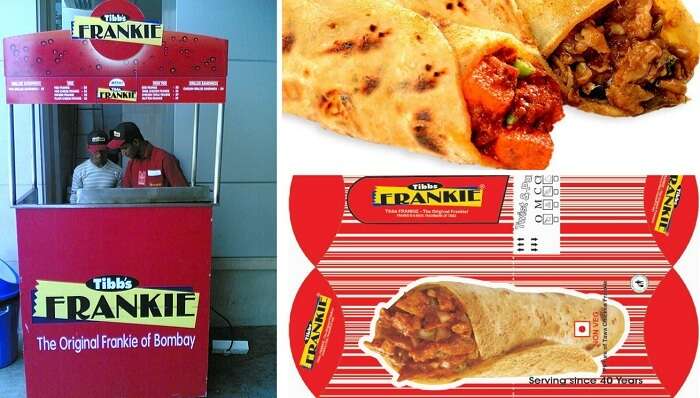 Frankie is famous street food in Mumbai. It is a juicy naan bread with egg coating, rolled with mutton/chicken stuffing. The vegetarian variant does not use egg coating. The stuffing is of paneer or potatoes. Basically, it is a roll that you can hog down whenever you have hunger pangs in the middle of the day or night.
Where To Try: Tibb's Frankie outlets all over the city
Suggested Read: 23 Reasons I Would Rather Be From Mumbai Than Anywhere Else In The World
11. Kanda Poha- Lip-Smacking Snack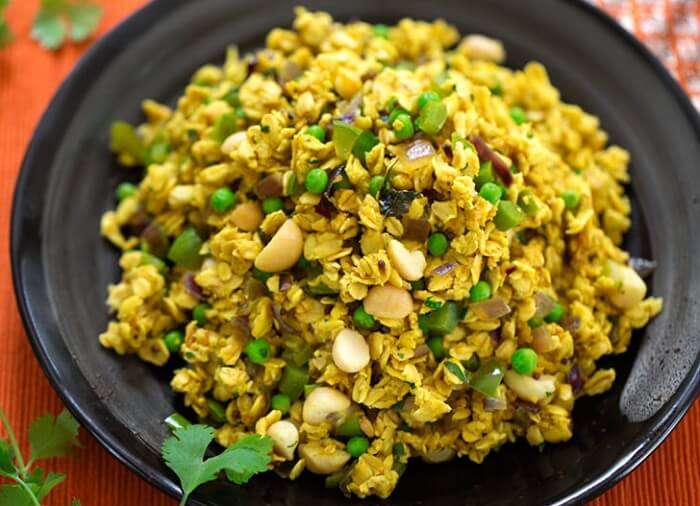 Kanda Poha, another popular Mumbai street food, is an easy-to-make snack. Onions (kanda) and flaked rice (poha) are mixed with chopped potatoes, green chilies, and peas. The mixture is then tempered with mustard seeds and garnished with fresh coriander and lime juice.
Where To Try: Shree Shuddh Shakahari Upahar Gruh in Lokmanya Tilak Market in Vashi
Also Try: Sabudana Khichadi
Suggested Read: Top 22 Places To Visit In Maharashtra In Summer 2022 For A Cool Vacation!
12. Zunka Bhakar- Authentic Street Food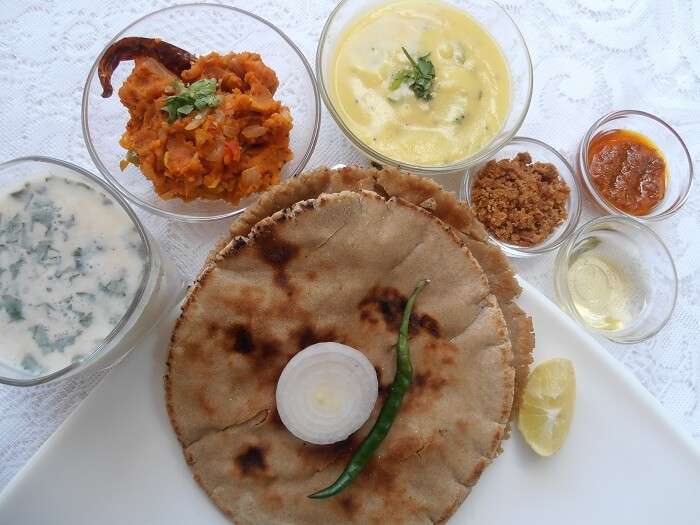 Zhunka Bhakar is popular street food in Mumbai. It is made using chopped onions heated with mustard seeds, curry patta leaves and chickpea flour. It is eaten with jowar roti (bhakri). It is traditional healthy street food in Mumbai which you can find in Mumbai homes. If you have a Mumbaikar friend, asl them to treat you with this delish food.
Where To Try: Stalls opposite CST and BMC Headquarters
Explore The Ultimate List Of Weekend Getaways Near Delhi
13. Falooda- Indian Version of Persian Dessert
Falooda, an Indian adaptation of the Persian dessert, is a rich drink of vermicelli mixed with milk, almonds, pistachios, rose syrup, and basil seeds, topped with ice-cream. This street food needs no introduction and is perfect street food in Mumbai in summers to cool off the heat.
Where To Try: Badshah at LT Marg in Crawford Market
Also Try: Juices and milkshakes at Bachelorr's at Chowpatty Sea Face
Suggested Read: 20 Perfect Reasons To Visit India: We Bet You Can't Resist Packing Your Bags In 2022!
14. Steamed Idlis and Vadas- Steamed Batters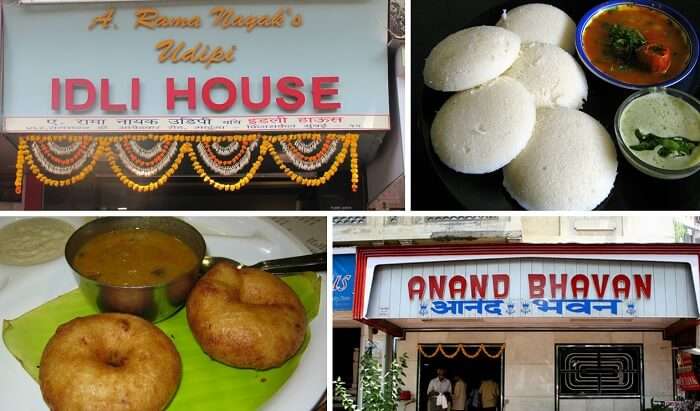 Another famous street food in Mumbai for breakfast is Idli – Vada served with Sambhar and coconut chutney. Idlis are steamed batters of fermented black lentils and rice. Vadas, on the other hand, are savory fritter type snacks made using Lentils, chilies, onions, and curry patta leaves.
Where To Try: Udipi Idli House and Anand Bhawan on Dr. B R Ambedkar Road in Matunga East
Suggested Read: 22 Absolutely Breathtaking Places To Visit In Monsoon In Maharashtra In 2022
15. Mysore Masala Dosa- Thin Pancakes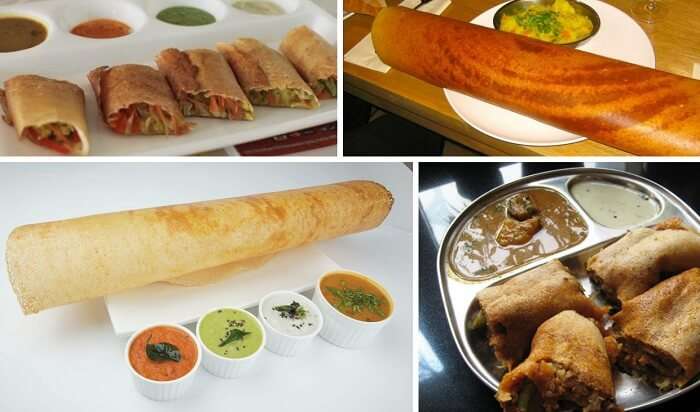 Dosa, a staple South-Indian dish, is a thin pancake-like food made of fermented rice batter. Different variants of the popular Bombay street food are stuffed differently. Mumbai is formed from outsiders. SO, you will find a lot of dishes that are not of Maharashtran's influence and Dosa is one of them.
Where To Try: Stall outside Sophia College on Bhulabai Desai Road
Popular Variants: Chinese Dosa, Schezwan Cheese Dosa, and Jini Dosa
Must Try: Mysore Masala Dosa at stall outside Sophia College
Suggested Read: 30 Breathtaking Resorts Near Mumbai For Couples: Plan A Romantic Escape Now!
16. Dabeli- A Gujarat's Influence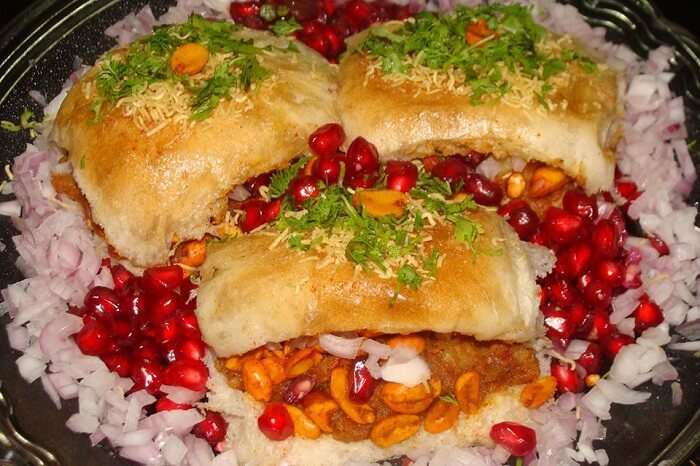 A sister dish of Vada Pav, Dabeli is another best veg street food in Mumbai that you can try during your Mumbai Darshan. For those who love snacking are going to love the taste of Dabeli. The pav bread is spread with special spicy Dabeli Masala made with crushed peanuts, mashed potatoes, and an assortment of spices which is then topped with Nylon Sev, pomegranate seeds, and chutney. The dish has its influence from Gujarat and can easily be found at street food stalls in Mumbai everywhere.
Where To Try: Found at Vada pav stall in Mumbai
Popular Variants: Kutchi Dabeli, Cheese Dabeli
Must Try: Dabeli from Matunfa Dabeli in Matunga East
Suggested Read: 8 Places To Visit Near Juhu Beach For A Fun Getaway In The Year 2022!
17. Keema Pav- A Signature Parsi Dish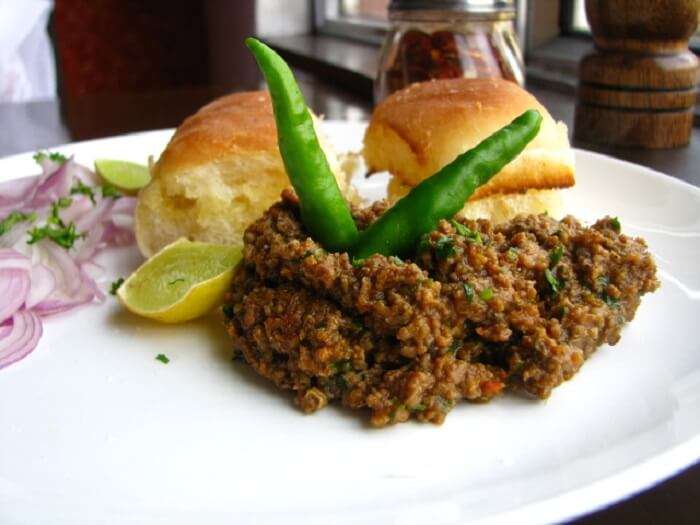 If you have not tried Kheema Pav on your trip to Mumbai, have you even been to Mumbai? Kheema Pav is a signature Parsi dish and a ubiquitous snack for breakfast, lunch, and dinner. For all non-vegetarians out there, you have got to try this whenever you visit Mumbai. Grab a bite of pav bread and fill it with minced mutton cooked in flavorful tomato gravy. It is so delicious that you will find yourself wiping the plate clean. It is the best non-veg street food in Mumbai.
Where To Try: At cafes and restaurants
Must-Try: Prithvi Cafe, Good Luck Bandra
Suggested Read: After Mumbai, We Now Have No Selfie Zones In Goa As Well
18. Pani Puri- Tangy Flavorous Waterballs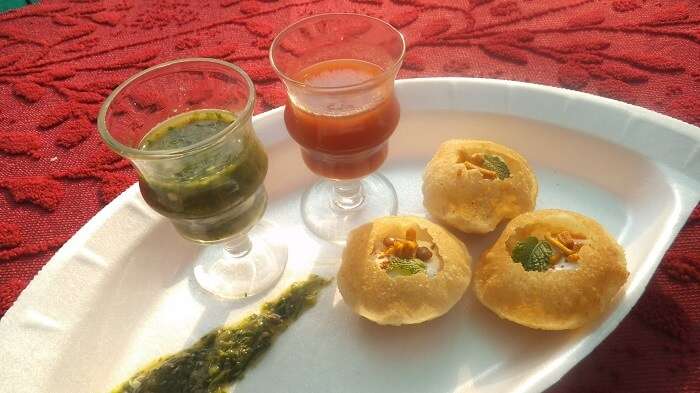 Pani puri is universal love! There is not a single person on earth who does not like Pani Puri. And the one you will try in Mumbai will make you fall in love with the tangy flavorful water balls all over again. Most popular street food in Mumbai, you can have Pani Puri at any of the street food stalls in the city. You even have variants in the taste of waters like Hing Jeera, Khatta Meetha, etc. Work up your appetite with a plate of Panipuri in Mumbai.
Where To Try: Santa Cruz, Bandra, Juhu
Must-Try: Kailash Parbat in Colaba
Further Read: 32 Places To Try Street Food In Delhi That Is Worth Every Calorie
From the billionaires to the beggars – everyone relishes the Mumbai street foods. But do you? If you have a favorite outlet of street food in Mumbai, share it with us by posting a comment. But first, plan a trip to Mumbai so that you can taste all these delish street food items.
Frequently Asked Questions About Street Food In Mumbai
Is street food available in Mumbai during the late night?
Yes, you can have Pani Puri, Pav Bhaji, Sev Puri, Idli, and Chutney during the late night in Mumbai. The mobile street vendors are open till midnight.
Is it possible to find a south Indian street food vendor in Mumbai City?
Yes, the south Indians can find street vendors preparing idly and Masala Dosas only in Mumbai City.
Do street food vendors in Mumbai sell non-vegetarian junk foods?
Yes, you can find them in Mumbai, who sell non-vegetarian junk foods only. You must try the Keema Pav. In this dish, tiny chopped mutton is made as spicy junk food.
At what time do the chat items vendors begin to serve junk food items in Mumbai?
You can expect food vendors to serve delicious chat items after 02:00 PM onwards in Mumbai. Yet, you can expect Pav Bhaji early in the morning.
What is the minimum and maximum price for the street foods available in Mumbai?
They are available from INR 10 to INR 100. This depends on the quantity, quality, and vegetarian or non-vegetarian food items.
What is the minimum and maximum price of Pani Puri available in Mumbai?
Pani puri is charged per plate. They have a minimum of five to eight pieces according to the size of Puri. You can have them from INR 10 in street-side vendors. Yet, you may have to pay INR 50 in branded Chat centers.
---
Looking To Book An International Holiday?
Book memorable holidays on TravelTriangle with 650+ verified travel agents for 65+ domestic and international destinations.
---
People also read:
Street Food In Delhi Street Food In India Street Food In Bangalore
Comments
comments