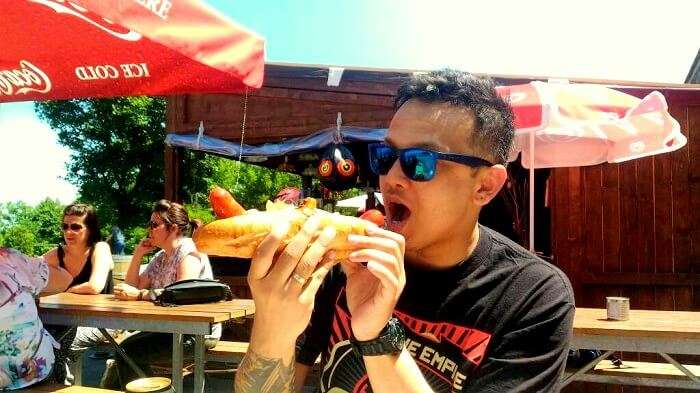 Himanshu and his wife treated themselves to a wonderful culinary and bohemian adventure. They traveled on a 10 night/11 day romantic trip to Europe that explored the cultural roots of offbeat European countries like Austria, Czech Republic, and Hungary.
My wife and I made a habit of visiting different countries every year, and this time we wanted to plan a summer trip to Europe. We took inspiration from our friends, who had traveled all around Europe. For us, their stories and pictures were a big motivating factor in our quest to explore offbeat destinations in Europe.
While browsing the internet for tour packages, I came across a TravelTriangle advertisement on Facebook. The option of buying a customized Europe tour package was the factor that swayed me towards TravelTriangle. After making a few tweaks in the package, we were finally ready to fly on our first ever trip to Europe.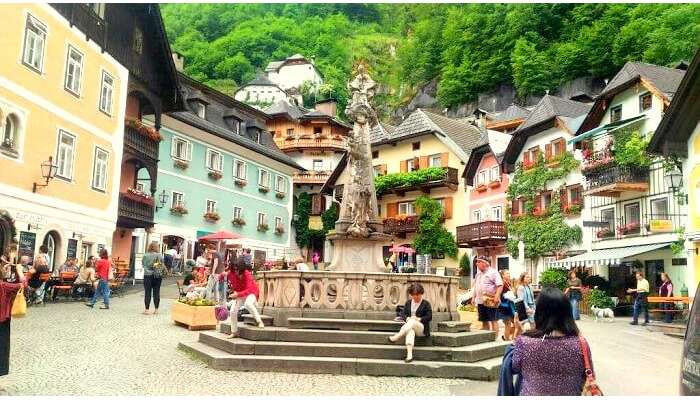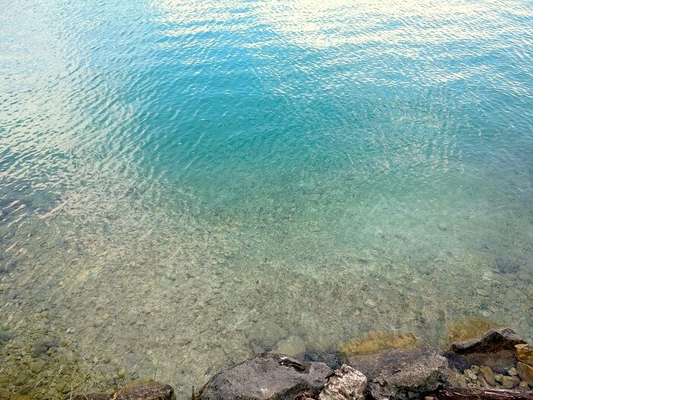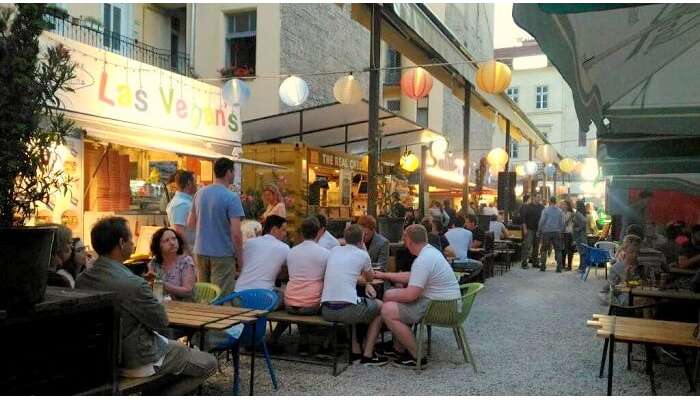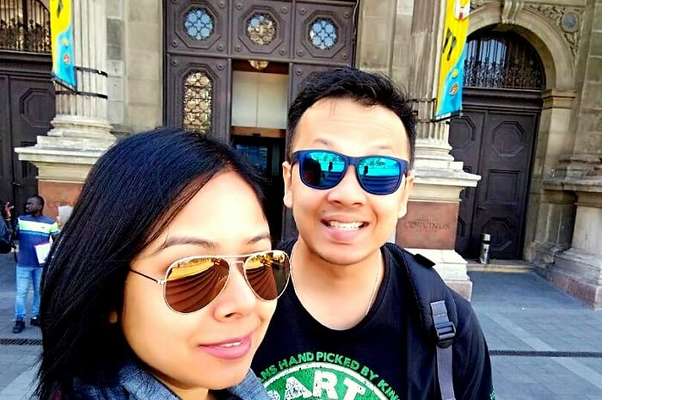 Suggested Read: Amazing Places To Visit On A 9N/10D Honeymoon To Europe
Trip Duration: 10 nights/ 11 days
Trip Cost: INR 1,80,000
Agent Name: Duniya Safari
Inclusions: Flights, transfers, accommodation, breakfast, sightseeing, and travel insurance
Exclusions: Visa fees, meals, and any adventure activities
The primary objectives of our trip to Europe were to witness the European culture, party in happening places, and relax at scenic locations. We were looking forward to the vibrant party atmosphere of Prague and Budapest. Whereas Vienna, a city with immense cultural and historical importance, was where we planned a lot of sightseeing.
Here is a brief look at the 10 day Europe tour package we designed with the help of TravelTriangle and Duniya Safari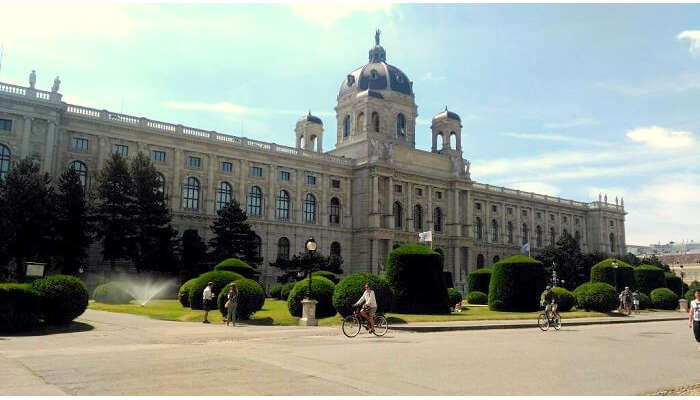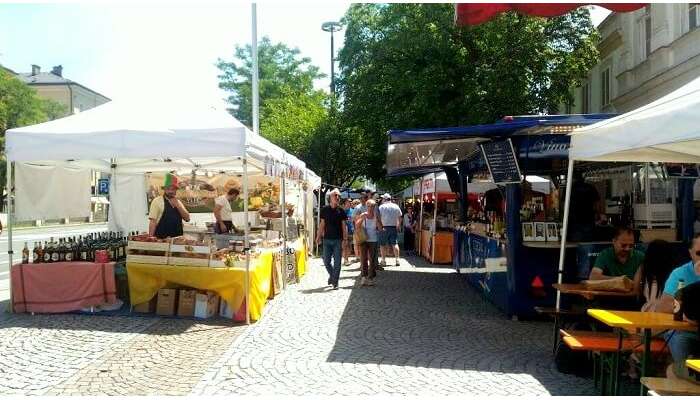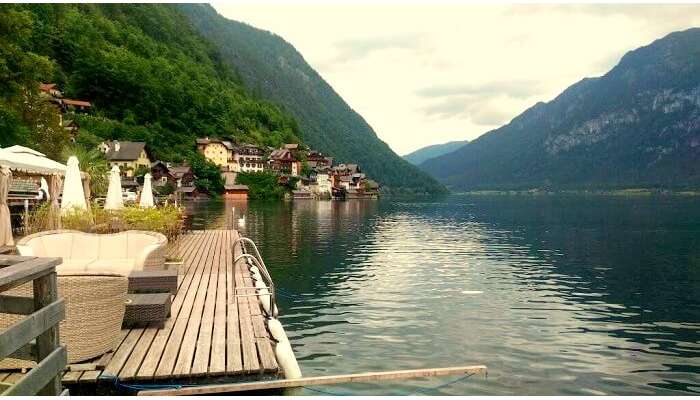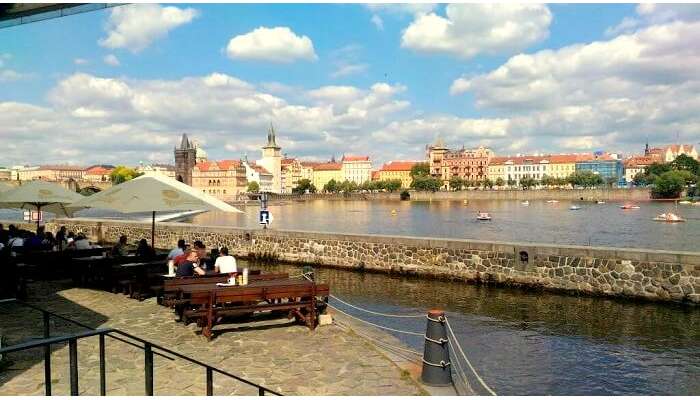 Suggested Read: Must Visit Places On A 10N/11D Honeymoon Trip To Europe
Day 1: Flight from Bangalore- arrive in Budapest at 1 pm- check into hotel- visit to pub ruins- dinner
Day 2: Breakfast- hop-on hop-off city tour- visit pubs- dinner
Day 3: Breakfast- Shopping at Central City Market- visit to thermal baths- sightseeing at heroes' square- shopping at vaci street- dinner
Day 4: Breakfast- check-out from Budapest hotel at 10 am- train from Keleti Railway Station- arrive in Vienna– check into hotel- hop on hop off sightseeing bus tour- dinner
Day 5: Breakfast- visit to Schonbrunn palace- sightseeing at Arsenal museum- visit to Naschmarkt- dinner
Day 6: Breakfast- visit to city square and Hotel Sacher- sightseeing- dinner
Day 7: Breakfast- check-out at 9 pm- train journey to Salzburg- check into hotel at 1 pm- hop on hop off sightseeing tour- trip to Italian farmers market- visit to beer garden- dinner
Day 8: Breakfast- took a cab to Lake District near Vienna- trip to Hallstatt and Mondsee lake- return to hotel- dinner
Day 9: Breakfast- check-out from Salzburg- train journey to Prague- checked-into hotel-trip to John Lennon wall- visit to kampa island- return to hotel
Day 10: Breakfast- sightseeing tour with hop-on hop-off bus service- dinner
Day 11: Breakfast- check-out from Prague- flight back to New Delhi
Along with visiting few of the most iconic places to do sightseeing in Europe, we tried a lot of different cuisines that originated in Central Europe. We combined the exploration of scenic destinations with culinary delights that would bring a smile on our faces.
Be it Budapest, Vienna, Salzburg or Prague; every city brought something new to the table for us. Quite literally!
Budapest: The pride of central Europe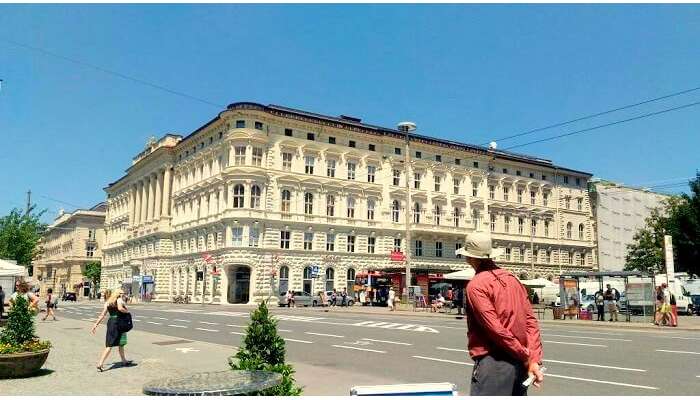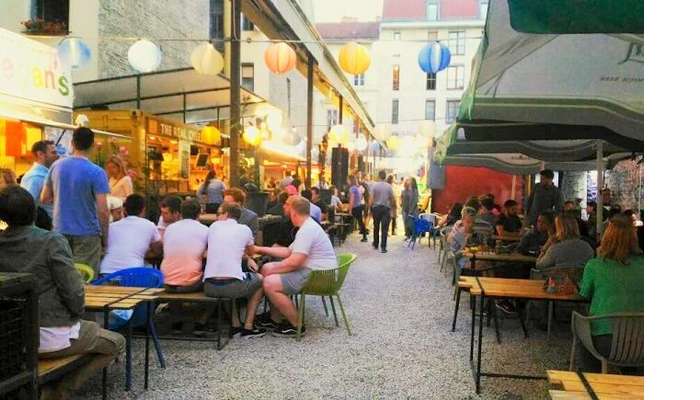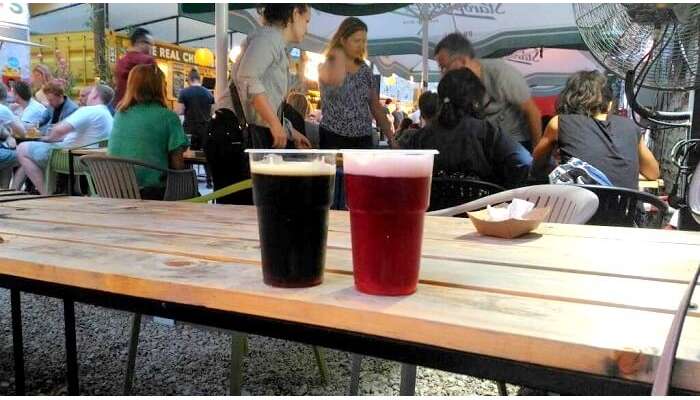 Suggested Read: A Romantic 10N/11D Honeymoon Trip To Europe
Budapest was the first stop on our trip to Europe. Over here we visited beautiful sightseeing places, found great deals at shopping markets, and most importantly- enjoyed delicious food.
A special mention to the Danube River, which was oozing with charm and allure. It's presence right in the middle of Budapest, made the city look 2 times more beautiful.
Our top picks of things to do in Budapest
Ruin Pubs: We traveled to the Old Jewish Quarters where we saw artsy bars and pubs all over the place running inside abandoned houses. The place was bubbly during the day, and at nights it got even livelier.
Hop-on Hop-off sightseeing tour: Our Europe tour package included a sightseeing bus tour pass for every city we were supposed to visit. We saved a lot of money, by using the pass for as many times as we wanted in any form of public transport.
Thermal Baths: We decided to go for a dip in the thermal hot springs in Budapest. A popular attraction for tourists, we visited one of the public pools designed with Roman architecture and fountains around them.
Shopping: We saw a lot of places to shop for travelers of all budgets. To buy souvenirs at decent prices, we visited the street market at Central Hall. Whereas, for shopping at brands, we liked Vaci Street in central Budapest.
Best food items in Budapest
The food in most of the European countries is bland and devoid of any spices. However, Hungary is one of the very few countries in Europe, where people have an appetite for spices and rich flavors. That unique taste reflects in the food in Budapest which contains a variety of spices like paprika, pepper, and chilies. 
In Budapest, we tried delicious local cuisine like Goulash, chicken broth, and fried cheeseburger.
Vienna: Art and history at it's finest
Suggested Read: Kaushic's Trip To Europe: The Perfect Vacation For A Family That Loves To Travel
On the fourth day, we took a train from Budapest and reached Vienna at noon.
The moment we stepped into the city, we felt surrounded by an air of class, and aristocracy. A paradise for history lovers, Vienna was waiting to fascinate us with its timeless stories.
Our top picks of things to do in Vienna
Schonbrunn Palace: We explored one of the most famous palaces of the world on an imperial tour that took us inside the Schonbrunn Palace to witness all the important points of interest.
Naschmarkt: In Vienna, we visited Austria's biggest Meat and Produce wholesale market. At Naschmarkt, they also had some eateries and cafes serving delicious Italian, Chinese, and Indian food.
Best food items in Vienna
It seemed like every place we visited in Vienna, had a 500-year-old story behind it. Same was the case with food and restaurants. We treated ourselves to mouth-watering Austrian desserts like Sachertorte at Hotel Sacher and Apple Strudel at Cafe-Restaurant Residenz.
Immeasurable Beauty in Salzburg and the Lake District
Suggested Read: Why Sabyasachi's Trip to Europe Is The Mother Of All Vacations For Art, Culture and Luxury!
On the seventh day of our trip to Europe, we boarded a train from Vienna and reached Salzburg at noon.
Along with its undeniable beauty, villages around Salzburg were home to a lot of famous personalities like Arnold Schwarzenegger, Niki Lauda, and Mozart.
Our top picks of things to do in Salzburg
Sightseeing in Salzburg: We started our hop-on-hop-off bus tour in Salzburg from Mirabellplatz. From there, we moved on to visit places like Mozart's house, Salzburg Cathedral, Hellbrunn Palace, and Sound of Music movie shooting locations.
Day trip to Lake District (Hallstatt village): We booked a cab for a day trip to Hallstatt– the world's most beautiful village. We traveled to the famous Lake District in Austria that consists scenic villages and 76 lakes.
We spent most of our time in Hallstatt- a magical UNESCO world heritage site that seemed too good to be true for real life. After that, on our way back to Salzburg we visited Lake Mondsee- one of the purest lakes in the world.
Best food items in Salzburg
We visited many beer gardens in Salzburg where some of the pubs would serve 1900 kinds of beer. For a beer lover like me, this place was like heaven.
In Hallstatt, we had Schnitzels and Goulash for lunch by the lake at Cafe Simone.
Prague: The evergreen Bohemian paradise
Suggested Read: Their Honeymoon Trip To Europe Was So Beautiful, It Looks Like A Dream!
On the ninth day, we took a train from Salzburg and arrived at the final stop of our Europe tour package. My wife and I landed in the perfect city for a grand finale of a trip to Europe. A young, vibrant, and cosmopolitan city, Prague welcomed us with open arms.
Our top picks for things to do in Prague
John Lennon wall and pub: We started the sightseeing by visiting the most recognizable and modern-day monument in Prague-Lennon Wall. Just across the wall, we also paid a visit to the Lennon Pub to grab a few drinks and chill out.
Kampa Island: Located in the middle of Vltava river in Prague, we chose to hang out at the Kampa Island Park to bathe in the afternoon sunshine. Just as we were exploring the place by foot, we realized that the park was hosting a Blues Music Festival. We had a great time listening to music made by local indie bands which aren't so famous in the world.
Best food items in Prague
Although it was tough to think beyond beer in Prague, the city had plenty of interesting things to eat. We tried a unique local dish called Trdelnik, which is an original Czech dessert.
After a whirlwind of adventures, our epic trip to Europe was winding up with a flight back to Mumbai. We never thought that we could explore and witness so many beautiful things in just ten days. The sweet desserts we tried, were experiences in itself that left an indelible mark on our taste palate.
Europe is a place, my wife and I would like to revisit, rediscover, and relive without a second thought. For that to happen, I would look forward to TravelTriangle again for expertise and guidance.
Suggested Read: Honeymoon In Europe: We Wanted To Go Back In Time Without Compromising On Comfort & Luxury
High points:
The trip to Hallstatt and Lake District the most memorable moment of our trip to Europe. It was hard to believe that such a beautiful places existed.
The Danube in Budapest was the prettiest river we had ever seen. It was the most romantic experience of our sightseeing in Europe.
What we missed out on:
We missed out on a visit to Stiftskeller St. Peter in Salzburg- the world's oldest restaurant.
I wanted to go on a ghost tour in Prague, due to its reputation for being a city with plenty of haunted places.
Low Point:
All the hotels booked in our Europe tour package had cramped rooms with minimal walking space.
The finest foods in the world are waiting in Central Europe. Book your Europe tour package and enjoy the delicious delights of Europe!
---
Looking To Book An International Honeymoon?
Book memorable honeymoon on TravelTriangle with 650+ verified travel agents for 65+ domestic and international destinations.
---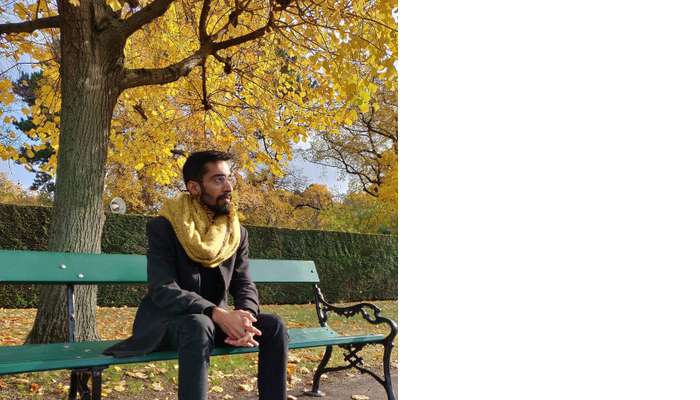 Comments
comments