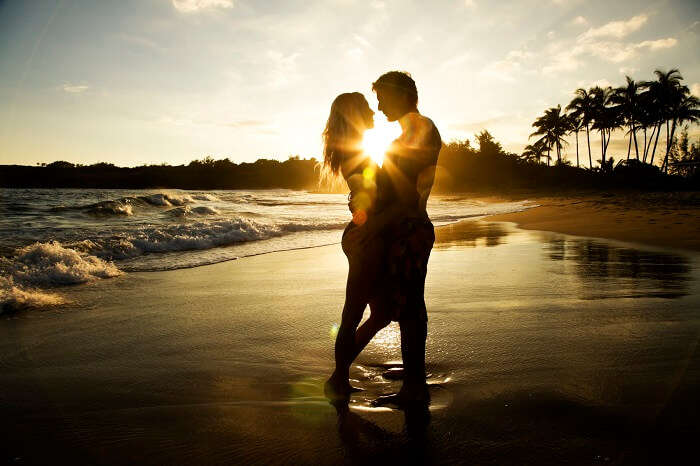 A lot of thought goes into thinking about a honeymoon destination and how to select a place which is ideal for couples to enjoy, cherish, and have a great time. A Costa Rica honeymoon offers a luxurious experience in resorts, friendly people, stunning beach destinations, lush green landscape like you've never seen before, and mouth watering foods that will take your romantic experience to a whole another level.
Read on as we divulge into what makes Costa Rica such a stunning honeymoon destination that will leave you with countless memories and stories.
What Makes Costa Rica The Ultimate Honeymoon Paradise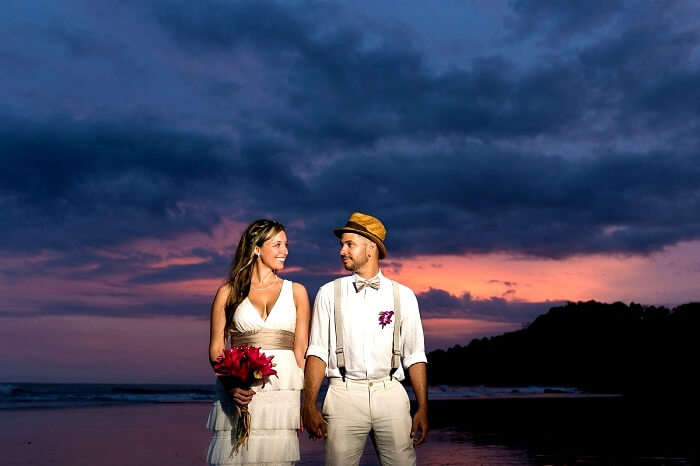 Costa Rica vacations have been under the radar for many years for tourists around the world. Here is an enticing and comprehensive list of reasons as to why a honeymoon in Costa Rica would be once-in-a-lifetime experience you just cannot pass.
             Suggested Read: Honeymoon Planning Tips: Your Checklist For An Unforgettable Experience!
1. Beaches that are nothing short of paradise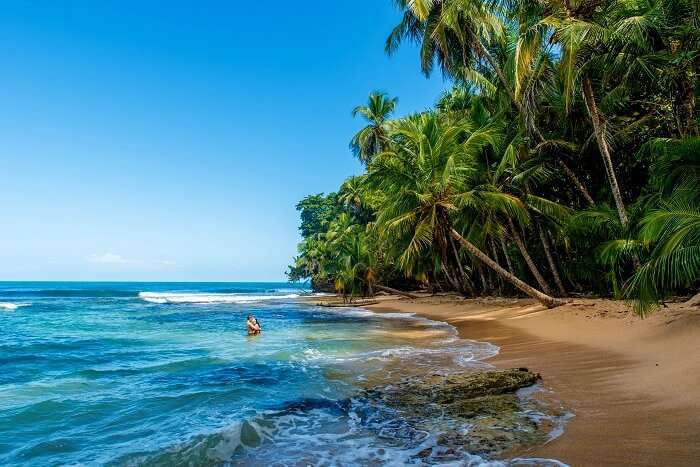 Being at a beach destination often resonates with relaxation and visual pleasure. Costa Rica is spoilt with beaches that contain abundance of natural beauty, secluded stretches of sand, romantic restaurants, and above all an ambiance for you and your soulmate to revel in.
The most romantic beaches for an unforgettable Costa Rica Honeymoon are – Manuel Antonio Beach, Conchal Beach, Puerto Viejo Beach, and Punta Uva Beach.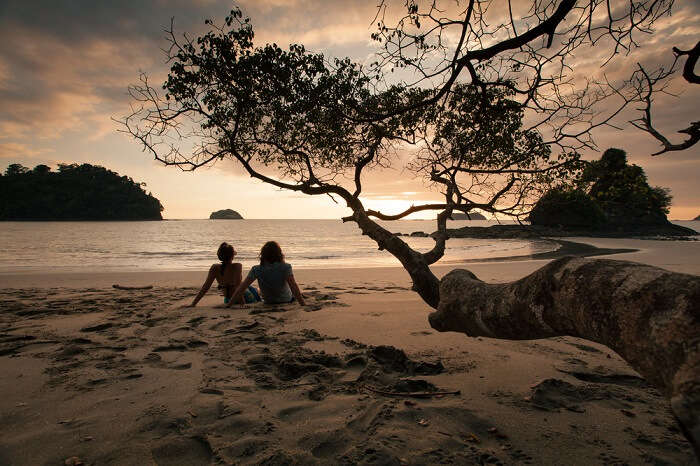 ---
Looking To Book An International Honeymoon?
Book memorable honeymoon on TravelTriangle with 650+ verified travel agents for 65+ domestic and international destinations.
---
2. Tons of romantic and luxurious resorts in the lap of mother nature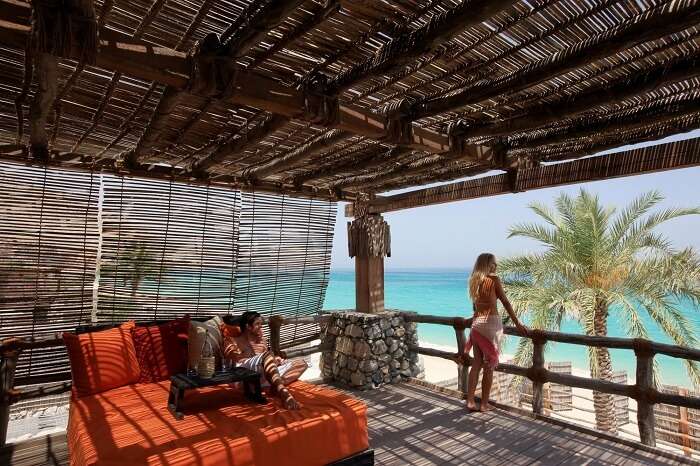 Often while imagining an ideal honeymoon, a serene resort with all leisure facilities surrounded by nature comes to mind. Being close to nature and admiring it's creation is essentially what Costa Rica is all about. Costa Rica honeymoon resorts are renowned for being located at picturesque locations that provide a memorable stay perfect for honeymooners looking for their very own Shangri-La.
3. All the adventure sports you ever desired!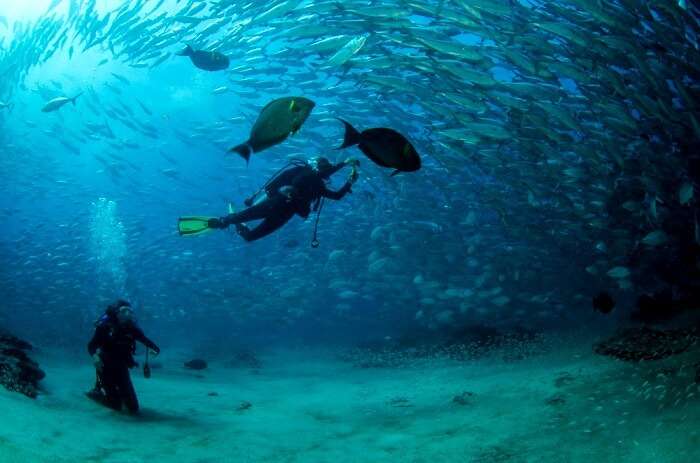 Be it skydiving, zip lining, surfing, scuba diving, or river rafting, Costa Rica is one the best adventure honeymoon destinations of Latin America. For couples keen on a dose of adventure, Costa Rica offers a once in a lifetime experience of the longest zipline canopy tour of the world, that you will not regret spending your time and money on.
                      Suggested Read: Things To Do On Honeymoon: Travel Tips And How To Make It Special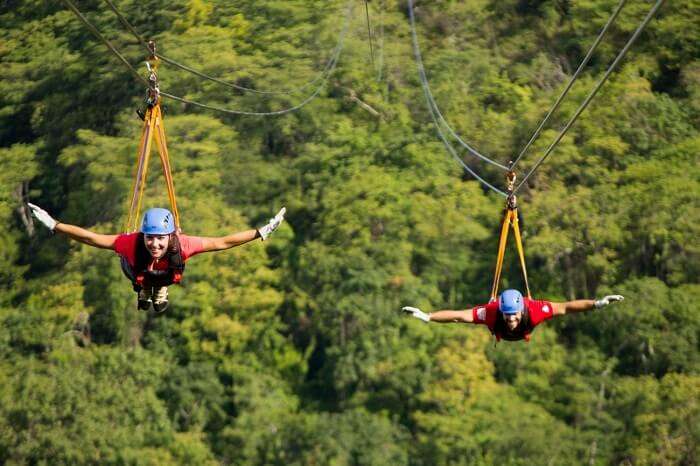 4. Soothing hot springs and gorgeous waterfalls

You can take a dip in the picturesque La Fortuna waterfall, followed by a natural-sauna like experience at the hot springs at the foot of Arenal Volcano. This is one must-try magical experience of hot and cold that serves as an ideal romantic date for honeymooners at La Fortuna, Arenal.
          Suggested Read: 16 Best Things To Do In Costa Rica In 2022 That Will Get Your Pulse Racing At Once!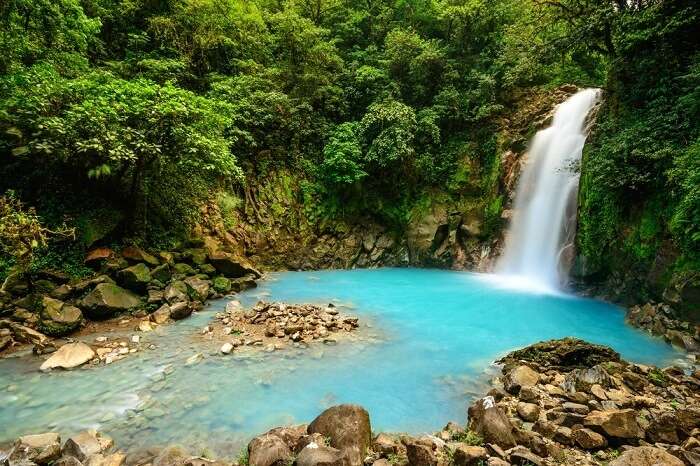 Apart from Arenal, there are other waterfalls in Costa Rica like Rio Celeste Waterfall, La Paz Waterfall, and Bajos del Toro Waterfall.
5. Exotic fruits for a divine culinary experience (Eat Healthy!)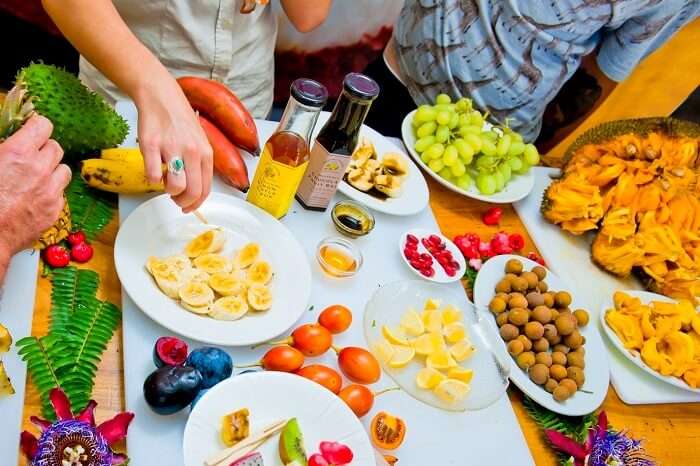 The range of healthy food on offer in Costa Rica is a delight for foodies. A focus on fresh and nutritious eating ensures a pleasant culinary experience for visiting tourists.
Couples can enjoy delicious exotic fruits that like – Dragonfruit, Starfruit, Passionfruit, and many more tempting foods at tropical juice bars which are a big hit amongst visiting tourists.
6. A paradise for lovers of the animal kingdom!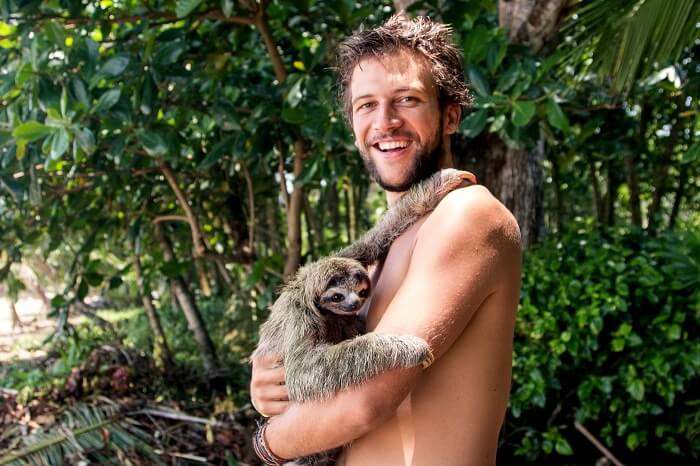 Home to a diverse range of rare animals like toucans, sloths, and capuchin monkeys, Costa Rica is sure to excite couples who are wildlife enthusiasts on a luxury vacation. A visit to a wildlife sanctuary or a rescue ranch and meet these humble creatures, nurtured and protected, will liven up your day, and spread a smile on your face.
                      Suggested Read: 20 Superb Summer Honeymoon Ideas: Romance The Unusual Way
Best Time To Visit Costa Rica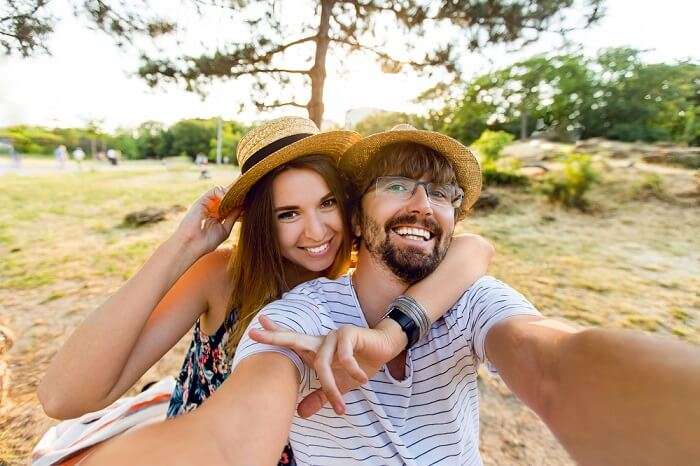 Although Costa Rica is a destination that has tropical and favorable climate all round the year, a Costa Rica honeymoon would be best planned during the dry season (November – April). Couples generally love Costa Rica vacations due to the minimal risk involved in disturbances like weather and natural calamities.
Ideal duration to Visit Costa Rica
In terms of size, Costa Rica is marginally bigger than the state of Punjab. Despite that, the country boasts of phenomenal beaches, rainforests, volcanoes, valleys, and cities. It has many natural wonders to explore that Costa Rica vacations are best enjoyed in a time span of 12 days.
Budget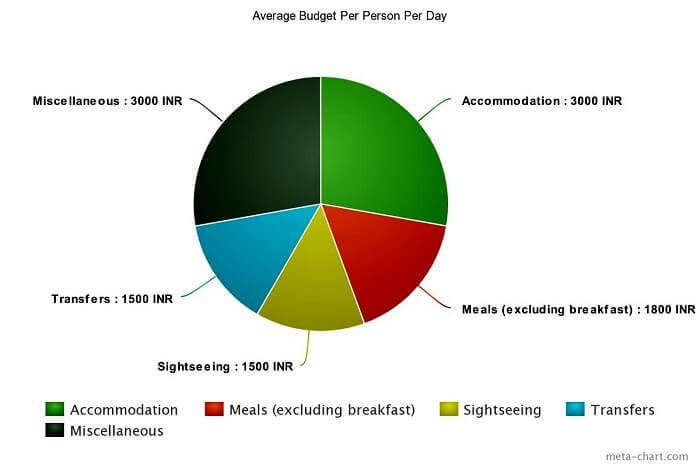 Flights: INR 100,000 (round trip)
Accommodation: INR 3,000 – INR 7,000 (per person on twin-sharing basis)
Meals: INR 1,800 per person (Excluding breakfast)
Sightseeing: INR 1,500 per person
Transfers: INR 1,500- 2,000 per person
Miscellaneous: INR 3,000 per person
Average Budget Per Person Per Day: INR 11,000
Please Note: Due to the constant changing in flight ticket prices due to external factors like demand and supply, they have been excluded from the average budget chart.
How To Get There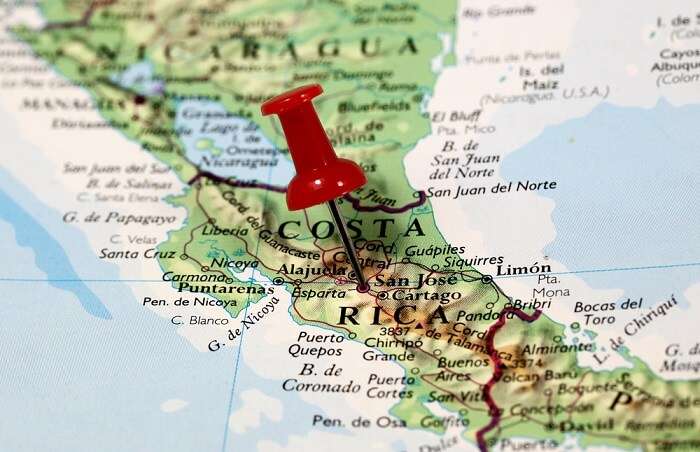 By air: With Costa Rica being a relatively unexplored destination, almost all the flight options run through connected flights via United States. It is the easiest to transit via USA, as it gives you the option to land on three different international airports, in San Jose, Limon and Quiros.
United Airlines and American Airlines are the most frequent options that fly on a daily basis to San Jose via Newark, Toronto, and Houston. Another alternative is to fly with KLM to San Jose via Amsterdam.
Places To Visit
With a plethora of options for Costa Rica honeymoon goers ranging from national parks, beaches, volcanoes, tropical forests, and coffee plantations- Costa Rica is sure to give any newly-wed a luxurious and captivating experience that they will remember for a lifetime.
Manuel Antonio National Park & Beach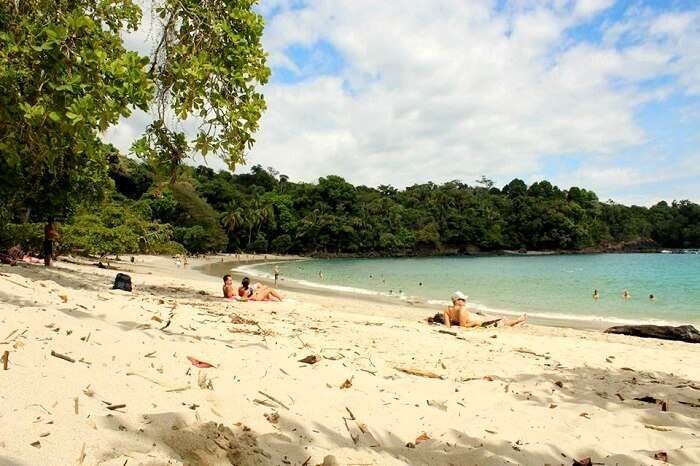 Manuel Antonio National Park is the most popular tourist destination in the country. Costa Rica vacations are incomplete without a visit to this virgin paradise.
Imagine a walk with your loved one through the dense park eventually leading to the most stunning beach Costa Rica has to offer where honeymooners can spend an afternoon, breathing in the unforgettable sights till the sun sets on this marvellous piece of land.
Entry Fee: INR 1300 per person
Timings: 7 am to 4 pm
                 Suggested Read: Best Wedding Destinations In The World, Hand-Picked Especially For You!
San Jose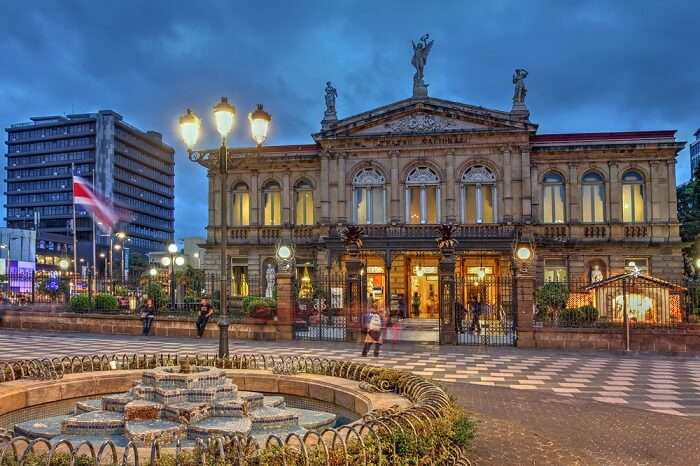 San Jose is also the cultural hub of Costa Rica. The city has a great mix of museums, coffee plantations, scenic parks, vibrant nightlife and great cuisine. Honeymooners can enjoy fine dining in the Escazu district of the city, at few of the best restaurants in Central America.
Puerto Viejo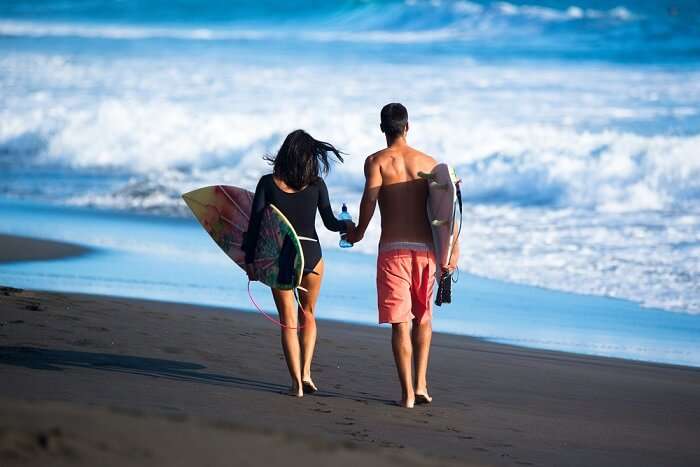 Puerto Viejo is an area gaining reputation for surfing, turtle nesting sites, and reggae culture. What used to be a small quiet town, has now developed a burgeoning reputation for itself as one of the prime highlights of Costa Rica.
The city brings an interesting mix of Caribbean and indigenous culture for the honeymooners to experience.
---
Planning your honeymoon but confused about where to go? These honeymoon stories help you find your best honeymoon trip ever!
Real honeymooners. Real stays. Real opinions to help you make the right choice.
---
Things to do in Costa Rica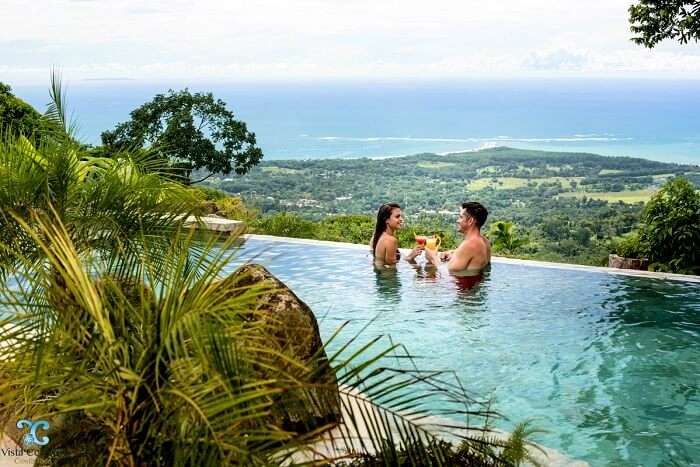 A lot of experiences in Costa Rica will lead to exploration, amazement, and admiration at the pristine locations the country offers for honeymooners that head back home with accounts of a memorable start to their married life.
                                   Suggested Read: 10 Most Romantic Beach Houses In The World
Sunset cruise on a Catamaran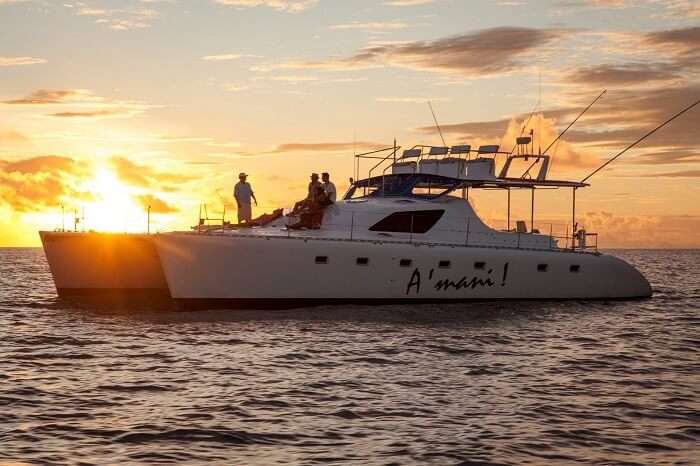 Get on board on a classy catamaran with your loved one as it takes you around the vast Pacific Ocean chasing dolphins near Uvita Beach. Sip on some tropical drinks, enjoy a barbeque on deck, and watch the sunset on a magical evening you will cease to forget.
Horseback riding on a serene beach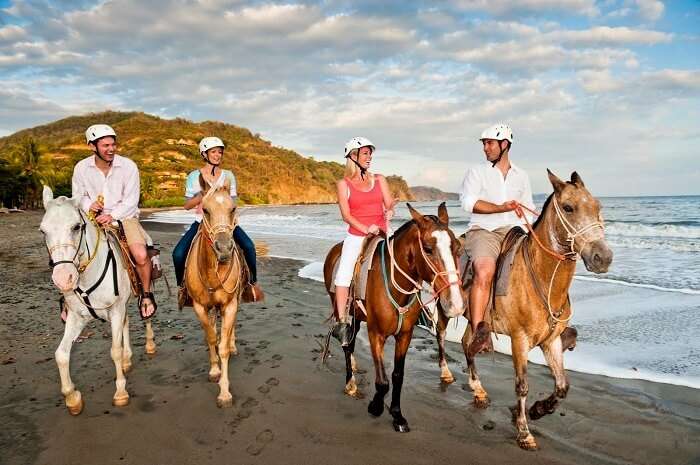 On a Costa Rica honeymoon, couples can always embrace the tropical beauty of the beaches by going on a horseback ride on the beach. You can saddle up with your loved one and trot along the smooth and sandy beaches by covering the vast coastlines reminding you of a royal and surreal experience.
Renew your wedding vows on a scenic beach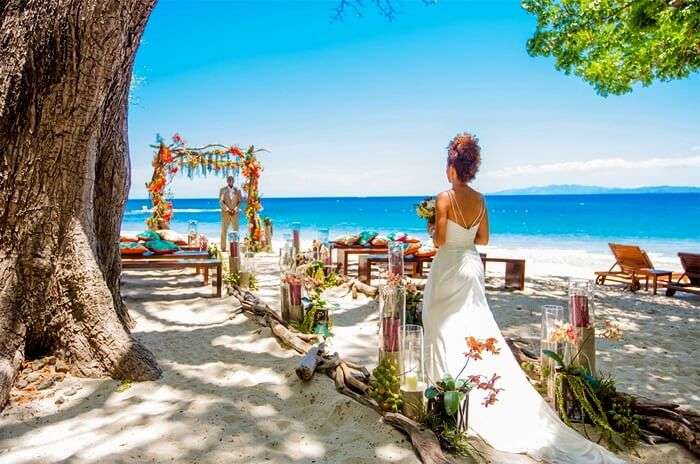 A lot of companies like 'Costa Rica Paradise Wedding' offer couples a chances to renew their vows on a vacation in Costa Rica at a location of their selection.
With more and more couples choosing Costa Rica as their destination to tie the knot, we recommend you say I do on a charming beach, at sunset, just the two of you, reading your sacred vows at a short personalized ceremony.
Visit Irazu Volcano and the flower fields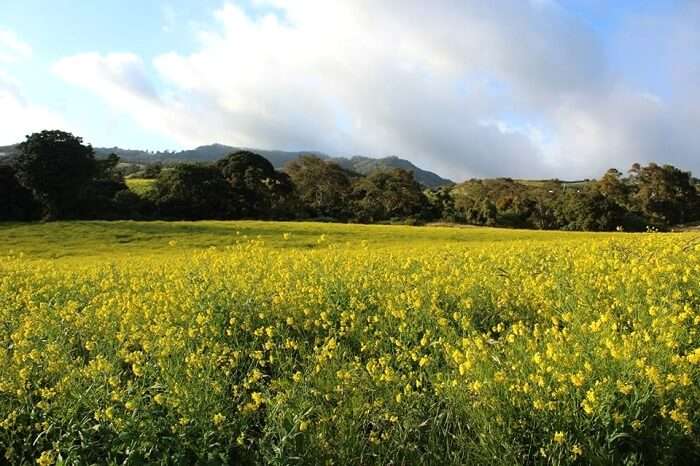 Irazu Volcano is a scenic one-hour ascent from the city of Cartago. On the way up, as the clouds are significantly lower than your altitude, you can stop to have a stunning panoramic view of Cartago.
On the way back, make sure to visit the gorgeous flower fields that paint the hills with a sublime yellow that can fill your hearts with unending spring delight.
              Suggested Read: 20 Kickass Romantic Honeymoon Ideas For A Bewitching Getaway In 2022
Go on a coffee plantation tour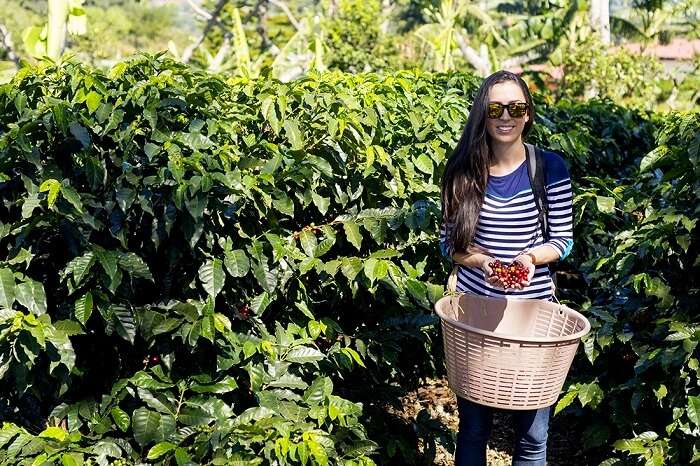 Costa Rica honeymoon goers should taste one of the finest coffees in the world in any of the modernized coffee plantation and production units which take it's visitors on an extensive tour of the coffee fields and show how it is brewed.
Watch sea turtles nesting and hatching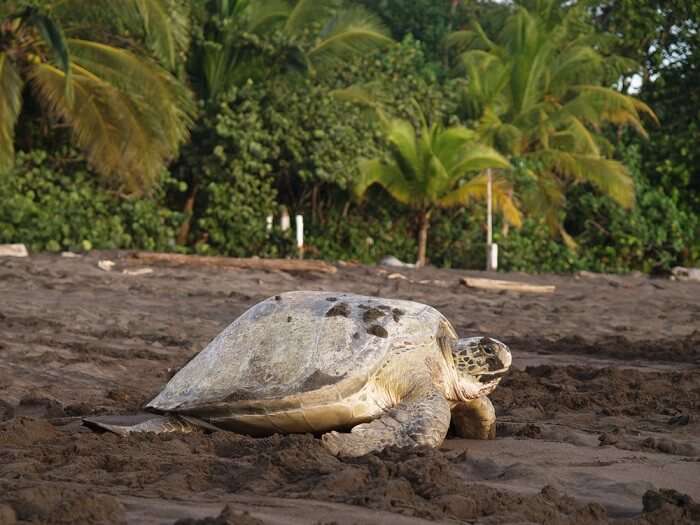 On the shores of the Atlantic coast beaches like Tortuguero and Puerto Viejo, many sea turtles come annually to nest and give birth to their offsprings. A beautiful sight to behold, considered a rare spectacle for those actually manage to get a sight of these beautiful reptiles.
Where To Stay
As the locals are very proud of their fabulous and rich heritage, a lot of Costa Rica honeymoon resorts concentrate on a holistic experience of hospitality, culture, and tradition. All the top honeymoon destinations in Costa Rica have resorts and hotels that can send people daydreaming.
Lapa Rios, Puerto Jiménez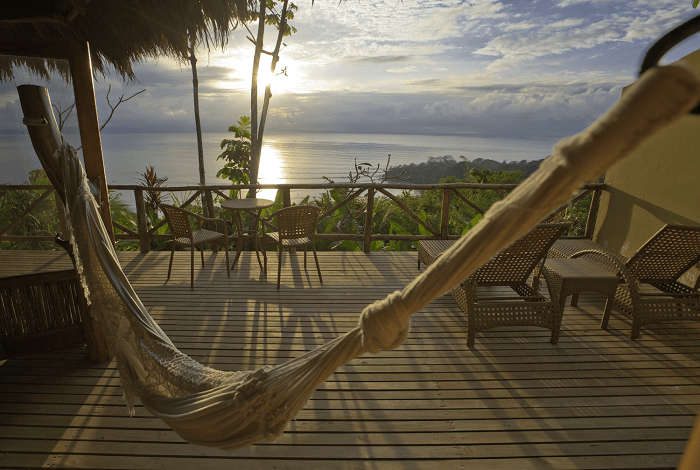 An eco lodge situated on the Osa Peninsula, Lapa Rios with it's natural theme, and unbeatable views makes sure that it's visitors have an impeccable experience surrounded by mother nature.
Address: Lapa Rios, Puerto Jimenez, 1000, Costa Rica
Price: Starting from INR 41,000 (deluxe rooms on double-sharing basis)
Ratings: 4.8/5
Website | Reviews
Hotel Arenal Springs, La Fortuna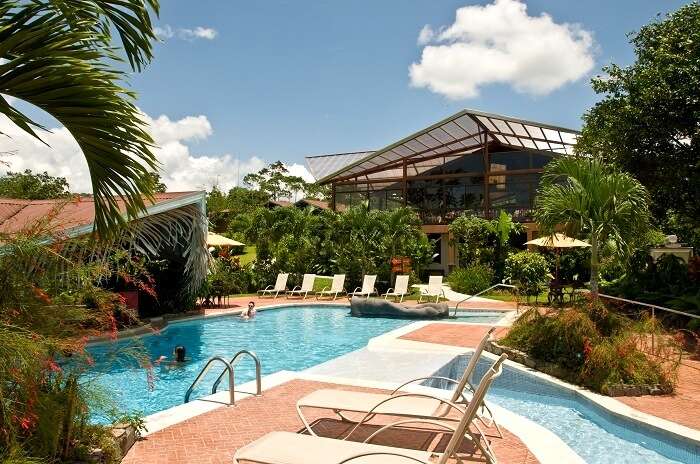 Located near the Arenal Volcano, the hotel is known to have one of the best and most romantic views from distance of the volcano which is not really a place to miss for nature lovers.
Address: Arenal Volcano Road, La Fortuna, Costa Rica
Price/Night: Starting from INR 11,000 (rooms on double-sharing basis)
Ratings: 4.6/5
Website | Reviews
         Suggested Read: 40 Exotic Honeymoon Destinations In The World All Romantics Must Go To In 2022
Florblanca Resort, Puntarenas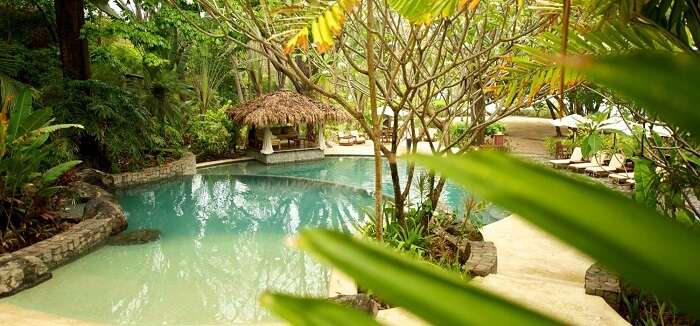 The secluded nature of the property nestled into the jungle gives the resort a recurring feeling of soothing calm nature and relaxation. With a world renowned spa, and rejuvenating pools, Florblanca provides a heavenly experience for honeymooners
Address: 160 2 miles North of Frank's Place, Puntarenas Province, Costa Rica
Price/Night: Starting from INR 27,000 (rooms on double-sharing basis)
Rating: 4.3/5
Hotel Belmar, Monteverde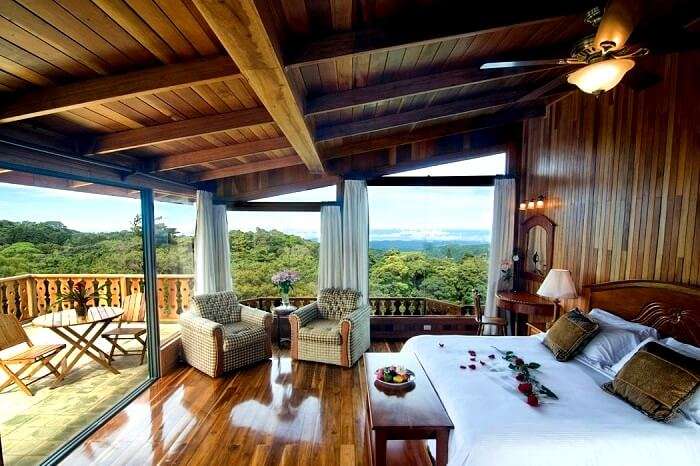 Situated in the midst of the misty and enchanting hills is the Hotel Belmar in Monteverde which serves as a perfect abode for honeymoon goers looking to enjoy unique Costa Rica resorts.
Address: 300 meters east of the gas station, Puntarenas Province, 5655, Costa Rica
Price/Night: Starting from INR 12,000 (rooms on double-sharing basis)
Rating: 4.4/5
Website | Reviews
Hotel Grano de Oro, San Jose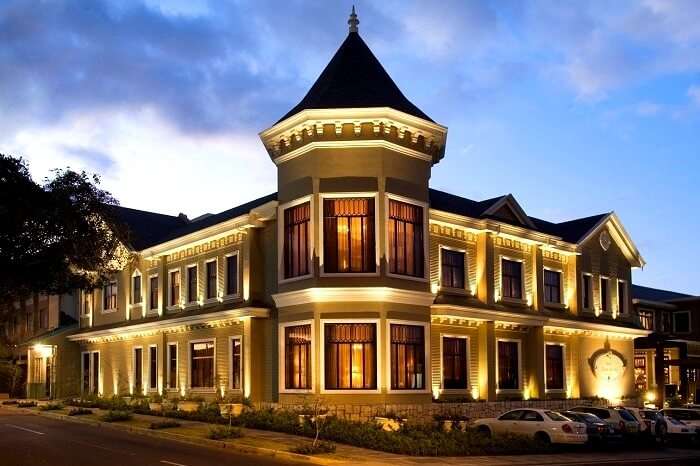 A hotel for all times, Grano de Oro packs in a pinch of luxury and artistry along with being one of the hotels on the expensive end in the capital city of Costa Rica.
Address: Calle 30, San José, Costa Rica
Price/Night: INR 9,400
Rating: 4.8/5
Website | Reviews
Where to eat in Costa Rica
An important part of a honeymoon vacation is the cuisine. Costa Rica has a lot of beautiful restaurants around the country that have plenty of vegetarian and non vegetarian food items on the menu that will make sure that the delicacies don't go unpraised.
Restaurante Grano de Oro, San José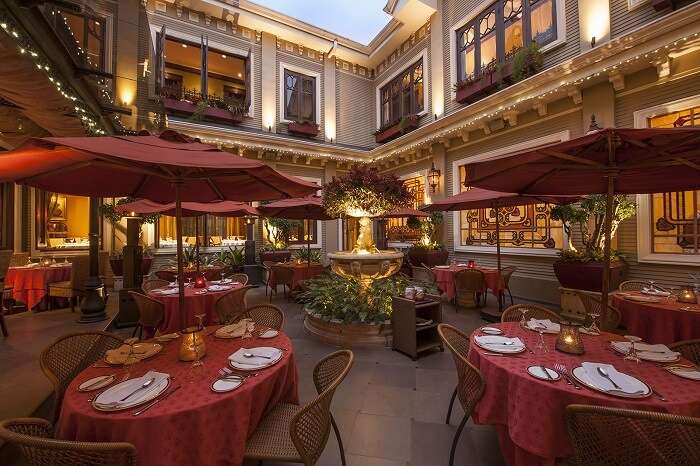 Cuisine/Speciality: Latin, Costa Rican, and French
Timings: 7 am to 10 pm 
Cost (Meal for two): INR 3,800
Ratings: 4.5/5
                                    Suggested Read: The Most Romantic Private Islands For Honeymoon
La Luna Restaurant at Gaia Hotel & Reserve, Manuel Antonio National Park

Probably one of the best romantic restaurants in Costa Rica, La Luna restaurant offers fine dining with panoramic view of the ocean. Watch the sunset, as it paints the canvas while having delicious caribbean style seafood.
Cuisine/Speciality: Caribbean, Latin, Seafood, Costa Rican, International, and Vegetarian
Timings: 6 am to 10 pm
Cost (Meal for two): INR 2,500
Ratings: 4.5/5
Dragonfly Bar and Grill, Tamarindo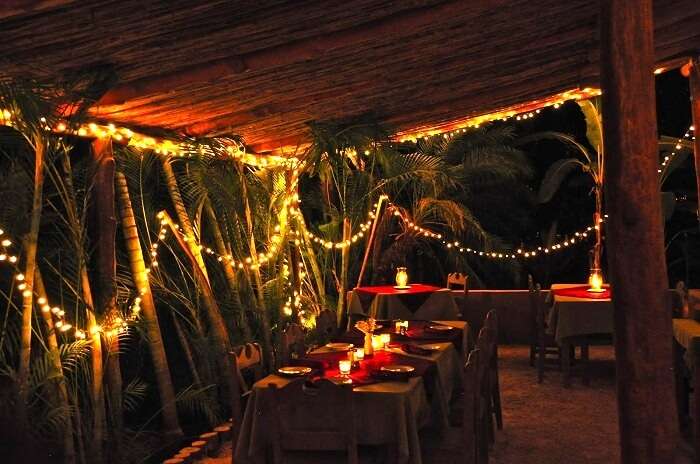 One of the classiest restaurants in the vibrant beach town of Tamarindo, Dragonfly Bar and Grill promises a luxurious dinner experience. The ambiance is beautifully maintained with slightly dim candle lights and a pleasant aroma, to accompany a romantic dinner.
Cuisine/Speciality: International, Grill, Seafood, Gluten free, Vegan
Timings: 5 pm to 10pm
Cost (Meal for two): INR 1400
Ratings: 4.5/5
Matapalo Restaurant, Tamarindo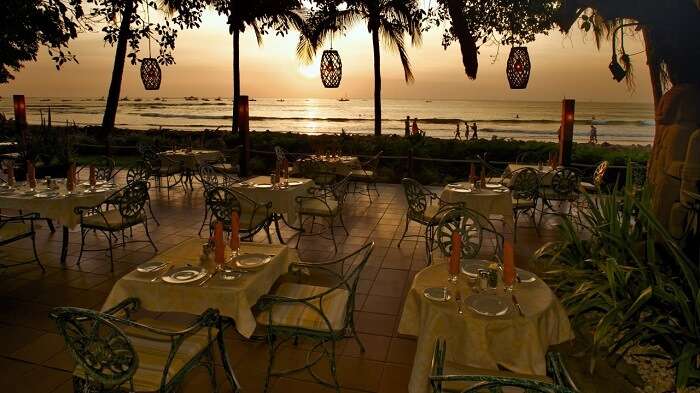 A gastronomic delight, Matapalo restaurant offers its visitors with serene ambiance and world class seafood. Located right next to the Tamarindo Beach, the restaurant is a must visit for seafood lovers.
Cuisine/Speciality: International, Seafood
Timings: 1 pm to 9 pm
Cost (Meal for two): INR 2100
Ratings: 4.5/5
                          Suggested Read: The Most Romantic Honeymoon Suites In The World
What to buy while shopping in Costa Rica
A tourist destination like Costa Rica offers a wide variety of souvenirs and collectibles you can take back home as a token of the memories from your honeymoon in Costa Rica.
Chorreador (Coffee Brewer) – A traditional mini coffee brewing machine from Costa Rica.
Coffee – One of the most popular items on the list is the world famous Costa Rican coffee beans which forms a large part of their culture.
Ox Cart/Wheel Figurine – The ox cart was one of the most frequently used carriage/tool throughout Costa Rican history for farming right up till quite recently. The colorful decorated of cart souvenirs can be found everywhere.
Football Jersey – cricket is to India what football is to Costa Rica. Once there, it is impossible to not view people wearing their jerseys out in their daily lives with pride.
Things to keep in mind before visiting Costa Rica
Here are just a few things to keep in mind before heading on your Costa Rica honeymoon: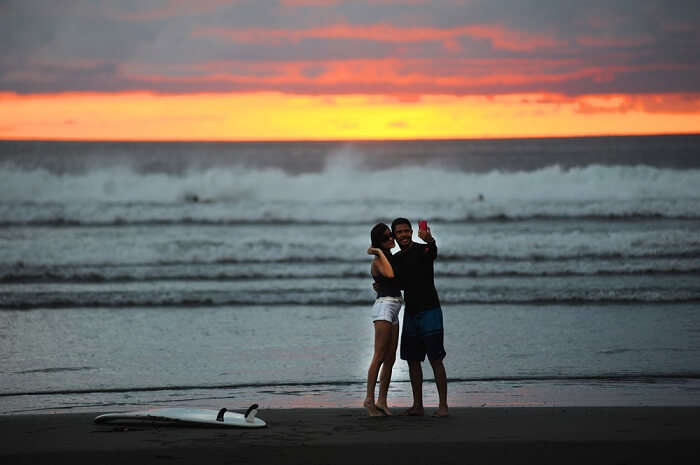 Bring bug spray and sunscreen
Tap water is safe to drink
US Dollars are accepted
Not every town has an ATM
The start to your married life deserves an epic honeymoon vacation that spoils you with luxuries and unforgettable places and experiences. Time spent with your partner which remains capable of being frozen in time. A honeymoon in Costa Rica is sure to be a romantic adventure that you can recall many years down the line with the same zest and pleasure you enjoyed it.
Frequently Asked Questions About Honeymoon In Costa Rica
Is Costa Rica good for honeymoon?
Home to lush green jungles, pristine and alluring beaches, and blanketing a myriad of exciting adventures, Costa Rica is paradisiacal of a destination that is perfect for a honeymoon.
What can I do in Costa Rica on a honeymoon?
There are plenty of things that one can do in Costa Rica including hiking, diving in hot springs, strolling around the rain forest, trekking, soaking in the alluring beauty of mother nature, and much more.
Where should one go for a honeymoon in Costa Rica?
There are plenty of destinations where one can honeymoon in Costa Rica with the top ones being Manuel Antonio, Tamarindo, Tortuguero, Uvita, Osa Peninsula, La Fortuna, Papagayo Peninsula, and Rincon de la Vieja.
What should I pack for a honeymoon in Costa Rica?
From jungles to beaches, Costa Rica has plenty of terrains. But the weather remaining tropical throughout, one can pack the following- tank tops, shorts, sundresses, skirts, comfortable shoes, swimwear, casual shirts, travel towel, mosquito repellents, lotions, light rain jacket, phone chargers, and other electronic essentials.
Where should I stay on a honeymoon in Costa Rica?
Some of the top places that reek of romance & luxury and are perfect for a honeymoon are Occidental, Hotel Riu Palace, Four Seasons Resort, Secret Papagayo, Tulemar Resort, Hotel Makanda by The Sea, and Oxygen Jungle Villas.
What is the best time to visit Costa Rica?
The dry season is considered as the best time to pay a visit to Costa Rica. The dry season in this destination takes place between the months from December to April.
What is the best currency to take to Costa Rica?
The best currency to carry to Costa Rica is the US Dollar. Although the US Dollar is one currency that is accepted throughout the country, it is still advised that one carries a little bit of local currency.
How many days should I spend in Costa Rica?
If one wants to experience Costa Rica at its best and is looking to visit every nook and corner of this destination, then one should definitely spend around 8 to 10 days in Costa Rica.
---
Looking To Book Your Honeymoon Package?
Book memorable honeymoon on TravelTriangle with 650+ verified travel agents for 65+ domestic and international destinations.
---