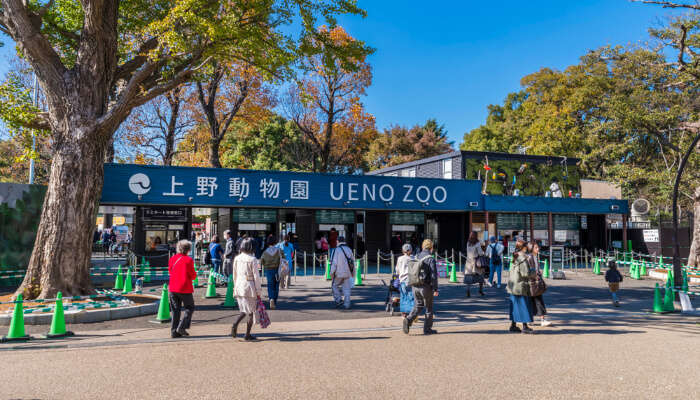 Japan, an island country in East Asia, is a beautiful blend of traditions and modernity. This volcanic archipelago has quite a dramatic landscape with mountains, hot springs, and more. The highly efficient bullet train network runs from the southern end of the island to the northernmost tip, making it quite easy for one to get around here. And if one is traveling to the island with kids, then Japan zoos are great attractions that one should definitely explore. Have a look at some of the top zoos in Japan and add them to your list of places to visit on the island.
8 Best Japan Zoos
There are some amazing zoos in Japan, sprawling over huge areas and housing some of the most magnificent species of animals. Have a look.
1. Sapporo City Maruyama Zoo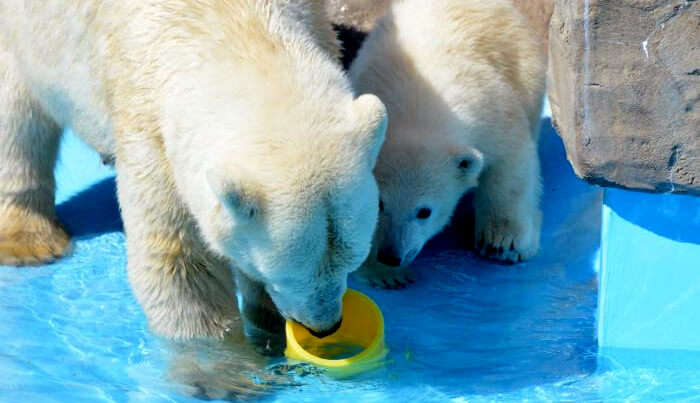 Sapporo City Maruyama Zoo is one of the first and therefore the oldest zoos that was opened on Hokkaido, Japan's northernmost island. Opened in May 1951, the zoo is situated within Maruyama Park. Sprawling over an area of 22.5 ha, this zoo has quite a variety of animals. There are around 168 different species that one can view here including a bear house which has 6 different species of bears. There is also a petting zoo which houses sheep and goats.
Location: Sapporo
Timings: 9:30 AM – 4:30 PM
Must Read: 15 Airports In Japan For A Safe Touchdown In The Land Of The Rising Sun!
2. Ueno Zoo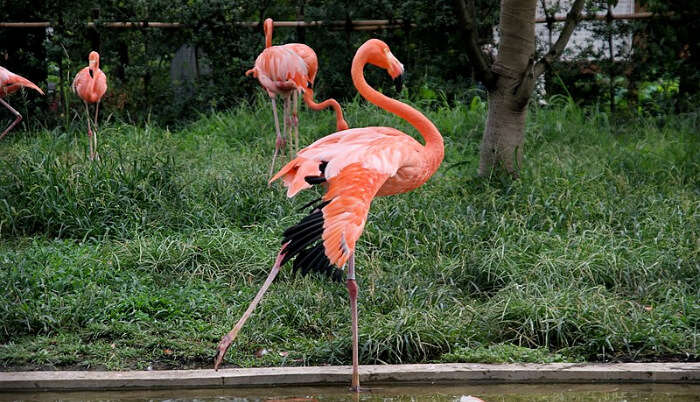 One of the oldest zoos in Japan, Ueno Zoological Gardens began its operations in 1882. Housing over 3,000 animals and 400 different species, it is a great place to visit in Japan with kids. This is one of the zoos in Japan with pandas and the first time when the pandas arrived here from China was back in 1972. One can experience nature and wildlife from up close at Gorilla Woods and Tiger Forest here! One can also see pygmy hippos here, which are otherwise an endangered species in the wild.
Location: Tokyo
Timings: 9:30 AM – 5 PM (Monday closed)
Suggested Read: 7 Best Gardens In Japan Which Will Take You Into A Utopian World!
3. Fuji Safari Park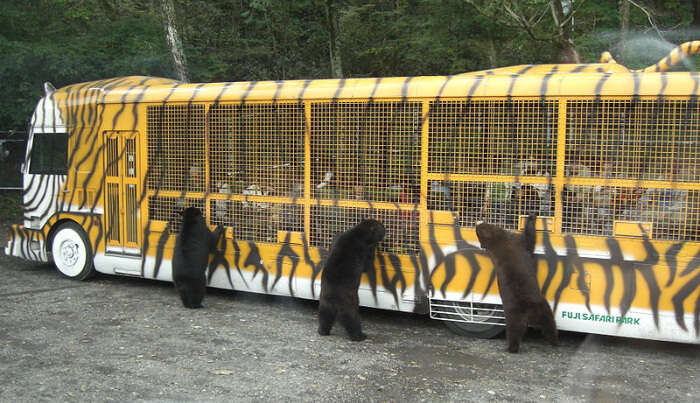 If one wants to enjoy a safari in Japan, then Fuji Safari Park is where animals roam freely, and one can experience a safari. Situated on the southern slopes of Mount Fuji is this park, the Fuji Safari Park. It is also one of the largest and famous parks in Japan. One can explore this place via different mediums like one's own car, a bus or on foot. There are no additional charges if one wants to drive through in their own car. Sport utility vehicles are also available at the park which come with a navigation system for self guided tours. All in all, it is a great place for a safari tour!
Location: Susono
Timings: 9 AM – 4:30 PM
Suggested Read: Top 10 Osaka Museums That Are All About History, Wars & Cultures Of Japan!
4. Nogeyama Zoo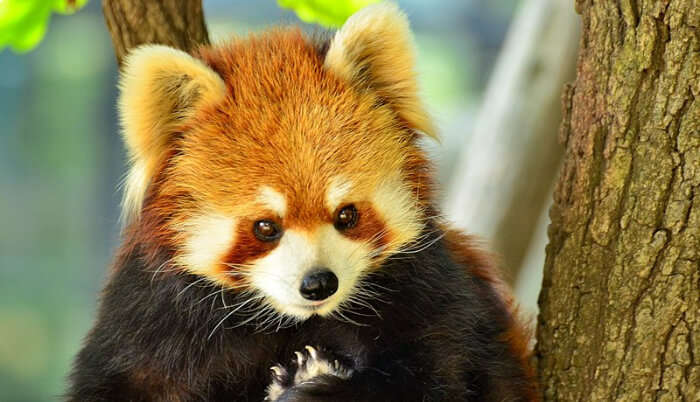 Situated in Nogeyama Park, Nogeyama Zoo allows free entry. The park is on a hilltop in a quiet residential area and has green calm environs. Sprawling over an area of 8 acres, Nogeyama is the first zoo that opened in Yokohama in 1951. The zoo has various interactive programs and an area where children can interact with the smaller animals. During the summer months, one can also experience a Night Zoo here. Altogether the zoo is a great treat!
Location: Yokohama
Timings: 9:30 AM – 4:30 PM (Monday closed)
Suggested Read: 35 Best Places To Visit In Japan That Make It Look Right Out Of A Storybook In 2022!
---
Planning your holiday but confused about where to go? These travel stories help you find your best trip ever!
Real travel stories. Real stays. Handy tips to help you make the right choice.
---
5. Zoorasia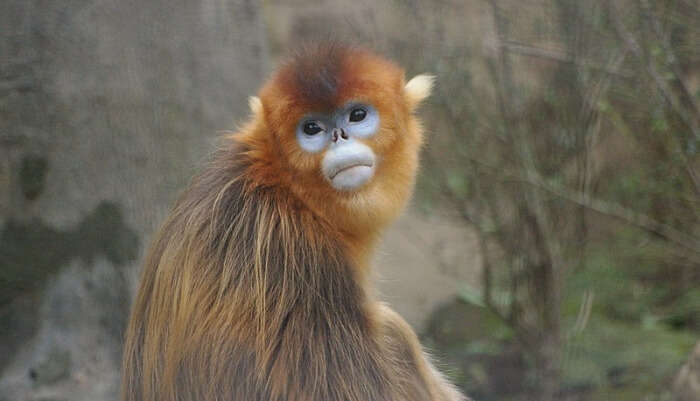 Zoorasia, established in 1999, is one of the most well kept zoos in Japan. More than a zoo, it feels like a walking safari. The park has various themed areas and one can go around in the bus to see these places. The zoo has a few areas for kids to play, and restaurants and cafes to eat. The nature trails here are beautiful and one can explore this amazing zoo on foot. Other attractions here are the bird show, animal feedings and a camel ride which can be enjoyed at an additional charge.
Location: Yokohama
Timings: 9:30 AM – 4:30 PM (Tuesday closed)
Suggested Read: 25 Unbeatably Fun Things To Do In Japan That All Travelers Must Try
6. Tobe Zoological Park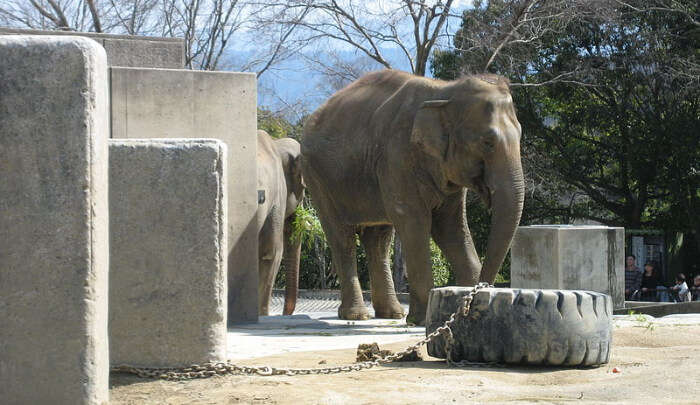 Tobe Zoological Park is one of the best zoos in Japan which is divided into different parts, each having an attraction of its own. There is America Street which have animals native to America which includes llamas and Bear Street which has sea lions, brown bears, and the polar bear, the highlight of this place! The Water Zone is another favorite place for the visitors where one can enjoy watching the penguins swim and play. There are more such zones here, so visit the zoo and explore for yourself!
Location: Tobe
Timings: 9 AM – 5 PM (Monday closed)
Suggested Read: 14 Places For Shopping In Japan That Will Make Your Shopping Experience Worth It!
7. Tama Zoological Park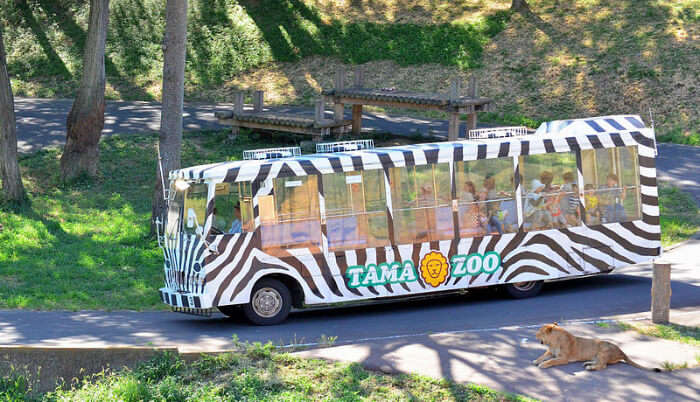 Famously known as Tama Zoo, it opened as a branch of Ueno Zoo in May 1958. Spread over a huge area of around 130 acres, the zoo lets the animals roam around freely, in a much more natural environment. There are various zones in the zoo, and each has its own attraction. The Asian Garden has Orangutan Skywalk which houses species of apes native to Malaysia and Indonesia and then there is Raptor Enclosure in the same zone where one can watch the magnificent golden and white-tailed eagles. The same way there is African and Australian zone with attractions of its own!
Location: Hino
Timings: 9:30 AM – 5 PM (Wednesday closed)
Suggested Read: 10 Water Parks In Japan Your Family Will Surely Love To Spend Time At!
8. African Safari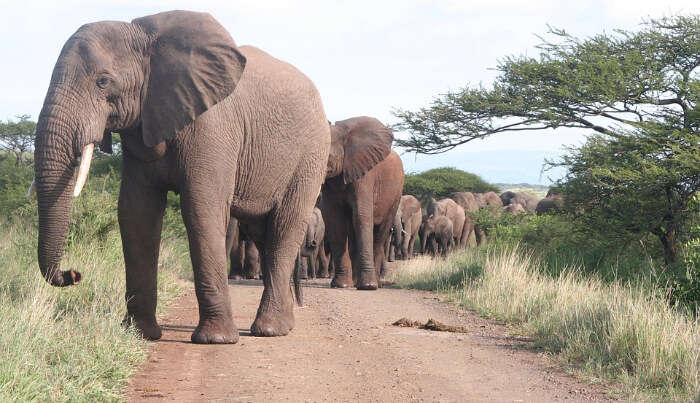 One of Japan's largest Safari Park, African Safari houses around 70 species and 1400 animals which include bears, lions, cheetahs, bison, deer, giraffes, elephants, gazelles, camels, and rhinos. Here, the people or visitors are enclosed, while the animals roam around freely. One can explore the place either in their own car or take the park bus. The buses are designer buses, in the shape of animals, and have metal bars upon them. But one can open the window panes, and also feed some animals in the park. There are various eateries and a souvenir store too at this park!
Location: Usa
Timings: 9 AM – 7:20 PM
Further Read: Snorkeling In Japan: 13 Best Spots For Experiencing This Water Adventure In The Japanese Waters
Excited to meet the pandas in Japan? Head to these amazing Japan zoos with your folks and have a great time experiencing nature from up close! Book a trip to Japan with TravelTriangle for a hassle free holiday and have an exciting time exploring the wildlife in Japan!
Frequently Asked Questions About Japan Zoos
How many zoos are there in Japan?
There are almost 89 zoos in Japan. They include extant species, birds, and animals from across the continents.
Which Zoo is Japan does not collect an entry fee?
Nogeyama Zoo in Nogeyama Park, Nishi-ku, Yokohama, Japan does not collect entry free from Japanese and international tourists. It is open to the public from morning 09:30 AM to evening 04:00 PM.
Which are zoos in Japan that offer Safari?
The African Safari in Oita, Fuji Safari Park, and Zoorasia Yokohama Zoological Gardens are the Japan Zoos, which offers a safari for kids and adults.
Which zoos in Japan offer night safari?
Fuji Safari Park in Shizuoka and Nogeyama Zoo in Yokohama are the nocturnal zoos in Japan. Yet, the night safari is available from June to August in Nogeyama Zoo.
Which are the top 3 zoos in Japan with excellent touristic amenities and facilities?
The African Safari in Oita, Tama Zoological Park in Tokyo and Tobe Zoological Park in Ehime have excellent touristic facilities and amenities.
Which is the best season to visit zoos in Japan?
June and July are the rainy seasons in Japan. The cold season is from December to February. Therefore the best season to visit Japan zoos is dry months from August to November and March to May.
Are zoos in Japan safe?
All zoos in Japan are safe for children and adults as far as you will not cross the limit. It is like getting down from your safari vehicle and taking photos of the animals and birds while in zoo safari.
Is there any zoo in Japan, which entertains children with animals?
Yes, the Zoorasia Yokohama Zoological Gardens allows children to interact with human-friendly animals. Zoos officials will be there along with the animals and birds. The children can feed them too.
Can you see Polar Bear in a Japan Zoo?
You can see Penguins and Polar Bears at this Asahiyama Zoo. You get to see animals at a close range move freely at this zoo. There is an undersea tunnel that lets you watch animals like Snow Leopard and other wild animals underneath you.
Which zoo has rare species of animals in Japan?
Yokohama Zoological Gardens in Japan has rare animals such as Okapi, red-shanked douc, and many others. It is the biggest zoo in Japan.
Is there W-Fi available at the Yokohama Zoological Gardens?
Wi-Fi is not available at Yokohama Zoological Gardens.
What languages are spoken by tour guides inside Japan zoos?
Tour guides speak in English, Chinese, and Japanese inside the zoos here.
Where can you find Red Pandas in Japan?
Uneo Zoo is famous for housing Red Pandas, which is the main attraction of this zoo. Many zoos in Japan have these animals in their natural habitats for visitors to get a closer look.
What are the childcare facilities available at the Yokohama Zoological Garden?
Baby strollers for rent, diapers on sale, nursing rooms, and stalls for kids are a few baby care services provided by the zoo.
What are the unique features of the Fuji Safari Park?
This is the only safari based zoo in Japan where you can choose from various safari rides to view wild animals at a close range. You can interact with a few animals inside one of the zones where you can hand-feed animals and pet them.
---
Looking To Book A Holiday Package?
Book memorable holidays on TravelTriangle with 650+ verified travel agents for 65+ domestic and international destinations.
---
People Also Read
Zoos In Toronto Zoos In Bali Zoos In New York
Comments
comments