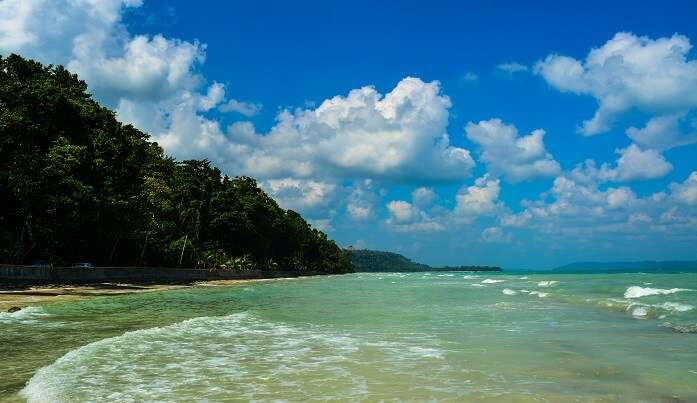 Kalapathar Beach is a stunning long stretch of white sand enticing travelers with its unique lining of big black rocks beside the serene blue sea. It is one of the most beautiful beaches in Havelock Island. Located on the tip of Havelock Island, the name of this beach, Kalapathar is derived from the adjoining street called Black Road. It is a small and peaceful beach in Andaman which you can spend leisurely hours at your own pace. Witness the mesmerizing views of sunset and sunrise here at Kalapathar as the place is known for its panoramic sights. Kalapathar beach is not crowded, making it a perfect excapade for couples vacationing in Andaman. Read more to get all the details about this gorgeous beach:
Best Time To Visit Kalapathar Beach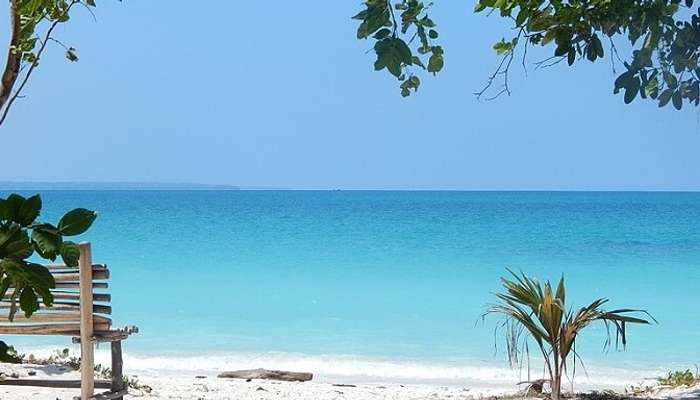 Kalapathar Beach can be explored best during the spring and offers the most awesome experiences between October to May. If you want to capture the picturesque beauty of this place then do plan a visit between the mentioned months. However, being the peak tourist months, you may find the beach a bit crowded though there would surely be lesser people than any other beach in Andaman.
Things To Do In Kalapathar Beach
The following are the best excursions, one can indulge in Kalapathar Beach in Andaman:
1. Relax By The Beach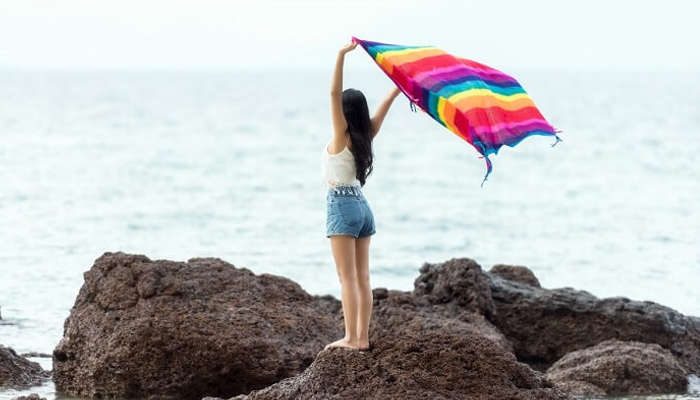 The Kalapathar beach gives you enough time to enjoy relaxing by the beach while witnessing the lively waves hitting the shores. As there is not much of a crowd throughout the year, this beach purveys one of the most peaceful ambiances where you can revive your soul to be relaxing amidst the astounding surroundings.
Must Read: Honeymoon In Andaman 2019: A Handy Guide With 3 Legit Tips & First-Hand Experiences
2. Sunbathing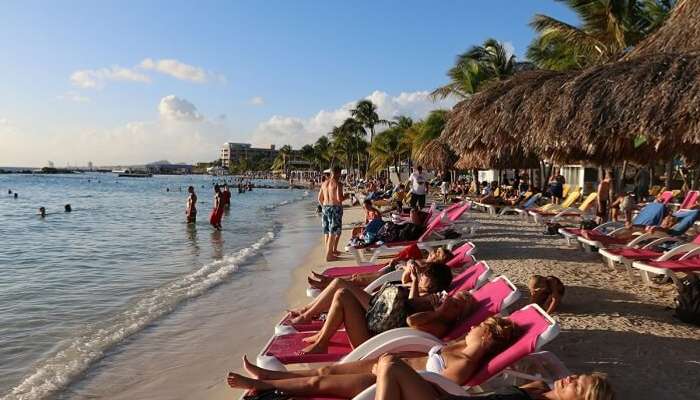 You might see international travelers here relaxing and sunbathing in the virgin environment of Kalapathar Beach. If you love soaking in the golden sunshine then don't forget to visit this beach for the best sunbathing experience while holidaying in Andaman.
Suggested Read: 14 Hidden, But Beautiful Islands In India For A Memorable Escape To Bliss In 2019
3. Take Pictures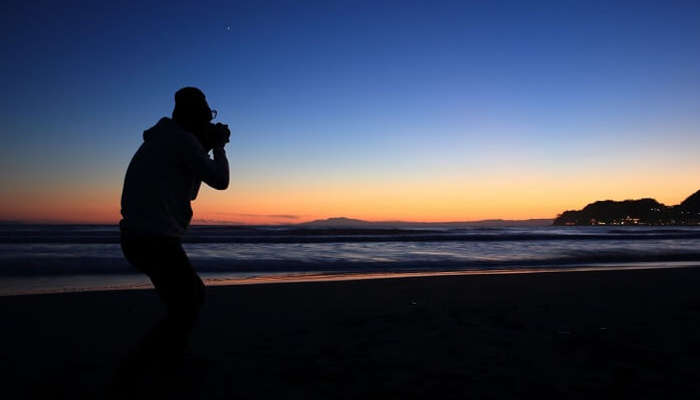 Are you amongst those who love photographing the mesmerizing beauty of nature? If yes then Kalapathar Beach will surely be exciting for you as it will make you click a few amazing shots. Don't miss out to capture the mystic sunsets of Kalapathar. The place also gives you a chance to take perfect selfies amidst the stunning ambiance.
Suggested Read: 20 Best Places To Visit In Andaman In 2019 For A Mesmerizing Holiday Experience
Places To Visit Near Kalapathar Beach
The following are the best places to visit near Kalapathar beach to witness the true vibe of Havelock Island:
1. Neil Island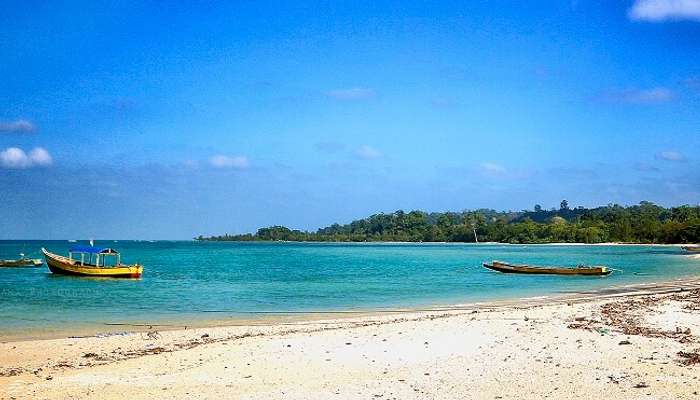 Neil Island is a tiny island that is located to the south of Andaman. With less explored marine diversity, beaches, coral reefs, and bewitching lush greenery will make you fall in love with this island. Whether looking for a romantic escape with your significant other or interested in adventurous water sports activities, the unveiled experiences to Neil Island will surely amaze you!
What To Do: Snorkeling, and Glass Bottom Rides
Distance From Port Blair: 36 km
Suggested Read: Cruise To Andaman: 2019 Guide To Fares And Ferries From Kolkata, Chennai, Vizag
2. Radhanagar Beach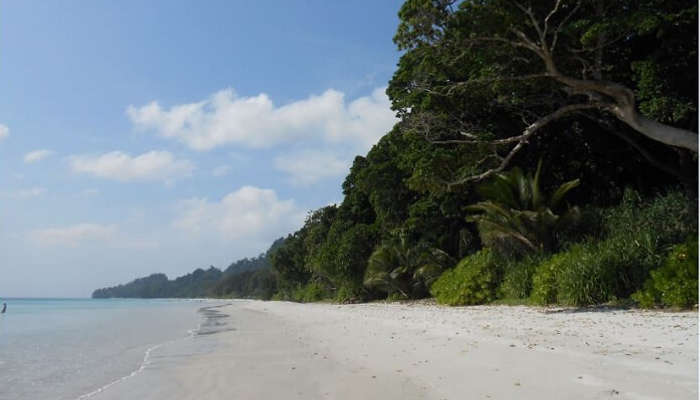 Another stunning beach to explore near Kalapathar Beach is Radhanagar Beach. Being significantly ranking among the top 10 beaches in the world, Radhanagar Beach has been luring travelers with its majestic beauty for centuries. Locally known as Beach No. 7, it is the closest beach near Havelock Island and offers the best beach time experiences.
What To Do: Swimming, Scuba Diving, Snorkeling, & Parasailing
Distance From Port Blair: 72 km
Suggested Read: Jolly Buoy Island: An Untouched And Serene Gem Of Nature In Andamans
3. Elephant Beach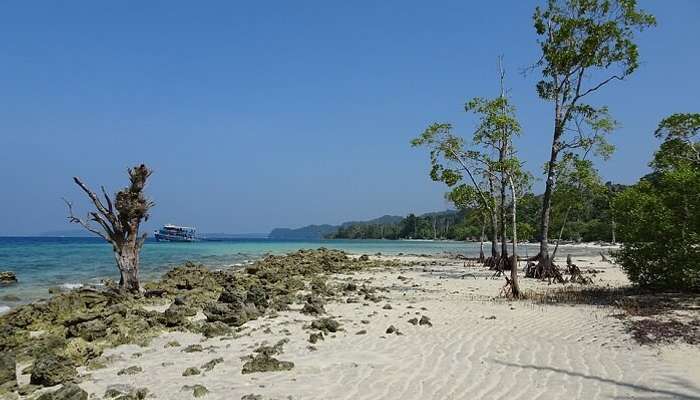 One of the most interesting places to visit near Kalapathar Beach is Elephant Beach. Exhibiting the vibrant coral reefs and astounding underwater marine life, Elephant Beach features everything that makes your family vacation a perfect one! It is a great holiday spot, quite a lot popular for its coral reefs that attract nature lovers from all across the world.
What To Do: Mirror boating rides, diving, snorkeling, swimming, Kayaking, and Trekking
Distance From Port Blair: 70 km
Suggested Read: Cinque Island: A Quick And Handy Guide To Explore This Hidden Paradise In Andaman!
4. Barren Island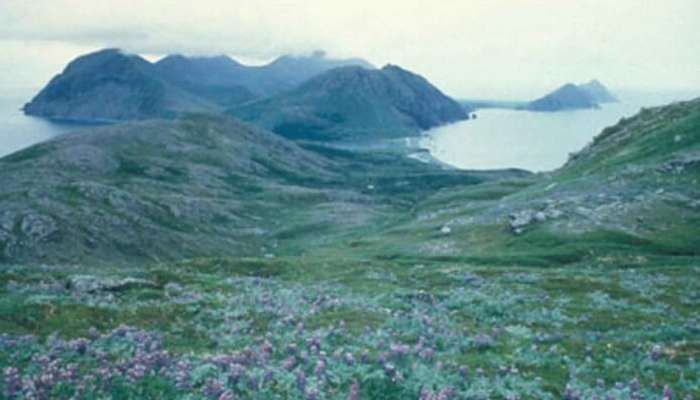 Do you know that Andaman is home to the one and only active volcano in Southeast Asia? Yes, the volcano in Barren Island last erupted in the year 2017 and this place does not promote any type of human inhabitants. Explore this barren land with an enormous active volcano near Kalapathar Beach on your visit to Andaman.
What To Do: Sightseeing, and nature walk
Distance From Port Blair: 138 km
Suggested Read: 10 Quirky Things To Buy In Andaman You Shouldn't Return Without
How To Reach Kalapathar Beach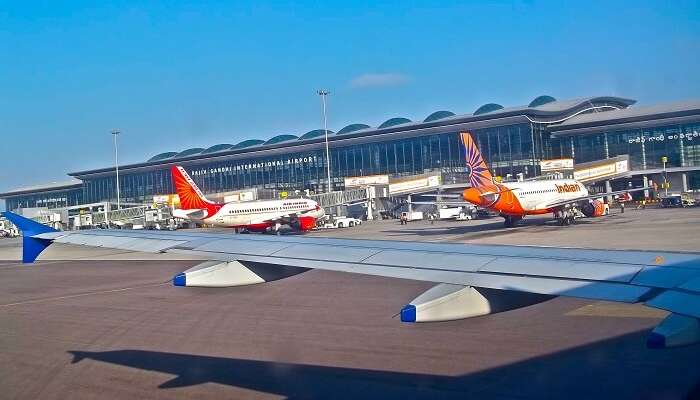 The following are the best way to reach Kalapathar Beach in Andaman:
By Air
If you are heading to Andaman then airways are the best way to reach here. Veer Savarkar International Airport in Port Blair is well-connected to the major cities of India and from the airport, you can take a cab or taxi for Havelock Island. However, it is the most expensive mode to reach Kalapathar Beach but if you are looking for a luxuriating and comfortable journey then the flight will surely be the best option.
By Sea
You can also board any of the ferry services from Chennai and Kolkata to Port Blair. However, the journey would be time-consuming but will make you witness the picturesque beauty of the journey. Upon reaching Port Blair, you can take a direct cab or taxi to Kalapathar Island.
By Road
You can hop into numerous government-run or private buses from the Rangat, Baratang Island, and Diglipur to Kalapathar Beach. Though it is the cheapest way to reach the beach the availability of bus is from few places only.
Further Read: 15 Best Hotels And Resorts In Andaman That Fit Under Every Budget
Witness the lush greenery of Kalapathar Beach by exploring this stunning location embedded in Havelock Island. Plan a trip to Andaman with TravelTriangle and enjoy the itinerary optimized according to your preferences.
Comments
comments