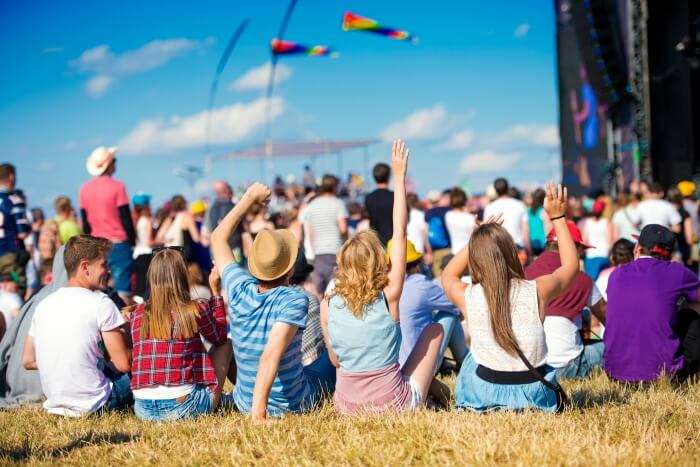 Globally celebrated as a fashion and art capital, Paris is a culturally significant European city. The capital city of France attracts tourists from all over the world who share a common desire to blend in its intriguing culture. Apart from the interesting aspects of fashion, art, and history, Paris is also one of the most-visited cities of the world owing to the vibrant festivities.
There are many festivals of Paris in which people indulge themselves with full vigor. These festivals include Fête de la Musique, Paris-Plages, Carnaval de Paris, and Nuit Blanche to name a few. One such festival that happens annually here is Lollapalooza Paris; it is based on multiple genres and is one of the most popular global events.
About Lollapalooza Paris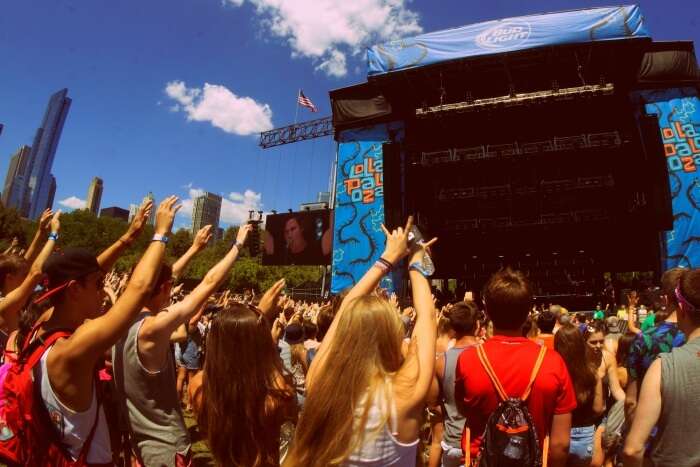 This Parisian music festival features world-famous artists that belong to a variety of music genres. Therefore, what you get to experience in this music fest is the fine eclecticity of music. The much-awaited Lollapalooza Paris 2022 is to be held on 17th and 18th July. Different artists would be performing on each of the two Lollapalooza Paris 2022 dates. The artists and bands that would be featuring here are:
17th July, 2022, Saturday
Billie Eilish, Khalid, Vald, Rita Ora, Vini Vici, The Struts, Jessie J, Joe Dwet File, The Fever 333, FINNEAS, HeRobust, Spag Heddy, Sabrina Claudio, Said the Sky, Talisco, BBNO$, and Maazel
18th July, 2022, Sunday
Pearl Jam, Vampire Weekend, Burna Boy, HAIM, ILLENIUM, Rezz, Alec Benjamin, Little Simz, Rufus Du Sol, Klingande, GRiZ, Subtronics, Boogie T, Whipped Cream, and Asdek
The passes for the event are available as a 2-day pass, Saturday pass, Sunday pass, VIP Gold, and VIP Platinum. If you're planning to take children along, then a 2-day kids' pass, Saturday kids' pass, and Sunday kids' pass are also available. The charges of Lollapalooza Paris tickets are:
2-day Pass: 11,706 INR for adults, 786 INR for Children
Saturday Pass: 6,206 INR for adults, 471 INR for Children
Sunday Pass: 6,206 INR for adults, 471 INR for Children
VIP Gold: 33,684 INR
VIP Gold: 61,175 INR
Lollapalooza Paris Location: Longchamp Racecourse, Paris, France
To book your passes on time and without any hassle, visit the Lollapalooza Paris website. For the safety and convenience purposes, it is expected from the visitors that they bring small-sized backpacks in order to cooperate with the security staff.
Must Read: How To Spend 2 Days In Paris: A Stopover Guide!
Highlight Of The Festival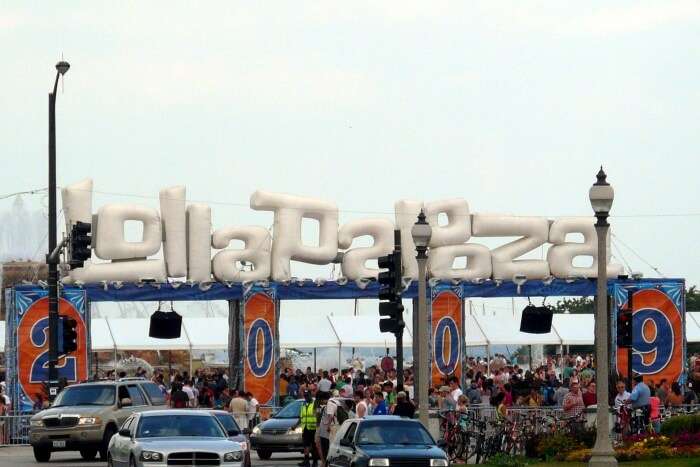 This year, Lollapalooza Paris lineup would be happening for the fourth time and is expected to go as grand as ever. The venue being Hippodrome Paris Longchamp, a sprawling racecourse, the festival can be easily relished by a huge crowd flocking in from different parts of the world. The 57-acre space has been established alongside the Seine river, becoming an ideal area for a large-scale event like this with a picturesque backdrop.
Tourist Attractions Close To The Venue
While Lollapalooza Paris is an event no music lover should ever miss, there are some attractions near Seine River that you must make a visit to. This will make your two days in the city of Paris completely worthwhile!
1. Théâtre du Châtelet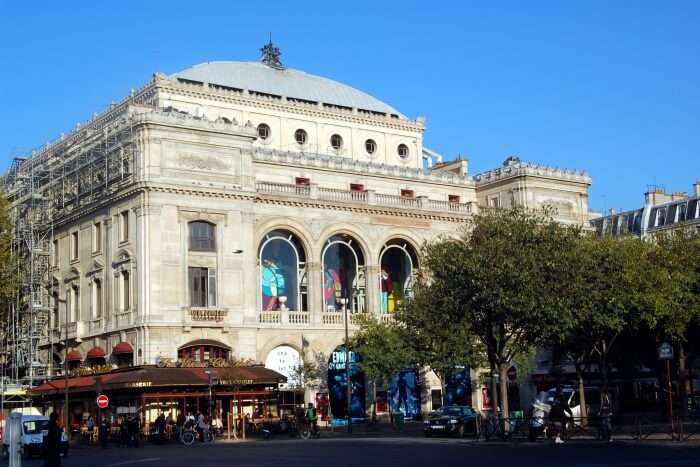 For those who want to get closer to the art and culture of Paris, this is the perfect place. This theater and opera house is situated in the first arrondissement of Paris. The theater reflects the glory of 19th century, as the architect Gabriel Davioud designed it during the time period between 1860 and 1862. Check out this interesting place on your next trip to the city.
Suggested Read: London vs Paris: Which City Would You Prefer For A Fancy Holiday?
2. Jardin Des Tuileries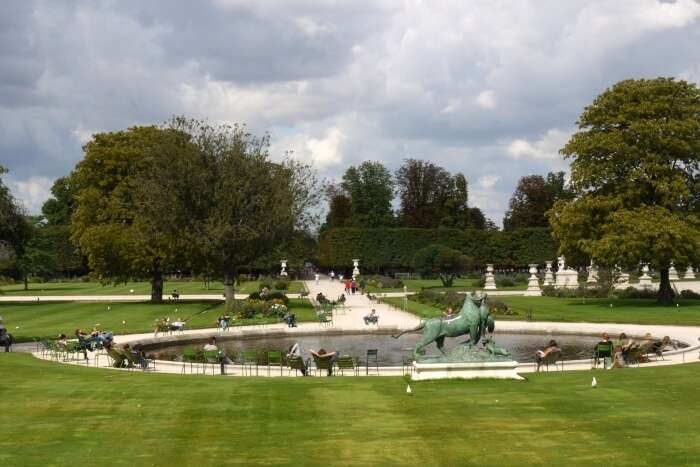 This place is ideal for unwinding yourself, which you can do by strolling around in the perfectly mowed garden with a pond. Here, you can also witness the awe-striking statues of Giacometti, Rodin, and Maillol. You would love to spend your time at this place if you are seeking a little refuge from the hustle bustle of the music fest. If you are planning a trip with your partner, then here is where you can spend some quality time with one another. Moreover, this place is located just near Lollapalooza Paris site.
3. Musée d'Orsay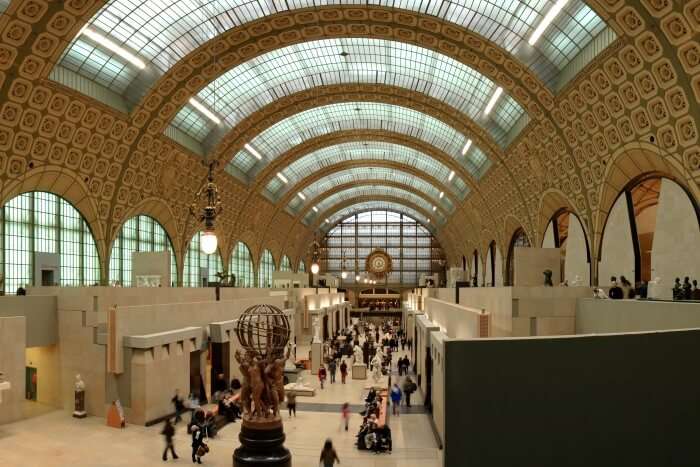 Located close to the river with Jardin des Tuileries in between, this museum has been established inside an old railway station. The artefacts on display date back to more than 200 years ago. For those keen towards learning about the artistic history of France, this is the ideal place. All you history buffs out there, excited much?
Suggested Read: Enjoy The Best Of Nature At These 10 Best Parks In Paris
Places To Stay Near Lollapalooza Paris Venue
Staying at a place that is located close to the venue is necessary to make your experience more convenient. Since the festival lasts for two days, it is crucial that you choose a hotel that caters to your comfort! Here's a list of staying options that you can consider!
1. Le Roi De Sicile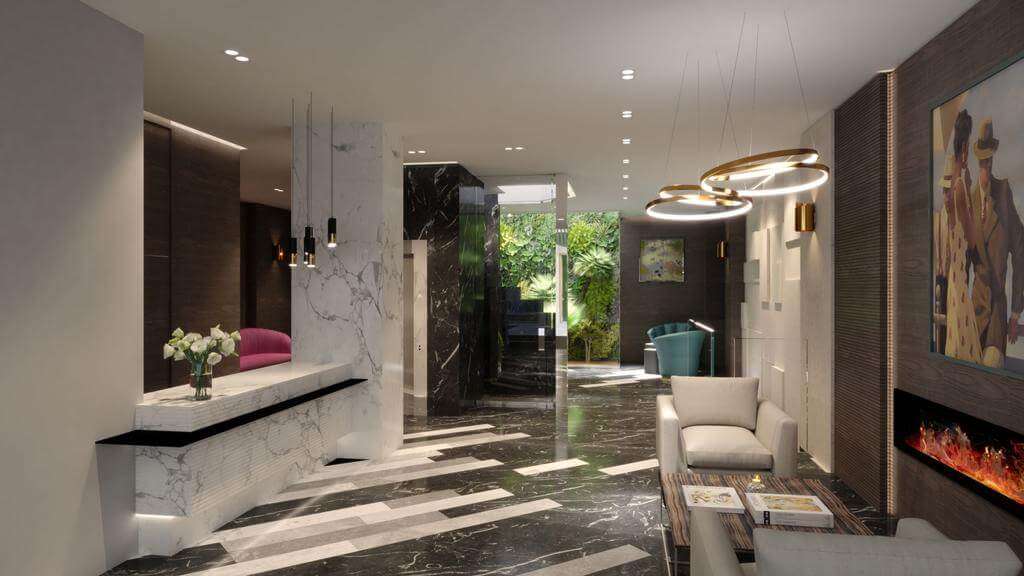 This hotel is known for its welcoming staff and perfect location. The property is 10 minutes away from the Louvre Museum and located in the Marais district, lying at the center of Paris. The apartments provided by them have an availability of free WiFi. The well-maintained and equipped apartments are air conditioned, have a fully equipped kitchen, and installed with TV set.
Location: 41 rue du Roi de Sicile, 4th arr., 75004 Paris, France
Suggested Read: 10 Churches in Paris to Make You Go 'Wow'
2. Hotel Dupond Smith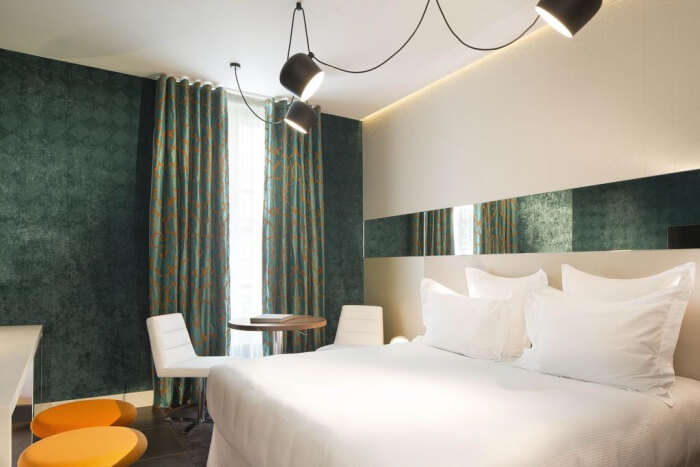 With 24-hour active front desk service and availability of TV, minibar, air-conditioner, and lounge, this hotel is everything you would need after an exciting day at the Lollapalooza music festival. Located at the centre of happening surroundings, the showrooms of Hermès, Chanel, H&M, and Zara are also closeby. Charles de Gaulle Airport is at a distance of 25 kilometers from this hotel and it is also located near Lollapalooza Paris site.
Location: 2, rue des Guillemites, 4th arr., 75004 Paris, France
Suggested Read: 10 Vineyards Near Paris: Escape The City And Taste A Little Ambrosia
3. Hôtel Du Jeu De Paume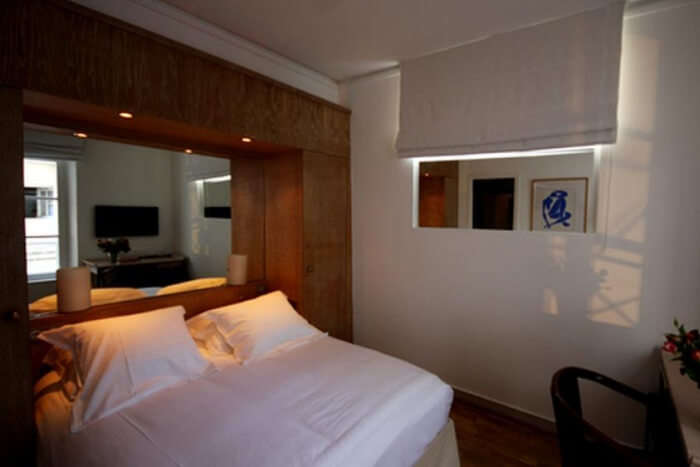 This property is located at a 5-minute walking distance from Notre Dame Cathedral and is known for its contemporarily designed en-suite rooms. These contemporary rooms have been equipped with free WiFi and flat-screen TV. All the rooms have well-maintained bathrooms with free toiletries. The kitchenette, dining space, and seating corner simply add up to the convenience.
Location: 54 Rue Saint Louis En L'Ile, 4th arr., 75004 Paris, France
Further Read: Shopping In Paris 2022: 28 Products From High-End Fashion To Classic Souvenirs
Welcoming people from all the regions of the world, Lollapalooza Paris is a music fest that brings everyone closer to the French culture. Expect never-ending fun and colorful vibes in this festival as you go for your Paris trip this year. But before heading to the location, check out Lollapalooza Paris schedule. Enjoy the festival, and other major attractions in Paris!
Frequently Asked Questions About Lollapalooza Paris
Who's playing at Lollapalooza 2022?
The information about top performers have not been released yet.
What can you bring into Lollapalooza?
Five things that you can bring in Lollapalooza are water, camera/mobile, sunscreen, blanket, and ID.
Does Lollapalooza sell single day tickets?
Yes, single day tickets are also available but only for a limited time.
---
Comments
comments