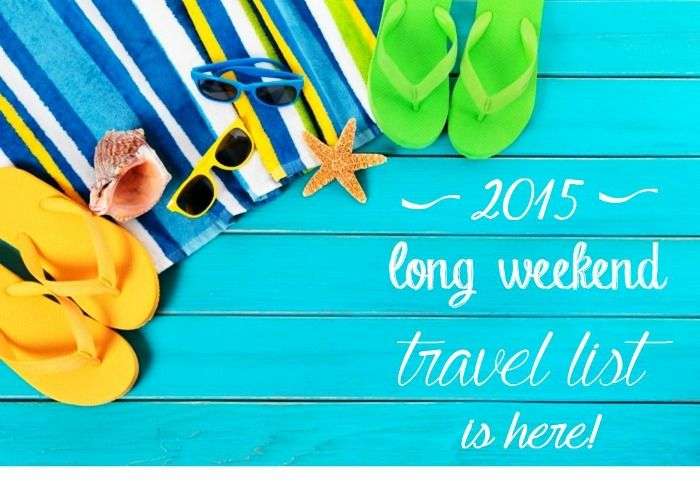 Most of the years are packed with three- and four-day weekends but this 2015 is beyond description.
A bumper 9 day Diwali break, long-weekend breaks almost every month and a whopping 58 days of holiday, you sure can explore so much more than you could have ever imagined!
The only trip calendar you need for the year! The 2015 long-weekends travel list is here:
No January! Wondering why? Well, with Obama coming to India we thought let's all show some patriotism! ☺
1. ROMANCE IN FEBRUARY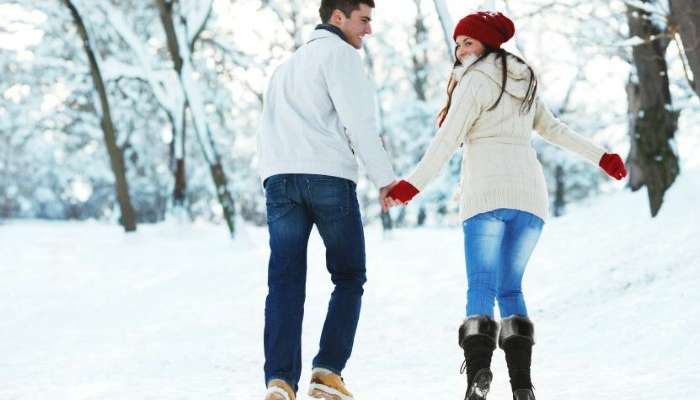 Image Source
14 February (Sat) | 15 February (Sun) | 16 February (Skip Work) | 17 February (Maha Shivratri)
Where to: Gulmarg / Mahabaleshwar/ Udaipur / Hampi
Wind in the last few days of snow and explore Gulmarg with your better-half. Go skiing and make this little long weekend an absolutely romantic one!
Gulmarg too far? Explore Mahabaleshwar for strawberries, Ambrai, Udaipur for a romantic date, Hampi for legends and Bharatpur Bird Sanctuary for unique migratory bird species.
MUST READ
Valentine's Day Hideaways for those Royal at Heart.
7 original ideas to Escape with your Crush.
2. HIDDEN COLORS OF MARCH (IN MOUNTAINS)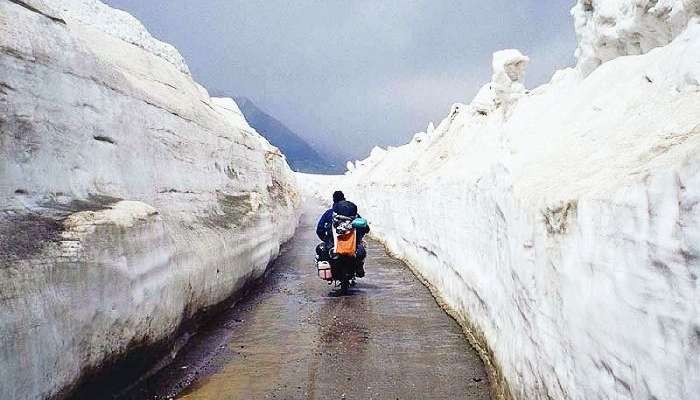 Image Source
6 March (Holi) | 7 March (Sat) | 8 March (Sun)
Hit the road this March and let the views whisk you away! Let the breeze sway you to the tunes of joy and the road guide you to the paths of discovery. Experience the hidden colours nearby!
Where to: Manali / Mcleod Ganj / Coorg / Mussoorie
We picked up a drive to Manali for you! Not accessible? Fear not! Trek to the hills of Mcleodganj, travel to Coorg to catch the white coffee flowers bloom or visit Mussoorie for spring. But do not sit at home!
MUST READ
Road Trips Near Delhi
15 Places to visit in India while you are still young
3. WHIMSICAL CHARMS OF APRIL BEGINNINGS – (Part I)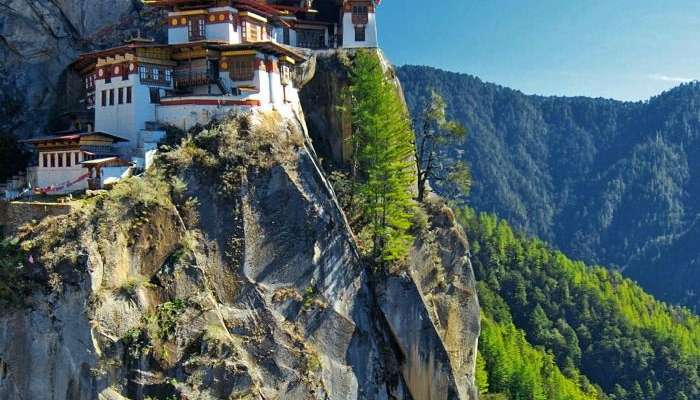 Image Source
3 April (Good Friday) | 4 April (Sat) | 5 April (Sun) | 6 April (Skip Work)
Where to: Bhutan / Nepal
Going international isn't as expensive as you thought! With Bhutan and Nepal right close to the Indian borders, and their inviting land sure deserves a visit once in a lifetime. Whether you travel alone, with family or that special someone, these two countries can surely sweep you of your feet.
MUST READ
Explore 18 Kickass destinations which greet Indians with a visa on Arrival.
Tour Packages in India under 20 K
4. ADVENTURES WITH THE WILD – APRIL (Part II)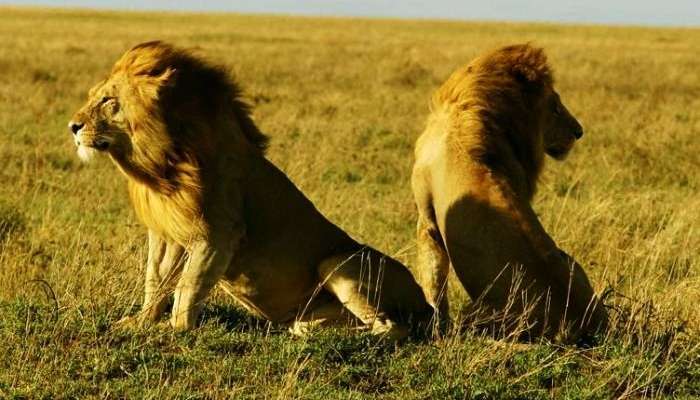 Image Source
11 April (Sat) | 12 April (Sun) | 13 April (Skip Work) | 14 April (Ambedkar Jayanti/ Tamil New Year)
Where to: Gir National Park
Visiting a national park with Kids is always on the family bucket list and this long weekend in April provokes you to explore one! Spot the 'King of Jungle' this April at the Gir National Park – the only place in India with Lions.
Do we hear you say it's far? There are a plenty other parks too – Jim Corbett, Kanha National, Bandhavgarh and so many others. Find one in your vicinity now!
MUST READ
13 Places in India You Must Visit with Your Family
5. LAZY MAY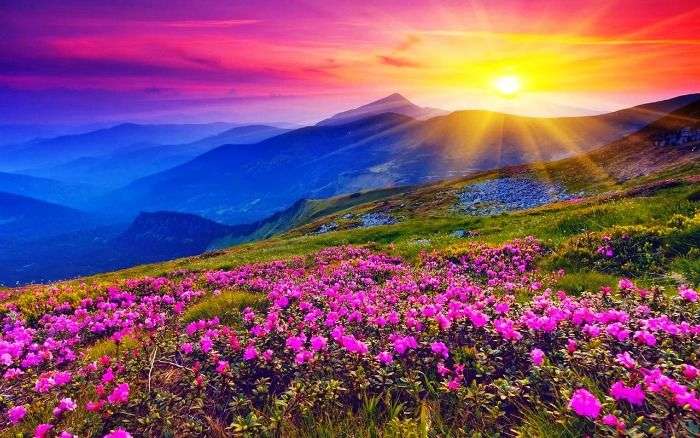 Image Source
1 May (Labour Day/ Maharashtra Day) | 2 May (Sat) | 3 May (Sun) | 4 May (Buddha Purnima)
Where to: The Valley of Flowers, Uttrakhand
One of the world heritage sites, a visit to this blooming valley is a trip to paradise and back. Too far for you? Then go dolphin-spotting and diving in the waters of Tarkarli or explore the beaches of Alibaug. You could also drive down across Mumbai-Kolhapur-Goa highway and chill with your friends or your better-half as you walk besides the sandy beaches.
6. REJUVENATING AUGUST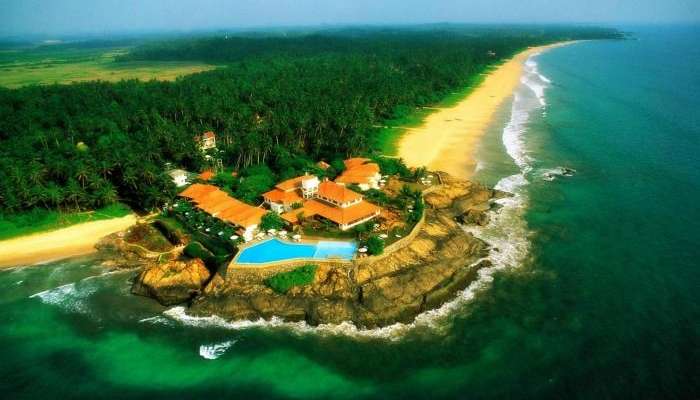 Image Source
15 August (Sat) | 16 Aug (Sun) | 17 Aug (Skip Work) | 18 Aug (Parsi New year)
Where to: Sri Lanka / Kerala
It's the middle of the year and Sri Lanka invites you to the much needed break from work, pressures and deadlines. A perfect destination to relive your honeymoon days or a perfect island for that much needed family bonding break, Sri Lanka is an affordably luxurious getaway.
For those who wish to stay within the bounds of India – Kerala is the place for you. Go for an ayurvedic spacation to Kovalam, ride on the backwaters of Alleppey, and stay prepared to be thrilled by the forests of the God's own country.
Plan your trip to Kerala or Sri Lanka today with TravelTriangle.
MUST READ
10 Reasons why Sri Lanka should be your next Holiday Destination.
The Ultimate guide to Top Tourist Places in Kerala
7. AUTUMN IN INDIA – SEPTEMBER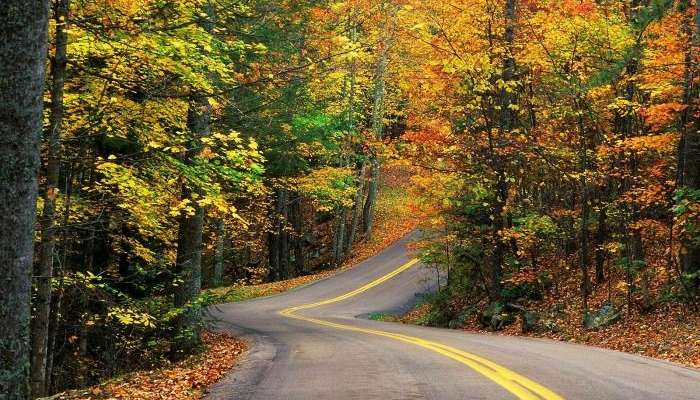 Image Source
17 September (Ganesh Chaturthi) | 18 September (Skip Work) | 19 September (Sat) | 20 September (Sun)
Where to: Dharamshala / Coorg / Ooty / Kodaikanal
Fancy visiting a road so serene and a drive so romantic? Head to the Himalayas this autumn and see the nature change its colours. Stop by the cafes for some chai & maggi and camp on the hills in open nights with friends, songs, rum and bonfire. This sure can be a trip to remember.
For those in the south, you can never run out of places. Choose from Coorg, Ooty & Kodaikanal – trek to the hills in the pleasant weather, lit up that bonfire and sing along till eternity.
23 Places In India To Have a Bonfire With Your Coolest Friends
8. FREE FLOWING OCTOBER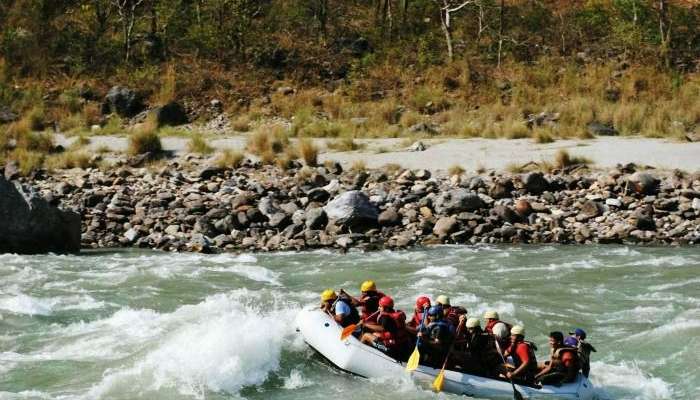 2 October (Gandhi Jayanti) | 3 October (Sat) | 4 October (Sun)
Where to: Rishikesh
3 days, few friends, some adventure. Get the picture? Yes, Rishikesh is where you ought to be this October. Raft along the fast-flowing waters of Ganges and try 'Hello to the Queen' – a delicious dessert available only there.
Been to Rishikesh pretty often? Try Kamshet for paragliding or Auli for Skiing.
9. SHOPAHOLIC's OCTOBER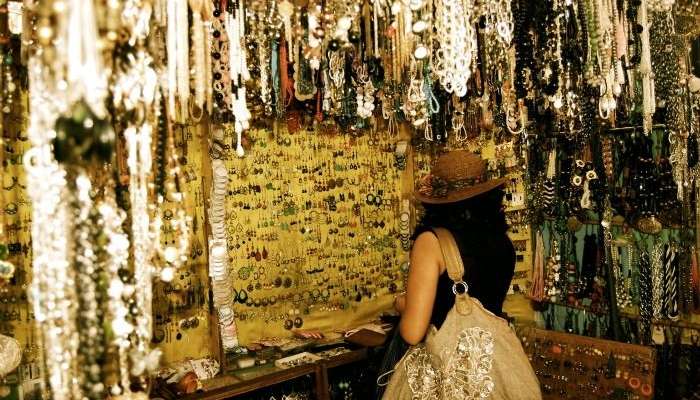 Image Source
22 October (Dussehra) | 23 October (Skip Work) | 24 October (Sat) | 25 October (Sun)
Where to: Delhi / Singapore/ Bangkok
Who says no to shopping? And what could be better than returning with a bag full, chirpiest smiles from the joys of bargaining and the delectable street food in Delhi? To add to the platter is the pleasant weather of the city. Never been there earlier? Plan now!
Oh, you're from Delhi itself? Well, why not go international? Plan a trip to Singapore or Bangkok for an incredible shopping experience.
Plan your trip to Singapore or Bangkok today with TravelTriangle.
10. KILLERRR BREAAAAK NOVEMBER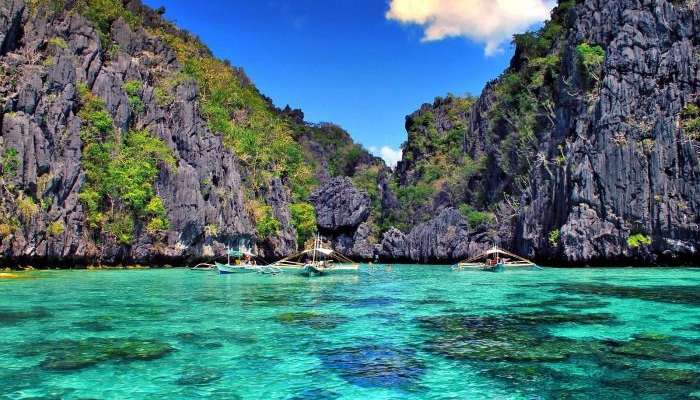 Image Source
7 November (Sat) | 8 November (Sun) | 9 November (Dhanteras) | 10 November (Naraka Chaturdashi/Skip Work) | 11 November (Diwali) | 12 November (Balipratipada/Skip Work) | 13 November (Bhaidooj) | 14 November (Sat) | 15 November (Sun)
Where to: Philippines / Andaman
9 days in a row! The number of days is a reason strong enough to plan a trip. And what could be better than venturing out on a budget exploration to Philippines? Jump off the cliff or drive along the curvy roads, bathe in the sea or stay close to the nature, do nothing yet make the most of it!
Too much international? Andaman is the place for you. Scuba dive in the Havelock Islands or walk on the white sandy beaches, dance with the tribal, taste the seafood!
Plan your trip to Andaman today with TravelTriangle.
11. FANTASTICALLY ENDING DECEMBER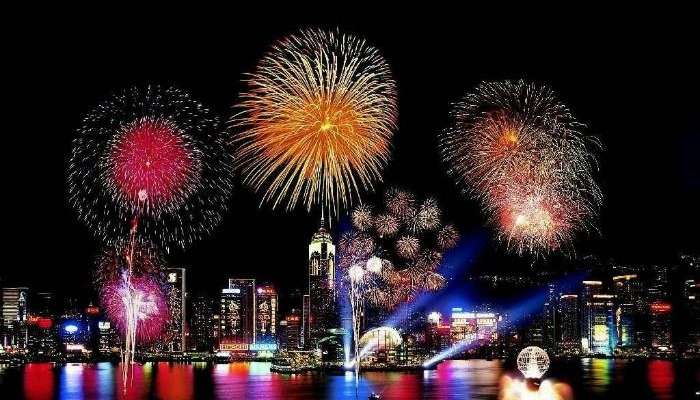 Image Source
24 December (Eid-e-Milad) | 25 December (Christmas) | 26 December (Sat) | 27 December (Sun)
Where to: Hong Kong
Sunburn is cliché – It's time you go beyond the boundaries of Goa! Go international – Try Hong Kong or Bangkok this Christmas and if you're lucky extend this trip to kick-start the New Year.
Plan your trip to Hong Kong or Kerala today with TravelTriangle.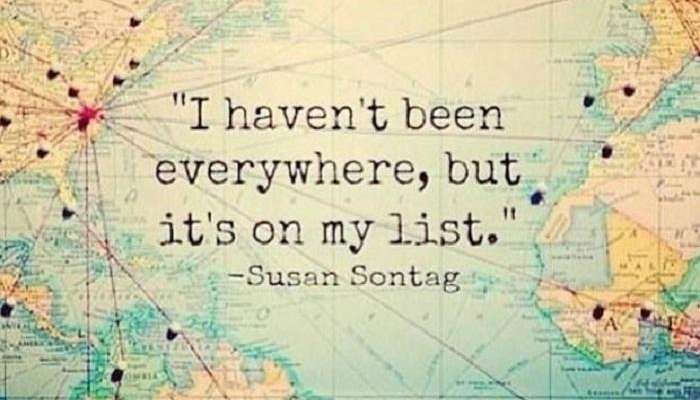 Images may inspire but a trip to the destinations you fancy is what you'd want to remember forever. Life doesn't wait and trust me, you may not be this lucky next year! With a plethora of days in hand, oodles of places to choose from based on your budgets and TravelTriangle's forever planning support, start hitting the darts on your map.
When was the last time you went on a long weekend trip? Share your long weekend plans with us or tell us about the most amazing long weekend holiday you've had.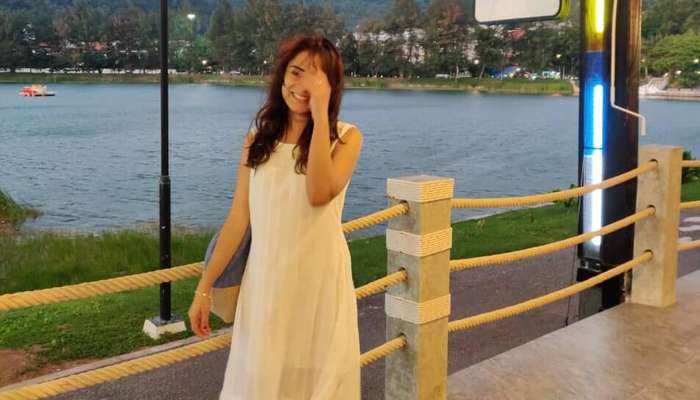 Comments
comments