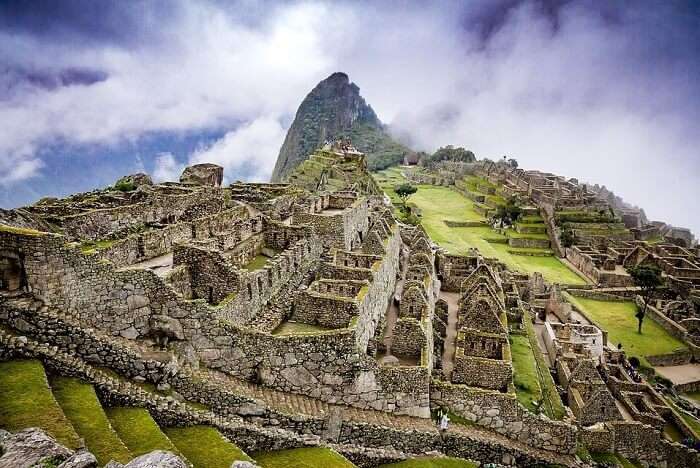 The Machu Picchu rouses awe and joy at the first sight. Overlooked after the fall of the Inca Empire, and later re-found after 400 years, Machu Picchu is undoubtedly Peru's best creation. Basically, all the explorers and trekkers should plan to visit it at least once in their lives. A prosperous vacation to the site needs careful planning and in-depth knowledge. Read our guide for things to do and popular attractions nearby Machu Picchu.
Top 7 Things To Do At Machu Picchu
The area encompassing Machu Picchu is home to various intriguing sights, ruins, and small towns. Here are some recommendations that you must remember ahead of packing your bags to trek this place:
1. South America: Find The Trail Leading To Machu Picchu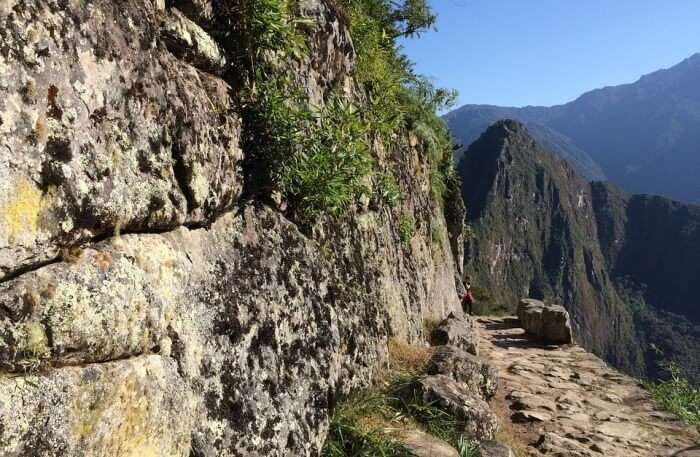 You will most likely be puzzled by the number of trails when you arrive here. You could climb the Inca Trail, which is an extraordinary four-day trek. The trail makes its way from the mighty Urubamba River, over mountain passes and crossing many decaying fortresses to arriving at the lost city of Machu Picchu. In case you're unable to book this trail, you can attempt another trail, which is the Choquequirao Trail.
Must Read: Galápagos National Park: A Complete Guide For An Exhilarating Ecuadorian Travel
2. South America: Hike To The Sun Gate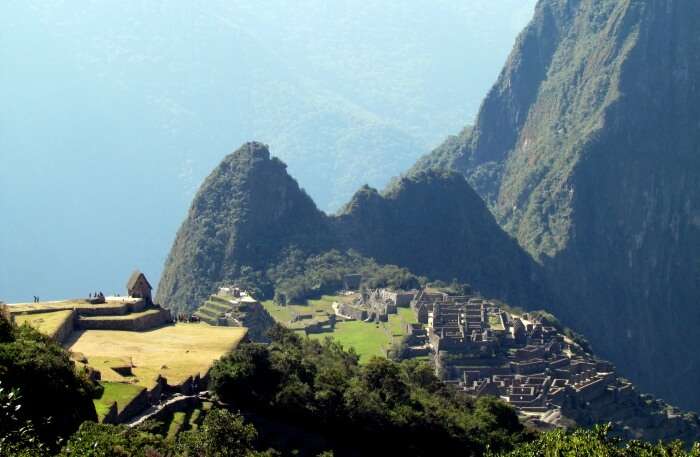 The Sun Gate is a compensation for all the tough trekking journey you undertake to reach the site. It is an incredible opportunity to take a glance at the secretive Lost City of the Incas. But in case that you are touring Machu Picchu from Aguas Calientes, it is worth it to move up the Sun Gate to view the relics from above. It takes about an hour to land at Intipunku.
3. South America: Explore The Royal Tomb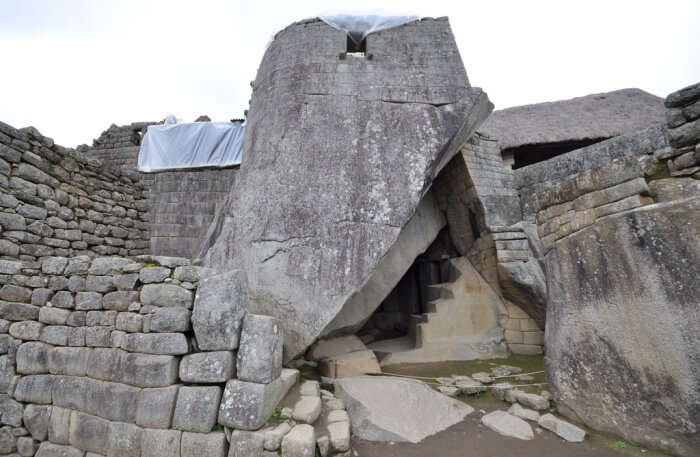 The Royal Tomb is found near the Temple of the Sun. Hiram Bingham, the pioneer of Machu Picchu, was quoted saying that the external wall of the palace is the best wall in America. Like the Sun Temple, there are big corners for offerings, and the bottom of the building has a kind of a cave-like formation which is the reason Bingham alluded to the location as a tomb.
Suggested Read: This Island In South America Is The World's Most Dangerous Place
4. South America: Stop By The Funerary Rock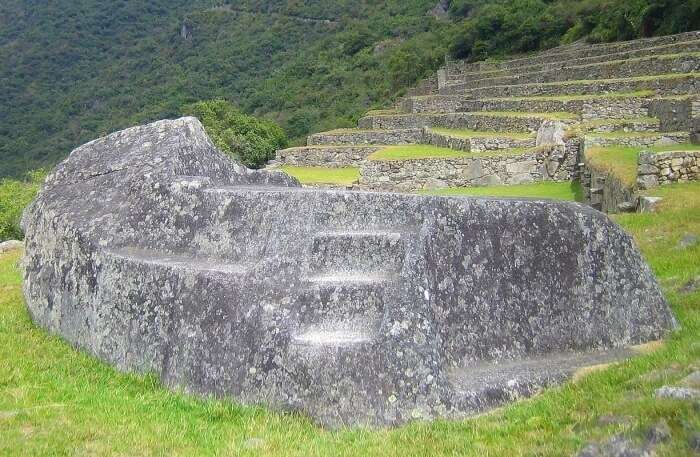 Offering one of Machu Picchu's best perspectives, this building is a place where priests were preserved upon death. When you've completed your ascent, you can see the entire of Machu Picchu from the top. Also, if you are fortunate, you may even unearth the site's pro-grounds-keeping team: a little group of alpacas and llamas.
5. South America: Explore The Hut Of The Caretaker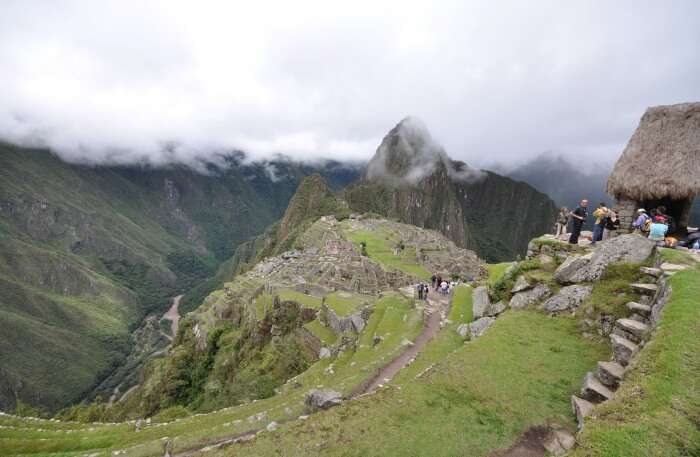 If you have a thing for scenic views, make sure to visit the Hut of the Caretaker. It's a couple of structures that have been reestablished with a thatched rooftop, making it a decent shelter in case you reach here at a rainy time. The Inca Trail enters the city just underneath this cottage. So, this hut is an ideal location to grab a fantastic view.
Suggested Read: 10 Best American Road Trips For An Unforgettable Journey In The Land Of Enchanting Sceneries!
---
Planning your holiday but confused about where to go? These travel stories help you find your best trip ever!
Real travel stories. Real stays. Handy tips to help you make the right choice.
---
6. South America: Get Lost In Farm Terraces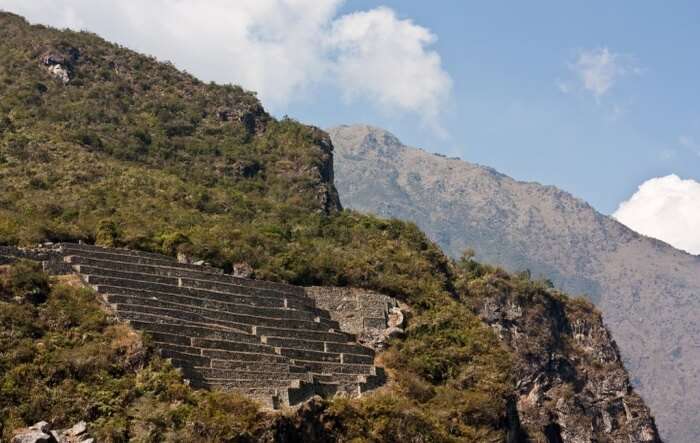 One of the most incredible accomplishments of the Incas was their capability to adjust to the mountainous territory of the Andes for agribusiness. Here, you can stroll along the terraces at Machu Picchu to take delight in the procedures they utilized to cultivate the land. It is also a tranquil spot where you can relax away from the hustle and bustle of the city.
7. South America: Get A Panoramic View Of Inca Drawbridge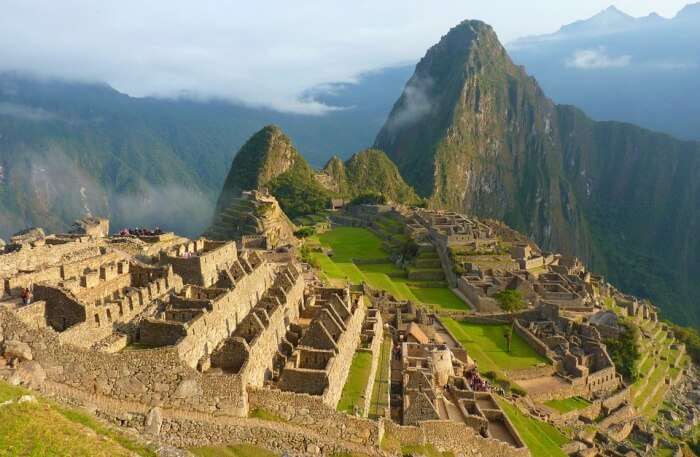 A beautiful yet level stroll from the Hut of the Caretaker takes you directly past the highest point of the terraces and out along a cliff-clinging narrow trail to the Inca drawbridge. In less than an hour's walk, the path gives you a fair glimpse of cloud-forest vegetation and a totally unique perspective of Machu Picchu.
But remember, it is prescribed that you capture the bridge view from a distance only as somebody crossed the bridge a few years back and grievously fell to their demise.
Suggested Read: 15 Most Haunted Places In America: One Of A Kind & Each One With A Disturbing History!
4 Best-Kept Secrets About Machu Picchu
There are several secrets revolving around the ancient structure. We've made an effort to uncover a few of them:
1. It Was An Ancient Resort Town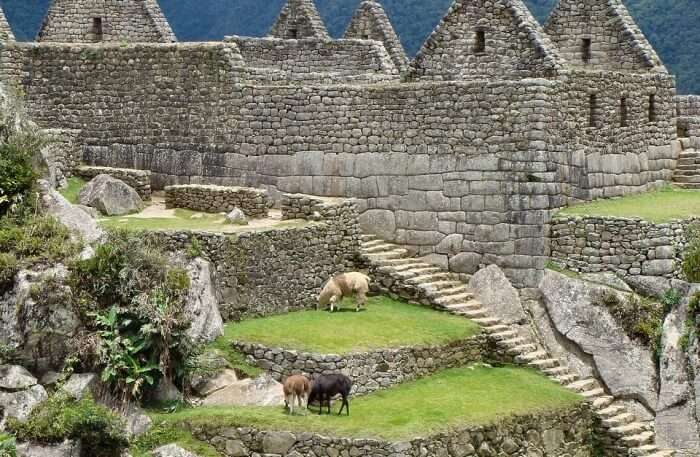 As indicated by a group of archeologists, Machu Picchu was constructed as a retreating area for the Royal family. The research directed by John Rowe, Lucy Salazar, and Richard Burger uncovers that the Machu Picchu was constructed imagining the region as a serene place to retrieve themselves from the buzzing of the city in Cuzco.
2. A Majority Of The Foundation Is Underground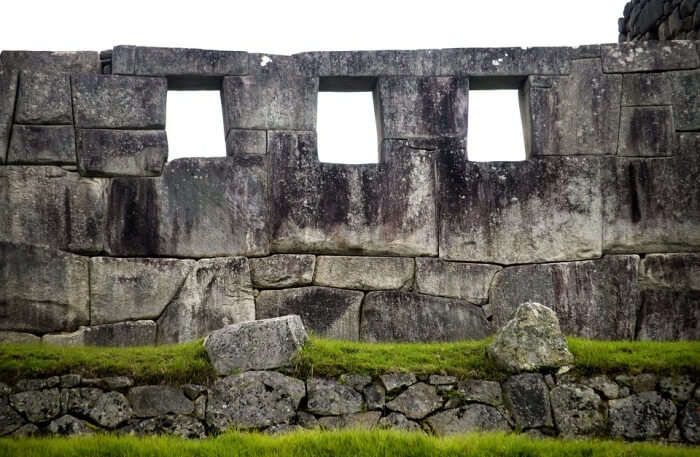 While vacationers wonder about the excellent accomplishments of architecture, it's evaluated that 60% of the development of Inca town is underground. The Incas put resources into rooted building establishments and a broad pulverized rock drainage structure to adapt to the wet season's climate. You'll have the time of your life at Machu Picchu.
3. There Are Several Unexplored Trails & Mysterious Temples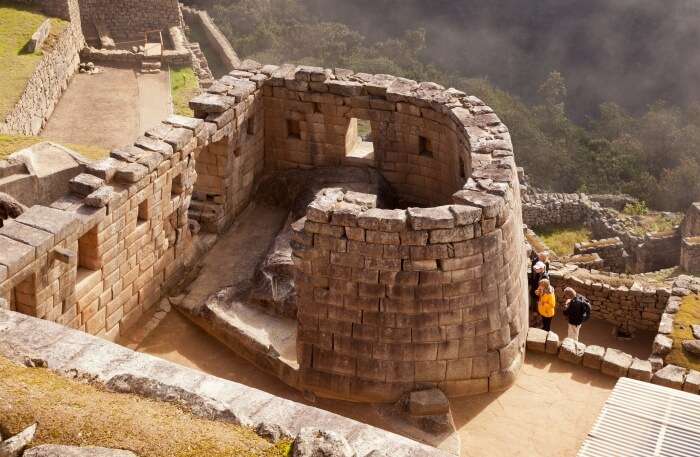 Numerous trails diverge off the principle steps of Machu Picchu and are soon overwhelmed by leaves, branches, and bushes. It is because the encompassing cloud forests develop at such a quick speed. Now and then, new terraces and trails are cleared and opened to the visitors. Make sure to stop by here for an incredible time.
Suggested Read: Sipadan Island Guide: A Paradise for Diving Enthusiasts And Birdwatchers!
4. It's Not Actually Lost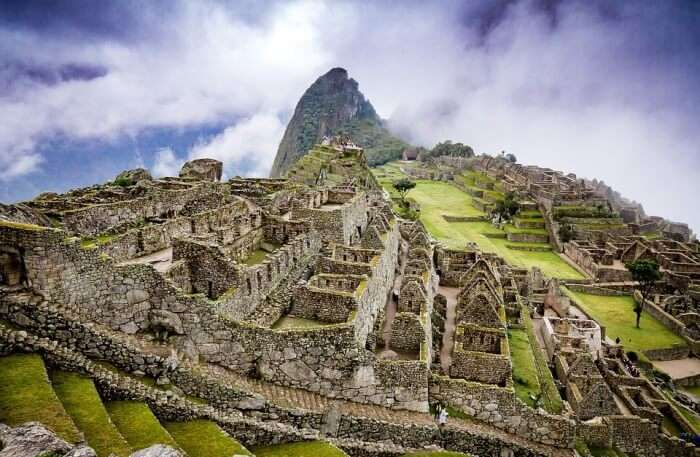 When Hiram Bingham III, the explorer, originally discovered Machu Picchu in 1911, he was searching for the Lost City of the Incas recognized as Vilcabamba. He, indeed, believed that Machu Picchu was really Vilcabamba, where the Incas had gotten away when the Spanish landed in 1532 in South America. Bingham's hypothesis was later refuted when Gene Savoy found Espiritu Pampa in 1964, the actual lost city.
How To Reach Machu Picchu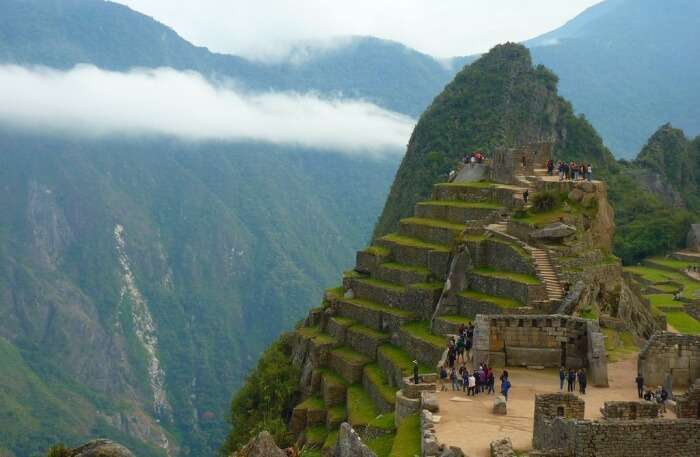 Machu Picchu is located around 50 miles northwest in the Cordillera de Vilcabamba of the Andes Mountains of Cuzco, Peru. It is set over the Urubamba River valley. The passageway to Machu Picchu is the town of Aguas Calientes which is also called Machu Picchu Pueblo. This small town has no street access from any neighboring towns, so it's not reachable directly via car. You will have to utilize a mix of modes of transport comprising of the train, walking, or car. You can pick between a bus or hike to Machu Picchu. Once there, Machu Picchu rests at the peak of the mountain above Aguas Calientes.
To visit the location, you should buy a ticket in advance for getting an entry, which is accessible from different ticket offices in Cusco or through online booking. Kindly note tickets for Machu Picchu are not sold at its entry gate and are restricted to 2500 daily tickets, with access to Montaña Machu Picchu and Huayna Picchu each being additionally limited to 400 daily tickets. In peak times of the year, tickets for these extra attractions can be sold out ahead of time. So, you must rush up to book your trip in advance as the demand for this place remains unquenchable among tourists. The entry to the site opens at 6 AM and ends at 3 PM.
Further Read: This Island In South America Is The World's Most Dangerous Place
After investigating the breathtaking attainment of the ancient Incan developers, you will crave to go for a more out-and-out exploration of Machu Picchu. And yes, you'll find many perfect spots to take mind-blowing pictures and selfies. Get ready for some adventures on your trip to South America. We promise that you won't be disappointed.
---
Looking To Book A Holiday Package?
Book memorable holidays on TravelTriangle with 650+ verified travel agents for 65+ domestic and international destinations.
---