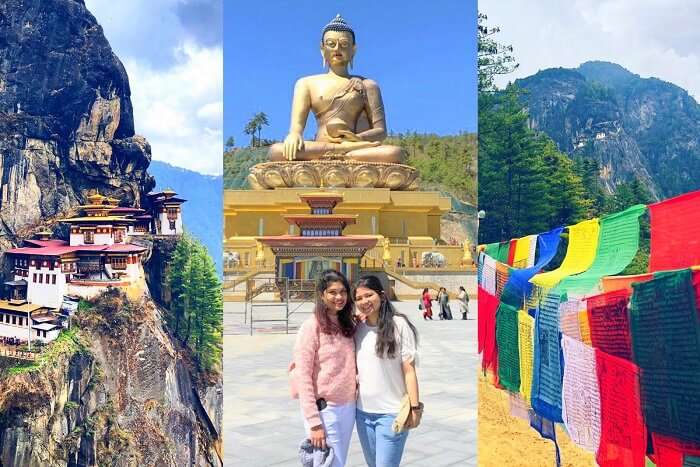 The beauty of the Himalayas had always inspired Mohini and her BFF. So, when it was time to take a ladies-only trip to see these mighty mountains up close, while also ensuring their safety, there couldn't have been a better choice than the land of happiness itself! And here's how they actually ended up making their 6 day all girls trip to Bhutan downright exciting and unforgettable!
I had wanted to take an exclusive trip with my best friend for a really long time now. And seeing that we both are absolutely crazy about snowy mountains, we picked Bhutan for our next adventure in 2019. Another reason for picking Bhutan was the fact that it is absolutely safe for an all girls trip and the Tiger's Nest trek promised to be a great feat!
Now the next concern we faced was taking this girls-duo trip to Druk within our budget without compromising on the best experiences. That's when TravelTriangle came to our rescue!
In no time at all, the smooth planning process was out of the way, and we were heading down to this beautiful country together, ready for the adventure of our lives!
Details Of Our All Girls Trip To Bhutan
Trip Type: Friends
Trip Cost: INR 46,500/-
No. Of People: 2
Trip Duration: 5 Nights 6 Days
Inclusions: Breakfast, accommodation, non AC transfers, immigration charges
Exclusions: Lunch, dinner, entry fees, travel insurance
Backpacking In Bhutan: A Thrilling Experience For All The Travelers
A Snapshot Of Our Customized 6 Days Girls Bhutan Trip
Day 1: Pick-up at NJP Railway Station in Siliguri | Drive to Phuensholing | Shopping | Dinner and overnight stay
Day 2: Transfer to Thimphu | Sightseeing | Overnight stay in Thimphu
Day 3: Transfer to Punakha via Dochu La Pass | Chimi Lhakhang & Punakha Dzong | Overnight stay at Punakha
Day 4: Transfer to Paro | Drugyal Dzong & Kichu Lhakhang | Overnight stay at Paro
Day 5: Tiger's Nest trek | Transfer to Phuentsholing for overnight stay
Day 6: Departure
Highlights Of Our All Girls Trip To Bhutan
We would like to start by sharing some of our most priceless experiences from the trip that you totally shouldn't miss out on your own holiday in Bhutan.
1. Shopping In Bhutan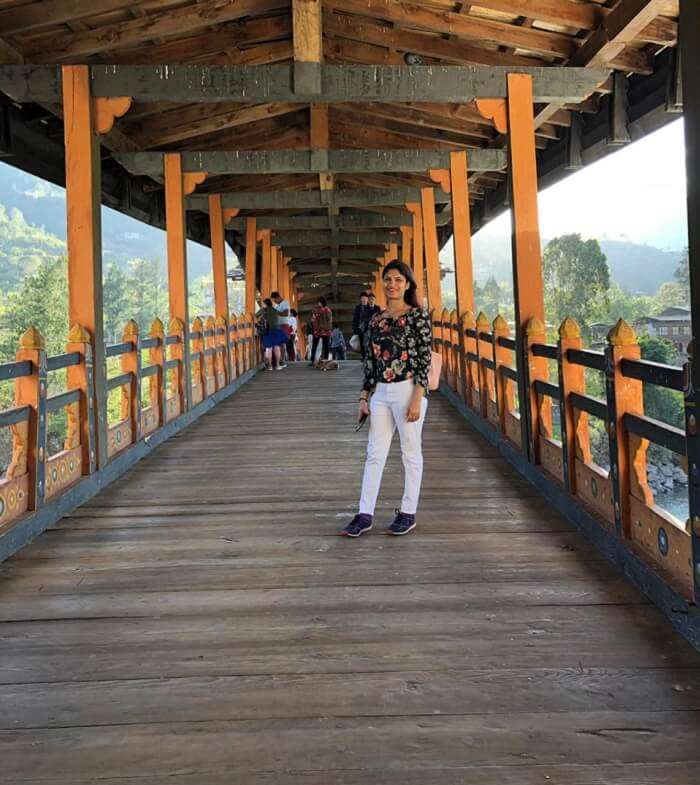 Shopping is an integral part of any girls trip. And Bhutan turned out to be a paradise for shopaholics like ourselves! We found ourselves some amazing stuff to take back home as gifts, lucky charms, and mementos for friends and family. In particular, I found Paro to be a really good shopping place.
All the products were at affordable prices and we ended up buying more than we had planned. While shopping in Paro, we bought hand made scarves for our girl gang, wind chimes for family members, and various other trinkets.
Hiking In Bhutan: 9 Alluring Trails Every Hiking Enthusiast Should Walk On!
2. Meeting The King Of Bhutan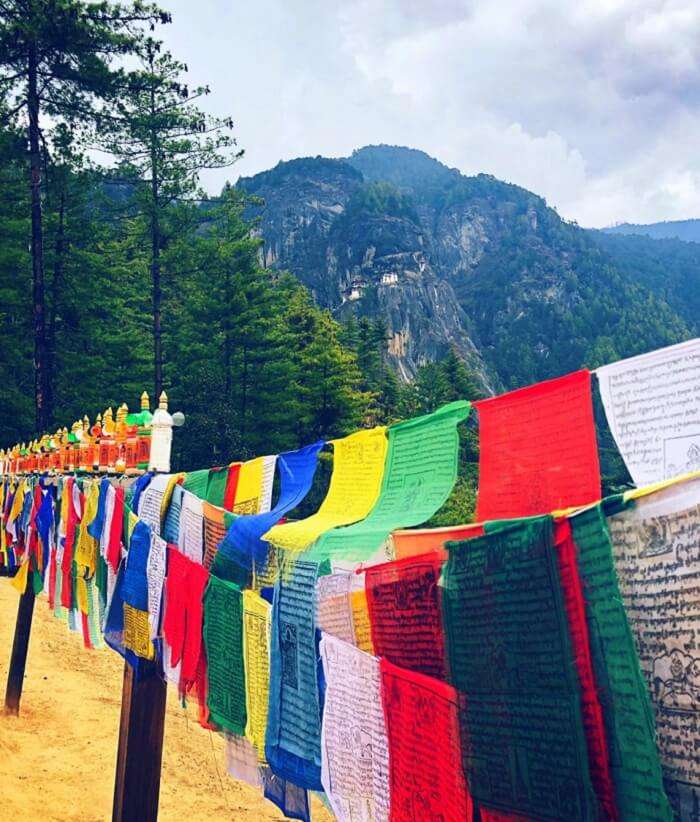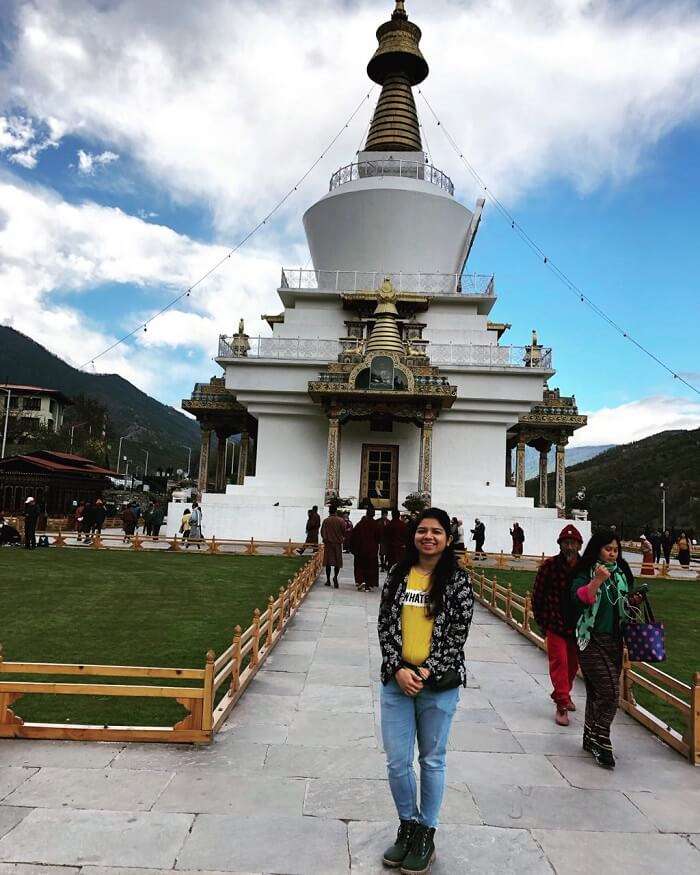 We had the great honor of meeting and being blessed by His Majesty, King Jigme Khesar Namgyel Wangchuck, the present reigning Druk Gyalpo or "Dragon King" of the Kingdom of Bhutan. We were on our way to Thimphu when we stopped by at the Tashichhodzong, the main secretariat building and one of the best places to visit in Thimphu that we had included in our Bhutan trip itinerary.
30 Joyful Things To Do In Bhutan To Lose Yourself In The World's Happiest Country in 2022!
3. Interacting With The Lovely People Of Bhutan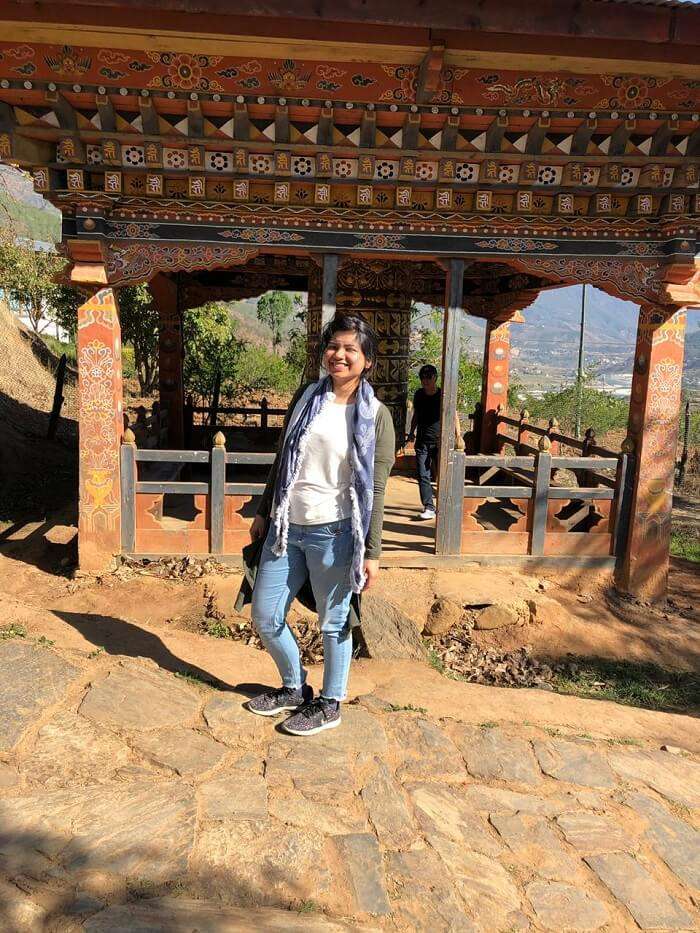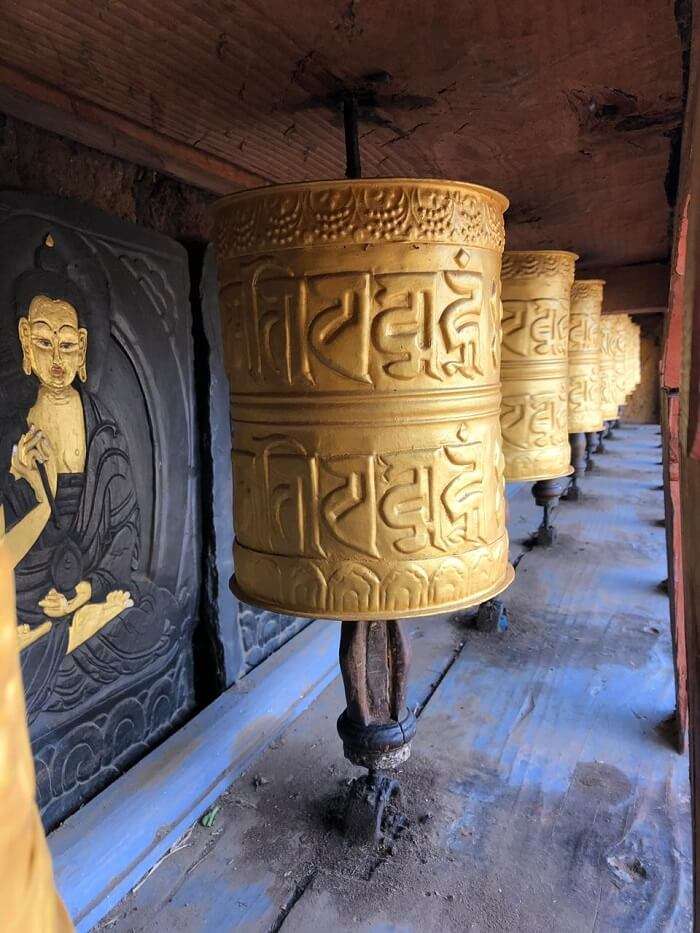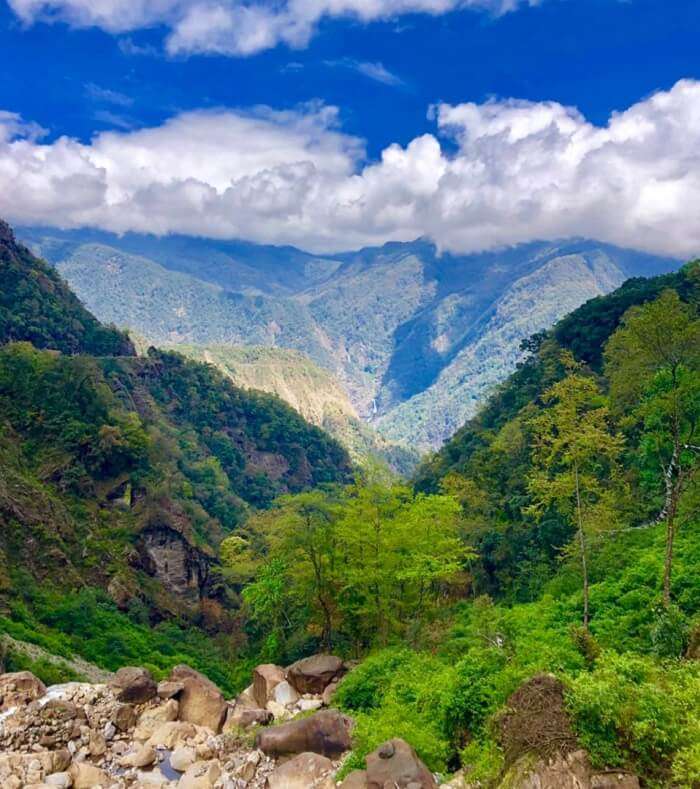 We discovered that the locals of Bhutan are so welcoming and friendly. Everywhere we went, Bhutanese people appreciated and greeted us with warm smiles. You are least likely to come across cheats and frauds in this country. And the people of Bhutan will do all in their efforts to make sure that their visitors have a safe and peaceful trip, and only take home good memories.
These 6 days of our trip were enough to tell us why Bhutan is considered to be a really safe destination for female travelers. We used to love spending time with the Bhutanese people, and playing with some adorable children by the riverside will always serve to be a truly beautiful memory of our vacation.
Even Chhetri uncle, our guide-cum-driver, was an extremely courteous and generous fellow. We are happy he accepted the gift we gave him at the end of our trip as a kind gesture for his endless services.
4. The Delicious Variety Of Food In Bhutan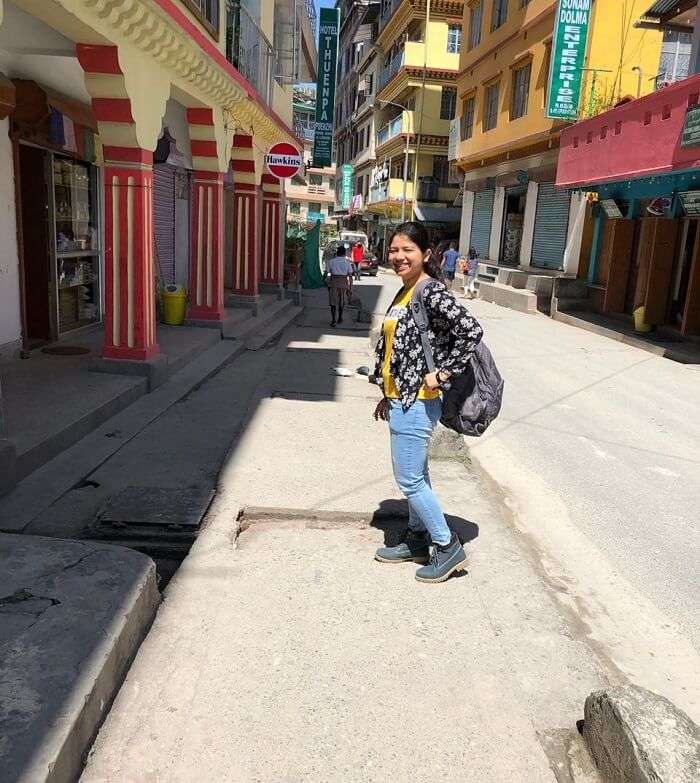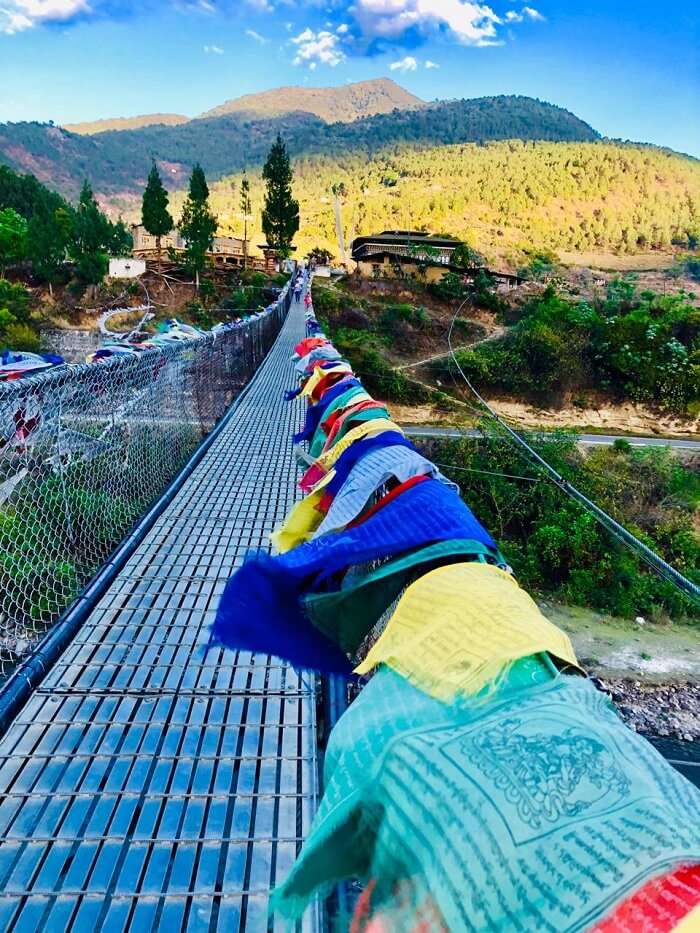 We have fallen in love with Bhutanese cuisine!
As Bhutanese cuisine is somewhat similar to Indian cuisine being so close in terms of location and culture, we did not have trouble finding good food here. And then we totally loved Bhutanese food, right down to the flavors and the variety. The momos here are awesome, no matter which street vendor or roadside stall you buy it from.
We will always remember the tantalizing taste of the delicacies we tried, including Thukpa (soupy noodles with vegetables and/or chicken), Ema Datshi (made with chilies and cheese), Red Rice, Zow Shungo, Jaju Soup, Churpi (a sweet and salty candy made out of yak milk), and much more. We even tried various organic fruits like apples and oranges, which were absolutely fresh and juicy. Being a tea lover, I tried out Suja, the local tea of Bhutan made with butter, salt, and soda, and found it to be a refreshing and delicious break from the regular Indian tea.
Bhutanese Food: 10 Best Dishes That Foodies Must Try In The Land Of Thunder Dragon!
5. The Trek To Tiger's Nest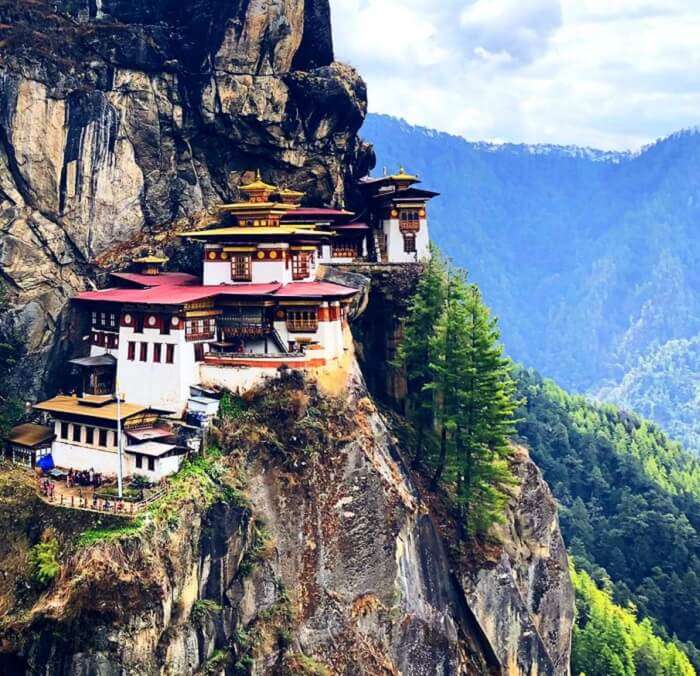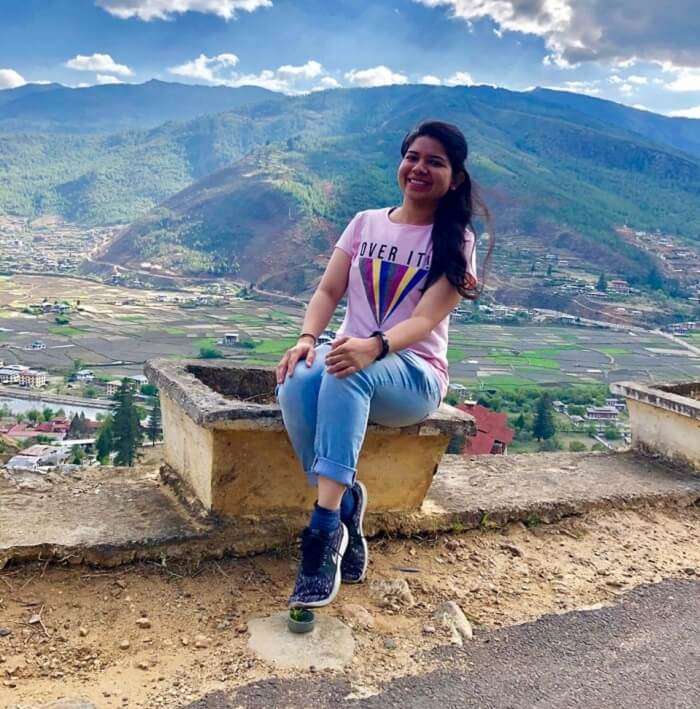 The most adventurous experience of our trip was the trek to the Paro Taktsang Monastery near Paro. Famous as the Tiger's Nest, this was, hands down, the best attraction we visited on our trip, and hiking the 12 km distance to this majestic sanctum was an experience of a lifetime!
The serenity and the divine vibes of this place put us in a trance! Situated at a height of almost 10,000 feet, it felt really awesome to be up here and revel in its aura that was both modest and overwhelming at the same time. Needless to mention, the view from up here was utterly breathtaking!
Trekking In Bhutan 2022: An Experience Like None Other At 15 Amazing Places!
We Got You Some Useful Travel Tips From Our Bhutan Trip
Carry a small umbrella at all times, as it can rain any time in some parts of Bhutan, especially Pheuntsholing.
Wear sturdy trekking shoes for the trek to Tiger's Nest. Don't rely on flip flops or sandals.
Carry small packets of snacks like 'chikki', dry fruits, or 'namkeen', as you may need it during the road journey and while trekking.
If you are traveling to Bhutan in the month of April, you will find a pleasant, but slightly chilly weather in Thimphu. Carry a light jacket.
Do not litter around. Small school children come to clean tourist places in Bhutan which is not a very pleasant sight!
Respect local traditions, the places you visit, and most importantly, the people of Bhutan.
Use 'Pay & Use' toilets only. You'll find plenty of them wherever you go in Bhutan.
Do not shout or discuss in Tibetan monasteries.
Do not smoke in public places or in front of people.
Shopping In Bhutan: 8 Places Every Shopaholic Should Visit When In This Happy Land!
Bhutan Weather in May
The best places to stay during the month of May in Bhutan is Thimpu. The wet season in Bhutan starts in May but it is certainly the best time to visit Bhutan. Most of the days are clear during this month, however, tourists can expect a bit of rainfall, not too heavy at this time. Temperatures range from 13 degrees to 30 degrees whole of this month with respect to the areas you are staying in.
Bhutan Packing List
Comfortable cotton trousers
Sun hat
Comfortable sneakers
Torch for trek
Sunglasses
Suncreen Lotion
Insect repellent cream
Wind Stopper jackets for high altitudes
Our Experience With TravelTriangle
We are very impressed with the services provided by TravelTriangle and our agent. All the agents were very helpful and kept us fully updated about the plan for each day. We would like to make a special mention of thanks to Chhetri uncle, our guide-cum-driver who took great care of us throughout the trip. He is a really amazing person! TravelTriangle and Yes Tourism India made this trip really successful and comfortable.
Paro Taktsang: An Ultimate Traveler's Guide To Trek And Explore The Tiger's Nest Temple Of Bhutan
We're sure this delightful all girls trip to Bhutan has left you with a longing to visit the Land of the Thunder Dragons yourself. Hasn't it? If you wish to pay our scenic and lovable neighbor a visit, rope in your gang and start planning your holiday in Bhutan via TravelTriangle right away.
Common Queries We Had While Planning Our Holiday
We had quite a lot of doubts in mind from the moment we started planning our trip. Now we feel we can answer most of them for you so that you may not face the same hassles and are able to execute your Bhutan getaway smoothly.
How much does it cost to travel to Bhutan?
For a trip of 5 days, basic food and some shopping will cost you around INR 8,000-10,000 if you're not opting for river rafting. If you are, then it may cost you INR 8,000 more. So, it should cost a total of around INR 20,000 per person. The rest will depend on your choice of accommodation and mode of transportation. You can easily get all types of Indian food here at very cheap prices. Also, Indian currency (Indian National Rupee) is accepted almost everywhere in Bhutan, including all the tourist places.
What is Bhutan famous for shopping?
Bhutan is famous for its good luck charms, like wind chimes, idols of Buddha, and the Phallus paintings of Chimi Lhakhang temple, coins, and more. Paro is the best place for affordable, street-side shopping. You can also buy various handicrafts at the markets in Paro, like hand-woven bags, scarves and stoles, traditional jewelry, handmade Kira and Gho, brassware, yak-bone jewelry, hand-woven bamboo items, carpets, masks, Thangkas, handmade paper, and intricately crafted metal products.
Is Passport required for Bhutan for Indians?
Indian nationals planning to visit Bhutan must carry at least one valid travel document out of these two options – an Indian passport having a validity of minimum 6 months, and/or the Voter Identity Card issued by the Election Commission of India. One does not require a Visa to travel to Bhutan.
Is Bhutan good for tourism?
Yes, Bhutan is a serene and peaceful country. The mesmerizing beauty of the Himalayas will keep you engaged. It's the kind of place where you will forget all your problems amidst the beauty of nature.
What should I take to Bhutan?
You should carry some small packets of snacks and munchings like chocolates, dry fruits, 'namkeen', etc. Make sure you carry at least two pair of sturdy and comfortable shoes. Carry some light winter wear even in the summer months, since it can get a little chilly in areas like Thimphu. One or two jackets, shrugs, and stoles should be sufficient. Do not forget to take sunscreen, cap/hat, boots, and an umbrella.
Is water safe to drink in Bhutan?
Prefer to drink only bottled and mineral water in Bhutan while you are travelling. Tap water is not safe and may cause digestion problems since you never know from which source its is being supplied. Ask for water bottles in your hotel room if you are being served with water in jugs or containers during your stay.
Is smoking allowed in Bhutan?
As per the law passed in 2010, Tobacco Control Act of Bhutan, the country does not allow smoking or any other use of tobacco in public places. However, you can find some smoking areas designated by the government like hotels, bars and restaurants.
Is alcohol allowed in Bhutan?
Drinking is not a problem in Bhutan and rather all domestic and international brands of alcohol are available at quite cheaper prices.