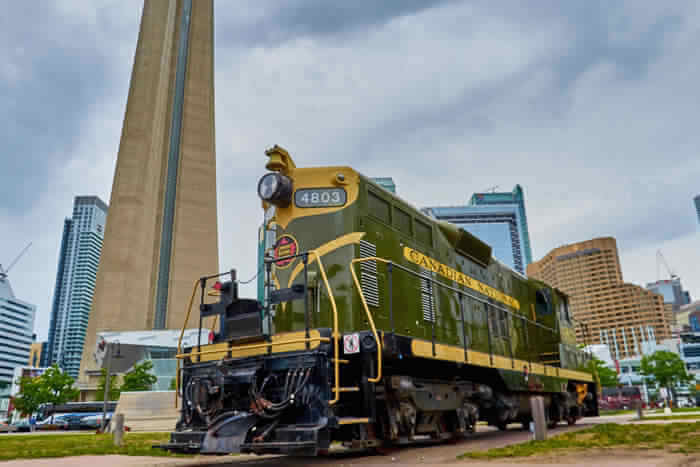 Looking to benefit from your free time before another long week of school or work begins again? Why not check out a museum. Visiting museums is fantastic as you can learn, relax, absorb a certain culture, and be amused in one go. There's nothing like walking through the halls of a beautiful museum, surrounded by artifacts and fine art that extends to hundreds, or even thousands of years. Check out these amazing museums in Canada.
Interesting Museums In Canada
You can journey through time into creativity or learn a bit more about the cosmos in a few hours. Canada has more than 2,000 museums, each with its own story. We have collected 15 of the best, which entice many visitors with their striking exhibits and assortments year after year. They're presented here from west to east.
1. Dawson City Museum

In the outstandingly restored Old Territorial Administration Building, the Dawson City Museum is the ideal place to explore Dawson, the Gold Rush, and the Klondike. The Dawson City Museum offers you to explore the connection between the Klondike and your world through our collections, exhibits, research libraries, and interpretation programmes. Reveal the Klondike Gold Fields natural history. Discover the heritage of the first people and early adventurers in Yukon. Experience the Gold Rush with stampers and entrepreneurs, visionaries and demimonde!
Location: Old Territorial Administration Building at 595 Fifth Avenue.
Contact: 867-993-5291
Website
2. Royal BC Museum

The Royal BC Museum Corporation is one of the most vital cultural resources in Canada. The museum was established in 1886 and the records in 1894. In 2003, these two administrations joined forces to become the shared provincial museum and archives of British Columbia, collecting artifacts, documents, and specimens of the natural and human history of British Columbia, shielding them for the imminent and sharing them with the world.
Location: 675 Belleville Street, Victoria, BC, V8W 9W2
Contact: 250-356-7226
Website
Must Read: Let Your Kids Enjoy An Exciting Day Out At These 10 Best Zoos In Canada!
3. The Museum of Anthropology

MOA houses almost 50,000 works from virtually every part of the world and an extra 535,000 archaeological objects are housed in the Laboratory of Archaeology. MOA is renowned for its large collections on the Northwest Coast, including Bill Reid's finest collection of works. Almost half of the collection consists of works from Asia and Oceania, while the Arctic, Latin America, and Europe represent other significant holdings. MOA's world textile collection is the biggest in Western Canada, while the European ceramic ware assortment is one of the country's finest.
Location: 6393 NW Marine Drive Vancouver, BC, Canada V6T 1Z2
Contact: 604-822-5087
Website
4. Royal Tyrrell Museum of Palaeontology

The Royal Tyrrell Museum is the lone museum in Canada devoted just to paleontology science. In addition to housing one of the major exhibitions of dinosaurs in the world, the Museum offers an extensive variety of creative, fun and instructive programs that bring prehistoric history to life.
Location: Highway 838 Midland Provincial Park Drumheller, Alberta Canada T0J 0Y0
Contact: 1-888-440-4240
Website
Suggested Read: 10 Top Indian Restaurants In Canada To Savor Authentic Indian Curries
5. The Manitoba Museum

The Manitoba Museum is the major non-profit heritage and science center in the province. They are well-known for their vivid depiction of the rich and colorful history of Manitoba, Planetarium shows and exhibits at the Science Gallery. The collections of the museum reflect the heritage of Manitoba and other parts of the world. Its nine galleries explore people's interrelationships with their environment. Journey through millions of centuries via Manitoba's massive and speckled scenery, from the freezing Arctic shore to the desolate prairies, from north to south, and more.
Location: 190 Rupert Avenue
Contact: (204) 956-2830
Website
6. Canadian Museum for Human Rights

The Canadian Museum of Human Rights (CMHR) is the first museum dedicated exclusively to human rights development, its celebration, and its future. Their objective is to build not just a national hub for the learning and discovery of human rights, but a new eon of global direction in human rights. In creating inspiring meetings with human rights, Canadians and their international visitors will participate in an immersive, cooperative experience that provides stimulus and tools to improve the life of someone.
Location: 85 Israel Asper Way Winnipeg, Manitoba R3C 0L5
Contact: 204-289-2000
Website
Suggested Read: 18 Best Airports In Canada that Offer A Respite To Weary Travelers
7. The Royal Saskatchewan Museum

The Royal Saskatchewan Museum promotes an understanding of the natural history and cultures of Saskatchewan, both past and present. It communicates this understanding in a culturally and scientifically subtle way for educational and enjoyment purposes through all available media, particularly exhibits and publications. The main means of understanding and communication of the museum is by acquiring, preserving and researching appropriate material evidence of human and natural history.
Location: 2445 Albert Street Regina, SK S4P 4W7
Contact: 306-787-2815
Website
---
Planning your holiday but confused about where to go? These travel stories help you find your best trip ever!
Real travel stories. Real stays. Handy tips to help you make the right choice.
---
8. The Royal Ontario Museum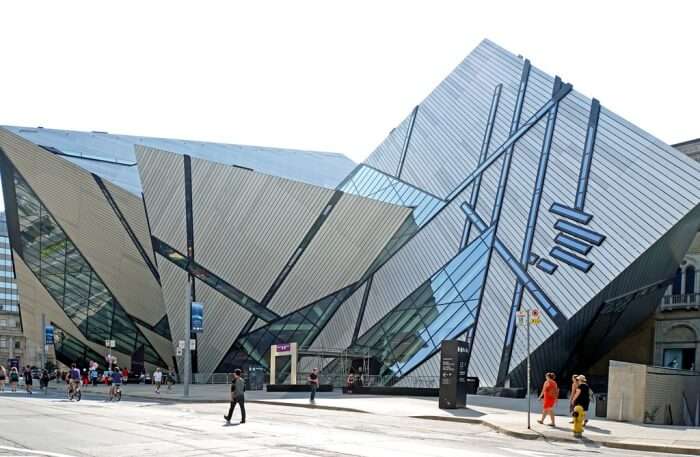 The Royal Ontario Museum was founded in 1914 and exhibits art, culture, and nature from all over the world and throughout different ages. Among the top ten cultural institutions in North America, it is the largest and most comprehensive museum in Canada which houses a world-class collection of 13 million works of art, cultural items, and samples of natural history in 40 galleries and exhibition spaces.
Location: 100 Queen's Park, Toronto, ON M5S 2C6
Contact: 416-586-8000
Website
Suggested Read: 10 Mosques In Canada Whose Beauty Will Overwhelm You
9. Art Gallery of Ontario

The Art Gallery of Ontario (AGO) is among the major art museums in North America, situated in Toronto, which is Canada's biggest town of 5.9 million. The AGO's assemblage of approximately 95,000 works varies from state-of-the-art modern art such as Untilled by Pierre Hughey to European masterpieces such as the Massacre of the Innocents by Peter Paul Rubens; from the wide collection by the Group of Seven to works by recognized and emerging Canadian native artists; with a collection of photos that tracks the influence of the medium with a deep impact.
Location: 317 Dundas Street West Toronto, Ontario M5T 1G4
Contact: 416 979 6648
Website
10. The Canadian War Museum

The Canadian War Museum is a national military history museum in Canada and one of the most respected museums in the world to study and understand the armed conflict. The collections of the museum are among the world's finest military holdings, including unique vehicles, artillery, liveries, awards, personal autobiographies and 14,000 works in the Beaverbrook War Art Collection.
Location: 1 Vimy Place Ottawa, ON K1A 0M8
Contact: 1-800-555-5621
Website
Suggested Read: 10 Must Visit Churches In Canada You Shouldn't Miss Out
11. The Canadian Museum of History

The Canadian Museum of History is one of the oldest museums in the country tracing its origin to 1856. It is also the most visited in Canada and has 1,2 million visitors per year. Why are so many people stopping by? The four million items in the Gatineau Museum can tell the past of the country and the world, beginning 20,000 years ago. Discover Canada's Pacific First Nations' history, customs, and traditions in a stunning location overlooking the Ottawa River and Parliament Hill.
Location: 100 Laurier Street Gatineau, QC K1A 0M8
Contact: 1-800-555-5621
Website
12. The Montreal Museum of Fine Arts

Put on your little beret, polish your goatee and attend the Montreal Museum of Fine Arts to see some of its 41,000 works. It is an art museum in the widest sense of the word, all represented by conventional fine arts, music, film, arts, and culture. In just a few hours of pursuing you can see a medieval glass vase, Rembrandt's painting, and distinctive contemporary furnishings. No wonder it's Canada's most famous art museum.
Location: 1380 Sherbrooke Street West Jean-Noël Desmarais Pavilion
Contact:(514) 285-2000
Website
13. Musée de la Civilisation

Image Source
The Musée de la Civilization of Quebec City addresses the evolution of our society by accumulating and rebuilding itself, a mix of old and new structures and contemporary design. There are exhibits on the Aboriginal people of Quebec, the history and culture of the province and a plethora of touring exhibits encompassing the evolution of global civilisation. Over half a million items and artefacts make sure that no two visits are identical.
Location: 85, Rue Dalhousie Quebec City (Québec) G1K 8A2 Canada
Contact: 1 866 710-8031
Suggested Read: 11 Cafes In Canada: The Best Spots To Hangout With Your Folks!
14. Canadian Museum of Immigration at Pier 21

Image Source
Every visit to Halifax must include a stop at the Canadian Immigration Museum at Pier 21. One million people have gone through Pier 21 on their way to or from Canada, and one fifth of Canadians have a personal connection to this National Historic Site. Search the records of ships in the Immigration Database, see the mixture of hope and despair in the eyes of asylum seekers and troops leaving for war or coming home, and learn how an immigrant country came into being.
Location: 1055 Marginal Road, Halifax NS B3H 4P7
Contact: 1-855-526-4721
Website
15. The Rooms

The provinces of Newfoundland and Labrador are affluent and unique in history. The rooms are where the story meets. Constructed on the location of a fortress dating from the 18th century, this facility houses a provincial art gallery, records, and museum. Under one roof, art and artifacts, old records, social and cultural treasures— all the attributes that made Newfoundland what it is. Learn about traditional boat construction, tundra animal life, and military history.
Location: The Rooms, 9 Bonaventure Avenue, P.O. Box 1800, Station C
Contact: 709-757-8000
Website
Further Read: 10 Places To Experience The Wildlife In Canada
Visiting a museum, if planned correctly, can be like stepping back in time into the shoes of our forefathers, to be a part of their struggles, to feel kinship to the creatures who roamed this earth long before us, to ponder over the mysteries of the cosmos and to admire the spectacular art that our fellow humans can create. We hope that the list motivates you to take that well-earned leave and hop off to the country of reindeers and maple syrup to scratch that inquisitive itch of yours. Book your trip with TravelTriangle and have an amazing time exploring the museums in Canada.
---
Looking To Book A Holiday Package?
Book memorable holidays on TravelTriangle with 650+ verified travel agents for 65+ domestic and international destinations.
---