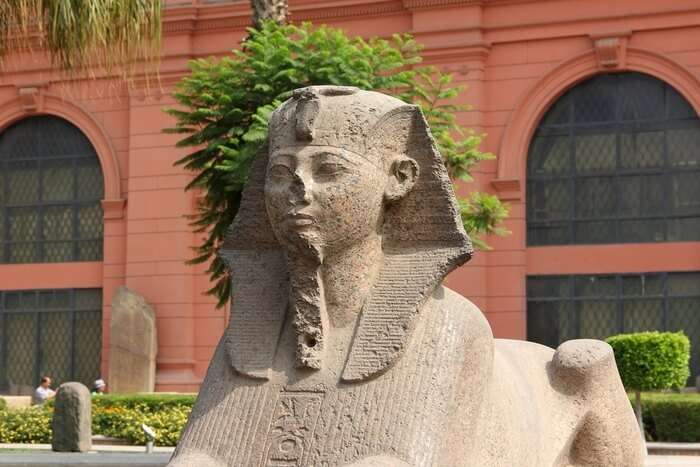 As a nation, Egypt has always fascinated people and attracted thousands of tourists. The myths, age-old traditions, pyramids, mysteries, and more, have always interested modern age people. The country is known for its never-ending deserts, Nile river, sphinx, pyramids, and the gold deposits. Moreover, it is rich in culture and history, which makes it the perfect place for vacations. If you are planning to visit Egypt, you must also visit the museums in Egypt. They tell stories which allow you to travel back in time and learn about an entirely different era.
10 Best Museums In Egypt
Egypt is a land of myths and mysteries. We have compiled a list of the most famous museums in Egypt that you must visit:
1. Egyptian Antiquities Museum, Cairo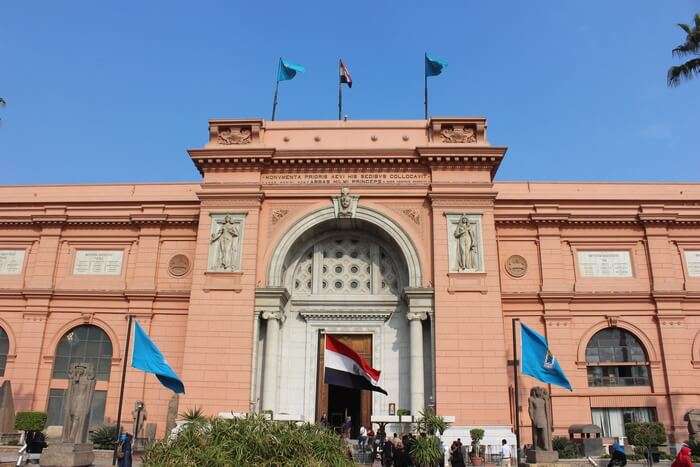 With over 1 lakh and 20 thousand antique pieces to boast about, this museum tops the list of the best museums in Egypt. Several artifacts displayed at this museum are as old as two hundred years. You can spend an entire day at this expansive place. The ground floor displays the old coins, metal artifacts, papyrus exhibits, and more. The first floor is dedicated to the excavations made in the Valley of Kings. On the first floor, you can see some great pieces of work like Tutankhamun's funerary mask. There are several exhibits which are made of pure gold and studded with precious gems and stones.
Location: 15 Meret Basha, Ismailia, Qasr an Nile, Cairo Governorate, Egypt
Entry Fee: INR 710 onwards for guided tours
Timing: 9 am to 9 pm, 9 am to 5 pm (only on Wednesday, Friday and Saturday)
Must Read: 20 Unique Things To Do In Egypt That No Travel Guide Will Ever Tell You About
2. The Nubian Museum, Aswan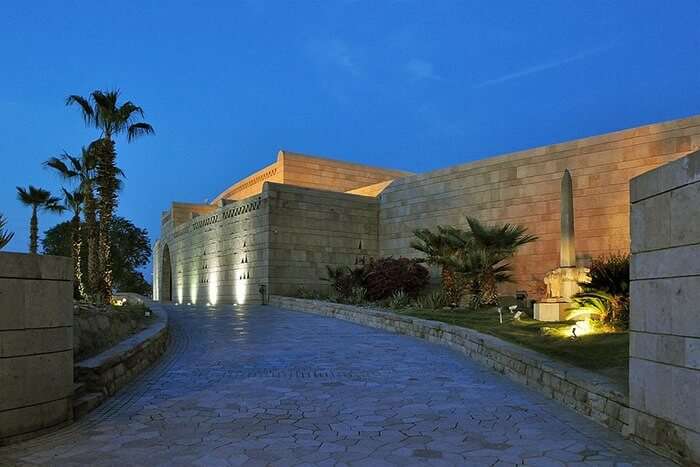 The museum is one of the lesser-known museums in the Egyptian country but houses some very unique historical pieces. It has a modern architecture and was built in 1997 as a part of UNESCO's International campaign in Egypt. The museum is home to the artifacts and pieces which were salvaged by UNESCO during the construction of the high dam. It has over 3,000 pieces which show the slow but steady evolution of Nubia. The museum was established to showcase the history and culture of Nubia.
Location: Assuan, Sheyakhah Oula, Qism Aswan, Aswan Governorate, Egypt
Entry Fee: INR 2,380 per adult
Timing: 9 am to 9 pm, open on all days
3. National Museum of Alexandria, Alexandria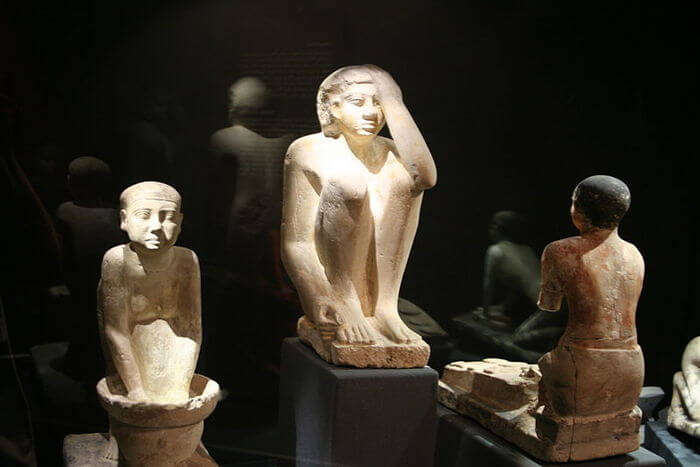 It is a wonderful underwater museum in Alexandria, Egypt, known far and wide for its unique architecture and collection of historically important artifacts. The artifacts show the evolution of Egyptian society and people through various eras. Many of these artifacts belong to the Coptic era, the Islamic era and the present day Egypt. It is quite interesting to compare centuries old Egypt with the modern day Egypt.
There are two things which have made this museum so famous. First is the tomb which is an exact replica of ancient tombs in the Valley of Kings. Second is the underwater exhibition of artifacts.
Location: 110, El Horreya Road, Central Alexandria, Egypt
Entry Fee: INR 4,000 per adult, INR 2,500 for students
Timing: 9 am to 4:30 pm, open on all days
Suggested Read: 17 Mystical Places To Visit In Egypt, The Gift Of The Nile!
4. Museum of Islamic Arts, Cairo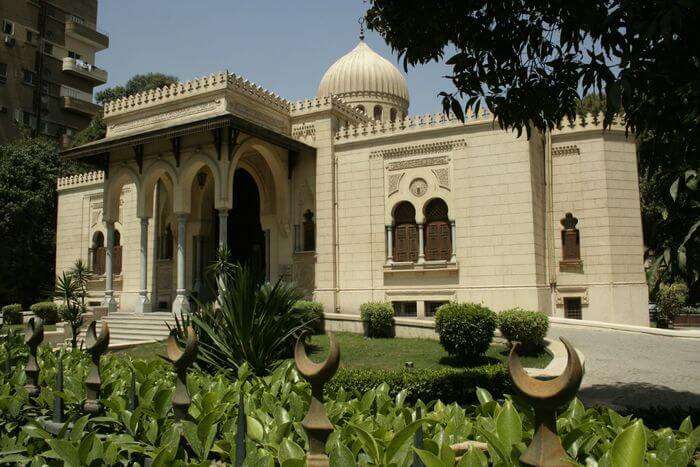 One of the best art museums in Egypt, this is known all around the world for its amazing collection of art. The museum is some to some very carefully crafted woodwork, ceramic models, plaster models, glass work, crystal work, and textile masterpieces from various eras. There are about 4,500 pieces displayed in the 25 different halls of the museum. It also has a collection of some rare Quran pages with elaborate designs on the borders in silver ink.
It is a must visit for every art lover who plans a trip to Egypt. You will be stunned to see the marvelous artwork from ages before!
Location: Shar'a Bur Bab El Khalk Square, Cairo, Egypt
Entry Fee: INR 1,610 per adult
Timing: 9 am to 5 pm (Sunday to Thursday), 9 am to 9 pm (Saturday), 9 am to 11am and 1 pm to 5 pm (Friday)
5. Memphis Museum, Cairo
Memphis Museum is one the best museum in Egypt and a World Heritage Site. It is an open-air museum which displays the ruins from the city of Memphis. At the museum, you can see the figure of Ramses II, sphinxes, statues, artifacts, and more. If you are visiting the Giza Pyramid complex, then you can make a short trip to this unique museum.
It is not very famous but definitely worth the visit. The museum has been preserved over the years as it correctly showcases ancient Egypt.
Location: Ramsis Square, Downtown Cairo, Egypt
Timing: 9 am to 7 pm, open on all days
Suggested Read: Newly Discovered 4,400-Year Old Tomb In Egypt Is Stealing Giza's Thunder Big Time
---
Planning your holiday but confused about where to go? These travel stories help you find your best trip ever!
Real travel stories. Real stays. Handy tips to help you make the right choice.
---
6. Climate Change and Fossils Museum, Fayoum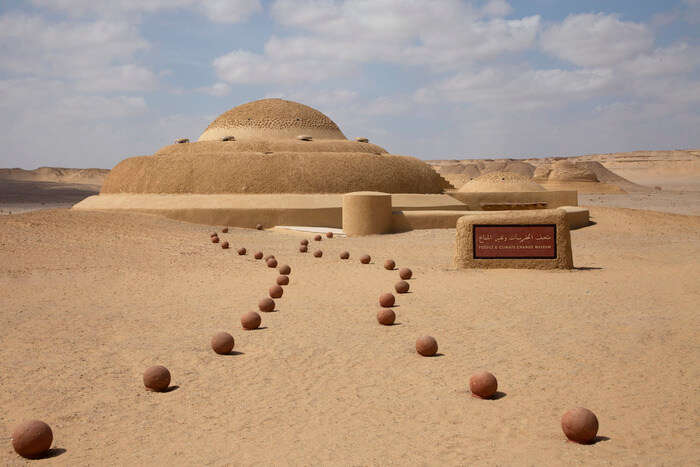 For everyone who is interested in knowing about Egypt and its geological evolution, this museum is a must visit. The open-air museum of Wadi El Hitan is a natural World Heritage Site protected by UNESCO. It is located in Fayoum Oasis, which is also known as the Valley of Whales. The museum was established by the tourism department with the help of the Italian government and the United Nations.
It displays various fossils and other exhibits which showcase the history of Egypt's geology. It also has a whale skeleton which is about 37 million years old.
Location: Wadi El Hitan, Fayoum, Egypt
Entry Fee: INR 4,550 per adult (day trip), INR 9,800 per adult (overnight stay at Fayoum)
Timing: 9 am to 5 pm, open on all days
7. Royal Jewelry Museum, Alexandria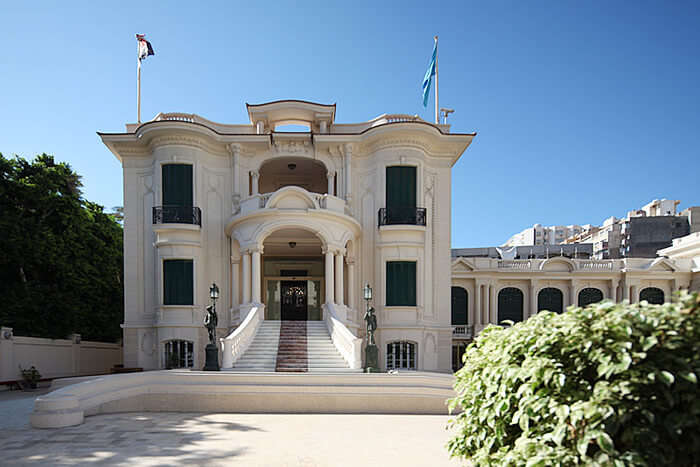 This fine museum is known for its well-manicured gardens and the glittering collection. This museum in Alexandria displays the finest collection of jewelry, stones, and gems from the Royal families of Egypt. One of the most authentic Egyptian museums in Egypt, it has over 10,000 pieces of crowns, medals, necklaces, and other jewelry items. Apart from the shining jewelry, the museum is also famous for its aesthetics and glass work. The gardens around the museum have plants which were imported from England and Italy, splendid woodwork and fountains.
Location: 27 Ahmed Yehia Pasha, Alexandria Governorate, Egypt
Timing: 9 am to 4 pm, open on all days
Suggested Read: A 4000 Year Old Tomb In Egypt Has Just Been Opened For Public & It'll Leave Your Mind-Boggled!
8. Crocodile Museum, Aswan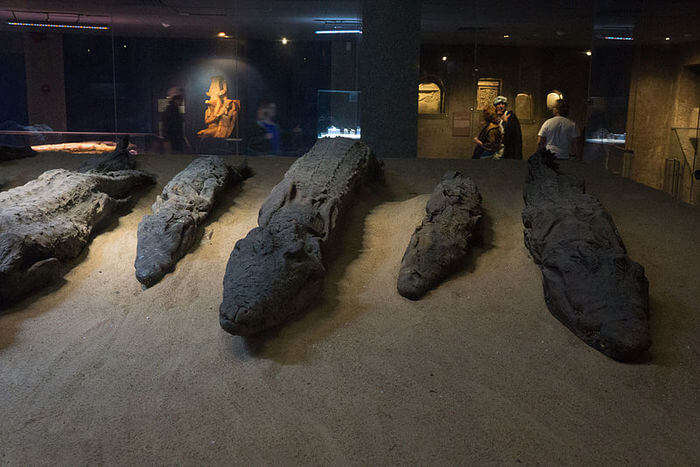 This museum was once a police station which was converted into a museum. It displays over 20 crocodiles in all shapes and sizes which have been mummified. The ancient Egypt culture gave a lot of importance to crocodiles which were easily found in the Nile River. It was only after the construction of the high dam that the access to crocodiles was limited for people. The ancient people of Egypt believed that crocodiles were a God named Sobek. The museum is home to various statues, seals, coffins, and other artifacts which were made to worship Sobek and crocodiles.
Location: Kom Ombo, 45 kilometers from Aswan city, Egypt
9. Umm Kulthum Museum, Cairo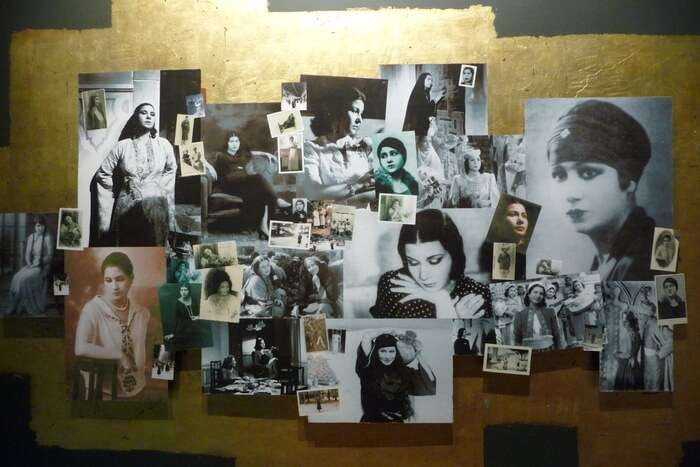 Located in Cairo's Al Radda area, this museum was made to immortalize the strong voice of Egypt, Umm Kulthum. It is a biographical museum which displays the various events that took place in the life of Umm Kulthum. Umm Kulthum was a renowned singer who tirelessly worked for Egypt and its people.
It also displays her favorite clothes, shoes, bags, ornaments, medals, etc. It also has a collection of letters which show her political contributions to Egypt's development. It also has a documentary which runs for about 15 minutes and shows all her best performances.
Location: Al Manial, Cairo Governorate, Egypt
Entry Fee: INR 24 (adults), INR 12 (students)
Timing: 9 am to 4 pm, open on all days
Suggested Read: 10 Best Honeymoon Places In Egypt To Visit In 2022 For A Romantic Stint By The Pyramids
10. The Coptic Museum, Cairo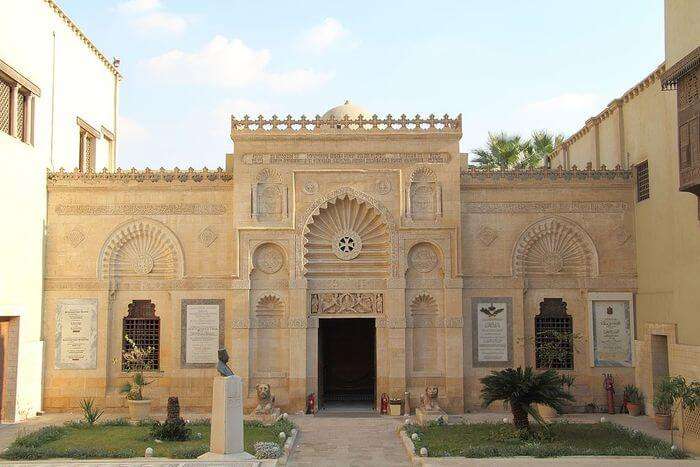 For everyone who wishes to find links to ancient Egypt, Coptic Museum displays the best of the bygone era. The museum is a large, fortified building with over thousands of artifacts and art pieces. These works of art showcase fresco paintings, holy relics, regular use items, icons, etc. Most of these pieces belong to various cultures like Egyptian, Ottoman, Roman, Greek, and Byzantine.
You can also see the various books, textiles, statues, manuscripts, religious items, stonework, metalwork, and woodwork of ancient Egypt. All the information at this museum is available in French, English and the local language.
Location: 3 Mari Gerges, Kom Ghorab, Misr Al Qadimah, Cairo Governorate, Egypt
Entry Fee: INR 1,600 onwards for guided tours
Timing: 9 am to 4 pm, open on all days
Further Read: A Trip To Egypt? See What All To See And Do For The Best Holiday Experience
These are the museums in Egypt that are worth a visit. Get in touch with TravelTriangle now, if you want to visit this mystic land! Do not forget to share it with your friends!
---
Looking To Book A Holiday Package?
Book memorable holidays on TravelTriangle with 650+ verified travel agents for 65+ domestic and international destinations.
---
Comments
comments