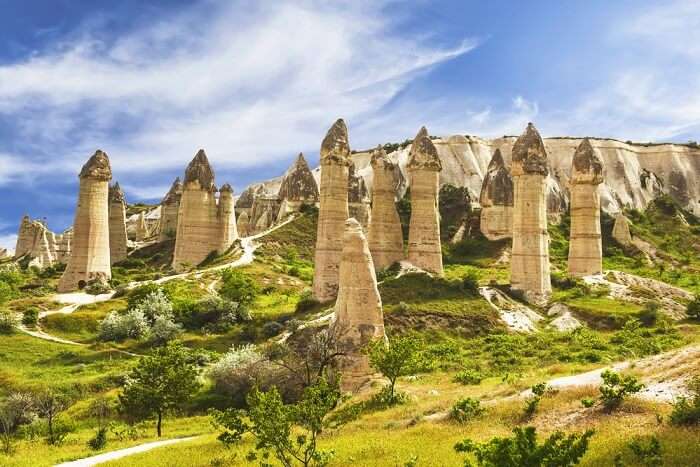 Europe is a continent where you'll get everything you want. In another world, Europe is a whole world in itself, a place where people find their heaven, no matter what they like. A place which is known to be a dream destination for adventure junkies, lover of romance and everything related to a fairy tale. You'll get everything you want there – every kind of animal, bird, and reptile, and even your peace of mind while exploring these national parks in Europe mentioned below. There are many species that you'll find in Europe only, and not in any other part of the world.
Most Popular National Parks In Europe
If you're a nature lover or love animals and birds or just love to involve yourself in adventurous activities, then here are the lists of some national parks in Europe, where you can explore the nature and get awestruck to the beauty that it beholds.
1. Plitvice Lakes National Park (Croatia)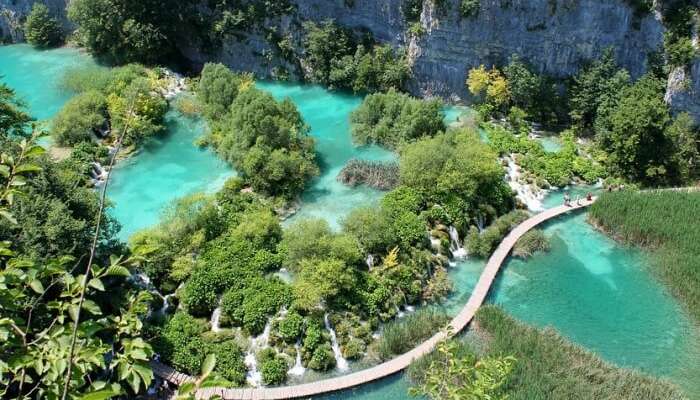 Croatia has always amazed people with its scenic beauty that it has. When you're in Croatia you wouldn't want to miss visiting Plitvice Lakes National Park. This park was granted under UNESCO World Heritage Site in 1979 and it is situated between Zagreb (capital city) and Zadar.
The park covers almost 300 square km area and the lake joint together at the distance of 8 km. Plitvice attracts visitors with its lakes. You'll be able to see sixteen lakes which are interconnected with waterfalls.
Besides that, there are many bears, deer, wolves, and rare birds among others that are present here. The park is open daily for the whole year, although, timing does change due to change in weather. Ticket prices vary according to the season.
Must Read: 11 Fascinating Things To Do In Slovenia On Your Trip To Europe
Europe Holiday Packages On TravelTriangle
Explore the most beautiful places to visit in Europe, from Paris to the Venice canals and from the Greek islands to the Swiss alps. Book customized packages by expert agents on TravelTriangle. Inclusive of airport transfers, cab, resort, sightseeing and meals. Best holiday experience Guaranteed. Book Now
---
2. Saxon Switzerland National Park (Germany)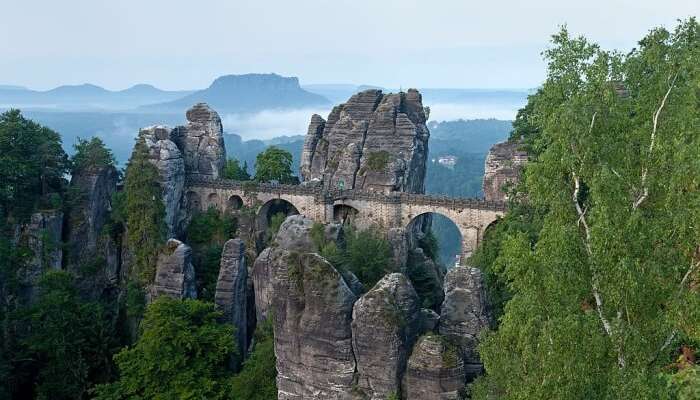 Don't go by its name. This park is situated in Germany and NOT in Switzerland. The Saxon Switzerland park is bordered with Czech Republic Bohemian National Park. Do make sure you have a good enough time when you visit the park because you will find yourself lost in the park.
The park is known for its Elbe sandstone formation. It was opened in the year 1990 and spread throughout 93 square km area. Here you can do free rock climbing (which is a must do).
You can see both flora and fauna at large scale, which you can't see in other parts of Germany. Don't forget to visit Konigstein Fortress which was built in around 1241.
3. Belluno Dolomites National Park (Italy)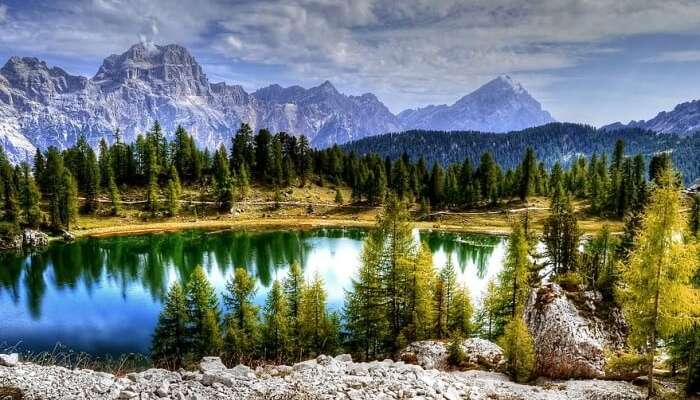 Talking about Italy, the place reminds us of the Roman culture and all the ruins left behind. Belluno Dolomites National Park in Italy is always a wonderful idea to visit and cherish a dreamy place.
Here you'll find more than 1500 vegetation species, which are rare and are heaven for botanists. Mountain of the sun is the most famous attraction here, though the trail there is a bit tough your destination is worth a visit.
Suggested Read: Summer In Lithuania: A Traveler's Guide To Enjoy A Vibrant Summer Vacation At This European Country!
4. Ecrins National Park (France)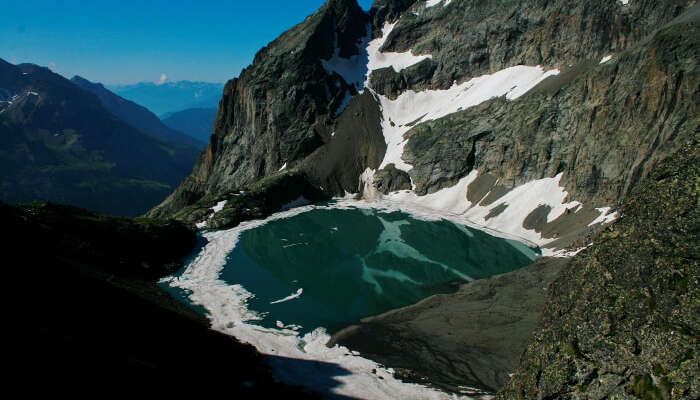 France is always in the bucket list of travelers like you. So, if you're here, then do visit Ecrins National Park, where scenarios around you will take your breath away. Around 850,000 people around the world come here each year for hiking, climbing and of course to look after the beauty of nature.
5. Durmitor National Park (Montenegro)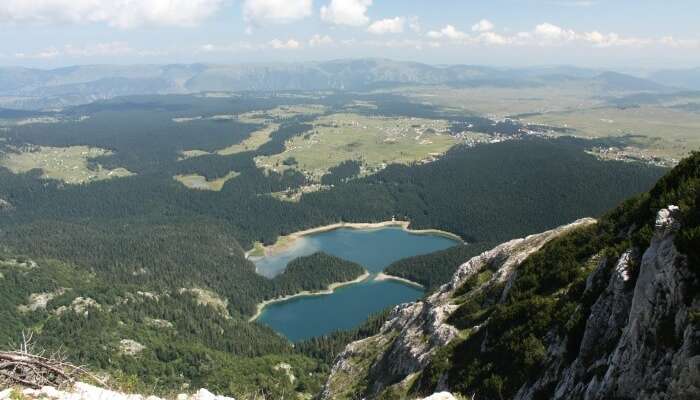 Durmitor National Park, known for its glaciers, underground streams, water bodies and various rivers. This national park has Bobotov Peak which stands taller than 2,500 meters above the sea level. Durmitor is best for adventurous activities which includes hiking, mountaineering, climbing and canoeing.
Suggested Read: Tour Du Mont Blanc: A Complete Guide To Trek Through The Magical Beauty Of Europe
6. Goreme National Park (Turkey)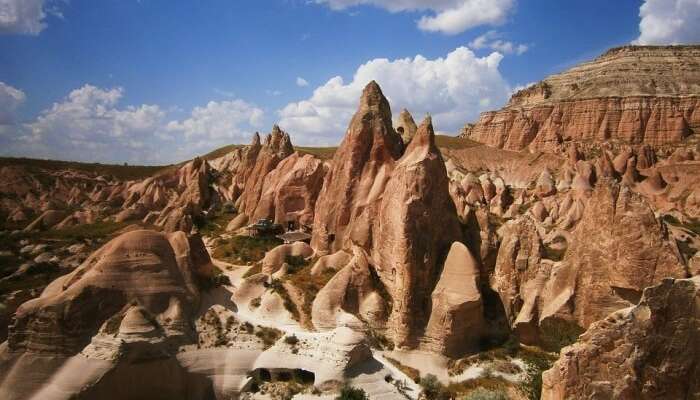 Goreme National Park is situated in central Turkey and it's famous for its "fairy chimneys". This national park was included in the list of UNESCO World Heritage in the year 1985.
The story behind Goreme National Park is about 30 million years old when the volcano spread throughout the area causing it to become a rock, where wind and water made it more wonderful throughout the changing times and later on people made it more like a home by making windows, doors and stairways.
7. Oulanka National Park (Finland)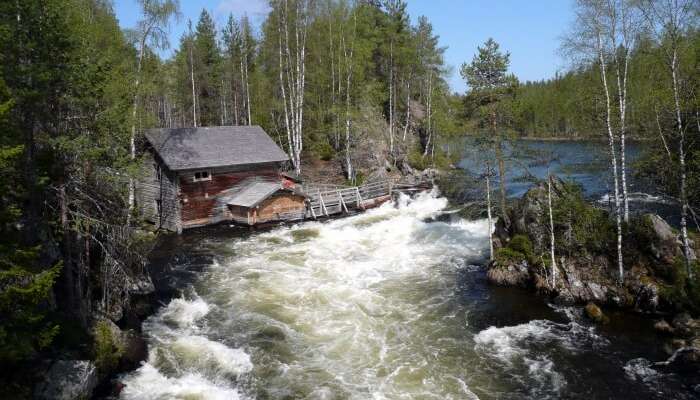 Oulanka National Park is famous for its trail of waterfalls and hanging bridge that will take you to places around here. The park is open all year round and suitable for every age group. Besides that, there are many activities in which you can take part in, like, hiking, canoeing, snowshoeing and many more.
Suggested Read: Denmark Nightlife: Get Ready To Party Hard At These 10 Places In The Dairy Of Northern Europe
8. Sarek National Park (Sweden)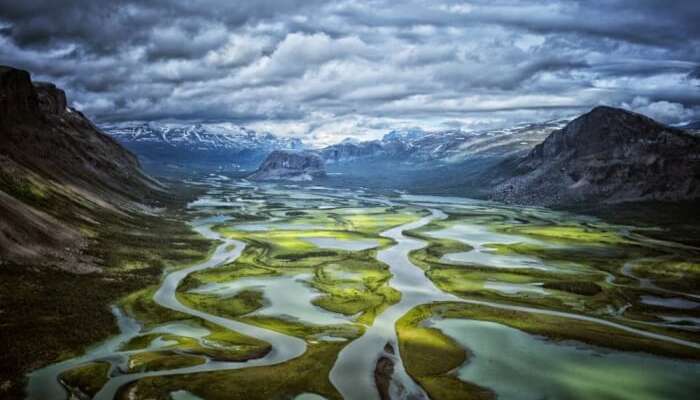 Sarek National Park was established at the beginning of the 20th century, famous for its breathtaking scenery and natural habitat around the park. You have the options to ski or hike in order to reach there. No matter in which season you're visiting, every weather has its own special benefits and activities to do at Sarek National Park.
9. Hohe Tauern National Park (Austria)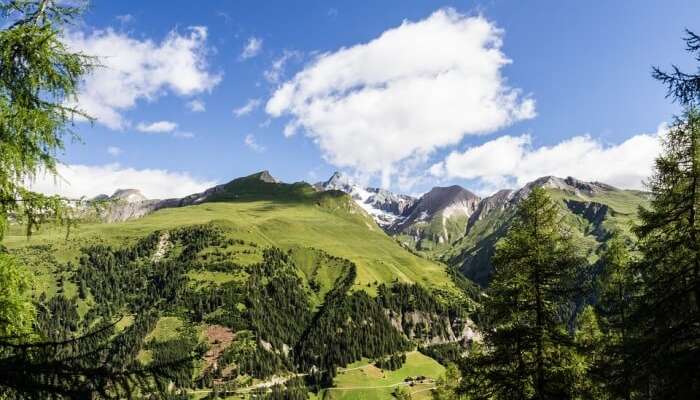 This national park in Austria comes under the biggest parks in Europe. Hohe Tauern National Park covers three provinces of Austria – Carinthia, Tirol, and SalzburgerLand.
This park covers 1,800 square km mountain area and also encircles the tallest mountain of Austria. The view comprising of all natural things is more than a treat for a traveler. Being to this National Park in Europe, you will realize the magic of nature around you and the beauty that it contains. You can go hiking, biking or even swimming too.
Suggested Read: 10 Mountains In Europe That Will Put To Test The Adrenaline Junkie In You
10. Cheile Nerei Beusnita National Park (Romania)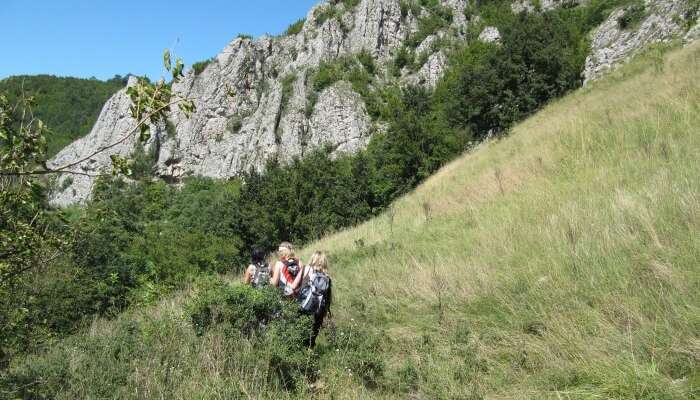 Romania, where according to people vampire exists, has this wonderful national park. The national park in Europe takes you to the most peaceful place. You'll find some of nature's amazing views in the 36,758 hectares area of this National Park. Famous for its blue lakes and wild gorges, it consists of many waterfalls for the dreamy view.
11. Peneda-Geres National Park (Portugal)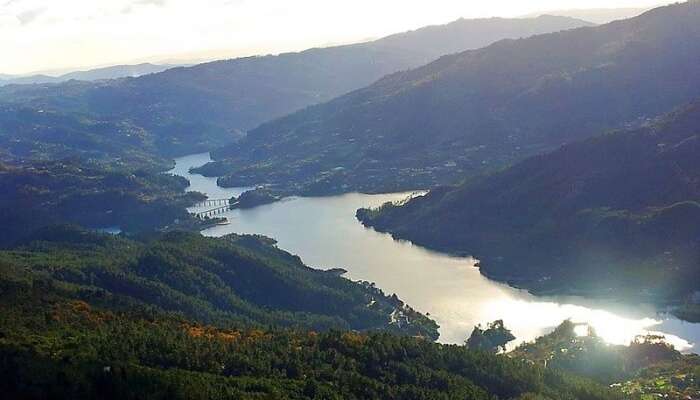 This park was established in 1971 with the intention to protect natural resources and to enhance the tourist as well as scientific activities. You can witness the heart-warming scenic beauty here and besides that, you can do hiking and birdwatching to witness the myriad bizarre avifauna of Europe. Go on exploring the natural resources and architecture around the park with many cultural activities in it.
Suggested Read: National Parks In Belgium: 6 Places To Explore The Wildlife In The Cockpit Of Europe
12. Killarney National Park (Ireland)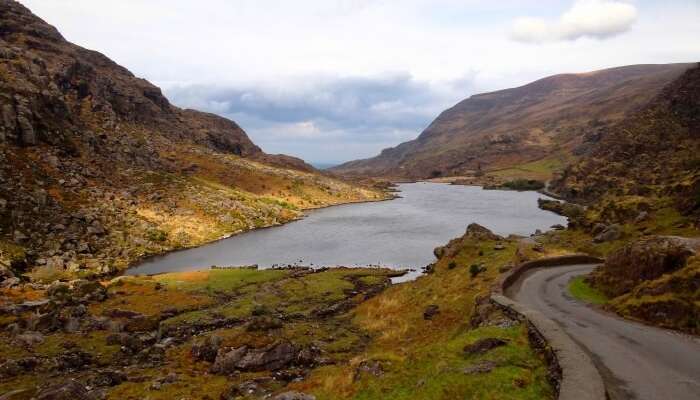 Killarney National Park was founded in 1932 and spreads over 26,000 acres landscape. This national park consists of Ireland's tallest mountain named Carrauntoohil, which stands 1,000 meters high.
Due to the high-quality diverse protection, in 1981, this park came under UNESCO Biosphere Reserve. You can see many mammals roaming around here and some of them are rare enough to be seen in this park only. And it's needless to say that it has great flora too.
13. Black Forest National Park (Germany)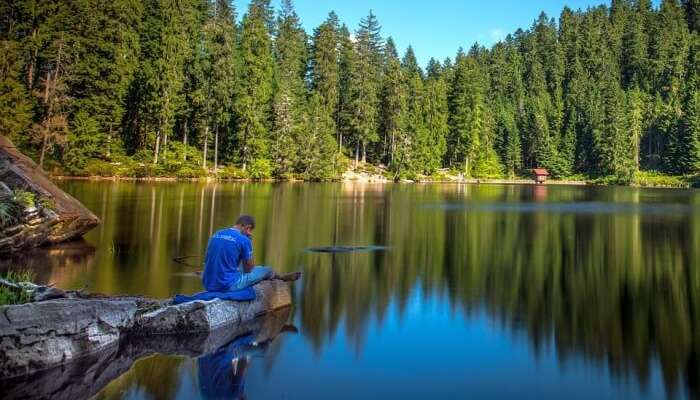 Well, we're not talking about black forest cake here. It's all about Black Forest National Park in Germany. Known for its deep lush forest, great mountain heights and peaks, this national park in Europe has untouched and raw beauty to mesmerize people from around the world. This park covers around 1,450 square miles area and can make you tied in one single stroll.
Suggested Read: 7 Days In Spain: Witness The Splendid Sceneries Of The Second Largest European Country!
14. Pembrokeshire Coast National Park (Wales)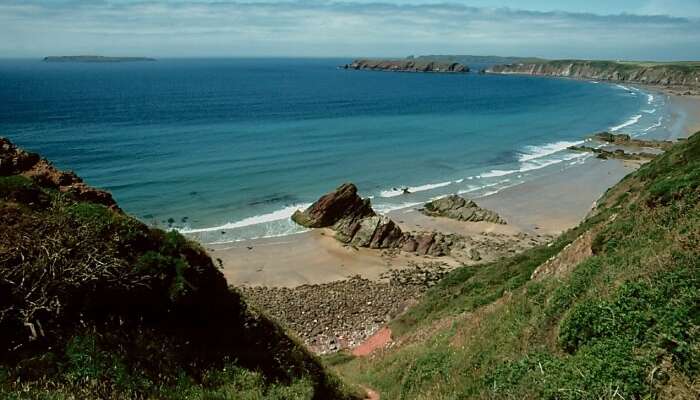 Image Source
This national park is best if you're planning to visit here with your family. You can simply walk around to this beautiful area, or take part in water sports or just watch all those wildlife species spreading their charm in this park.
There are many other attractions present in this park, like, an open-air museum which will give you insights to the Iron-Age, and Neolithic Stone structure which will amuse you.
15. Curonian Spit National Park (Lithuania)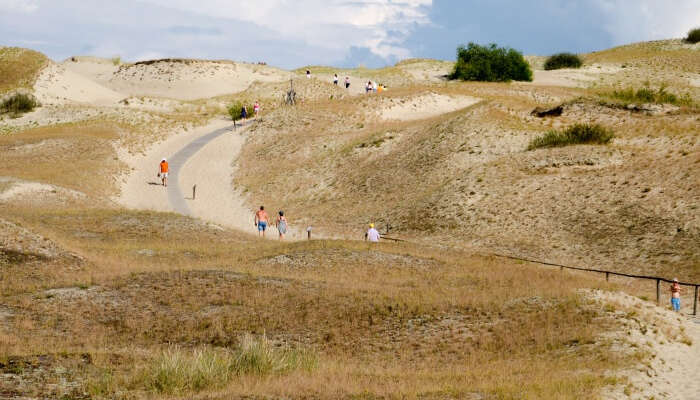 It was said that Curonian Spit National Park was made around 5,000 years ago. With its extraordinary beauty, this park has come under UNESCO World Heritage Site in 2000. According to the archaeologists, this park was made at the end of the Neolithic Period. With its unique landforms and even more bizarre wilderness, it surely is among the best places to visit in Europe for those seeking adventure, untouched nature, and wildlife.
Suggested Read: 7 Of The Best Winter Airbnbs In Europe Where You'll Enjoy A Snug Stay
16. Triglav National Park (Slovenia)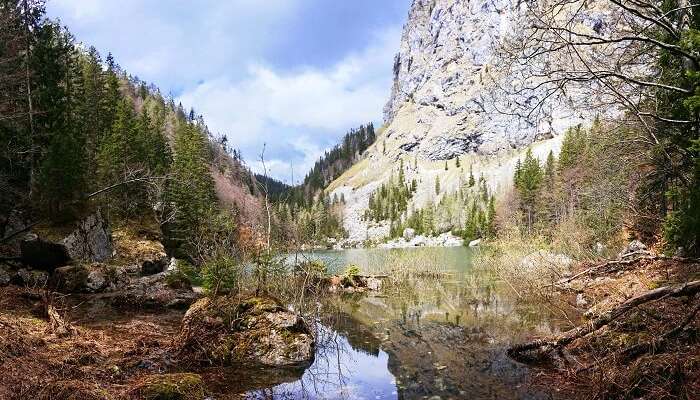 Image Source
Though Slovenia is highly popular amongst nature lovers and botany enthusiasts owing to its wide variety of natural resources like forests, lakes, rivers, and more, it happens to have only a single National Park. But what it lacks in quantity it definitely makes up for in quality with the Triglav National Park. Right in the middle of the park is the towering Triglav mountain that stands a whopping 2,864 meters high, and it is among the most famous national parks in Europe amongst adventure seekers and trekkers. However, it is not just trekking and hiking that is popular in this park, but also other adventure sports like kayaking and river rafting in the summertime.
17. Ordesa National Park (Spain)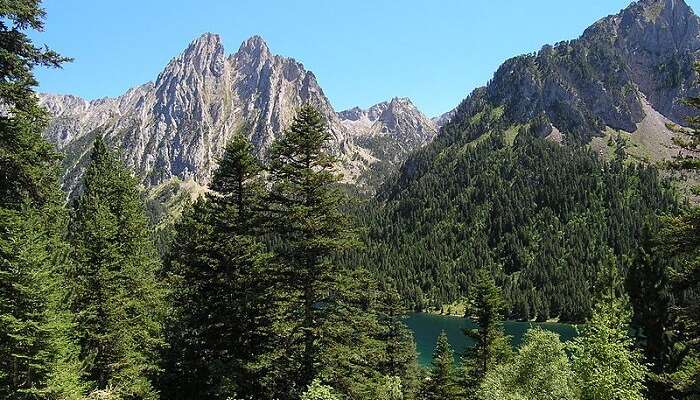 Image Source
The Ordesa National Park is so old it may even have formed right after the Big Bang! On a rather serious note, it was the first ever national park to come up on the national parks in Europe map. Though it is located in Spain, it shares borders with France as well and is an indisputable home of various kinds of bizarre wildlife. Some of the most common animals and birds you will find here include the wild boars, golden eagles, vultures, and many more.
Suggested Read: 12 Things Not To Do In Europe To Spend Your Vacay The Right Way
18. Vatnajökull National Park (Iceland)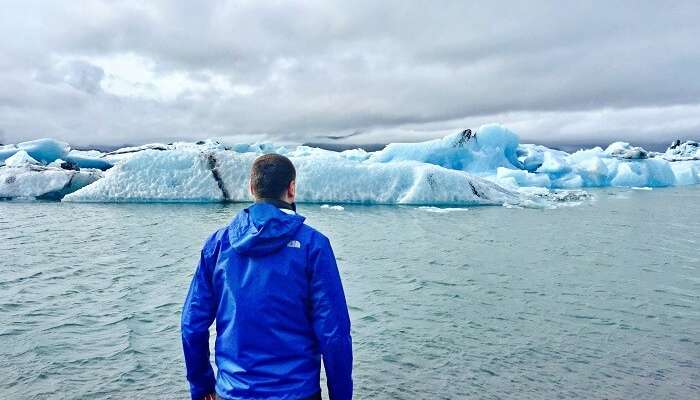 Image Source
This is among the most beautiful national parks in Europe and is centered around a glacier that gives this park its name. The Vatnajökull National Park is a mind-blowing reason to visit Iceland (as if you really even need any!) And these aren't just some picturesque glaciers. They're actually a bunch of snow-covered mountains, geothermal areas, as well as serpentine rivers that collectively make this place tick. Travelers usually choose to go on trekking tours around the area and there also are plenty of camping grounds in this park where you can spend a night or two amidst the wilderness.
Suggested Read: 10 Exotic Wildlife In France That You Can Spot On Your Vacation
19. Cinque Terre (Italy)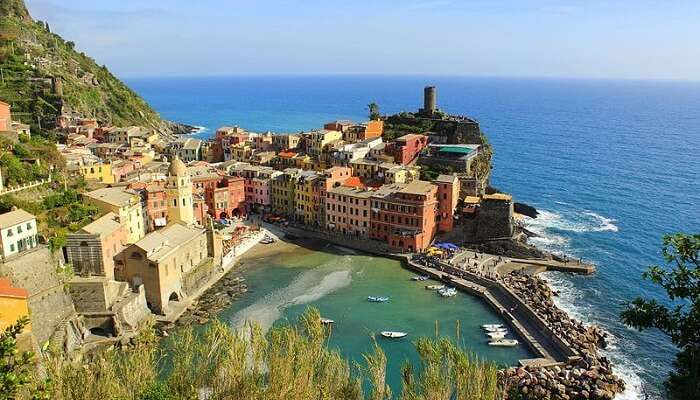 Image Source
Wish to move beyond nature? Head to the long and colorful coastline of Italy where you will come across Cinque Terre, which happens to be a collection of four gorgeous towns with a unique flair. This town is essentially a string of centuries-old coastal villages laid out on the rugged Italian Riviera seaside, and this unique factor makes it one of the top national parks in Europe. In each of these 5 towns, you will discover colorful houses and vineyards clinging to steep terraces and fences, harbors dotted with fishing boats and local Italian eating joints (trattorias) stirring up some delish seafood specialties in the famous pesto sauce. Cars cannot access this area. One can only get to this place via the Sentiero Azzurro cliffside hiking trail which links all these villages and also offers sweeping views of the deep blue sea, making it all the more exciting for adventure seekers to get here.
20. Mljet National Park (Croatia)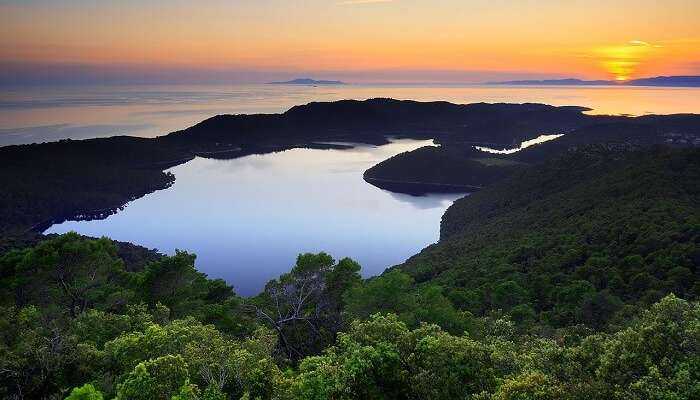 Image Source
This is a rather secluded island in Croatia that doesn't get as much praise and attention of the world as it deserves owing to the fact that no one really knows that it exists. On the bright side, maybe that is what makes this area one of the most visit-worthy additions to the list of national parks in Europe. It is so little talked about and even less known that it will be just right for your offbeat trip! The park is bounded by two saltwater lakes and simply out of the ordinary views that are sure to enthrall you. And the fact that it is totally untouched and will have nobody around, is nothing short of a cherry on the cake.
Further Read: 14 Essential Europe Travel Tips For The First-Timers Taking A Euro-cation In 2019!
All these national parks in Europe are a full package of flora, fauna, and nature's serene beauty that will take your breath away instantly. With so many wonderful creations to check out on your Europe holiday, it will eventually make you free from all your dilemmas in your life. So, what are you waiting for? Pack your bags and visit at least one of these national parks of Europe!
---
Looking To Book An International Holiday?
Book memorable holidays on TravelTriangle with 650+ verified travel agents for 65+ domestic and international destinations.
---
Comments
comments