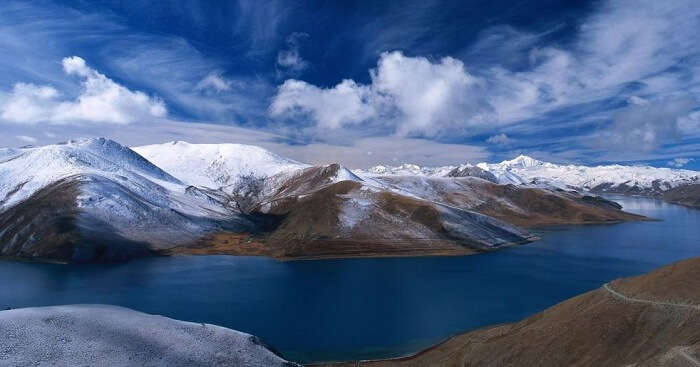 Tawang is a quaint and picture-perfect town of Arunachal Pradesh, perched amid the Himalayas at an altitude of 10,000 feet, it is the "new Ladakh" for bikers. Bestowed with snow-capped mountains, valleys, lakes, and dense forests, the places to visit in Tawang are best known for its serenity and spellbinding views. If you are looking for a holiday for an absolute thrill and mental peace, take a trip to Tawang.
Scenic places on must explore in Tawang
1. Sela Pass – The getaway to Arunachal Pradesh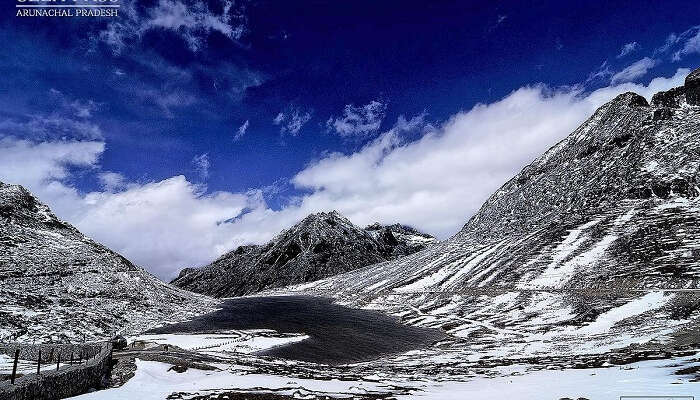 Sela Pass is one of the highest motorable mountain passes in the World. This is the road that connects Tawang in Arunachal Pradesh, with Guwahati in Assam and offers a spectacular view of the surrounding mountains and valleys. Located near Sela Lake, Sela Pass is certainly one of the must-visit places to see in Tawang for nature lovers and adventure junkies. Summer and spring is the ideal time to visit Sela Pass, as roads are usually blocked during winter months due to heavy snowfall.
Must Read: 8 Best Things To Do In Tawang For An Adventurous And Offbeat Vacation
2. Shonga-tser Lake – Heaven for photography enthusiasts
Image Source
Surrounded by picturesque opulent valleys and snow-capped mountains, Shonga-tser Lake is among the most popular tourist places in Tawang. This was originally a cattle grazing ground, which transformed to a lake after a flash flood during a massive earthquake in 1950. The famous Bollywood movie Koyla, starring Madhuri Dikshit was shot here, hence this place is popularly known as 'Madhuri Lake'.
3. Narurang Falls – Get awestruck by the cascading beauty
Narurang Falls, originating from the river by the same name, is a wonderful sightseeing spot in Tawang, dropping down from 100 mtr through multiple steps. Located en route Tawang to Zeminthang, this waterfall is a serene and scenic place, perfect for day trips. Also known as Jang Falls, this gorgeous waterfall is surrounded by luxuriant forests and the beauty and serenity have made it one of the top-rated places to visit in Tawang. A hydel power station is located just beside the waterfall, which is open to tourists.
Suggested Read: 10 Captivating Honeymoon Destinations In North East India
4. Bumla Pass – Scenic and serene
Bumla Pass connects India with China and is counted as one of the most sought-after places to see in Tawang. The best time to visit this place is from May to October, as for rest of the moths, Bumla Pass remains frozen. The pass at 16000 feet is believed and honored to be as the passage which His Holiness Dalai Lama took to escape from Tibet to India.
Must Read: Snowfall In India: 15 Best Snow Places In India For The Bewitching Sceneries
5. Pankang Teng Tso Lake – The sparkling beauty of Tawang
Comments
comments