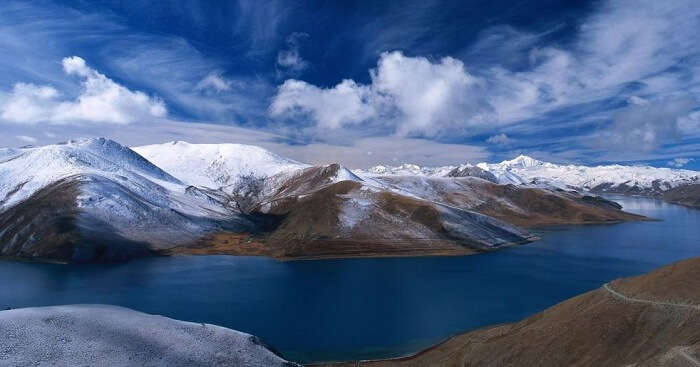 Tawang is a quaint and picture-perfect town of Arunachal Pradesh, perched amid the Himalayas at an altitude of 10,000 feet, it is the "new Ladakh" for bikers. Bestowed with snow-capped mountains, valleys, lakes, and dense forests, the places to visit in Tawang are best known for its serenity and spellbinding views. If you are looking for a holiday for an absolute thrill and mental peace, take a trip to Tawang.
20 Best Places to Visit in Tawang
Here is a list of the best places to visit in Tawang that you cannot miss out on your trip to Arunachal Pradesh. They are a beautiful combination of lakes, passes, waterfalls and monasteries. Now one thing about all the Tawang tourist places is common throughout. They are great for gathering some much needed peace you deserve out of your busy life. Check the whole list out below:
1. Sela Pass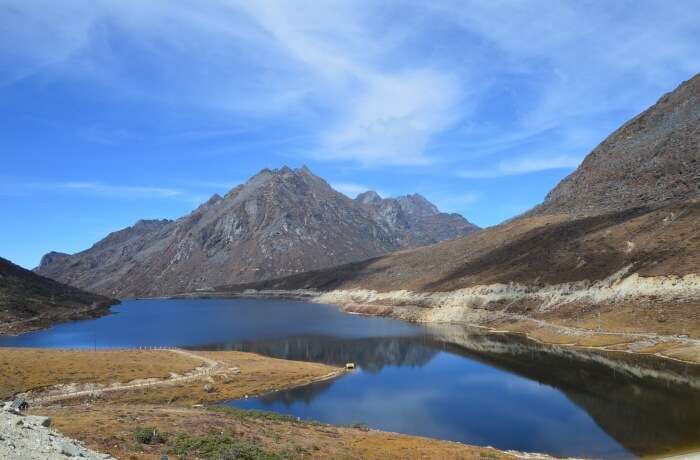 Sela Pass is one of the highest motorable mountain passes in the World. This is the road that connects Tawang with Guwahati in Assam and offers a spectacular view of the surrounding mountains and valleys in Arunachal Pradesh. Located near Sela Lake, Sela Pass is certainly one of the must-visit places to see in Tawang for nature lovers and adventure junkies. Summer and spring is the ideal time to visit Sela Pass, as roads are usually blocked during winter months due to heavy snowfall.
Location: Arunachal Pradesh, India
Best Time To Visit: October, November, March -May
10 Best Things To Do In Tawang For An Adventurous And An Offbeat Vacation In 2022
2. Tibetan Settlement Market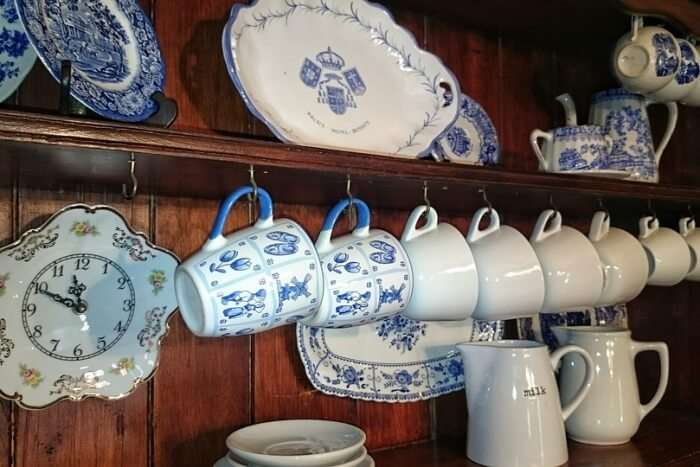 The local market of Tawang which is otherwise known as Vihara market caters to the local populace for all their exotic needs. The place has many small shops including roadside shacks which are covered with eateries and shops. The market sells multiple souvenirs that you may buy for as memorabilia including  gift items, traditional clothes, porcelain crockery, handicrafts,  ornaments, teapots, etc. This would give you one of the best shopping opportunities in Tawang.
Location: Tawang, Arunachal Pradesh
Best Time To Visit: All throughout the year
3. Thingbu Hot Spring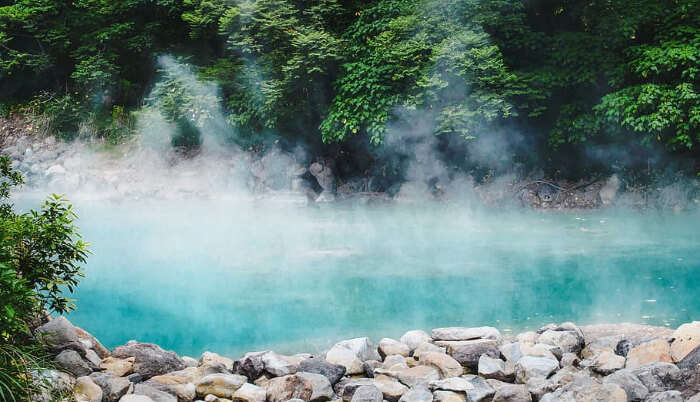 The village of Thingbu is lucky enough to have an exotic experience for travelers in the region. The beautiful and awesome hot springs from the Mago Chu river are a perfect place to spend your winters. The trip to these hot springs takes some time from Tawang – roughly 3 and half hours yet the rejuvenation factor is too great to skip this.
Location: Nguikteng, Tawang
Best Time To Visit: November to March
7 Wildlife Sanctuaries In Arunachal Pradesh To Witness The Beauty Of North Eastern Kingdoms
4. Gyangong Ani Gompa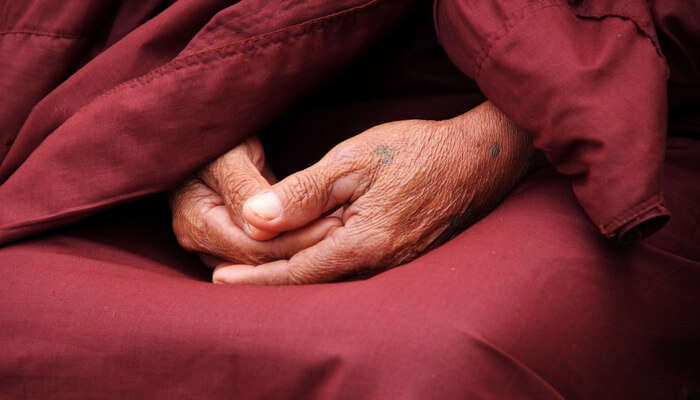 Welcome to another beautiful and peaceful region in the midst of Tawang and that is the Gyangong Ani Gompa. With about 50 nuns in the premises, the Gompa is one of the smallest Buddhist monasteries in Tawang valley. Visiting this Gompa is via a beautiful walk spanning about 1.5 km from the Sonam Tsomu Homestay, one of the best homestays in Tawang.
Location: Tawang, Arunachal Pradesh 
Best Time To Visit: November to March
5. Gorsam Chorten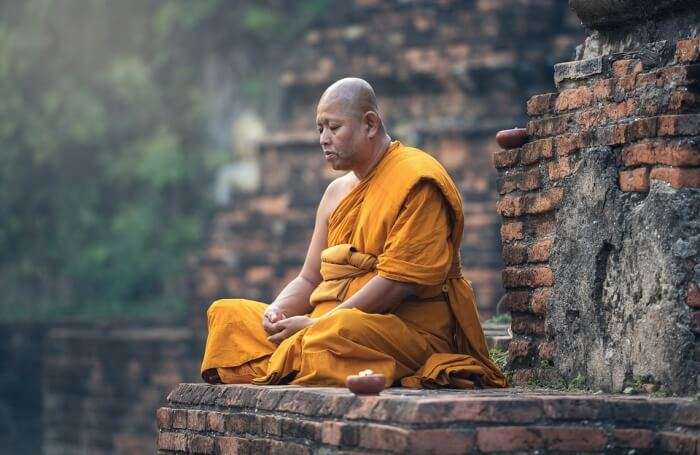 The Gorsam Chorten is a Buddhist temple located in the hidden paradise of Zemithang village. Needless to say about the beauty of the temple surroundings, visit here for a truly tranquil experience. The temple has a 186 feet base with a height of 93 feet modeled after the Boudhanath stupa of Nepal. To observe the lunar calendar, devotees flock in huge numbers during the Gorzam Kora festival. 
Location: Cona County, Zemithang, Arunachal Pradesh
Best Time To Visit: September to November, February to April
A Honeymoon In Arunachal Pradesh: Let Love Bloom And Unravel Mysteries
6. Banggachhang Lake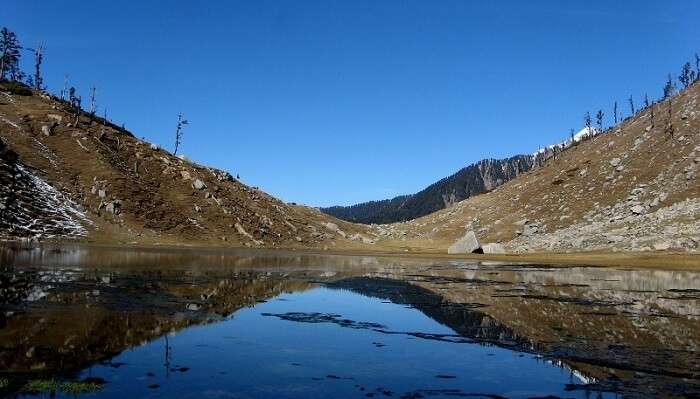 Banggachhang – remember this name as one of the most remote places in India. Now there is another reason to visit this absolutely serene creation of mother nature, the Banggachhang Lake. And let's not forget the Banggachhang Gompa located close by. The lake is accessible via a road which stays closed mostly during winters due to snowfall. Although the journey is thoroughly enjoyable and you will come across some beautiful sceneries. 
Location: Tawang, Arunachal Pradesh
Best Time To Visit: April to July
7. Shonga-Tser Lake
Image Source
Surrounded by picturesque opulent valleys and snow-capped mountains, Shonga-tser Lake is among the most popular tourist places in Tawang. This was originally a cattle grazing ground, which transformed to a lake after a flash flood during a massive earthquake in 1950. The famous Bollywood movie Koyla, starring Madhuri Dikshit was shot here, hence this place is popularly known as 'Madhuri Lake'.
Location: Tawang district, Arunachal Pradesh, India
Best Time To Visit: Summer Months (March To June)
Eaglenest Wildlife Sanctuary Is A Birder's Paradise In Arunachal Pradesh
8. Narurang Falls
Narurang Falls, one of the most beautiful waterfalls in Arunachal Pradesh originates from a river by the same name. It is aan amazing spot in Tawang, dropping down from 100 metre through multiple steps. Located en route Tawang to Zeminthang, this waterfall is a serene and scenic place, perfect for day trips. Also known as Jang Falls, this gorgeous waterfall is surrounded by luxuriant forests and the beauty and serenity have made it one of the top-rated places to visit in Tawang. A hydel power station is located just beside the waterfall, which is open to tourists.
Location: Tawang district, Arunachal Pradesh, India
Best Time To Visit: July To September
9. Bumla Pass
Bumla Pass connects India with China and is counted as one of the most sought-after places to see in Tawang. The best time to visit this place is from May to October, as for rest of the moths, Bumla Pass remains frozen. The pass at 16000 feet is believed and honored to be as the passage which His Holiness Dalai Lama took to escape from Tibet to India.
Location: Tawang district, Arunachal Pradesh, India
Best Time To Visit:  October To May
Category:
Destinations