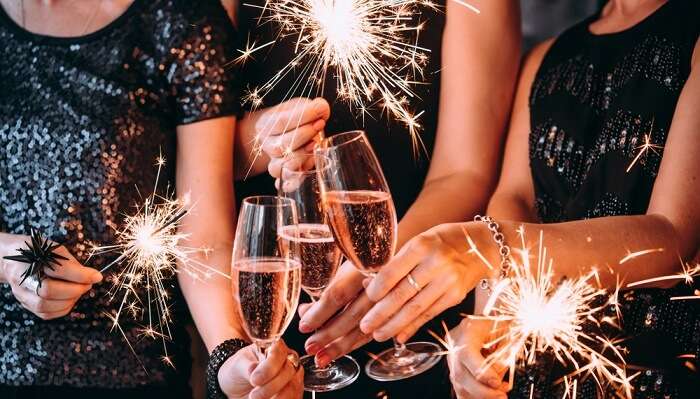 Bored of the usual new year ritual? Here's something out of the box waiting in Jakarta which will definitely make you pull up your socks and indulge into the celebration of the upcoming year. This Indonesian has a list of some of the most hyped party places which have open floors for the party lovers to go crazy and celebrated New Year with a bang. Being the capital of Indonesia, there are some of the handpicked places which makes the visitors enjoy a time like never before here away from home.
6 Best Places To Celebrate New Year In Jakarta
Here are some of the best places to celebrate New Year in Jakarta and enjoy a great time bidding adieu to 2019 and welcoming the upcoming year with much vigour and joy.
1. Jenja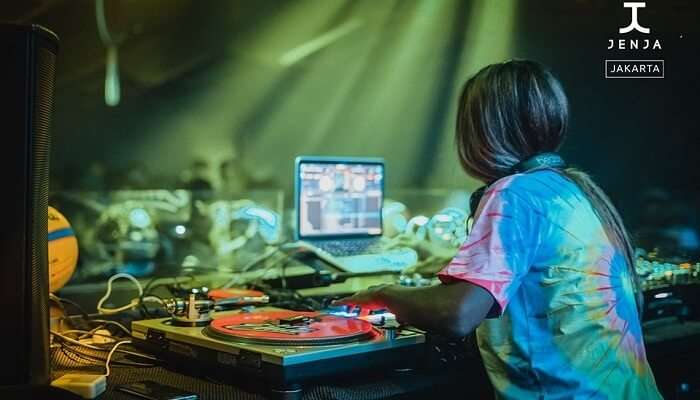 Situated at the Cilandak Town Square, Jenja is a place which is known for enjoying all the excitement and thrill on the New year's eve. This is one of the hyped locations to witness the new year celebration in Jakarta. People who love beats of the Techno, Tech House, UK Sound dan Berlin sound, this place is the ideal venue where they should be present and welcome new with a bang. Jenja is also known for its extravagant interior which brings out a "dark" and elegant design boasting the golden geometric elements of decoration on the ceiling. The interiors of this club are dominated by violet and green colors, which is unique and steal your attention.
Location: Jl. T.B. Simatupang Kav. 17, Cilandak Barat, South Jakarta
Timings: 5PM-4 AM (Wed-Sat), Closed (Sun, Mon & Tues)
Suggested Read: Yogyakarta In December: The Ultimate Guide For That Perfect Coastal Vacation
2. The Pallas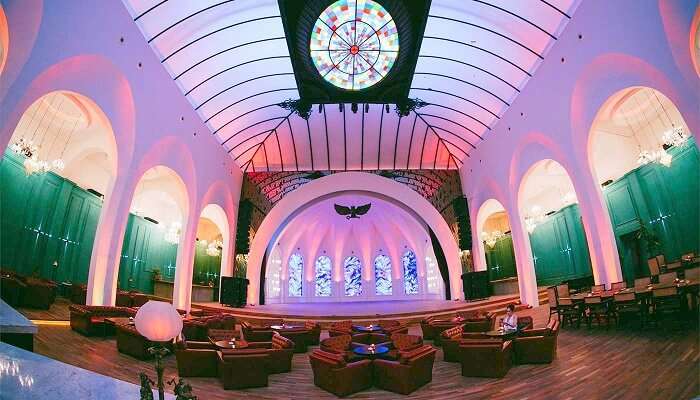 Located at the Fairgrounds, this place is an epicentre of entertainment which is resting at the heart of Jakarta's busiest business district which is called the SCBD. The Pallas is a huge event which reflects the modern colonial and edgy interior design. Alongside that, people visiting here can enjoy the mouthwatering taste of the classic Indonesian style restaurant which infuses a mouthwatering taste of Nusantara cuisine. Gear up for an exciting new year by visiting here and enjoy the vibe of the venue which energises with the urban music festivals.
Location: SCBD, Fairground 14, Jl. Jend. Sudirman No.Kav 52-53, RT.5/RW.3, Senayan, Kec. Kby. Baru, Kota Jakarta Selatan, Daerah Khusus Ibukota Jakarta 12190, Indonesia
Timings: 11AM-2AM (Mon-Fri), 11AM-12AM (Saturday), Sunday closed
Suggested Read: Jakarta Nightlife: 10 Best Places To Groove To The Indonesian Beats!
3. Sofia The Gunawarman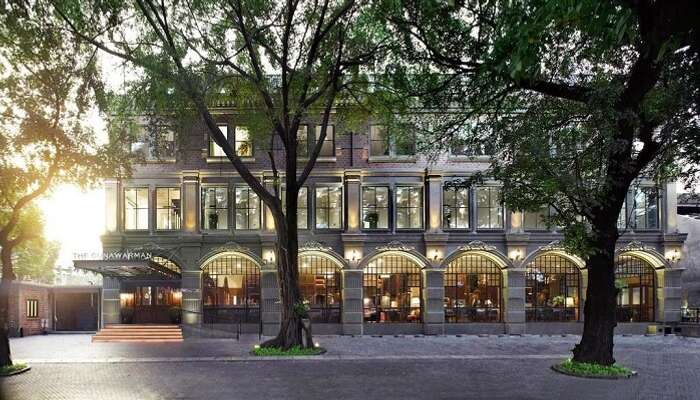 Resting at one of the famous districts of South Jakarta, Sofia The Gunawarman is there to make you embrace the delicious flavors of the Indonesian cuisine. There is a vast option of scrumptious meals cooked here holds the finest core ingredients and makes a gastronomic result which satiates the taste buds of the foodies. Apart from the restaurant is also famous for its exotic decoration which also strikes a floor-to-ceiling arc window. This restaurant serves cuisines like Italian, French and Asian cuisines. This place makes the classiest venue to enjoy the New year eve in Jakarta.
Location: Jl. Gunawarman No.3, Selong, Kebayoran Baru, South Jakarta
Timings: 6AM-3AM (Wed, Fri, Sat), 6AM-1AM (Mon, Tues, Thurs), 6AM-12AM (Sunday)
Suggested Read: Street Food In Jakarta : 7 Must-Visit Places For All Food Lovers
4. Skye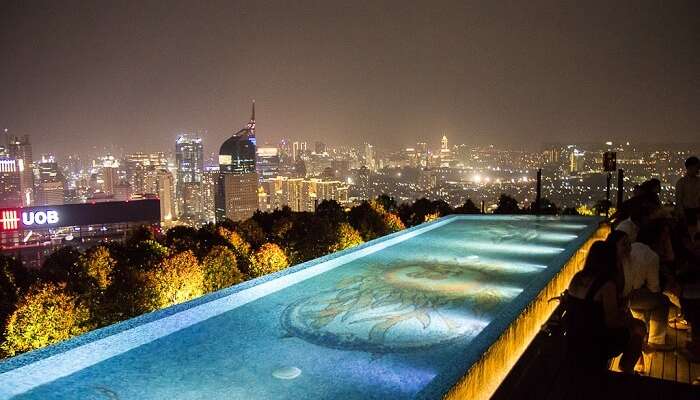 End the year in the most elegant way with this great view of the city and great people at this extravagant view. Skye is one of the hyped locations which is located on the 56th floor where the celebration begins after the sunset and goes on till midnight. People can enjoy a gala dinner followed by a glass of wine. Alongside that this location is in the vicinity of the Bundaran HI area and people can see the fireworks celebration which welcomes new year with a bang.
Location: Menara BCA 56th Floor, Jl. MH Thamrin no. 1, Central Jakarta
Timings: 4PM-1AM (Sunday-Thurs), 4PM-2AM (Fri-Sat)
Suggested Read: 8 Best Indian Restaurants In Jakarta So You're Not Deprived Of Desi Food
5. Loewy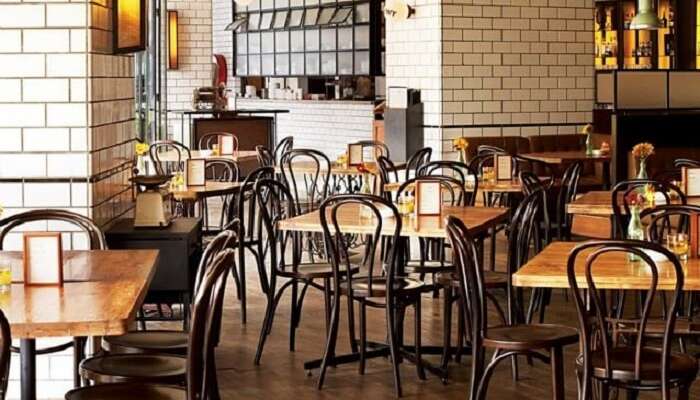 Enjoy the fancy and extravagant European atmosphere of Loewy where one can witness the informal all-day French bistro-style dining. With the European touch, this place has been given a twist of the contemporary taste buds from a Belgian chef. People can enjoy the New Year's Eve by enjoying a feast with a contemporary twist which can be tasted at the classic, home-style cooking menu. And the comforting atmosphere adds an edge to the place and makes it a perfect place to celebrate New year in Jakarta in a 1940's style.
Location: Oakwood Premier Cozmo, Jalan Lingkar Mega Kuningan E42 No.1, East Kuningan, South Jakarta
Timings: 7:30AM-1AM (Mon-Fri), 9AM-2AM (Sat-Sun)
Suggested Read: 11 Best Things To Do In Jakarta In 2019: The Indonesia Capital Buzzing With Life!
6. Proof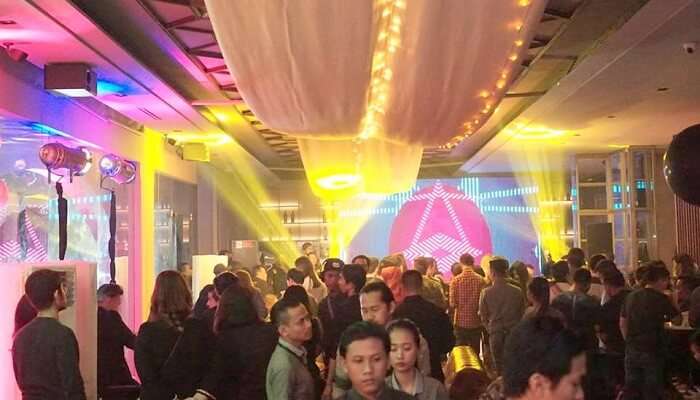 The Proof is a high-end lounge which is situated at the main building of the Senayan Golf Club. With its tantalizing menu and the whiskey bar, this lounge is the place which allures all the party lovers. Alongside that it's extravagant interiors leaves an everlasting impression on the mind of its visitors. The entire concept of the Proof WHISKEY bar revolves around an eclectic blend of classic and modern elements which syncs in harmony. For the people who want a classy and extravagant new year in Jakarta, this place is definitely should be on the list.
Location: Senayan National Golf Club, Jl. Asia Afrika Pintu IX, South Jakarta
Timings: 5PM-2AM (Mon-Sun)
Further Read: 10 Jakarta Beaches That Are Bound To Make Your Indonesia Trip All The More Fun
These are some of the best places to visit and enjoy a blasting new year in Jakarta. Whether you're a person who likes to keep it lowkey, or if you're a party freak, there is something for everyone here at these much-hyped party places. And their interiors and fancy food and drink menu's will definitely leave you surprised. So, if a vacation to Indonesia is on your cards, then make sure to not miss out these places and welcome the new year with a bang.
Comments
comments